6 Things You Should Never Order at a Steakhouse
You didn't come here for the chicken, did you?
Let's get straight to it: We love a good steakhouse, probably because it means a celebration, great service, and of course a really good meal. Maybe you love a perfectly cooked steak with that housemade steak sauce you just can't replicate at home, or you're a sucker for a perfectly poured cocktail or glass of wine. Or perhaps you're the type that goes for all the side dishes as much as the entrees. If any of that sounds like you, then a night out at a steakhouse is pretty much a guaranteed great time.
But is everything on the menu worth the price? Or the calories? If you're going to get a special meal, it's important to get the most out of it and have the best experience possible. Whether you're looking for an over-the-top indulgent dining experience to remember, trying to make healthier choices, or just looking to have a good meal, read on for six things we don't suggest ordering next time you hit up a steakhouse, plus some tips from chefs and dietitians. 
A Basic Steak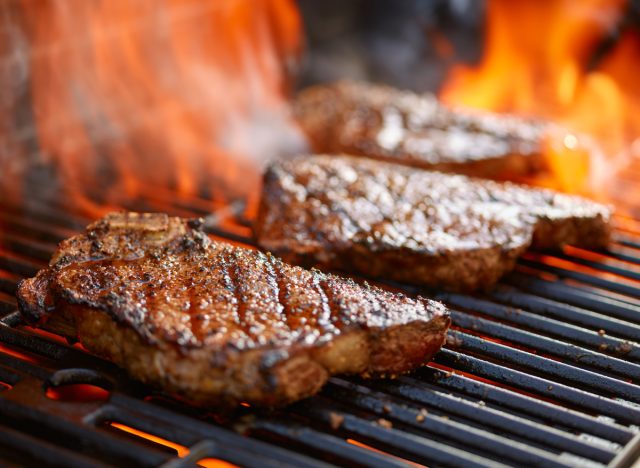 "When you're out at a quality steakhouse you don't want to order something you could cook at home. You should try to order a cut of meat that is hard to find or prepared in an exciting way," says Chef Kyle Bradish of Rare Steakhouse at Encore Boston Harbor. "It's a great opportunity to try a specialty steak or one that you are not super familiar with because you can rest assured the preparation will be fantastic."
Well-Done Steak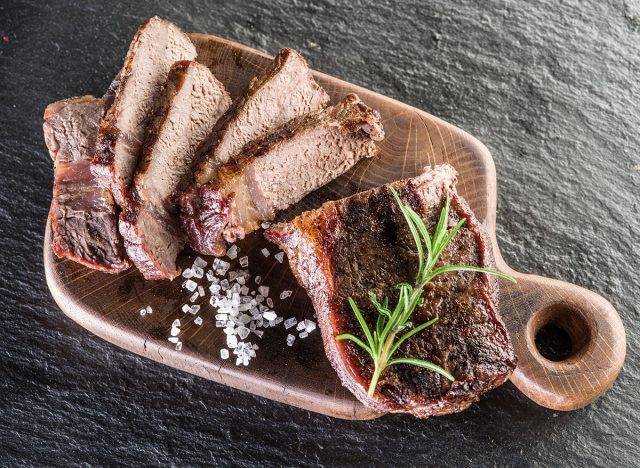 Most steakhouses serve the best cuts of meat available—for example, LongHorn Steakhouse steaks are hand-cut daily and never frozen—and ordering it well-done removes most of the natural flavor. Save the longer cook times for cheaper cuts that you've marinated at home.
The Burger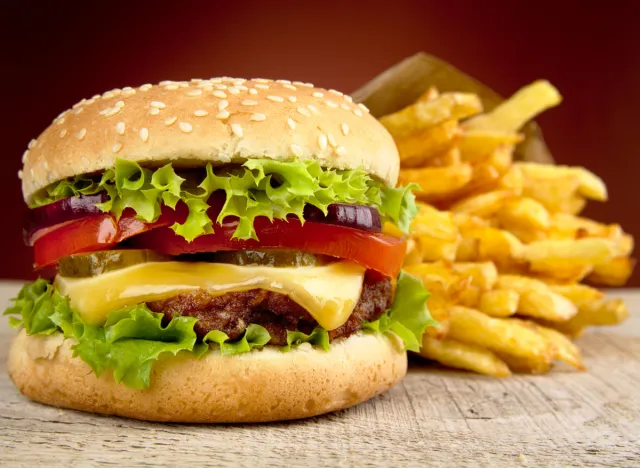 Unless it's lunchtime, we're not fans of ordering the burger at a steakhouse. We love burgers, in fact, we have a list of the best burgers you can order in every state! However, burgers are best enjoyed at a place specializing in burgers. You're at a steakhouse. Get a steak.
Rib Eye Steak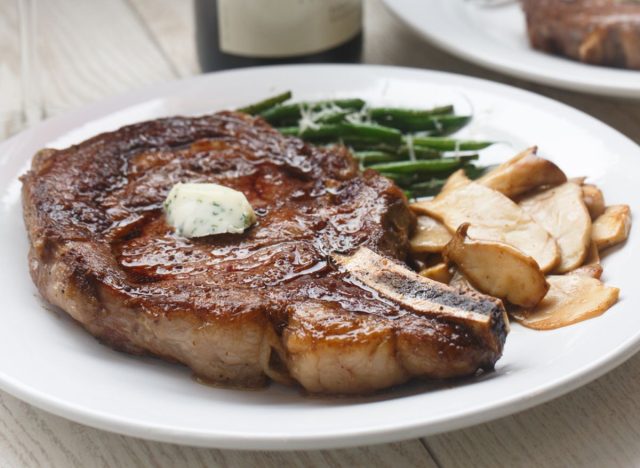 If you're trying to eat healthily, you should steer clear of this cut, says Lisa Young, Ph.D., RDN. She explains, "Ribeye is one of the worst steaks to order. It is marbled with fat and full of saturated fat as well." (We won't deny that ribeye is delicious though, and sometimes the heart wants what it wants.)
The Special (Sometimes)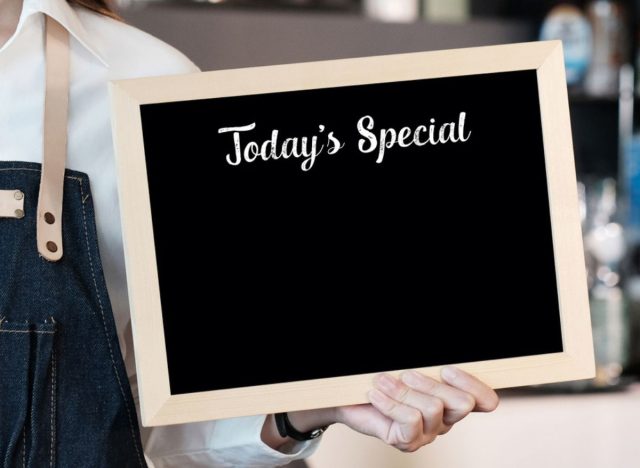 This really depends on the steakhouse, but Chef Lisa Brooks, who you may recognize from Chopped, says, "Never order the special! Anyone who works in a restaurant will tell you the special likely consists of all the ingredients the chef needs to get rid of before they go bad!"  6254a4d1642c605c54bf1cab17d50f1e
The Chicken Dish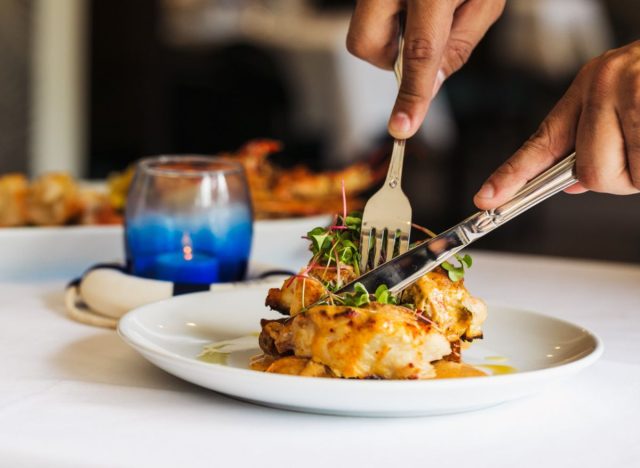 Sure, it's probably very tasty; after all, the chefs at steakhouses know what they're doing in the kitchen. But if you're only ordering the chicken because you think it's healthier than a steak, think again. While chicken is typically preferable to red meat, that's not always the case—especially if it comes doused in a heavy cream-based sauce or served over pasta. Let the chef do what they do best, sizzle up a perfectly aged steak. Enjoy!
Tanya Edwards
Tanya Edwards is a seasoned food and health journalist, who has held roles at Yahoo Health as Managing Editor and at Food Network as Programming Director.
Read more about Tanya