Costco Doubles Down On Expansion Plans and Fee Increases, As Sam's Club Rivalry Heats Up
The company's recent earnings call confirmed Costco's growth strategy in 2023.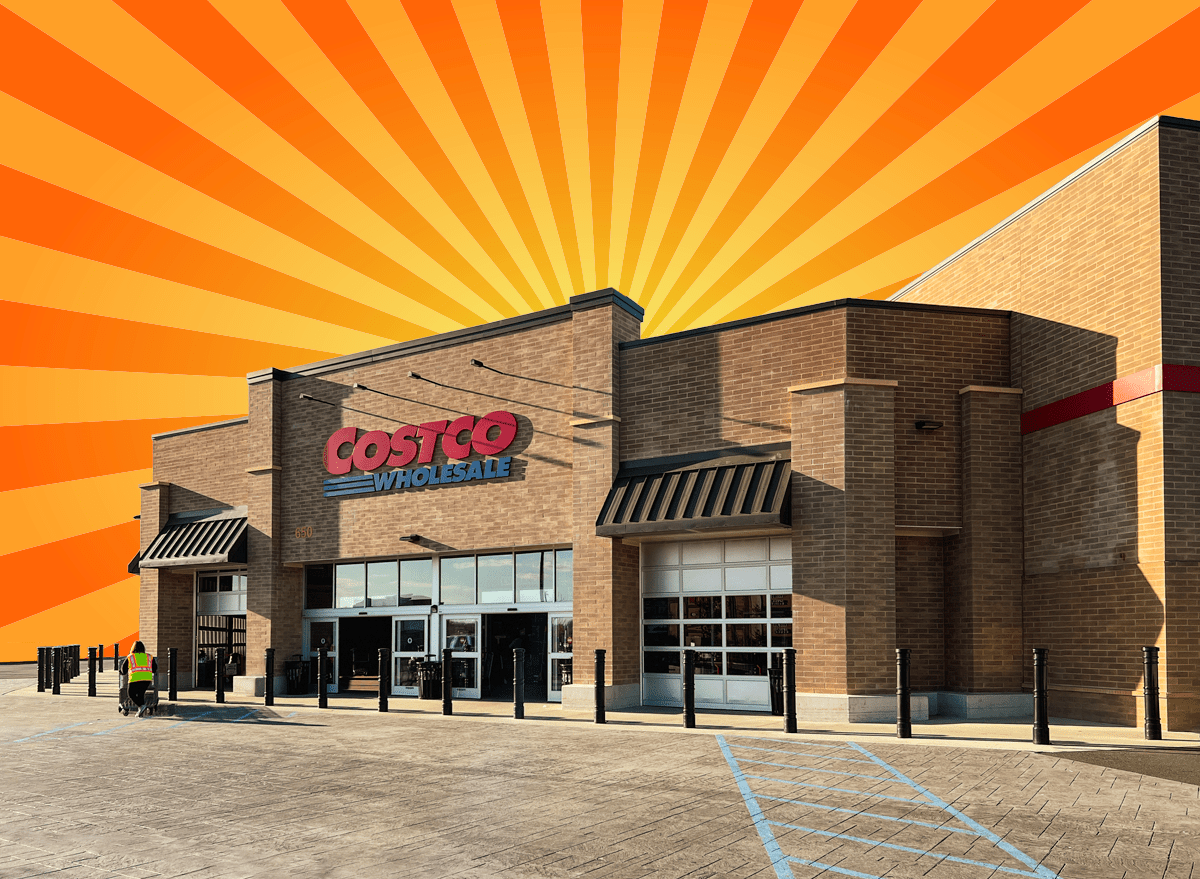 As competitors, Costco and Sam's Club have several things in common. Both warehouse chains are open to paid members only. Both sell bulk goods at bargain rates and both sling ridiculously cheap hot dogs in their respective food courts.
But the rivalry has been fairly one-sided for some time. Sam's hasn't opened a new location since 2017 and shuttered 63 clubs in 2018, while Costco has steadily expanded its store count, both in the United States and internationally.
That's beginning to change, however, as the warehouse-club model becomes increasingly popular amid record inflation. Even higher-income shoppers are now gravitating to both clubs.
In recent months, Sam's Club has looked to seize on that momentum and tried to up the ante with its main rival.
Last year, the Walmart-owned club raised membership fees closer to Costco's rates, while dropping the price of its own hot dog combo below Costco's famously low $1.50. Sam's also dramatically ramped up its online business, an area where Costco lags.
Then, this past January, Sam's suddenly announced it was back on the path to growth, with plans to open 30 new bigger and better locations over the next five years.
How has Costco responded to its biggest competitor's recent moves? By playing it cool and sticking to its (presumably oversized) guns.
Costco has not budged on its longstanding hot dog price, nor has it raised membership fees despite widespread speculation and historical trends suggesting that it would do so. It's also staying the course with its own expansion plans.
During Costco's quarterly earnings call on Thursday, an analyst questioned whether Sam's Club's new growth strategy would impact Costco's own decisions about where to open next.
Costco Chief Financial Officer Richard Galanti reacted with a mix of confidence and defiance. "No, we're going to open where we want to open," he said.
If anything, Galanti added, the encroachment of a competitor into one of Costco's targeted markets would only push the retailer to open sooner.
Earlier in the call, Galanti said Costco planned to open 24 new stores this fiscal year alone, including 14 domestic locations (which would put Costco nearly dead-even in total U.S. locations with its rival's roughly 600 stores before the first new Sam's Club is even scheduled to open in 2024.)
Regarding Sam's Club's specific plans to open 30 stores over 5 years, Galanti said flippantly, "They apparently didn't get the memo that they should close some more." (He later added he was "just kidding.")
"Look, we respect them as a competitor and we don't see that changing what we do," Galanti said.
Repeating a line that he has used many times now, Galanti yet again indicated that Costco is sticking with its current membership fees, at least for the time being. "It's a question of when, not if," he said, noting that Costco is soon coming up on six years since its last fee hike. (The retailer historically raises fees about every five years, seven months, on average.) "We'll let you know," he said.
If Costco is holding off on a fee increase because it's concerned about potentially turning off new members, then those fears may be overblown. Sam's Club has experienced the opposite.
During Walmart's own quarterly earnings call last week, the retailer reported a "record high" membership count at Sam's Club and "strong growth" in membership income as well, despite raising yearly fees in 2022 to $50 for basic members and $110 for higher-tier "plus" members.
"We're not seeing an impact from the fee increase," Sam's Club CEO Kathryn McLay said.
Meanwhile, Costco reported over 68 million memberships worldwide, up 7% from last year. The company collected more than $1 billion in membership fees over the last quarter alone.
Galanti said about 45% are executive-level members, who pay $120 annually for added perks and rewards, instead of the basic yearly rate of $60. Executive members also account for about 73% of the club's business, he noted. "They're more loyal, they spend more, and they come more frequently," he said.6254a4d1642c605c54bf1cab17d50f1e
Galanti shot down a suggestion that the boom in executive members was a factor in the club's decision to stand firm on fees for now.