5 Major Differences Between Costco and Sam's Club Right Now
The two major warehouse rivals offer unique perks and drawbacks.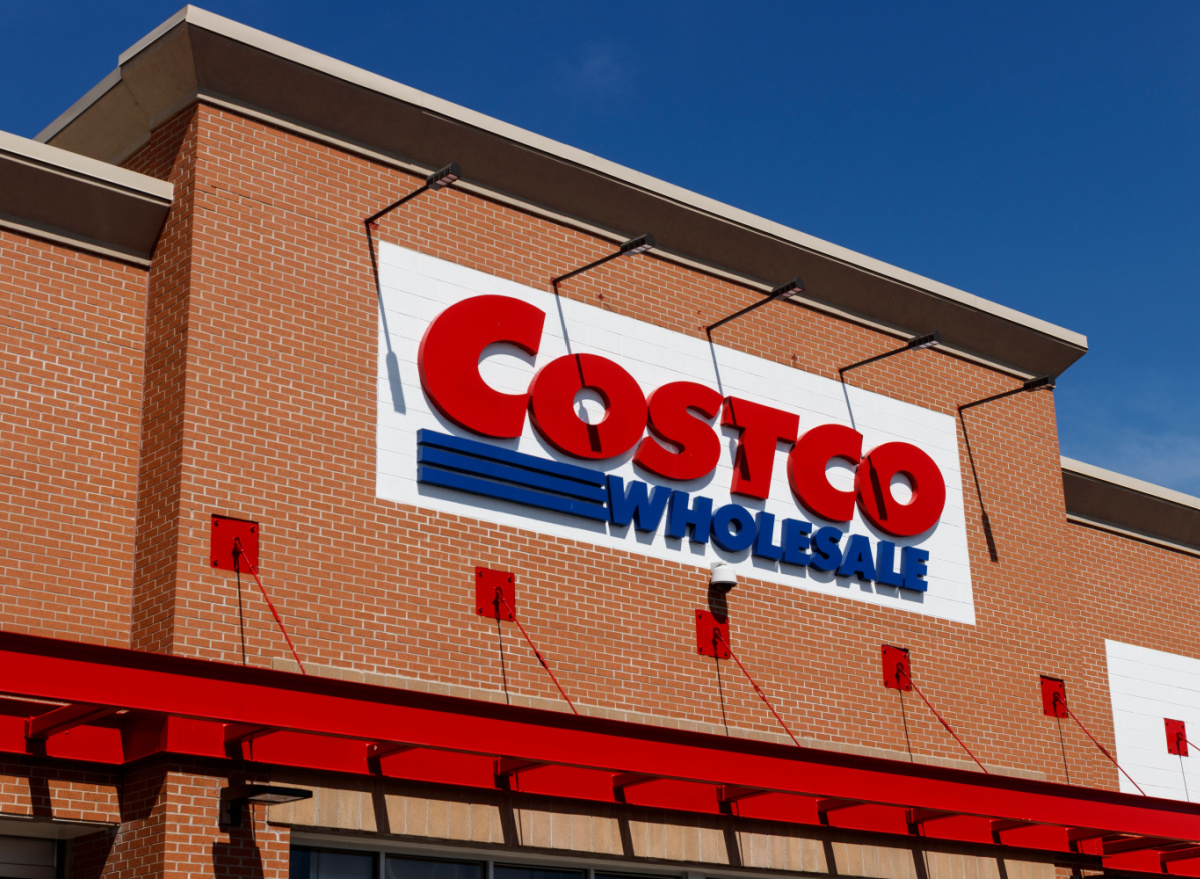 There are several reasons that Costco and Sam's Club are such major rivals. Both are warehouse clubs that offer bulk shopping opportunities designed to provide bargain prices to their card-carrying members.  They also have a similarly-sized footprint: Costco operates 584 locations across the U.S. and Puerto Rico, while the Walmart-owned Sam's Club operates nearly 600.
So it can be hard to determine whether one retailer is overall better than the other. But by weighing the unique perks and drawbacks of each, potential members can determine which warehouse club is the best fit for their shopping needs. 
Read on to learn about the five major differences between Costco and Sam's Club right now, so you can splurge on membership guilt-free.
Membership Fees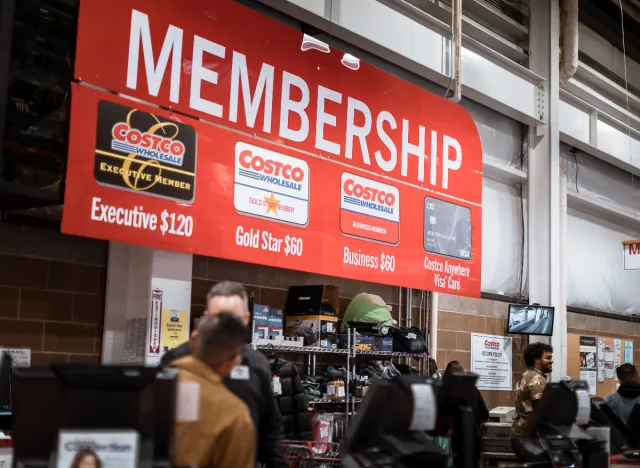 It costs slightly more to snag an annual membership at Costco right now, though Sam's Club did close the margin when it increased fees last year for the first time in a decade. 
The most basic Costco membership comes at a yearly price of $60, while the Executive Membership with additional perks is available for $120. The basic Sam's Club membership currently costs $50, while the higher-tier Plus membership costs $110.
Prior to upping the cost, Sam's Club charged $45 for the basic membership and $100 for the Plus membership. 
Costco's own fees are staying put for the time being. The retailer's CEO Craig Jelinek announced during its annual shareholders call last month that there are currently no plans in place to increase the membership prices, but he didn't rule out the possibility of doing so at some point in the future.
Prices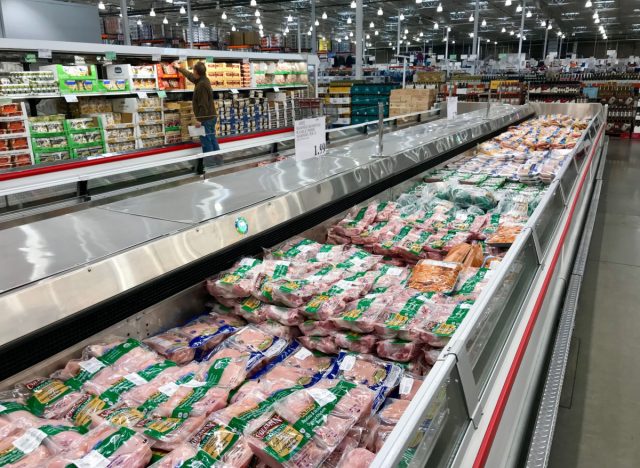 Customers have generally found Costco to be cheaper than Sam's Club in the past, and this may still be true depending on the location and product. But comparing the current list prices of similar items on the Costco and Sam's Club websites shows that customers may be able to spend less at the latter, at least when shopping online.
For example, a 5-pound frozen pack of chicken patties on Sam's Club website costs $16.48, while a similar 5-pound pack of frozen chicken patties on the Costco website costs $17.99. A 30-roll pack of a type of Charmin toilet paper is listed for $29.99 on the Costco website, while a 32-roll pack on that same type of toilet paper on the Sam's Club website costs $25.38. Additionally, a 2-count pack of Skippy Peanut Butter goes for $12.69 on the Costco website versus $10.28 on the Sam's Club website.
It wasn't possible to compare prices for all grocery categories through the retailers' websites since Costco does not appear to list prices for general produce and dairy that can be found at its stores. However, Insider did its own comparison of prices at the two clubs in May 2022 and found that Costco had better deals on produce and dairy, while Sam's Club had lower prices for certain pantry and plant-based products.
Food Courts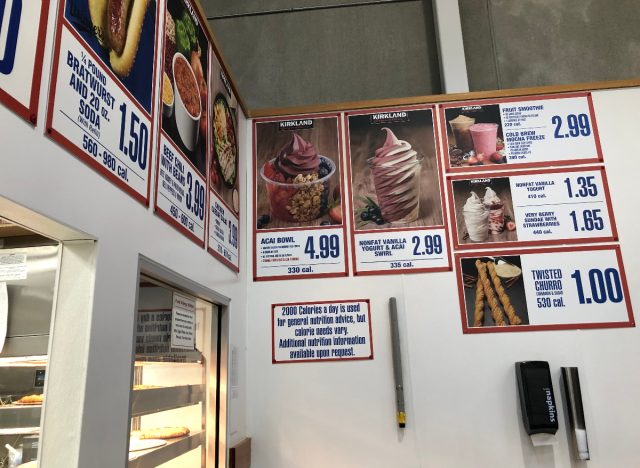 Grocery shopping can be a tiring and hunger-inducing activity. Luckily, both Sam's Club and Costco operate food courts inside their warehouses so members can stop for a quick meal or snack as a reward after completing their errands. 6254a4d1642c605c54bf1cab17d50f1e
There is some overlap between the offerings at the respective food courts of each retailer, such as soft drinks, pizza, and ice cream. But each food court offers a handful of unique items.
The Mountain Dew Berry Monsoon, for example, is a soft drink flavor completely exclusive to Sam's Club. Unlike Costco, the retailer also sells ICEEs and a couple of different soft pretzel iterations. Meanwhile, items unique to Costco include the Chicken Bake and Hot Turkey and Provolone Sandwich.
Some overlapping items also come in different prices at each food court, and we would be remiss not to mention Costco's legendary $1.50 hotdog combo. Sam's Club also offered a $1.50 hotdog combo until November 2022, when it announced it was lowering the price to $1.38 in an apparent dig at Costco.
Online Shopping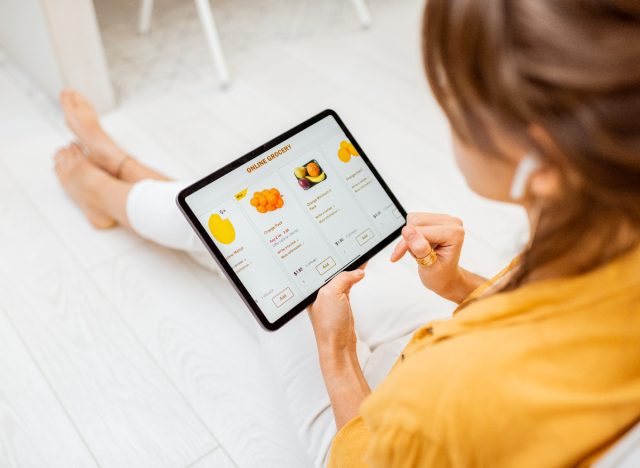 One of the biggest differences between Costco and Sam's Club is how they approach online shopping. Costco notes on its website that products sold online may have different prices than the same products sold in local warehouses. Costco customers have reported seeing higher prices online compared to prices in stores. 
On the other hand, Sam's Club states on its own site that prices are the same regardless of whether customers are ordering online or shopping in physical stores. Regular club members may end up paying a little more to cover shipping costs, but Plus members have free shipping as one of their perks.
Handy Services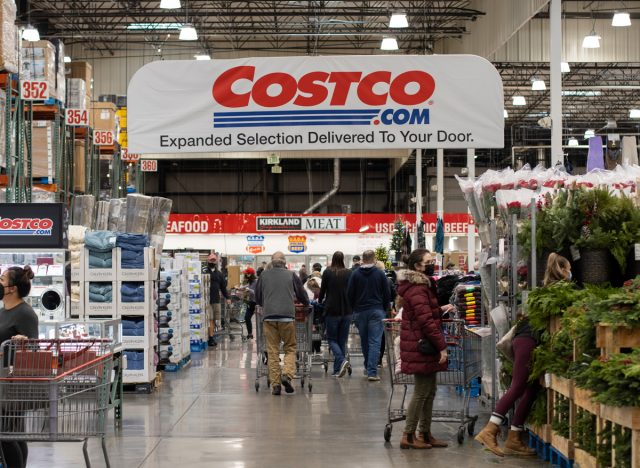 Though Costco and Sam's Club have many similarities in terms of the types and variety of products they offer, each warehouse club has some unique policies that can diversify the shopping experience for members.
For one, Costco temporarily started testing curbside pickup at a few New Mexico stores in early 2021, but hasn't so far given the initiative a wider release. On the other hand, both tiers of Sam's Club members are offered curbside pickup.
While Sam's Club offers customers a Scan & Go option that allows them to pay for their groceries on the app and skip checkout lines, Costco doesn't offer any similar type of in-app self-checkout service. 
Additionally, both clubs accept slightly different payment methods. Costco accepts all Visa cards, most pin-based debit and ATM cards, cash, and checks, among other methods. Sam's Club's list has some overlap but is slightly longer, including Walmart credit cards and credit cards from major providers like American Express, Visa, Discover, and MasterCard.
Zoe Strozewski
Zoe Strozewski is a News Writer for Eat This, Not That! A Chicago native who now lives in New Jersey, she graduated from Kean University in 2020 with a bachelor's degree in journalism.
Read more about Zoe