15 Beloved Trader Joe's Foods Fans Want Back
Not every cookie butter product has been a hit.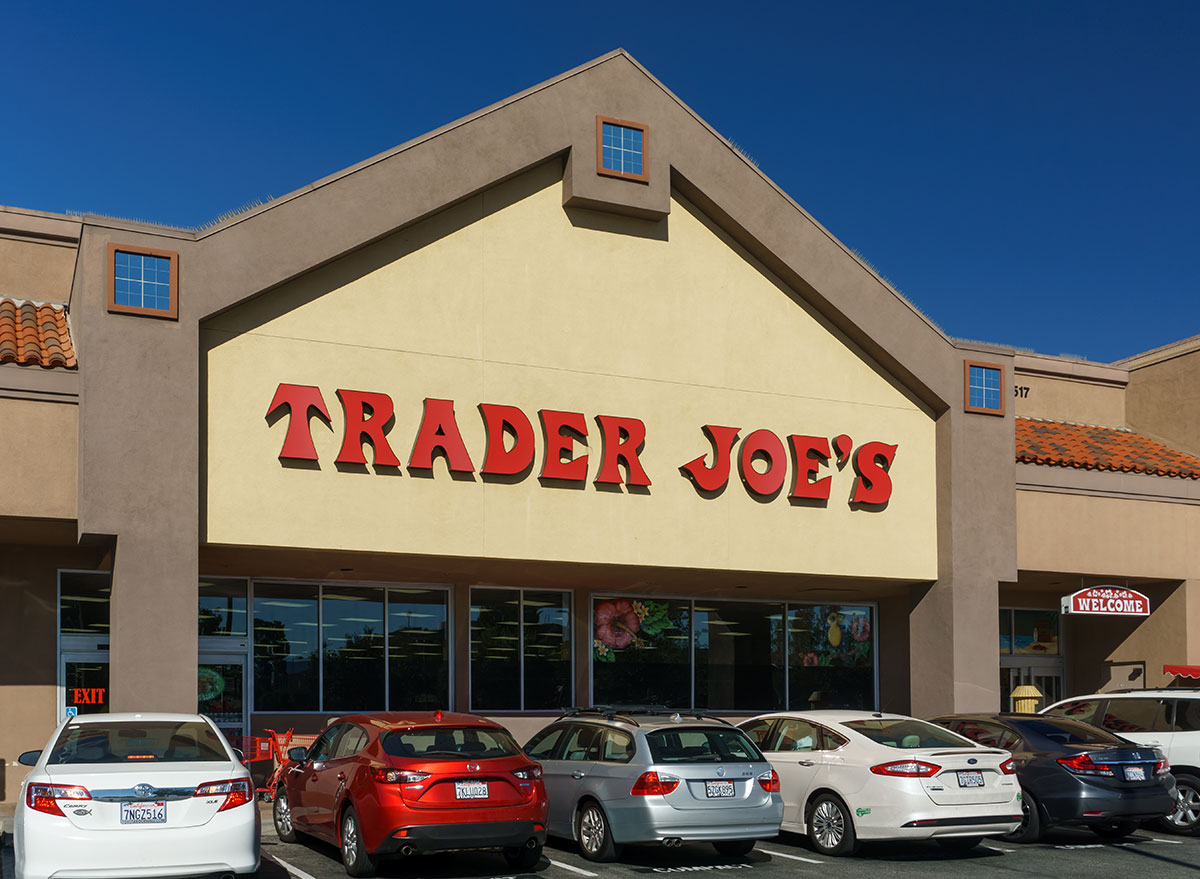 Trader Joe's is known for many things: its affordable prices, its friendly crew members (and their Hawaiian shirts), its lines just to get in the door. But the biggest thing TJ's is known for is its food! Sure, the grocery store is known for having great price points on staples like vegetables and meat. But it's also known for its private-label snacks, frozen foods, drinks, and baked goods. And if you shop at TJ's regularly, you probably have a few favorites, too.
Unfortunately, Trader Joe's stores aren't huge, and shelf space is limited. So to make room for all of the fun new products you see in the store's fliers, some products have to make their exit. Here are some of the beloved foods Trader Joe's no longer carries.
And for more nostalgia, check out these 15 Classic American Desserts That Deserve a Comeback.
Cinnamon Apple Snack Sticks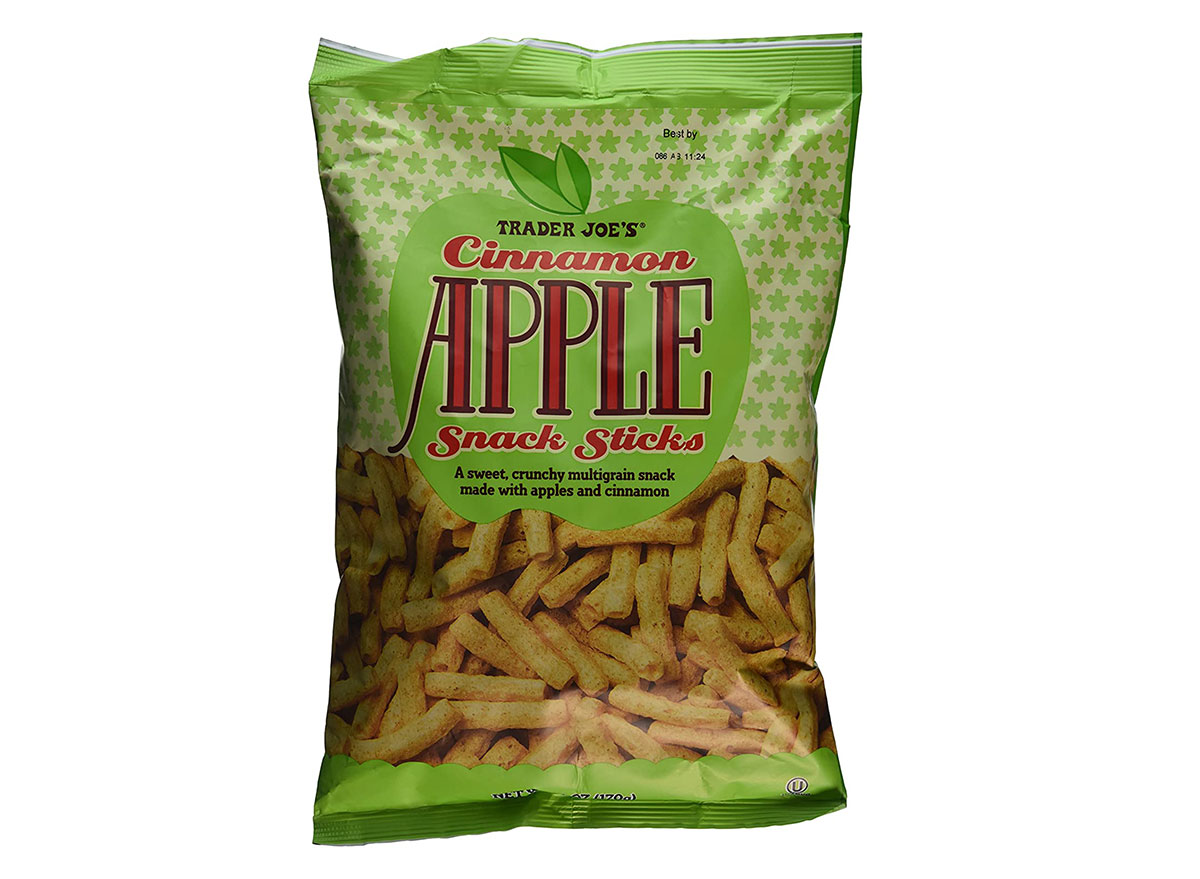 If you grew up eating Apple Jacks cereal, this snack is about as close as you can get to the cinnamon sensation, short of pouring yourself a bowl of cereal. Sadly, these treats are no longer on TJ's shelves.
Dark Chocolate Speculoos Cookie Butter Cups
Who hasn't been tempted by the peanut butter cups in the TJ's checkout aisle? Well, what if we told you that there was once a cookie butter version, too? It seems unfathomable that this product wouldn't do well enough to keep it around—TJ's fans love speculoos, after all—but sadly, that was the case.
And if you love TJs, here are the 25 Best Wines You Can Buy at Trader Joe's.
These two-bite frozen pies were the perfectly portioned frozen dessert. There was even a pumpkin one in the fall! Sadly, you won't find them in TJ's freezers anymore.
These vegetarian-friendly nuggets were perfect for fans who wanted that nostalgic snack without the chicken. Unfortunately, they've been discontinued.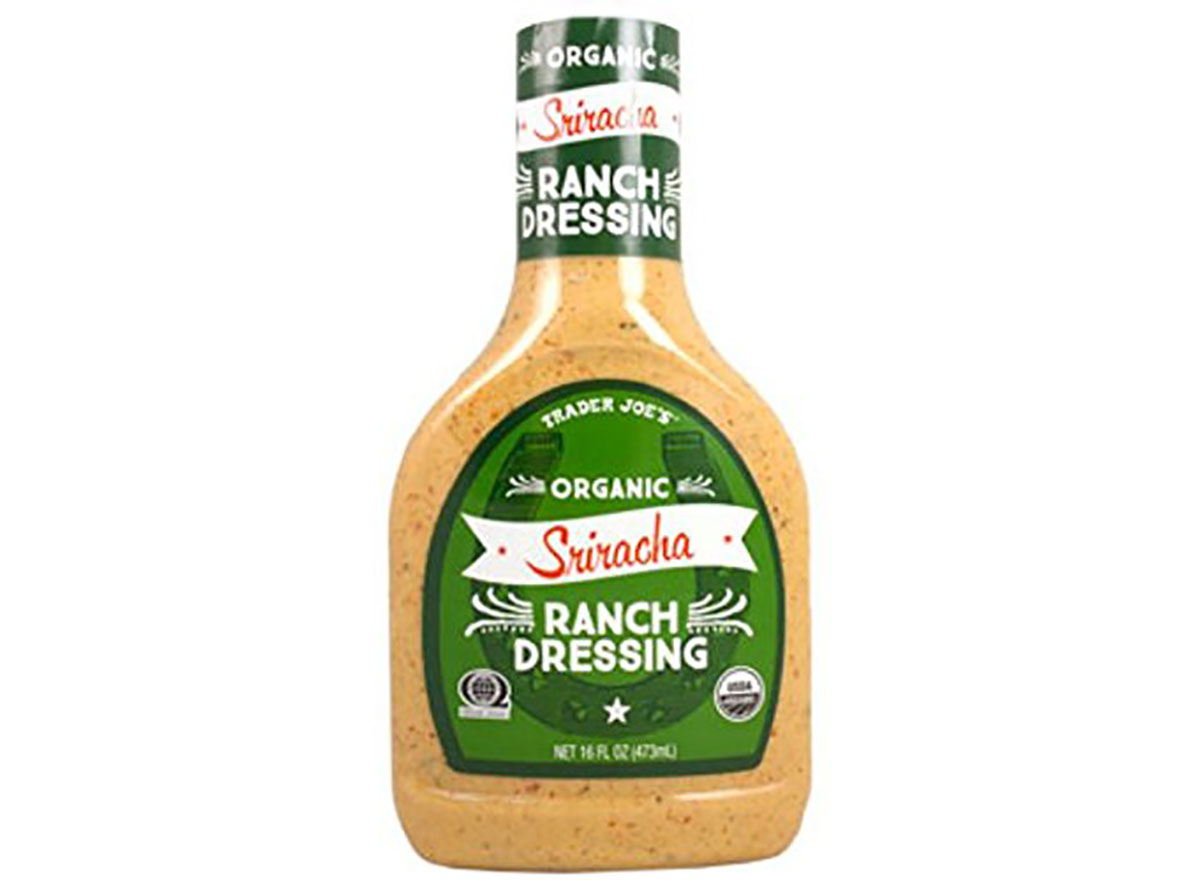 6254a4d1642c605c54bf1cab17d50f1e
This shelf-stable dressing disappeared from TJ's shelves during the pandemic, and fans aren't happy. If you're missing it, you can buy a bottle on Amazon, albeit at a heavily inflated price point.
And if you'd rather make homemade salad dressing at home, try one of these 10 Healthy Salad Dressing Recipes to Make.
Cookie Butter Cheesecake Bites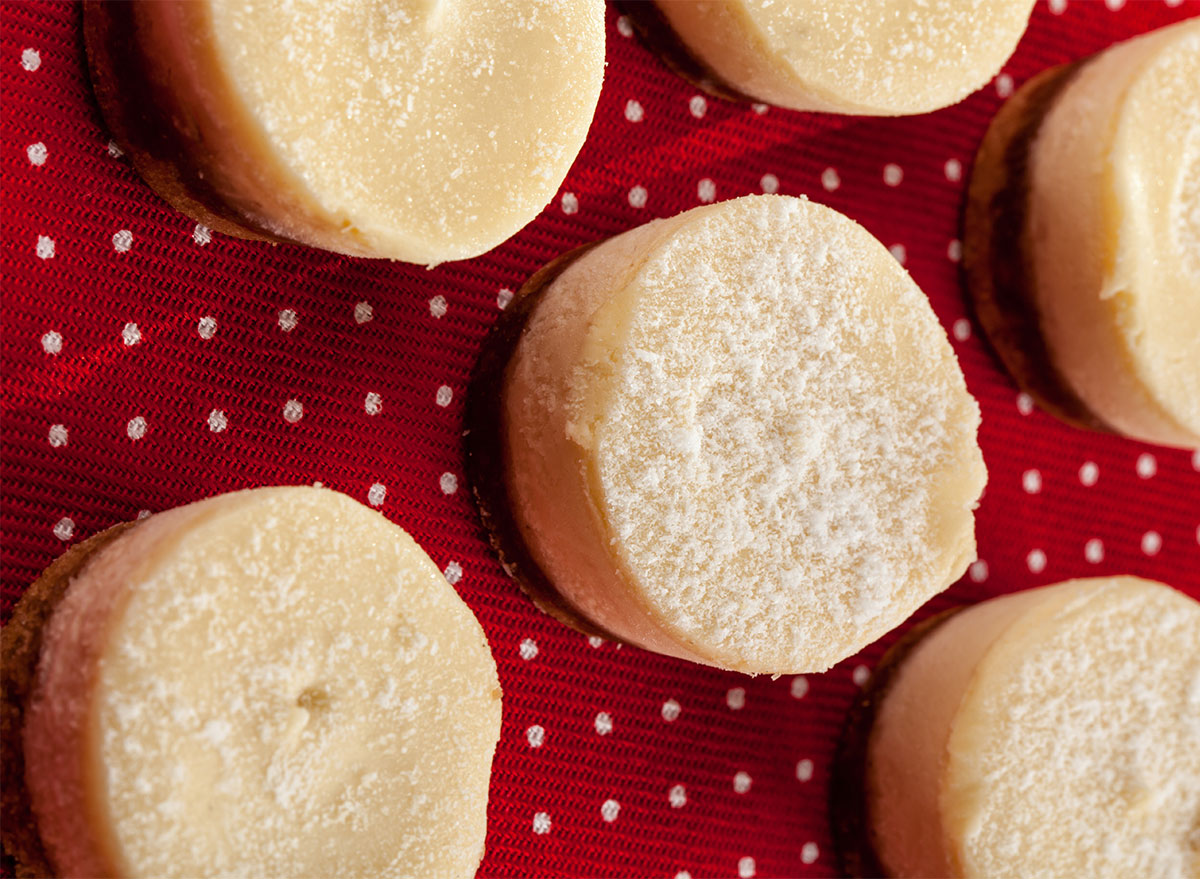 Another item that didn't stand the test of time was the speculoos cheesecake bites. TJ's hasn't stopped trying out-of-the-jar ways to entice customers to buy cookie butter, but not all of them have been successful.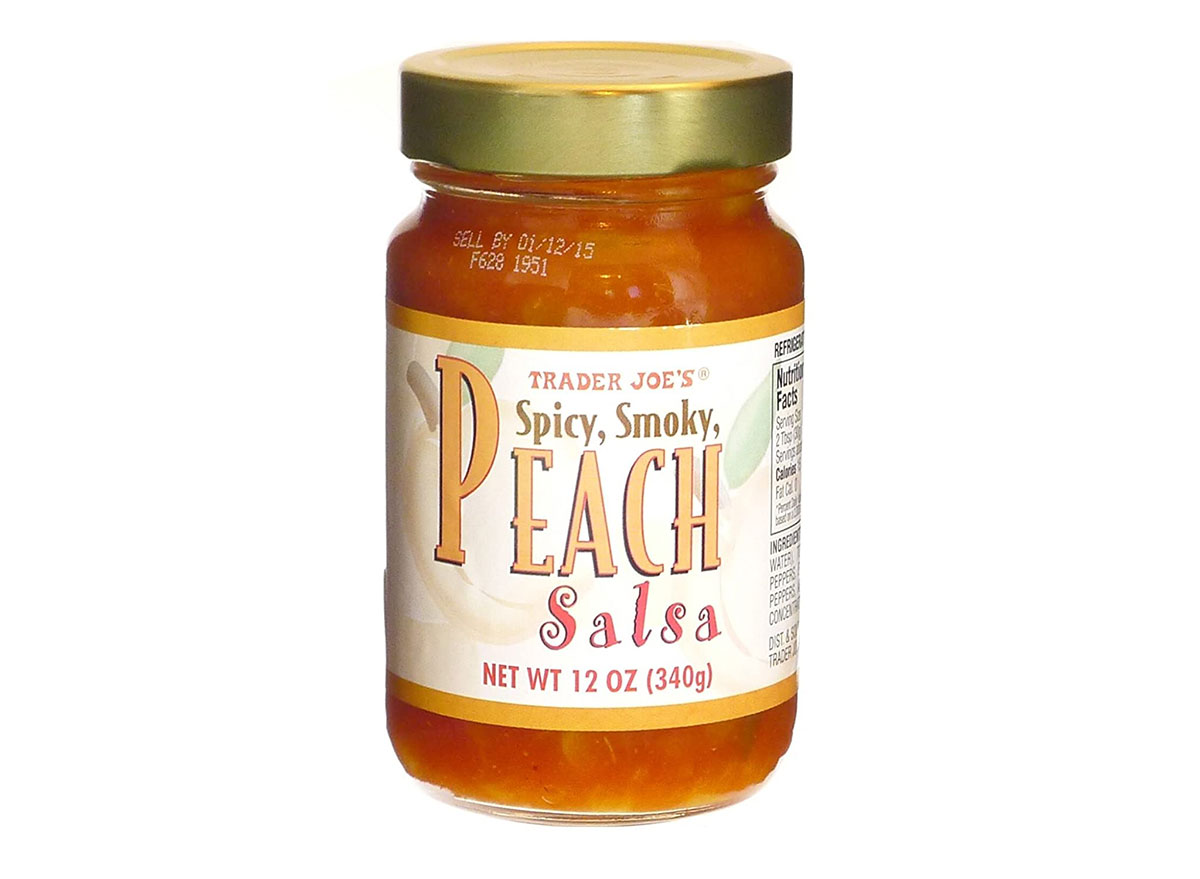 Back in April, a tweet about this salsa being discontinued went viral. If you're still missing the salsa, you can buy a jar on Amazon, but it will set you back a whopping $17.95.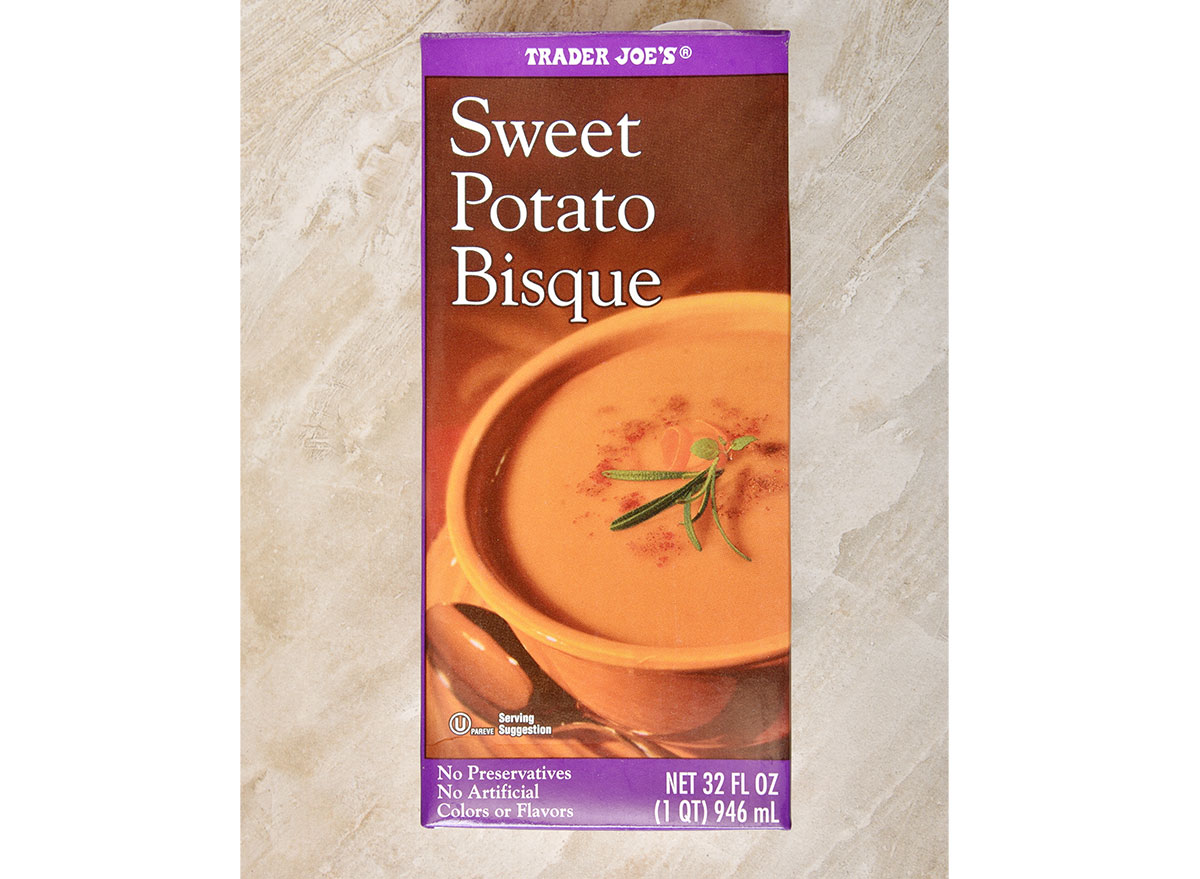 The Trader Joe's Food Reviews Blog first reported this soup's cancellation back in June. Fans of the soup, which was the perfect meal on an autumn day, are sure to be disappointed.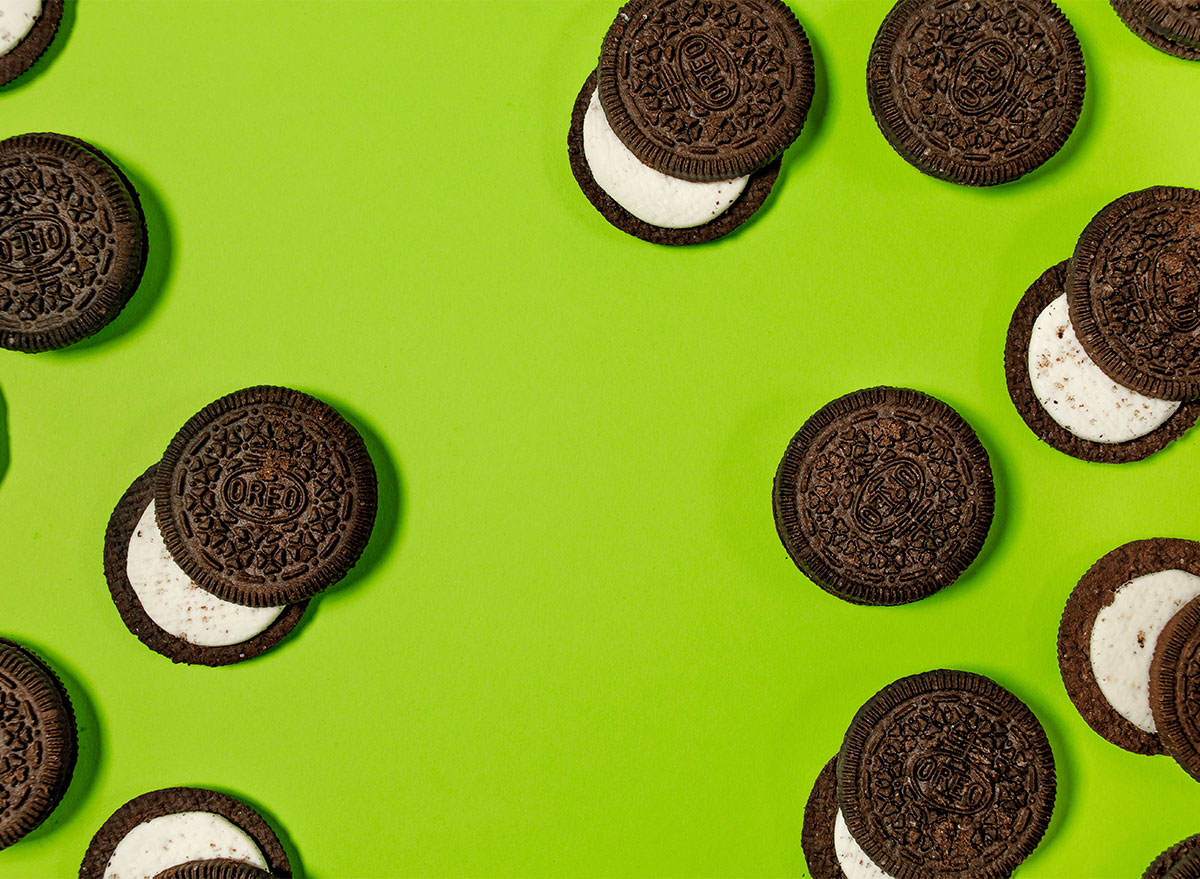 TJ's take on Oreos is delicious. But adding matcha to the sandwich cookies wasn't a hit.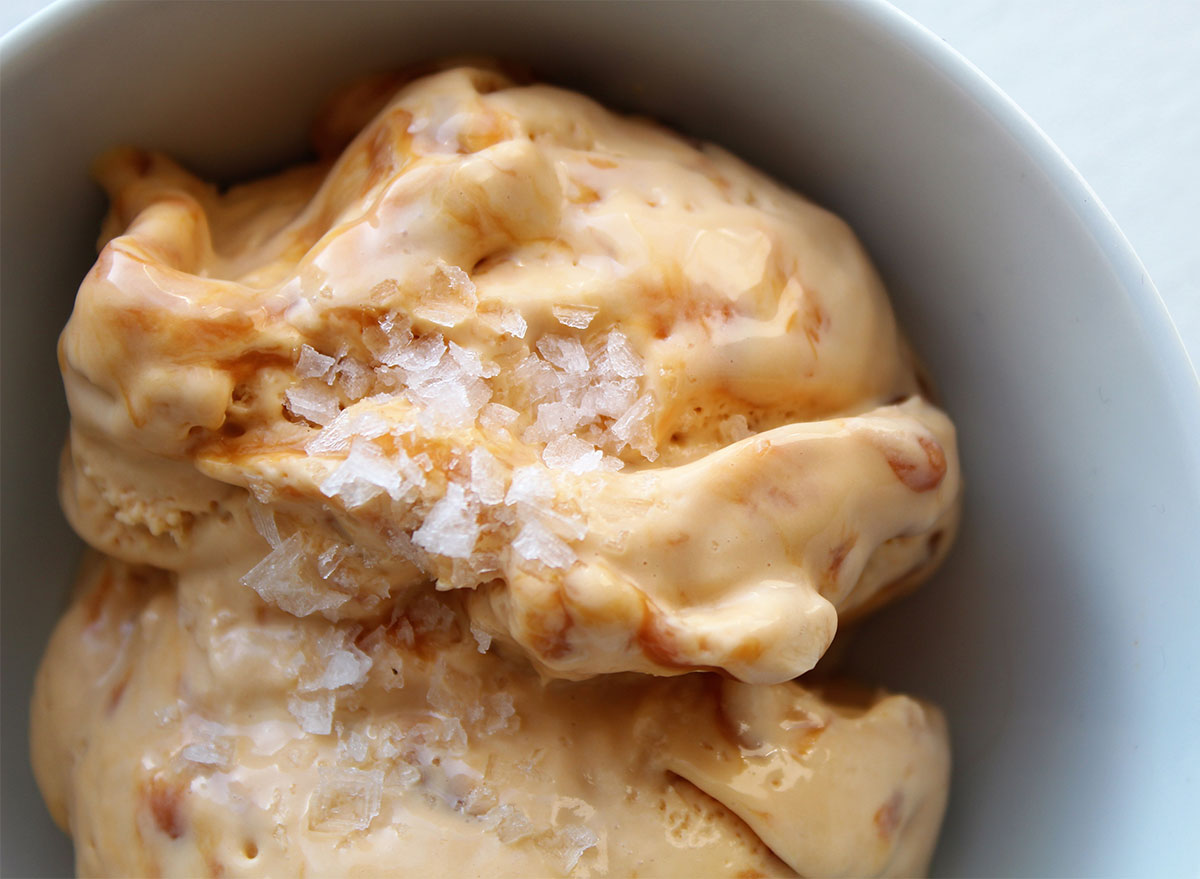 Another product on The Trader Joe's Food Reviews Blog's list, salted caramel is one gelato flavor you'll no longer find at TJ's.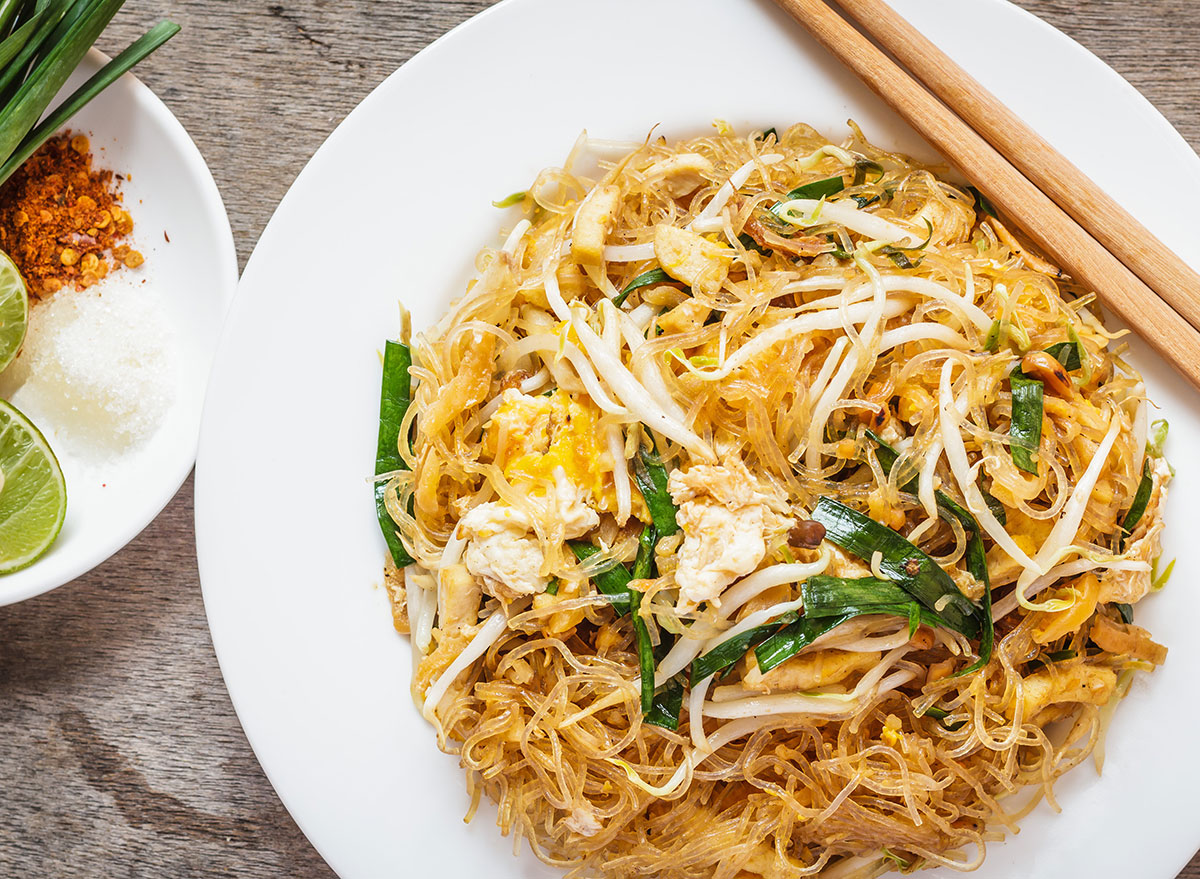 Trader Joe's still has frozen pad Thai, but this shelf-stable option was even better. With that salty sauce (and the fact that you could bring it to work even if there wasn't a freezer to stash it in), this is one meal that's dearly missed.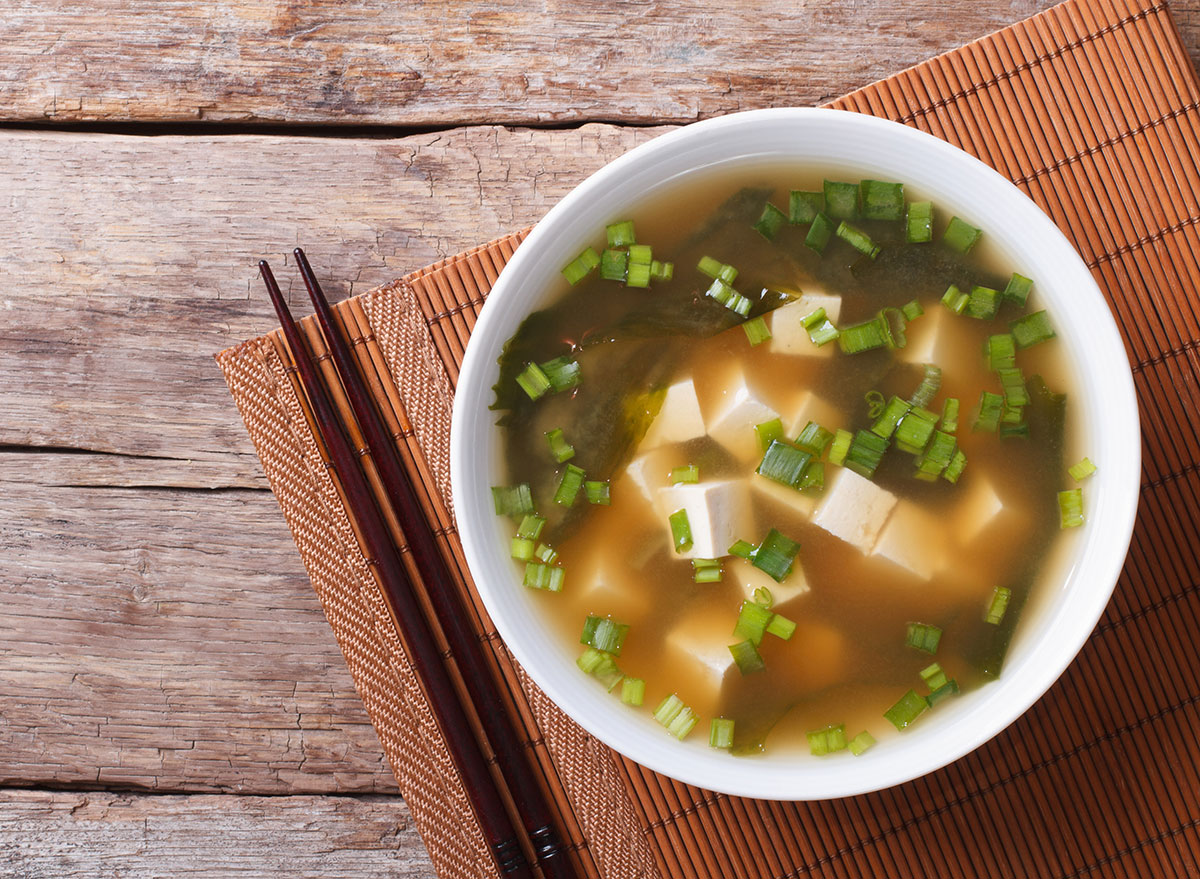 Another Asian-inspired TJ's dish that's no longer available is the miso soup. All you had to do was add the ingredients to boiling water, making it the perfect easy weeknight meal. Maybe TJ's will notice this Facebook group dedicated to the product and decide to bring it back?
Milk Chocolate-Covered Potato Chips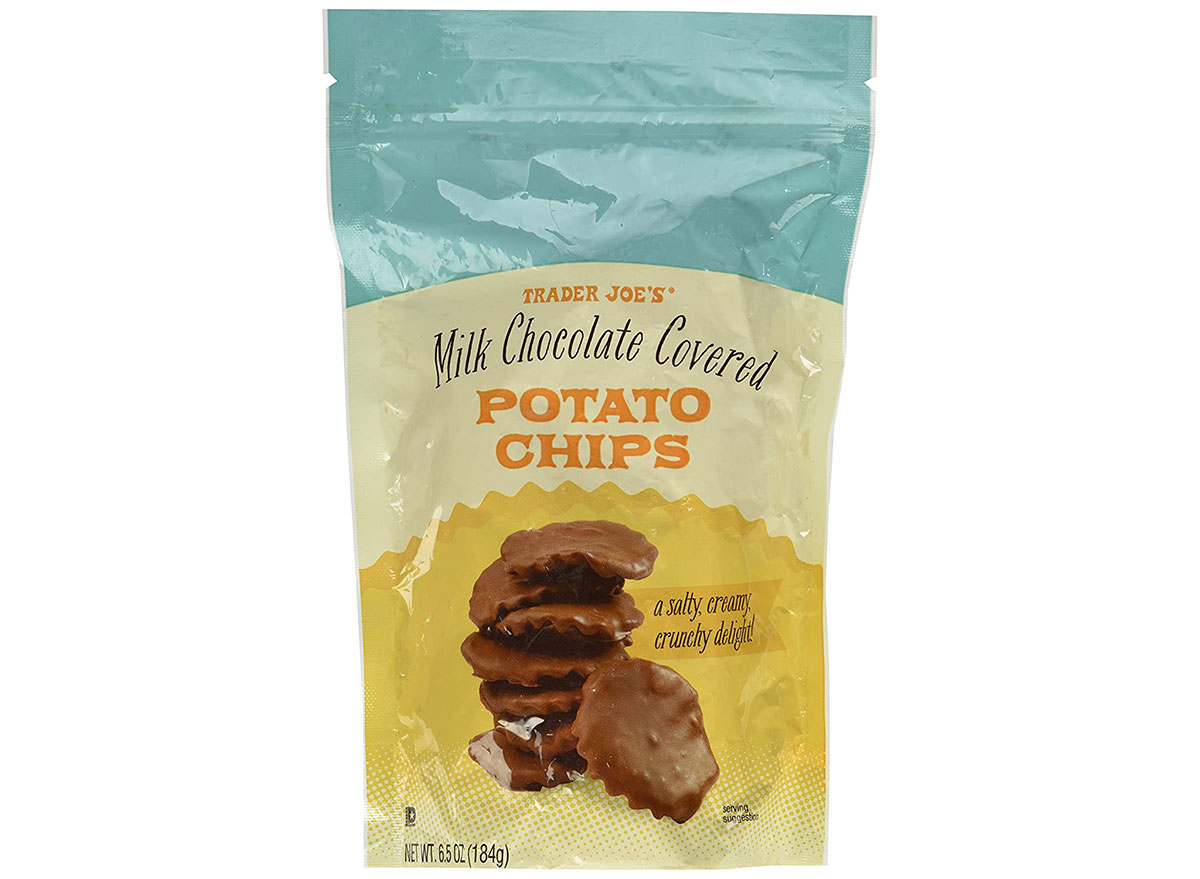 As one Redditor so eloquently put it, "I think about the discontinued milk chocolate covered potato chips every day." You can still find chocolate-covered chips—just not at Trader Joe's.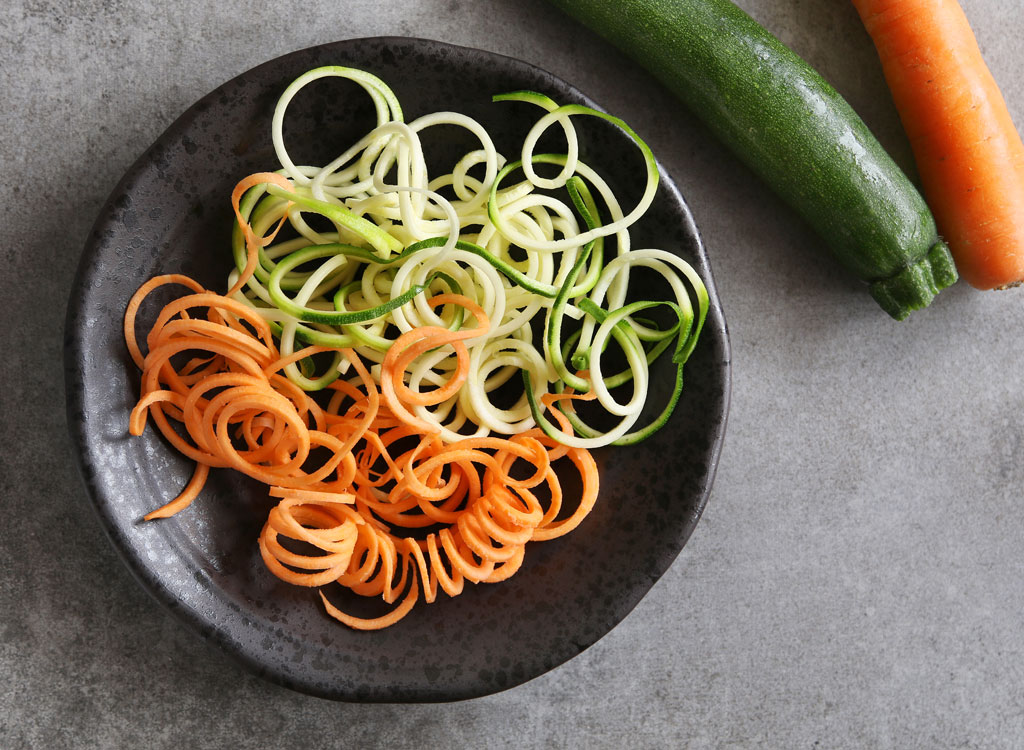 Trader Joe's frozen carrot spirals weren't selling even when people were panic-buying food during quarantine, so it's not a huge shocker that they're no longer available.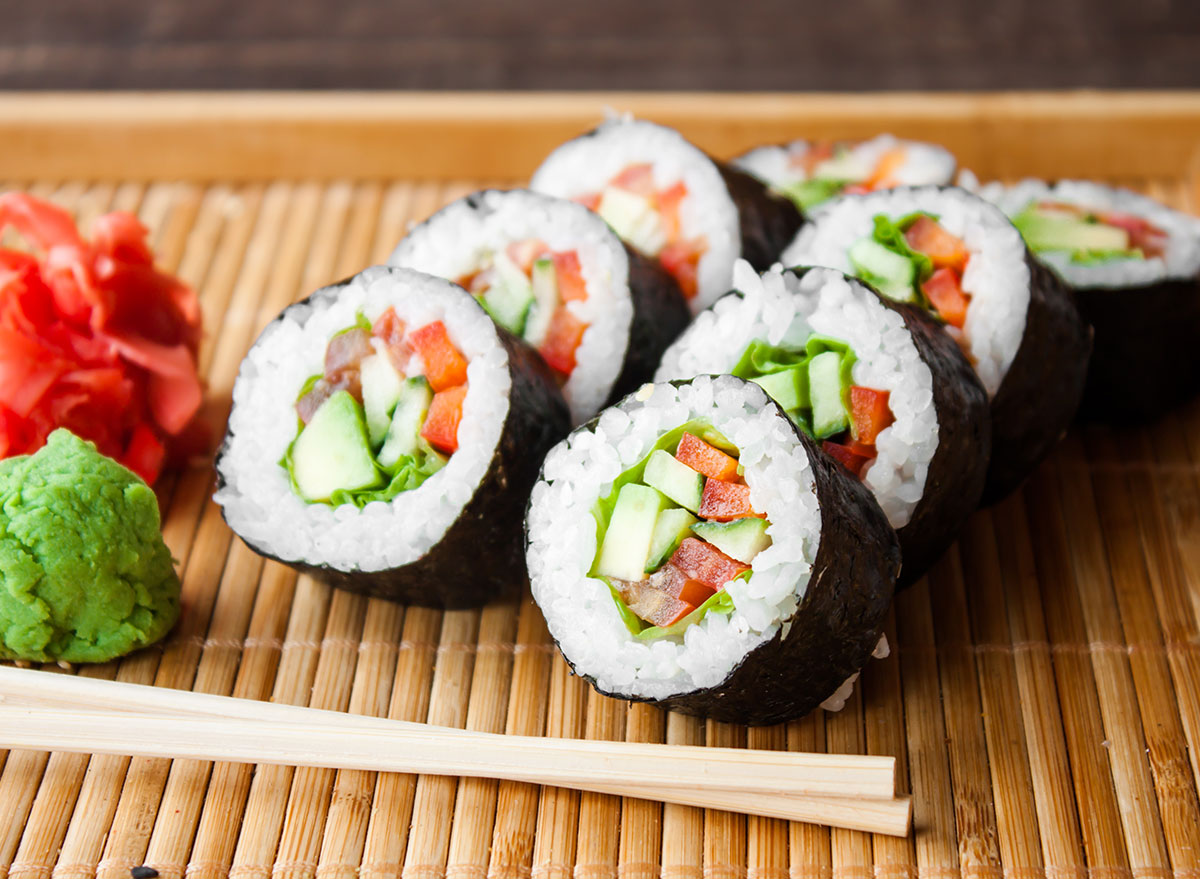 If you don't feel like cooking on the same day as you grocery shop, TJ's has you covered with its ready-to-eat sandwiches and salads. The store also had premade sushi available at one point, but it's since disappeared from shelves.
And when you're cooking those TJ's groceries, check out these 52 Life-Changing Kitchen Hacks That'll Make You Enjoy Cooking Again.
Meghan De Maria
Meghan De Maria is a senior editor at
Eat This, Not That!
, specializing in food, product, and restaurant coverage.
Read more about Meghan