5 Major Changes You'll See At Dunkin'
The chain is closing locations, but testing new store concepts (and more!).
The coronavirus pandemic changed the way people get and drink their coffee. With people working from home more, the morning coffee rush at Dunkin now starts later in the day, according to Business Insider. Dunkin' is the highest-rated coffee chain in America, according to a 2019 survey of 45,000 coffee lovers. So expect to see more people in line if you're there around 9:30 a.m. to 2 p.m. But that's not the only shift here to stay. Here are five Dunkin major changes you should know before your next coffee run.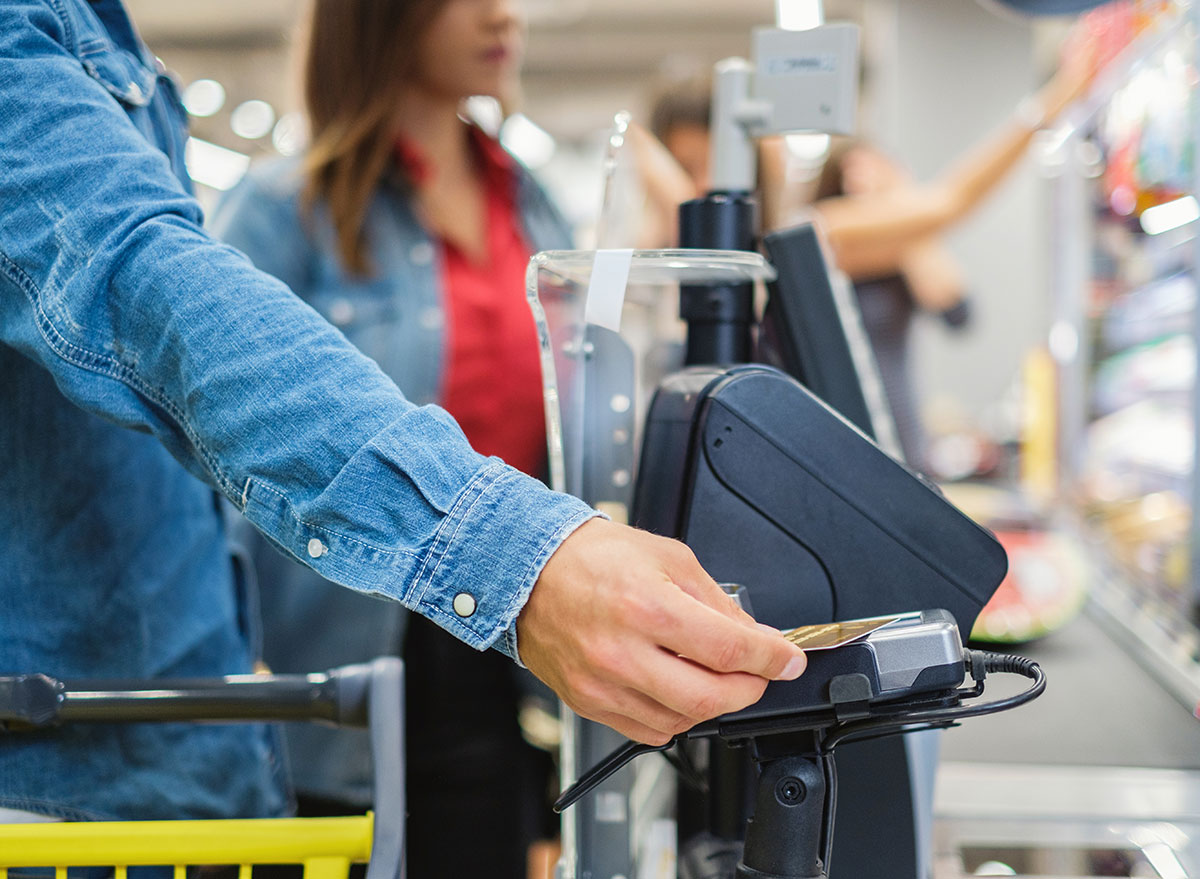 In addition to drive-thrus, walk-up windows, and regular stores, Dunkin' is testing what they call a Dunkin' Dash location. This type of coffee shop is similar to an Amazon Go store.
It has customers register their credit cards before going in at a kiosk. A QR code allows their entry and cameras keep track of the items bought, according to the Wall Street Journal. The lone Dunkin' Dash is currently in California, but if it's successful there could be many more locations in the future.
Related: Whole Foods Just Launched This Brand New Grocery Store
More celebrity partnerships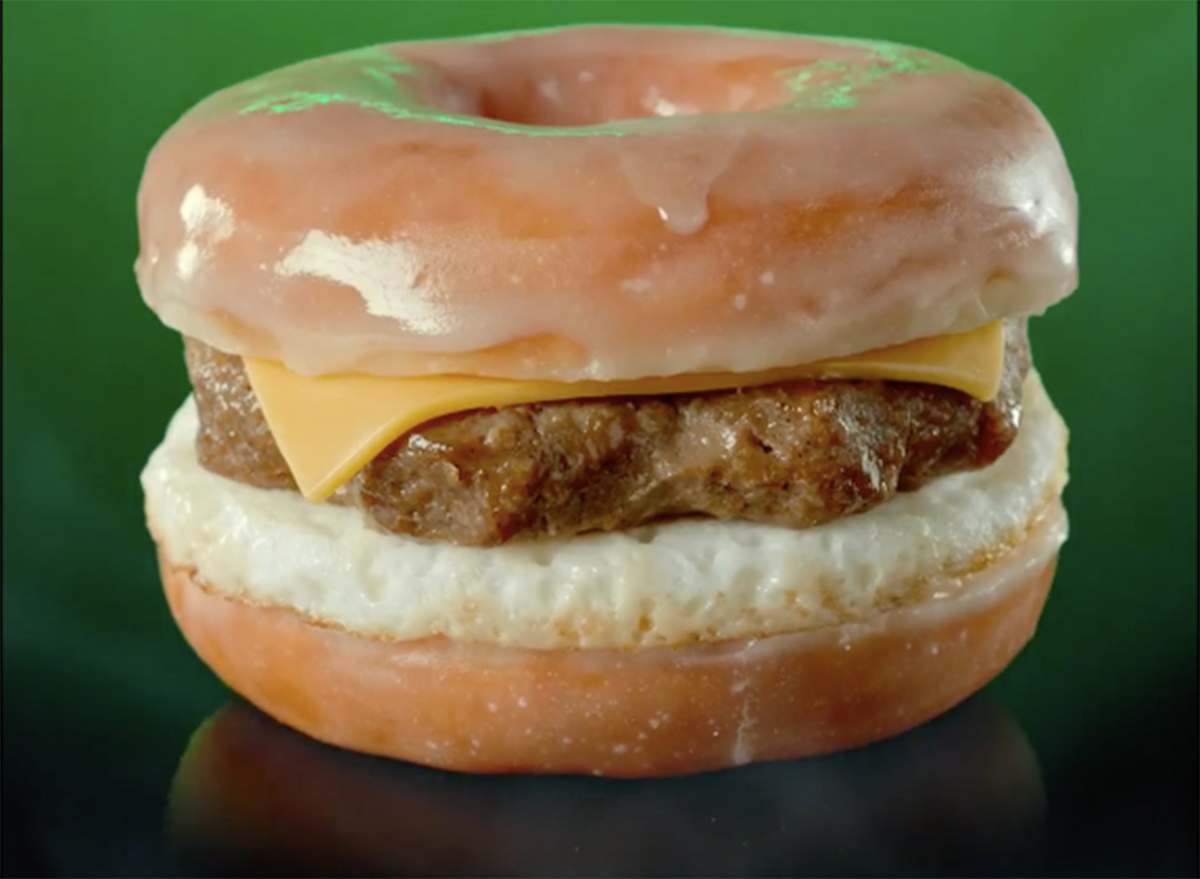 At the beginning of 2020, Dunkin' announced a collab with Snoop Dogg, who is an investor and ambassador for Beyond Meat. The result was a limited-time menu hack called the Beyond D-O-Double G Sandwich. Imagine a Beyond Breakfast Sausage patty, plus cheese and egg, with the buns as two halves of a glazed donut.
Then, in early September, they partnered with TikTok star Charli D'Amelio for a version of their cold brew coffee called "The Charli." The drink, which is a cold brew with whole milk and three pumps of caramel swirl syrup, set a record for app orders on September 2, according to TMZ. The site spoke with the company's vice president of brand stewardship Drayton Martin, who said the drink was a huge sales booster the week it launched.
With these partnerships doing well, it won't be a surprise if Dunkin' announces more. McDonald's latest celebrity collab is doing well, too.
Unfortunately, sometimes good things must come to an end, and one of the Dunkin' major changes is that some menu items are gone for good. In the last few years, the chain has rebranded itself as an all-day eatery and discontinued several foods. You'll no longer be able to get the croissant donut, grilled cheese, chicken salad sandwich, and a few others from now on.6254a4d1642c605c54bf1cab17d50f1e
Dunkin' isn't the only chain restaurant to make its menu smaller in 2020. Taco Bell Just Announced More Big Cuts To Its Menu.
More emphasis on digital sales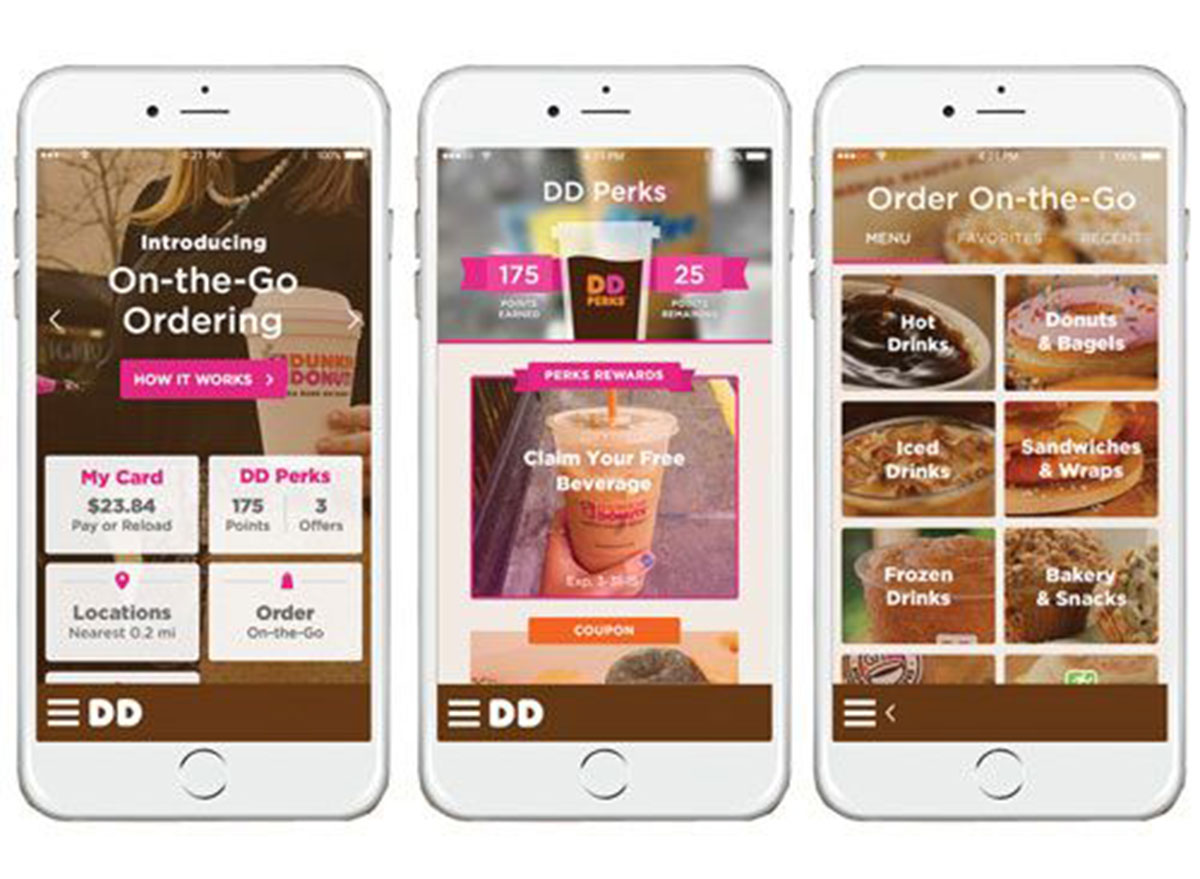 According to Dunkin's CFO, 1 out of every 5 purchases is now made digitally. The rise in online ordering isn't specific to just Dunkin'. Online restaurant and grocery sales are up, as well.
The coffee chain launched the Dunkin' app in 2016. It allows customers to order and check out before they get to the store. Rewards points are added up and coupons are organized in the app, too.
Another digital-focused change has to do with digital delivery orders. Dunkin' recently announced that over 3,500 locations and counting are available for delivery orders via DoorDash. Look for more additions and deals on delivery orders in the next few months. (Related: Dunkin's Beloved Fall Menu Items are Coming Back Earlier Than Ever.)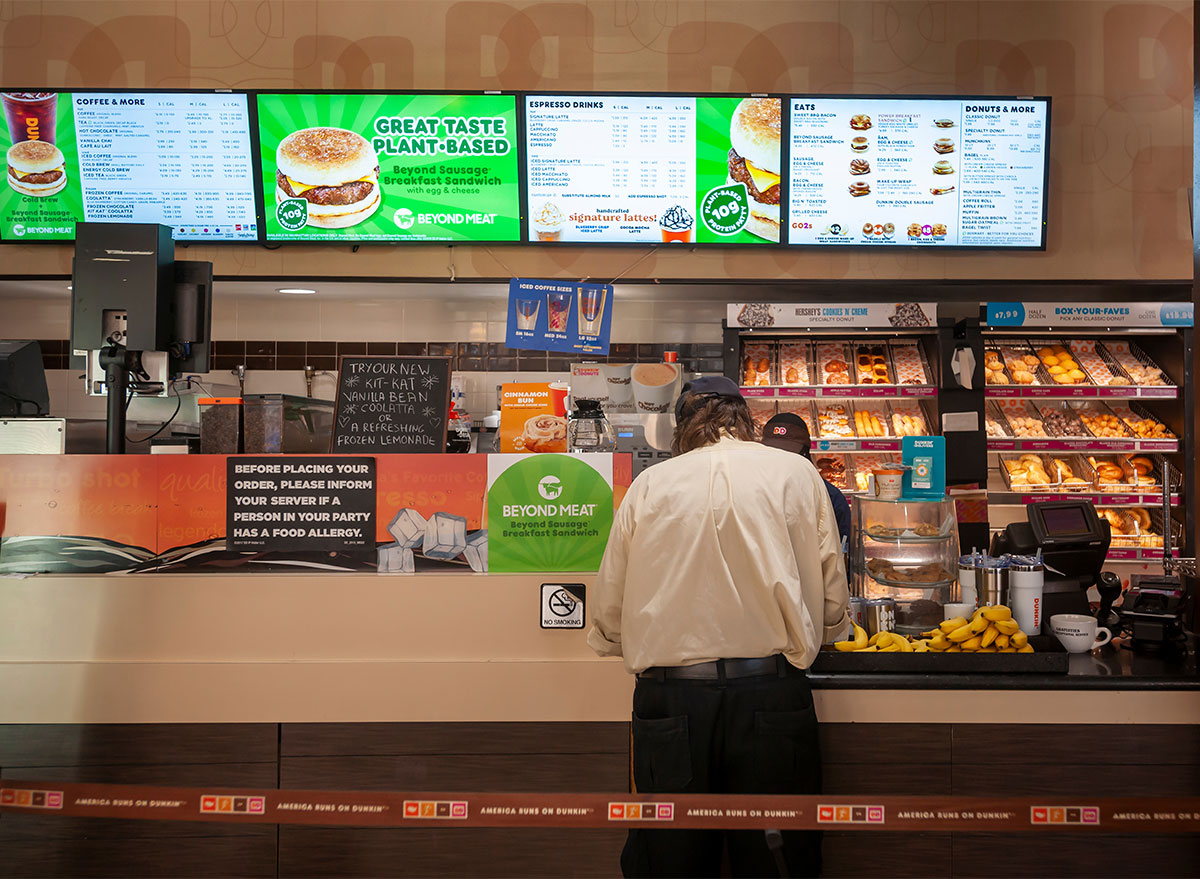 While there are over 8,500 Dunkin' stores around the country, 800 are shutting their doors for good. About 450 of those are because of the brand's severed partnership with Speedway gas stations. They instead want to focus on standalone locations (and testing the new contactless concept).
"By exiting these sites, we are confident we will be better positioned to serve these trade areas with Dunkin's newest Next Generation restaurant design that offers a broader menu and modern experience," CFO Kate Jaspon told TODAY back in July.
Hopefully, the Dunkin' major changes don't alter your morning coffee routine too much. But if you need some advice about what to order, here are The Best & Worst Dunkin Donuts Coffee Orders For Weight Loss.
Amanda McDonald
Amanda has a master's degree in journalism from Northwestern University and a bachelor's degree in digital journalism from Loyola University Chicago.
Read more about Amanda