10 Beloved Taco Bell Items That Have Disappeared From the Menu
The beloved Mexican Pizza came back, but many other fan-favorites are no more.
As 2022 draws to a close, we're still thinking about all of the menu changes that Taco Bell has made in past few years. The fast-food chain took us on a roller coaster ride of emotions sparked by new additions and heartbreaking cuts last year.
If you can't exactly remember what is and isn't on the Taco Bell menu any longer, we won't blame you. To refresh your memory, we gathered some of the tacos, burritos, and other menu items you can't order now. And for another trip down memory lane, check out these 15 Classic American Desserts That Deserve a Comeback.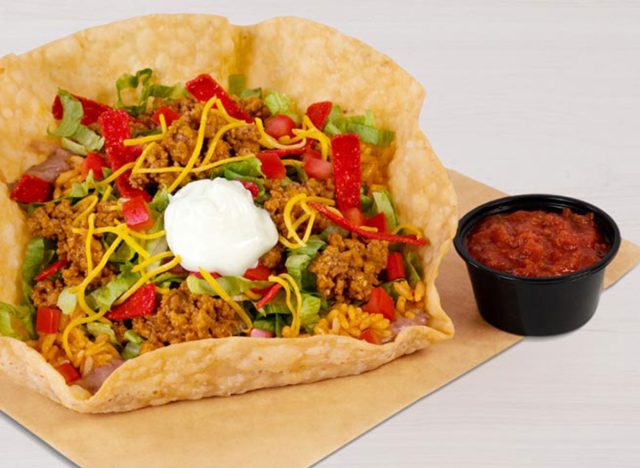 Gracing the menu for 36 years, Taco Bell's Fiesta Taco Salad, commonly referred to as the "Taco Salad" got eighty-sixed in 2020. The beloved menu item featured a crispy taco shell bowl filled with ground beef, rice, refried beans, lettuce, tomatoes, shredded cheese, crunchy red tortilla strips, and sour cream.
When it announced the departure of the Mexican Pizza, which has since retuned and could have some new iterations in 2023, Taco Bell also revealed to fans that Pico De Gallo would be getting the boot in favor of fresh diced tomatoes.
But if a "Fresco Style" burrito or taco was your go-to order, don't worry. Guests can still order Fresco Style, which now means swapping out nacho cheese sauce, shredded cheese, mayo-based sauces, and low-fat sour cream with tomatoes.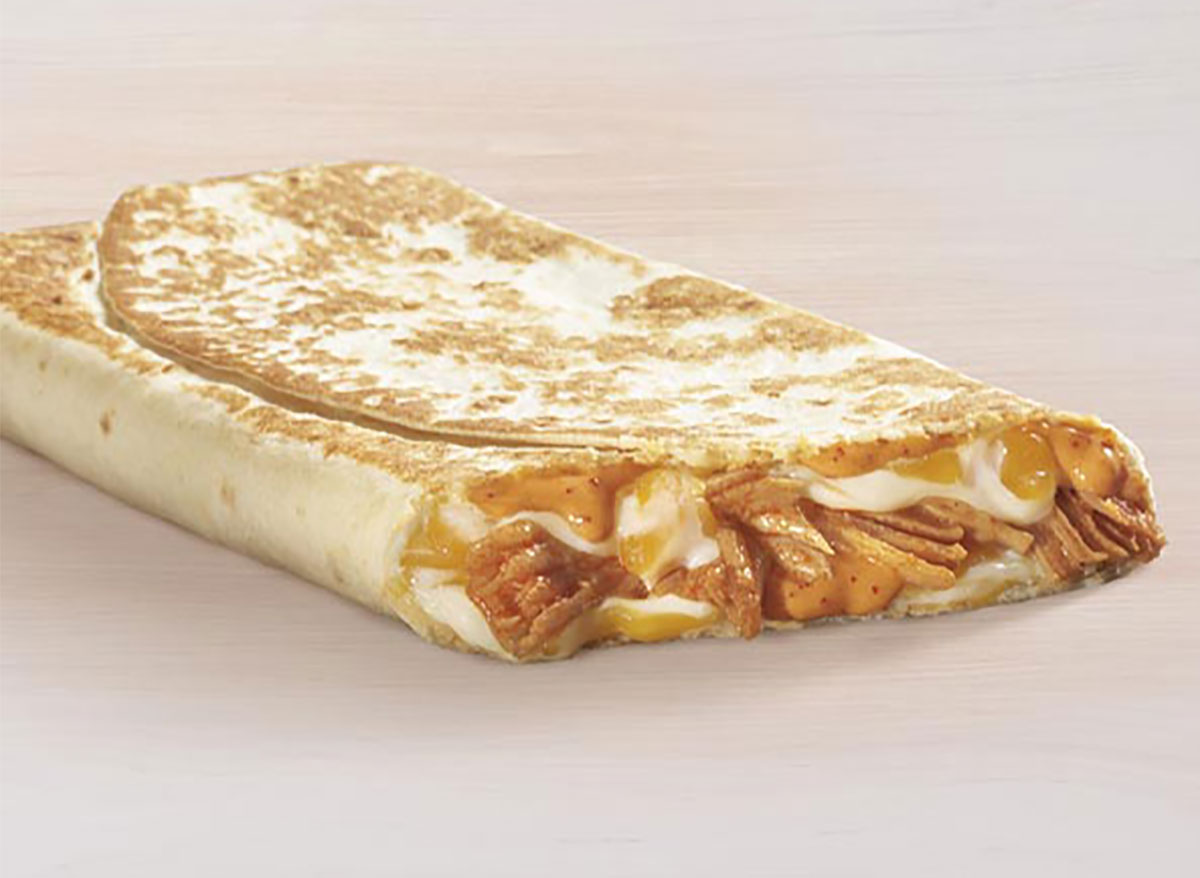 Shredded chicken is another menu item we know and love that left menus at the end of 2021, but there is a simple substitution for it. Though the Shredded Chicken Burrito, Shredded Chicken Quesadilla Melt, and Shredded Chicken Soft Taco aren't available anymore, similar options include the  Chicken Chipotle Melt or the classic Chicken Quesadilla.
6254a4d1642c605c54bf1cab17d50f1e
This soft taco was removed in July 2020. The decision came about in order to make room for other items, as well as to streamline operations amid the ongoing COVID-19 pandemic, the company said. However, if steak is your protein of choice, you still have three other options: the Steak Quesadilla, the Double Steak Grilled Cheese Burrito, the Grande Toasted Steak Breakfast Burrito, and the Hash Brown Toasted Steak Breakfast Burrito.
Plus, you can always make your own at home with our 17 Best Healthy Steak Recipes.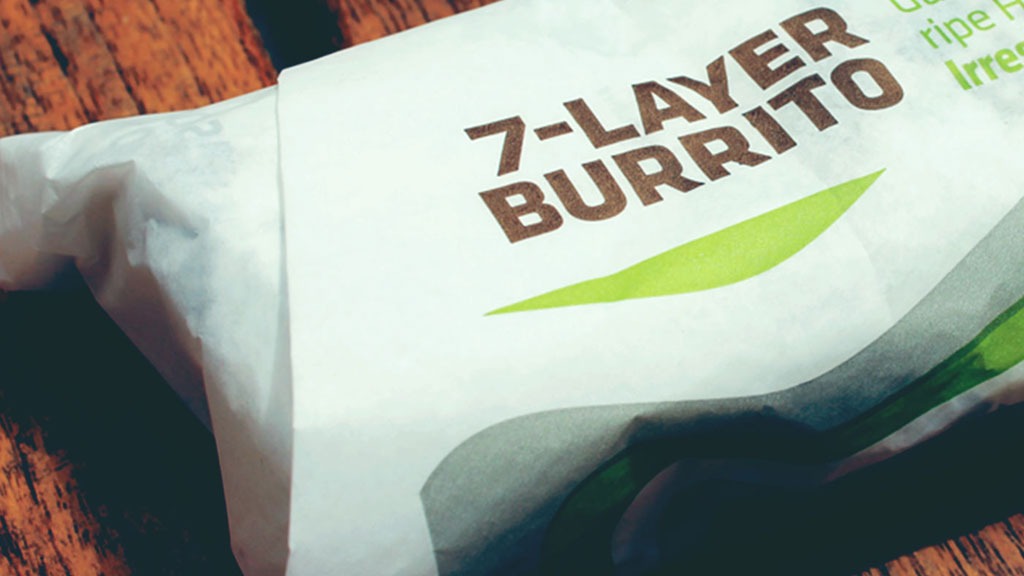 Though it's gone, Taco Bell's menu is "easy to customize," the company reminded customers in a September 2021 statement. "We encourage guests to play around on our mobile app or on our website—you never know what fan favorites you can recreate!"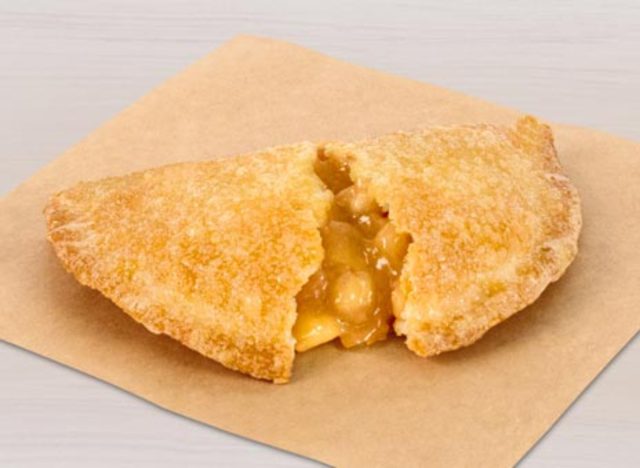 Now just a sweet memory, Taco Bell's Caramel Apple Empanada was quietly pulled from the chain's menu in 2019. Initially introduced in 2004 (which leads us to believe the original Reddit poster's photo was actually from 2004), the beloved one-dollar dessert consisted of a deep-fried crispy shell filled with diced apples and caramel sauce. Taco Bell fans didn't take this discontinuation lightly, resulting in yet another change.org petition.
Another menu item you won't be able to order is the Beefy Fritos Burrito. "And while change is hard, a simplified menu and innovation process will leave room for new fan favorites, continued progress in categories such as plant-based diets, and even opportunities for the return of some classics on a limited-time basis," Taco Bell said.
This lighter menu option was part of the big discontinuation in July 2021. And while there's no remaining tostada on the menu, this Mexican favorite is actually pretty easy to make at home. Here's our recipe for Healthy Nacho Cauliflower Tostadas.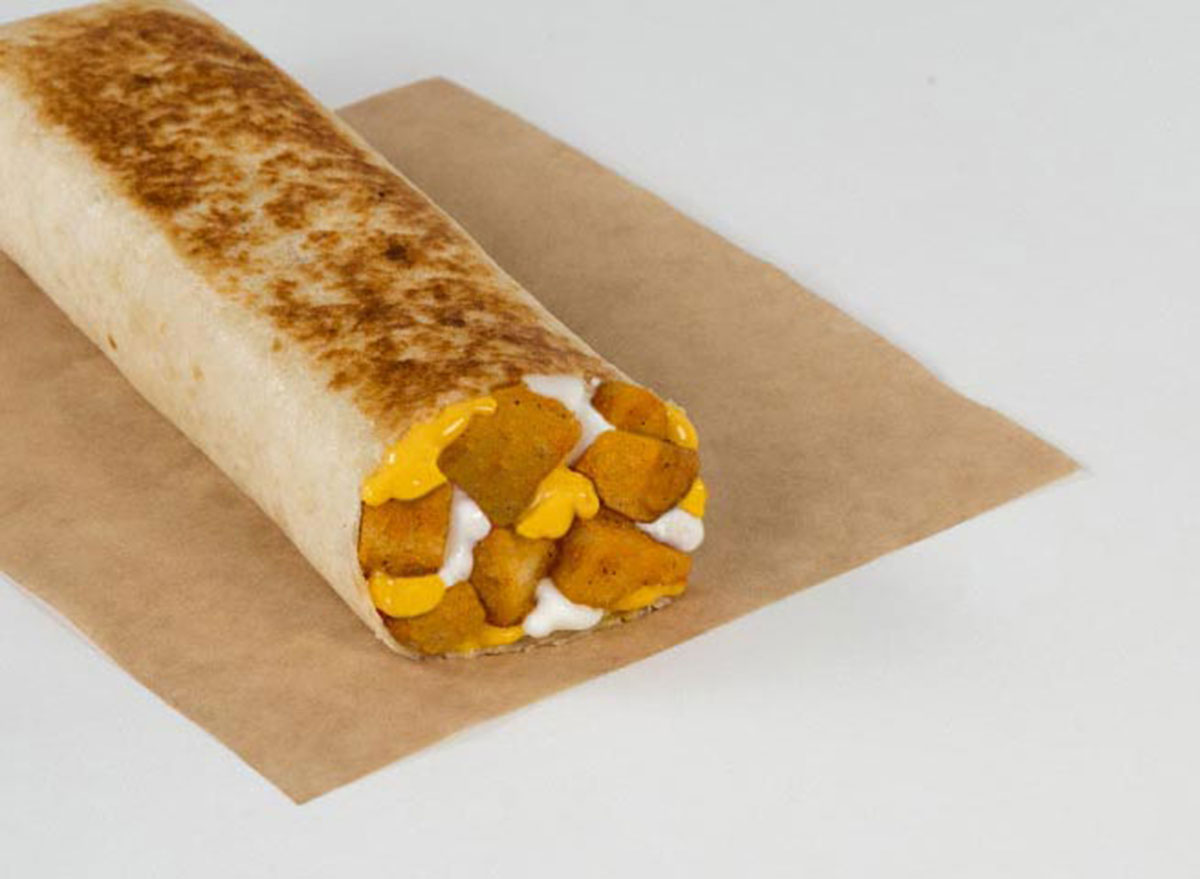 The Cheesy Potato and Beefy Nacho Loaded Grillers left the menu together over the summer of 2020, but hope is still alive because Taco bell goodbyes are never permanent. Remember, there are "opportunities for the return of some classics on a limited-time basis." Just think about the great comeback story of the Spicy Potato Soft Taco!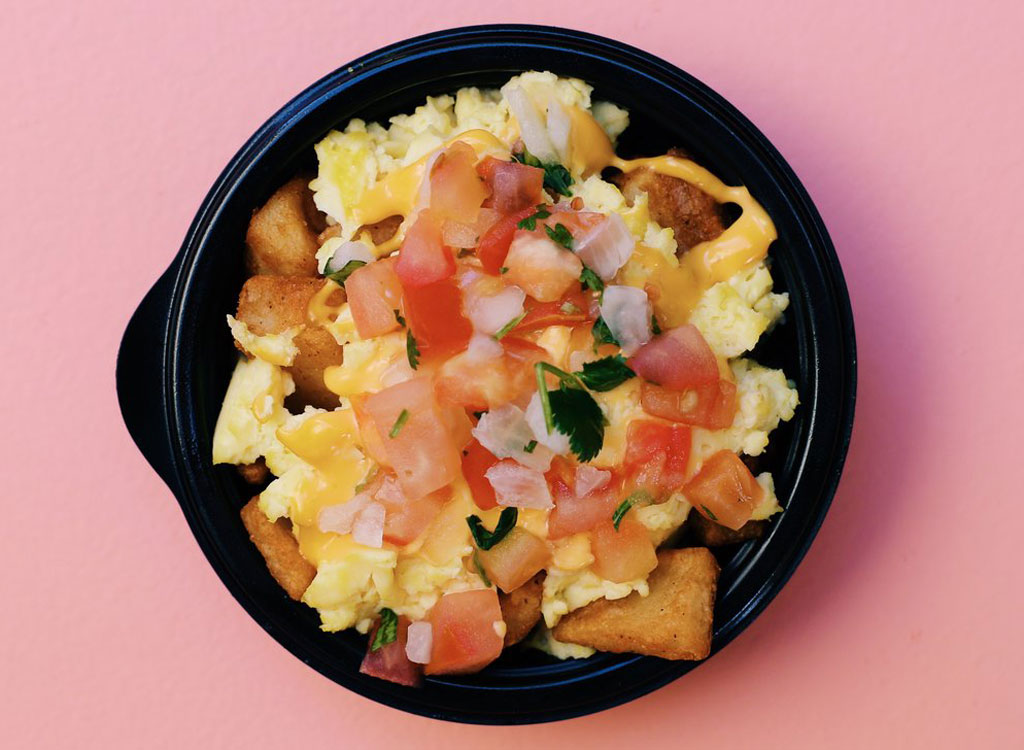 Breakfast may never be the same at Taco Bell with the Mini Skillet Bowl. The cut was made at a time when breakfast hours were not on the normal schedule as the pandemic forced many Americans to work from home. When regular hours were reinstated, the Mini Skillet Bowl was nowhere to be found.
A previous version of this article was originally published in August 2021. It has been updated with new information.
Amanda McDonald
Amanda has a master's degree in journalism from Northwestern University and a bachelor's degree in digital journalism from Loyola University Chicago.
Read more about Amanda