18 Super Easy Hanukkah Recipes
These classic Hanukkah dishes are simply too easy to make—get ready for a foolproof dinner.
Hanukkah is a time for celebration, with eight nights devoted to the holiday known as the Festival of Lights. As such, it can get overwhelming to put together eight festive dinners for the duration of Hanukkah. Of course, you can ask family and friends to join in on the meal preparation, but you can also make things a little easier on yourself by following these simple recipes for every night of the celebration.
Here are 18 easy Hanukkah recipes you can try out this holiday season.
Easy Latkes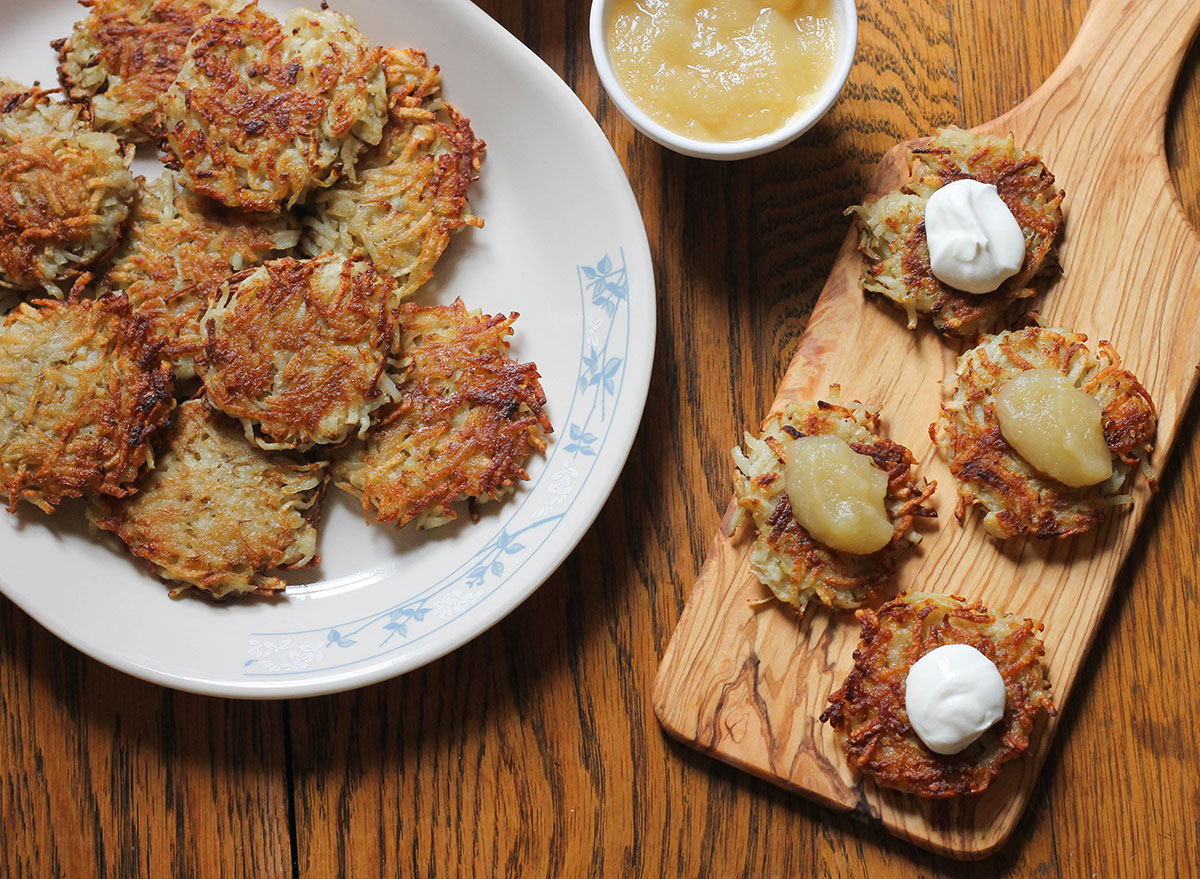 Latkes are one of the most popular dishes eaten during Hanukkah, and luckily, they are also a breeze to make, even for a crowd. This version needs just 7 simple ingredients you probably already have in your kitchen.
Get our recipe for The Best-Ever Potato Latkes.
Sufganiyot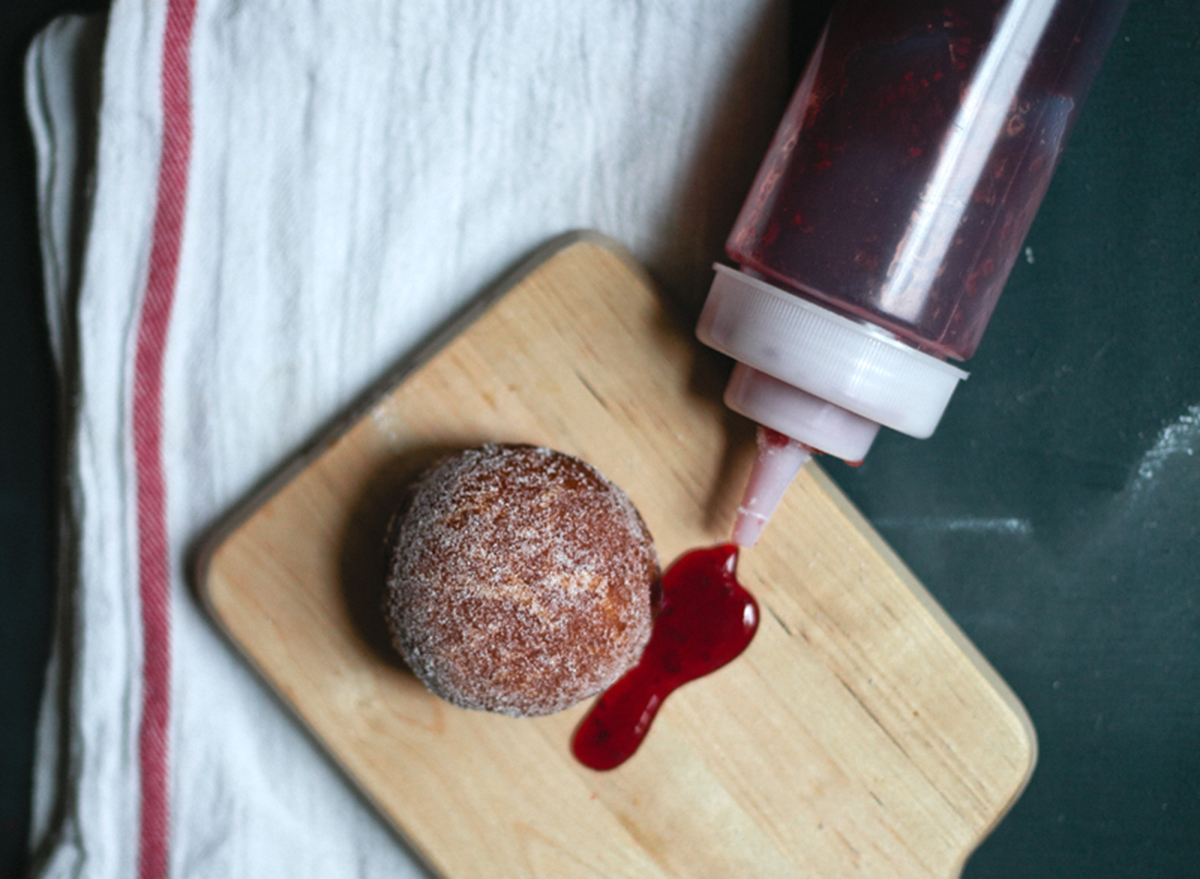 Sufganiyot is a type of jelly-filled donut that is often on the dinner table for Hanukkah. While filling and frying homemade donuts sounds taxing, this recipe makes it simple by using pre-made biscuit dough.
Get the recipe from My Name Is Yeh.
Kugel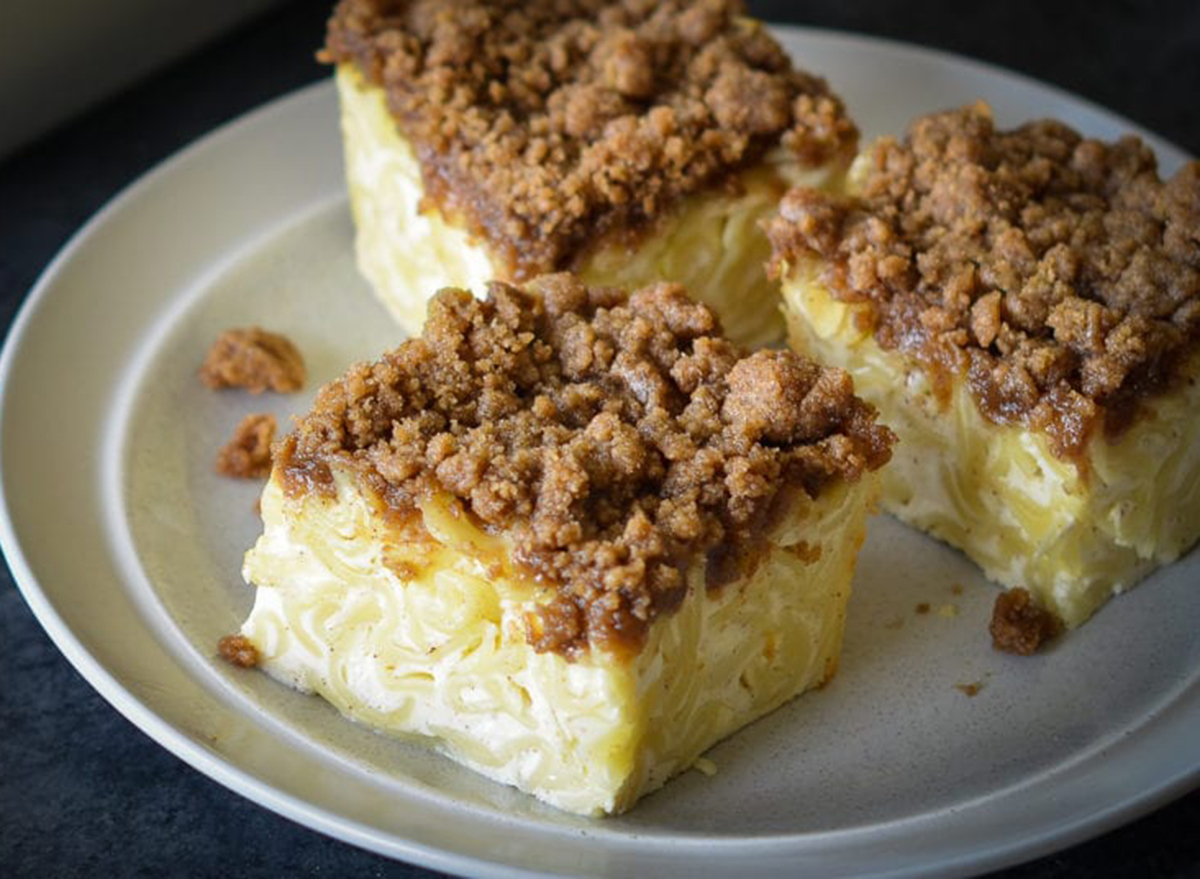 Noodle kugel can go the sweet or savory route, and this versatile casserole is also easy to make in advance. Follow the simple instructions of this recipe, and you'll have a delicious kugel on the table in no time.
Get the recipe from Once Upon a Chef.
Braised Beef Brisket
A Hanukkah dinner is hardly complete without a hearty main dish of braised beef brisket. This is a recipe you can start making a day ahead of time. Most of the time involved with this recipe involves letting the meat become tender in the oven. The total prep time is only 25 minutes, while the time it takes to cook is a few hours, so your oven is doing most of the heavy lifting here!
Get the recipe from Savory Simple.
Challah
This whole-wheat challah only needs eight ingredients, many of which you likely already have in the pantry. Making any type of bread can be intimidating, especially one that looks so beautiful, but don't fret! This recipe is easy to follow and will leave you with a healthy challah that will impress the whole family. Be sure to measure and organize the ingredients beforehand to make the entire process as simple as can be.
Get the recipe from Half Baked Harvest.
Hasselback Butternut Squash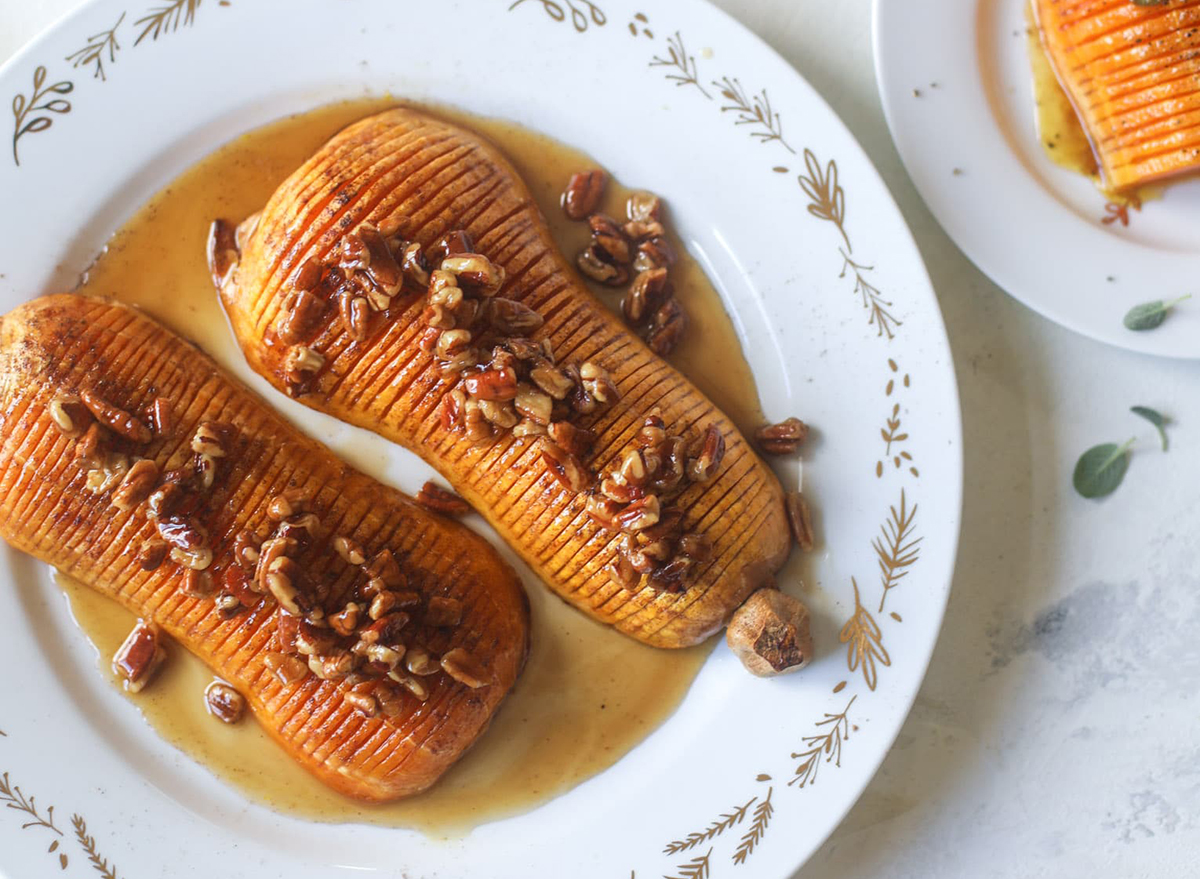 This side dish will wow your friends and family. It's gorgeous, and the hardest part is just peeling the squash. From there, you simply roast and carefully slice the squash halves for the stunning hasselback style, and the flavors are easy to customize.
Get the recipe from How Sweet Eats.
Matzo Ball Soup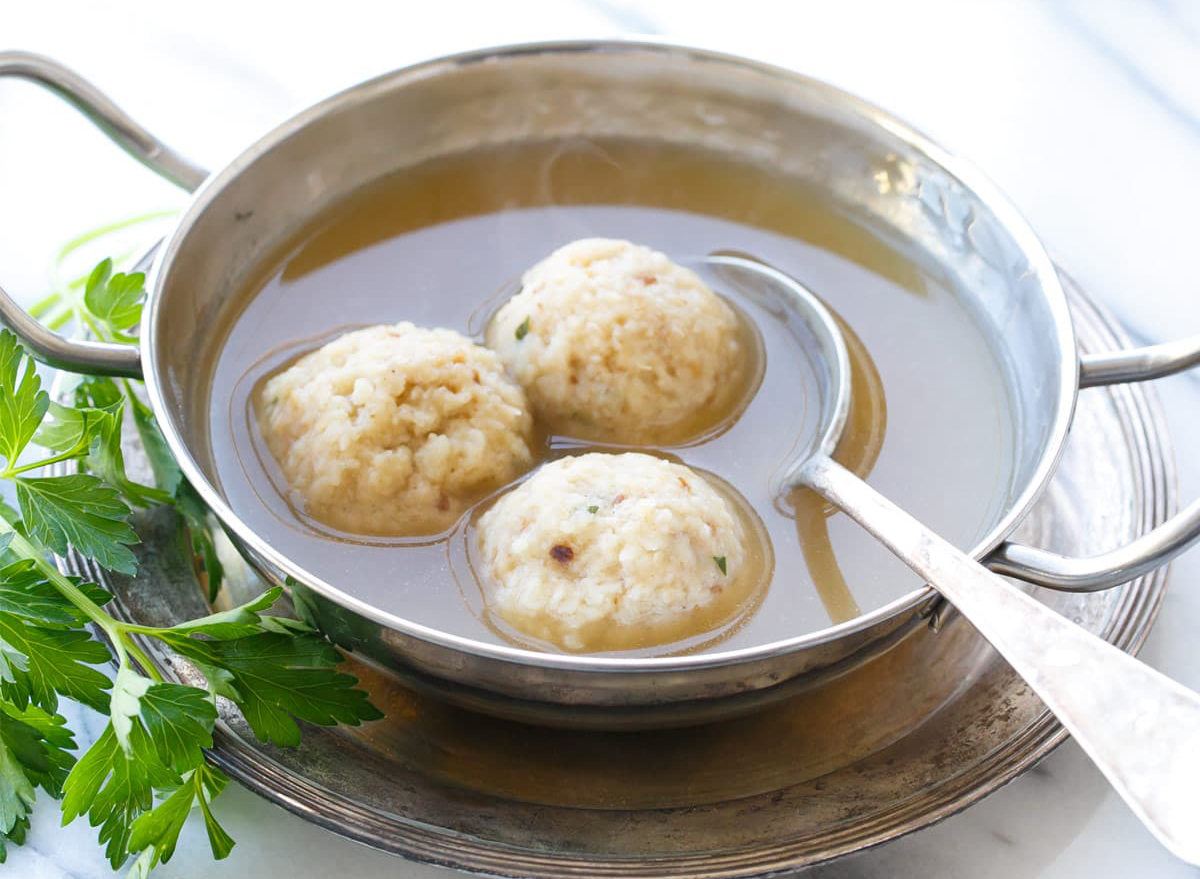 Matzo ball soup is a popular recipe in Jewish cuisine. This particular recipe couldn't be easier: seven ingredients and just three steps. This is one side you'll want to make plenty of, as guests will be coming back for seconds of this comforting soup. And lucky for you, it really is simple to prepare in large batches! Make a big batch, and eat it long into winter.6254a4d1642c605c54bf1cab17d50f1e
Get the recipe from Love & Olive Oil.
Babka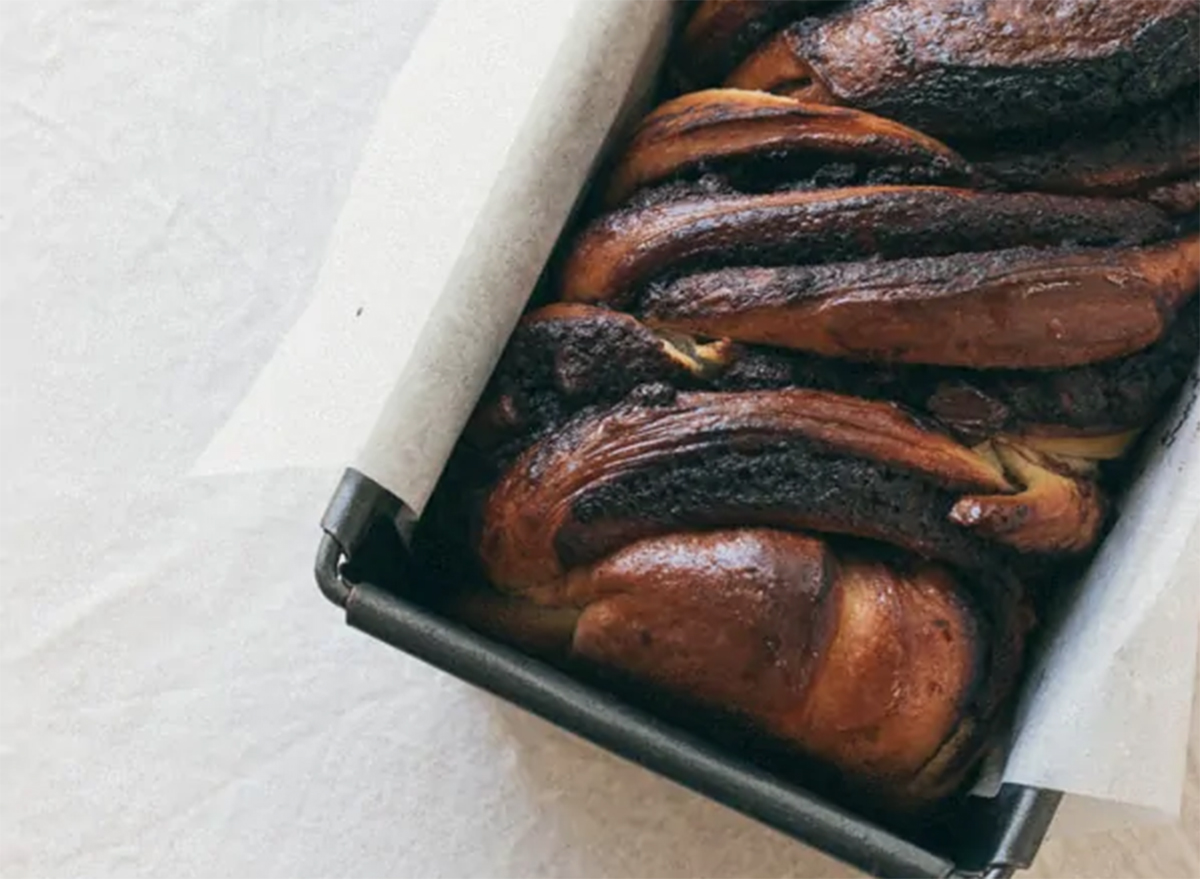 Babka is a perfectly sweet addition to a Hanukkah spread. This recipe is quite forgiving for the beginner baker, and the author offers plenty of tips and tricks to simplify the process, too.
Get the recipe from Pretty Simply Sweet.
Rugelach
Rugelach is a filled pastry dessert that'll go fast from your dessert spread. The ingredients for both the dough and filling are simple, and the entire process is a breeze.
Get the recipe from Sally's Baking Addiction.
Gravlax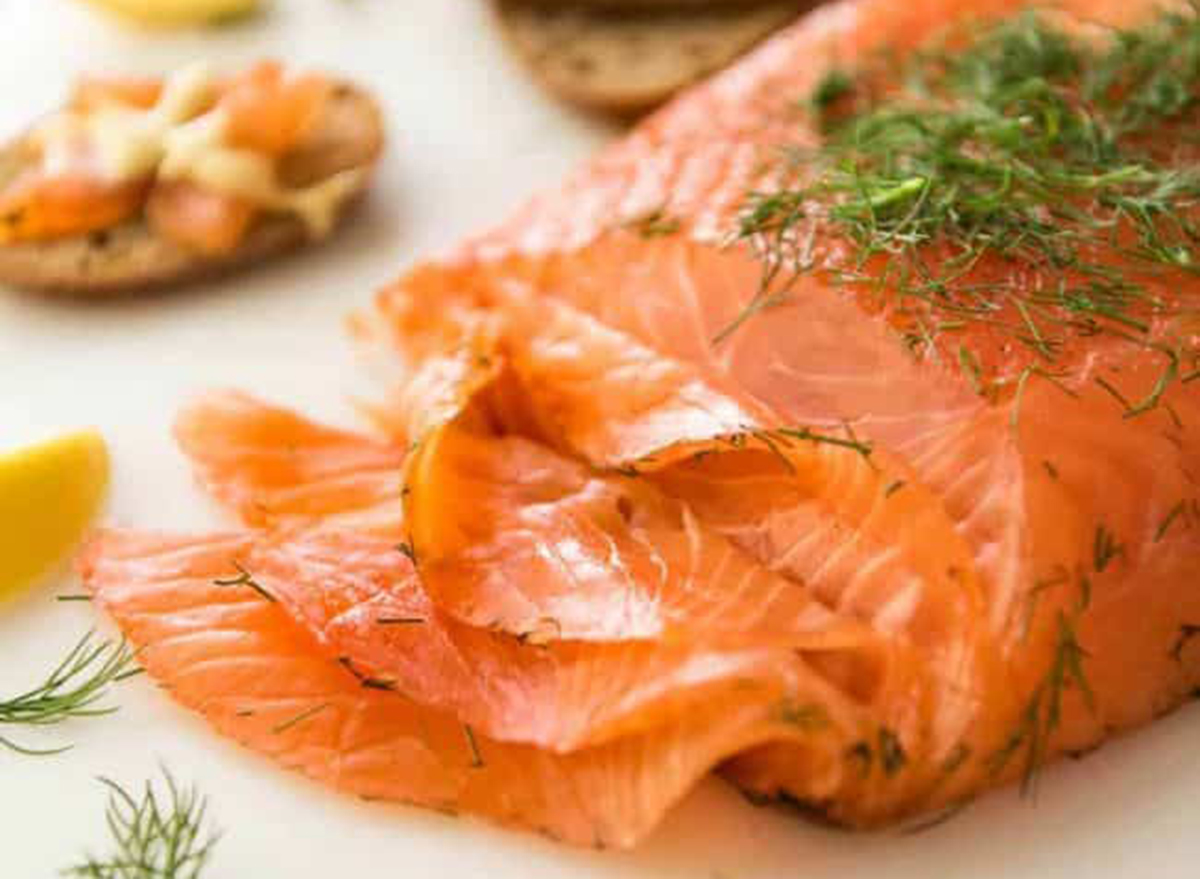 Salmon is popular as a main dish for Hanukkah, but it also makes an ideal companion to latkes. Gravlax is a fancy addition to the dinner table, it tastes incredible with latkes, and it takes just 10 minutes to prepare.
Get the recipe from Recipe Tin Eats.
Roast Chicken and Vegetables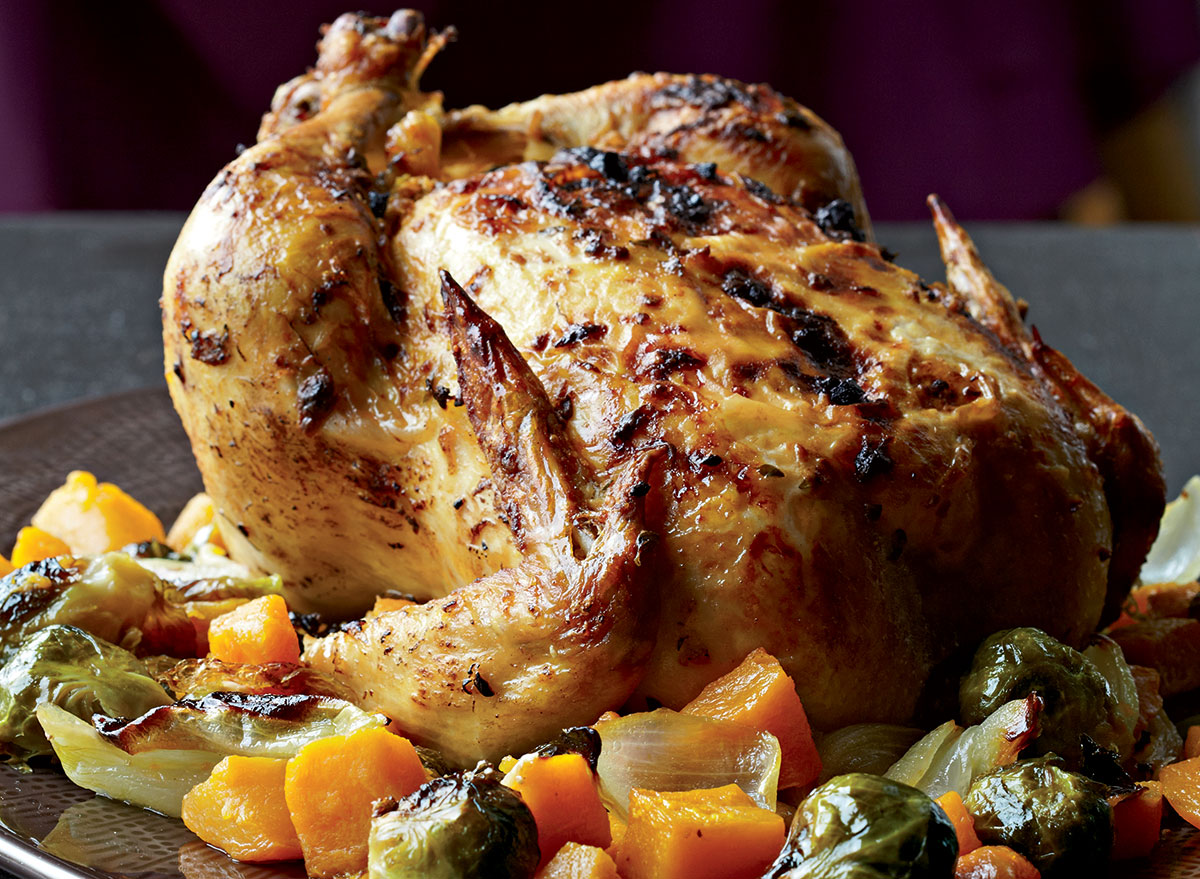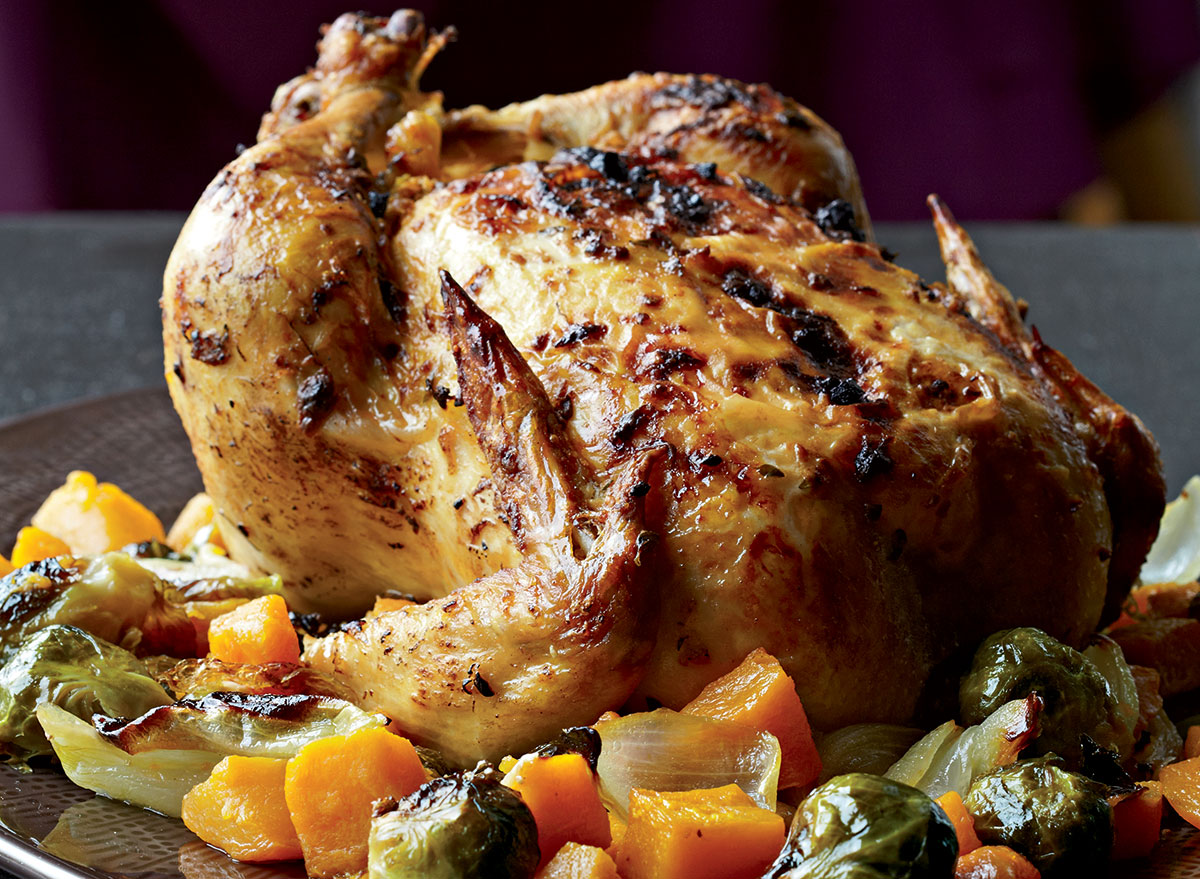 This is a main and side dish combination that you can prep together on the same roasting tray. It's a great option to easily feed a crowd.
Get our recipe for Roast Chicken With Vegetables.
Green Salad With Apples, Cranberries, and Pepitas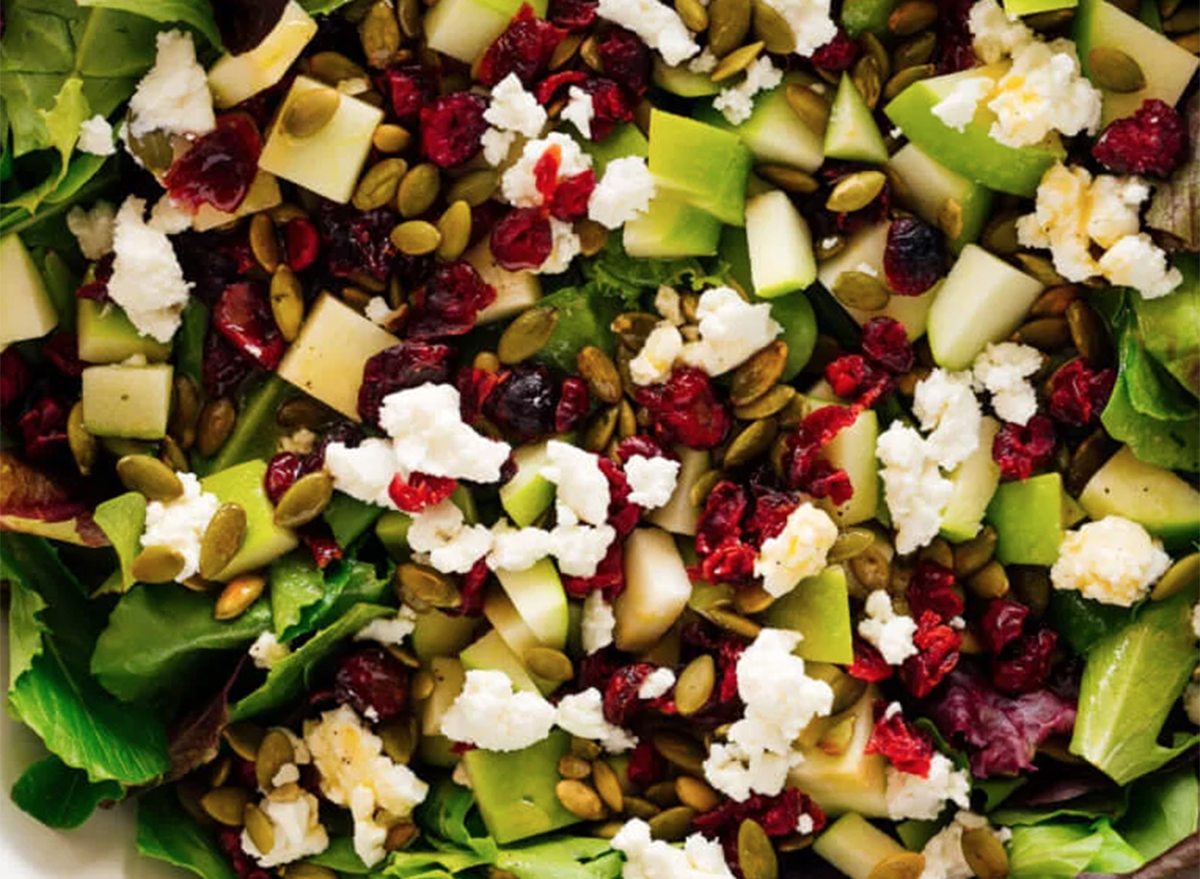 With hearty main dishes like brisket and fried goodies such as latkes and sufganiyot, it certainly doesn't hurt to balance these comfort foods with a fresh, crisp salad. This version takes just minutes to make, including the homemade dressing, and it benefits from the seasonal flavors of apple and cranberry.
Get the recipe from Cookie and Kate.
Cinnamon Sugar Apple Cake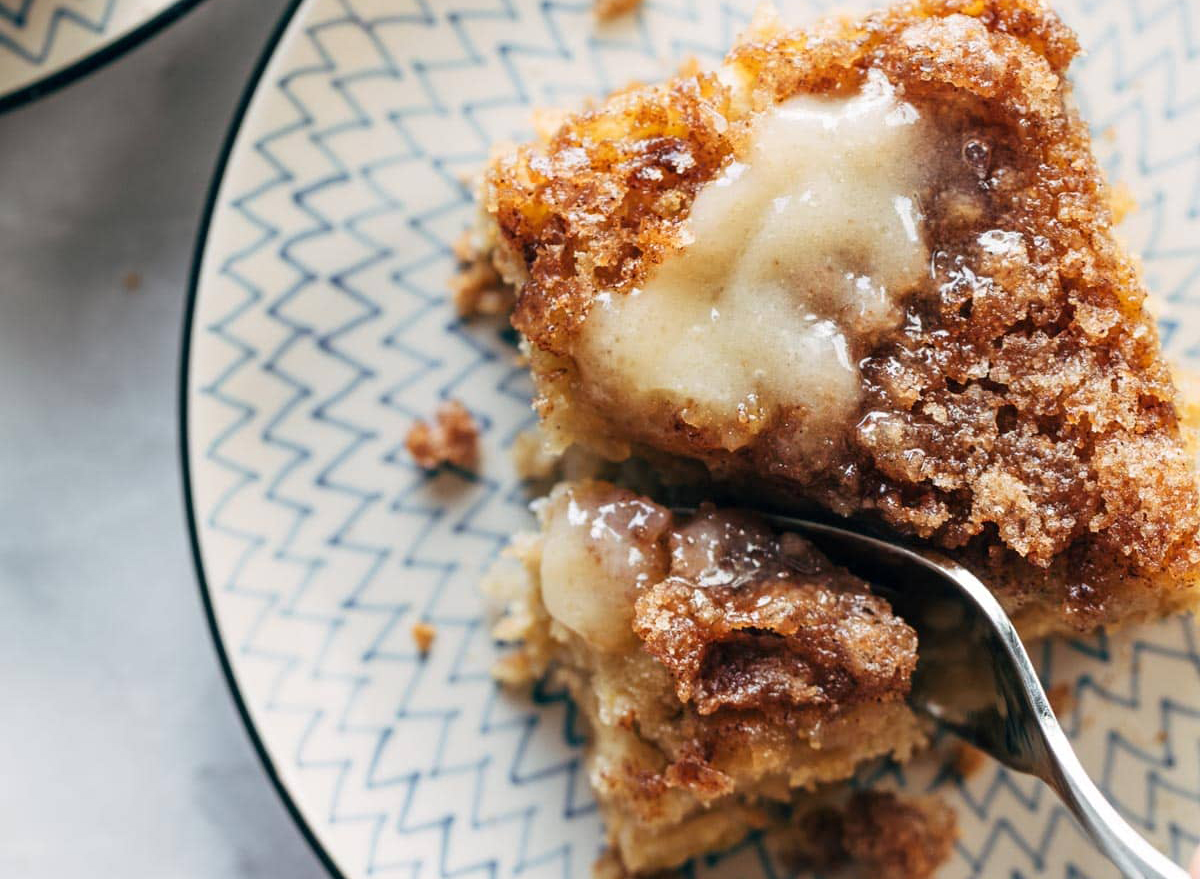 This apple cake recipe couldn't be simpler to whip up, and it is an excellent, comforting way to use up the season's apples. There's no need to peel the apples here either, and it is sure to make the entire house smell incredible before guests arrive.
Get the recipe from Pinch of Yum.
Rösti
Rösti is similar to latkes and potato "nik," and it is just as easy to make. It also makes use of oil for both frying the fritters and topping them.
Get the recipe from Potluck Oh My Veggies.
Tzimmes
Tzimmes is a hearty stew that is often enjoyed on Jewish holidays. It takes a few hours to come together, but the process is easy to follow with a big pay-off of warming, comforting stew that will have everyone coming back for seconds.
Get the recipe from Once Upon a Chef.
Applesauce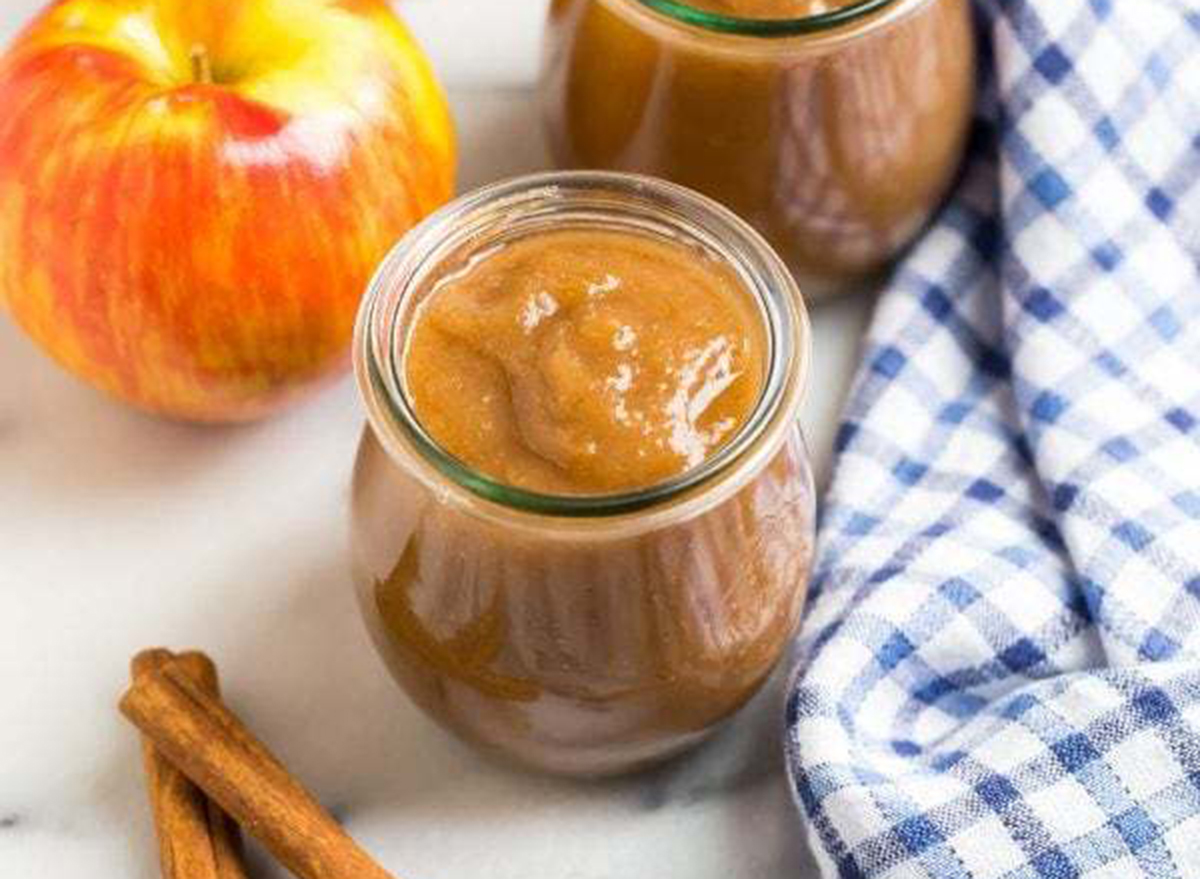 No latkes are complete without a side of applesauce and sour cream. Apples are in abundance this time of year, so make use of fresh produce by making homemade applesauce. This recipe uses a slow cooker, too, so you can "set it and forget it." Added bonus: it's also sweetened with honey.
Get the recipe from Well Plated.
Kasha varnishkes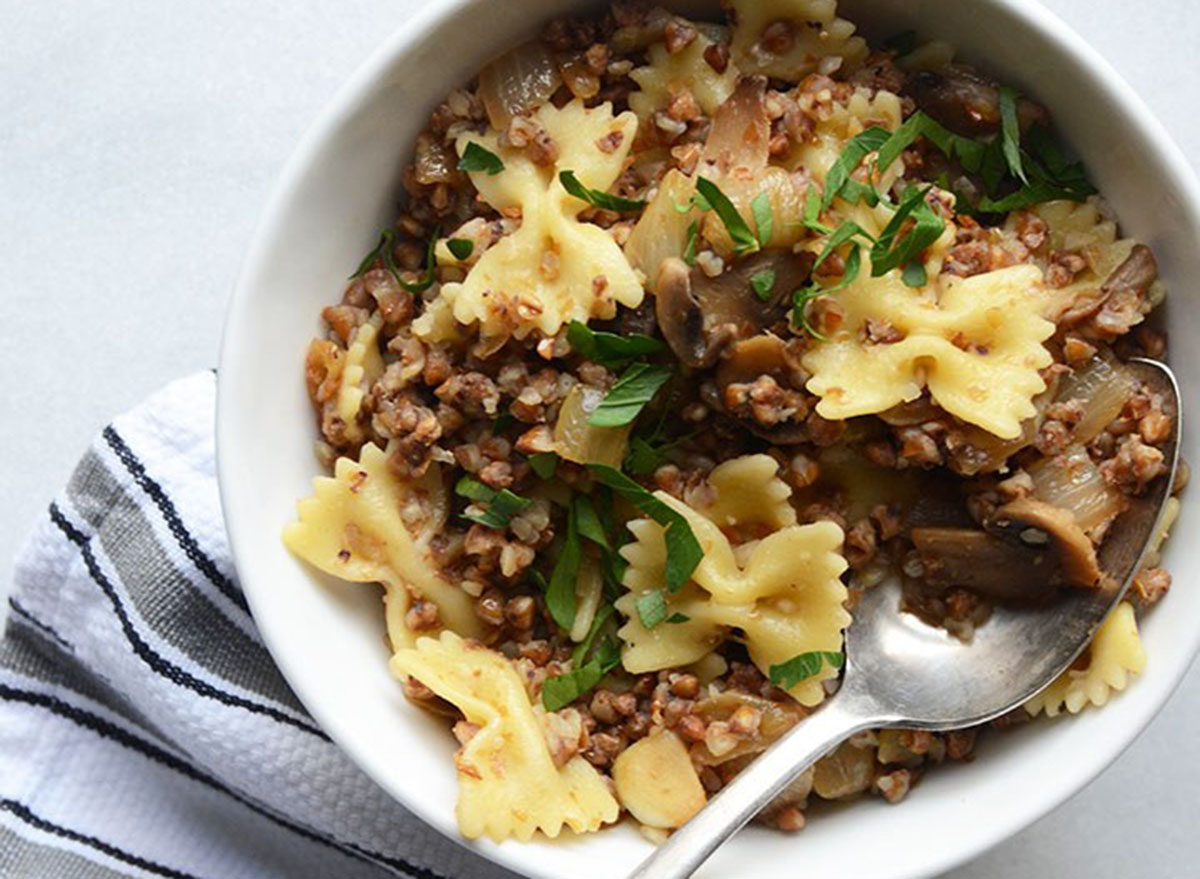 This dish typically accompanies brisket, and it is a perfect warming meal for those chilly nights. It's also simple enough to make each night of Hanukkah—or any night of the year—with just four steps and about 15 minutes of prep time.
Get the recipe from An Edible Mosaic.
Roasted Winter Vegetable Rainbow Salad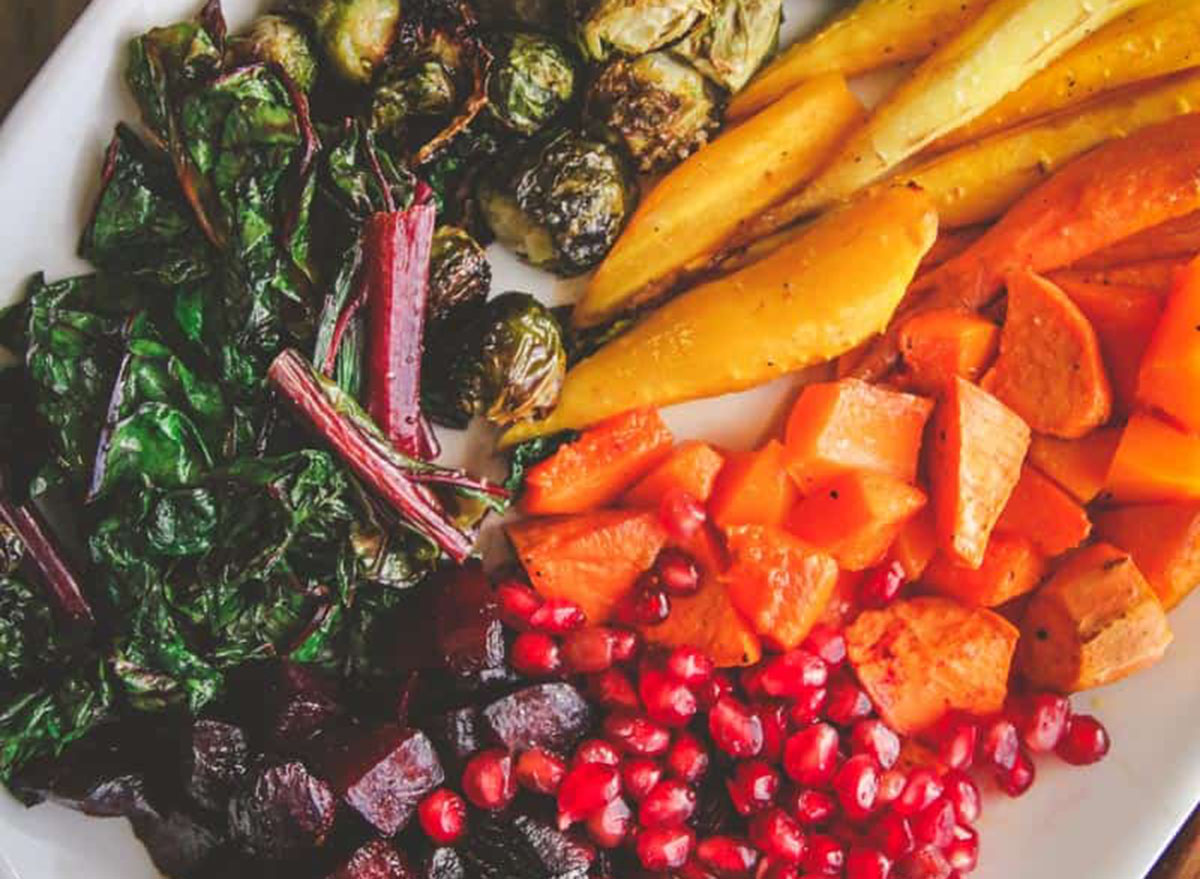 To balance out the fried foods around the table, this simple salad makes the most of fresh winter produce, such as carrots, beets, squash, sweet potato, and Swiss chard. Best of all, you'll be eating the rainbow in a delicious way.
Get the recipe from Sweet Phi.
Paige Bennett
Paige is a Los Angeles-based editor and freelance writer. In addition to writing for Eat This, Not That!, she works as the content editor for Inhabitat.
Read more about Paige