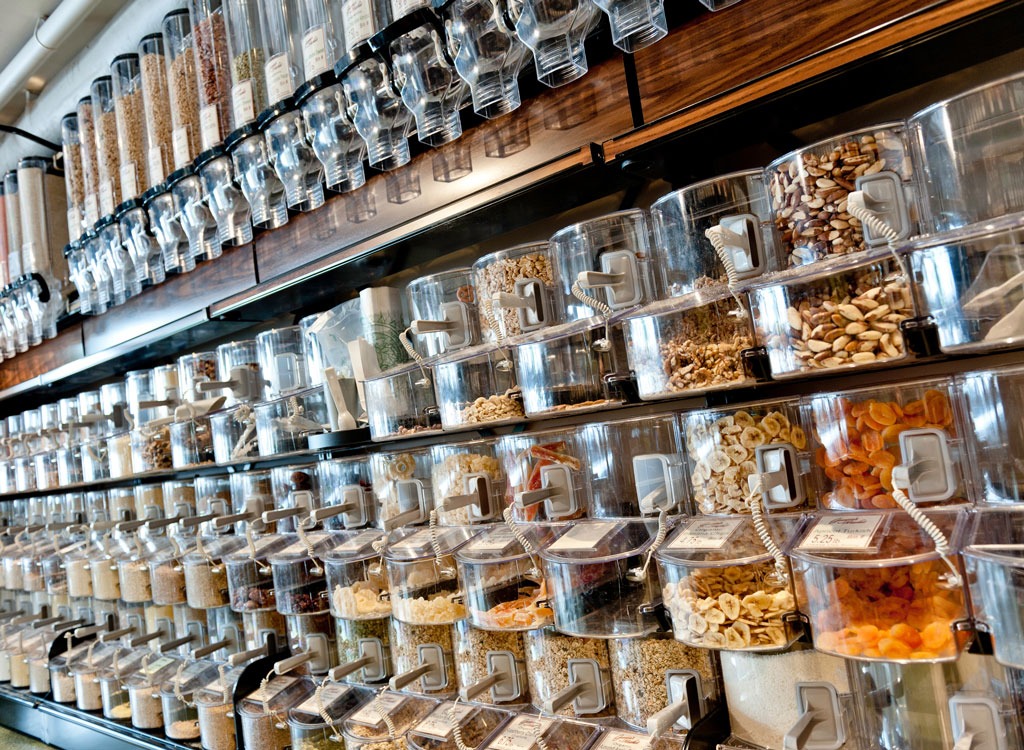 America is all about bulk—especially when it comes to food.
Supersizing is all the rage, as are warehouse clubs like Costco and BJ's. And then there are bulk bins, which are most commonly found in traditional supermarkets. But despite their name, bulk bins (which are filled with everything from nuts and grains to candy and cereal) can actually help you buy and eat less, subsequently saving you money and calories—but only if you know what to scoop and what to leave behind.
To help you stay on track with your budget and weight loss goals, we've scanned the bulk bin aisles at some of the nation's most popular supermarket chains. Read on to discover the best and worst picks for your waistline and wallet.
EAT THIS!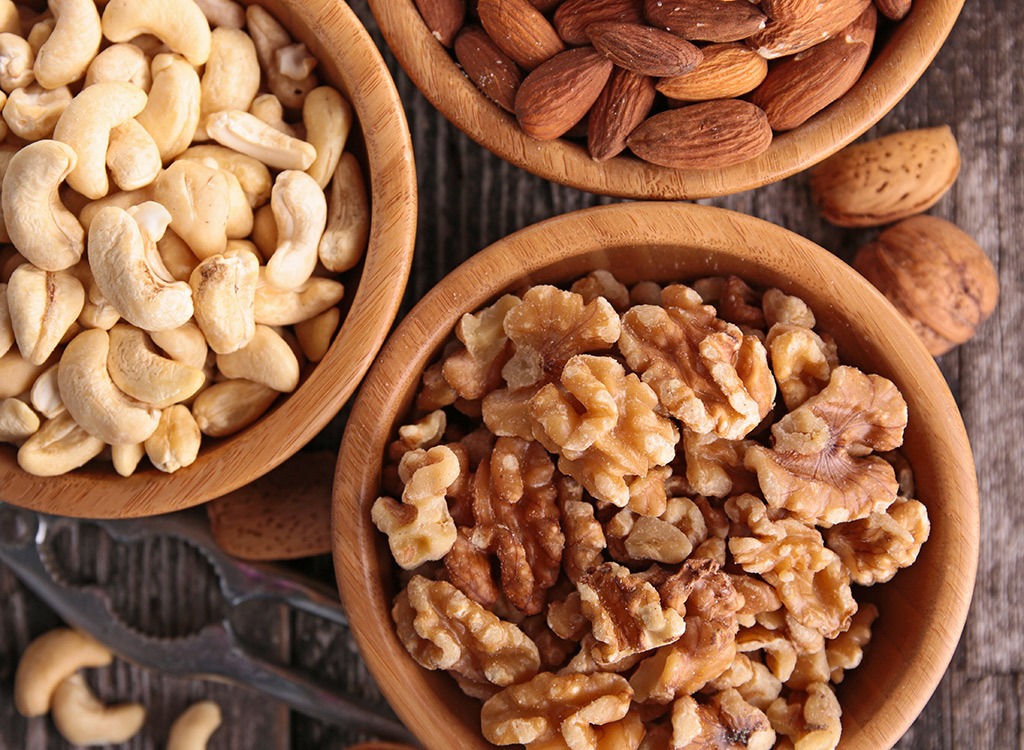 Although costs vary by region and store, generally speaking, buying nuts in bulk in lieu of the packaged equivalents will cost you 40 percent less green! Stick with the raw or roasted varieties of these 6 Best Nuts for Weight Loss to get the most bang for your nutritional buck.
Eat This! Tip
Mix and match different types of nuts to create your own trail mix. Each variety offers up different nutrients for total health, so it's beneficial to put together a self-mixed bag.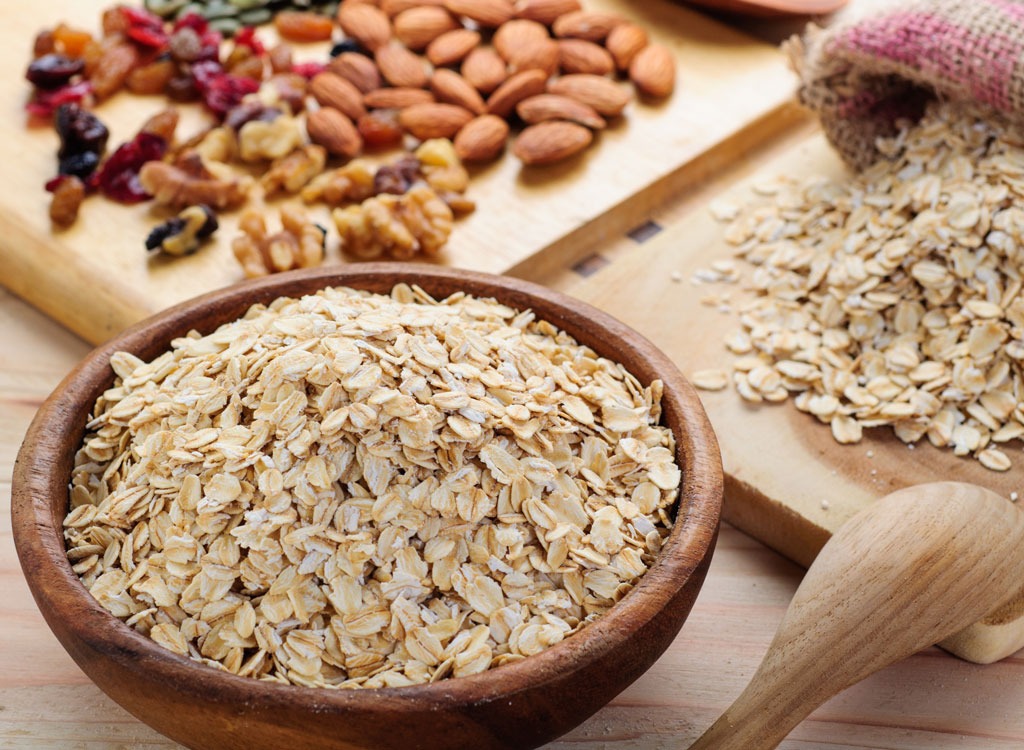 6254a4d1642c605c54bf1cab17d50f1e
Trying overnight oats for the first time or stocking up to make a recipe that calls for the stuff? Head to the bulk bin aisle. Though the savings isn't tremendous, going that route saves you space in your cabinet and allows you to stock up on a far smaller amount, which is ideal if you're only feeding yourself or if oats aren't part of your daily diet.
Obscure spices like saffron, fennel pollen and star anise can be pricey—and they're really only worth buying if you plan to use them regularly. But there's no need to ax exotic herbs and spices from your recipes to save cash. Just head to the bulk aisle and pick up the exact amount you need. You'll likely spend less than a dollar on each spice. Speaking of cheap health foods, next time you go to the store, be sure to pick up some of these 30 Foods That Uncover Your Abs For $1.
If portion control isn't your strong suit, buying candy from the bulk bins is the way to go. Though it may seem counterintuitive, this tactic allows you to get, say, a quarter-cup of jelly beans or seven chocolate covered pretzels—one for each day of the week. Buying just a handful of candy is a great way to indulge your sweet tooth without overeating or falling off track with your weight loss plan. It's a win-win!
And for more indulging treats that won't derail your weight-loss progress, be sure to stock up on these 10 Best Junk Food Choices for Weight Loss.
NOT THAT!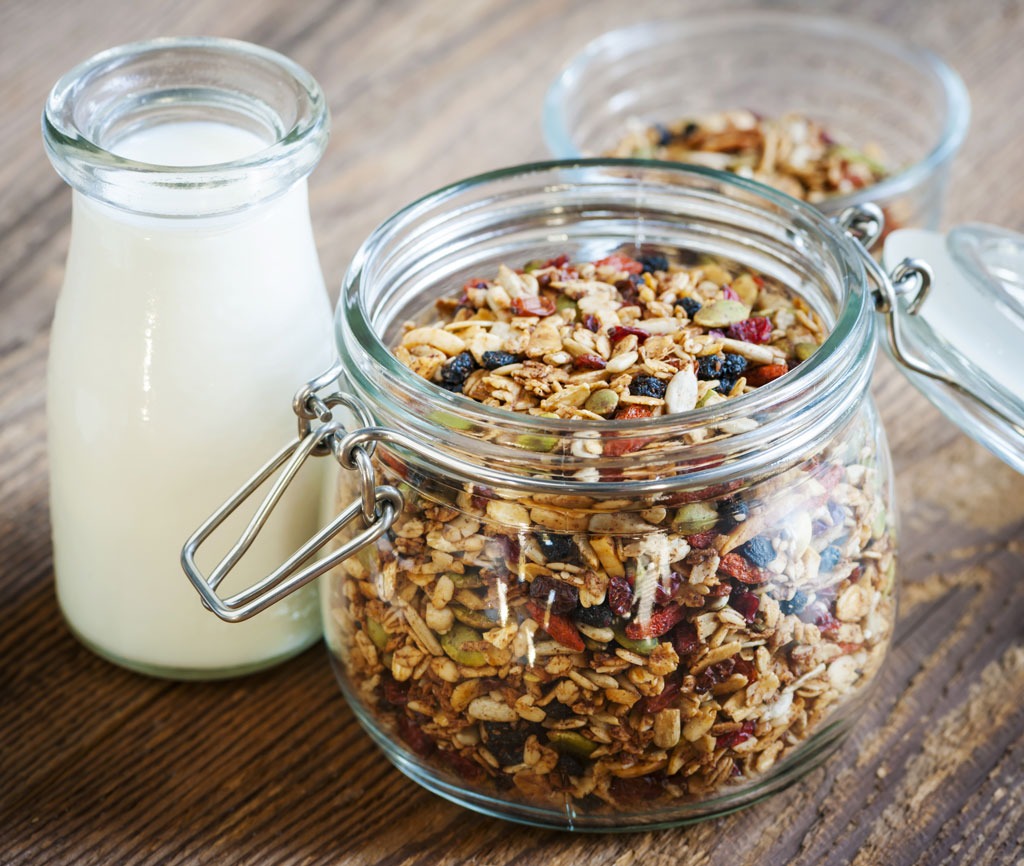 Believe it or not, the average granola carries up to 600 calories, 30 grams of fat and 24 grams of sugar—in just one tiny cup! That's the equivalent of eating not one, but two slices of cheesecake, warns registered dietitian Lisa Moskovitz, R.D. If you're trying to lose weight, keep your hand off the bulk-bin scooper and head to the middle of the store to hunt down one of The World's Healthiest Granolas. They're all far lighter and more nutrient dense than the typical bulk-bin find.
Don't get us wrong, we're big fans of quinoa—and with good reason. It's higher in protein than any other grain, and it packs a hefty dose of heart-healthy, unsaturated fats. It's also a great source of fiber and B vitamins. But buying it from the bulk bin isn't the best bet for your wallet. Ounce for ounce, the stuff from the bin is nearly double the cost of the stuff in a box. Don't think you can eat an entire package of the stuff before it goes bad? Whip up some of these 10 Quinoa Recipes for Weight Loss to use up your supply and watch those pesky pounds fly off your frame.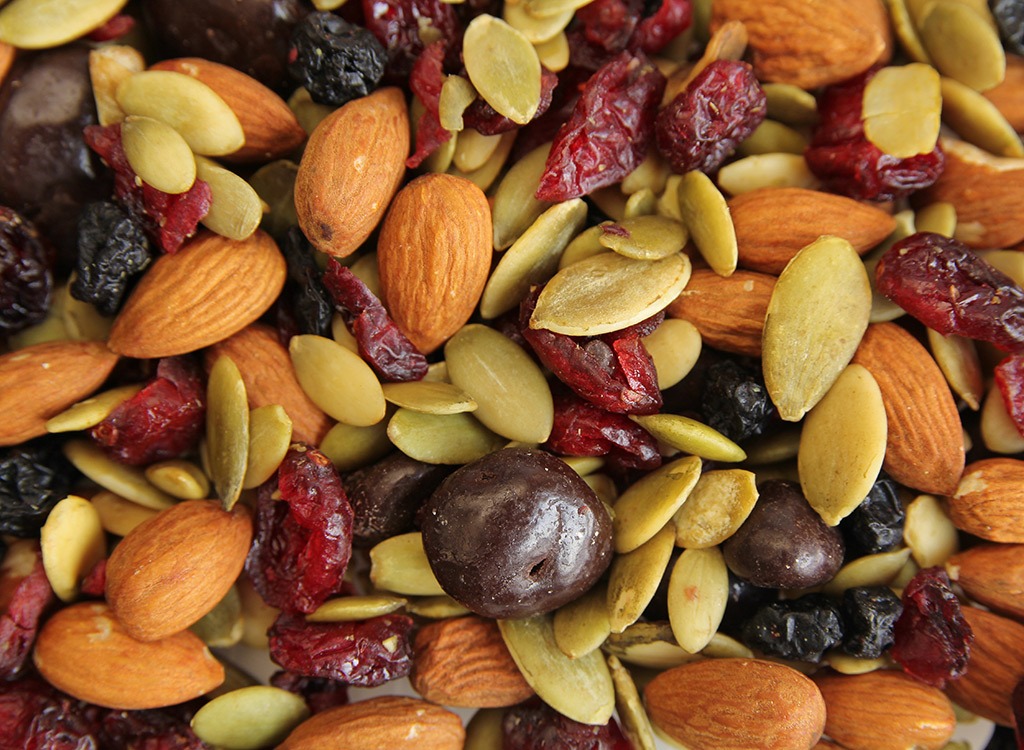 Although raw nuts and seeds are heart-healthy and slimming, fancy trail mixes, filled with chocolate, yogurt clusters and sugar-dusted dried fruit, can have the opposite effect. Many specialty nut blends are laden with additives, excess calories and hydrogenated oils, which are the primary dietary source of artery-clogging trans fats. Stay away at all costs.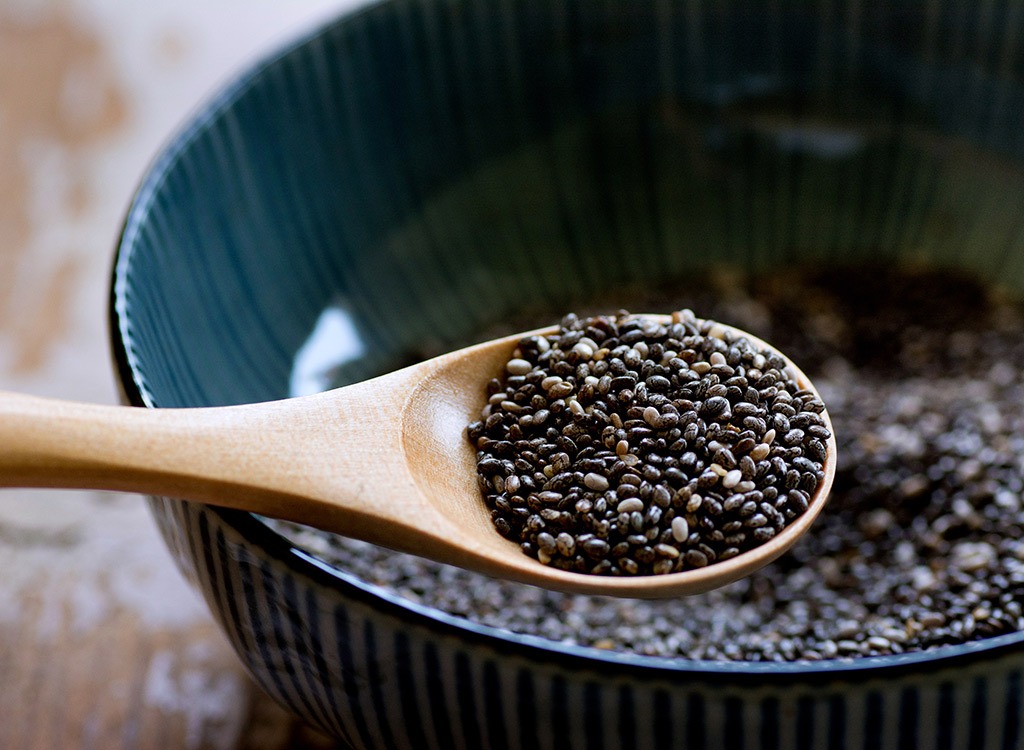 With 129 calories, 11 grams of fiber and 4 grams of protein per ounce, chia seeds stabilize blood sugar and keep your hunger at bay, making them an ideal addition to any weight loss diet plan—just don't buy them in the bulk aisle. While scoopable chia seeds cost about $1.12 per ounce, the bagged variety will run you about 73 cents for the same amount. The winner here is obvious.
Eat This! Tip
Interested in giving chia seeds a try but not sure how to use them? We've got tons of ideas. They make great additions to everything from oatmeal and yogurt to smoothies and protein shakes. In fact, they're one of the 20 Best Weight-Loss Foods for Protein Shakes.