4 Eating Habits of the Oldest People in America
The good news: you don't have to give up dessert.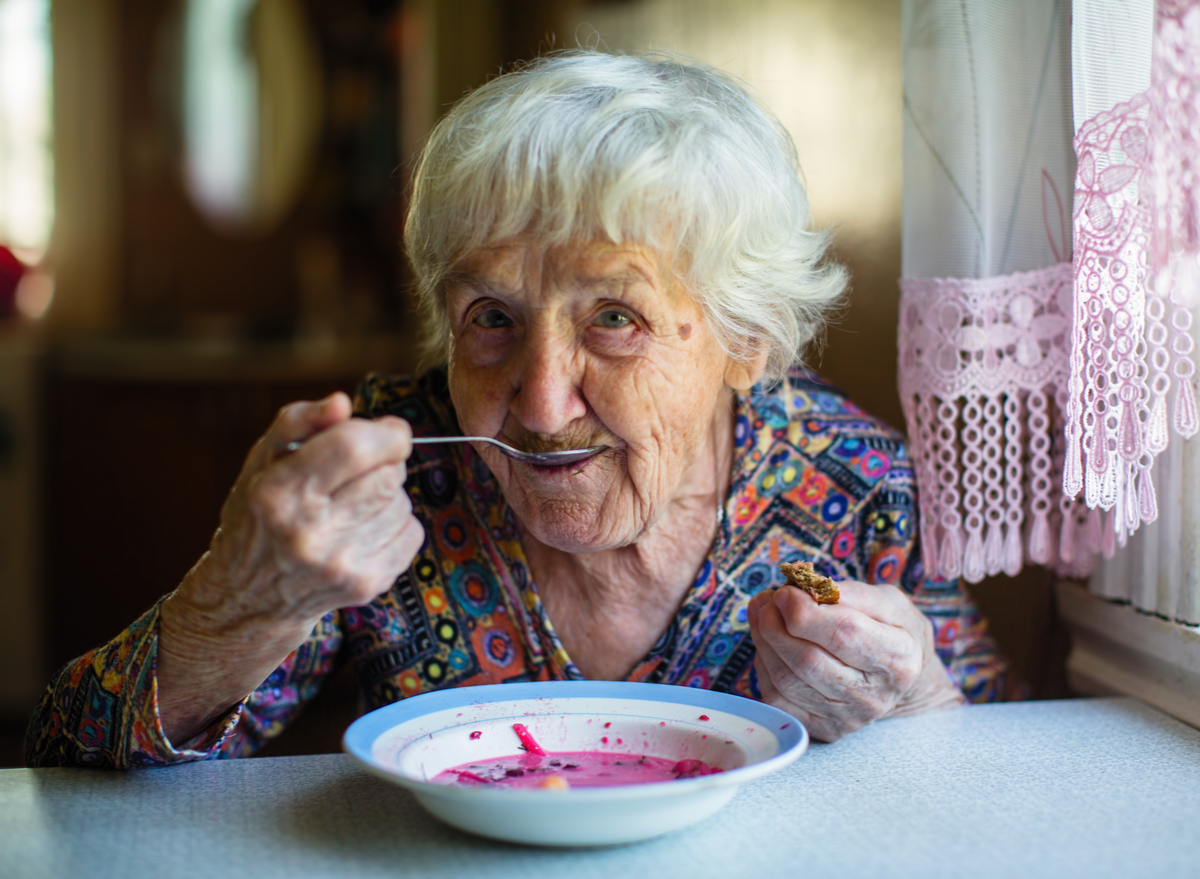 Longevity has been on many people's minds lately, especially with recent news. Kane Tanaka was the oldest person until her recent passing, and now Lucile Randon (Sister André) has taken the new Guinness World Record for the oldest living person. Tanaka was from Japan, and Sister André is from France, which may have many people wondering about the oldest people in other areas of the world.
For example, some of the oldest living people in America are over the age of 110 and have managed to survive two world pandemics and avoid the deadly diseases common to many people in the U.S. What are their secrets? And how have they managed to live such long, healthy lives?
You'll notice with the world's oldest Americans, that when it comes to their favorite healthy eating habits, they have less to do with restriction and eating the "right foods," and more to do with having a positive relationship to the food you eat and who you eat it with!
Continue reading to learn what the four oldest Americans have to say about longevity and food, and for more healthy eating tips, check out 6 Breakfasts Enjoyed by the Longest Living People in the World.
Bessie Hendricks is currently the oldest living person in America (and the eighth oldest person in the world) at 114 years old! She was born in 1907 in Iowa and is known as a supercentenarian, which is someone who has reached 110 years old.
Hendricks has spent her life caring for others and has been involved in her church for over 92 years. When it comes to Hendricks' advice on living a long life, her children say "she'd probably encourage people not to pass up dessert—especially birthday cake."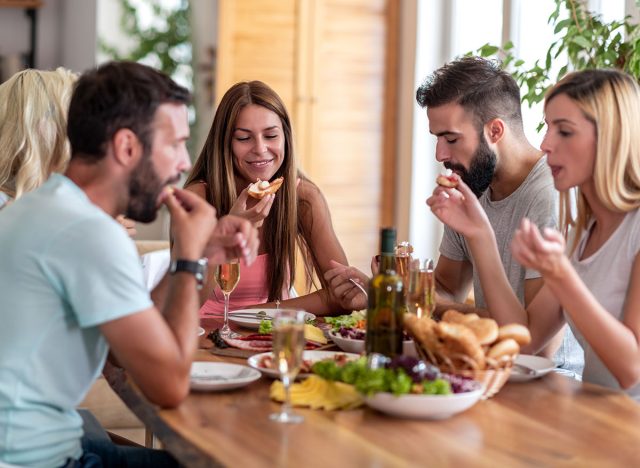 Mila Mangold is younger than Bessie Hendricks by only a mere seven days, earning her the spot of America's second-oldest living person. Born in Nebraska, this supercentenarian worked in public health most of her life. Although she is now wheelchair-bound, Mangold still drove a car up until the age of 95.6254a4d1642c605c54bf1cab17d50f1e
Community seems to still be a crucial part of Mangold's longevity, because according to Berkeleyside, Mangold has a daily routine of walking to get lunch with friends at the Alta Bates Hospital cafeteria.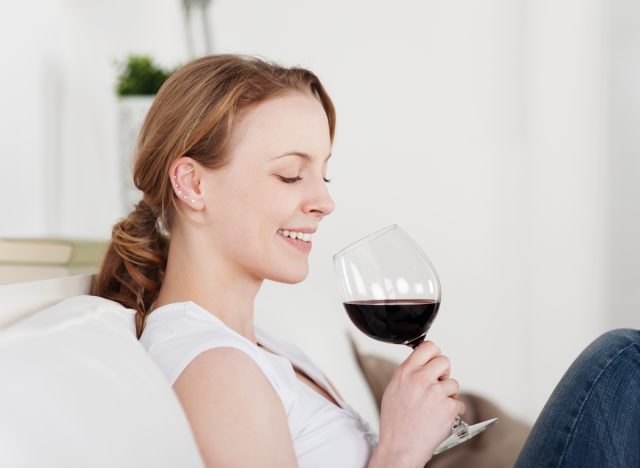 Edie Ceccarelli is a California native and currently the third-oldest living person in America. At 114 years old, Ceccarelli has spent her time enjoying dancing, volunteering, and tending to her garden.
And when it comes to Ceccarelli's secret to living a long life, she says, "have two fingers of wine, and mind your own business."
Erna Zahn is an American supercentenarian born in Wisconsin. She's 114 years old and the fourth-oldest American alive. In her lifetime, Zahn has enjoyed hobbies like swimming, horseback riding, and sewing. When it comes to her eating habits, Zahn is said to be a lover of dark chocolate and bananas.
When Zahn turned 111, she gave some advice on living a longer life. "Eat breakfast, it's what keeps me going," says Zahn, "Say your prayers. Don't skip meals. I can't complain."
Here are 6 Breakfasts Enjoyed By The Longest-Living People in The World.