20 Reusable, Eco-Friendly Products to Buy Once for a More Sustainable Life
Reduce plastic and protect the planet with these reusable, eco-friendly product alternatives.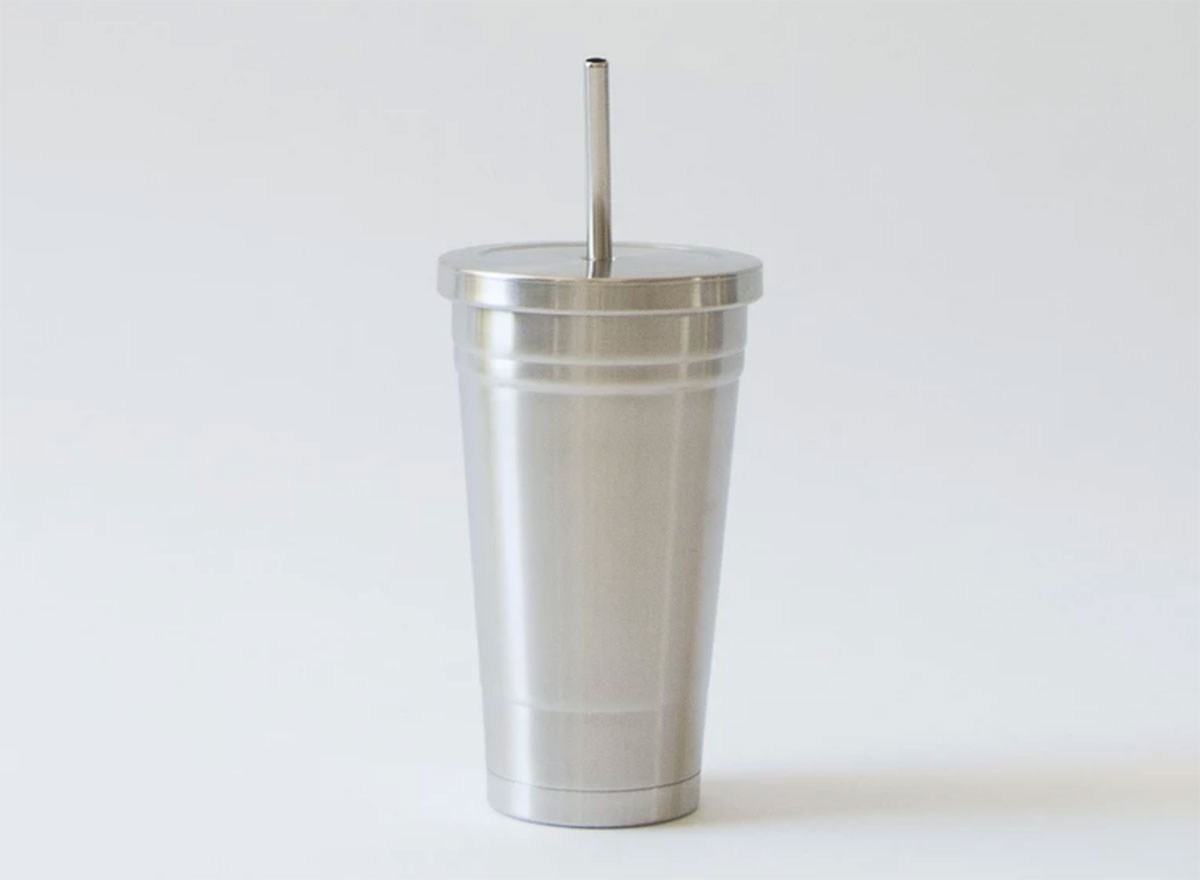 Earlier this year, we shared a few tips on how to reduce plastic when going out to eat and getting coffee during Plastic-Free July. Inspired by the 230 million of you who joined this global movement and said no to single-use plastics, we wanted to follow up with a closer look at the products that people interested in living more sustainably (and environmentally friendly) can buy once and forever—for ourselves and for Mother Nature. From kitchen tools to lunch-packing enhancements, here are 20 reusable, eco-friendly products you can buy to support a life with less waste.
ETNT's editors have scoured the internet to bring you the best products out there, and we're hoping you'll love them as much as we do. Full disclosure: We may earn a commission for anything you purchase through links on this page, but that doesn't mean you'll pay more for them (we'd never do that to you!). Pricing and availability are accurate as of the piece's initial publication date, but it's the internet and we can't guarantee that these sweet deals will last forever, so scoop them up before someone else does!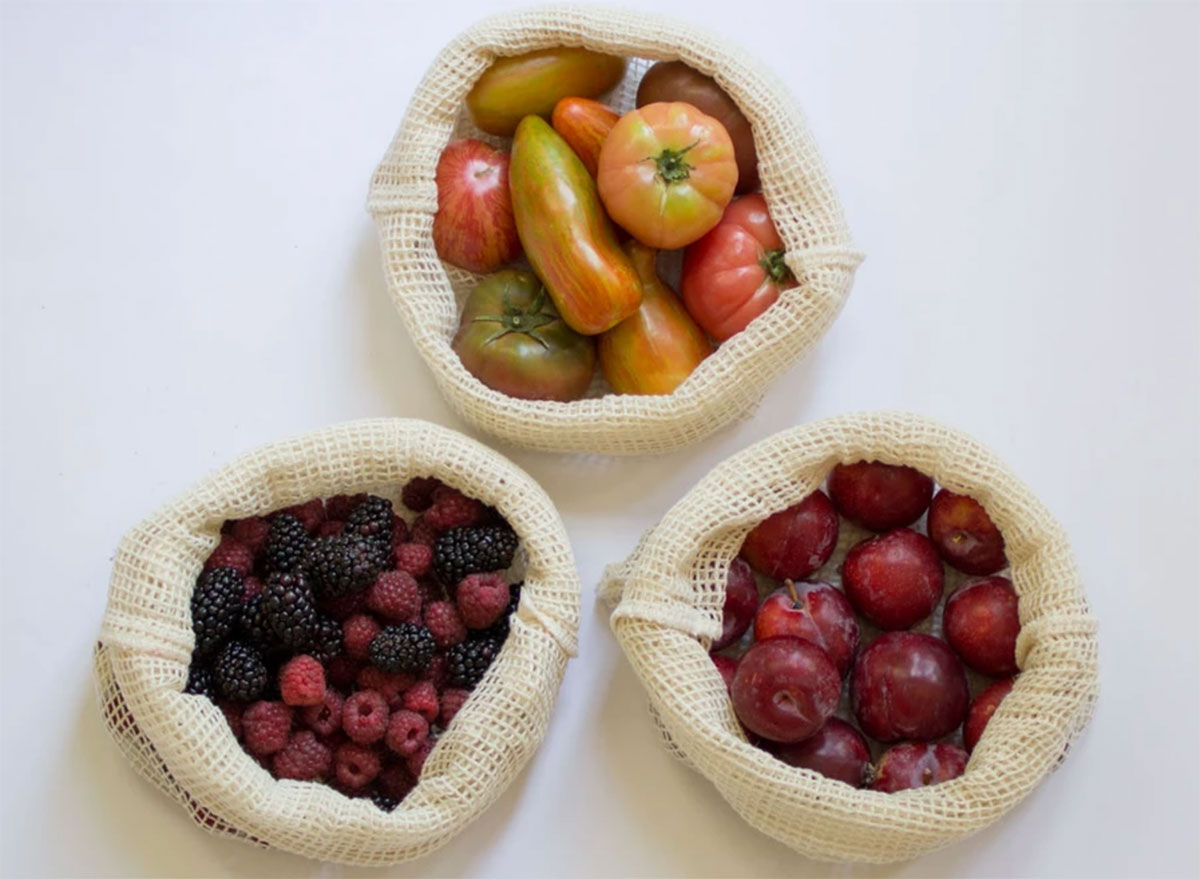 Cloth produce bags are the gateway tool for plastic-free shopping. These cotton mesh bags are a sustainable and reusable alternative to plastic bags and an airy storage option for many of your sturdier fruits like apples and oranges.
No trip to the grocery store would be complete without a bag to carry your haul all the way home. Once stocked up with the daily essentials, load them into this light and versatile alternative to plastic bags. These net-inspired bags can easily hold up to 40 pounds.
Consider replacing non-recyclable polyethylene-coated coffee cups with the classic Keep Cup. This barista-approved reusable comes in standard coffee shop sizes for easy reference, and it'll keep you well-fueled for years to come without ever having to visit the trash bin.
Stainless steel tumbler with straw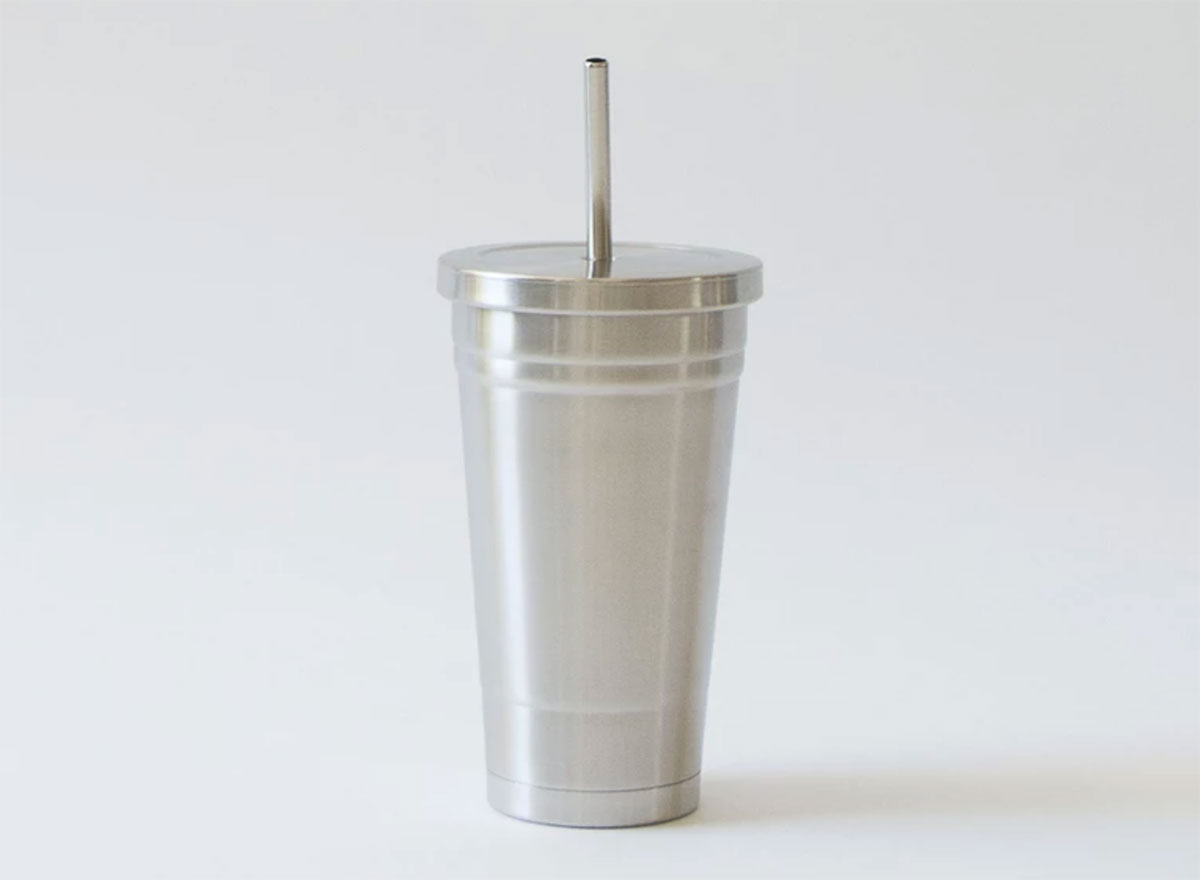 This tumbler was made for late-summer iced coffee runs. Easily one of our favorite low-waste swaps, this one-time investment will bid farewell to the planet-polluting plastic iced cups of yore for good.
Stainless steel water bottle
Nothing says "single-use plastic" more than an unnecessary plastic water bottle. However, in a final attempt to chuck any lingering vending machine habits you might have, opt for a life-long investment in a reusable water bottle in stainless steel or glass (for its endurance and endless recycling opportunities).
Stainless steel drinking jar lid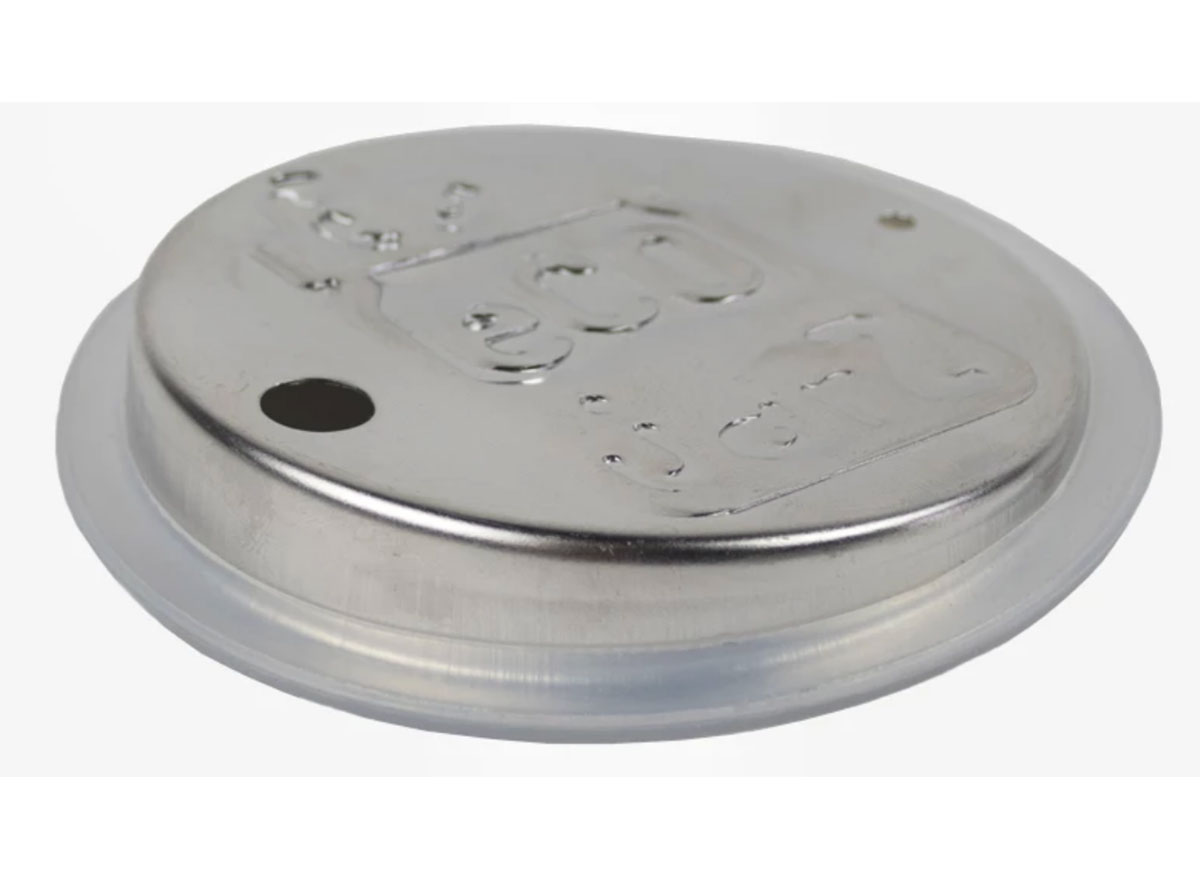 Transitioning to a routine with less waste can be difficult and trying at times. That's why it's even more important to put what we have lying around the house, like mason jars, to good use. This screw-on drinking lid is a quick fix for the days when a drinking bottle simply cannot be found and the jars are plentiful.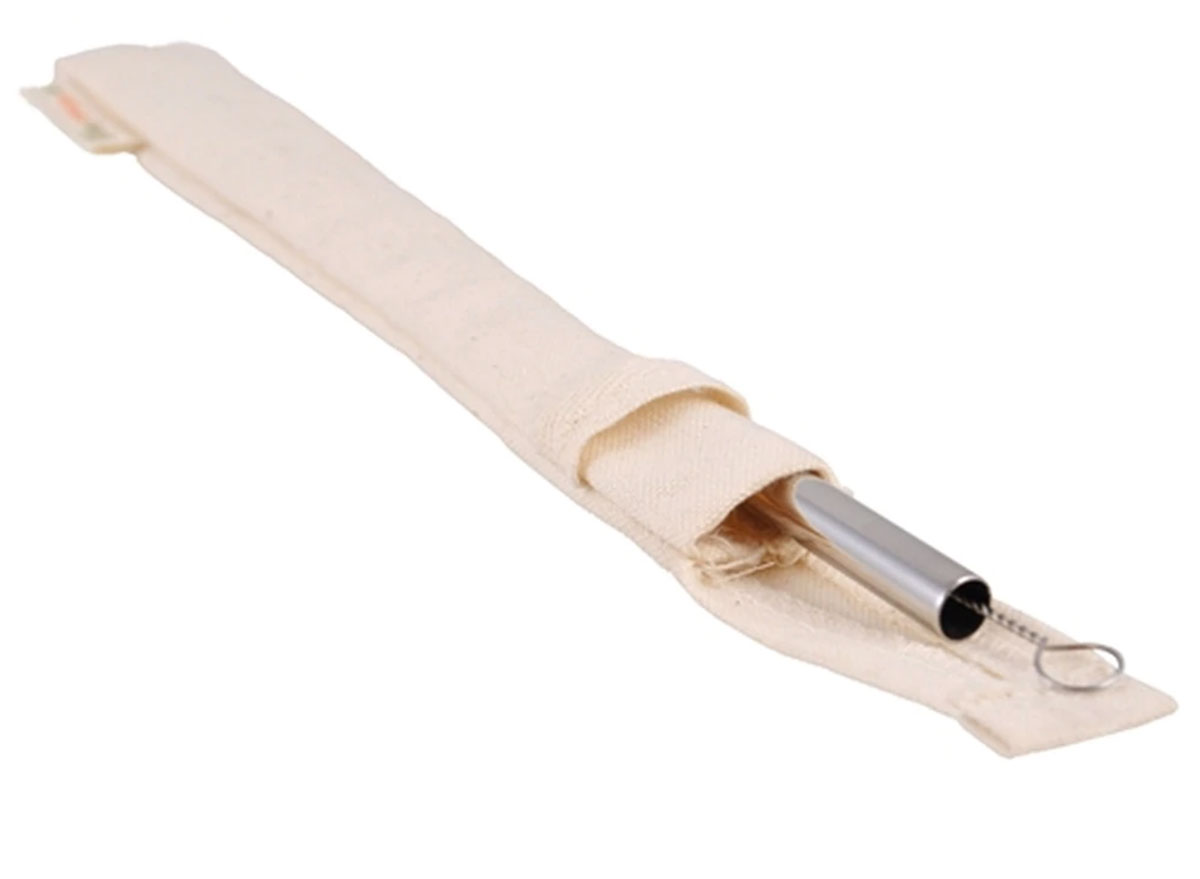 Say no to plastic straws—do we even need to say more? For able-bodied people, this is the first step to cutting unnecessary plastic from their daily habits. After all, it's still possible to drink most beverages without one. But when they're needed, opt for a straw-cleaner-pouch combo for cleaner and safer storage on-the-go.
Say goodbye to paper-bag lunches and plastic-wrapped leftovers. The perfect carrier for lunch or picnics on-the-go, the stainless steel lunchbox makes a great addition to any arsenal of low-waste alternatives with its chic look and practical, stackable tiers.
6254a4d1642c605c54bf1cab17d50f1e
Kickstart your journey to living with less plastic by trading plastic sandwich bags for reusable silicone bags. This non-toxic silicone alternative is easy to wash (it's dishwasher safe) and endlessly reusable. (You can also find non-silicone options in cotton, hemp or linen for a full-force all-natural switch.)
Another way to cut out plastic wrap and bags, beeswax food wrap provides a long-lasting, breathable alternative to storing sandwiches, snacks, vegetables, and so on. Once reaching the end of its life after a year (or longer), the wrappings can be returned to the earth via compost, leaving nothing behind.
Ideal for keeping snacks and lunches fresh and cool on-the-go, the stainless steel ice pack offers a plastic-free alternative to conventional (and often inevitably disposable) plastic packs. This particular one can stay cool for up to six hours. (It's also a cooling fix for sore muscles, bumps, and bruises.)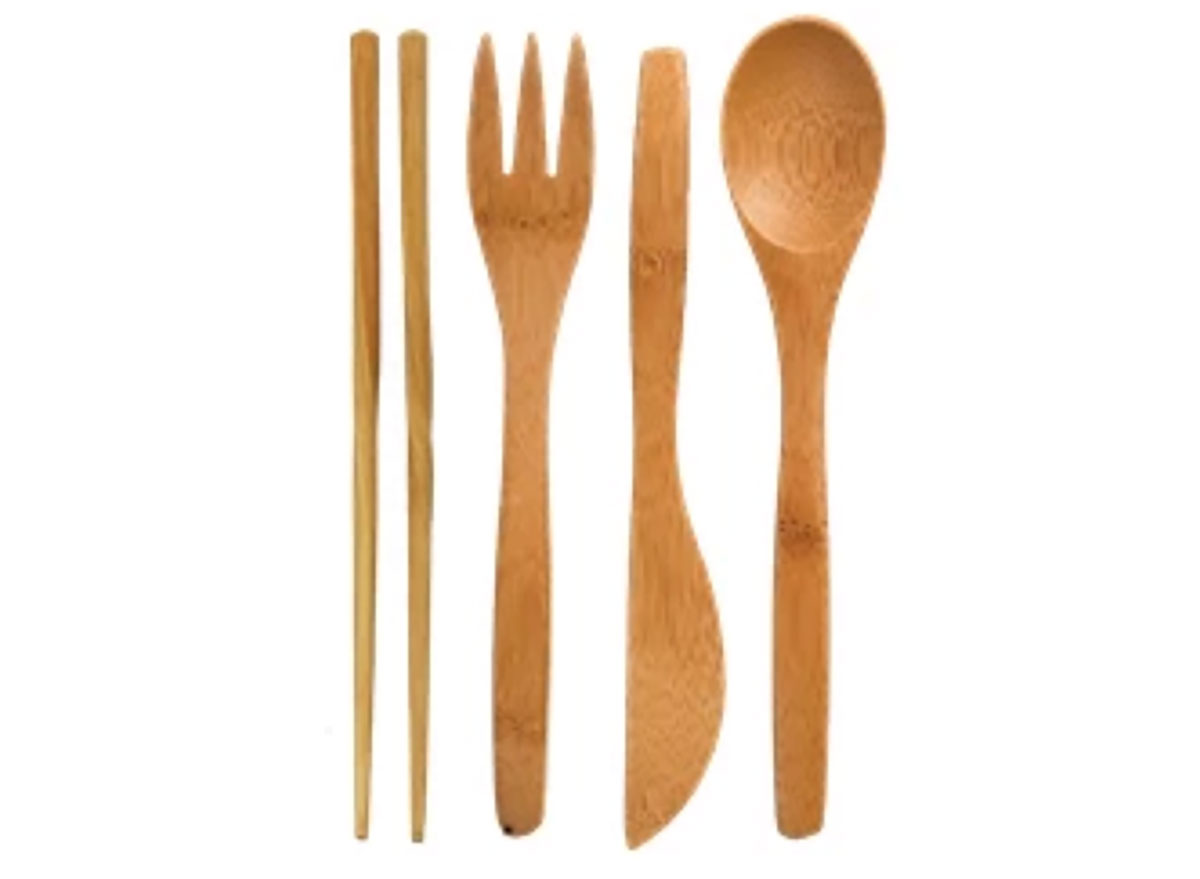 No lunch is complete without a set of utensils. Whether you prefer a fork and a spoon or a pair of chopsticks, bamboo alternatives provide an easy option for traveling from home to the office, or even in the air. Or if you prefer to just bring some from home, that's up to you; either way, they both beat the disposable plastic variety.
Reusable jars with tare weight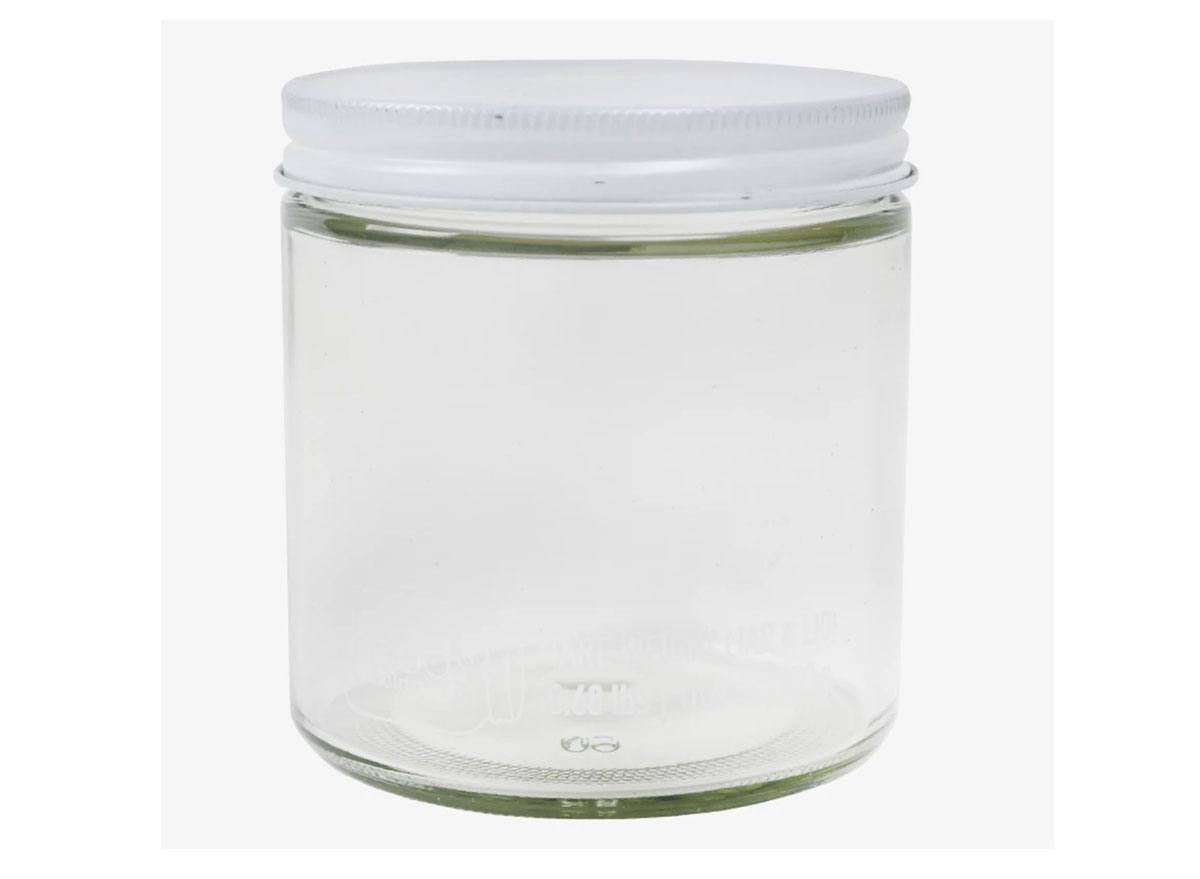 Food containers are an absolute must-have when striving to live a life with less plastic, but chances are you already have a hoard of Tupperware or Pyrex storage wares lying around unused in some kitchen nook. Instead, consider your storage needs and fit the demand; these jars with printed tare weights on them make bulk shopping a breeze, further enabling a shopping spree without the need for plastic bags or boxes (or pre-weighing).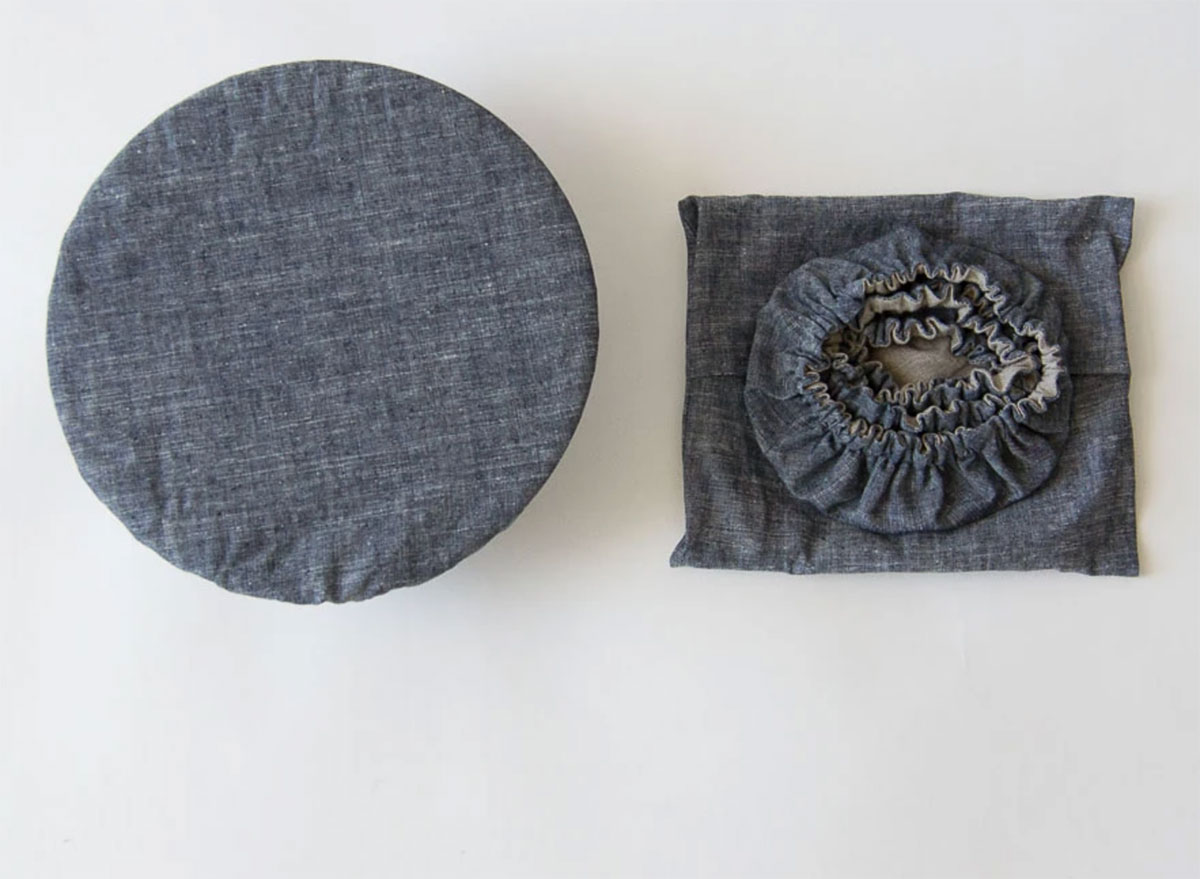 Ditch clingy plastic wrap and aluminum foil for infinitely reusable bowl covers. Made in a variety of materials, including cotton and silicone, these easy slip-ons are quick way to rescue any salad or leftover pudding from going to waste.
Kishu charcoal water filter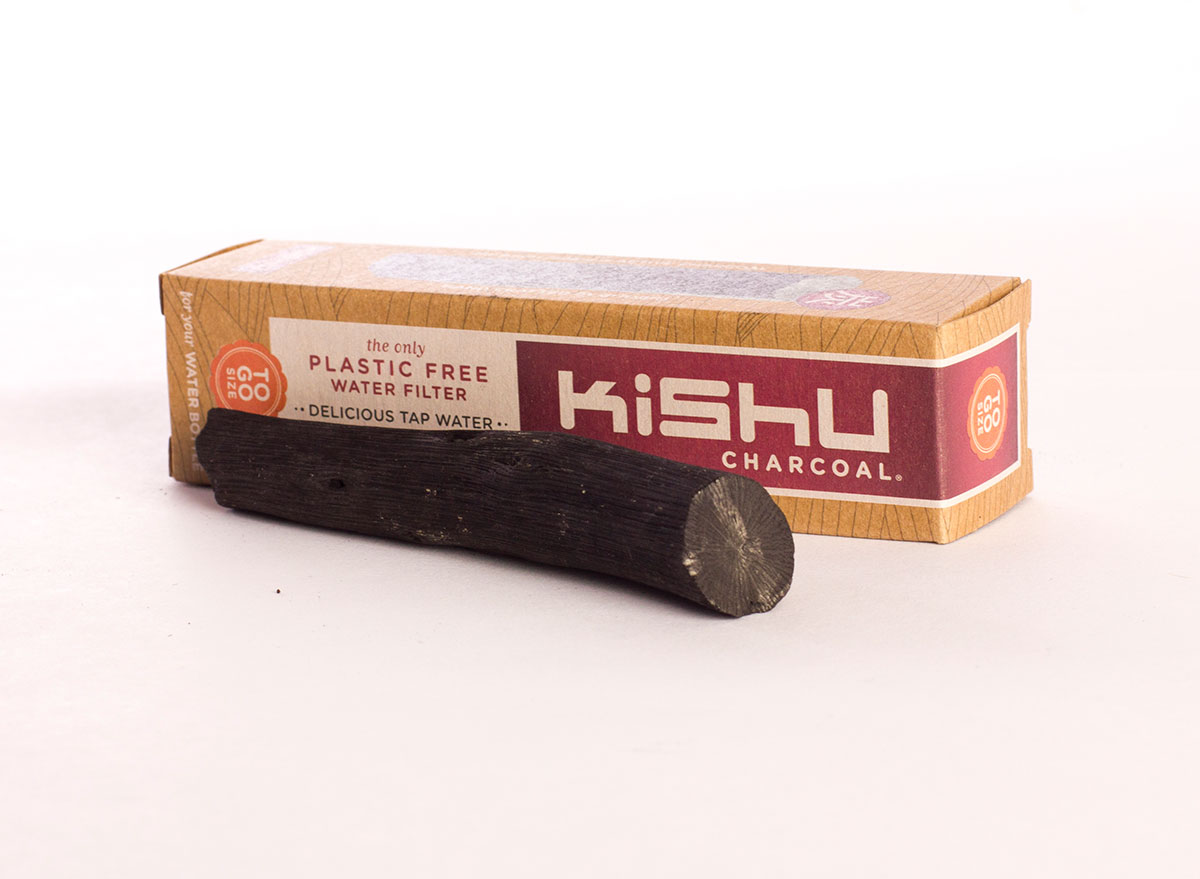 Clean your water with charcoal instead of plastic! If you're fortunate to have access to clean drinking water, simply place a stick of charcoal into any pitcher or water bottle to absorb any additional impurities.
While the Kishu charcoal water filter is an item that does technically require buying more than once, we included it on this list because it can be composted and returned to the earth, exactly like the beeswax food wraps.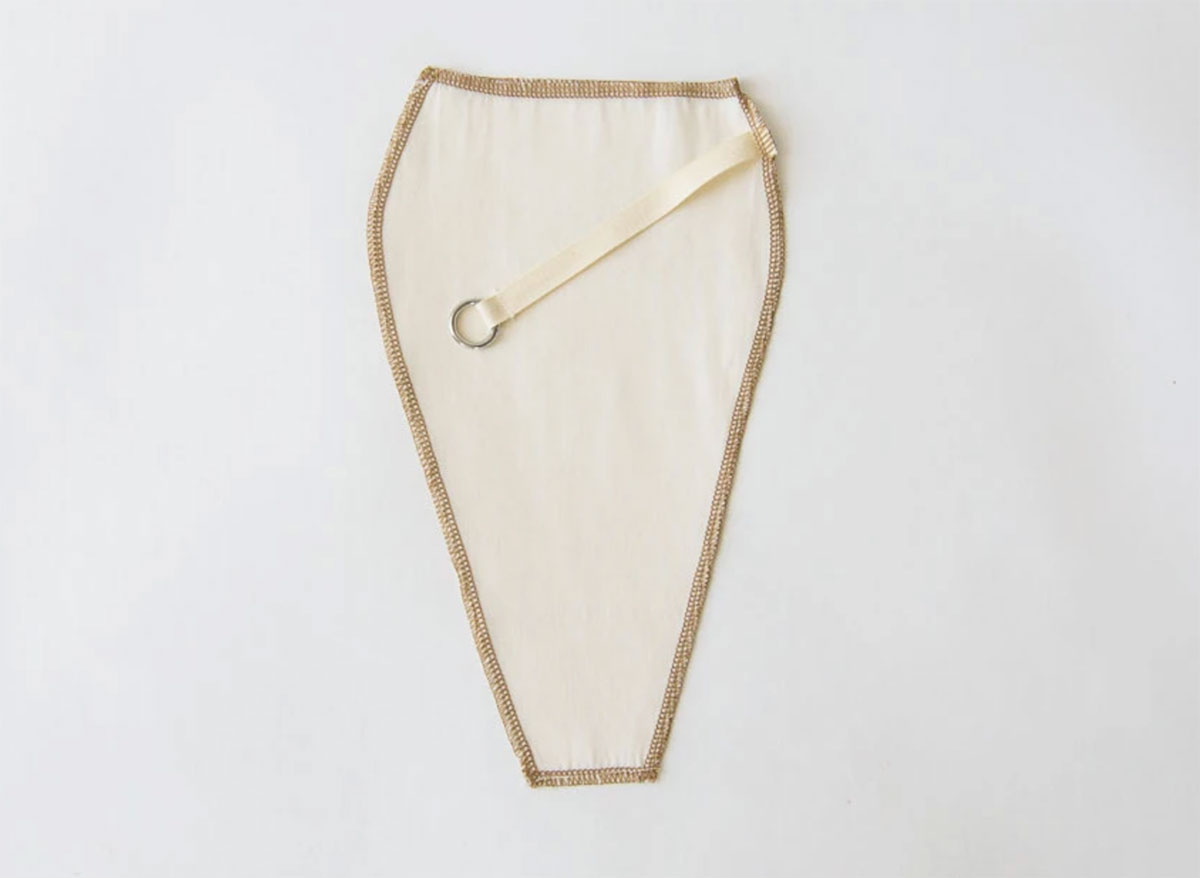 Nut milks are a healthy opportunity to reduce plastic bottles and difficult-to-recycle packaging from our milky musts. Whether you're in the mood for soy or almond (the list goes on), you can dramatically reduce your plastic intake by making a DIY nut milk at home. The versatile nut milk bag is also perfect for at-home cold brewing and yogurt making.
Plastic-free coffee filter pod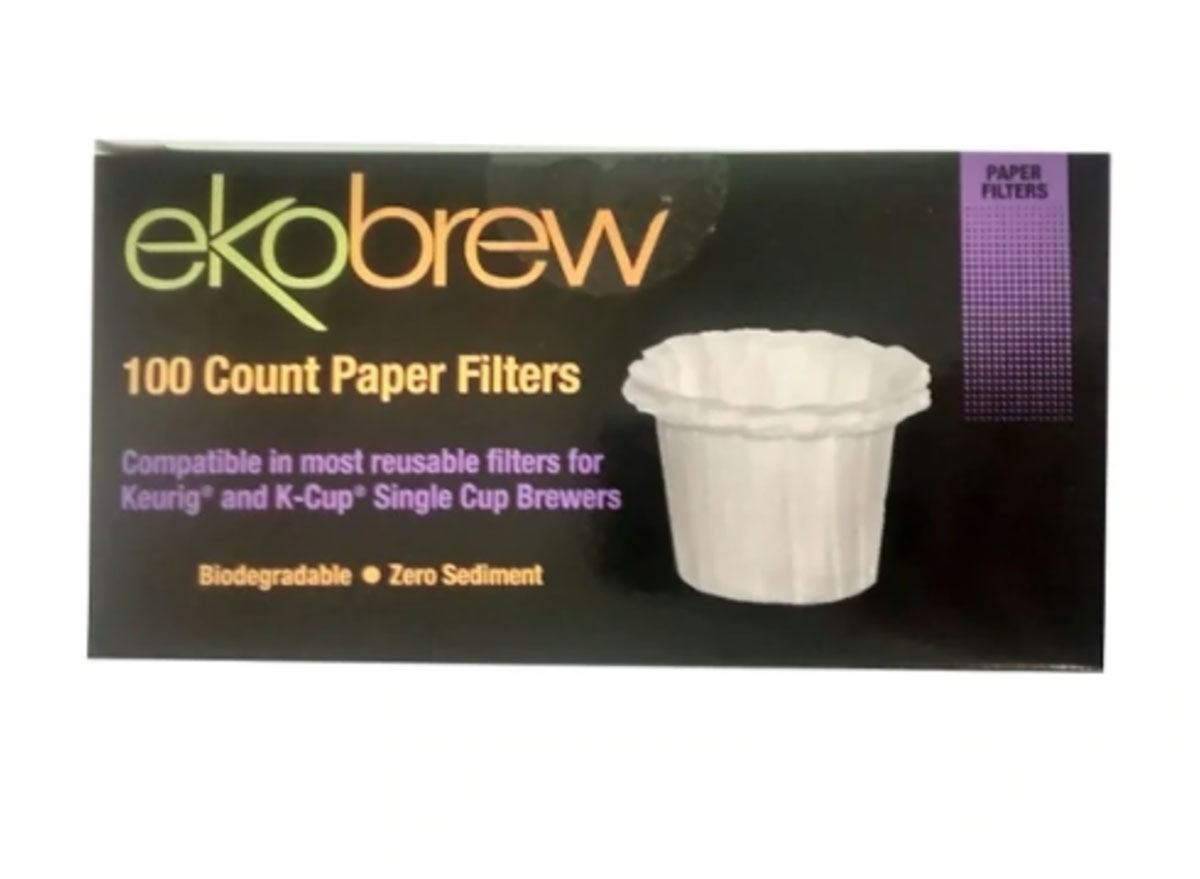 For those of you who enjoy a Keurig coffee machine, this refillable stainless steel alternative could be a lifesaver. (Or at least a planet saver.) The conventional disposable pods have been a huge source of plastic waste for years, while this convenient substitute allows you to reduce your plastic footprint while customizing every morning's brew with your favorite coffee. (Reusable coffee filters are also available for conventional coffee machines and V60.)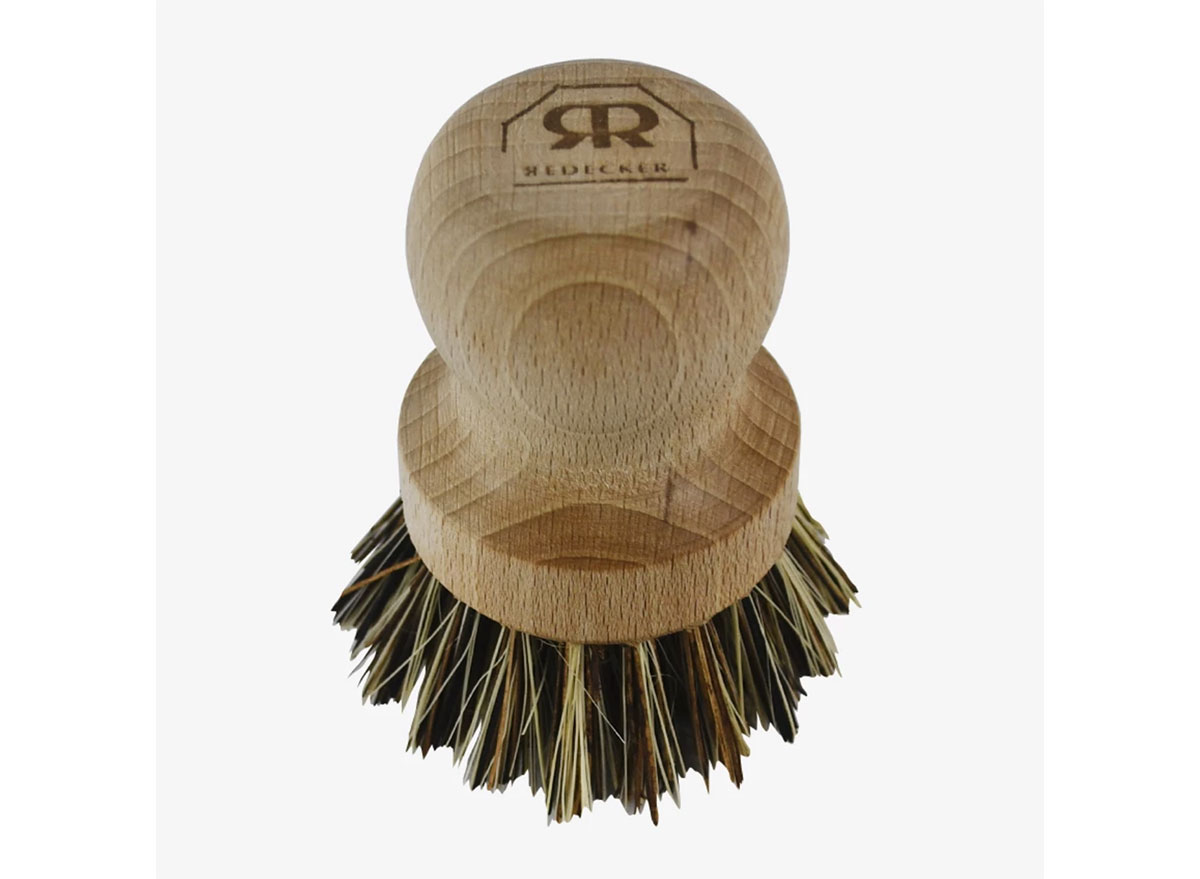 The kitchen is filled will opportunities to live with less plastic, especially the sink area. From sponges to brushes, cleaning up has become plagued with plastic wands and nylon bristles. While we're looking at ways to reduce waste from other aspects of our lives, let's approach dishwashing with the same courtesy. A natural pot brush would do the job well, along with natural soaps and reusable cloth towels.
A stylish throwback to the days before mass plastics, the stainless steel ice tray supports a plastic-free lifestyle in one of the most overlooked spaces: the freezer. If you already have a plastic or silicone ice tray, there's no need to buy another. But this is a great find for anyone looking to invest in a sustainable alternative to plastic ice trays.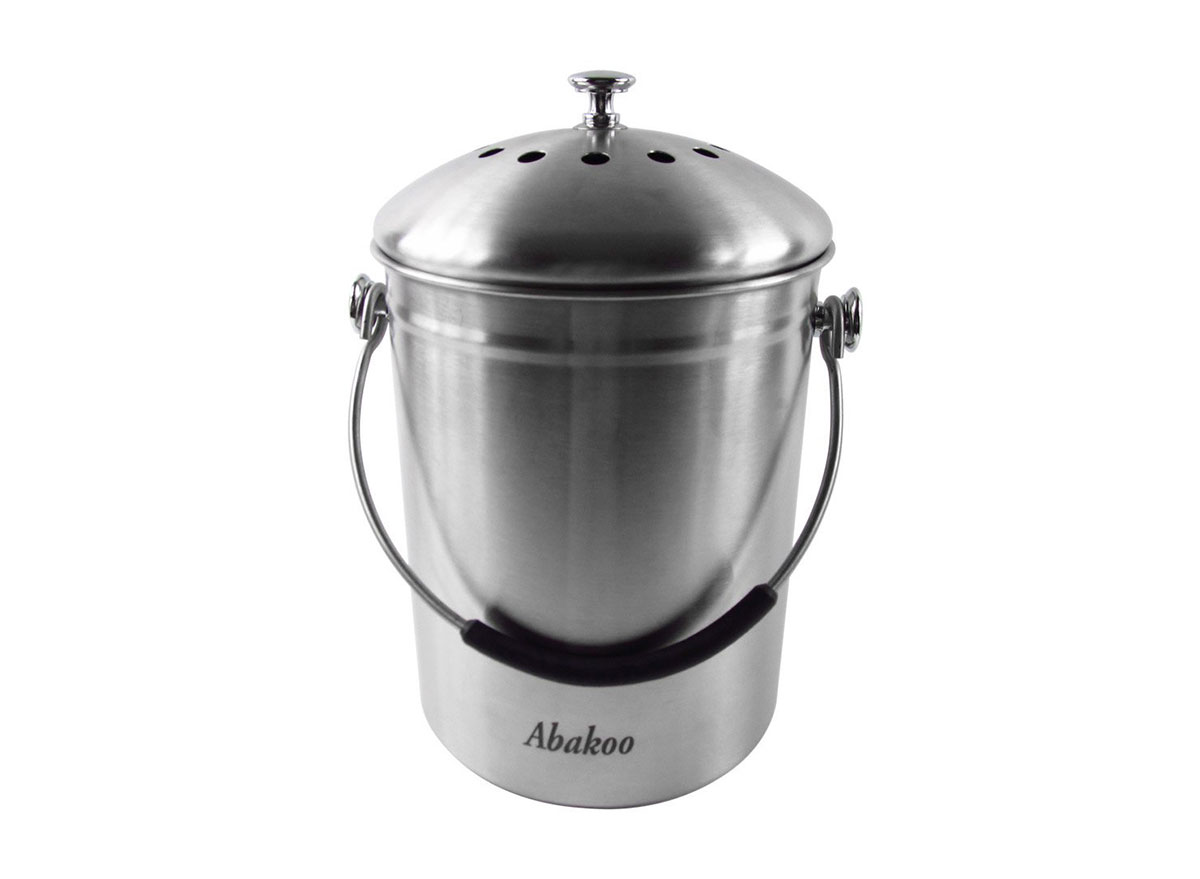 In addition to saying no to the plastic straw and stocking up on reusable products, it's important we look at how much food waste is leaving our kitchens at the end of our every meal. With an indoor compost bin, you can conveniently store fruit and vegetable scraps, as well as eggshells and paper goods, until your next trip to the farmer's market, local composting bin, or neighborhood garden.
Now that you know what products can help you live sustainably—and what you can do with the products already in your kitchen—you're well on your way to living a more sustainable life.