15 Meal Prep Containers You Can Buy for Under $25
It sometimes pays to think inside the box.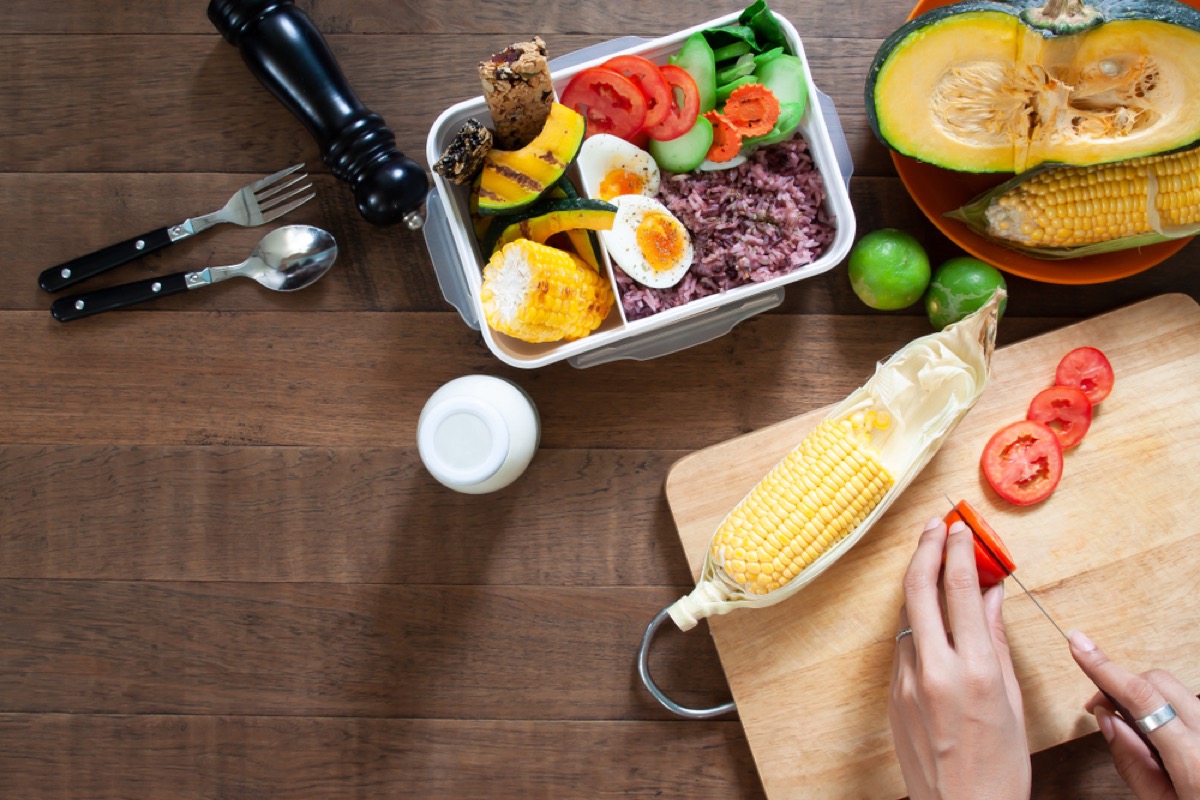 Prepping delicious and nutritious meals on a lazy Sunday before the week begins is a great way to ensure that you have filling and satisfying sustenance on hand all week long. Whether you're whipping up a bunch of meals to keep your workplace lunches interesting and healthy, or just trying to feed your hungry family without having to stress over a stove every night, doing meal prep is a beneficial time-saver that everyone should get into.
But creating amazing dishes in one big batch means you need a place to store all of that food to keep it fresh and tasty all week long. To keep those meals Marie Kondo-tidy, we've rounded up the best 15 cheap meal prep containers you can buy for under $25. It's time to get in the kitchen and get prepping.
This handy bento box set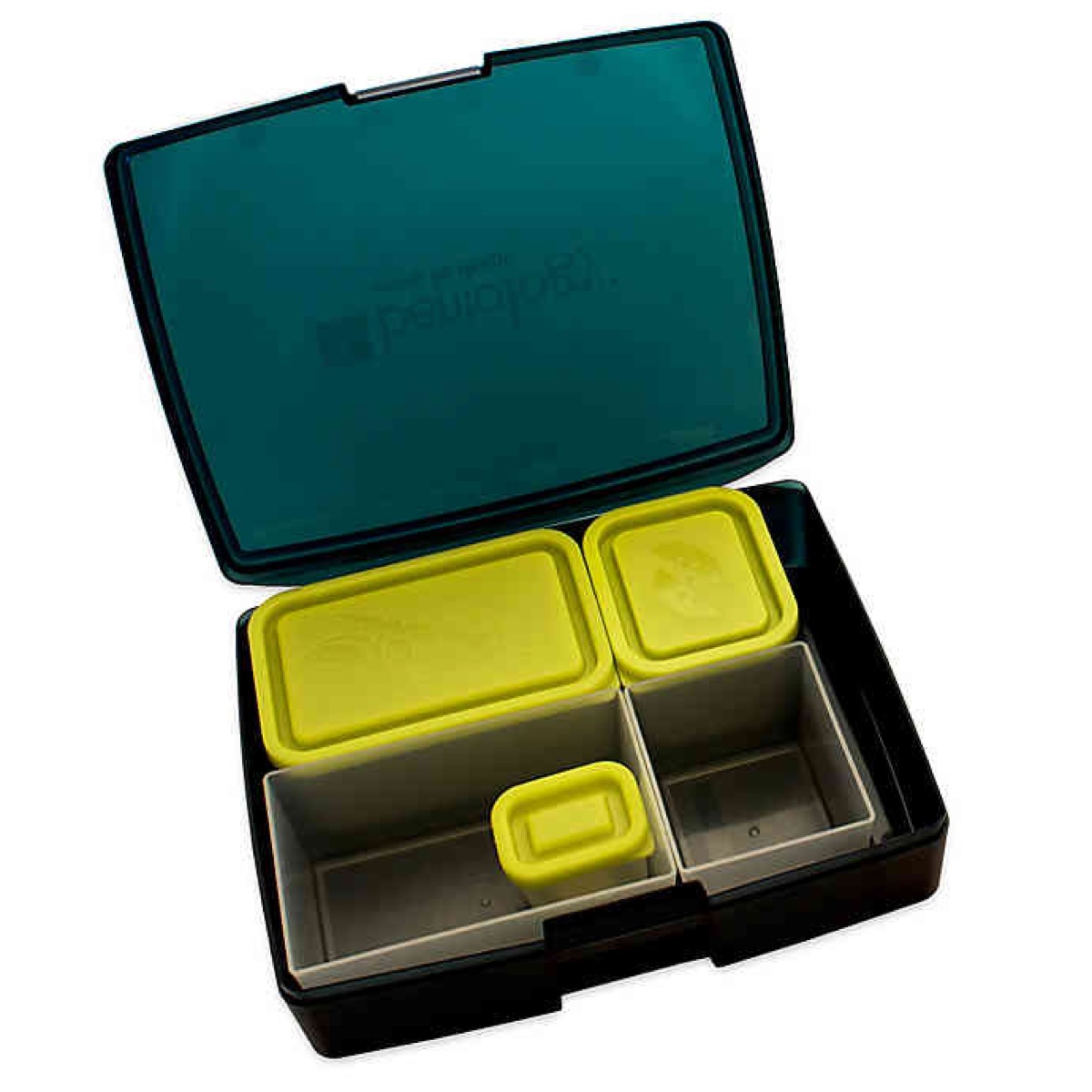 Bring all of your healthy meals with you on the go with this neat kit from Bentology. The microwave– and dishwasher-safe set has three leak-proof containers and three open containers for storing dry goods, plus it comes in fun colors for the kid in you.
This flip-top storage set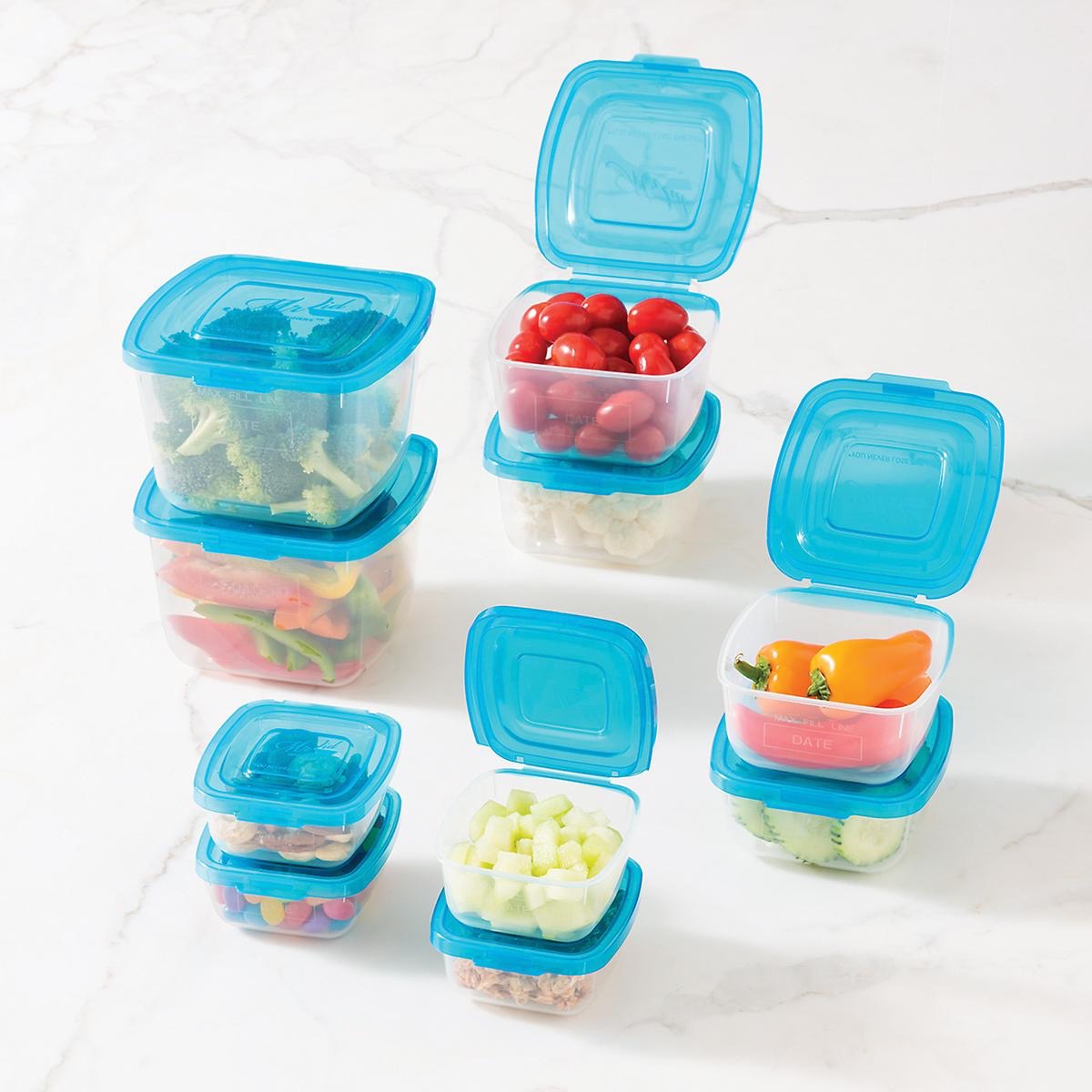 SHOP NOW ON THE CONTAINER STORE
Air-tight and made with an integrated hinged lid, this set of 10 containers is an excellent option for keeping your food safe and secure—the attached lids mean no more hunting for the right topper in a drawer piled high with plastic. They also come in a variety of sizes—two each in 32 oz, 16 oz, and 8 oz, with four small 4 oz containers perfect for snacks.
This squashable silicone set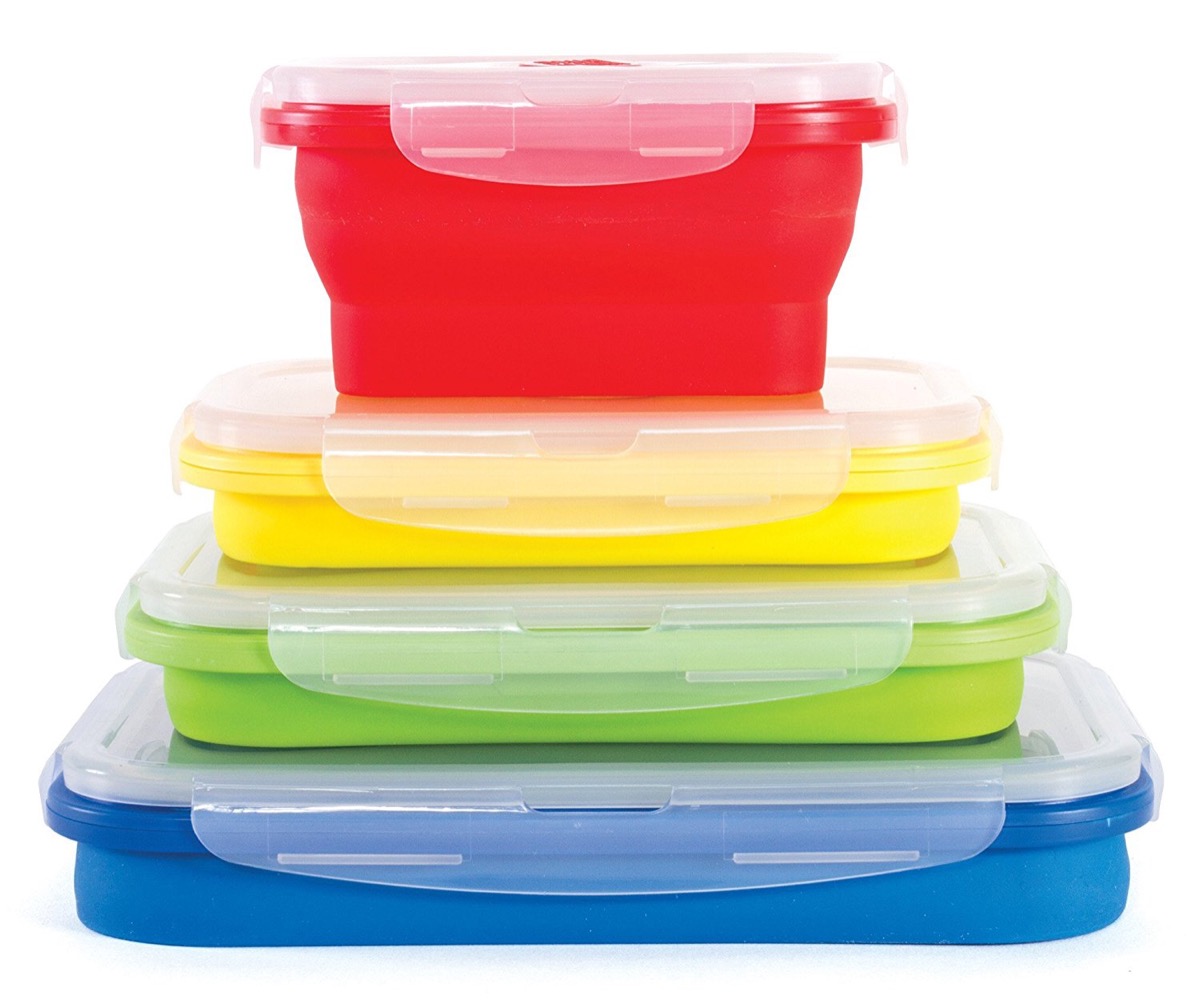 Most of us don't have a lot of room to hoard a bunch of food storage containers, so if you're tight on square footage in your kitchen, a few collapsible containers like these Thin Bins will fit your needs without crowding your space. Made from microwave-, dishwasher-, and freezer-safe silicone, this set of four containers also comes with air-tight lids and squashes down to 1/3 of its full size.
This inexpensive, lockable set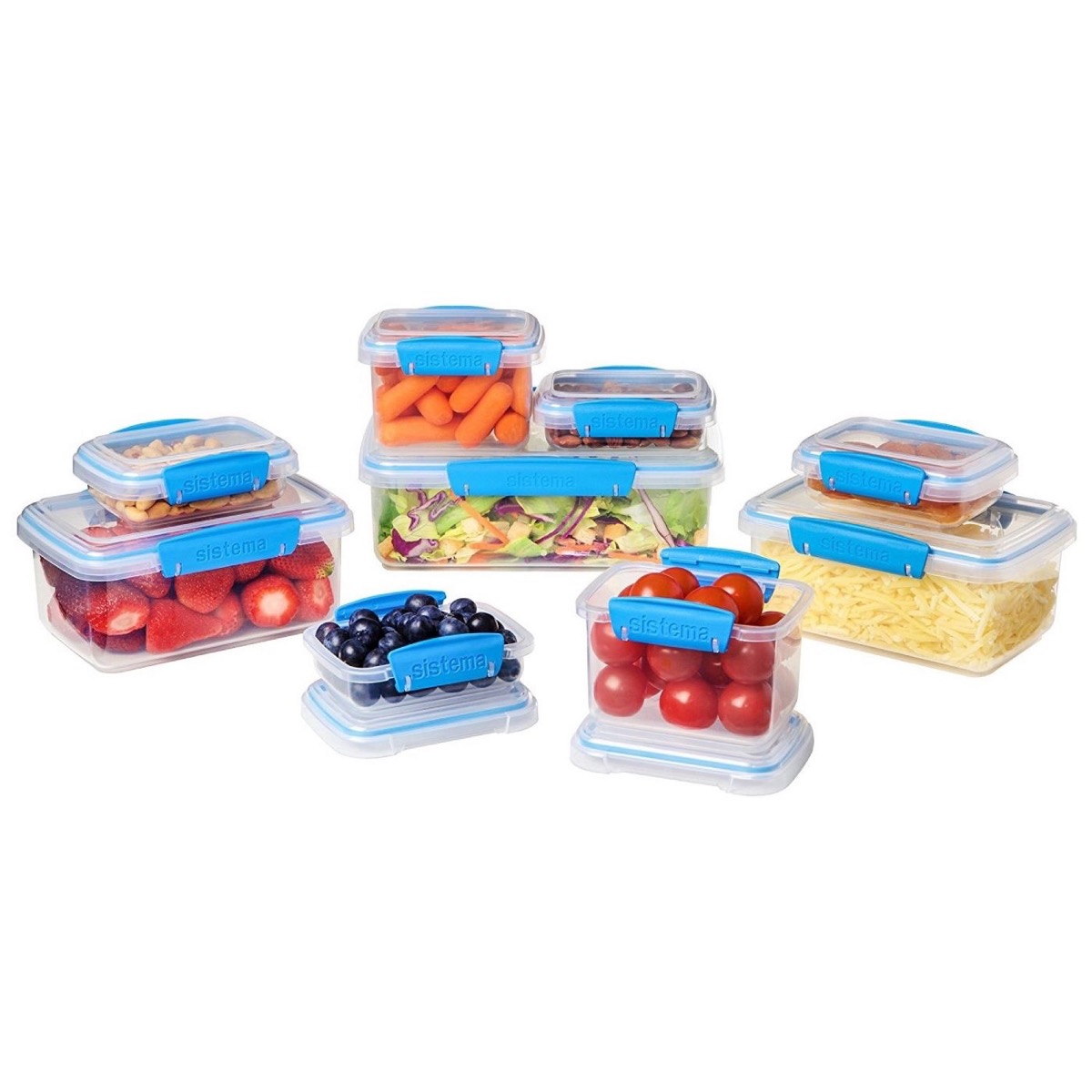 You'll have more than enough containers to keep you eating well all week with this set of 9 containers from Sistema. Not only do they come with lockable, sealing lids so spills will be kept to a minimum, but these plastic food bins are stackable for neat and tidy refrigerator organization.
This colorful, stackable container set
SHOP NOW ON THE CONTAINER STORE
Vibrant jewel tones will make this handy 10-container set stand out next time you sit down for a nutritious work lunch. The large variety of sizes makes these Tellfresh containers super useful for all sorts of healthy goodies, from nuts to salads to chicken sandwiches. Special, sold-separately tabs can also be affixed to the sides for easy, in-fridge ID of the contents.
This convenient lunchtime kit
This Rubbermaid all-in-one set of containers is a complete kit that's excellent for meal preppers that need an everyday solution for toting top-quality portions to work. All of the pieces—two .5 cup, one 1.2 cup, one 2.6 cup, and a blue ice freezer pack—can snap together for easy transport and will help keep food cool in your bag.
This easy-to-label set
Not just another set of plastic containers with snap-tight lids, these Snapware bins have a neat lid surface that allows you to write (and erase!) whatever you'd like, from the contents to nutrition numbers to special notes to your loved ones. Also, the built-in seal in the lid means freshness for days and no dripping or leaking during your commute.
This glass storage set
Glass is preferred by many people for storing food because it lasts longer and doesn't impart any chemical flavors to your food. This unique five-piece set from Mcicro also has dividers shaped into the glass so you can keep your meals separate and safe, plus they are made from borosilicate glass, which can stand up to 500 degrees in the oven.
This simple, inexpensive set
6254a4d1642c605c54bf1cab17d50f1e
Best for meal preppers on a budget that love to load up a bunch of food in the fridge, this simple but sturdy 15-piece set also includes lids that make stacking easy. At under $10, you can prepare over two weeks' worth of food and store it all in one shot, so there's no need to fumble with filling up pricey containers each day—just grab and go!
This segmented, plastic storage set
Simple storage containers can save time and decision-making when prepping and packing your meals, but most of them are just one big space, so you run the risk of your food mixing in transit. An inexpensive divided set like this 21-pack of bento-style containers from Freshwave makes storing complete meals (with no mixing!) for a month's worth of lunches a snap.
This segmented plastic storage set
Picking up some meal prep containers that offer divided sections is key for keeping your snacks safely separated. This high-quality container from Lock & Lock has four-sided, lockable lids with a hollow-core silicone seal for unbeatable freshness. The sections aren't totally sealed though, so it's best for dry goods like cereal or nuts.
This multi-lid storage set
This two-section container is perfect for transporting meals that need some separation. Plop some yogurt in the Mepal Lunch Pot, and you can also utilize the small lid storage space for crunchy toppings like granola and nuts, or even some delicate fruit, like berries.
This insulated vacuum-sealed container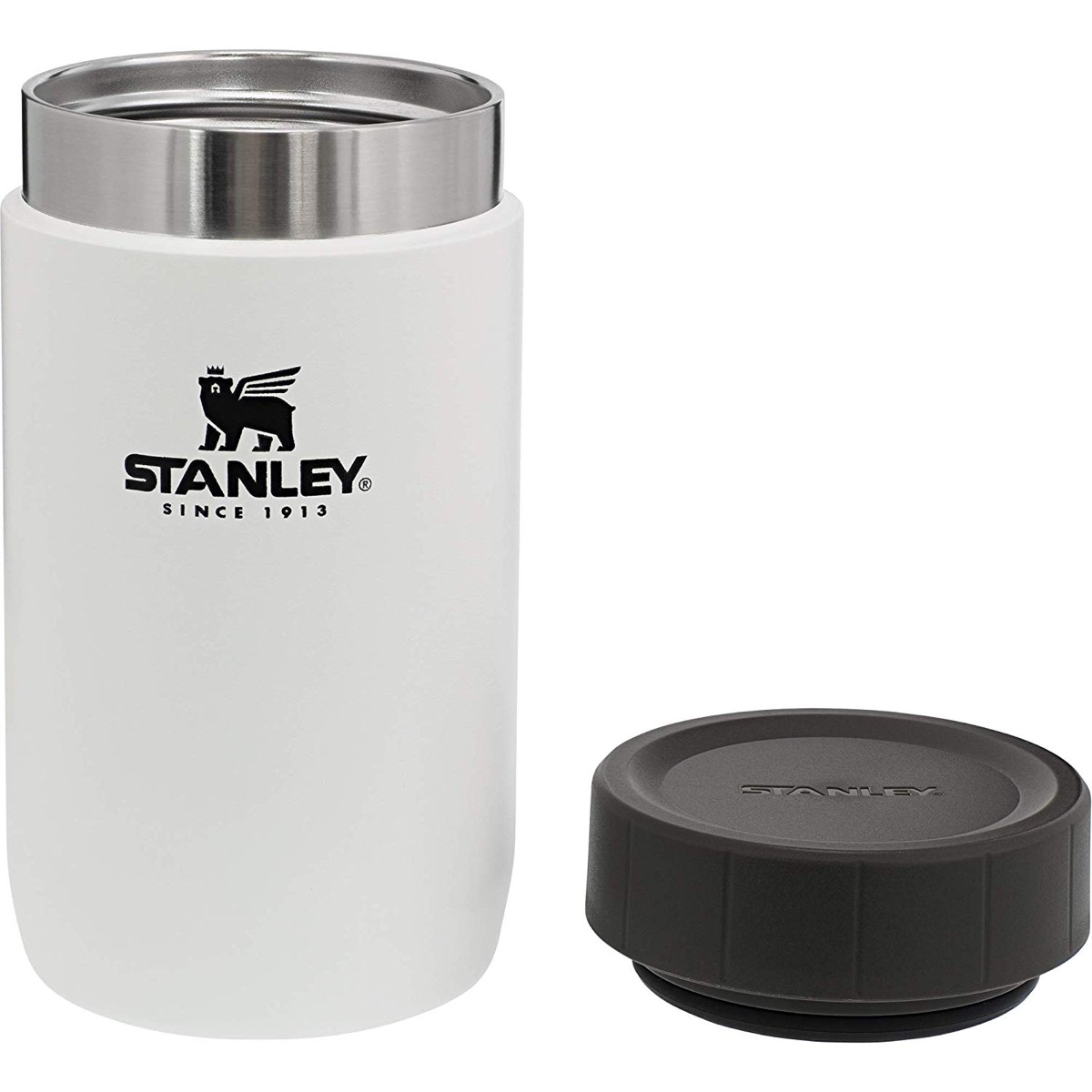 If you're making huge pots of soup for your meal prep, you need a good insulated container, like this one from Stanley, to safely shuttle your meals. Super tough and durable, this stainless-steel jar will keep whatever you put in it hot (or cold) for up to eight hours without leaking. It's also dishwasher-safe, so there's no laborious cleaning process to dread when you get home.
This clear 12-piece set
This 12-piece set from Made by Design will easily stack in your fridge, and the easy-to-see-through sides make grabbing your next meal a simple task. Sturdy snap locks on all four sides mean no leaks and no loss of freshness as you store them, plus four different sizes will make easy work out of maximizing your meal prep storage.
This modular bento box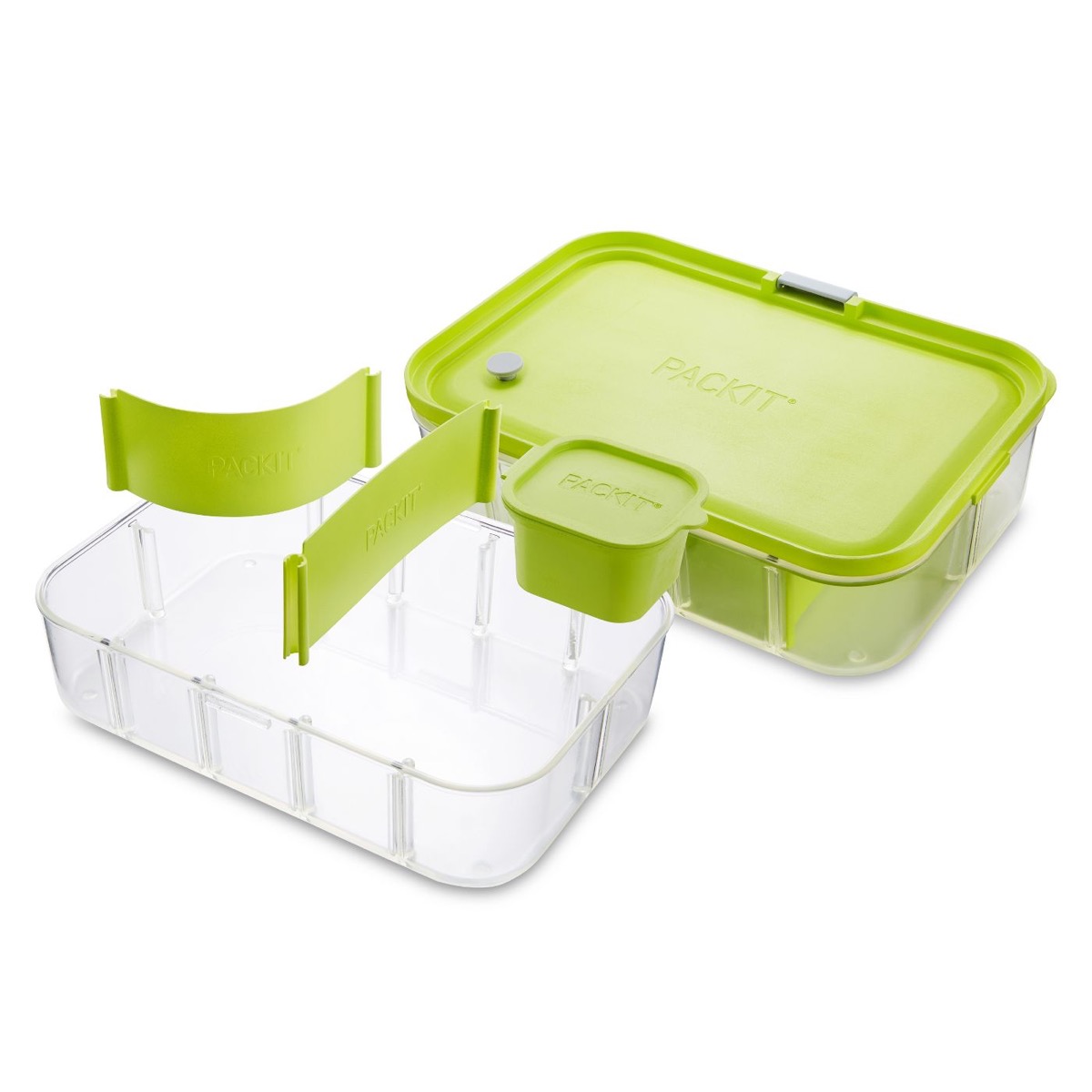 Not just any divided container, the modular PackIt Flex bento container offers up a myriad of storage solutions in one. The sides of the inside of the box feature 10 slots, so you can slip in the two flexible dividers to maximize your meal prep packing options. It also comes with a small container with a hinged lid that's great for storing dips and dressing.