Every Fast-Food Item That Was Discontinued in 2020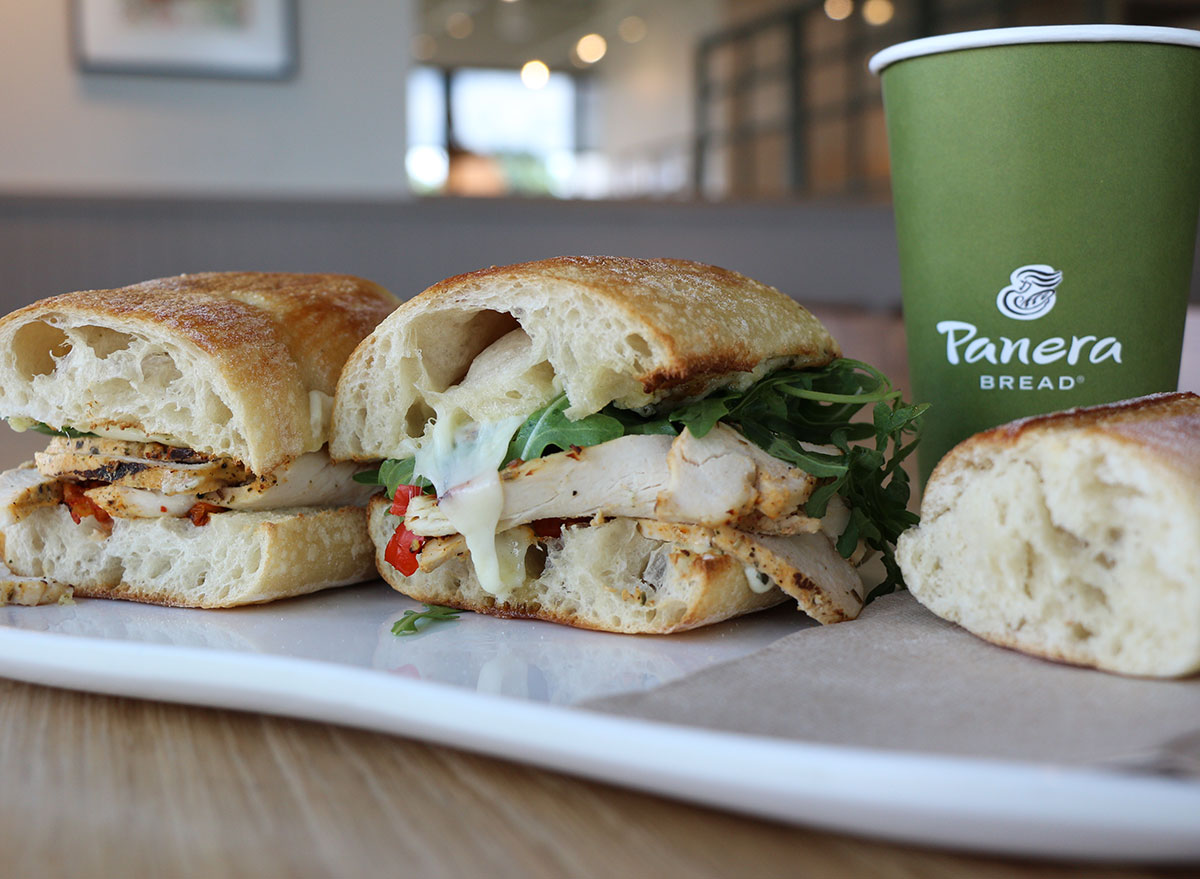 Fast-food chains have weathered the storm of the pandemic better than most other restaurants. But even these "quick to pivot and land on their feet" businesses had to be nimble and strategic to keep their fickle customer base coming back.
Most quick-service restaurants took a good hard look at their menus this year and decided to pare it down in order to simplify operations and cut down on wait times at the drive-thru (our new favorite form of food service.)
As a result, some of our favorite fast-food items have been 86'd this year, retired for good and leaving droves of fans seriously disappointed. Here are the orders you'll never get to place again.
For more, check out The One Vitamin Doctors Are Urging Everyone to Take Right Now.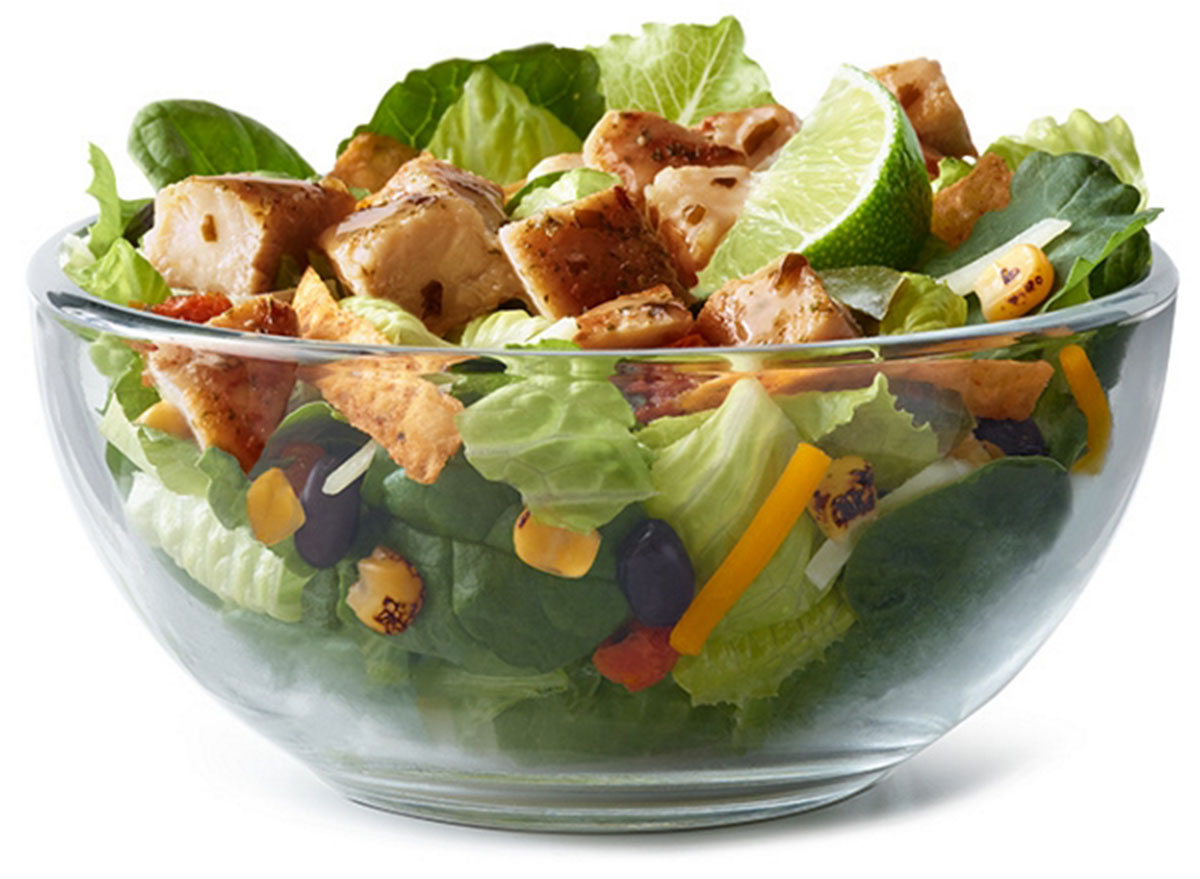 Salads left the McDonald's menu at the start of the pandemic, and so far, there hasn't been a single sign of their return. One of the main reasons the chain decided to ditch the salads was their relative unpopularity compared to other items. Additionally, simplifying the menu means McDonald's can fulfill orders faster and more efficiently. However, experts quoted by Business Insider believe salads will most likely make a comeback in the future.
Don't forget to sign up for our newsletter to get the latest restaurant news delivered straight to your inbox.
In a hard blow to many, KFC removed the beloved potato wedges from the menu in June and replaced them with Secret Recipe Fries. Although there's no way those fries aren't delicious—they're coated in the chain's signature 11 spices and herbs—fans will need some time to process the loss of this iconic side dish.
On Nov. 5, a true Taco Bell legend departed the menu, in spite of fans' petitions to save it. Although popular, the Mexican Pizza and other beloved menu items were cut to make room for new innovations and to lower operational costs. The pizza was a favorite late-night menu option for many, as well as one of the rare vegetarian and halal picks on the menu. The chain also cut items with shredded chicken on the same day.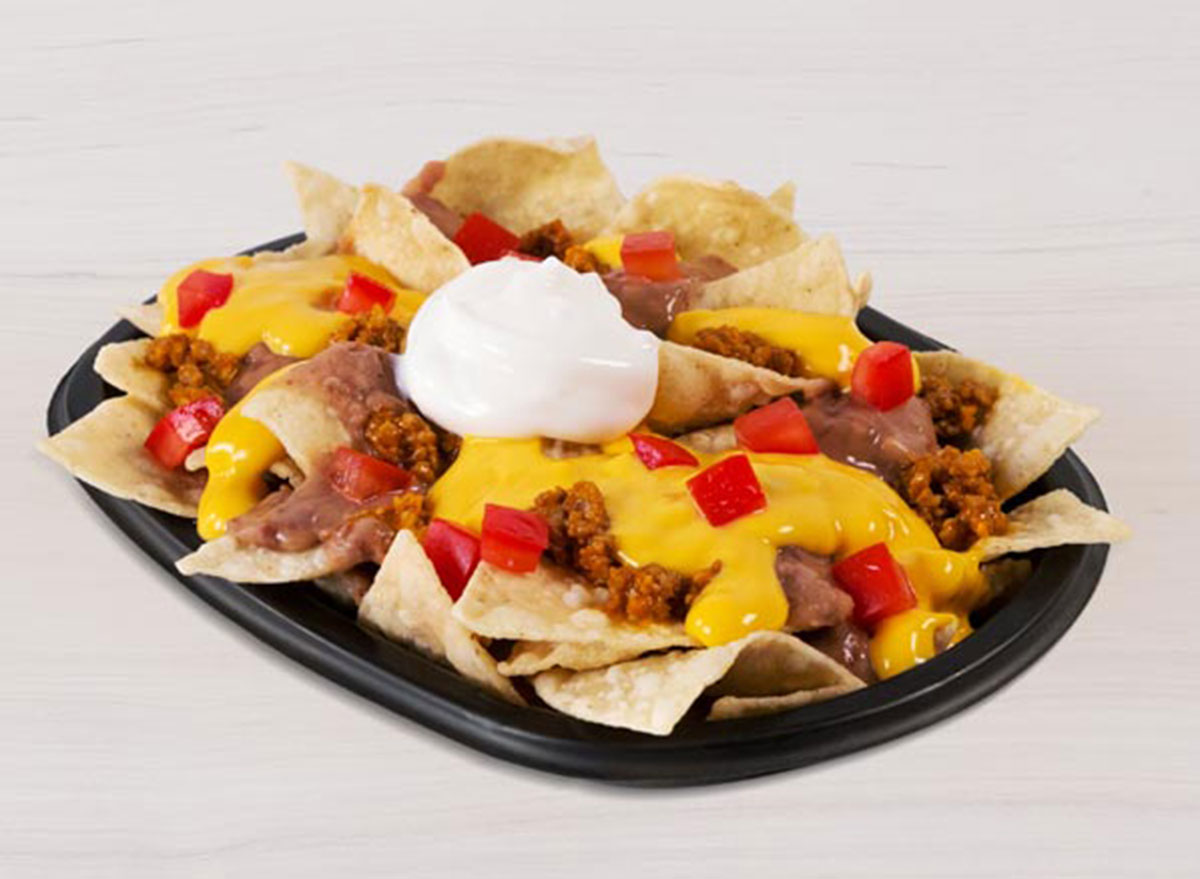 Another highly contested cut on the Mexican chain's menu were the Nachos Supreme. The item was discontinued in August alongside other fan favorites like Loaded Grillers. Taco Bell stated at the time that months of analysis went into the new way Taco Bell is running its restaurants and what it is offering its customers.6254a4d1642c605c54bf1cab17d50f1e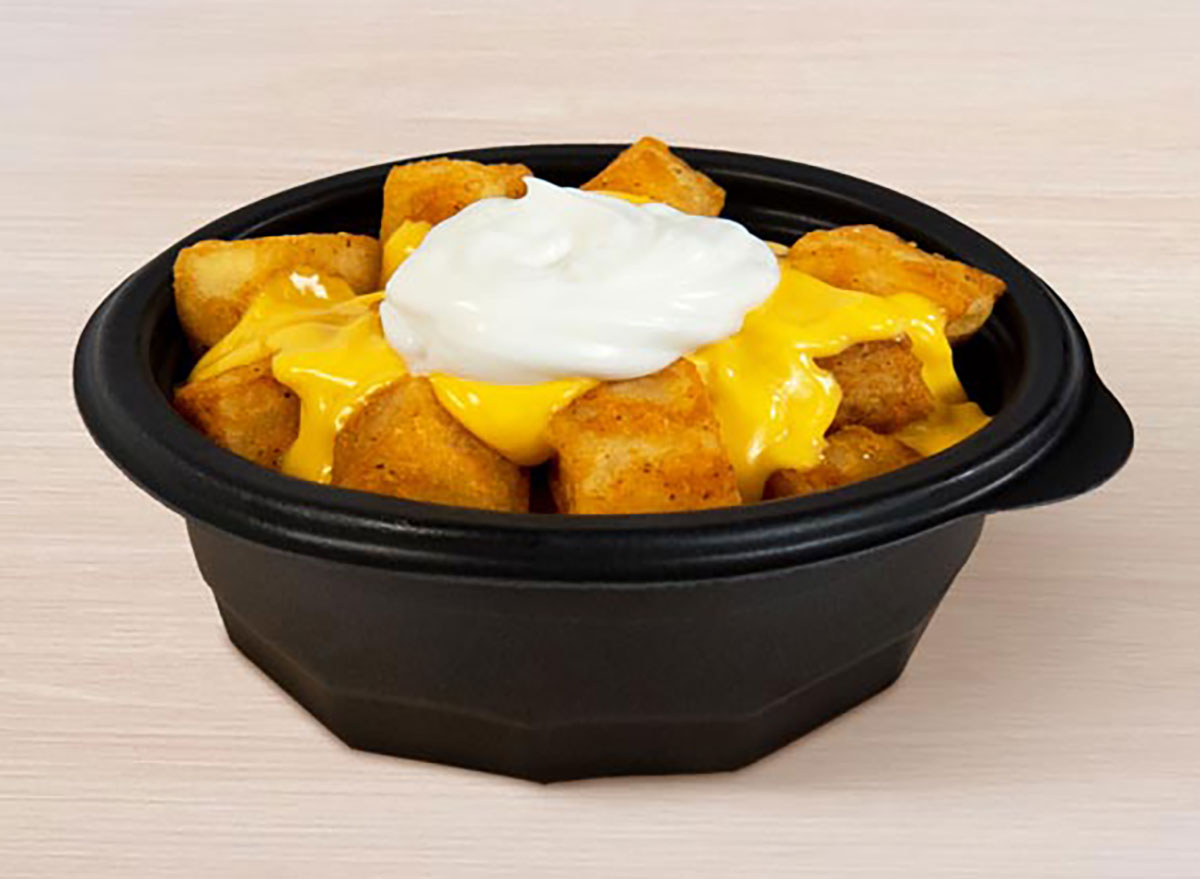 August was Taco Bell's month of purging the menu, and all of their potato items were on the chopping block: Spicy Potato Soft Taco, Cheesy Fiesta Potatoes, and Cheesy Potato Loaded Grillers. "We know some vegetarian go-to items might be gone, but Taco Bell's menu remains highly customizable," the chain said in a press release at the time.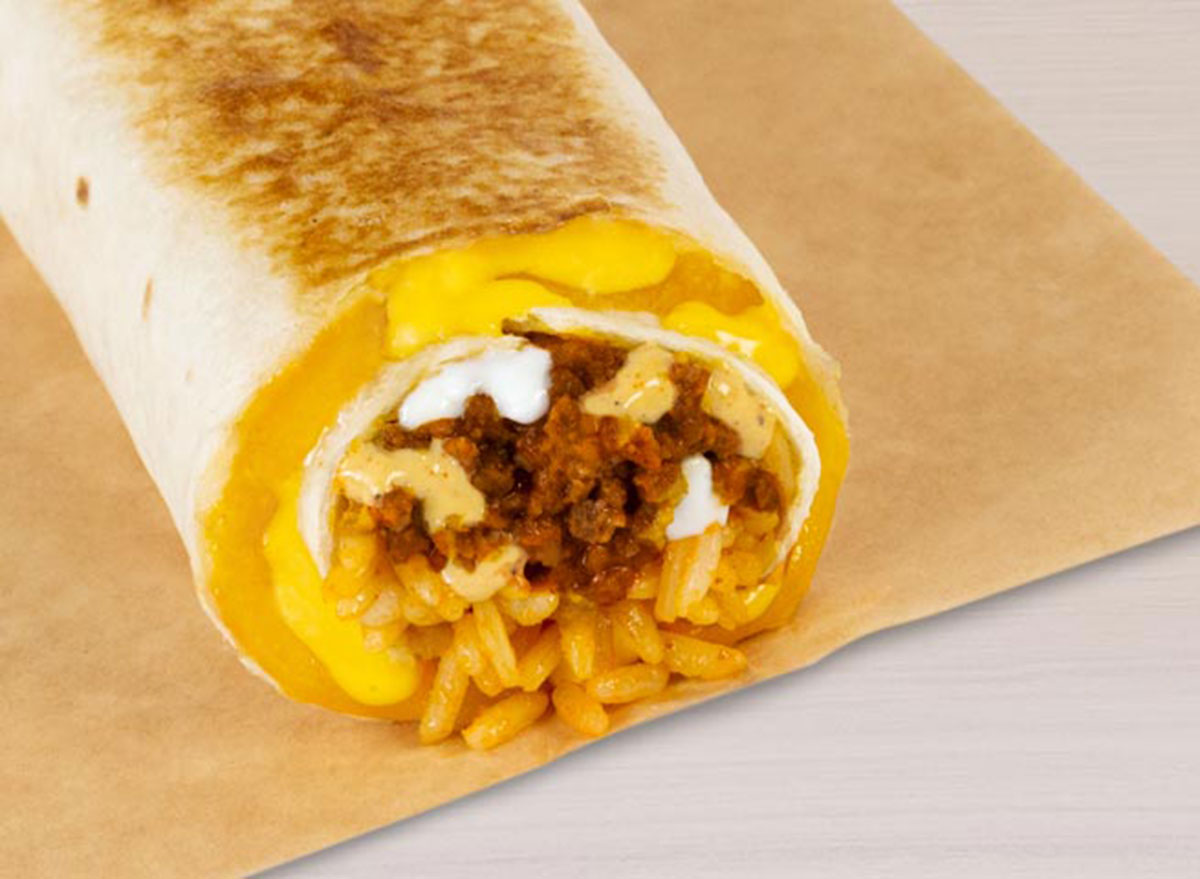 Quesarito, a combination of a beef burrito and a quesadilla, was a legend at Taco Bell. The item was cut from in-store menus this year but is still available online and via Taco Bell's app for pickup or delivery.
McDonald's Buttermilk Crispy Chicken Tenders
While the McNuggets and McChicken sandwiches are still very much core staples of the fast food giant's menu, the Buttermilk Chicken Tenders have left the building. Considering the fact that they have several more popular crispy chicken options, McDonald's is likely to make this menu cut permanent.
McDonald's Yogurt Parfaits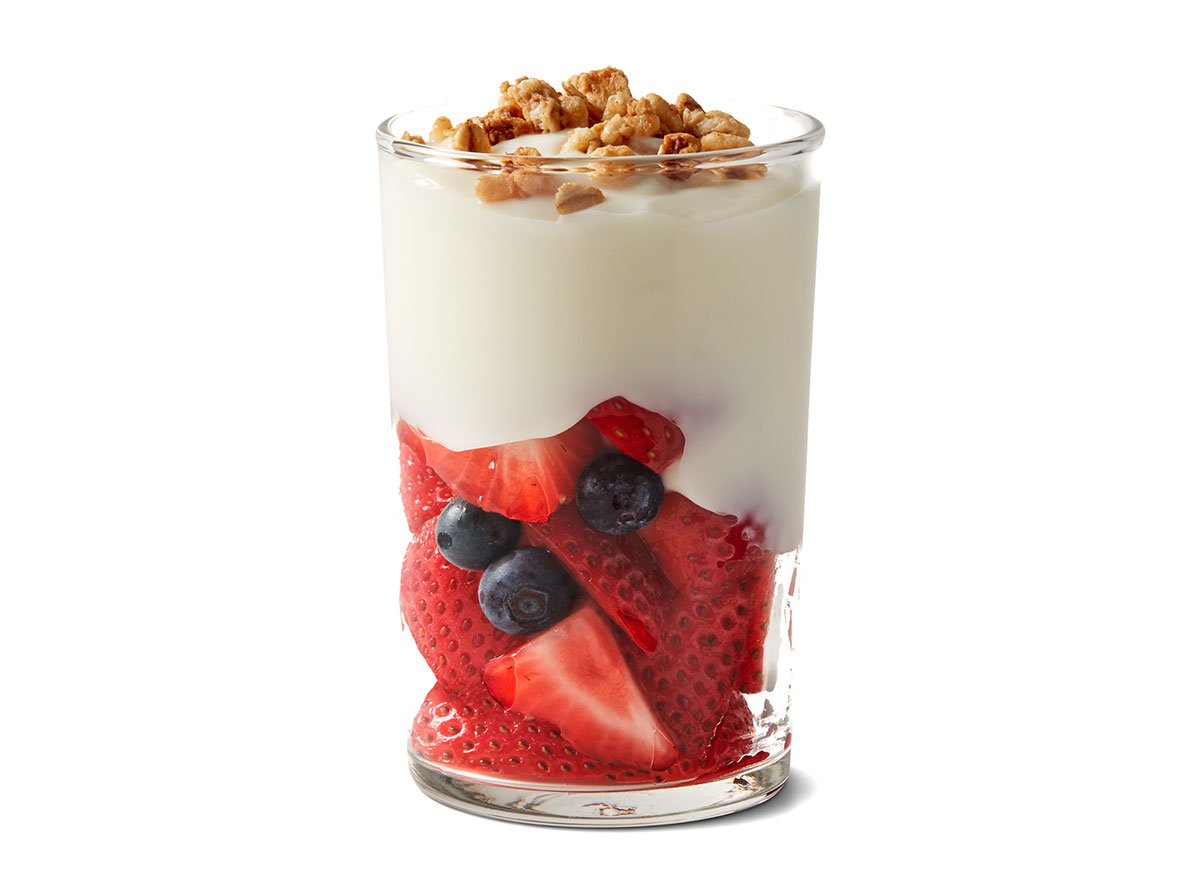 McDonald's pared down their breakfast offering by temporarily cutting some bagel sandwiches and getting rid of All Day Breakfast (which may never come back, by the way.) In light of these larger cuts, the parfait departing the menu barely made a sound—which is probably why this "healthy" menu item got the boot in the first place.
McDonald's Spicy Chicken Nuggets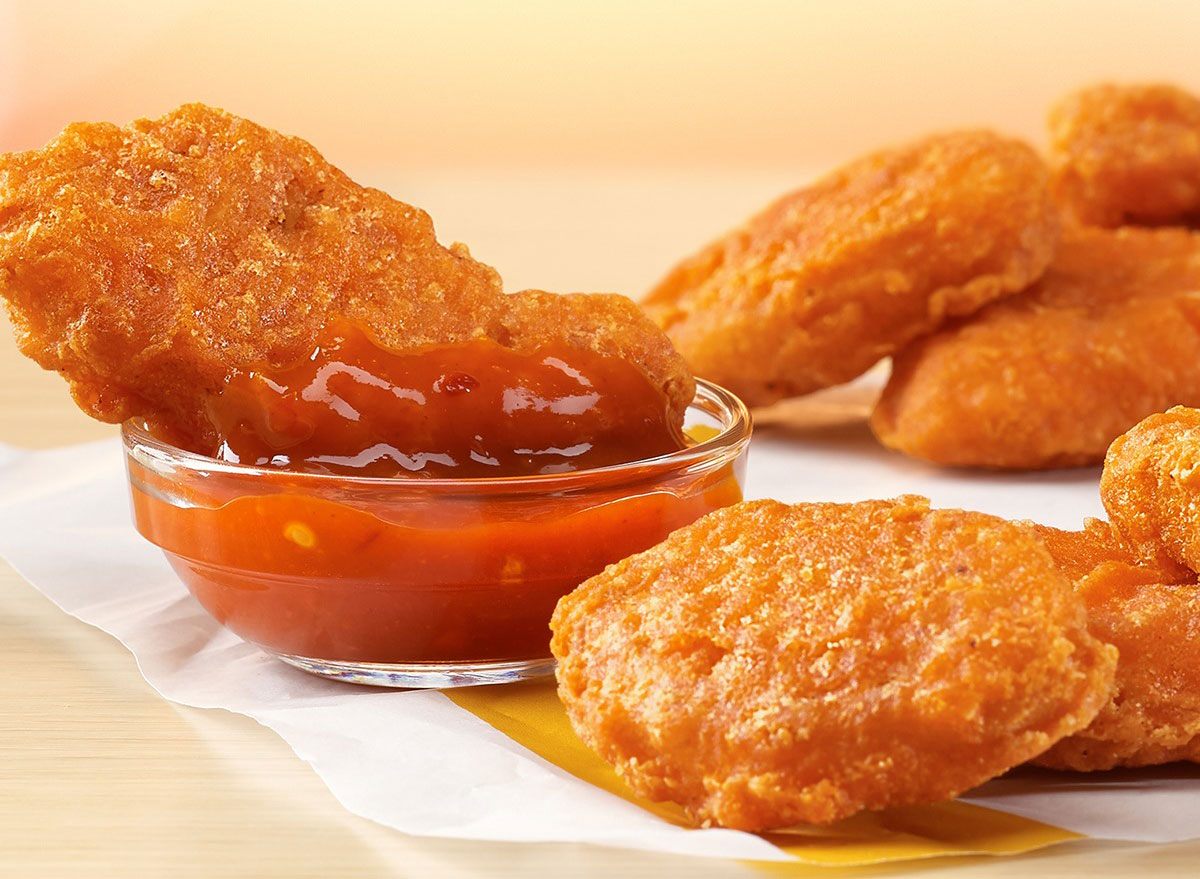 The chain debuted Spicy Chicken McNuggets and Mighty Hot Sauce in September and caused a frenzy. Only three short weeks after launch, the supplies of both items had run dry and fans across the country were left nugget-less. And while both items were launched as limited-time offers, even McDonald's didn't expect to sell out of their supplies so quickly.
Subway Rotisserie Chicken Sandwich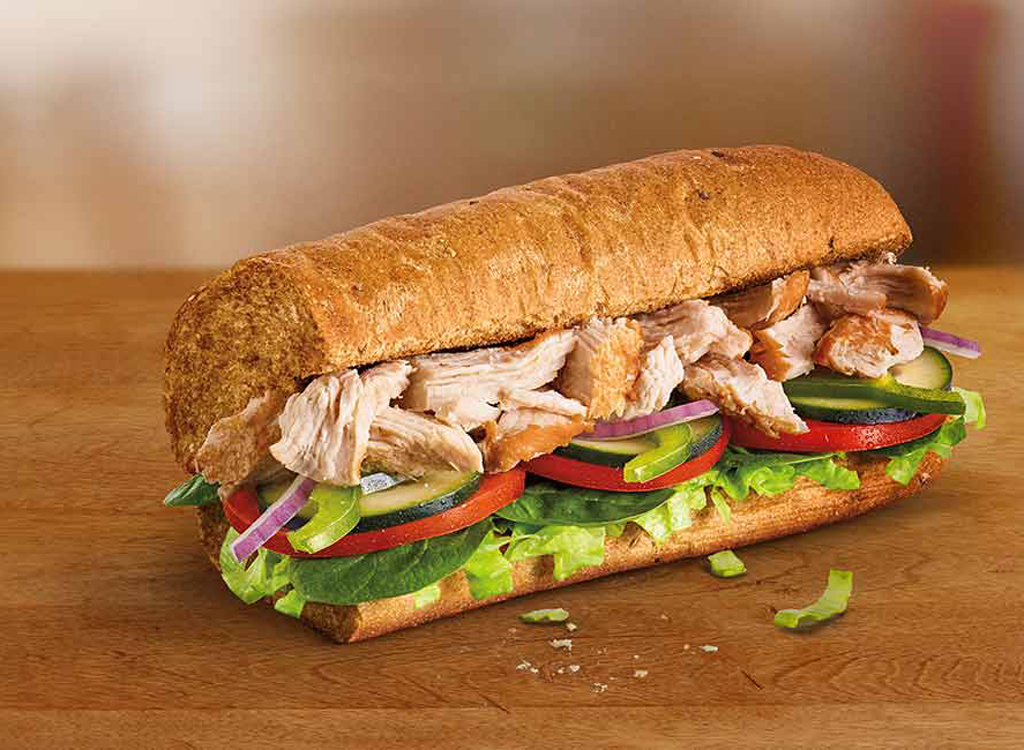 Subway decided to cut one of the most popular sandwiches from the menu for good. The sad news about the rotisserie chicken sandwich shocked fans and employees alike because some of the less popular items remain on the menu to date.
Subway Roast Beef Sandwich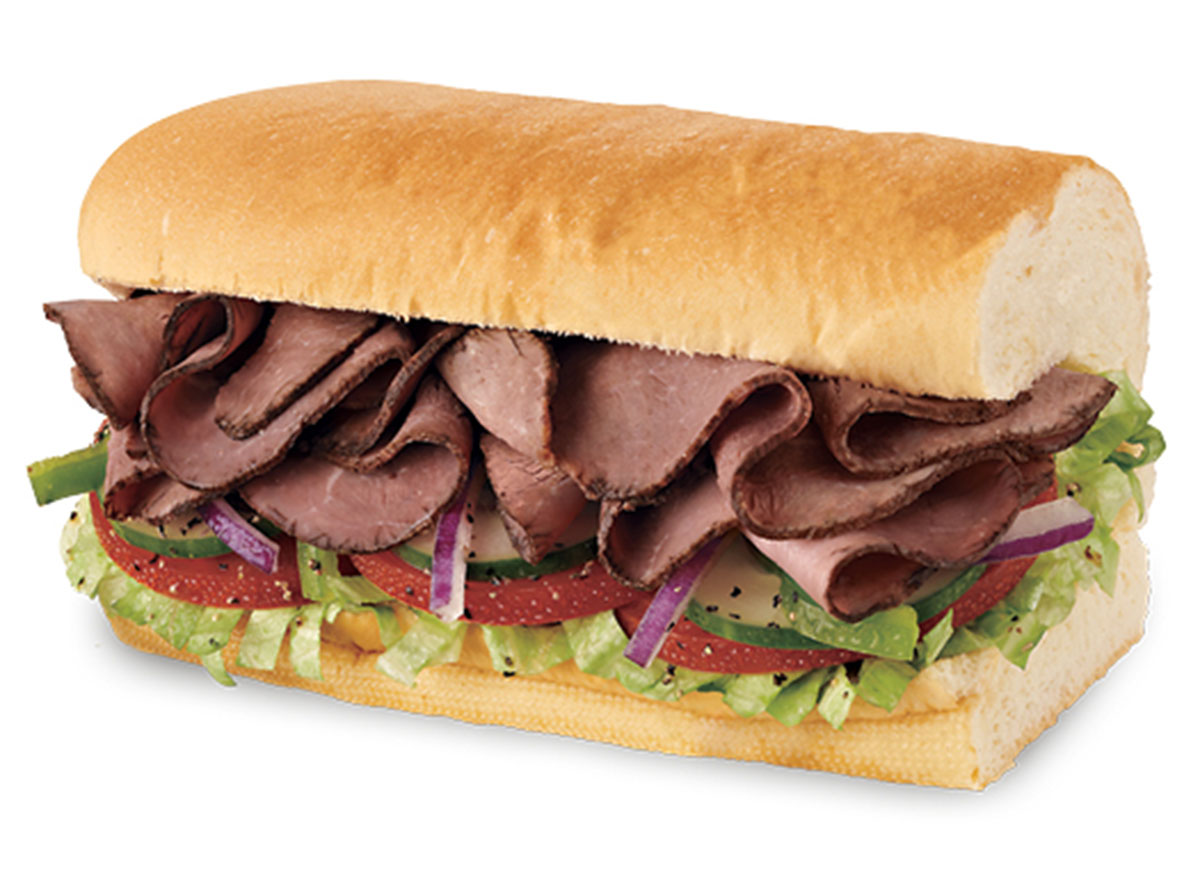 Not only did the chain remove its beloved Rotisserie Chicken option, but also the Roast Beef sandwich, which was a classic on their menu. Again, Subway fans couldn't handle it.
Red Robin Chili Chili Cheeseburger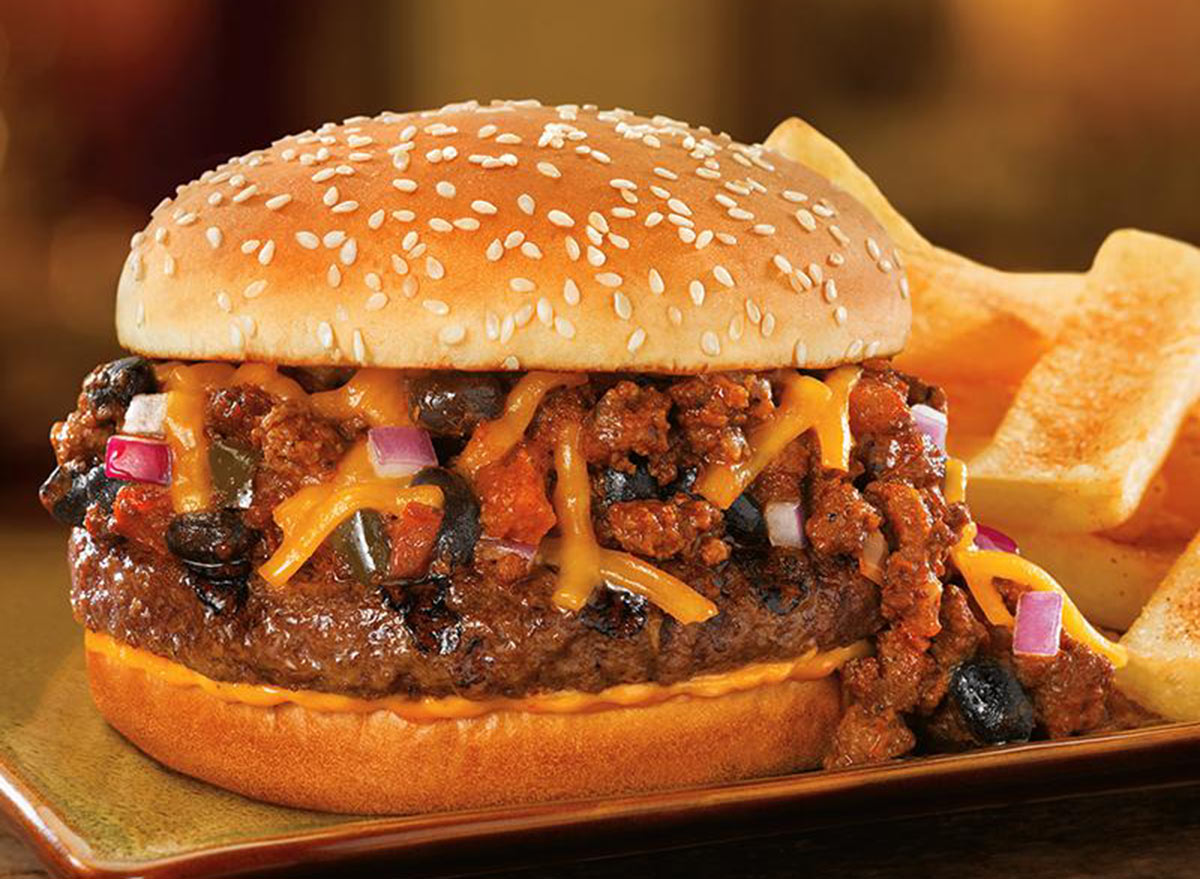 Red Robin is one of the several burger joints that's suffered tremendous losses in sales during the mandated restaurant shutdowns. To bounce back quickly, the chain decided to cut a whopping 55 items from the menu. While there are too many lost items to list here, it's worth mentioning that fan favorites like Chili Chili Cheeseburger and the Tavern Double were among the discontinued dishes.
Panera Tuscan Chicken Sandwich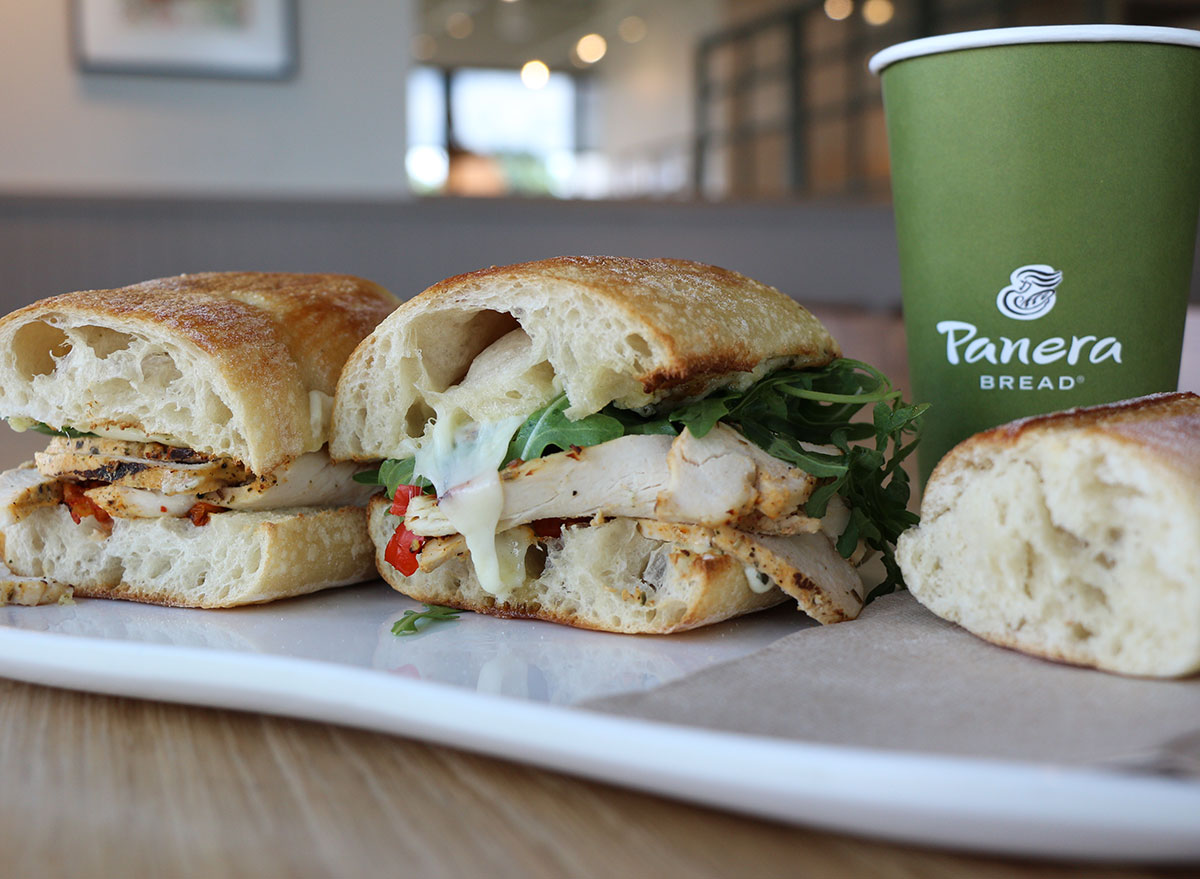 Panera did some menu pruning of their own, and ended up cutting the Maple Bacon Scrambled Egg Wrap, Cheese Brittany, and the beloved Tuscan Chicken Sandwich. But they've also added Teriyaki Chicken, Smokehouse BBQ Chicken, and Chipotle Bacon Melt sandwiches, which are their cheapest sandwiches to date at $8 a pop, so we forgive them.
IHOP Banana Nutella Crepes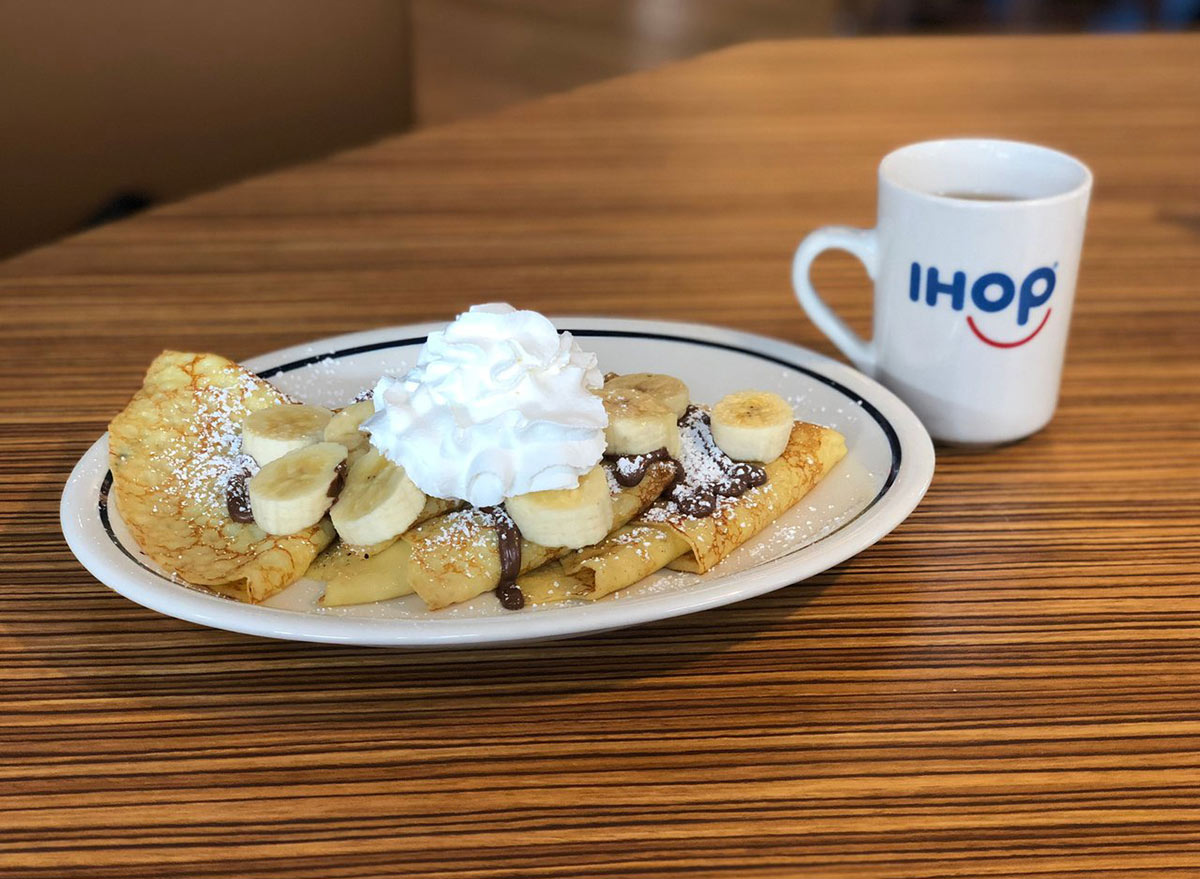 The beloved breakfast chain trimmed its menu drastically this year, and went from the huge laminated 12-pager to a disposable paper menu counting only 2 pages. The company's chief marketing officer, Brad Haley, said the menu was trimmed across the board in all categories, and the items to get the boot were ones that were difficult to prepare and rarely ordered. This included Pancake Sliders, the Simple and Fit Omelet, Chicken Florentine Crepes, and the beloved Banana Nutella Crepes.
And for more, check out these 100 Unhealthiest Foods on the Planet.
Mura Dominko
Mura is ETNT's Executive Editor, leading the coverage of America's favorite restaurant chains, grocery stores, and viral food moments.
Read more about Mura