12 Beers That Are Never Worth the Price
If you find yourself in any of these situations, you should expect a very pricey brew.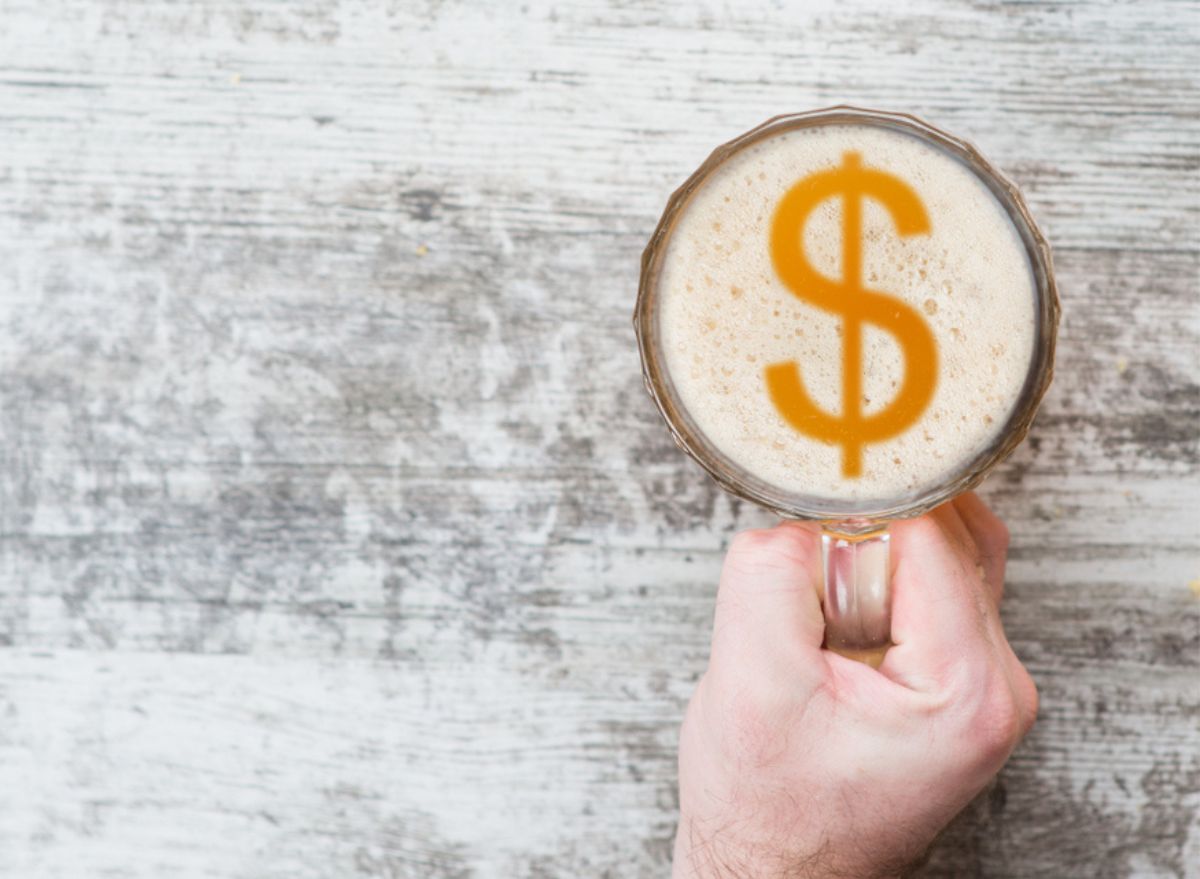 Whether cracking a few cold ones on your back deck in summer or cozying up with a warming stout at a pub in the winter, you gotta love a good beer. In fact, in 2021 alone, the U.S. reportedly produced a volume of over 200 hectoliters of beer, making it the second-largest beer-producing country in the world, according to Statista statistics. As people continue to enjoy this beverage, the specific types of beer they're drinking are changing, too. According to a report by IWRS Drinks Market Analysis, craft beer sales will continue to increase specifically. But as any consumer of domestic, imported, or craft beer knows, not all beers are created equal. And some of the most expensive beers simply aren't worth the price—some bottles cost over $200!
Many factors can contribute to driving up the cost of a beer. More recently, COVID-19 pandemic-driven package shortages led to increases in beer prices for many of the major manufacturing companies, including Constellation Brands, which carries popular beer brands like Modelo and Corona. When or where you purchase your beers can sometimes make a difference, too. (Ballparks and stadiums, we're looking at you!) Either way, there are certain instances where you'll want to save your time and money.
We've crafted a list of 12 beers that we believe just aren't worth their price point. Read on for our list of some of the most expensive beers, and decide for yourself if such brews as barrel-aged, high-ABV beers, ballpark pours, or day drinking at the airport is worth your hard-earned dollars. Plus, don't miss The 25 Worst Beers in the World.
BrewDog Sink The Bismarck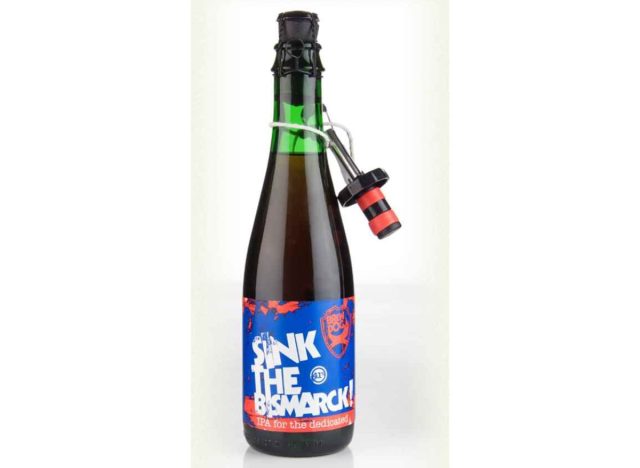 "Sink the Bismarck" is an IPA—but "amplified," according to West Lakeview Shores Liquor, one of the few places you can purchase this beer. However, if you're going to purchase this beer, be prepared to dish out $230. BrewDog's website blog says that Sink The Bismarck is four times the hop, four times the bitterness, and is a whopping 41% ABV. And to us, quadruple the hop and bitterness doesn't sound like a very pleasurable experience.
According to Food & Wine, this beer was born out of a desire to defeat German beer company, Schorschbrau, in a race to create the world's strongest beer. After BrewDog crafted Sink the Bismarck at 41% ABV, Schorschbrau came back with a 43% Schorschbock, to which BrewDog countered with a 55% ABV beer called End of History. Finally, in 2011, BrewDog stood defeated when Schorschbrau presented a hefty 57% ABV version of Schorschbock. Even though Sink the Bismarck technically lost, you can still enjoy one of the world's strongest beers—if you're willing to pay the price.
The Bruery Papier 2009 Anniversary Ale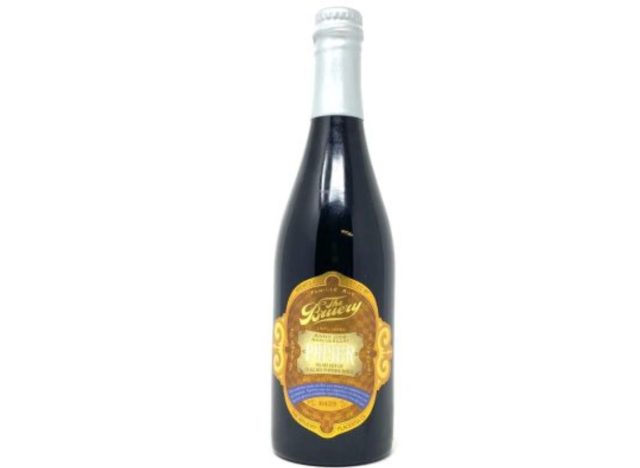 At nearly $300 per 750 ml. bottle, the Papier 2009 Anniversary Ale was reportedly released in 2009 by beer manufacturers the Bruery as its "first anniversary beer." It's 75 % oak aged, 25% barrel aged, and contains a hefty 14.5% ABV. According to the the Bruery's website, when this beer first became available, it was launched as an exclusive brewery-only release. However, it seems like distribution and access to this beer changed in later years; the BestDamnBeerShop once carried this beverage for a whopping $249.99.
Schorschbock 57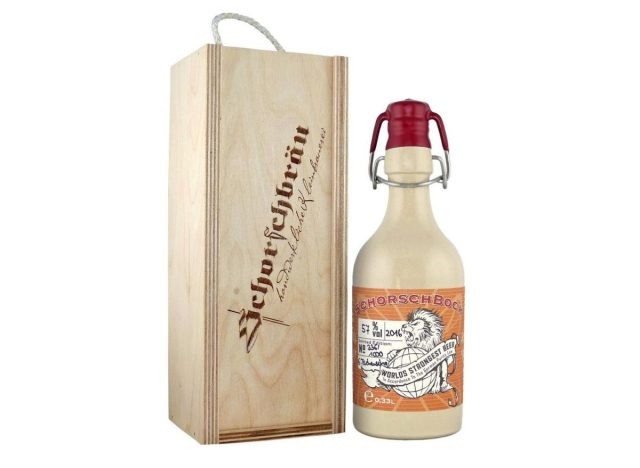 This beer might not be considered truly a beer to some, as its ABV is 57%, but the price of it is much higher. Schorschbrau Brewery claims it's the "World's Strongest Beer" on the label and sells the beverage on the market for about $300, according to Liquor.com. If you can drink like the Germans and you're willing to put up an insane amount of cash for a brew, go for it! Otherwise, skip this one and find a beer that you can sip on joyfully and with much less guilt about your bank account.
NYC airport beer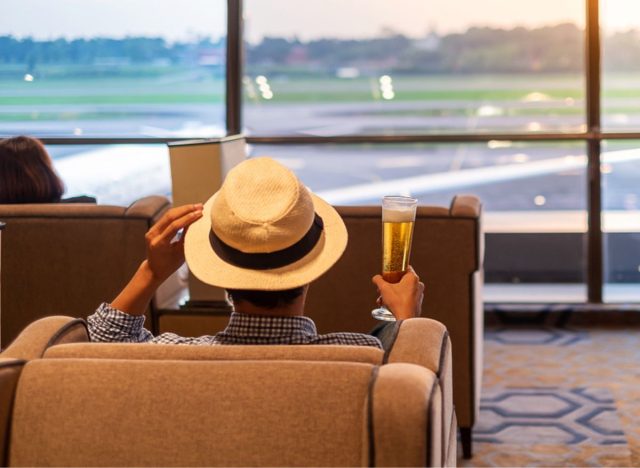 During the summer of 2021, a tweet was posted by a traveler passing through Terminal C at LaGuardia airport in New York, showing a picture of the drink menu at a restaurant called Biergarten. Shockingly, beers ranged in price from $13.05 to $27.85, which is high even for an airport beer! The viral tweet ended up sparking change at the airport, and going forward, all concession prices cannot exceed more than 10% of "local, off-airport street prices."
Sam Adams' Utopias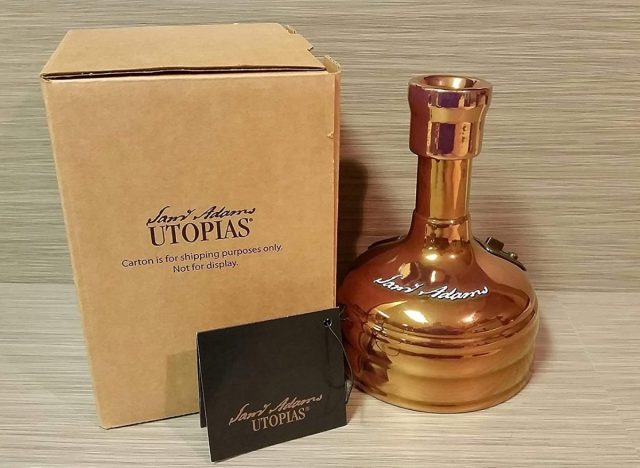 You've probably tipped back the somewhat ubiquitous Boston lager known as Sam Adams, but over the past decade, the brewery has also released expensive, limited-edition, barrel-aged beers called Utopias. The ABV clocks in at 28%, which is high enough to lead to its banning by certain states and quite extreme when you compare it to the 5% ABV in a typical Sam Adams lager. Also, the price currently clocks in at around an eye-watering $250 for a 24 oz bottle.
Beer at Fenway Park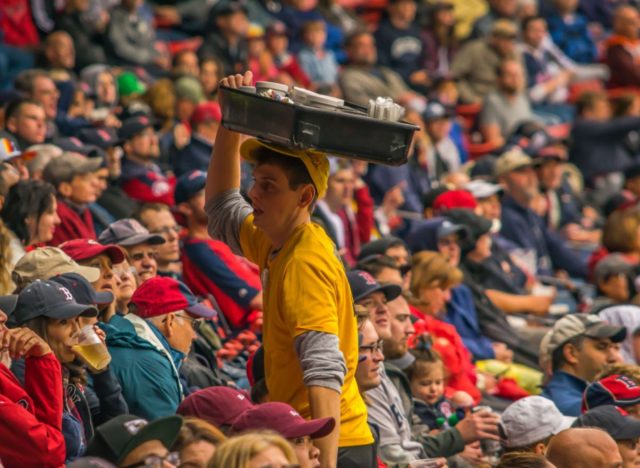 If you're going to be hitting up Fenway Park for a Red Sox game anytime soon, you may want to start saving up now. Although the most expensive beer overall is New York Mets at Citi Field, which charges $11.75 for a 20-ounce beer, Fenway's 12-ounce beer for $8.50 is actually the most expensive by volume—at a whopping 71 cents per ounce.
3 Floyds Dark Lord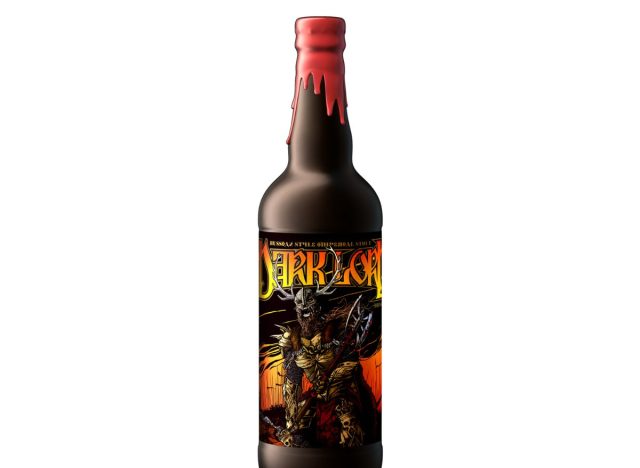 For $150, you don't just get four bottles of this Indiana brewery's rare vintage beers (three Russian-style Imperial Stouts and one mystery vintage beer), you get the experience of their famous Dark Lord Day, which is a frenzy of heavy metal music and day drinking. In fact, the only way to get your hands on this beer is to attend the annual fest. An added bonus to all your day of music, drinking, and cashing out your paycheck? They'll throw in a famous Dark Lord Day tote bag! As of 2023, these vintage beer packages are unfortunately sold out, but time will tell if they will launch this promotion again once Dark Lord Day tickets for the 2023 festival go on sale this March.
BrewDog's End of History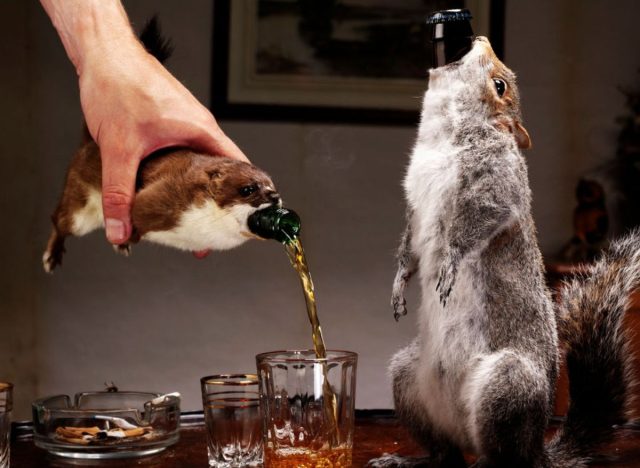 BrewDog's End of History limited edition beer is sadly no longer available for purchase, but the story behind this beer is too good not to share—especially because it once cost $20,000.
Scottish brewery BrewDog's limited edition End of History was originally crafted with 55% ABV as part of a race between them and German brewery Schorschbrau to create the world's strongest beer. Although it lost to Schorschbrau's 57% ABV brew, this beer comes with something no other beer has—a taxidermied animal. This brew was sold in bottles stuffed into the carcasses of taxidermied critters, like squirrels, and when it was first available, it retailed for around $765 a bottle.
Although End of History has been discontinued for a while, in 2016, BrewDog brought it back with another limited edition of this beer. This time, however, it was available only to those fans who also wanted to by equity in the BrewDog company—for $20,000. So, for a few grand, you could have been a shareholder and the owner of a taxidermied beer.
Beer at the Super Bowl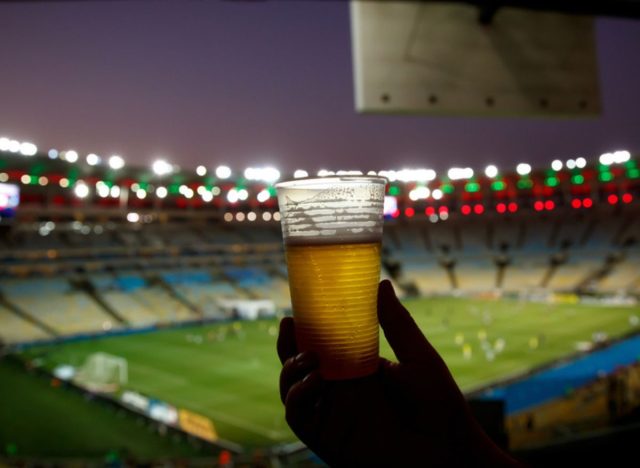 Let's be honest, if you're at the big game, you've probably already spent a ton of money to get there. If you want to spend a lot more, head to one of the concession stands, because at the 2022 game at SoFi stadium in Los Angeles, a Michelob Ultra would have set you back $17. Craft beers set game-goers back $19, while draft cocktails ran $20.
It's hard to locate the exact beer prices at State Farm Stadium in Glendale, Arizona—where the 2023 Super Bowl LVII will be played. But according to Stadium Reviews online, you will, in fact, be able to enjoy a beer while you're there.
Beer at the PGA Championship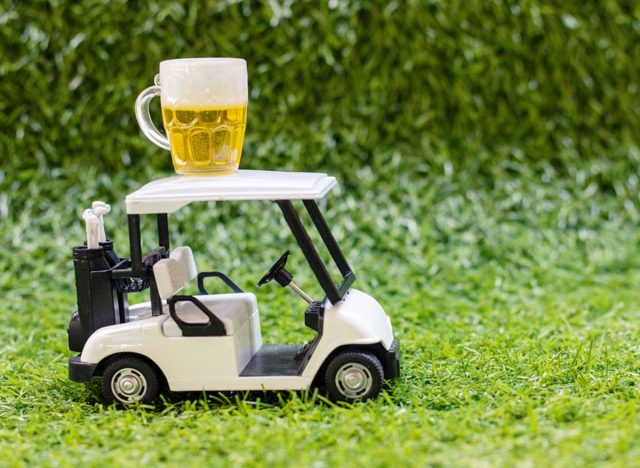 At the 2022 Professional Golfer's Association Championship, the beer prices were so exorbitant that former PGA Championship winner, Justin Thomas, felt he had to speak out. On Twitter, Thomas wrote, "$18(!!!!!!) for a beer… uhhhh what. Gotta treat the fans better than that!"6254a4d1642c605c54bf1cab17d50f1e
These shocking beer prices may have some fans wondering what this next year will bring. Will beer at the two New Mexico host locations—the Twin Warriors at Hyatt Regency Tamaya Resort & Spa or the Santa Ana Golf Club—be any cheaper? Or will fans be cooling off with a close-to-$20 beverage?
Crown Ambassador Reserve Lager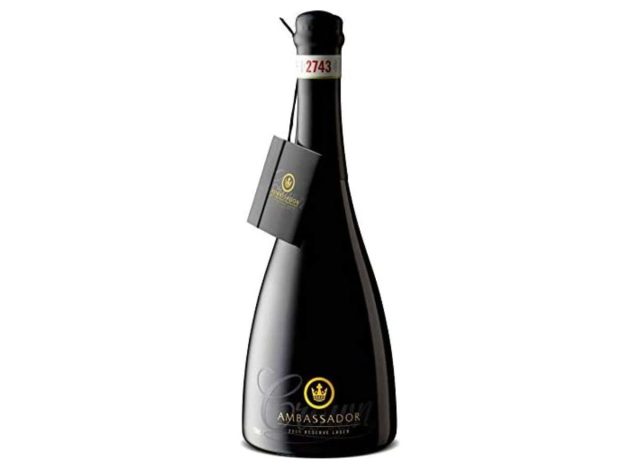 Packaged to look like a bottle of Champagne, complete with a fancy box, some think this hoppy 9.2% ABV is certainly delicious lager. But, is the limited edition bottle worth the $250?
"Crown Ambassador pours cloudy and caramel-amber, topped by a dense, persistent foam. It's fruity and pungently, florally hoppy, with deep, sweet, malty notes. The opulent, malt-sweet palate finishes hop-bitter with alcohol sweetness and warmth – the alcohol at present taking over the finish." It certainly sounds delicious, but it's up to you to decide if you want to splurge on this bottle," a journalist noted in a review of Crown Ambassador for the Australian digital publication Good Food.
Beer at a Formula 1 Race
F1 is catching on in the States, and that means yet another sporting event at which you can drink overpriced beer. At the 2022 Miami Grand Prix, prices on everything were high, with some seats running over $1,000, and some as expensive as $9,500. According to Insider, the price of a 16 oz. domestic beer was around $9—which, if you ask us, is far too much for a Coors Light, especially when you can get a six-pack of 16 oz. cans for $7.49 at Total Wine! So, if you're going to be in attendance this year on May 7, 2023, you may want to set aside some cash, starting now.
A previous version of this story was published in July 2022. It has been updated to include additional research, copy and proofreading revisions, and updated contextual links.
Tanya Edwards
Tanya Edwards is a seasoned food and health journalist, who has held roles at Yahoo Health as Managing Editor and at Food Network as Programming Director.
Read more about Tanya
Sources referenced in this article