4 Most Expensive Grocery Items Right Now
The price of everything seems to keep going up…and these are no exception.
We're on the brink of summer, and as we're seeing a rise in temperature, prices also keep climbing. It's a new era of grocery shopping, with the high costs of production, shortages, and food recalls driving price increases across the board. The U.S. Department of Agriculture (USDA) just released the Food Price Outlook report for May 2022, and the forecast confirms this trend isn't going away anytime soon.
High inflation rates for basic necessities present a challenge for everyone. Some retailers are making every effort to keep groceries affordable by offering sales and loyalty discounts, while some others, unfortunately, are shuttering stores due to low customer turnout. It's becoming more important than ever to be mindful in the food aisles, in order to keep your grocery bill from blowing up your budget. According to the USDA, these four food groups are surging in price – and the effect is going to be tough to avoid.
Meats, Poultry, and Fish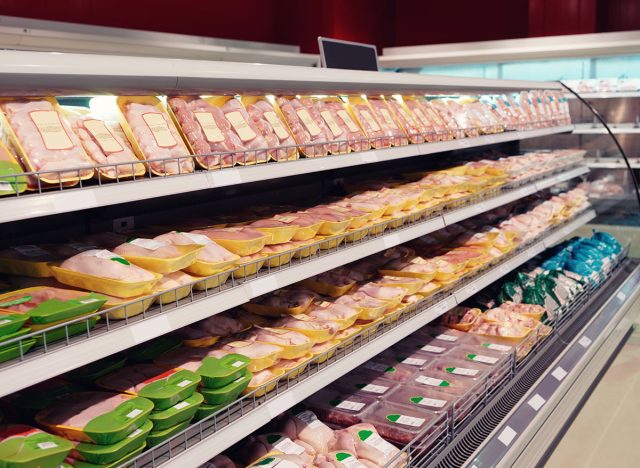 At this point, you may not be surprised to learn that one of the highest increases is in this category. Meat has been skyrocketing since the early pandemic days – the meat-packing industry was hit hard by COVID-19 infections, labor and transportation shortages reduced supply, and a series of recalls just this month further dwindled the amount available.
According to the USDA, this next price spike is going to be between 6.5% and 7.5% in 2022. Fish and seafood prices are also estimated to rise by 7 – 8%. As for poultry, the high incidence of avian influenza across the country compromised over 37 million chickens this year. The USDA reports that there are also low stocks of frozen chicken, resulting in a predicted 8.5 – 9.5% price increase for these products.
Eggs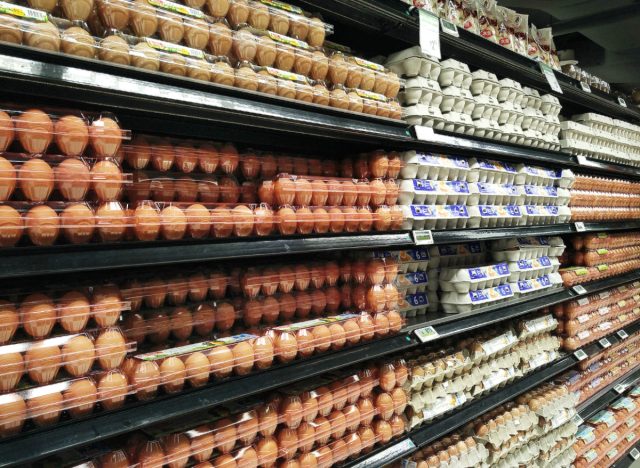 The outbreak of bird flu didn't just have detrimental effects on poultry. According to the USDA's report, "An ongoing outbreak of highly pathogenic avian influenza has reduced the U.S. egg-layer flock and drove a 10.3 percent increase in retail egg prices in April 2022."
This isn't the first time the bird flu has stunted the domestic egg industry. In 2015, the previous "worst avian flu outbreak" caused egg prices to rise by 80%. However, Fortune reported in April 2022 that experts speculate the epidemic could be even more severe this time around. So it's not a big surprise that the USDA forecasts a whopping price increase of 19.5 – 20.5% later this year – but it is a significant toll on your wallet.
Cooking Oils
As a key component in a wide range of everyday products – snacks, spreads, and shampoos, to name a few – this is one insidious driver of grocery inflation that affects nearly everything in your cart. In mid-April, one of the largest producers of palm oil decided to halt exports of the staple ingredient in order to preserve access to sufficient food for their country. This led to a noticeable shortage in the palm oil supply across the globe, as well as overwhelming demand for alternatives.
The result? The USDA projects that the price for cooking oils will go up by 10 – 11%, an increase that is bound to affect more than just the supermarket.6254a4d1642c605c54bf1cab17d50f1e
Dairy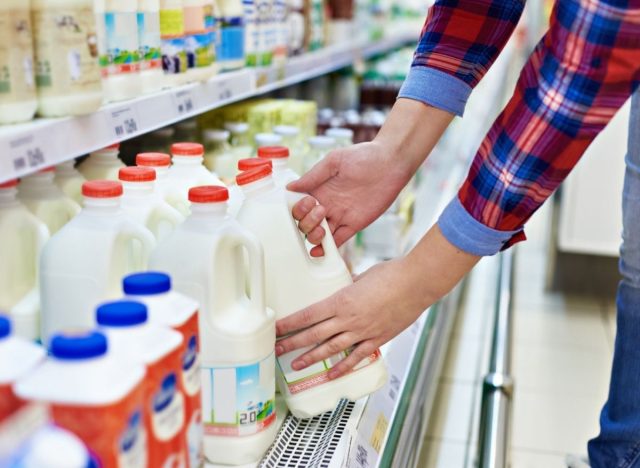 You're going to be paying more for your gallon of milk…13 – 16% to be more precise, according to the USDA. CNN reported that the four-fold cost increase for nitrogen-based fertilizer, shortages in livestock feed, and higher gas prices have posed challenges for dairy farmers. The lack of supply has even caused some companies to stop producing certain items, like Chobani's lactose-free "Ultra Filtered Milk."
Experts told CNN that grocery stores may hold off on markups and take a hit on margins to keep customers coming in, but with labor and transportation costs on the rise, low prices will be tough to maintain.
E\However, even with these soaring, This Grocery Chain Just Cut Some Prices By Up to 36%.
Sarah Wong
Sarah studied at Northwestern University, where she received a bachelor's degree in computer science and experimented with mixing tech and journalism.
Read more about Sarah