8 Fast-Food Chains That Serve the Best Mashed Potatoes
If you're craving this creamy gravy-topped comfort food, these are the chains you should seek out.
When you think of the typical fast-food meal, a cheeseburger or a chicken sandwich with a side of crispy, golden fries usually comes to mind. But that's not the only delicious starchy side that you can get at many fast-food spots. If you hit up the many delicious fried chicken chains in the country there's a side you absolutely need to round everything out: mashed potatoes.
Not every fast-food restaurant serves mashed potatoes, but the ones that do it the best deliver homemade flavor and fluffy texture just like grandma used to make. Plus, they all have a signature gravy that they ladle on top at the end, which is an absolute must.
If you find yourself in the mood for mashed potatoes that won't break the bank, here are eight fast-food chains that will hit the spot.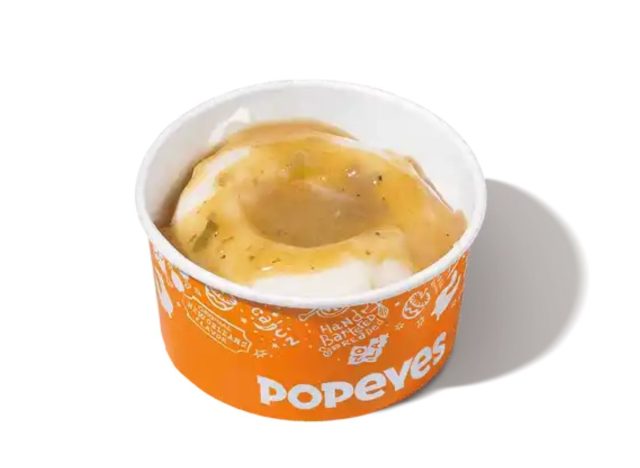 You do not have to travel to Louisana to find Cajun-style cooking at your local drive-thru. Popeyes is known far and wide for its fried chicken, but its commitment to quality ingredients extends throughout its menu. Order a side of mashed potatoes, and you are in for some bold flavor with just 110 calories for a regular size, as it comes topped with Popeyes' own Cajun gravy. You won't find anything quite like it at any other fast-food restaurant, as the unique gravy spices up the simple side.
For many mashed potato fans, KFC is likely one of the first places you think of if you are looking for some whipped carbs. The fast-food chain made famous for its fried chicken has included a side of mashed potatoes for decades, beloved by fans for the signature KFC brown gravy that comes on top. It is a distinct flavor you cannot quite replicate anywhere else, though there are many copycat recipes online that attempt to do so. While the chain has gotten flack for a TikTok video that purportedly shows the mashed potatoes being made from potato flakes, people still profess their love for the creamy side. Bonus: a regular size with gravy is only 130 calories.
Known for its jalapeño pepper served on the side to squeeze on your chicken, Church's Texas Chicken has been serving up crunchy and notably spicy fried chicken since 1952. Since its clearly big on flavor, customers can expect a one-way trip to savory town when ordering a side of mashed potatoes. The potatoes and all of the other menu items are hand-crafted for maximum taste, so you can rest assured that the mashed potatoes from Church's will be anything but bland. Also, a regular size only has 110 calories, that's way less than a side of fries just about anywhere.6254a4d1642c605c54bf1cab17d50f1e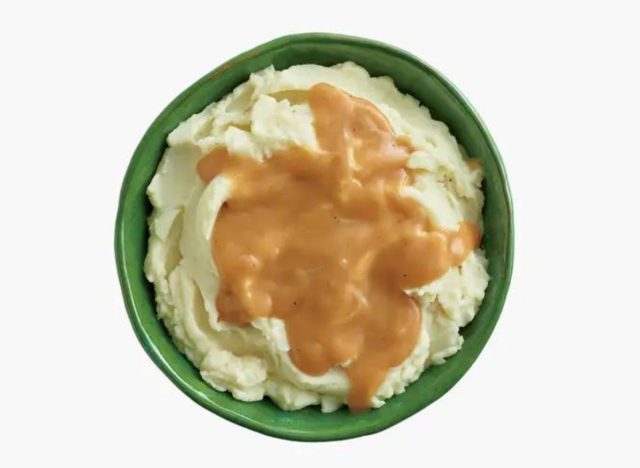 You won't find mashed potatoes at just chicken chains. El Pollo Loco is known for its fresh take on Mexican fast food, with menu items like tostadas and burritos with its signature grilled chicken or shredded beef birria. The Los Angeles-based chain sells a number of side dishes, including rice, pinto beans, and corn. But keep scrolling through its menu, and you will spot mashed potatoes with gravy as a side option with just 105 calories, gravy included. When you learn that its chicken is never frozen and its salsa and guacamole are made fresh daily, it is easy to get behind all of its menu items, mashed potatoes included.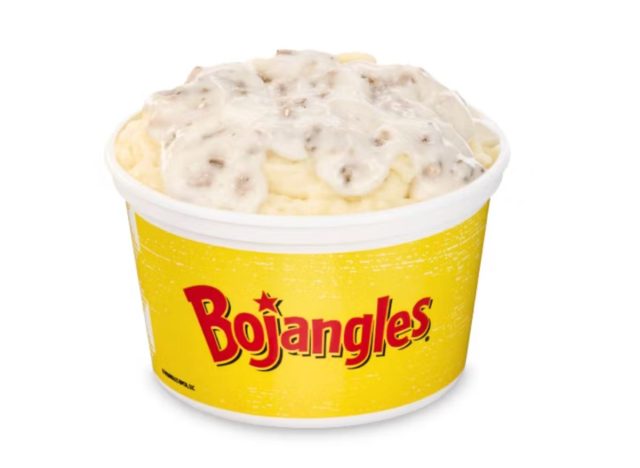 If authentic Southern cuisine is what you are after at an affordable price, look no further than Bojangles. Its commitment to Southern cooking can be found throughout its menu, which is widely known for its fried chicken and freshly-baked biscuits. If you want a side of mashed potatoes, it comes with white Southern-style gravy, which is unique considering many other fast-food chains will serve theirs with brown gravy. The smallest size is just 120 calories.
Beloved by customers for quality, fresh ingredients, Culver's has highly rated food up and down its menu. It's all centered around the signature Butterburger and extends through dessert with its hand-spun frozen custard. Its mashed potatoes are made using just a few simple ingredients: Russet potatoes, milk, and seasonings. Topped with home-style gravy, it's a great choice for a side dish if you want to substitute something different for french fries with just 130 calories.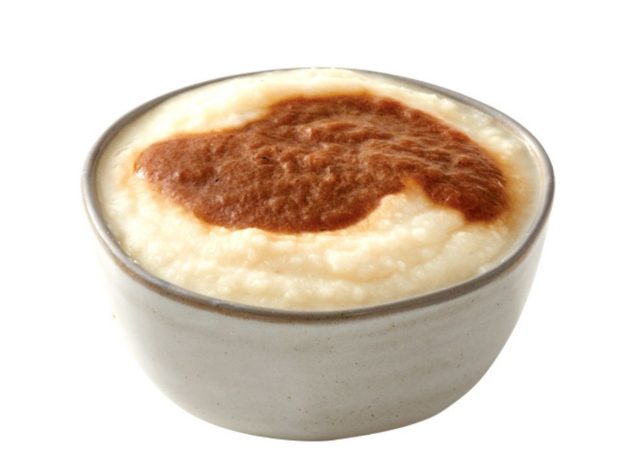 International fast-food chain Pollo Campero sells tasty fried chicken meals that can come with a number of different side dishes. According to its website, the mashed potatoes are "where Southern style meets Campero style," offering both that fluffy texture and savory flavor customers are looking for with just 134 calories. Interestingly, they come topped with brown beef gravy. If you want something a little unique to go with your mashed potatoes, Pollo Campero also serves Yucca Fries and Sweet Plantains.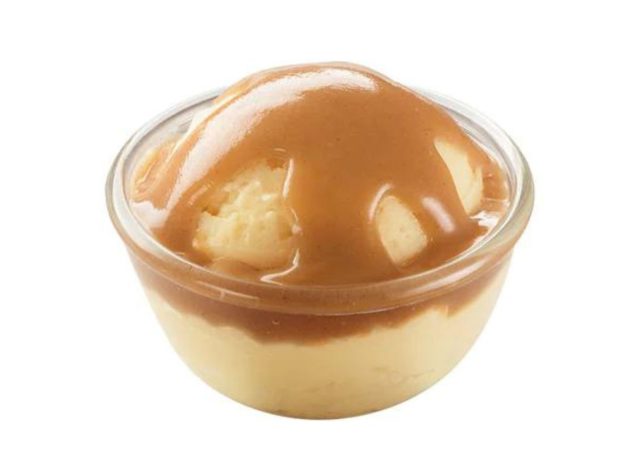 Filipino fast-food chain Jollibee is one of the fasted growing chains in the United States. Its menu features fried chicken meals with unique sides like Jolly Spaghetti, a pasta dish that comes topped with Jollibee's signature sweet sauce, or Palabok Fiesta, a traditional Filipino noodle dish. If you aren't feeling pasta as a side dish to go with your fried chicken, you can always stick to classic mashed potatoes which are topped with brown gravy for 170 calories.
Carly Neil
Carly Neil is a freelance writer specializing in all things food, travel, Disney, and theme parks.
Read more about Carly