The One Thing That's Dramatically Changing at Major Fast-Food Chains
Some of your favorite brands will be revamping their respective drive-thru lanes in upcoming months.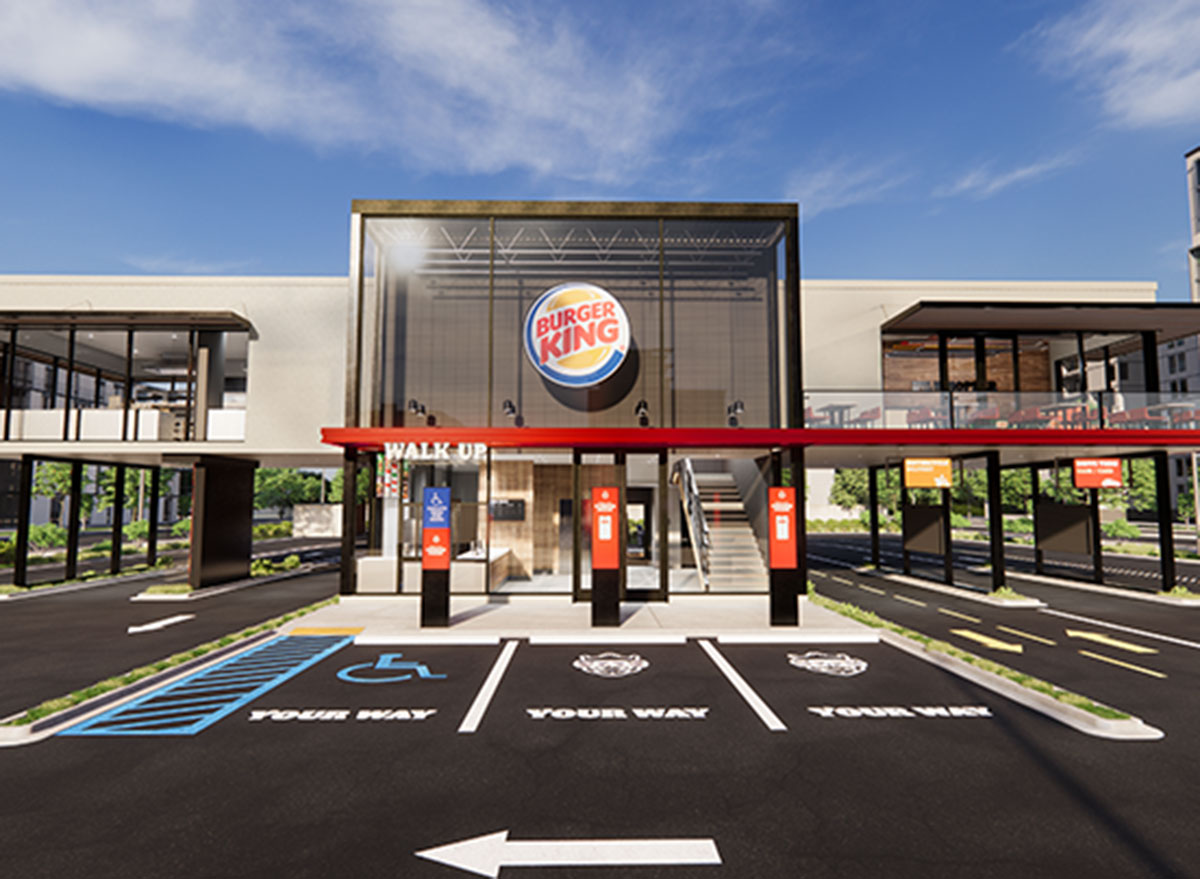 Even some of the most popular fast-food restaurants took a hit during the pandemic, as sales from dine-in orders plummeted to zero overnight. Ever since the middle of March, brands have heavily relied on drive-thru orders to carry sales and now, this essential part of quick-service chains is getting a complete makeover. (Related: 9 Restaurant Chains That Closed Hundreds of Locations This Summer)
According to Nation's Restaurant News, drive-thru sales generate anywhere from 60% to as much as 70% of sales for fast-food chains. Now that to-go orders are in higher demand than ever before, popular fast food brands have seen this as an opportunity to kickstart new innovations in the drive-thru lane. Burger King, McDonald's, Chipotle, Shake Shack, and Taco Bell are all among the brands that are making strides to improve the efficiency of the drive-thru lane.6254a4d1642c605c54bf1cab17d50f1e
The drive-in concept first appeared at restaurants about a century ago, with the first one popping up in 1921 at a Texas chain of restaurants called Kirby's Pig Stand. However, the first drive-thru lane wasn't introduced until thirty or forty years later. In fact, McDonald's first drive-thru lane didn't appear until the mid-1970s.
McDonald's recently introduced new menu boards to its drive-thru lane. Called, Dynamic Yield menu boards, this new innovation will enable customers to see "food based on the time of day, weather, current restaurant traffic, and trending menu item." Chipotle, which formerly didn't have a drive-thru lane, began testing Chipotlanes, which is a pickup lane for to-go meals pre-ordered through one the brand's digital channels. Now, Chipotlanes are slated to be included in more than 60% of new Chipotle restaurants.
The most dramatic change to watch out for, however, is happening with Burger King's drive-thru lanes. The brand recently announced its plans for an all-new restaurant model called "Restaurant of Tomorrow" which will not only include a drive-in section, curbside delivery, food lockers for to-go orders, but also, a multiple-lane drive-thru that's equipped with a digital menu board and a conveyor belt system. Burger King locations in Miami, Florida as well as Latin America and the Caribbean will be the first stores to test this new model in 2021.
For more updates in the fast-food restaurant industry, be sure to sign up for our newsletter.
More content from
Restaurants