The Biggest Fast-Food Chains Are Increasing Prices But Hope You Don't Notice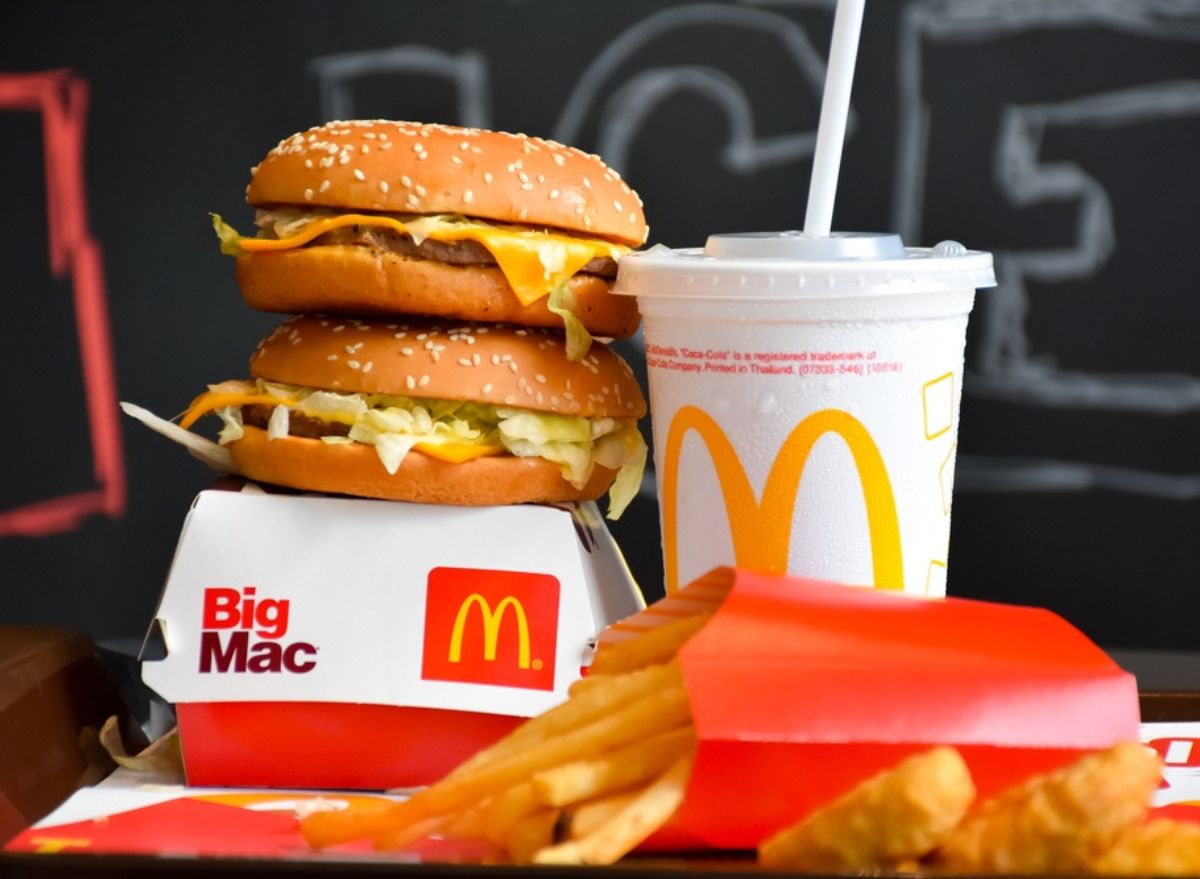 Has your wallet been feeling a bit lighter than usual? It probably isn't just your imagination.
Some of the biggest fast food companies in the world have hiked up prices this year in response to rising food and labor costs, but these behemoth brands are hoping you don't notice. By adopting a sneaky strategy of only raising prices by a few cents here and maybe a dollar there, these chains are hoping to covertly cover their extra costs at the consumer's expense.
Everyone with bills to pay is well aware of how inflation has skyrocketed this year. As millions of Americans have had to tighten their budgets and cut back on spending, so too have businesses of every shape, kind, and size. The fast food industry hasn't been immune.
According to the National Restaurant Association, the cost of fast food in September 2022 was up 8.5% in comparison to just one year earlier. Fast food brands are attempting to preserve their bottom line without turning away customers. That's a tough task in any industry, let alone one predicated on saving consumers money.
Here's a more detailed breakdown of how some of the biggest fast-food brands have upped prices in 2022:
McDonald's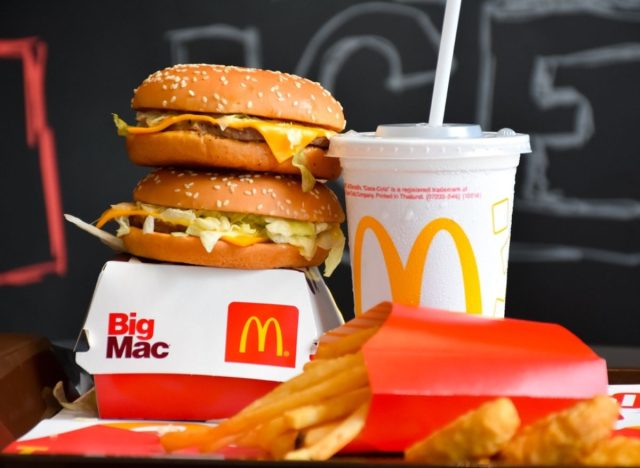 The Golden Arches are synonymous with fast food, but customers have had to shell out just a little more dough to enjoy their McFavorites this year. Mickey D's reported an average U.S. price increase of about 10% year-over-year for Q3 2022.
Despite these price increases, McDonald's CEO Chris Kempczinski said during a recent investor's call that the chain hasn't noticed more customers choosing cheaper menu options. This is likely due to many Americans turning to budget options like McDonald's in lieu of more expensive restaurants they may have eaten at in years prior. Even though the "dollar menu" is no more, Kempczinski is confident McDonald's is still an attractive value dining option.
That being said, some customers have absolutely noticed the price increases. Some McDonald's workers have reported a major uptick in customer confrontations over prices this year.
Wendy's
Wendy's menu prices increased by just under 10% this year, according to the brand's Q3 earnings call. Interestingly, the iconic fast food brand isn't all that worried about consumers seeking out cheaper options.
"We still have four for $4 on the menu. We've got a $5 Biggie Bag that's super compelling. We brought some cool things like Strawberry Frosty at a great price point to the calendar. We've got a $3 croissant meal out there for breakfast right now, and we continue to leverage our digital presence with continued gains in the loyalty program and great offers to make sure that we connect with a good balanced high-low calendar," Wendy's CEO Todd Penegor said during the call.
Domino's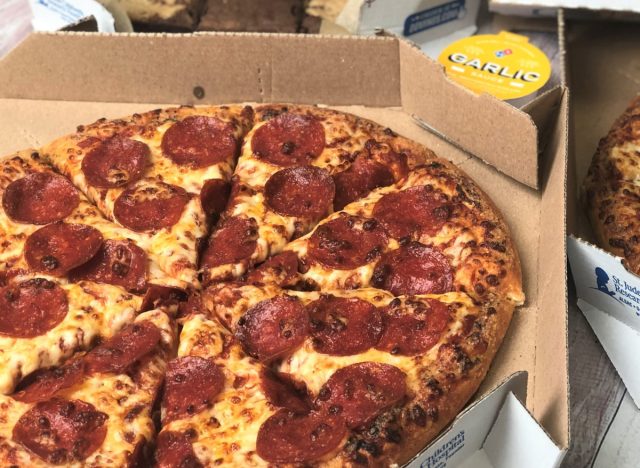 Pizza prices increased this year as well, with Domino's reporting an average price increase across its U.S. locations of 5.4% during the third quarter of 2022. The brand even predicts further price jumps in Q4 (7%), mostly due to the pizza chain recently raising the price of the Mix & Match deal from $5.99 to $6.99 in October 2022.6254a4d1642c605c54bf1cab17d50f1e
"The philosophy on how we look at pricing in the company… [has] been happening over the last decade or more," Domino's CFO Sandeep Reddy said during the earnings call. "We would look at our input costs and essentially what that does in terms of long-term store profitability for the franchisees and our own corporate stores. But then we also look at the relative consumer price points and competition in the market."
Chipotle
In comparison to Q3 2020, Chipotle's prices have jumped by over 20%!
Most recently, Chipotle increased menu prices by around 2-3% in October across about 700 locations to "address pockets of outsized wage inflation," Chipotle CFO Jack Hartung explained during an earnings call. Overall, those hikes increased brand-wide prices by .5%.
CEO Brian Niccol, however, was quick to mention on that same call that Chipotle's prices are still 10-30% lower than what their direct competitors charge. He does not believe recent price hikes have harmed the chain's reputation with consumers.
"When you look into the business, we're not seeing people all of a sudden not buying guacamole or also changing what they typically add to their order or switching between proteins. Things have stayed pretty consistent," he explained.
Starbucks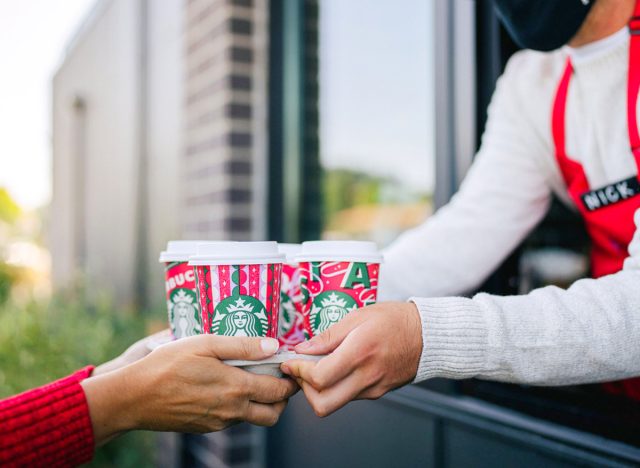 Similar to the other chains discussed above, Starbucks has been steadily increasing prices in recent years. For instance, even add-ons like syrups and sauces are more expensive today than just a few years ago. Still, the brand swears shoppers are as happy as ever to fork over their hard-earned cash for a Venti or Grande Cappuccino.
The Seattle-based coffee purveyor raised prices by about 6% in 2022, CEO Howard Schultz said during the chain's Q4 earnings call, before noting that customer interest hasn't waned whatsoever. "Their loyalty to Starbucks has been quite significant and predictable," he said.
John Anderer
John Anderer is a writer who specializes in science, health, and lifestyle topics.
Read more about John