The Secret Trick for Scoring Deals at Popular Chain Restaurants
Yes, you can order a fresh egg at McDonald's.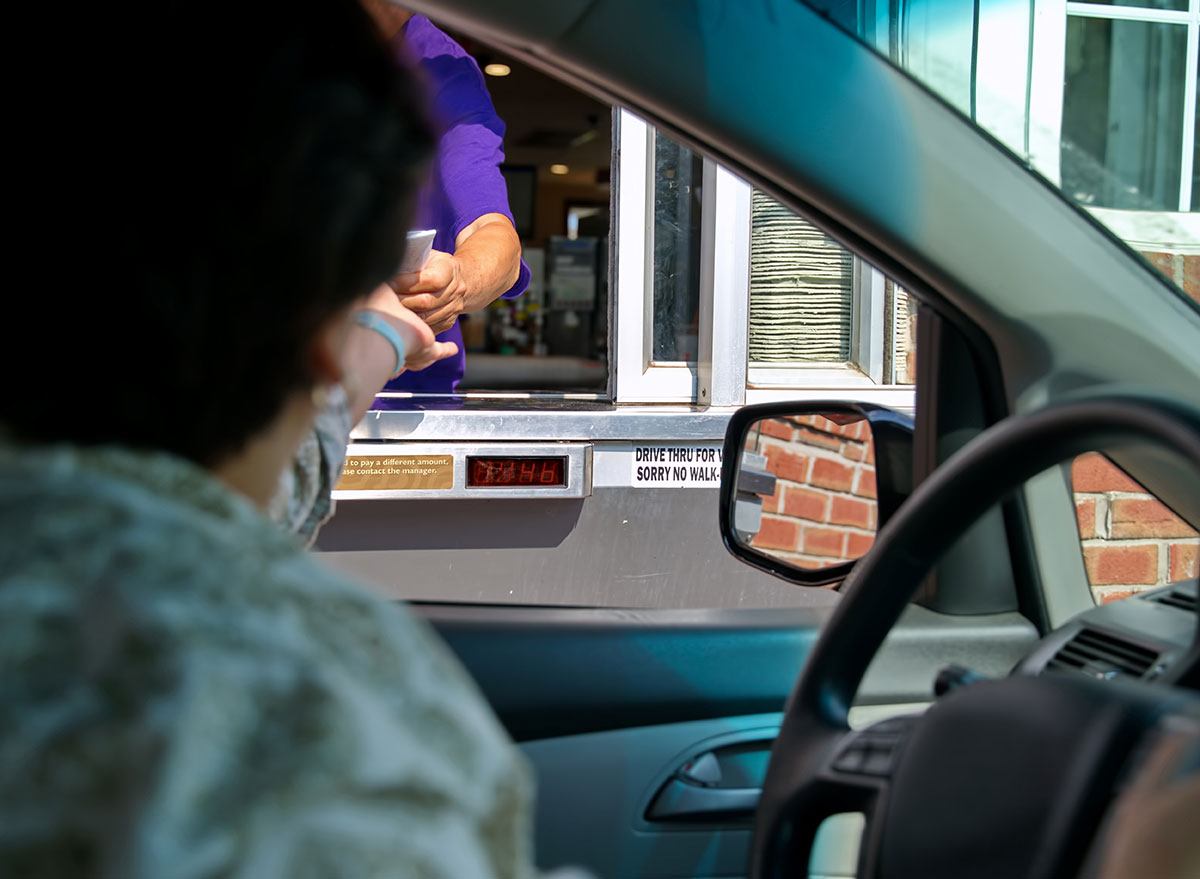 If you're tired of making the same meals during quarantine, then you might be craving some fast food. Sometimes a burrito bowl from Chipotle or a Big Mac from McDonald's can just hit the spot. Did you know that there are ways to customize your food to have it served fresh or even cheaper than what's listed on the menu?
We've scoured the internet to gather the fast-food ordering hacks that will blow your mind. After reading these hacks, you're never going to order fast-food in the same way again. Your taste buds—and your wallet—will thank you.
And for more, don't miss these 15 Classic American Desserts That Deserve a Comeback.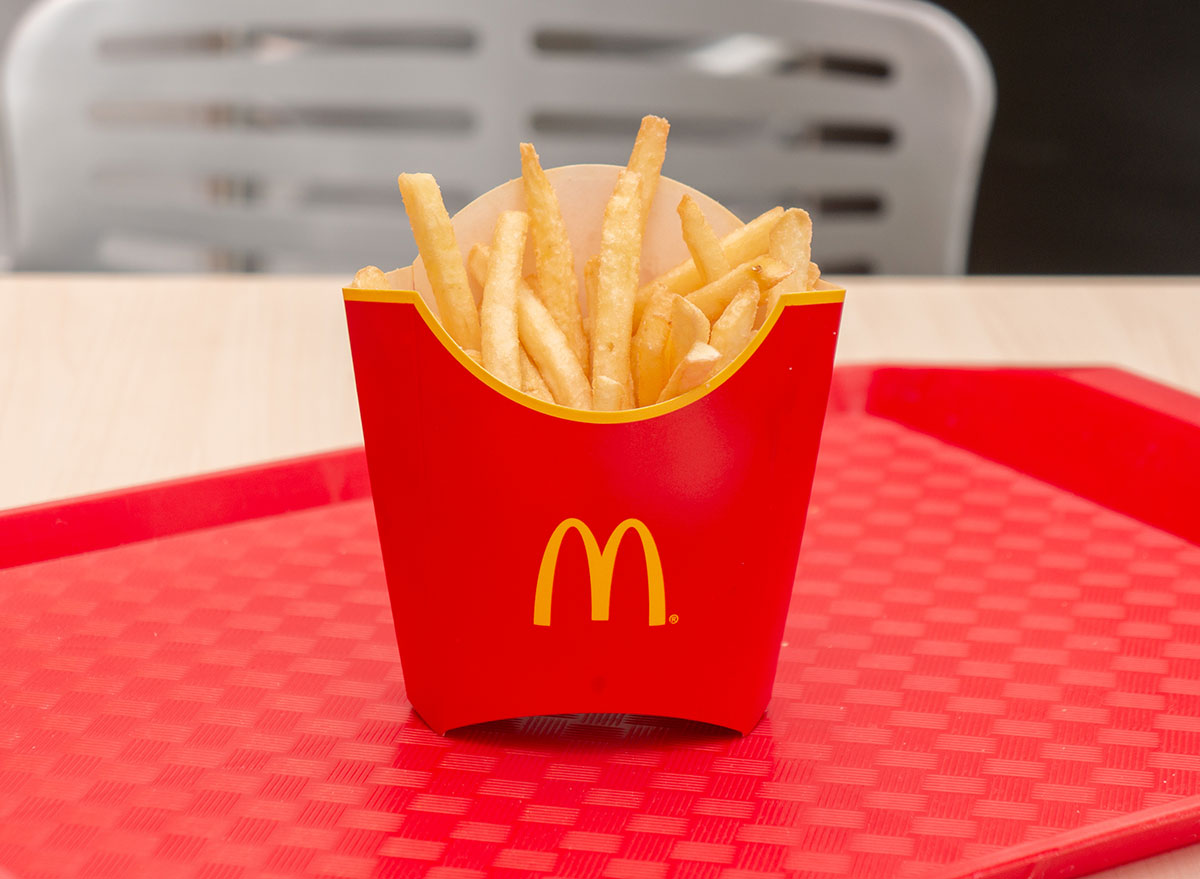 Maybe you've heard that to get a serving of fresh fries, you should ask the McDonald's employee for fries without salt. As the tale goes, you'll get a fresh batch of fries, as they normally come salted. But you don't need to make the employees clean the fry basket and equipment to get a fresh batch! If the restaurant isn't busy, just ask for fresh fries. It's easier for the employees to make a fresh, salted batch than it is for them to make fresh unsalted ones. (And if you're ordering unsalted fries as a healthier option, well, you might be better off going with a different side dish entirely.)
And for more food facts, sign up for our newsletter to get daily recipes and food news in your inbox!
Order a 20-piece McNuggets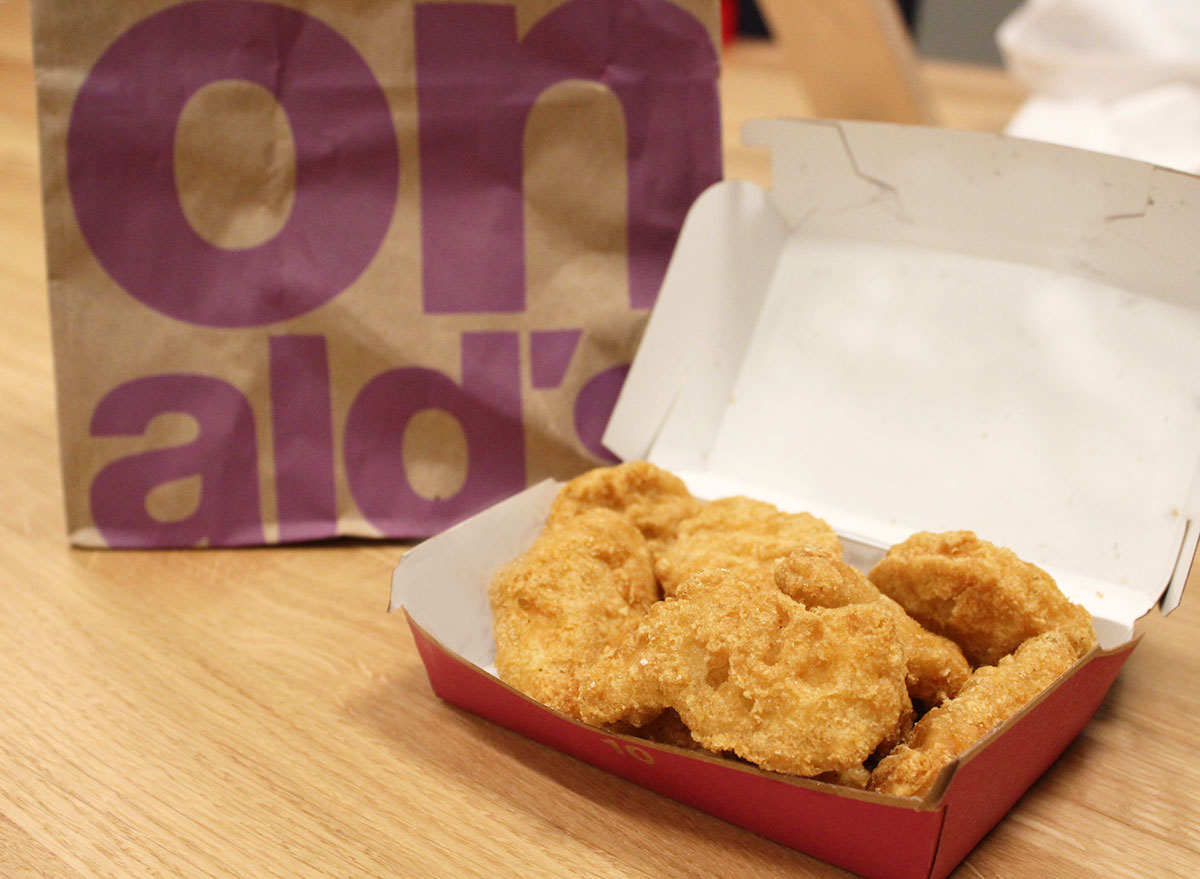 If you don't know what to order at McDonald's, you really can't go wrong with McNuggets. McNuggets are perfect for the chicken lovers out there and for those who like dipping sauces. If you're looking to get a bang for your buck, order a 20-piece McNugget instead of a 10-piece. A 10-piece McNuggets order costs $5.19, whereas a 20-piece order costs $6.99. That's double the number of nuggets for less than two dollars.
Ask for half of each filling at Chipotle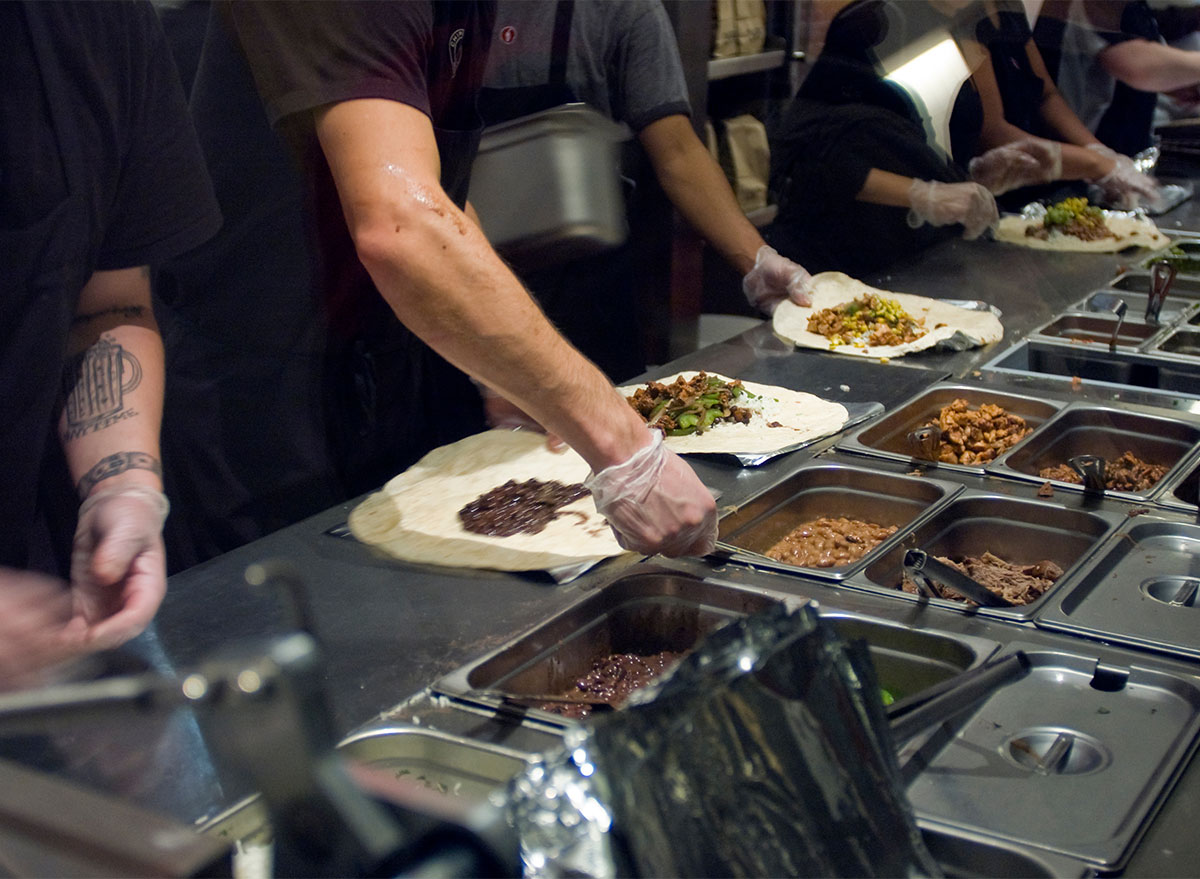 When asked what type of rice and beans you want, say half and half. A majority of the time, they will give you nearly double what they would have if you only said one type. The same applies to protein, where you can ask for half and half, but they will only charge you for the price of the more expensive meat. (Pro tip: Chicken and sofritas are the same price!)
Skip the protein and get free guacamole at Chipotle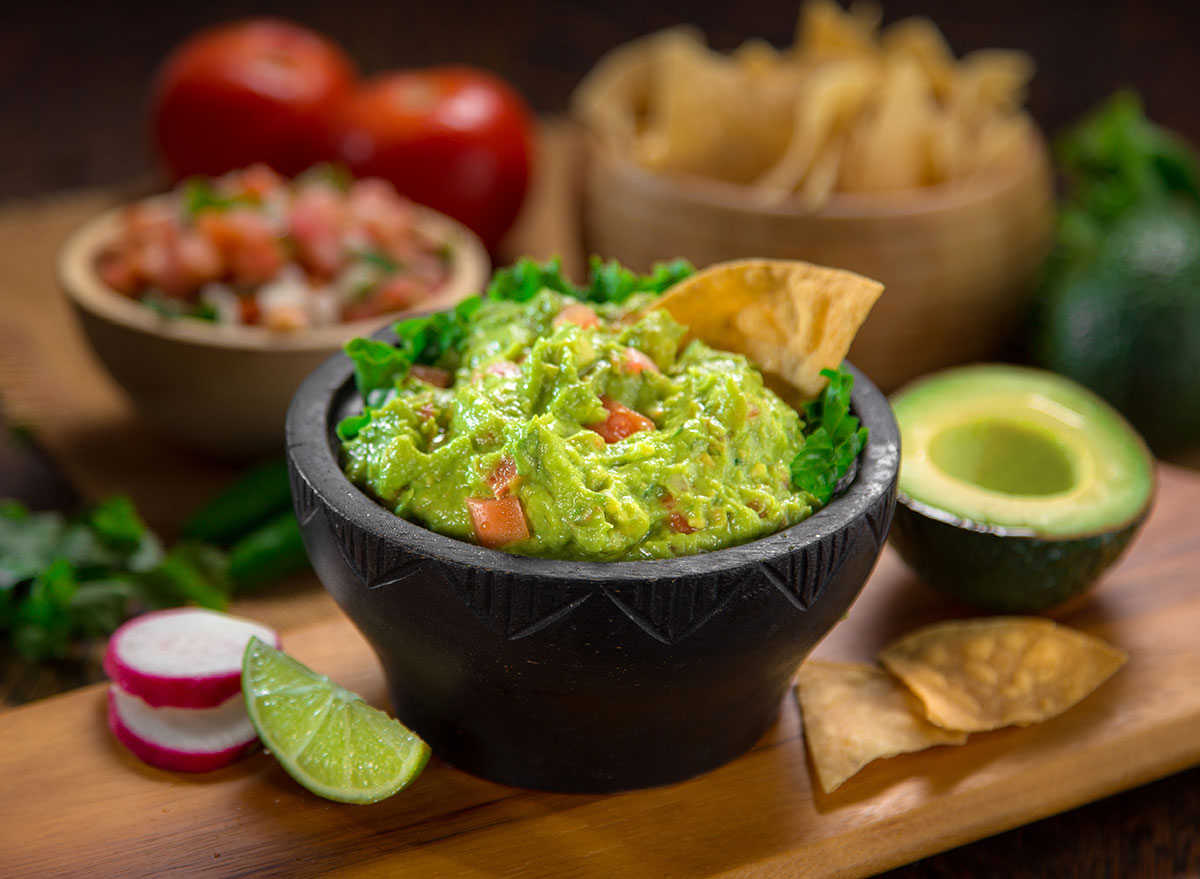 There's nothing better than a side of guac when you don't have to pay extra for it. When you're at Chipotle, if you pass on meat or the sofritas protein option, you can get guacamole for free. If you're not willing to skip out on the protein and want to add the guacamole, ask for it on the side; they tend to give you more on the side than if they put it on your burrito.
Another Chipotle hack? If you get a burrito bowl, you can still get a tortilla on the side, free of charge.
Order a footlong at Subway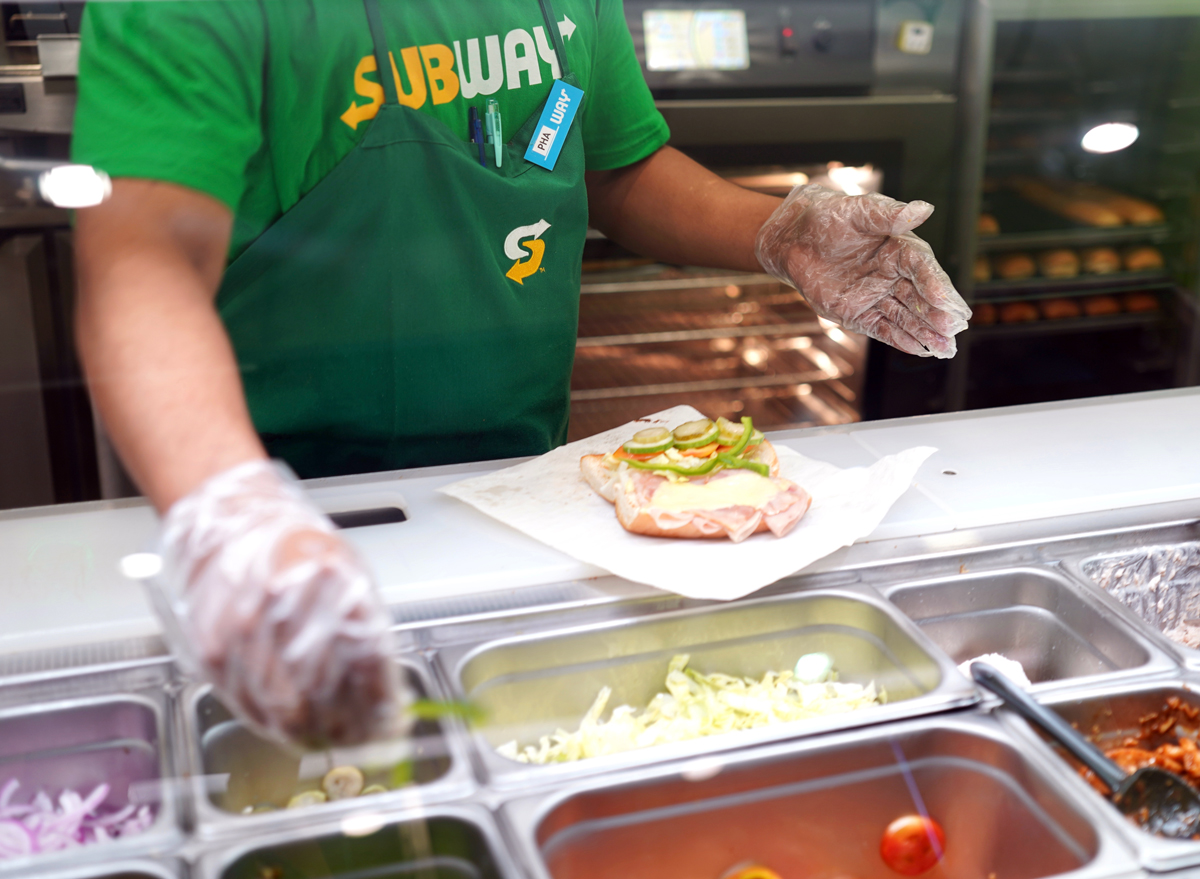 You probably remember hearing the commercial for Subway's five-dollar footlongs. I'll be the first to say that it's a catchy jingle. While not every footlong sandwich is five dollars, ordering a footlong sub is still cheaper than ordering two six-inches. A 12-inch sandwich is a lot for one sitting, but you can always share with a friend or save it for later.
And for more on what to order at the chain, here's Every Subway Sandwich—Ranked for Nutrition!
Order a triple espresso on ice for a cheaper iced latte
There's no better way to start your day than with an iced latte. However, this drink can be a little pricey when it doesn't have to be. To save nearly $2 on your next coffee order at Starbucks, ask for a triple espresso on ice in a large cup. After you get your drink, head over to the condiment area to add milk and anything else you might like.
It's worth noting, though, that this "hack" might not work during the pandemic, as Starbucks is doing takeout only. Ice and cold cups aren't options when you order an espresso shot in the Starbucks app for pickup ahead of time, and you might not be able to add milk to your drink yourself while stores are closed.
Order using the brand's mobile app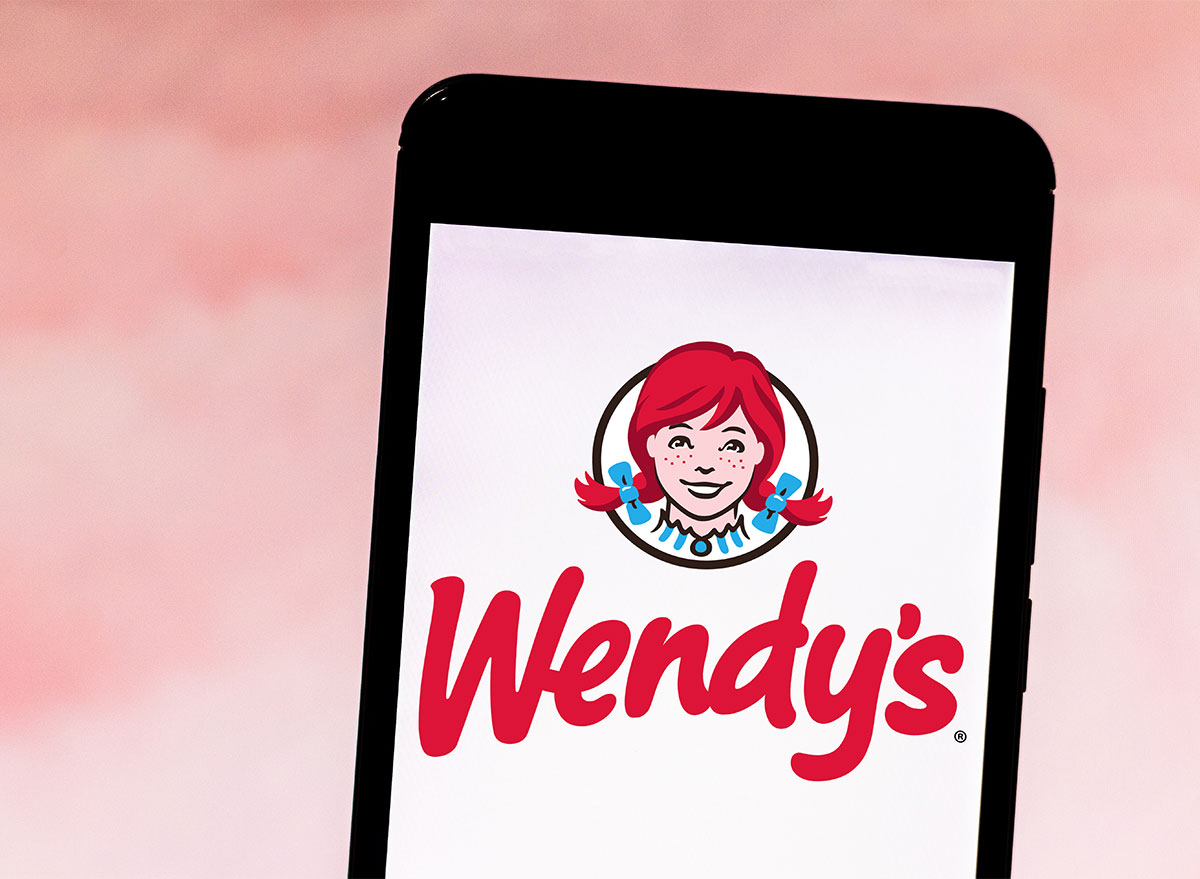 Nowadays, you can do anything on your phone from ordering groceries and watching movies to pre-ordering food from your favorite fast-food chains. Many fast-food restaurants have a mobile application where customers can earn freebies. Who doesn't like free food?
When you download the Dairy Queen app, you can get a free small blizzard. If you join MyPanera Rewards, you get a free pastry. And rewards programs from chains like Noodles & Company and Dominos will earn you points for every purchase that you can redeem for free food. (You don't need a smartphone app; you can add your purchases to your account through a computer and a web browser.)
While it might not seem like a lot, you'll be saving a few bucks and enjoying a sweet treat at the same time. Other fast-food restaurants like Chipotle, Wendy's, Burger King, McDonald's, Subway, Krispy Kreme, and Baskin Robbins, offer exclusive deals in their apps, so make sure you have them all downloaded before you go!
And for more ways fast food is changing, here are the 5 New Things You'll See at Chick-fil-A When It Reopens.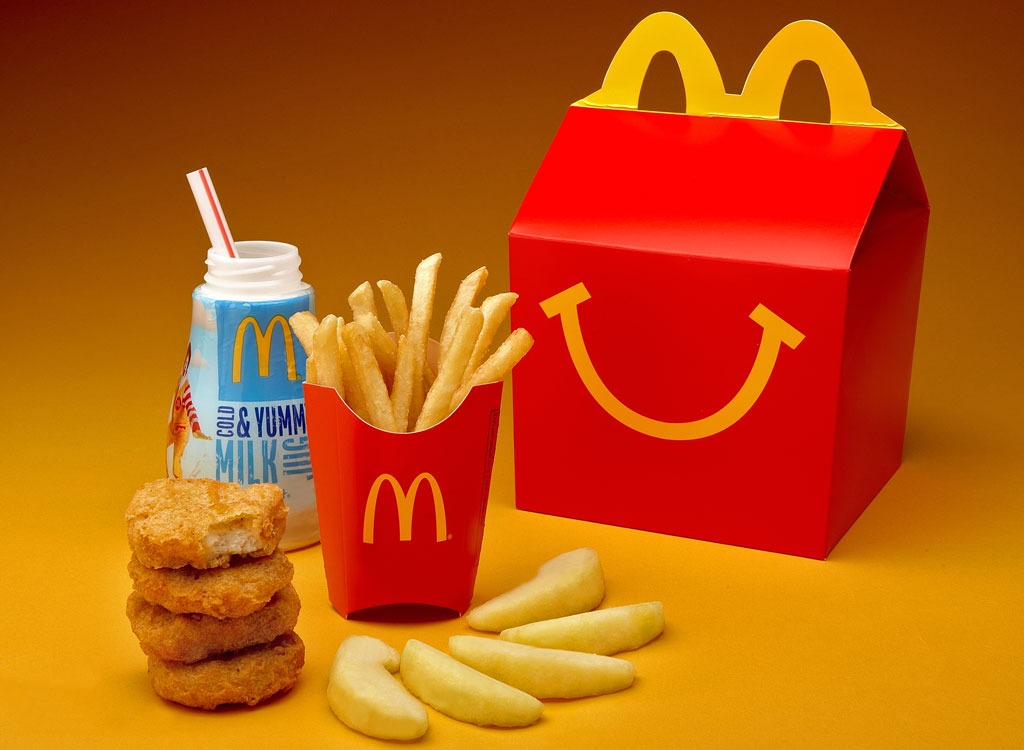 Chipotle offers kids' meals for children, but you don't have to be a child to enjoy these options. You can build a meal with rice, beans, steak, and two tortillas for only $5. You might also be able to get some sides such as sour cream and corn for free this way, depending on the location. And Chipotle isn't the only fast-food or fast-casual restaurant with kids' meal options! McDonald's Happy Meals and the kids' meals at Wendy's, Chick-fil-A, and Burger King are suitable as portion-sized adult meals.
And for more about the Golden Arches, don't miss these 30 Crazy McDonald's Facts That Will Blow Your Mind.
Order pour-over coffee at Starbucks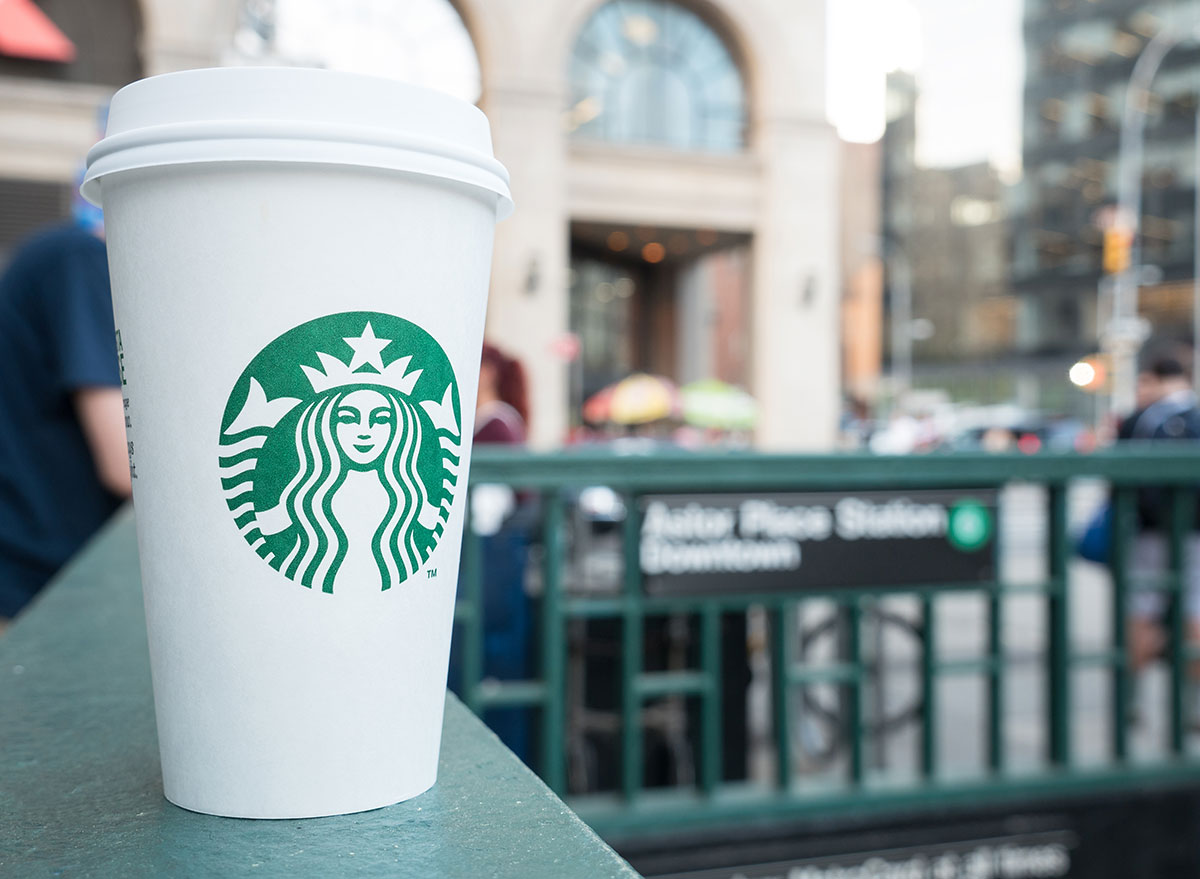 If Starbucks isn't too crowded, try ordering a pour-over coffee, rather than a cup of drip. (Yes, you can ask them for French press coffee, too.) Just know that this will take longer, so it's best to try it when the store isn't crowded and you (and the baristas) have time to spare.
And whatever you do, be sure to avoid these 25 Mistakes You're Making at Starbucks.
Ask for an "old-style" sandwich at Subway
There's nothing worse than going to bite into a pile-high sub and having the toppings spill out of the sides. Not only is it annoying, but it essentially turns your sub into a salad. If you're looking to keep all of your toppings in the sub, when you order at Subway, ask the employee for an "old-style" sandwich. This way, they'll cut the sub in a V slice from the top to create a boat-like crevice for your toppings, so they stay put. (And if they don't know what you mean, you can explain how you want the bread to be cut.)
Order a round egg at McDonald's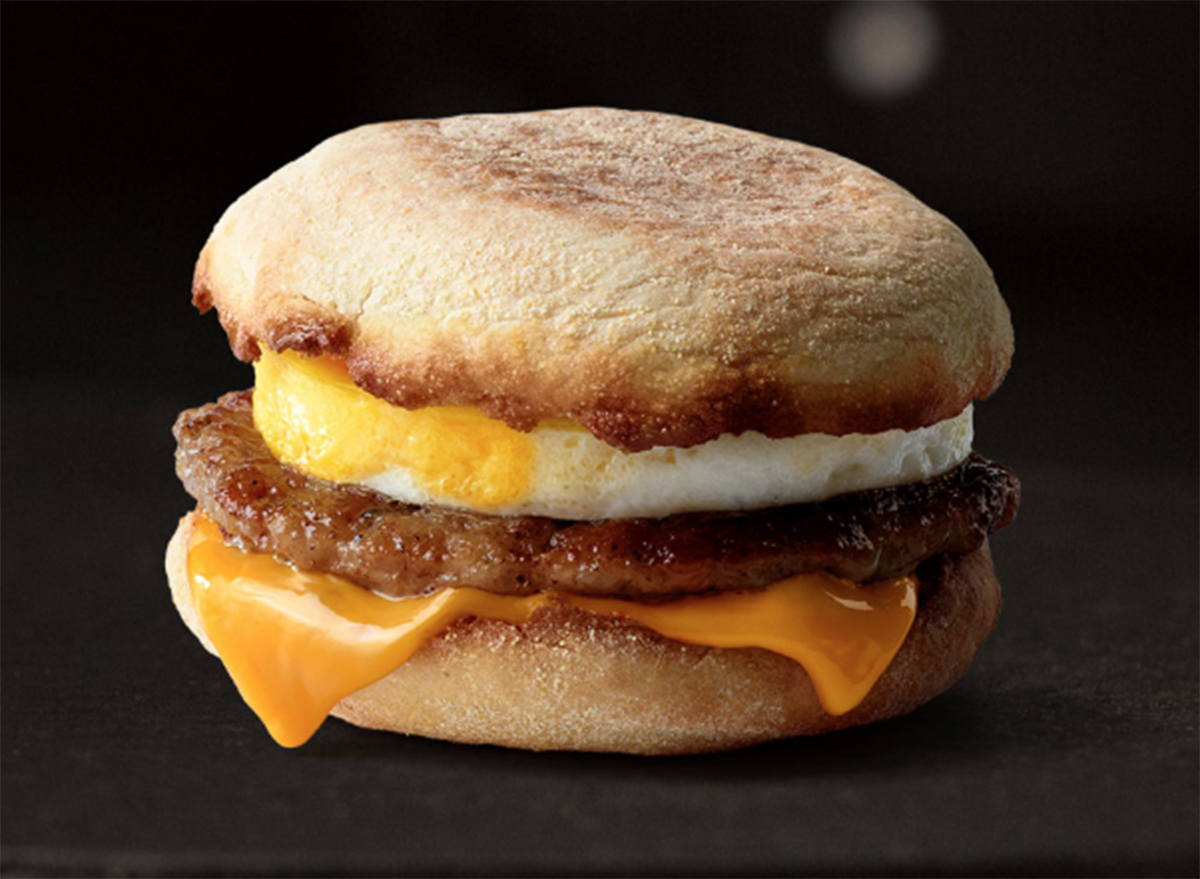 If you need a grab-and-go breakfast, you might as well head over to McDonald's to get an Egg McMuffin. (Don't forget the hashbrowns, either.) Upon request, you can order a round egg for your breakfast instead of a folded one. While this might take a few minutes longer, it will make your breakfast so much more delicious, and you'll know you're getting a fresh-cooked egg.6254a4d1642c605c54bf1cab17d50f1e
Order a small coffee in a larger cup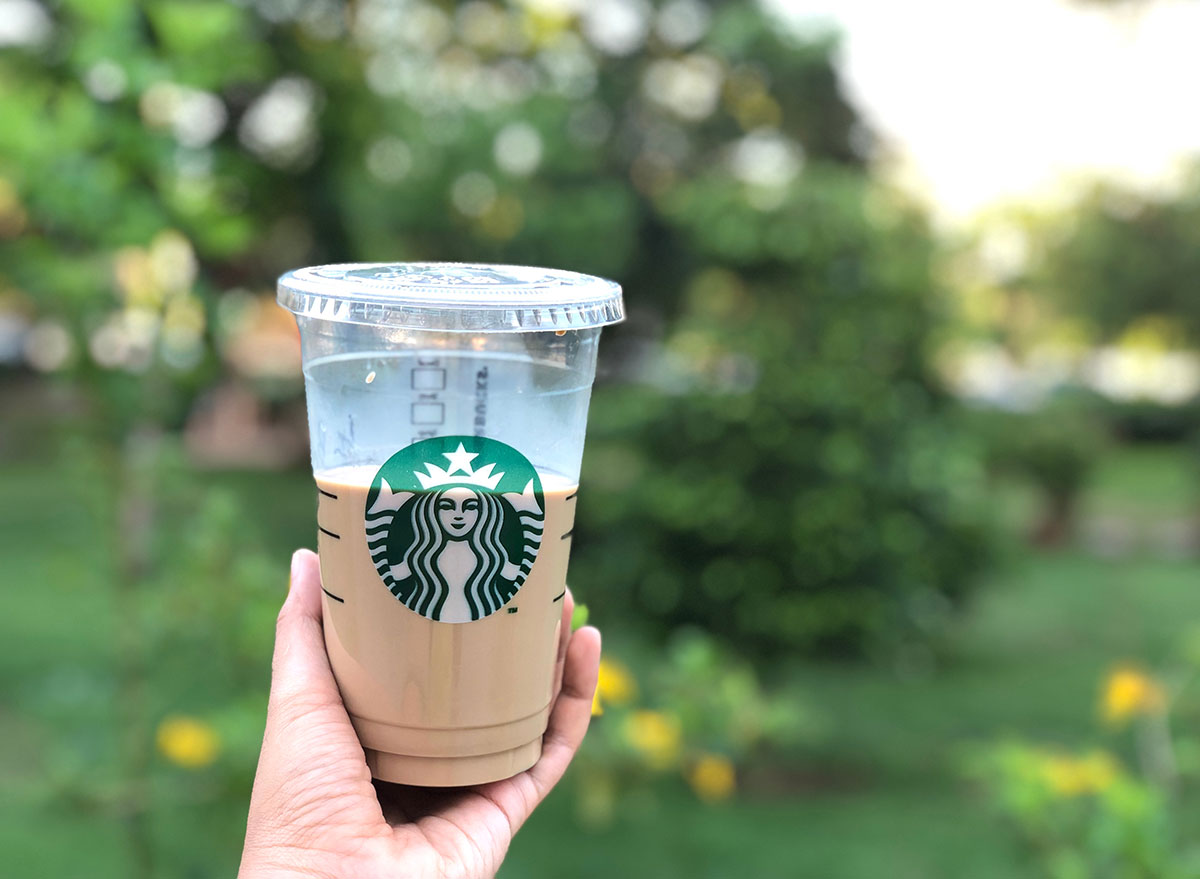 If you're not a fan of pouring out some of your coffee to make room for cream, you're not alone. It's a waste of money, and it's inconvenient. To prevent this, order a small coffee in a larger cup. Not only will you have more room to add what you'd like, but sometimes the barista will even slip in a little extra coffee.
And for more, check out these 108 most popular sodas ranked by how toxic they are.
Casey Clark
Casey Clark is a current journalism student at Hofstra University with a passion for food, beauty, and entertainment.
Read more about Casey