The Most Popular Fast-Food Chain in Every State Right Now
Americans are loving Sonic during the pandemic.
Whether your state is in the early stages of the reopening process or you've been able to eat outside at restaurants for weeks, there's no denying that the coronavirus pandemic has changed Americans' eating habits. People are cooking at home more, and they're buying takeout and delivery food more, too. Even if you can't sit inside your favorite restaurant or fast-food joint, you can still order your favorites to-go and eat them outside or at home.
With that in mind, Top Data and Cuebiq teamed up to take a look at just what the most popular fast food in every state is during the pandemic. Using "consumer tracking data as an indicator of visits to fast-food locations," Top Data looked at information gathered from June 2019 to June 2020 to see which fast-food joints are seeing more visits this year than they did last year.
You'll notice a few repeat favorites on this list, and it's not hard to see why. Top Data reports that customers have been loving Sonic since March—when quarantine started in many states. It makes sense: People can enjoy their food in their cars at Sonic, while safely staying away from anyone who doesn't live in their household. The drive-in model is old-school, but it's also perfect for social distancing. No wonder Sonic was the top fast-food restaurant in a whopping 14 states during the pandemic! Here's the full list, if you're curious about what restaurants your neighbors are visiting during this time. (And, full disclosure, this list is technically 48 states and not 50—TopData didn't provide information on Alaska and Hawaii's favorite fast-food chains.)
And for more on what your state is loving, here's The Most Popular Recipe Right Now in Every State.
ALABAMA: Sonic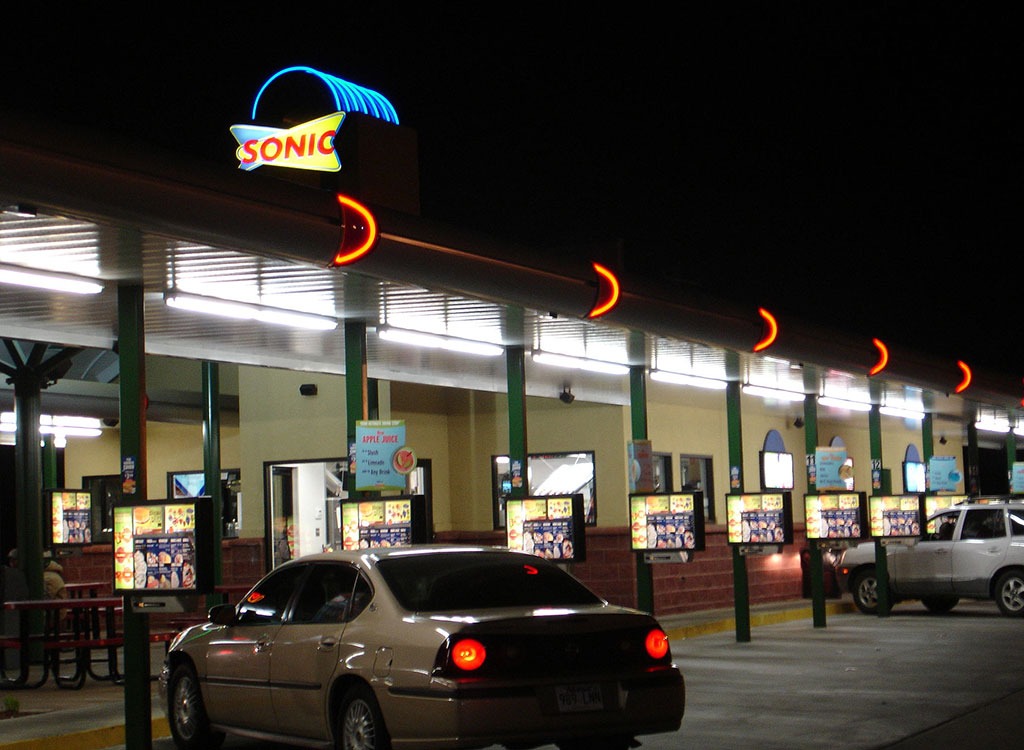 Sonic has dozens of locations in Alabama, so it makes sense that the state is loving the drive-in joint. Don't forget to order a slush during the chain's signature happy hour!
And for more on what your state is loving, don't miss The Absolute Best Burger in Every State.
ARIZONA: Sonic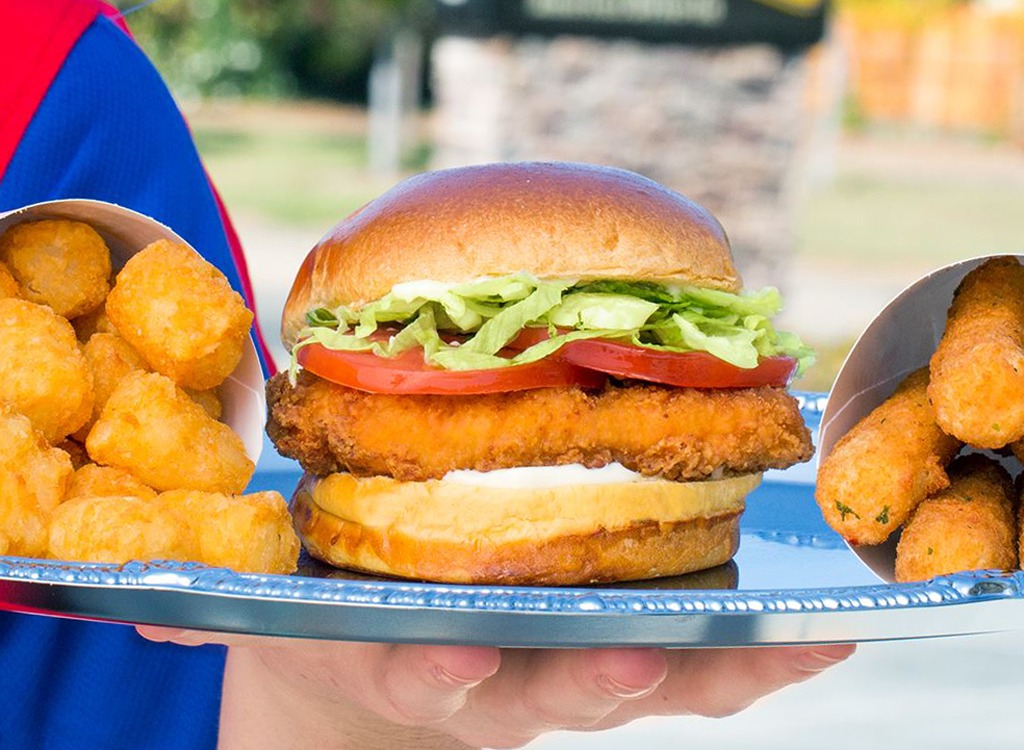 Another win for Sonic! But do Arizonans like their Sonic sandwiches with fries or tater tots?
ARKANSAS: Sonic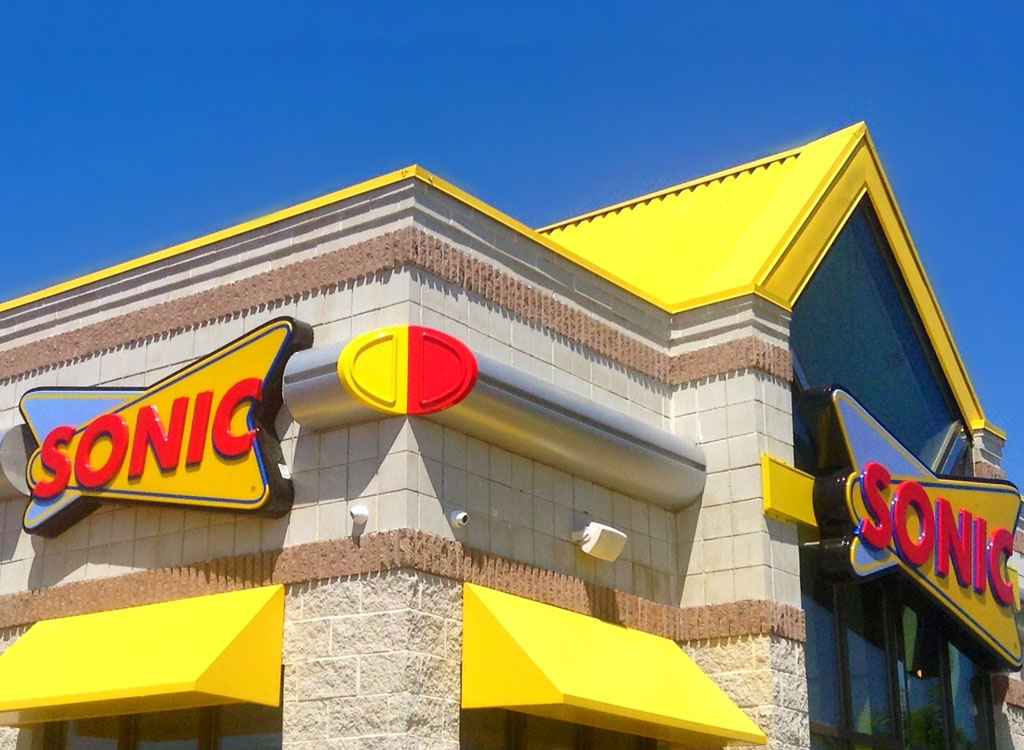 Are you sensing a theme here? In addition to Sonic, Arkansas residents are loving McDonald's Taco Bell, Subway, and Chick-fil-A.
CALIFORNIA: McDonald's
The Golden State and the Golden Arches: a match made in heaven.
COLORADO: Chick-fil-A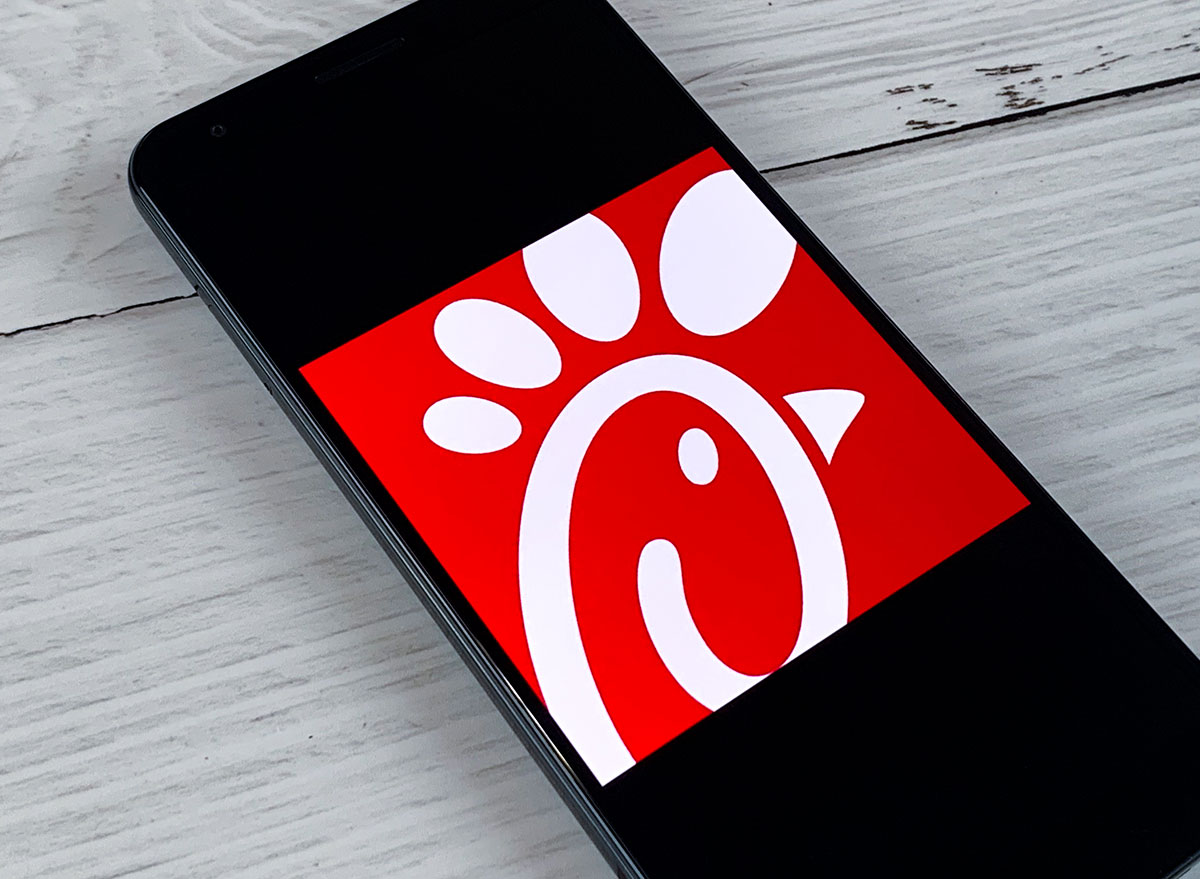 It's Coloradoans' pleasure to eat at this chicken chain.
CONNECTICUT: Wendy's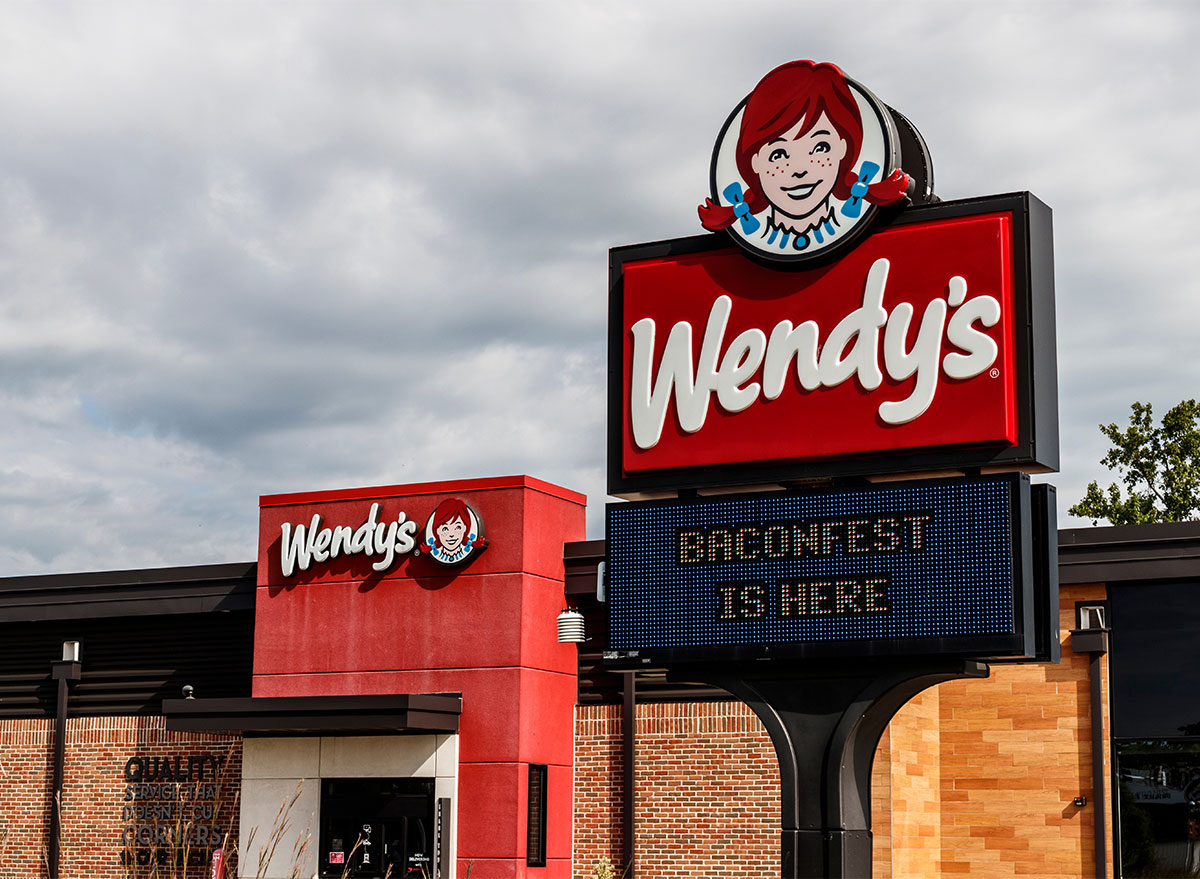 Wendy's, Taco Bell, and Burger King are all favorites of Connecticut residents. Hopefully, they're enjoying Wendy's breakfast.
DELAWARE: Chick-fil-A
Who wouldn't want a spicy chicken sandwich and some fries with Chick-fil-A sauce?
Not sure what to order? Here are The Best and Worst Foods at Chick-fil-A.
FLORIDA: Chick-fil-A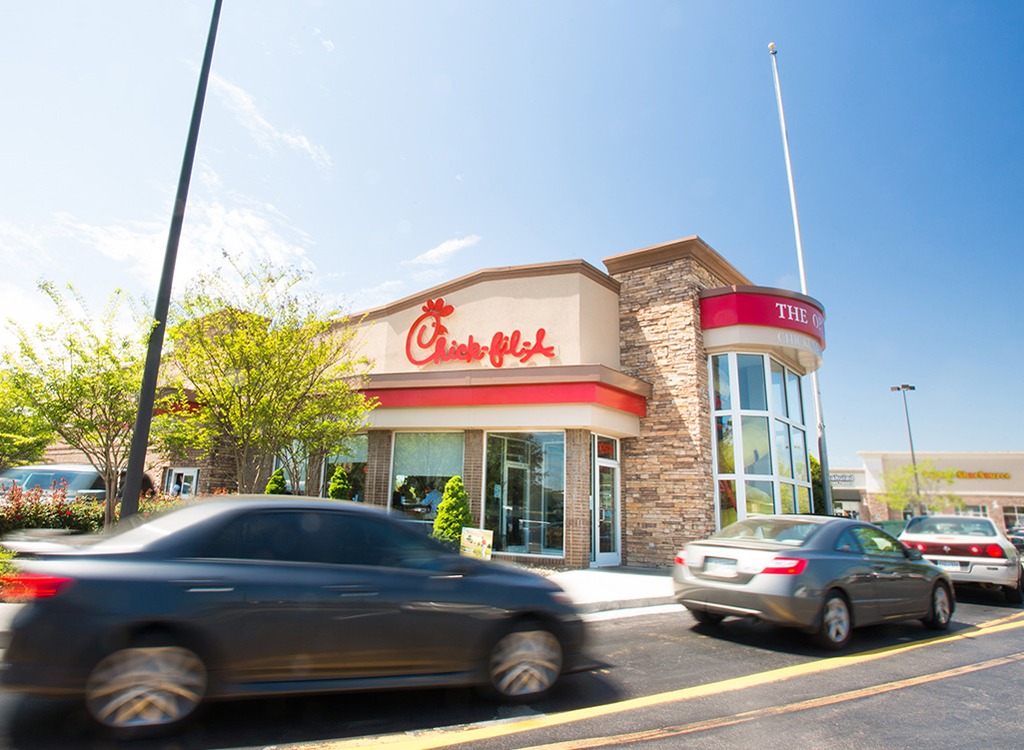 Nothing beats an ice-cold Chick-fil-A sweet tea on a sweltering Florida day.
GEORGIA: McDonald's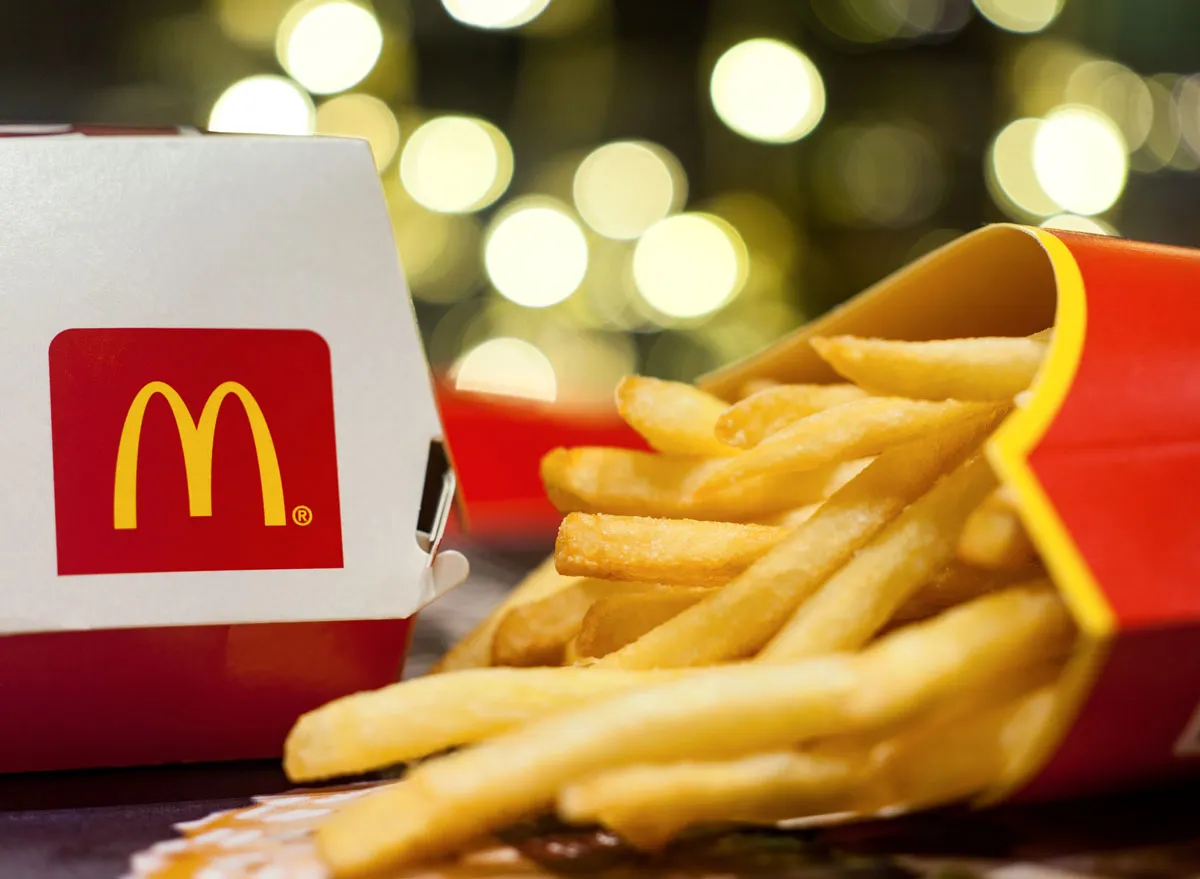 Another vote for the Golden Arches! Why mess with a classic?
And if you love McDonald's fries, don't miss these 15 Crazy Facts About McDonald's Fries You Never Knew.
IDAHO: Sonic
We're betting Idaho loves the French fries at Sonic, considering the state is known for its potatoes.
ILLINOIS: Wendy's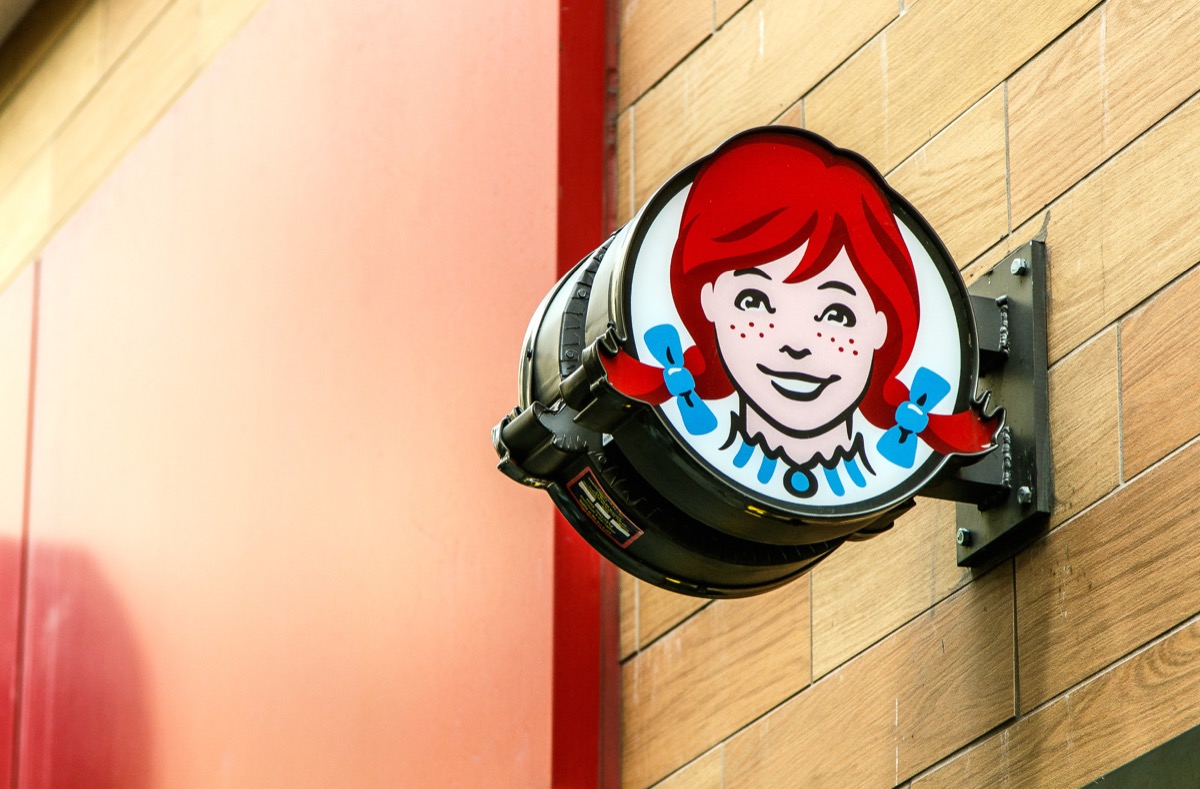 The good people of Illinois can't resist those square hamburgers.
INDIANA: Chick-fil-A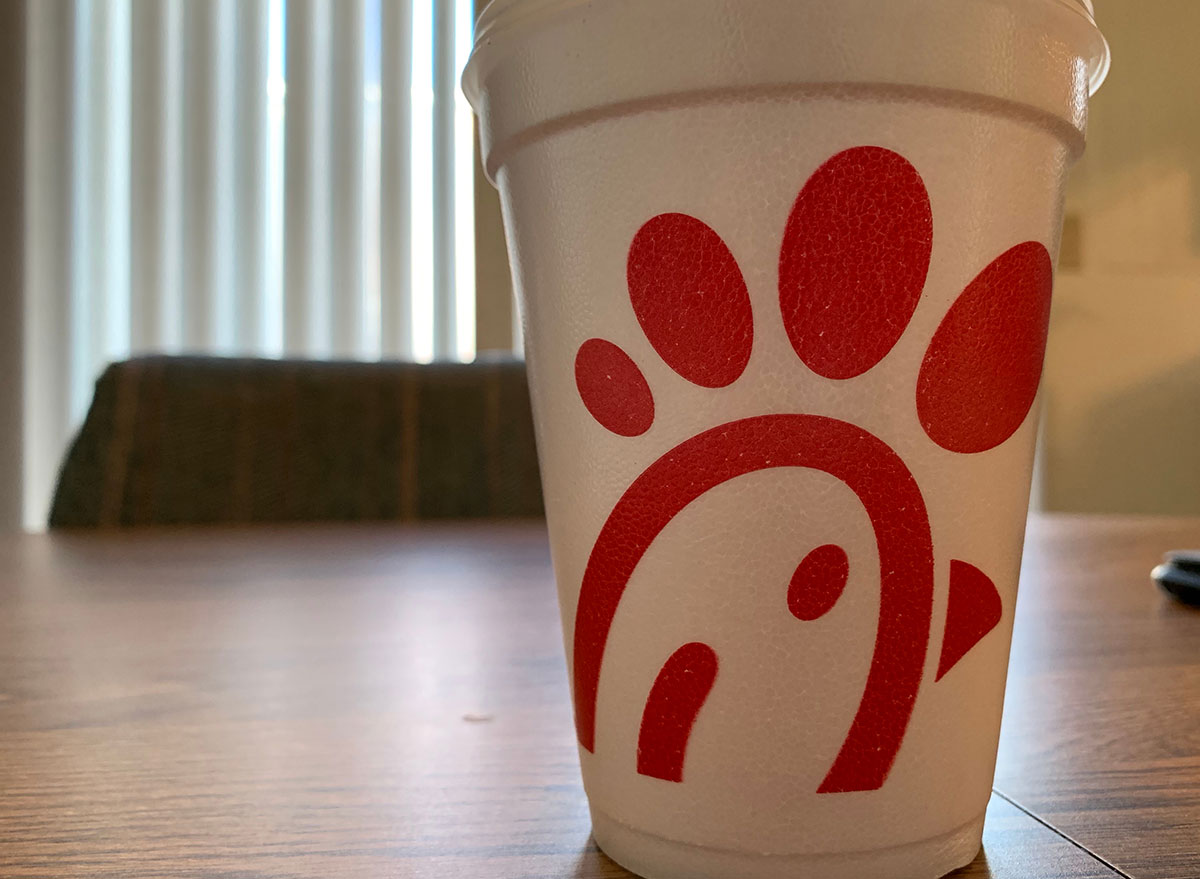 Indiana residents can't resist those waffle fries, and we can't say we blame them.
IOWA: Taco Bell
Iowa residents know that burritos and tacos can be even better than fast-food burgers.
KANSAS: Sonic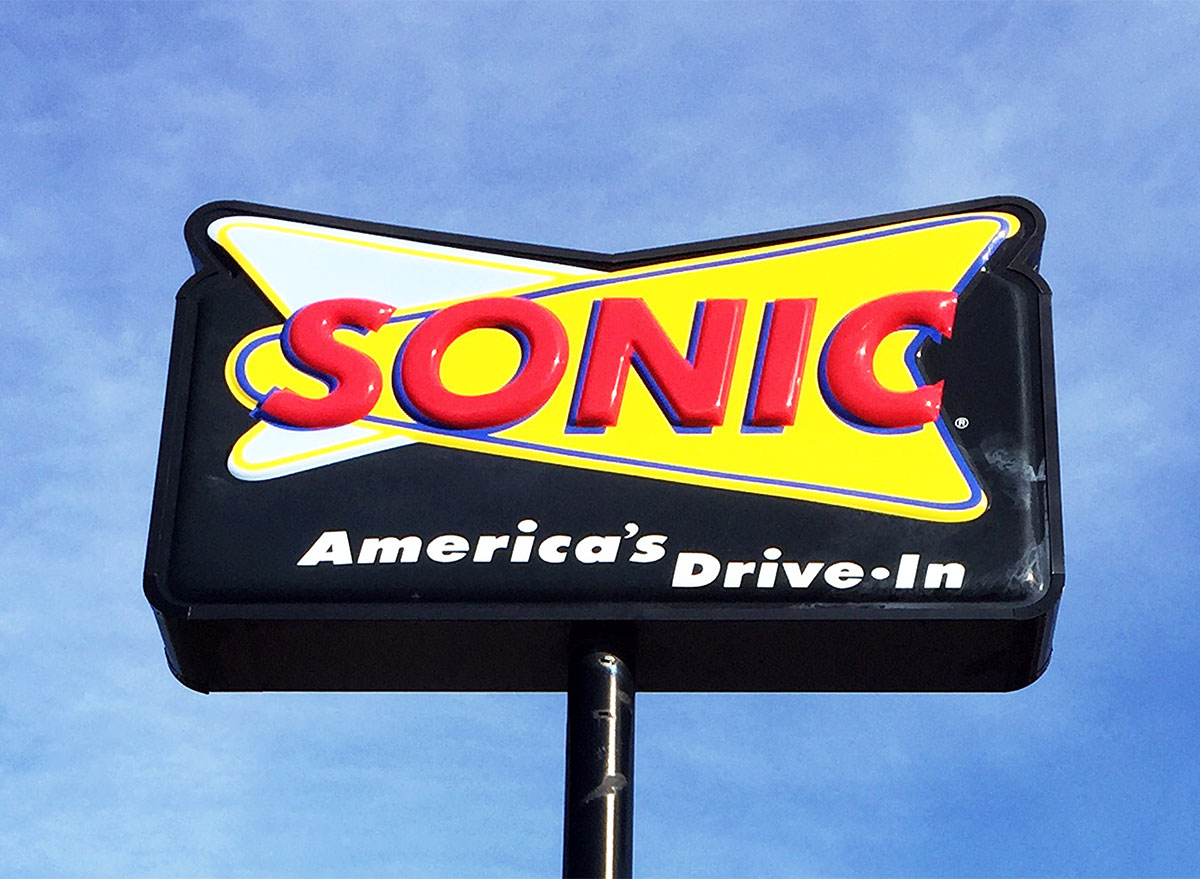 With so many states loving Sonic, we're starting to crave the drive-in food ourselves.
KENTUCKY: Sonic
Nope, KFC isn't the top fast-food joint in Kentucky! No one tell Colonel Sanders.
And if you're headed to the drive-in, here are The Best & Worst Menu Items at Sonic.
LOUISIANA: Popeyes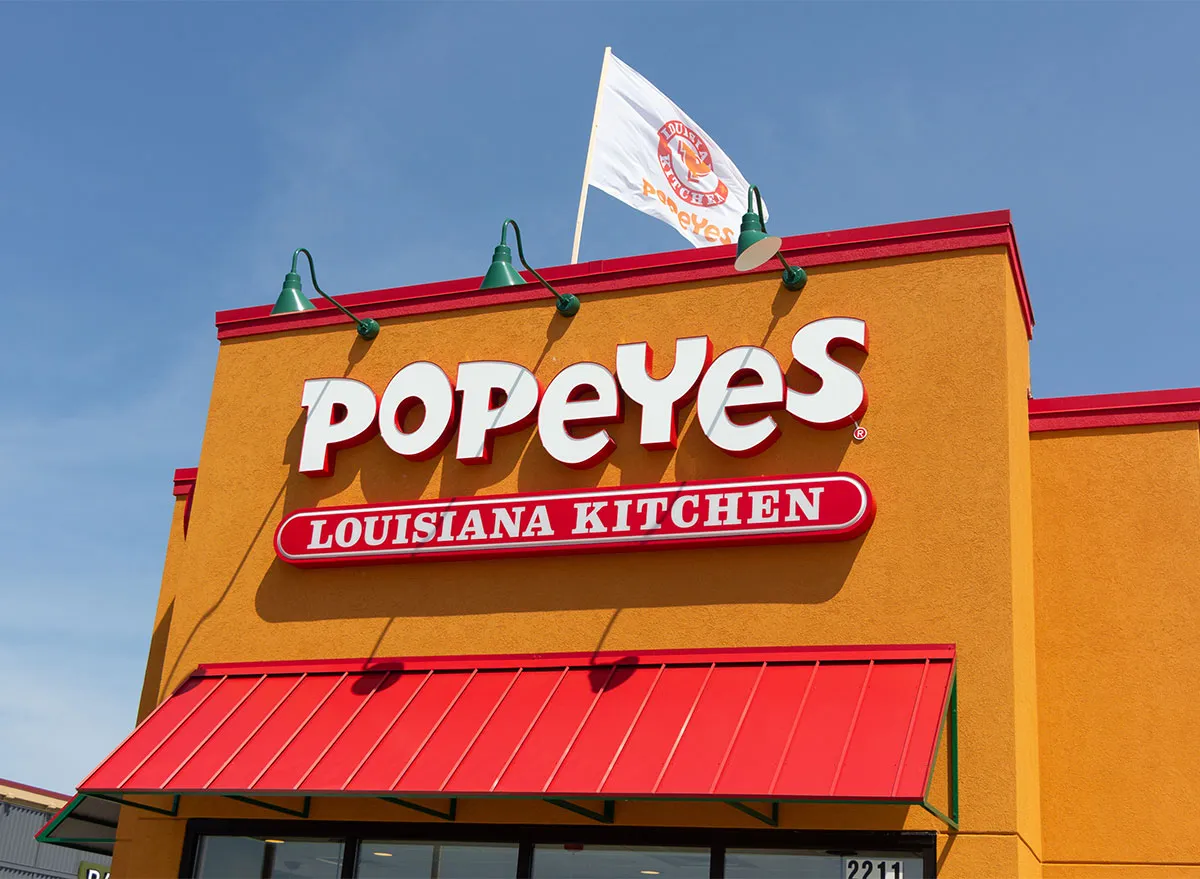 Popeyes proudly serves Louisiana-style fried chicken, and the state loves the restaurant right back.
MAINE: Taco Bell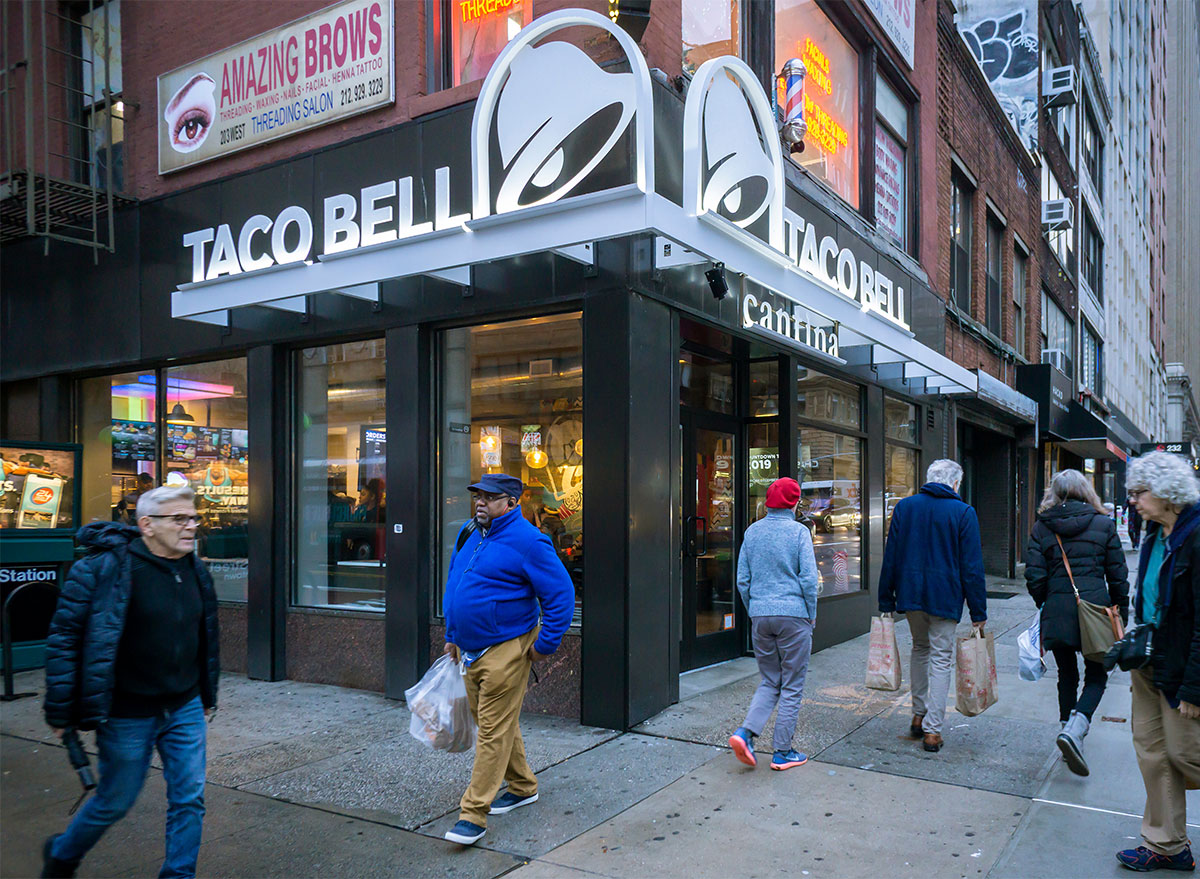 Taco Bell's Mexican-American offerings are a hit in Maine.
MARYLAND: Chick-fil-A
There are countless fast-food chicken chains out there, but Chick-fil-A reigns supreme in Maryland. (Really, though—y'all are one of the only states with Nando's, what are you doing at Chick-fil-A?)
MASSACHUSETTS: Taco Bell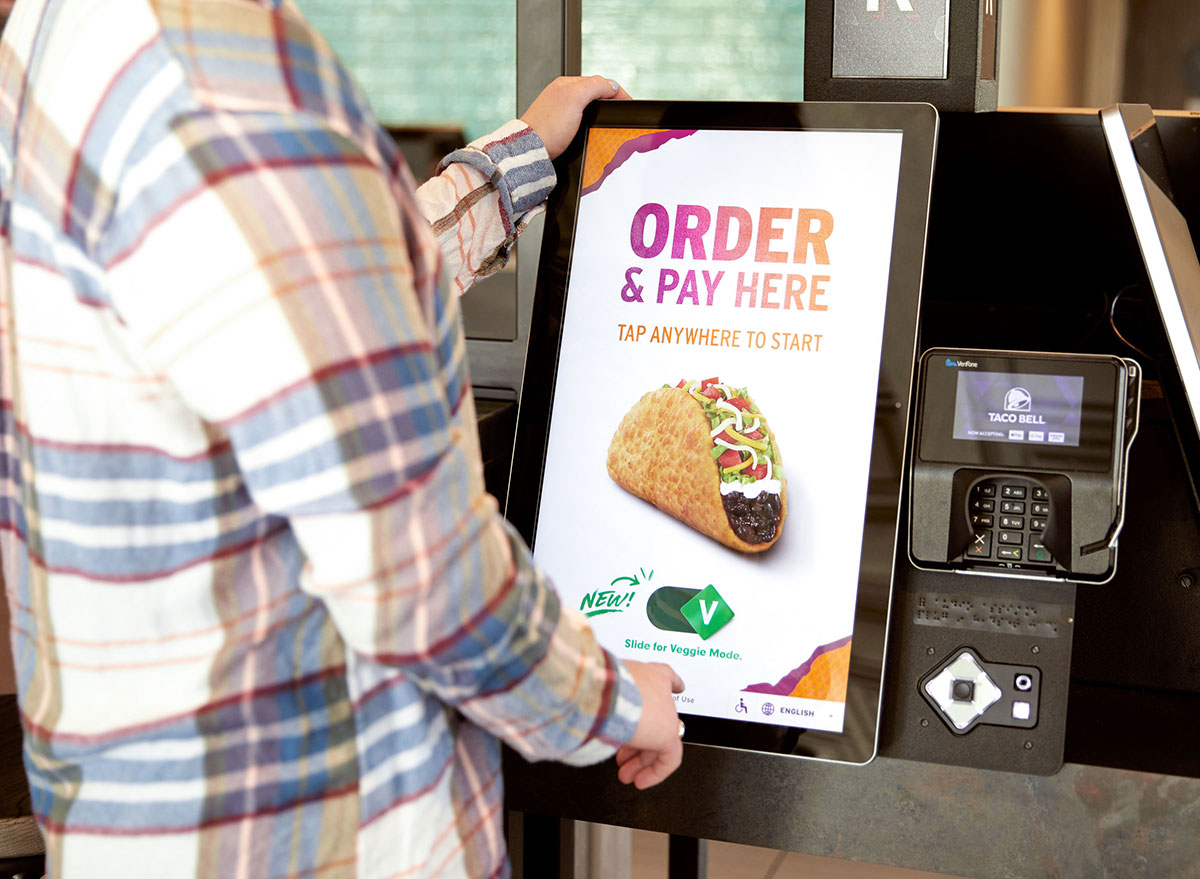 Massachusetts residents are big Taco Bell fans. Maybe they're washing those tacos down with a coffee from Dunkin'?
MICHIGAN: Taco Bell
The love of Taco Bell transcends state lines.
MINNESOTA: Taco Bell
What is it with Taco Bell and states that start with "M"?
MISSISSIPPI: Sonic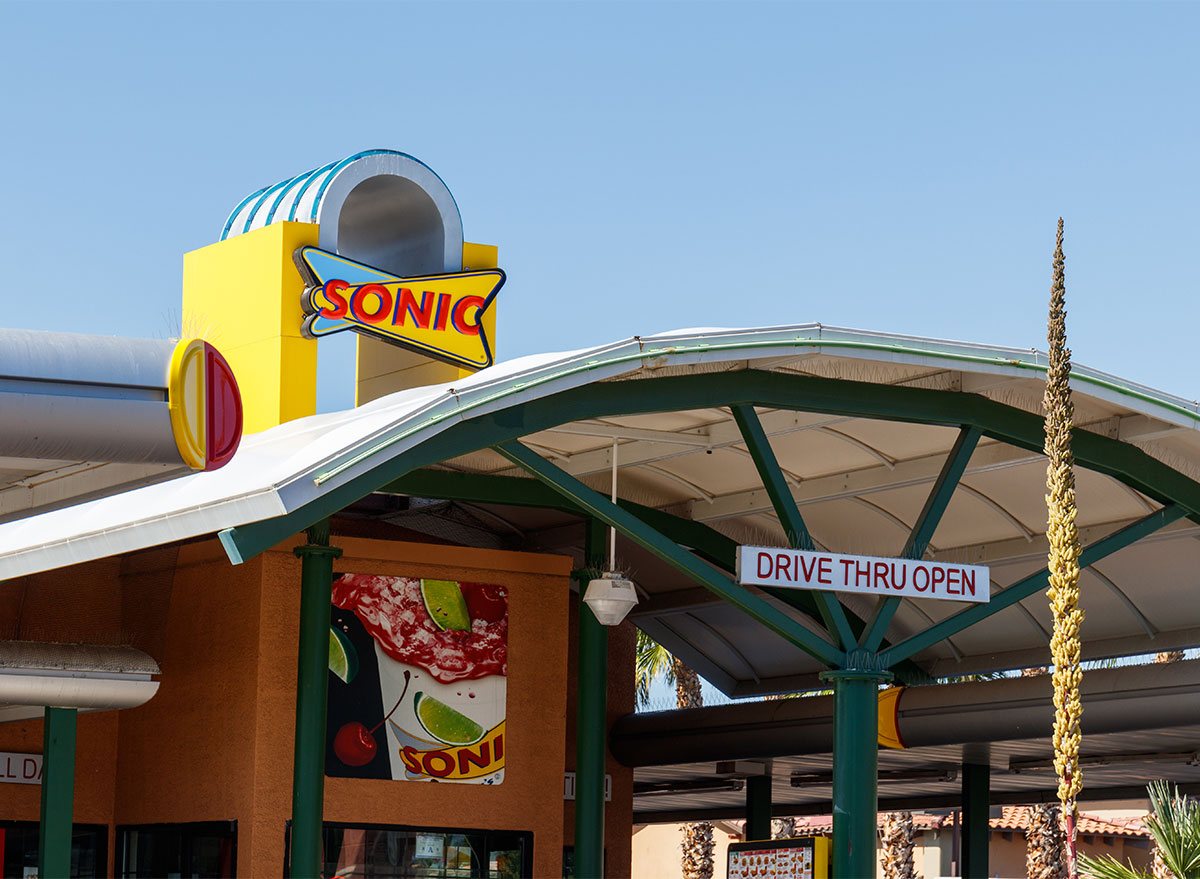 Sonic wins again! We certainly wouldn't mind stopping by for one of the chain's loaded breakfast burritos.
MISSOURI: Sonic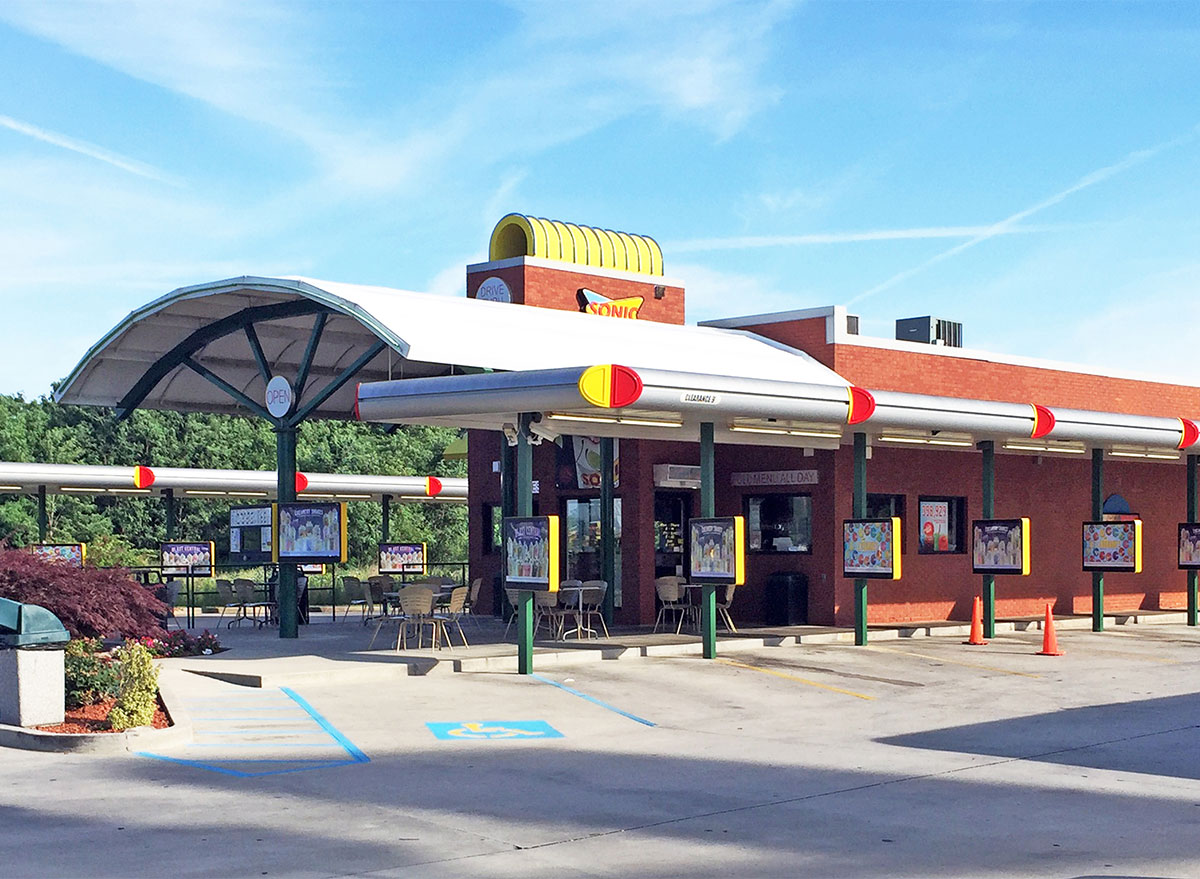 Missouri is landlocked, but we think its residents would love the bright-blue Ocean Water slush from Sonic.
MONTANA: Wendy's
Montana residents have a soft spot for the home of the Frosty.
NEBRASKA: Sonic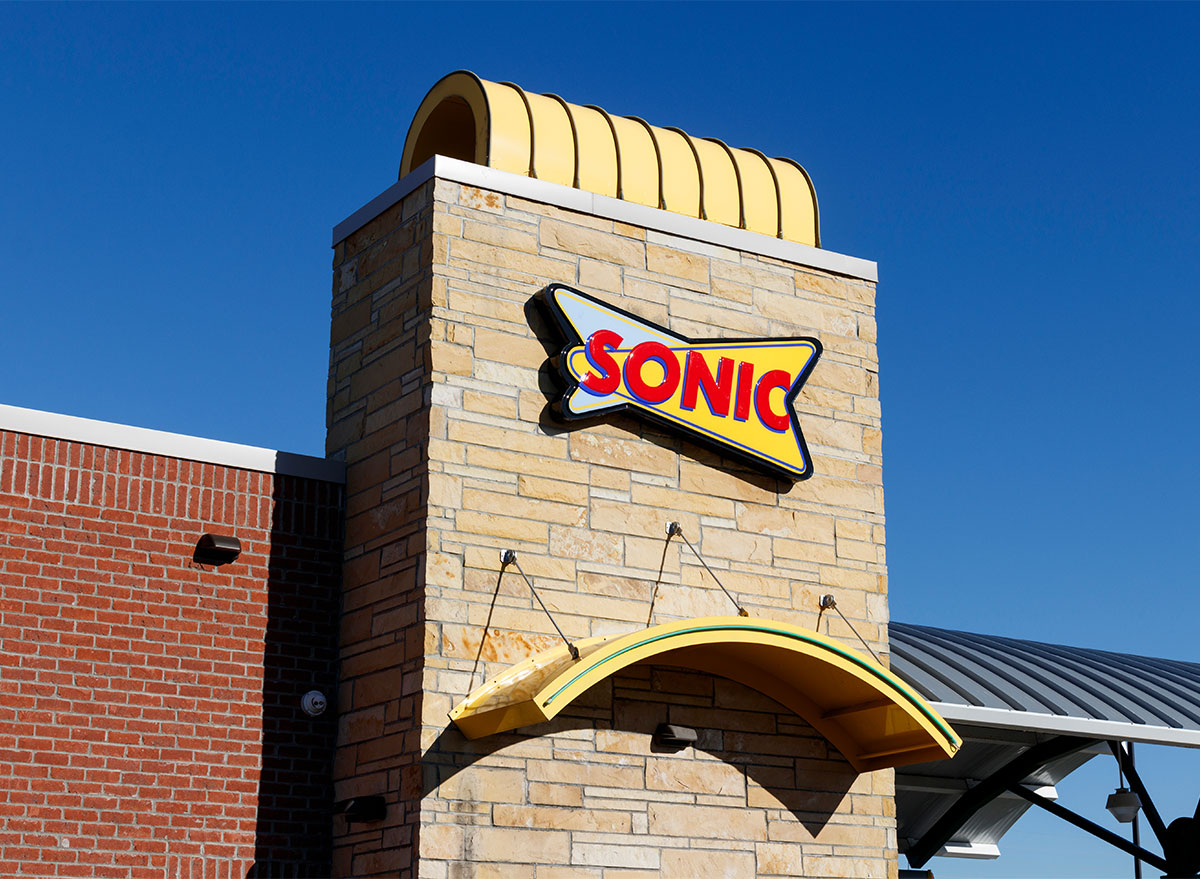 In addition to Sonic, Nebraska residents love Arby's, McDonald's, Subway, and Burger King.
NEVADA: McDonald's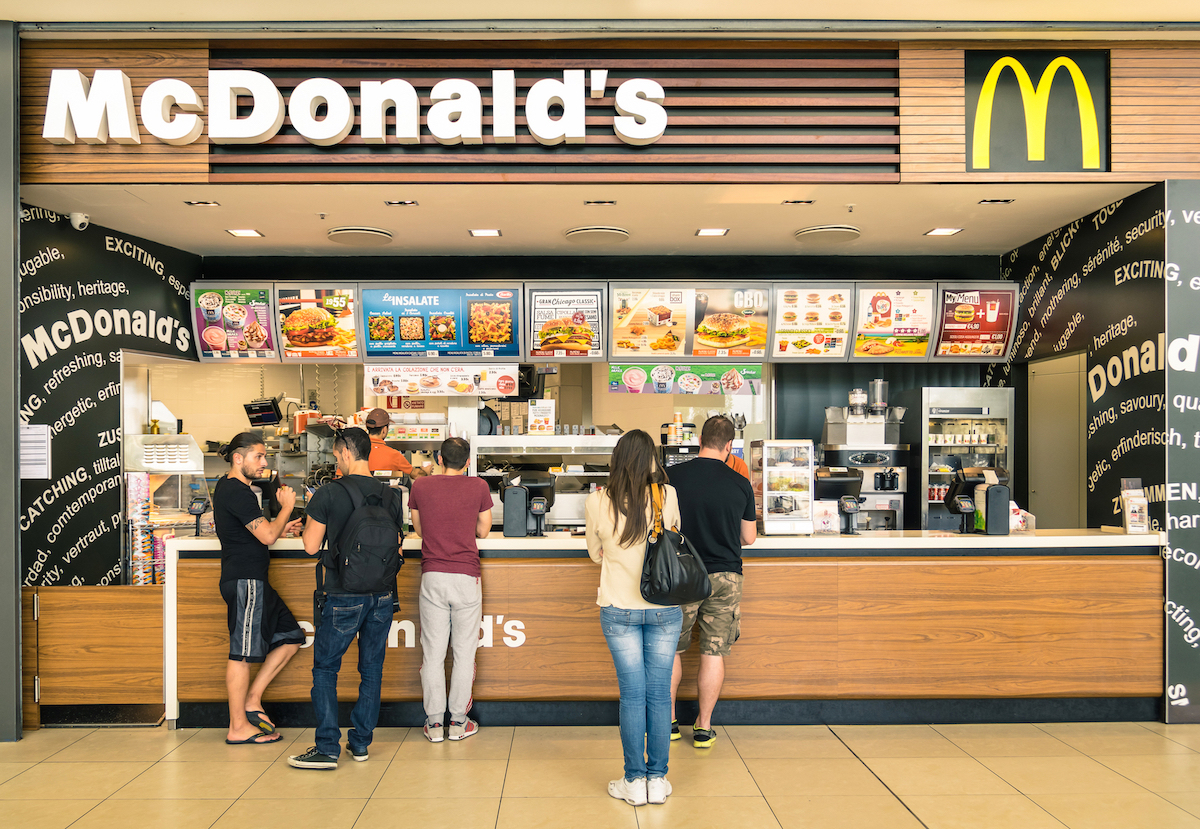 The home of the Big Mac reigns supreme in Nevada.6254a4d1642c605c54bf1cab17d50f1e
NEW HAMPSHIRE: Taco Bell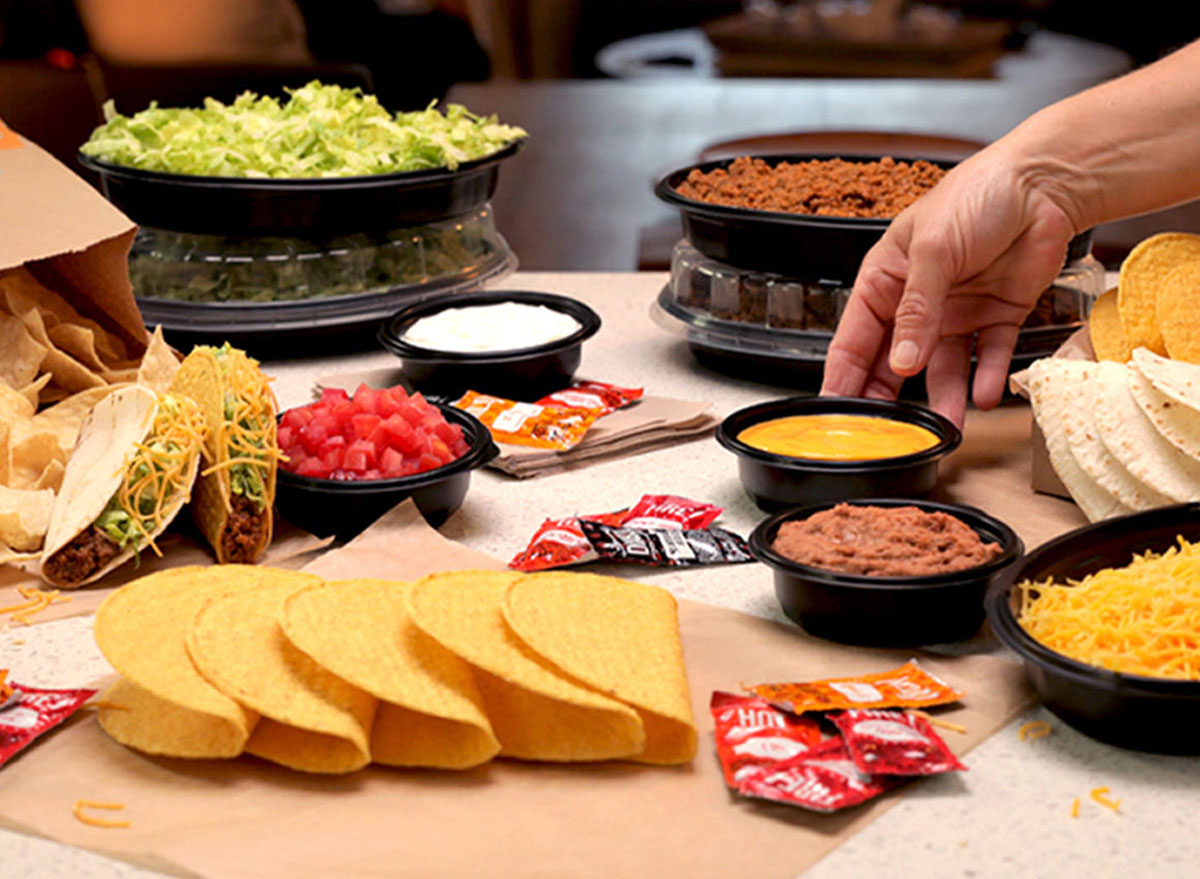 We just know New Hampshire residents are fans of Taco Bell's new at-home taco bar. It's perfect for quarantine!
NEW JERSEY: Wendy's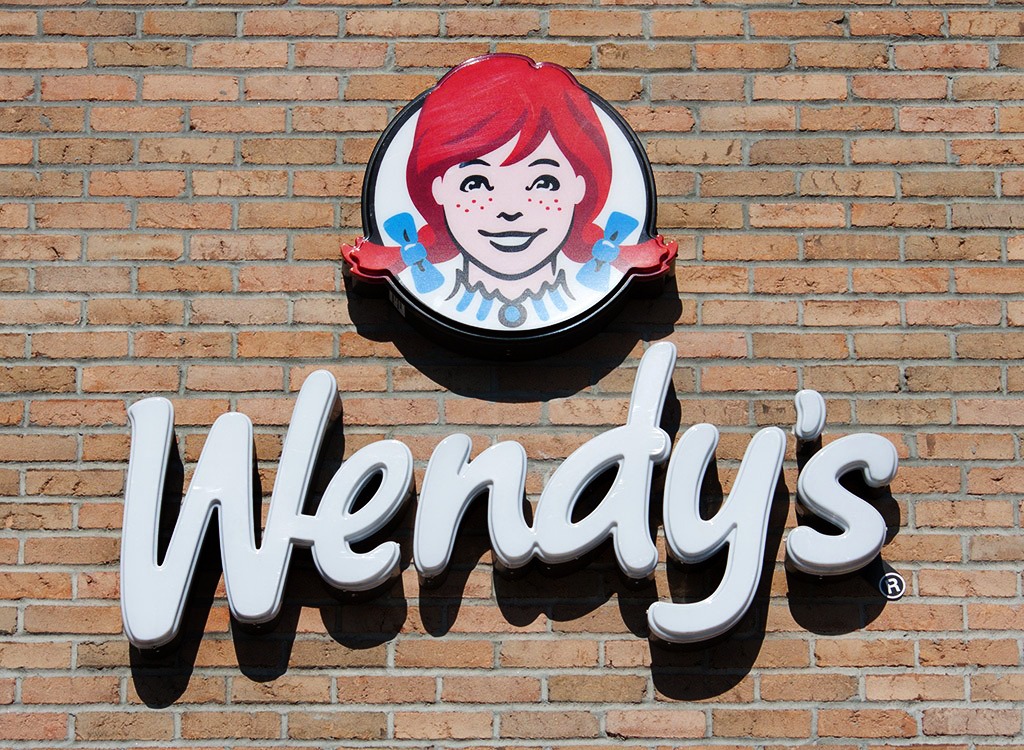 New Jersey residents know that drinking a Frosty-ccino is the best way to start your day.
NEW MEXICO: Sonic
The drive-in burger chain has plenty of fans in the Land of Enchantment.
NEW YORK: Wendy's
The Empire State, meanwhile, knows that spicy nuggets are far superior to regular ones.
Get some order inspiration from The Best and Worst Menu Items at Wendy's.
NORTH CAROLINA: McDonald's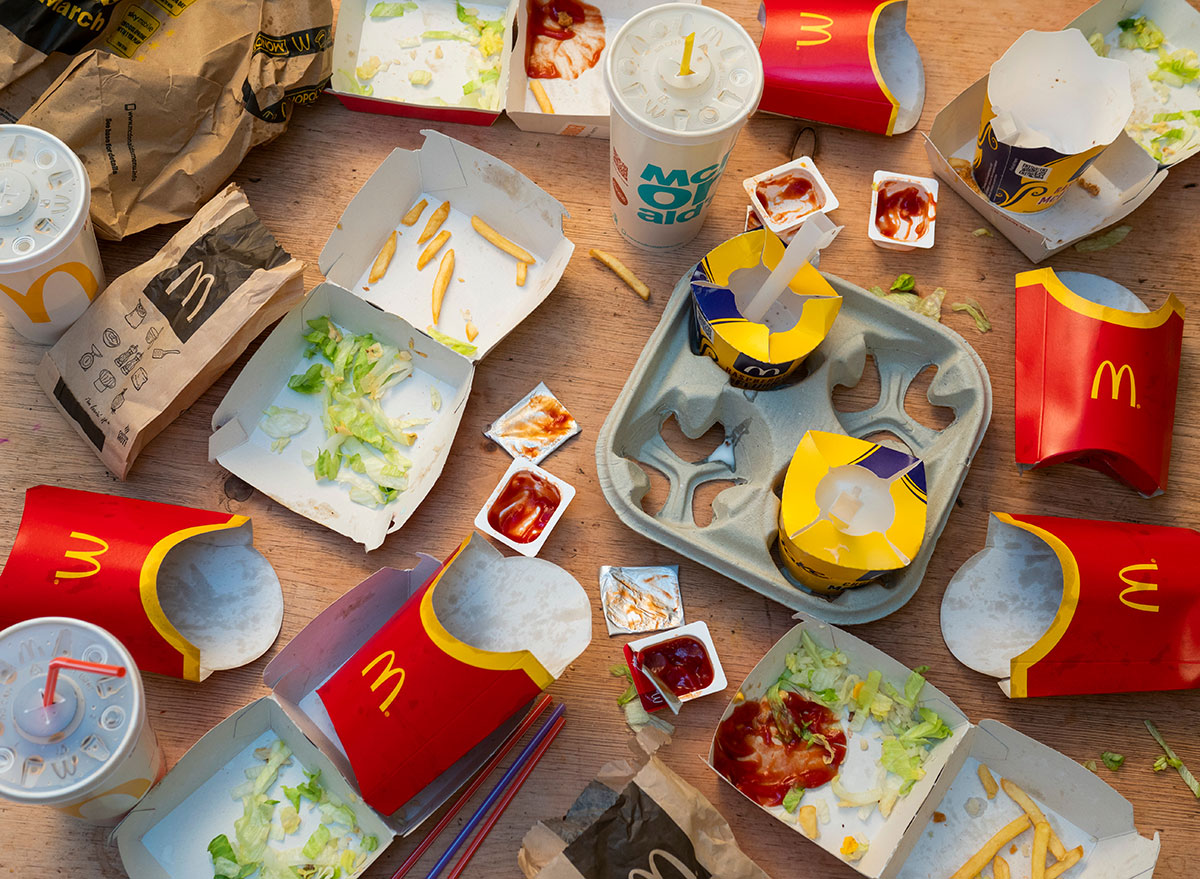 The Old North State is home to regional fast-food chains like Cookout and Bojangles, but that doesn't mean residents don't love the Golden Arches, too.
NORTH DAKOTA: McDonald's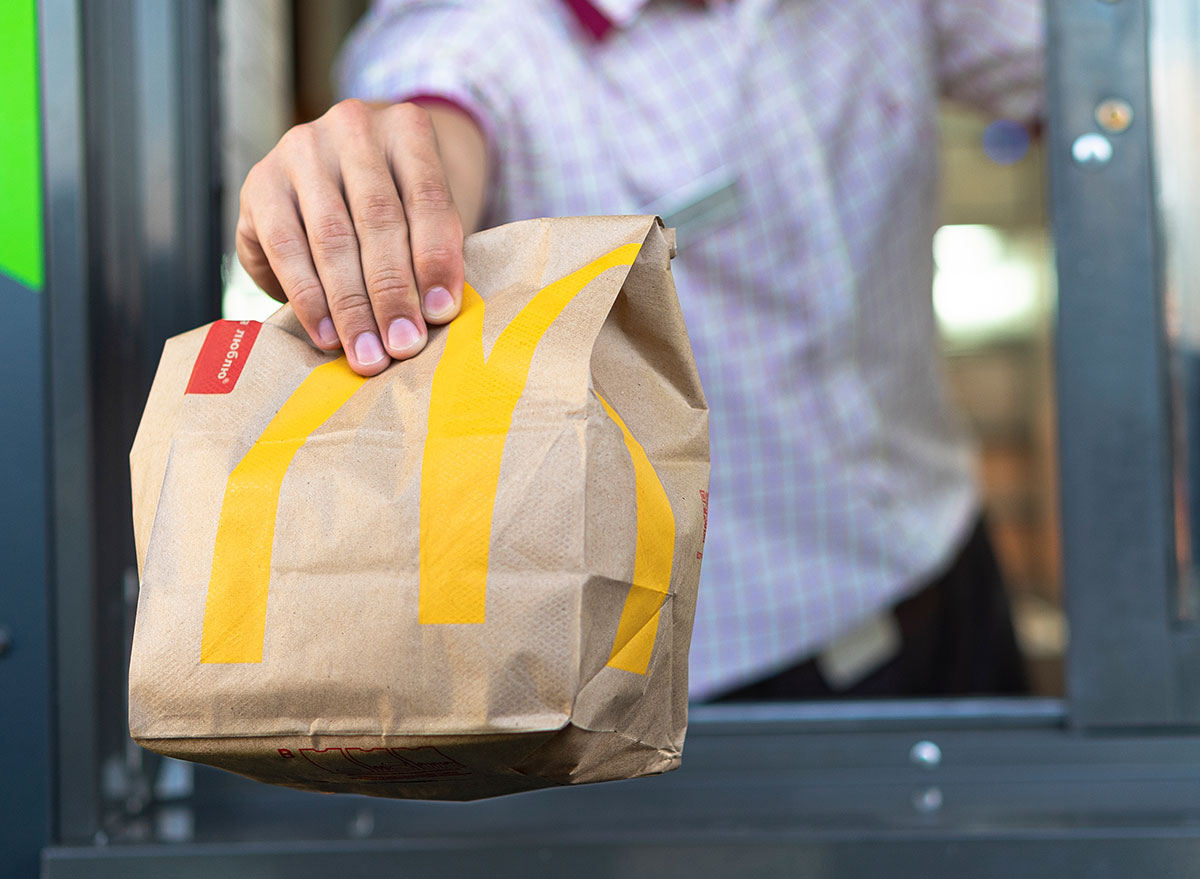 If the state name has "north" in it, McDonald's is a surefire win there.
OHIO: Taco Bell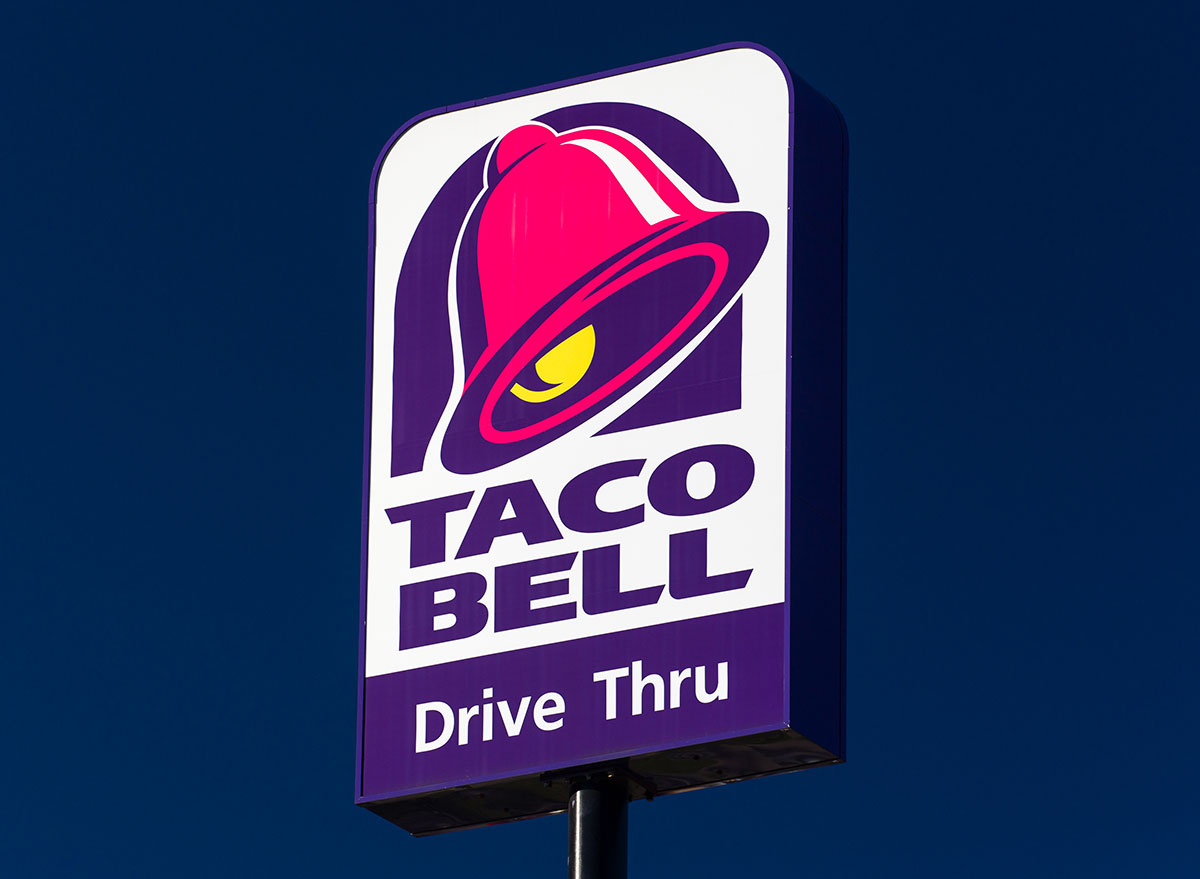 We bet Ohioans love the Pineapple Whip Freeze at Taco Bell.
OKLAHOMA: Sonic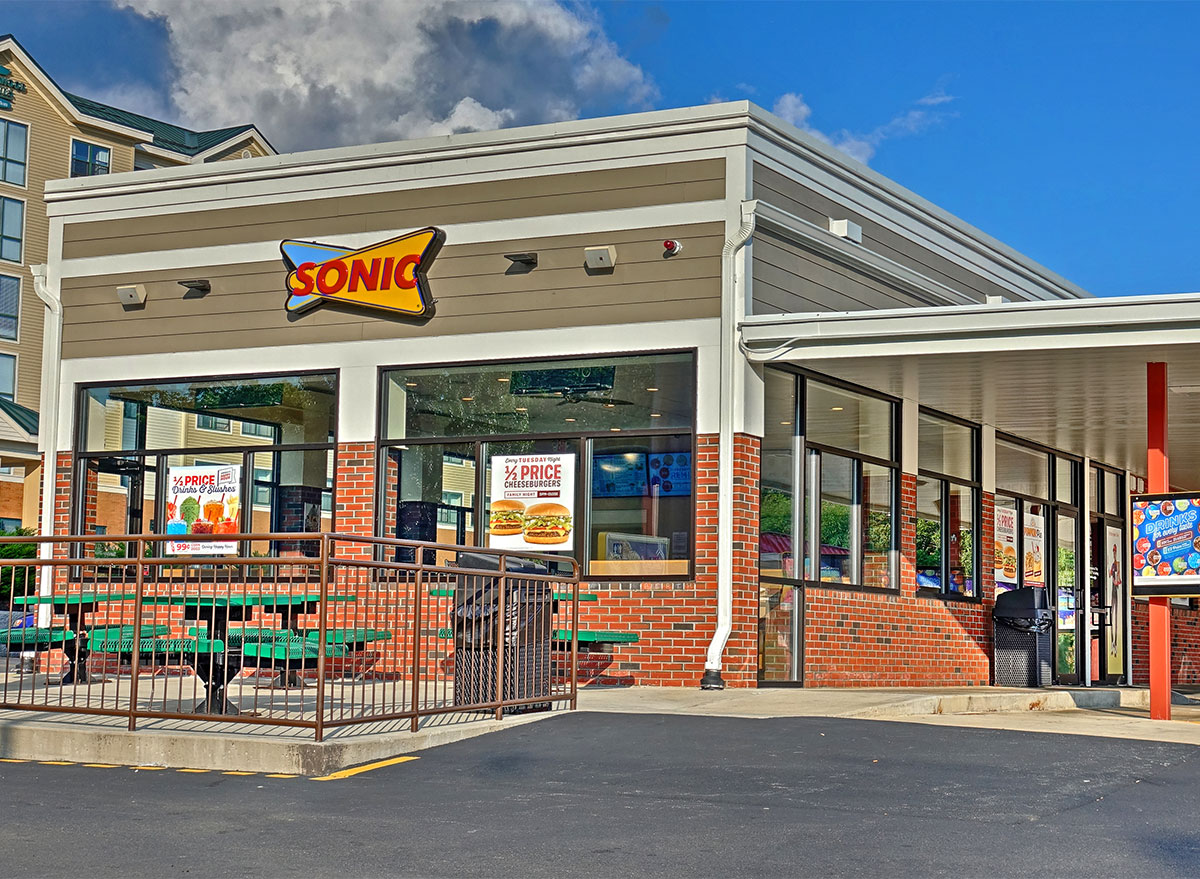 Not to be outdone by the many other states loving Sonic right now, Oklahoma is adding its name to the list.
OREGON: Taco Bell
Do Oregonians like mild sauce or diablo sauce with their Taco Bell order? We're curious.
And because things are changing during the pandemic, here are 7 New Things You'll See at Taco Bell When It Reopens.
PENNSYLVANIA: McDonald's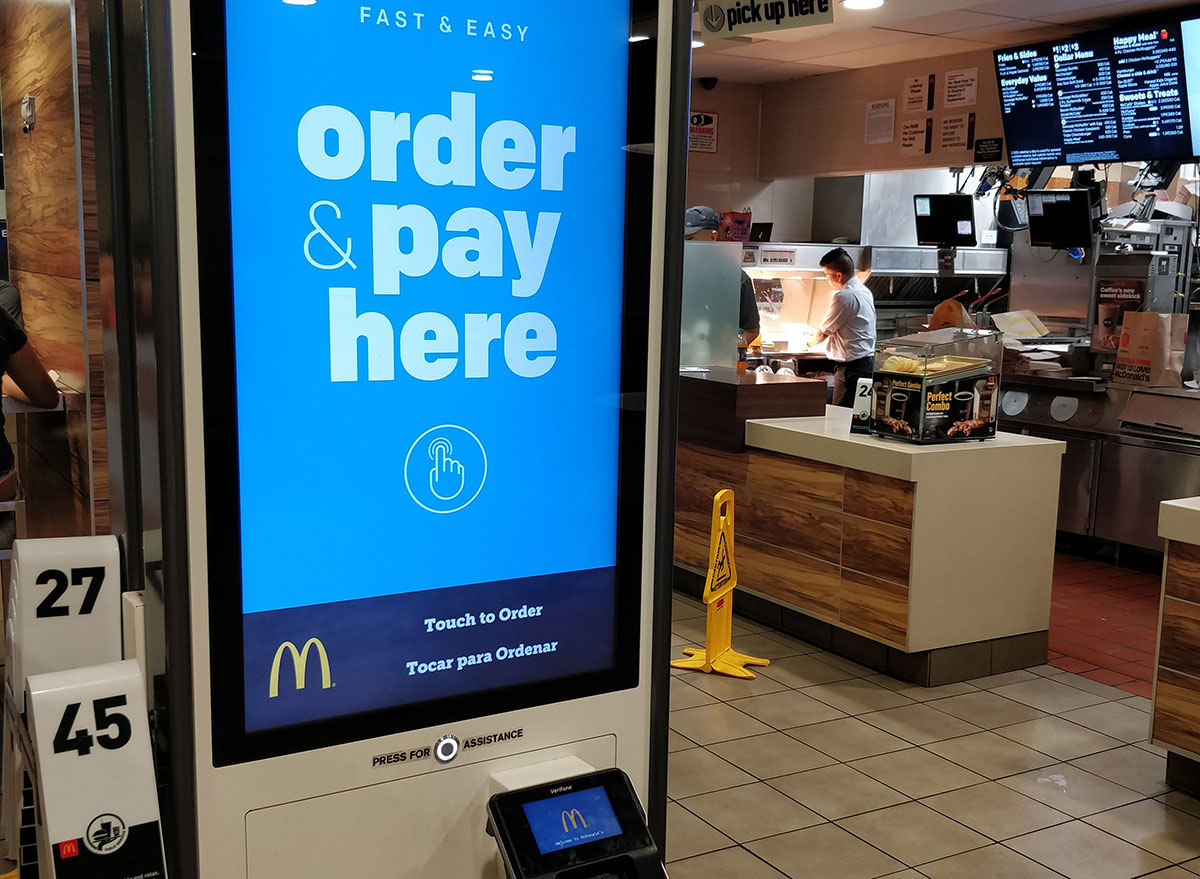 The Keystone State is a fan of that American institution, McDonald's.
RHODE ISLAND: McDonald's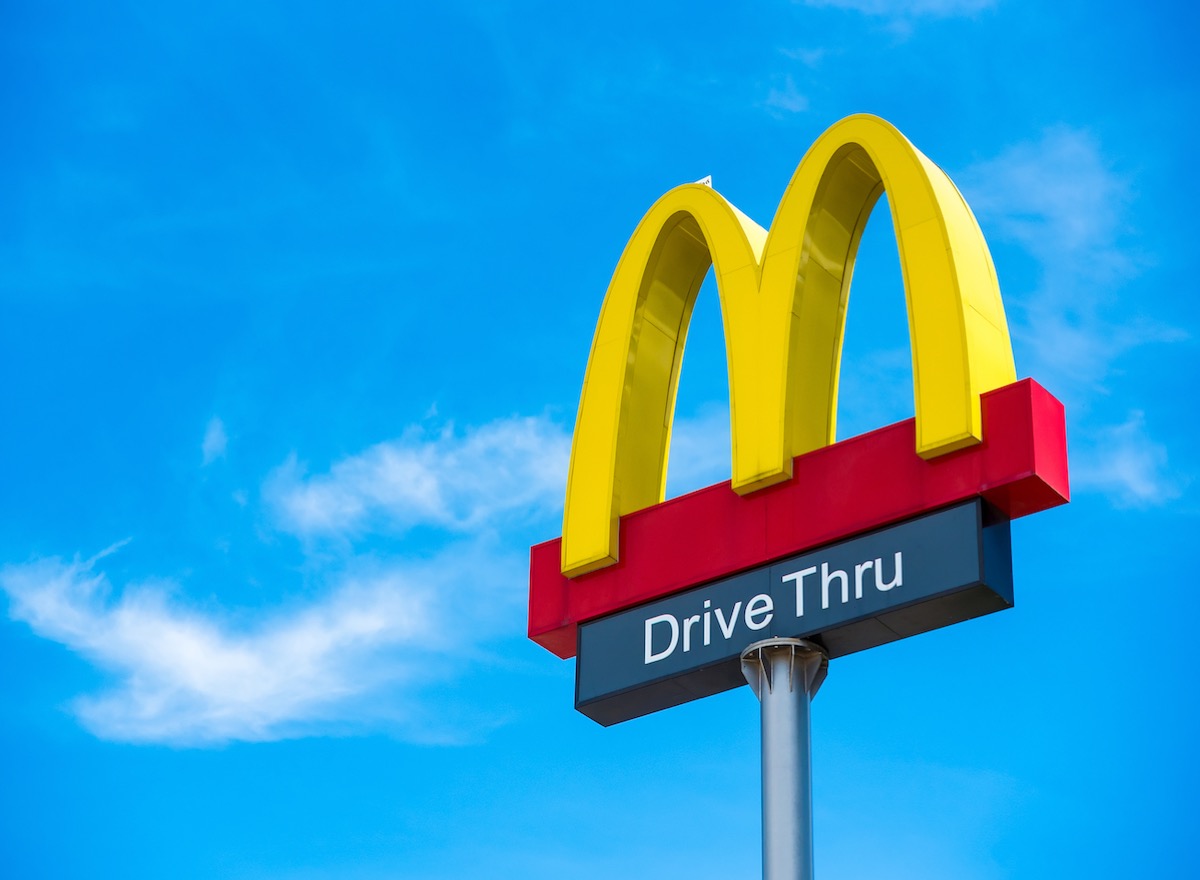 McNuggets all around in Rhode Island!
SOUTH CAROLINA: Sonic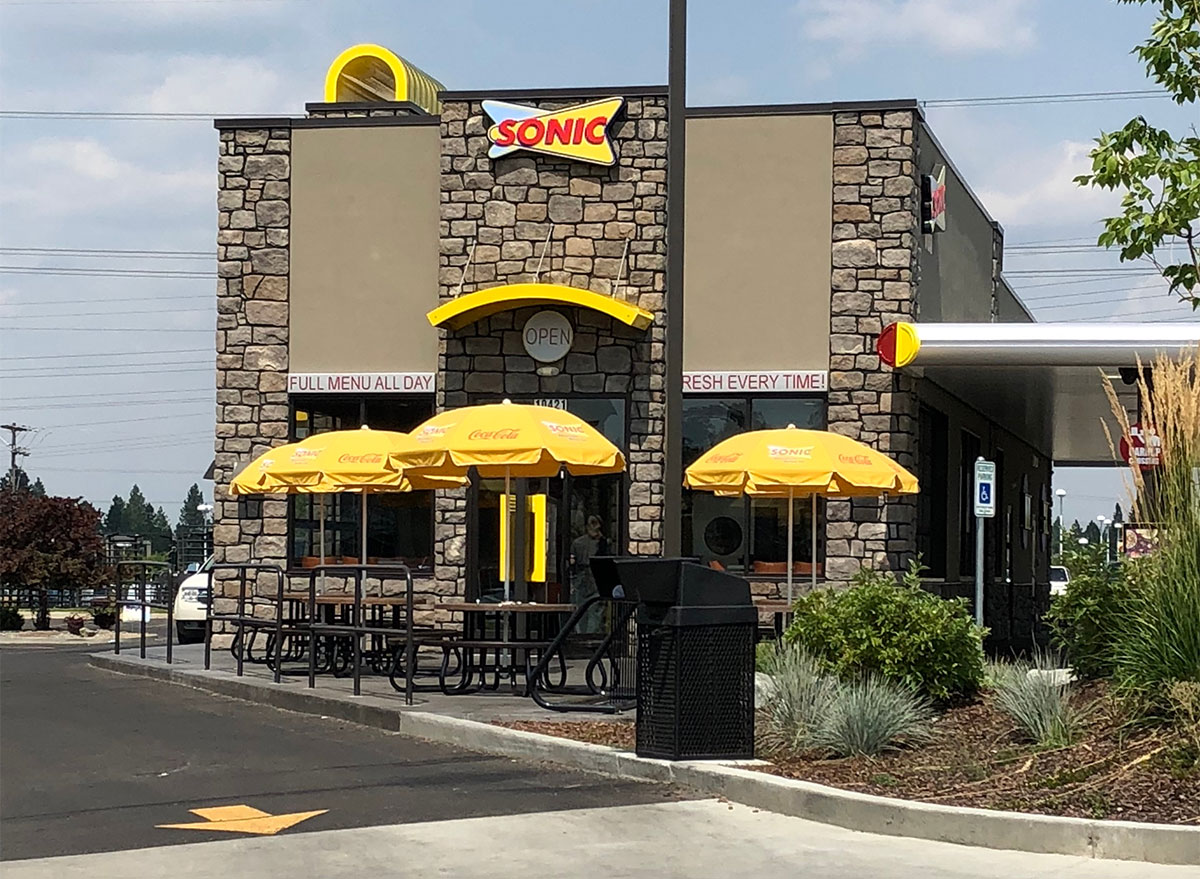 South Carolina can't resist those cherry limeades at Sonic.
SOUTH DAKOTA: Culver's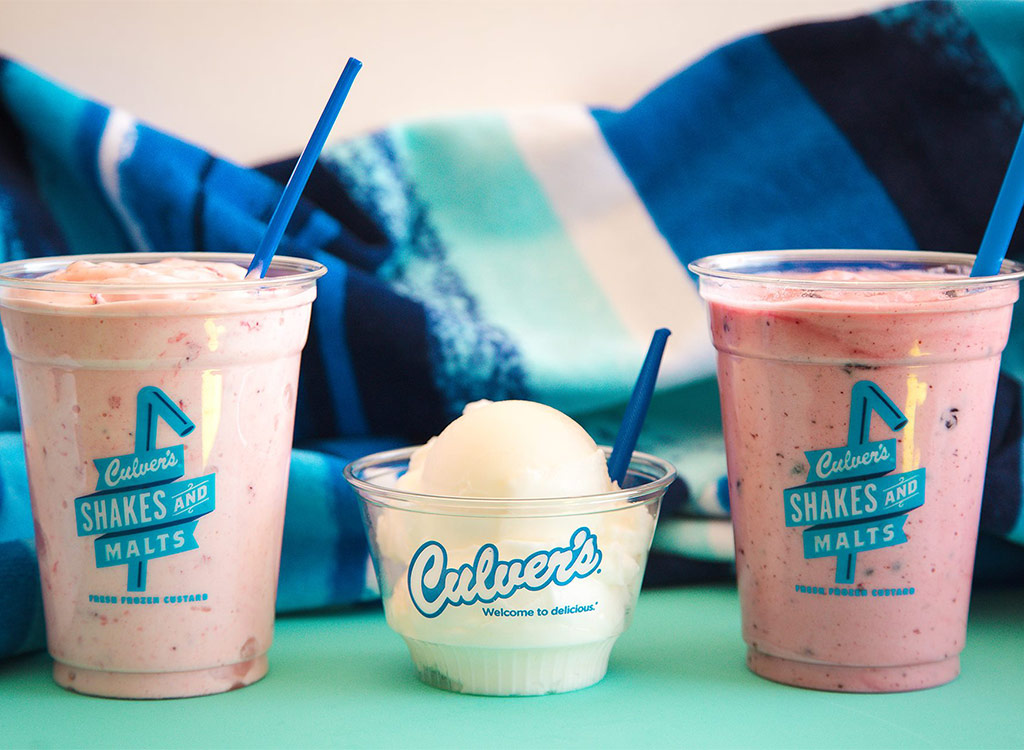 If you're lucky enough to live in a state that has Culver's, why wouldn't it be your favorite fast-food spot?
TENNESSEE: Sonic
Krystal was founded in Tennessee, but its residents are still loyal to Sonic, too.
Not all burgers were created equal! Here are The Best & Worst Burgers at Sonic.
TEXAS: Sonic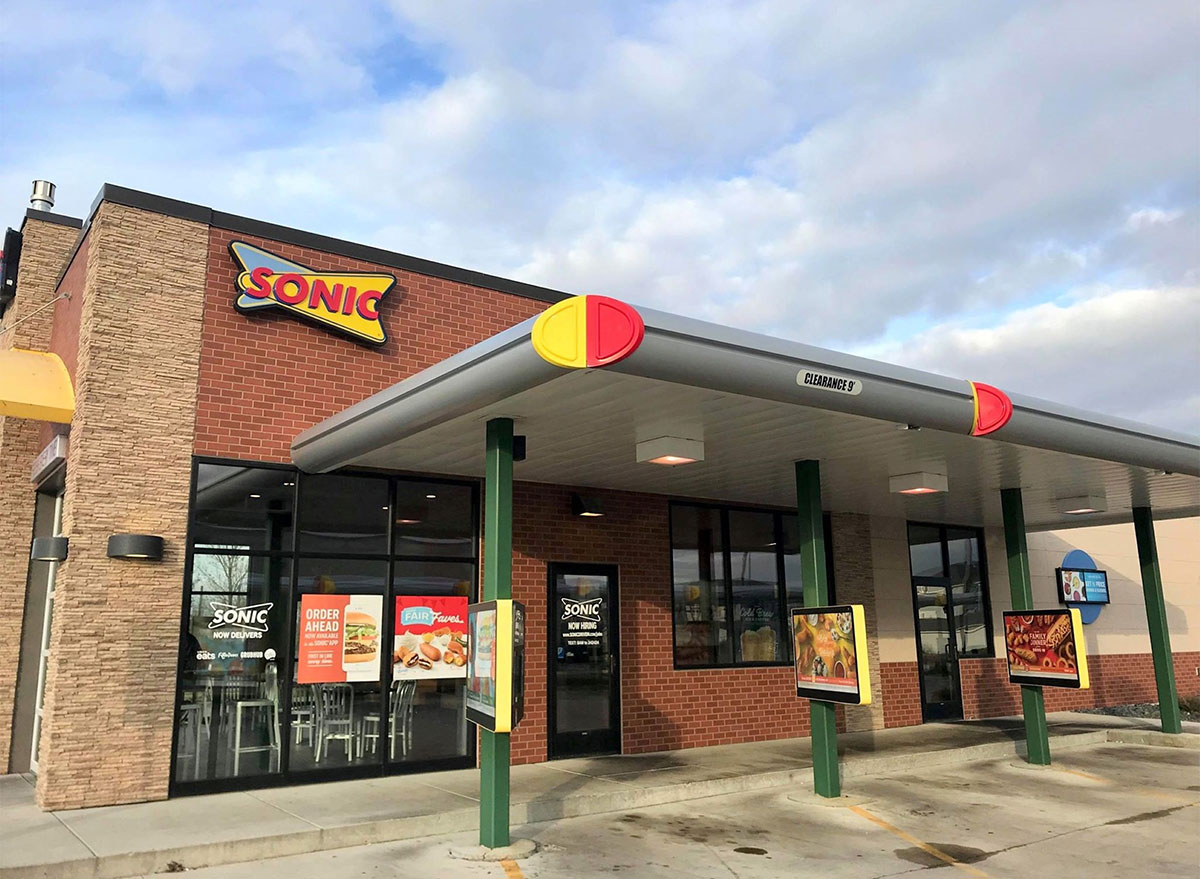 Not to be outdone, Texas is the final state on this list that's loving Sonic during the pandemic.
UTAH: Wendy's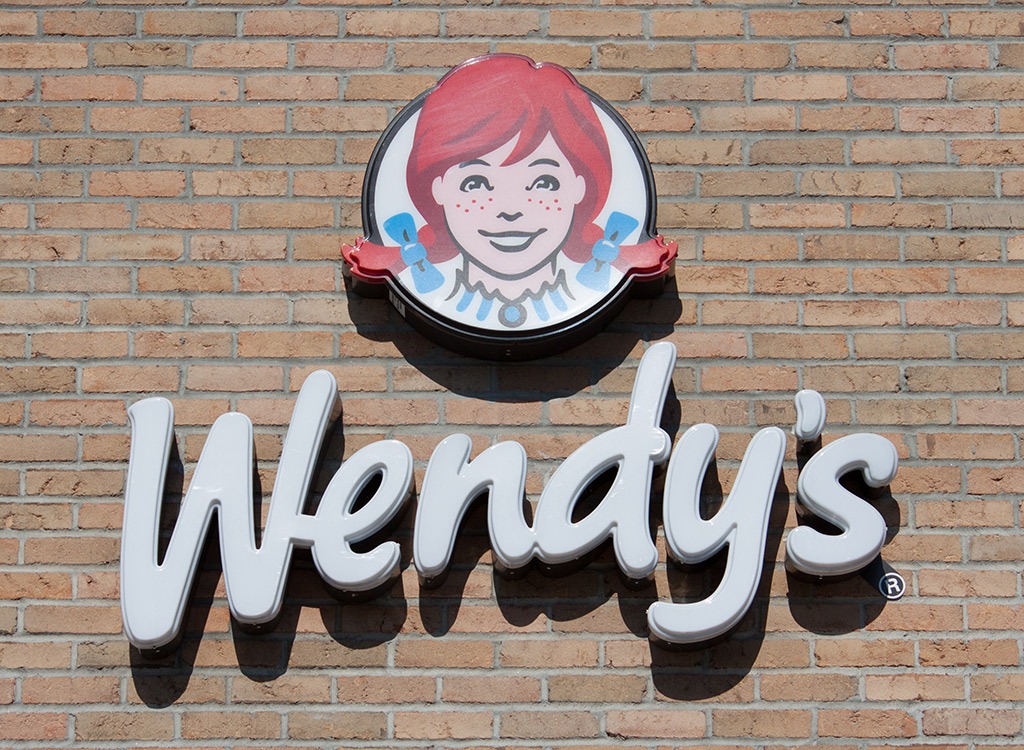 We bet Utah residents like dipping their French fries straight into a Wendy's Frosty.
VERMONT: Taco Bell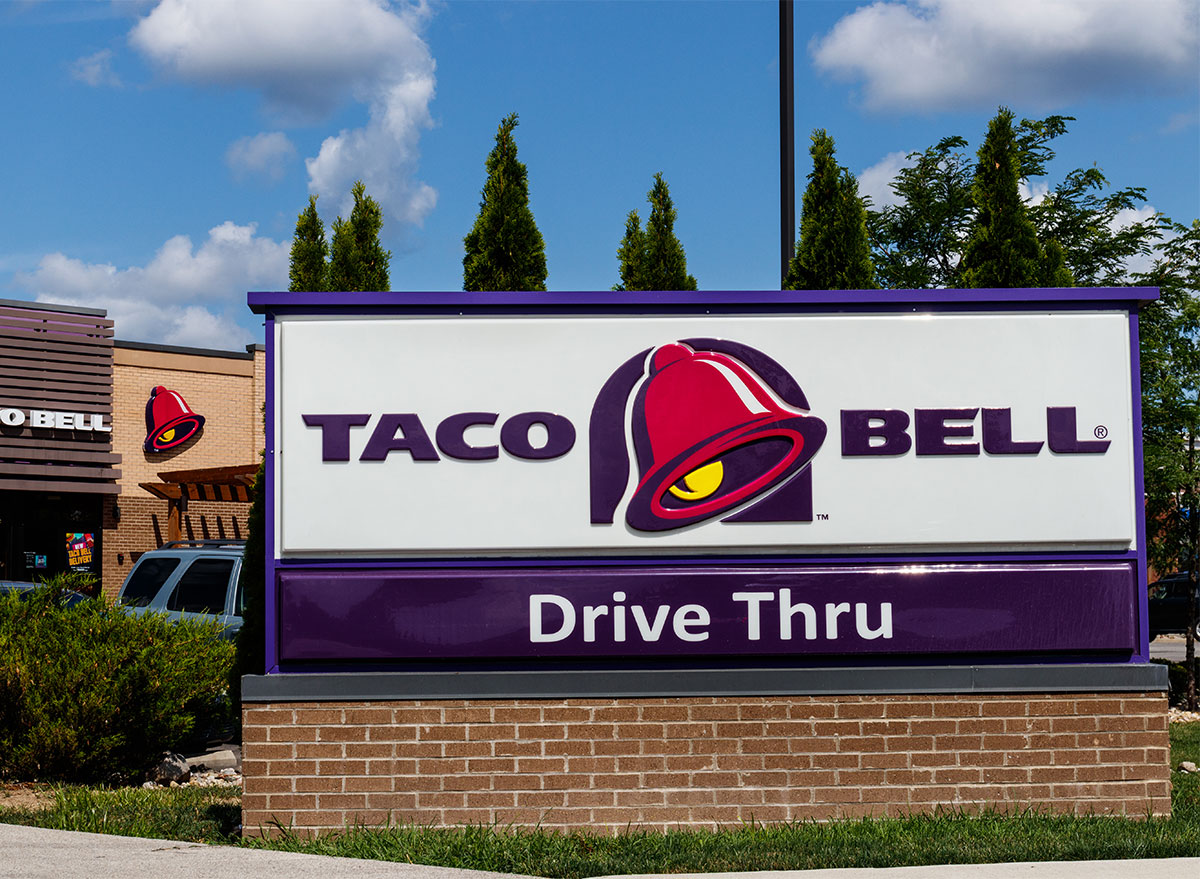 Who would be able to resist the shredded chicken quesadilla melt at Taco Bell?
VIRGINIA: McDonald's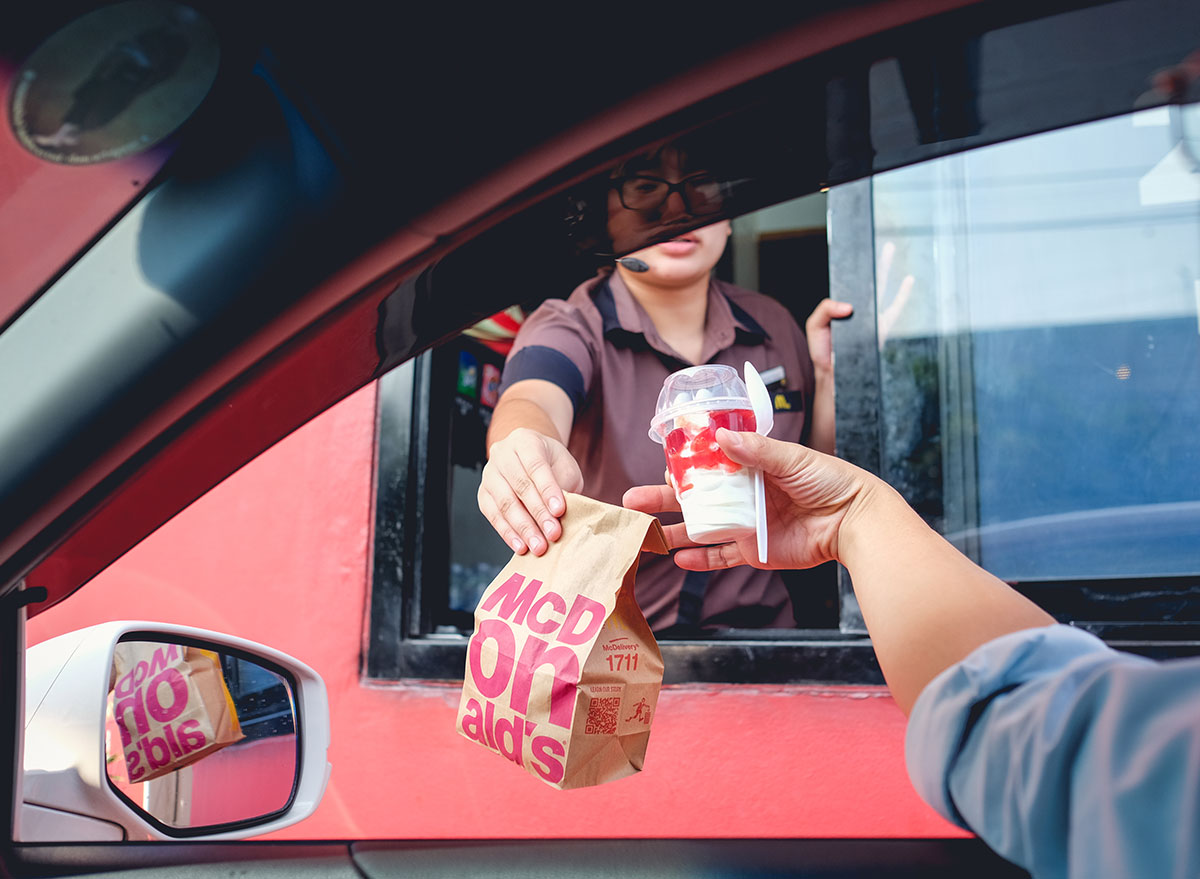 The Golden Arches are pure comfort food for Americans, especially those in Virginia.
WASHINGTON: Wendy's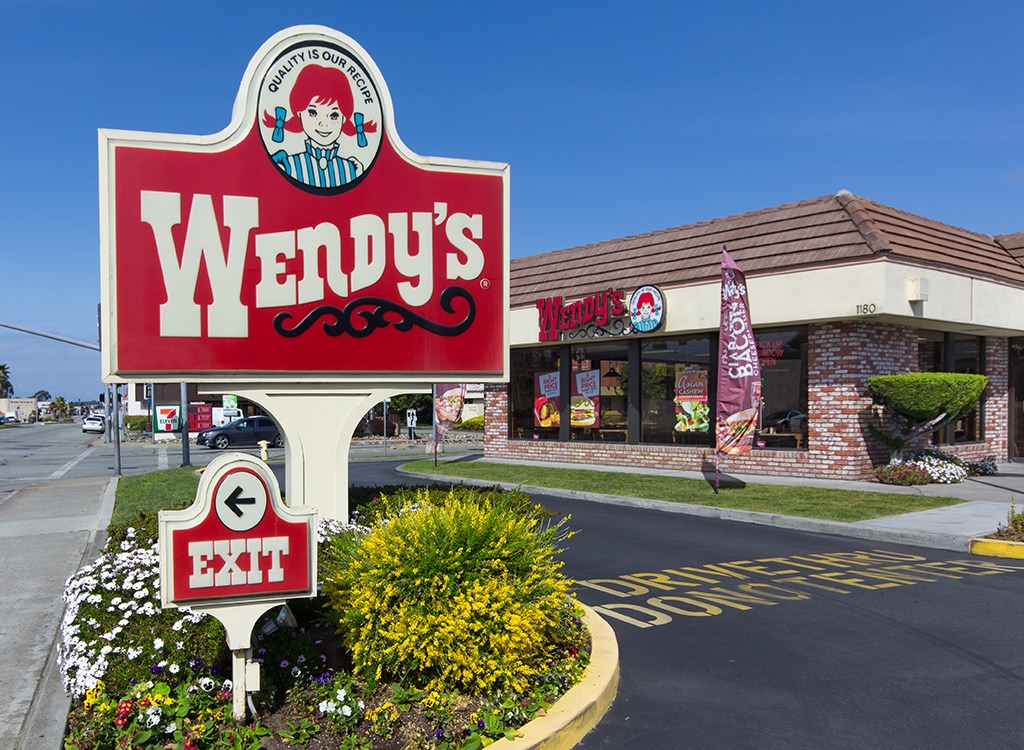 We'd like to think that Washington residents sometimes get a hankering for a nice cup of Wendy's chili.
And in case you're curious, Here's Why Wendy's Burgers Have Square Patties.
WEST VIRGINIA: Wendy's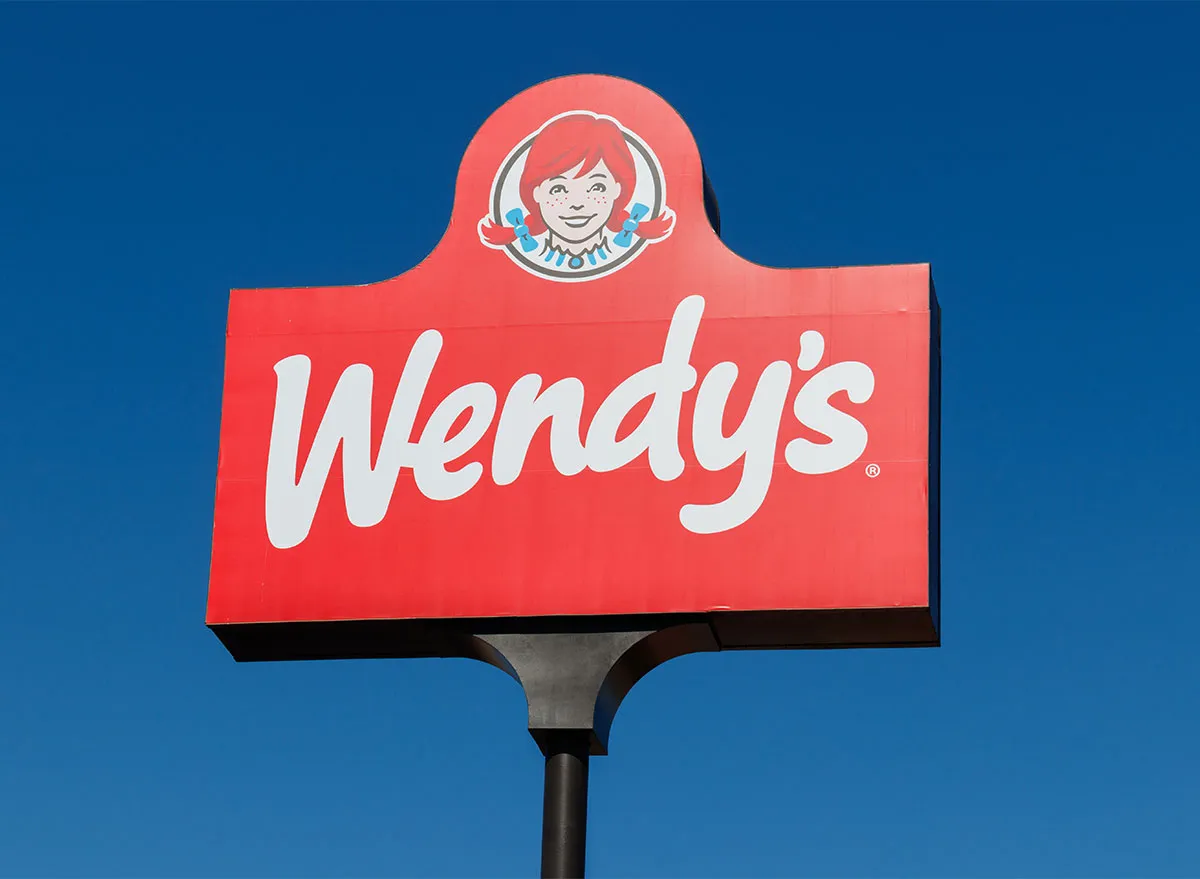 Country roads, take me home…or at least to a Wendy's drive-thru.
WISCONSIN: Culver's
Culver's custard and Wisconsin are a match made in heaven.
WYOMING: Wendy's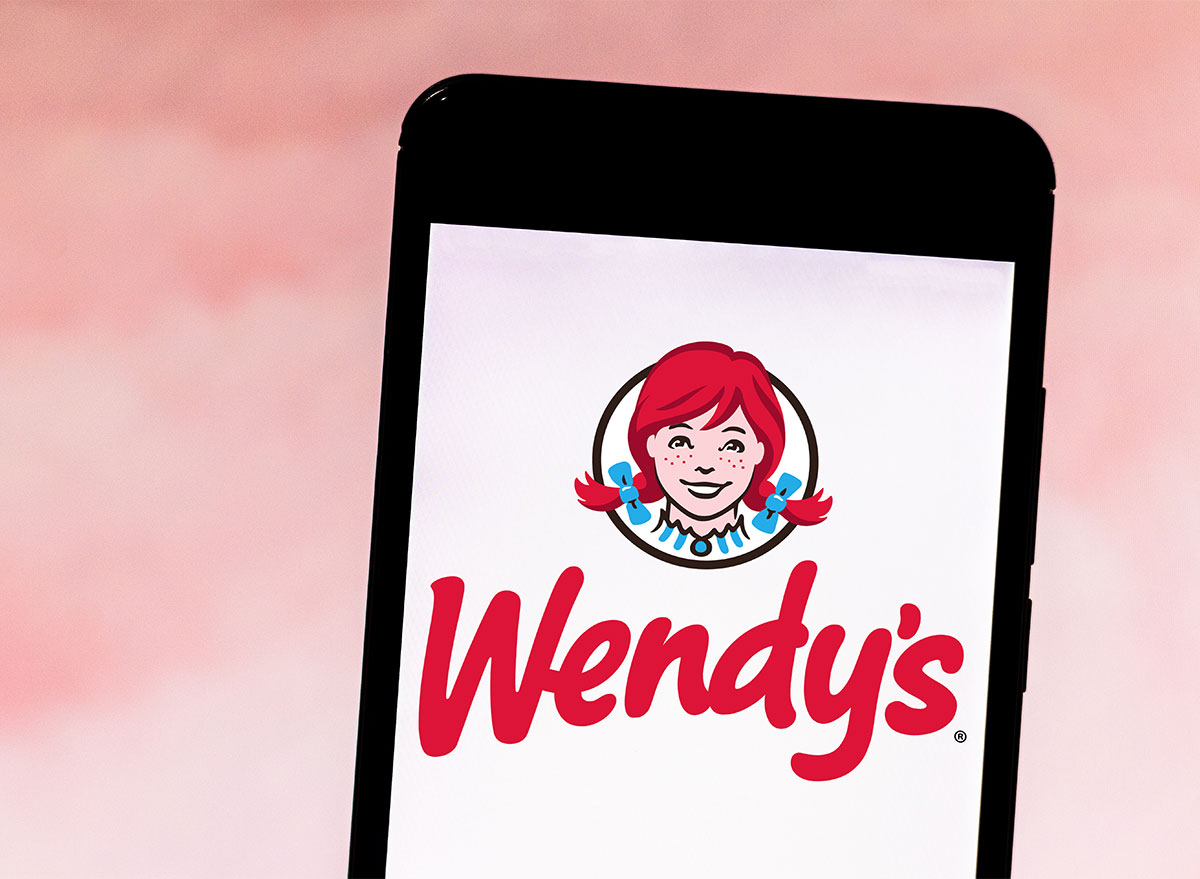 Wyoming rounds out our list with a love for Wendy's, square patties and all.
Meghan De Maria
Meghan De Maria is a senior editor at
Eat This, Not That!
, specializing in food, product, and restaurant coverage.
Read more about Meghan