The Best and Worst Fast Food Trends of 2017
This year, fast food joints decided to dial up the heat, turn back the clock, and douse almost everything in melted cheese.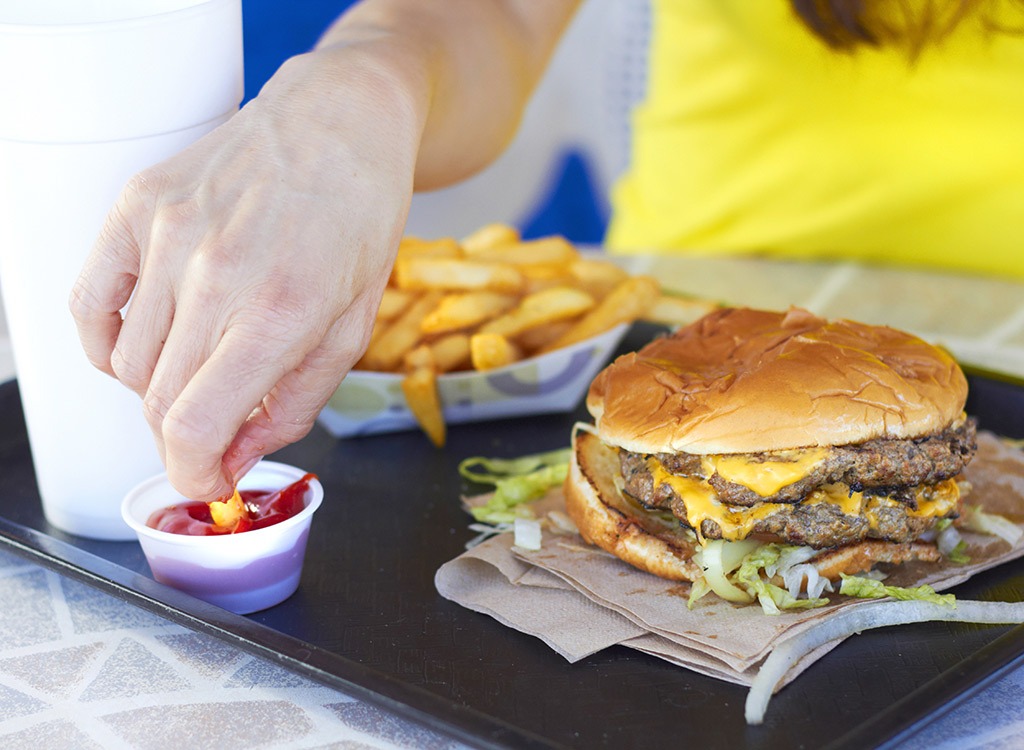 When you rewind through 2017's most bizarre moments, fast food may not come to mind. But if you think about it, many popular restaurant chains have been actively adding trendy ingredients to their burgers or bringing back nostalgic favorites.
As an ode to 2017's innovative and instagrammable eats, we parsed through every new menu item that debuted this year and categorized them under recurring trend type. Check out the Eat This, Not That! exclusive report below; and if you're wondering what you'll spot on next year's menus, don't miss The 14 Top Food Trends of 2018.
First…The Best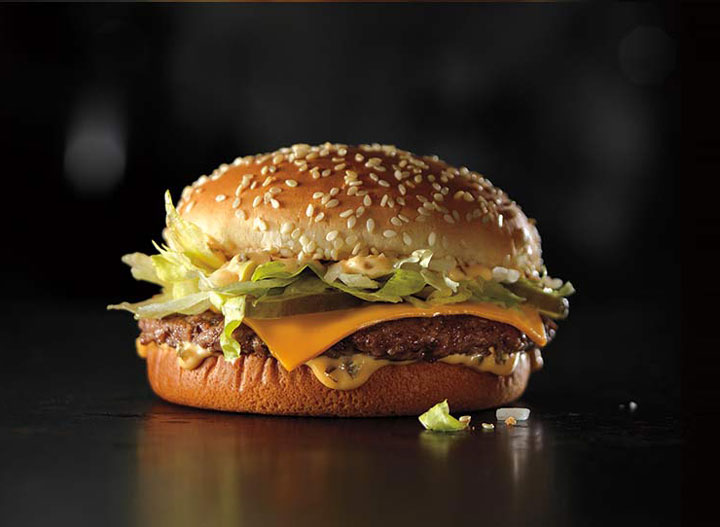 In efforts to attract new customers and appeal to devotees in different ways, many restaurant chains began offering smaller versions of their longtime favorites. McDonald's rolled out the Mac Jr., dubbed "the legend, but smaller." The shrunken Big Mac lacks the middle bread layer and skimps out on beef, but it has just 80 fewer calories than its double-decker predecessor. Similarly, Wendy's debuted its 240-calorie Jr. Hamburger while Firehouse Subs introduced smaller versions of its sandwiches that pack in less than 500 calories.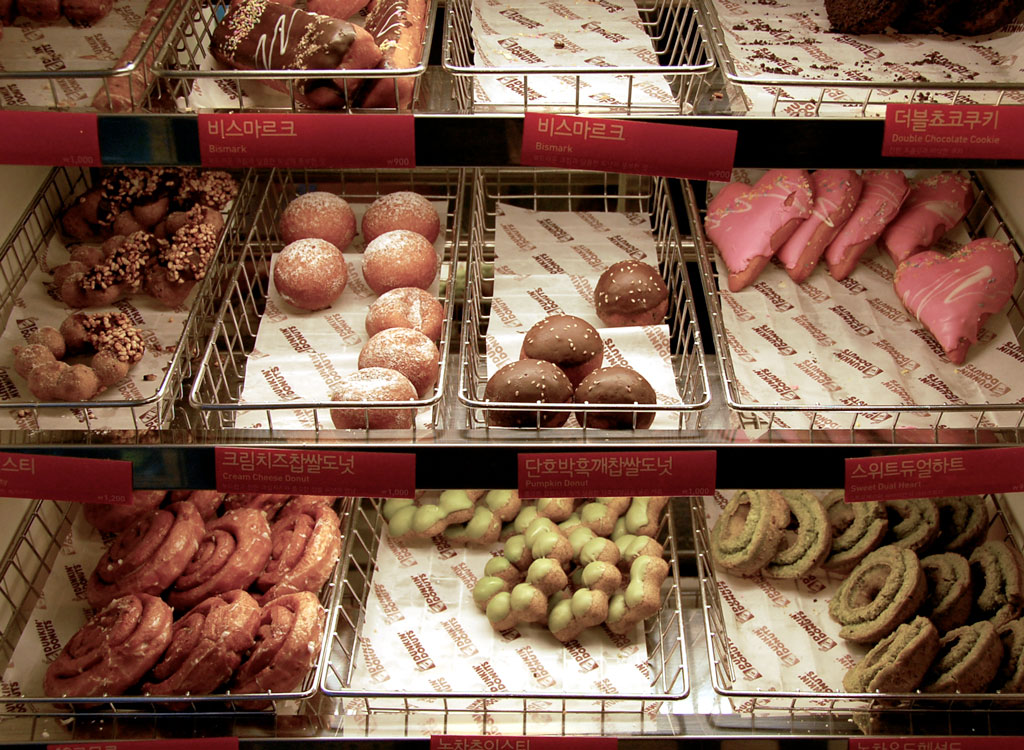 Just as offerings were getting downsized, the menus they lived on were, too. In September, Chili's announced plans to pare down its menu by 40 percent while October had Dunkin' Donuts cutting its doughnut offerings from 30 flavors to a mere 18.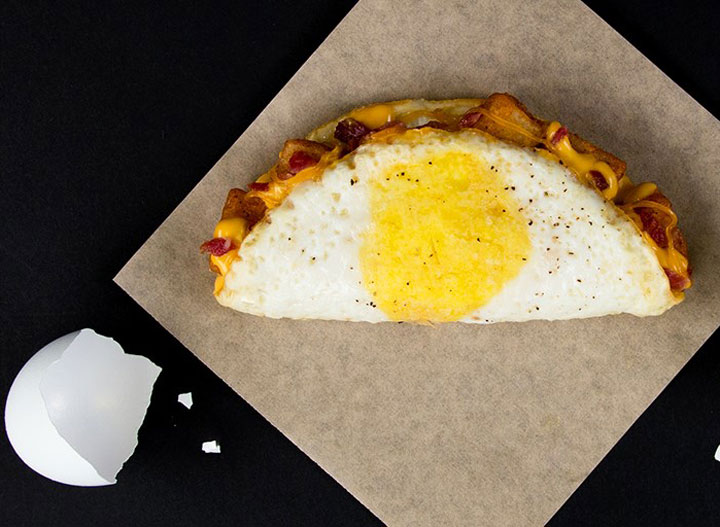 Here at Eat This, Not That!, we're always praising the power of protein; and it seems like fast food chains in 2017 did, too. Taco Bell rolled out its Naked Egg Taco that traded a carby shell for a fried egg while Red Robin Gourmet Burgers and Brews nixed the bun for a lettuce wrap in its Avocado Chicken Wedgie. Chili's also boarded the protein bandwagon, adding 48 percent more steak and chicken to its fajitas and enchiladas as well as fattening up its rib offerings.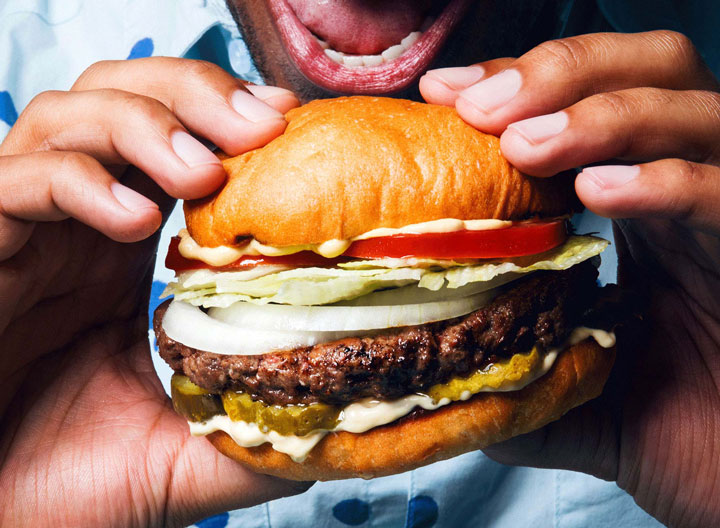 Meat-free sandwiches were also trending, proving that a plant-based meal can also be sky-high in protein. McDonald's created the McVegan, a soy burger that made an appearance in Finland and may enter international markets, such as ours, in the future. Back in the U.S., White Castle unveiled the Black Bean Slider made with a Dr. Praeger's brand patty, for a limited time only from April through June 1st. BurgerFi also went meatless, adding a vegan sammich that featured a Beyond Meat patty while Texas-based Hopdoddy Burger Bar added the Impossible Burger by Impossible Foods to its menu.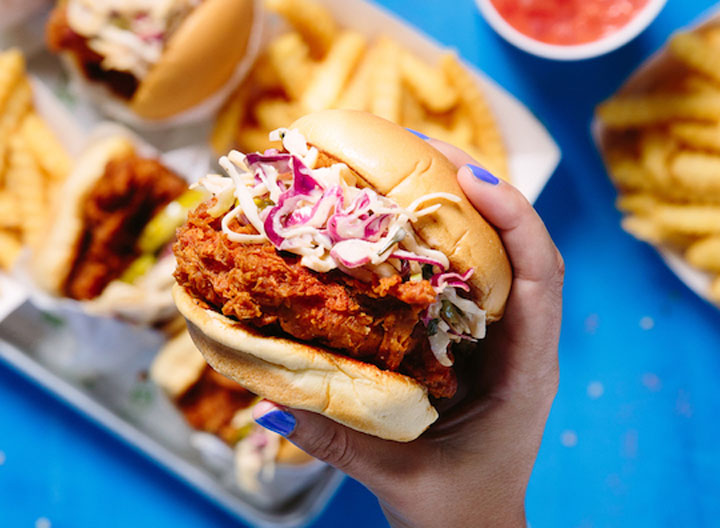 Adding a few shakes of cayenne or spritzes of Sriracha to your food obviously adds a boost of flavor, but it also revs your metabolism into high-gear. Thankfully, spicy offerings have been all the rage in 2017, with Shake Shack unveiling its Hot Chick'n sandwich, White Castle debuting the Hot Chicken Slider, and Beef 'O' Brady's Beef's rolling out Nashville Hot Wings.
The beloved sweet and spicy flavor combo also stole the spotlight this year with chains meshing tastebud-stinging peppers with sweet honey (think: Chester's Honey Stung Chicken and Red Lobster's Nashville Hot Shrimp). Another can't-miss trend that's been tugging at our heartstrings? Sriracha! McDonald's millennial-focused Signature Sriracha 1/4 lb. Burger (featuring kale!) and Tropical Smoothie Café's Cha Cha Sriracha flatbread made headlines.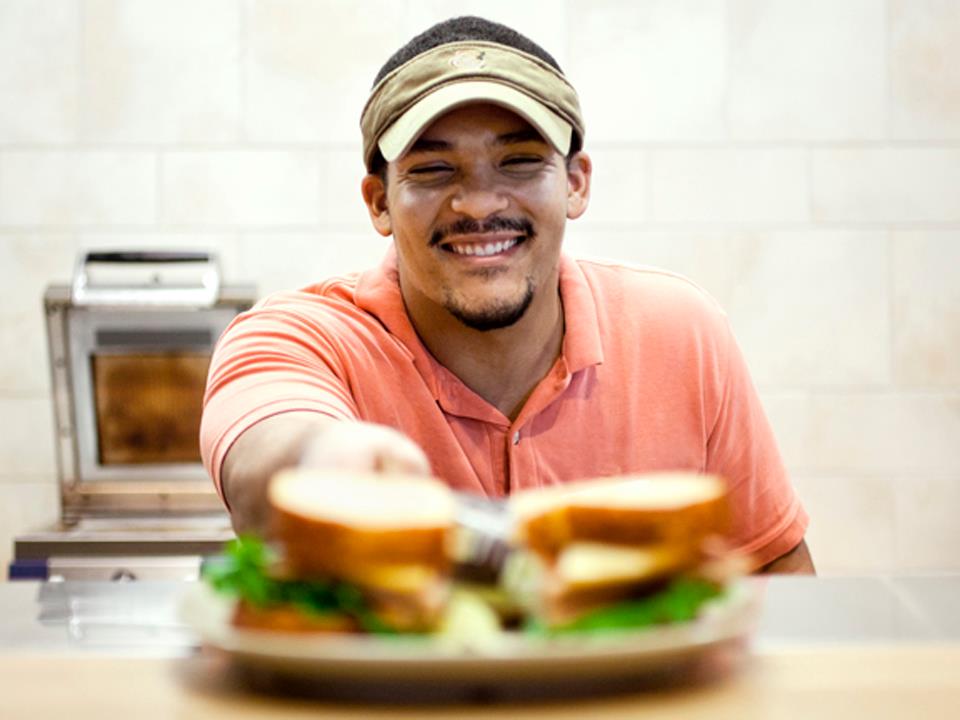 6254a4d1642c605c54bf1cab17d50f1e
In a world where Seamless replaces a phone call, restaurant chains including Mcdonald's and Panera updated their own user experiences by allowing customers to place their order via self-serve kiosks rather than cashiers. Considering Mickey D's shares reached an all-time high, they did an excellent job catering to customers who prefer avoiding human interaction.
Many joints made it easier than ever to fill half your plate with veggies this year. PizzaRev offered cauliflower crust to its cheese-loving frequenters while California Pizza Kitchen is preparing to offer the low-carb crust in early 2018. The cruciferous additions didn't stop there: McDonald's Signature Sriracha 1/4 lb. Burger featured baby kale, as well as spinach, and Denny's threw the Chopped Kale & Grilled Chicken Salad onto its menu. Plus, Ruby Tuesday updated its Garden Bar while Wendy's Fresh Mozzarella Chicken Salad lay a foundation of iceberg lettuce, romaine lettuce, and spring mix for its protein.
And Now…The Worst
Bringing Back Old Favorites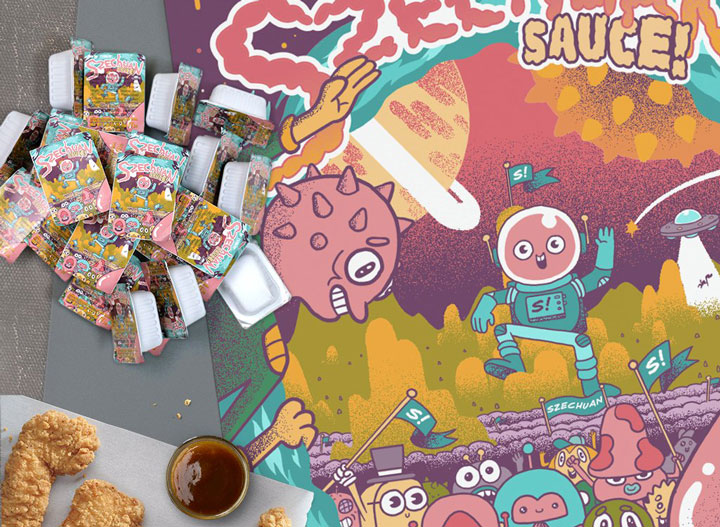 Nostalgia usually isn't a bad thing—unless Mickey D's decides to bring back the 80s-born McRib sandwich that's packed with 22 grams of fat, seven of which are saturated. Besides this nutritional nightmare, the golden arches also resurrected the '90s Szechuan sauce in a failed PR stunt that left angry dip-yearners boycotting the burger chain.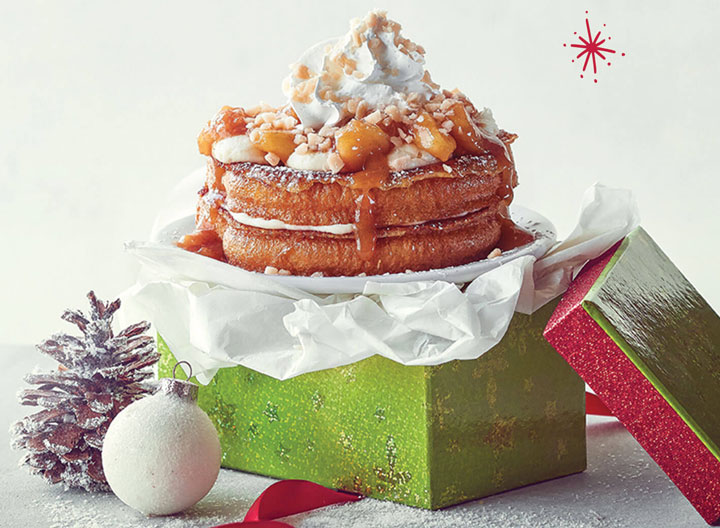 If you've craved something sweet after digging into a bean burrito or the Double Chalupa, Taco Bell may have read your mind. The Bell rolled out its Kit Kat Chocoladillas (Kit Kat bars stuffed and melted between a flour tortilla) just in time for Halloween while IHOP introduced its Cheesecake Stuffed French Toast. If you're keen on trying the latter, keep in mind that the Apple Toffee flavor packs in 880 calories, 40 grams of fat, and 67 grams of sugar.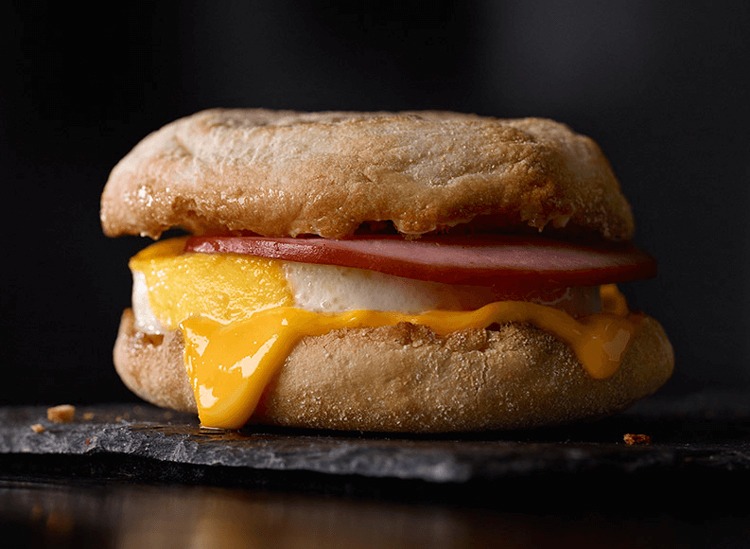 Everyone loves breakfast, and it's arguably the most important meal of the day, but many chains ruined your chances of starting your day off right. McDonald's kept its all-day breakfast running, proving that Ronald McDonald fans love Egg McMuffins for dinner. Shake Shack wanted its New York fanbase to "Rise & Shack" with its a.m. items, as did Taco Bell and Chick-fil-A nationwide. However, many of these menu items were proven to be waist-wideners, such as Shake Shack's Sausage, Egg, N' Cheese sandwich which clocks in at 480 calories, 29 grams of fat (12 grams saturated), 1440 milligrams of sodium, 28 grams of carbs, 3 grams os fiber, 7 grams of sugar, and 28 grams of protein.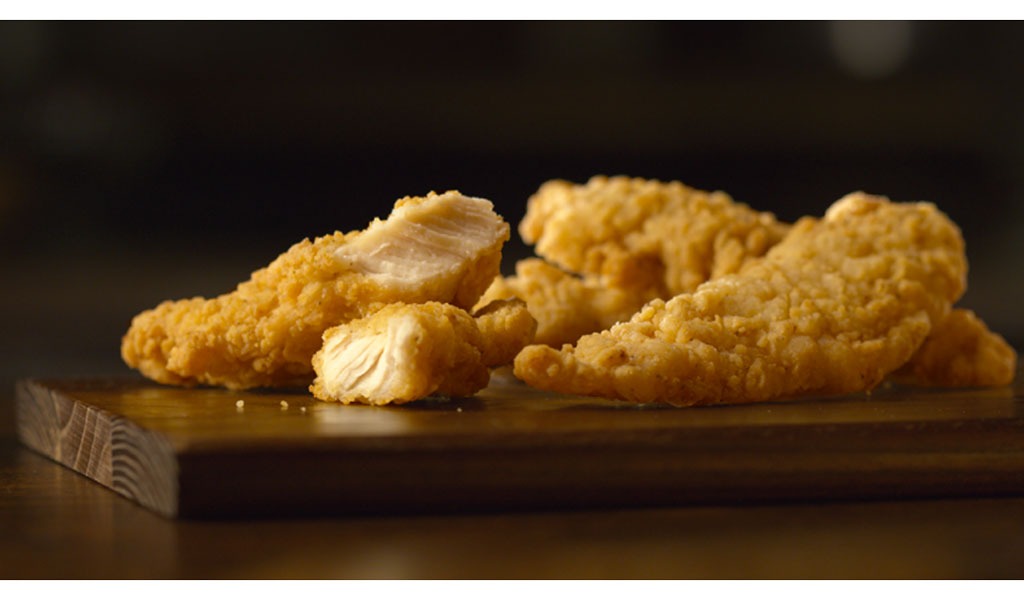 Whether you're into fried chicken or grilled chicken, poultry is delicious in all forms—especially in nuggets. That's probably why we witnessed an upsurge in nugget varieties across McDonald's, Wendy's, Boston Market, and Taco Bell menus. Mickey D's Buttermilk Crispy Tenders (490 calories per 4-piece) wooed fans with its craveable crunch while Boston Market took rotisserie chicken to the next level with its Oven-Crisp Chicken Strip. Wendy's Chicken Tenders (400 calories per 4-piece) and the Bell's Naked Chicken Chips (390 calories per 6-piece) also had hungry folks double dipping.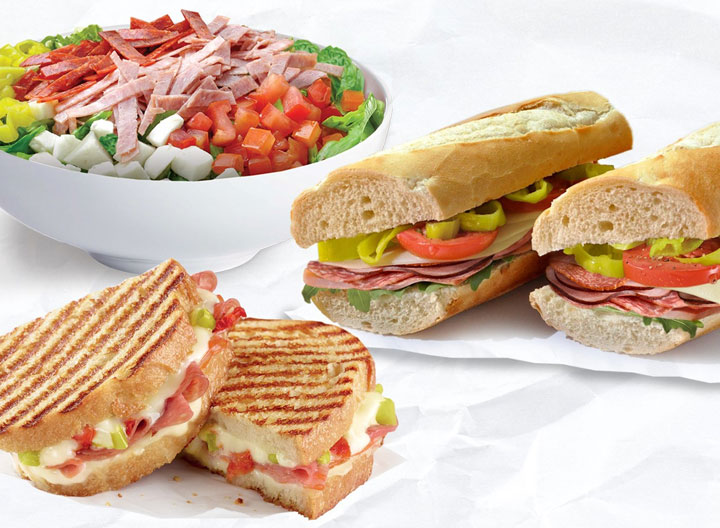 Needed a vacation in 2017? It seems like fast food did, too. With Arby's Traditional Greek Gyro (which was made with meat sliced off traditional spit rotisseries) and the Smoked Italian Porchetta Sandwich, the sandwich shop proved that it really does "have the meats." Other chains also infused their menu with international influences; think: Corner Bakery Café's Italian Classic Sandwich, Quiznos' Gyro Flatbread, and Pei Wei Asian Diner's Spicy Polynesian Poke Bowl.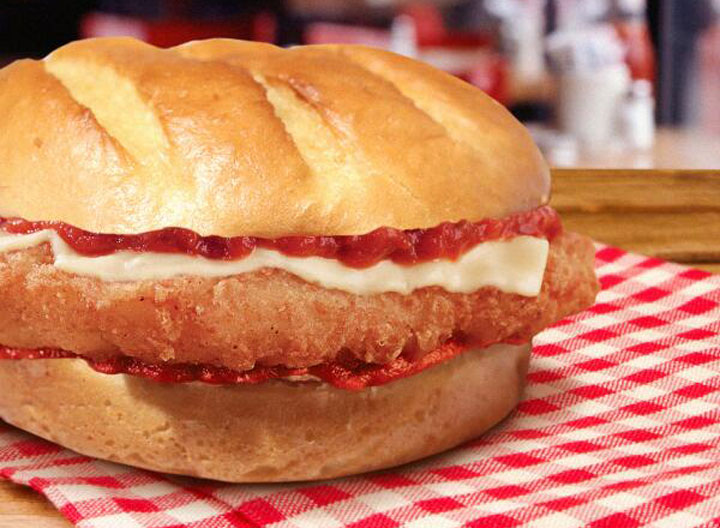 Nothing spells out a successful cheat meal like a comforting chicken parm sandwich. Given both Burger King and Arby's unveiled their versions of chicken parm stuffed between two slices of bread, these chains capitalized on the fried-poultry-doused-with-oozing-umami trend.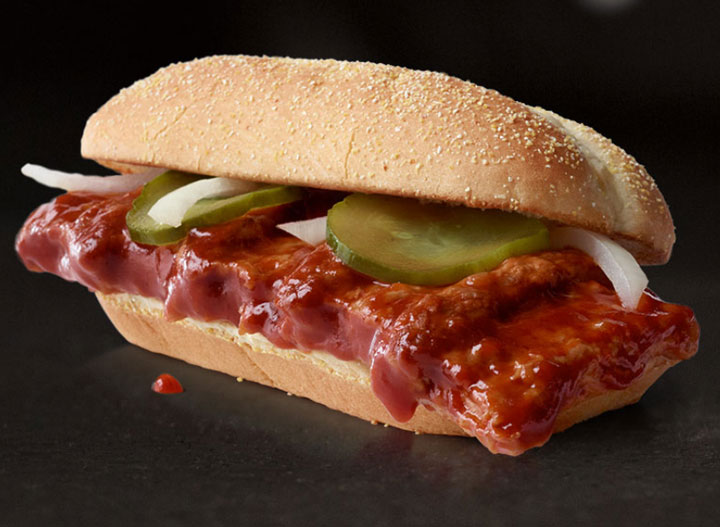 Forget ground beef and fried chicken—2017 brought special cuts of meat to the mainstream. Jack In The Box added two never-been-done-before ribeye burgers (which boasted 640–670 calories) to its menu in October for a limited time at participating locations. McDonald's McRib, which stars barbecue-sauce-slathered pork, reappeared on its own menu.
Social Media-Driven Shakes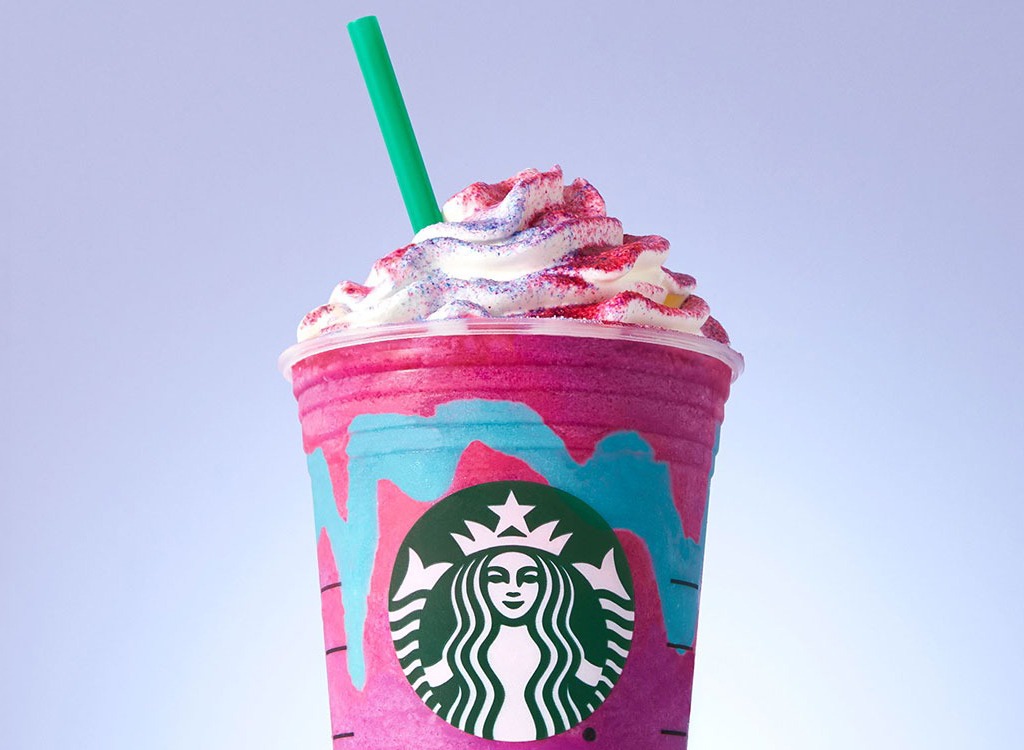 What's the point of an extravagant milkshake if you can't Instagram it? Brands took free marketing to a whole new level this year, debuting outrageous freakshakes that just begged a photo op. It all started with Starbucks' polarizing Unicorn Frappuccino, a brightly-colored blended beverage topped with edible glitter that clocked in at 401 calories and 59 grams of sugar for a grande. Following the mythical creature shake trend, Arby's released its Liger Shake—named after a hypothetical lion-tiger hybrid—made with orange cream and Ghirardelli chocolate swirls.
Burger King's refused to fall behind, inventing its belly-busting, cereal-based shakes. BK's Froot Loops shake packed a whopping 720 calories and 103 grams (!!!) of sugar, a diet disaster that no one should ever sip. Just in time for Halloween, Starbucks released its Vampire Frappuccino for fans abroad to sink their teeth into and garner likes.
Who doesn't love queso? Not too many, apparently. Chipotle famously added the Mexican-inspired dip, made with a slew of real ingredients such as aged cheddar and poblano peppers, to its menu. Wendy's opted for slathering the stuff onto its 550-calorie Bacon Queso Burger.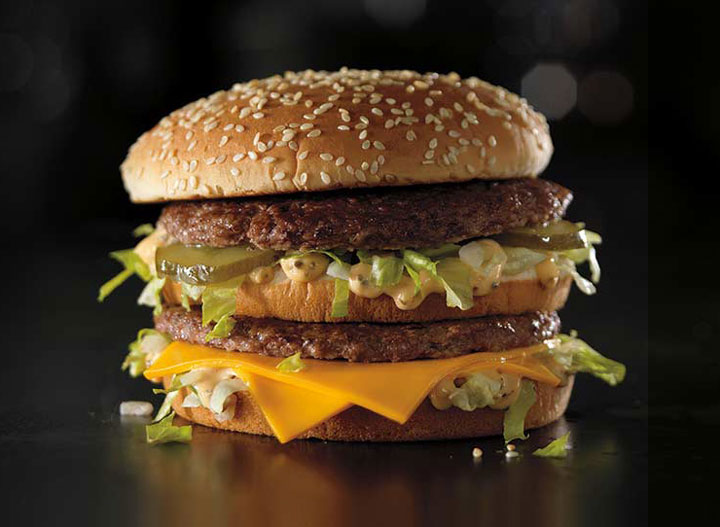 Just as McDonald's downsized its Big Mac with the Mac Jr., it also supersized the old time favorite with the Grand Mac. This beefy monster packs in 860 calories, 52 grams of fat (17 grams saturated fat), 1,470 milligrams of sodium, and 62 grams of carbs. Yikes!
Last but not least, 2017 was totally the year of the Lotus—Lotus Biscoff cookie, that is. From Carvel's creamy soft serve to Arby's Cookie Butter Shake (540 calories and 77 grams of sugar per small size) and Olive Garden's Cookie Butter Cake, Europe's favorite cookie's popularity permeated the American palate. If you do decide to hit the drive-through, be sure to check out our Survival Guide for 20 Fast Food Joints.
April Benshosan
April is a born-and-raised Brooklynite who has a passion for all things health, wellness, and tastebud-related.
Read more about April