The 10 Fastest-Growing Restaurant Chains in America You Need to Try
And good news—they'll probably come to your area soon.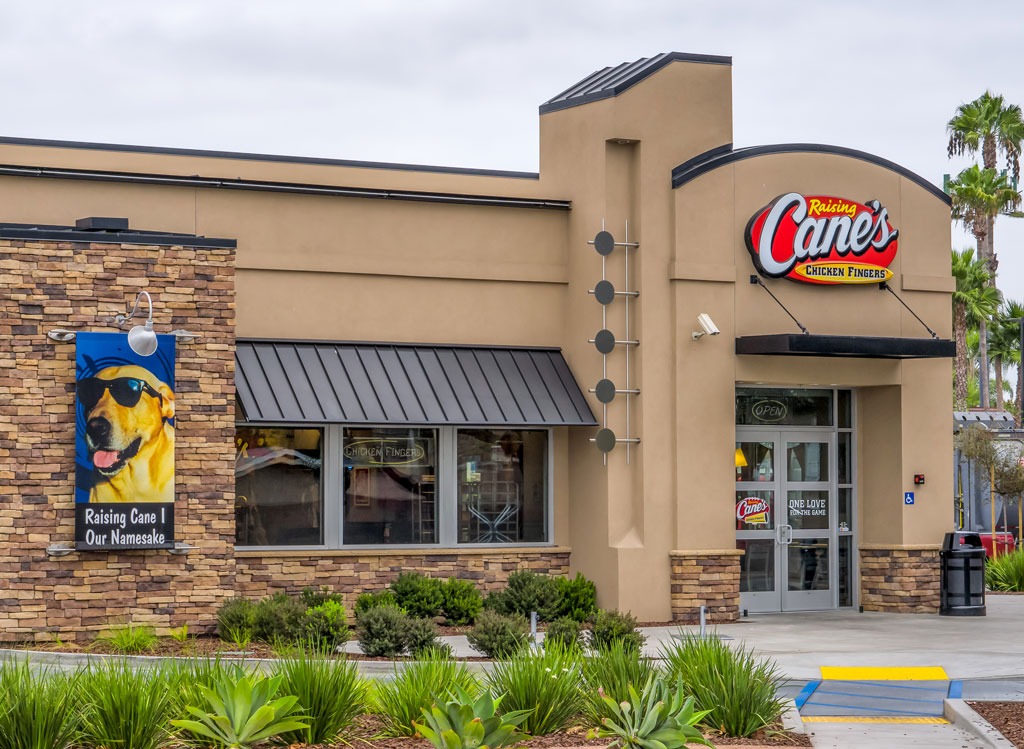 The fast-food giants better watch out—there's a new crew of up-and-coming restaurant chains in town, and they're winning over the hearts of Americans across the country.
While chains like McDonald's and Subway will always top the charts as the restaurant chains with the most locations in the U.S., that doesn't mean they're impervious to rising competition. There are several underdog restaurant chains that are rapidly gaining attention—and you'll want to make a stop at one (or all) of these fastest-growing restaurant chains in America before they make it to the big time.
Every year, Nation's Restaurant News whips up an annual Top 200 report. The publication ranks the foodservice industry's restaurant chains by year-over-year systemwide sales growth to see which restaurants are growing the fastest. It's time to get to know them so you can scope out which ones you'll be dining at very soon.
Here are the fastest-growing restaurant chains sweeping the U.S. You'll want to make a reservation before they get too popular! And for more on your most beloved restaurants, check out Every Chain Restaurant In America—Ranked By Popularity.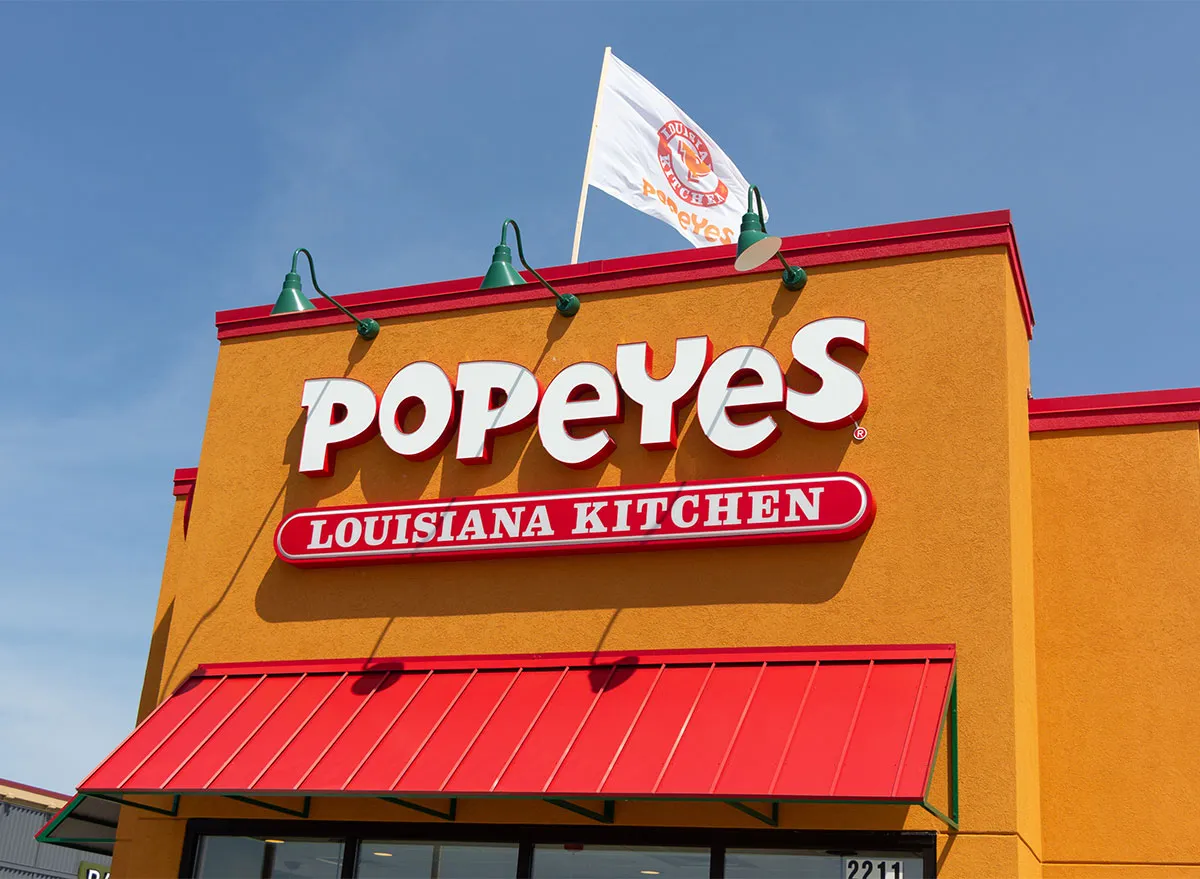 Oftentimes, the fastest-growing restaurant chains in America are lesser-known chains that just got off the ground. They start expanding rapidly as their restaurant concept resonates with consumers. That's why it's somewhat surprising that an established fast-food chain like Popeye's ranked this year. Could it be attributed to the viral Popeyes Chicken Sandwich? There's no way to tell. But the Lousiana kitchen's sales grew 18% and they added 129 locations over the past year. Besides Popeye's Chicken Sandwich, see what other iconic fast-food menu items made our list of the 100 Most Popular Fast Food Items.
Cooper's Hawk Winery & Restaurant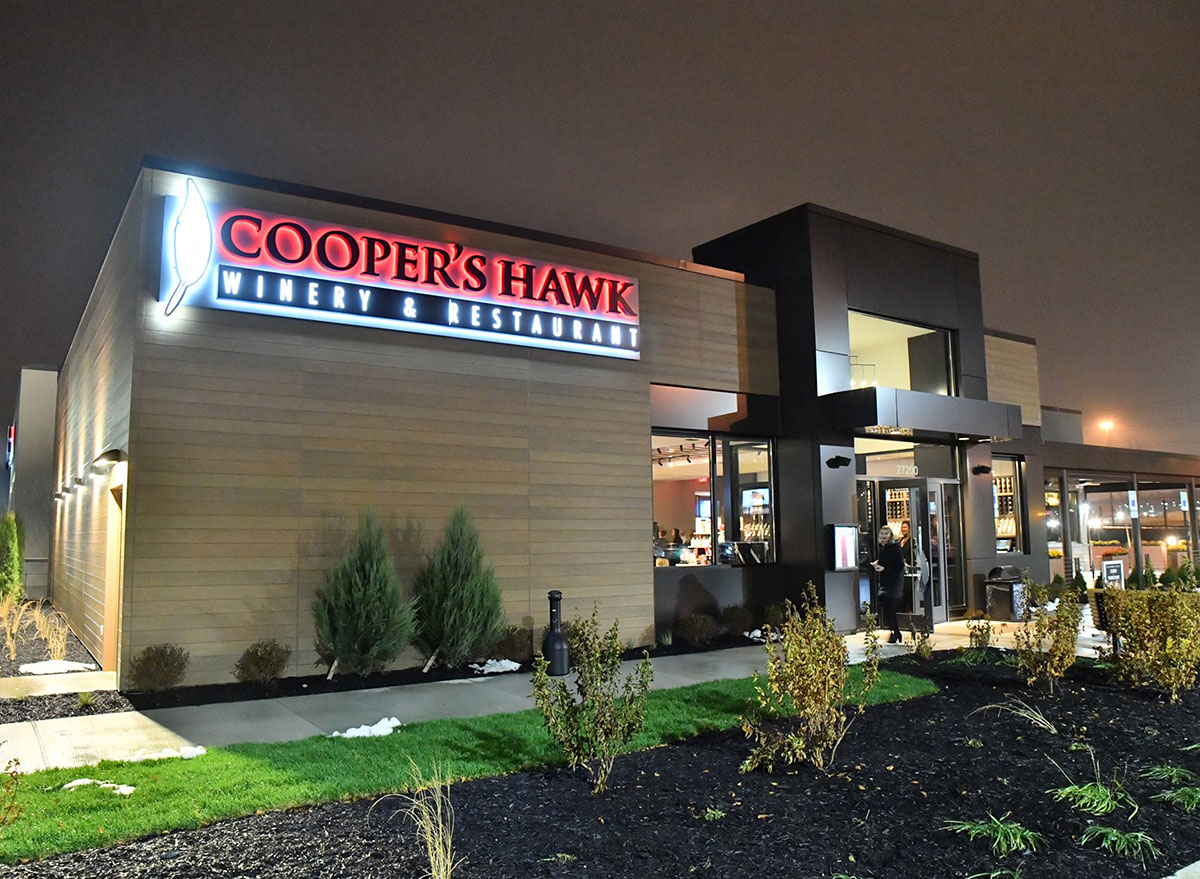 Having topped the charts at 5th place last year, Cooper's Hawk Winery & Restaurant is still on the up and up, but the restaurant chain fell back to 9th in 2020. The full-service restaurant still impressed with a sales growth of 19.9% in the past year. We'll cheers to that!
STAY INFORMED: Sign up for our newsletter to get the latest food news delivered straight to your inbox.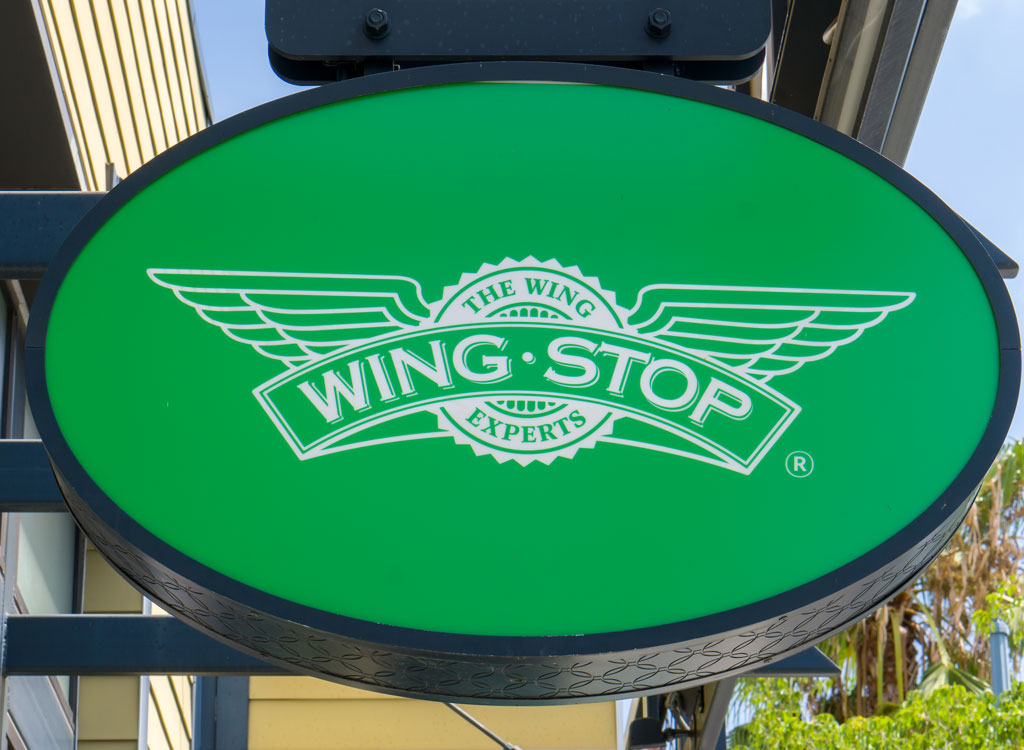 Wings aren't just for game day Sundays anymore. The chicken chain pulled in $1.46 billion in 2019, which was up an impressive 20.2% compared to last year.
Despite only operating six days a week, Chick-fil-A's annual sales top $12.6 billion, making them the third highest-grossing fast-food chain in the country. Sales is one thing—growth is another. And the chicken chain famous for its customer service has that covered, as well. The chain's sales grew 21.1% this year as they opened 135 locations, bringing them to a grand total of 2,498 units.
Lazy Dog Restaurant & Bar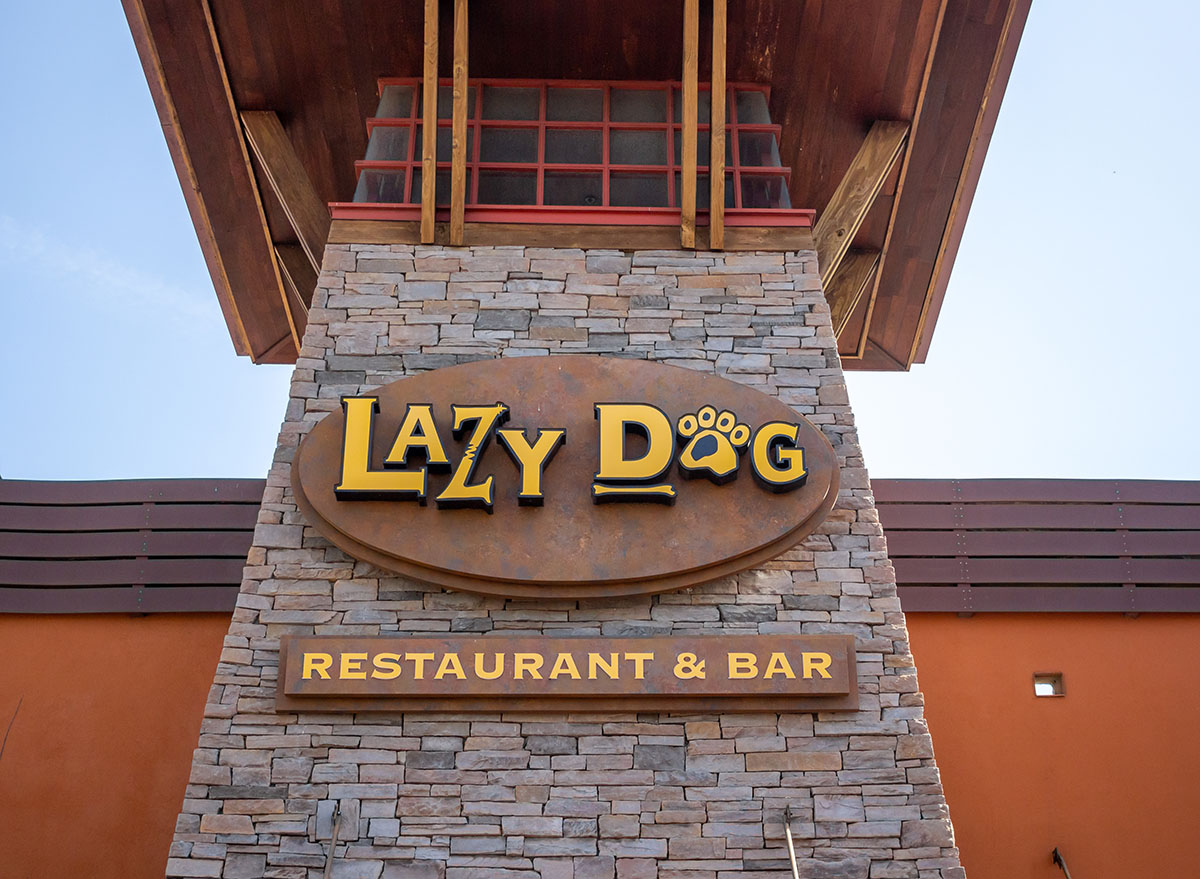 This Southern-California-based restaurant chain is undeserving of its given name, as there's nothing lazy about its growth. Lazy Dog, a casual dining chain serving handcrafted, seasonal American food, grew its sales by 21.2% this past year. It may be small, but it's mighty: the grand total of 36 units is a 20% increase compared to last year's total number of 30.
Don't let the name of this restaurant deceive you: there are more options than just delicious, fruit-filled smoothies. With a menu stacked in a diverse lineup of meals, including a Cuban sandwich and a Santa Fe chicken quesadilla, Tropical Smoothie Cafe experienced a 22.1% increase in sales across the U.S., having amassed $576.8 million in sales in the most recent fiscal year. If you don't have a Tropical Smoothie Cafe near you, you can still experience the magic of smoothies by blending up any of these The 25 Best-Ever Smoothie Recipes at home.
Raising Cane's Chicken Fingers
This chicken finger chain is cluckin' along. With systemwide sales totaling $1.47 billion, the Louisiana-based chicken chain clenched a spot at number four on the list of fastest-growing fast-food chains. Founded in 1996, Raising Cane's is taking the country by storm, with sales growing 23.9% this year and adding 57 locations to their roster. Step aside KFC, there's another quick-service fried chicken place taking the U.S. by storm.6254a4d1642c605c54bf1cab17d50f1e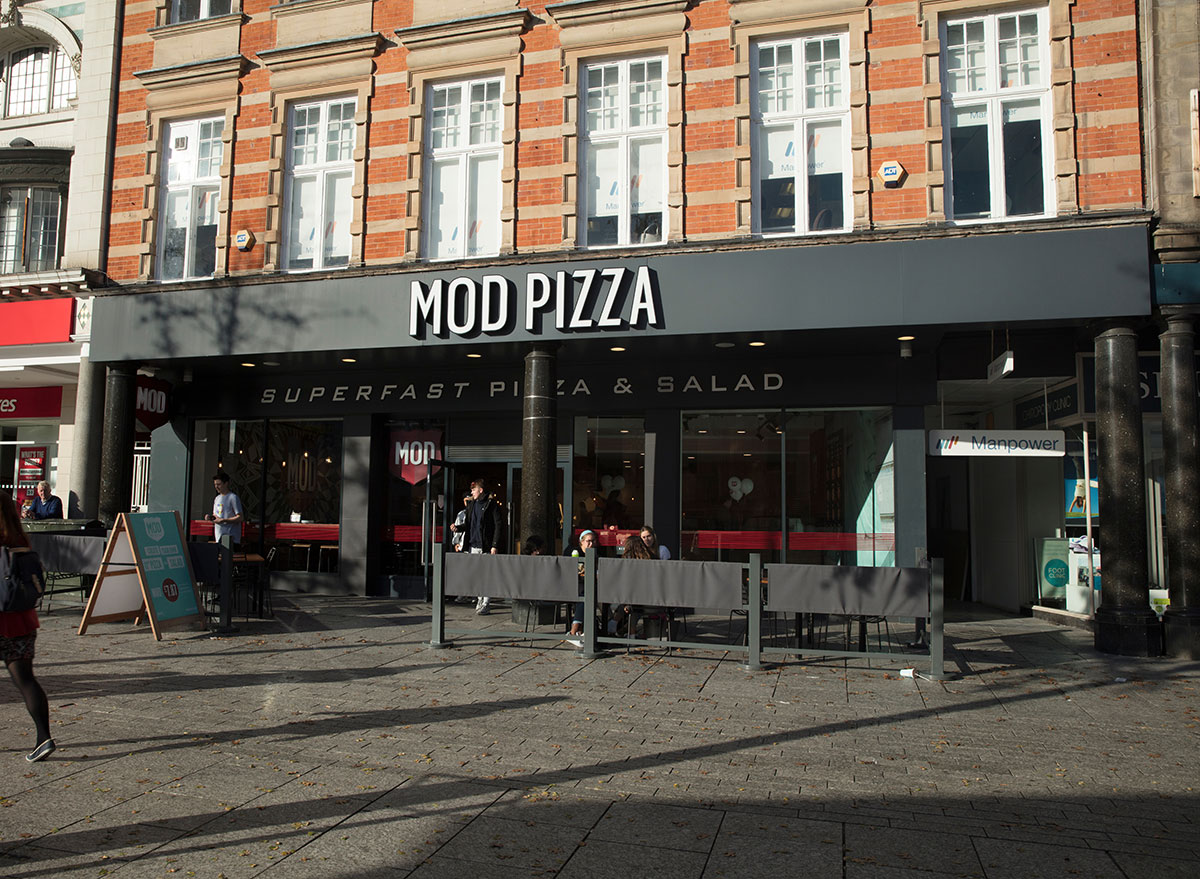 MOD pizza was the fastest-growing restaurant chain in the U.S. for the past two years, but it was finally dethroned this year, landing at third. In years past, the build-your-own personal pizza chain's domestic annual sales increased by 80%, but this year that number dropped to a moderate 26.2%. This increase in sales was predominately fueled by an 18% increase in restaurant units. Although it isn't as big of a leap as previous years, it's still impressive. You'll want to try a slice of this one.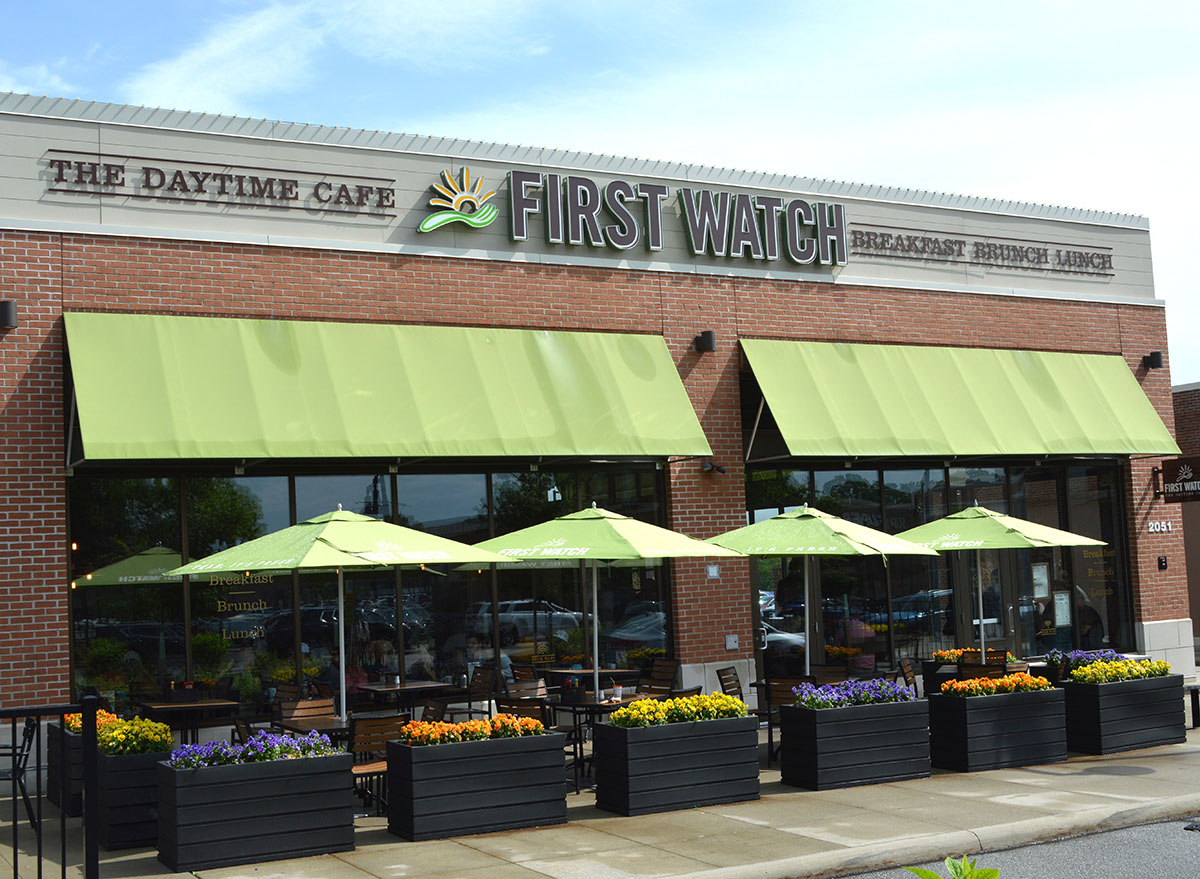 First Watch just keeps on going. After landing a spot as the fourth fasting-growing restaurant chain in the country last year, the "Daytime Cafe" nearly topped the charts this year, landing at number two with sales growth exceeding 30.4%. First Watch has been a go-to spot for breakfast, brunch, and lunch in respective cities since it opened in 1983. Over the past year alone, the chain grew by 24.8%, bringing the total locations to 367 units. Be on (first) watch to see if the chain is coming to your area soon!
Shake Shack began as a hot dog cart in Madison Square Park in 2001 and has since become the fastest-growing quick-service burger and milkshake restaurant chain in the country. Although it has the second-fewest locations of all the restaurants on this list at 185, that number grew by 36% this last year, as the burger chain opened 49 locations. Sales also grew by 34.5% in the past year, making it the top fastest-growing restaurant chain. McDonald's might have some competition…
Olivia Tarantino
Olivia Tarantino is the Managing Editor of Eat This, Not That!, specializing in nutrition, health, and food product coverage.
Read more about Olivia