12 Major Food Recalls You Need To Know About Right Now
Check your kitchen for these grocery items, which are being recalled due to food safety issues.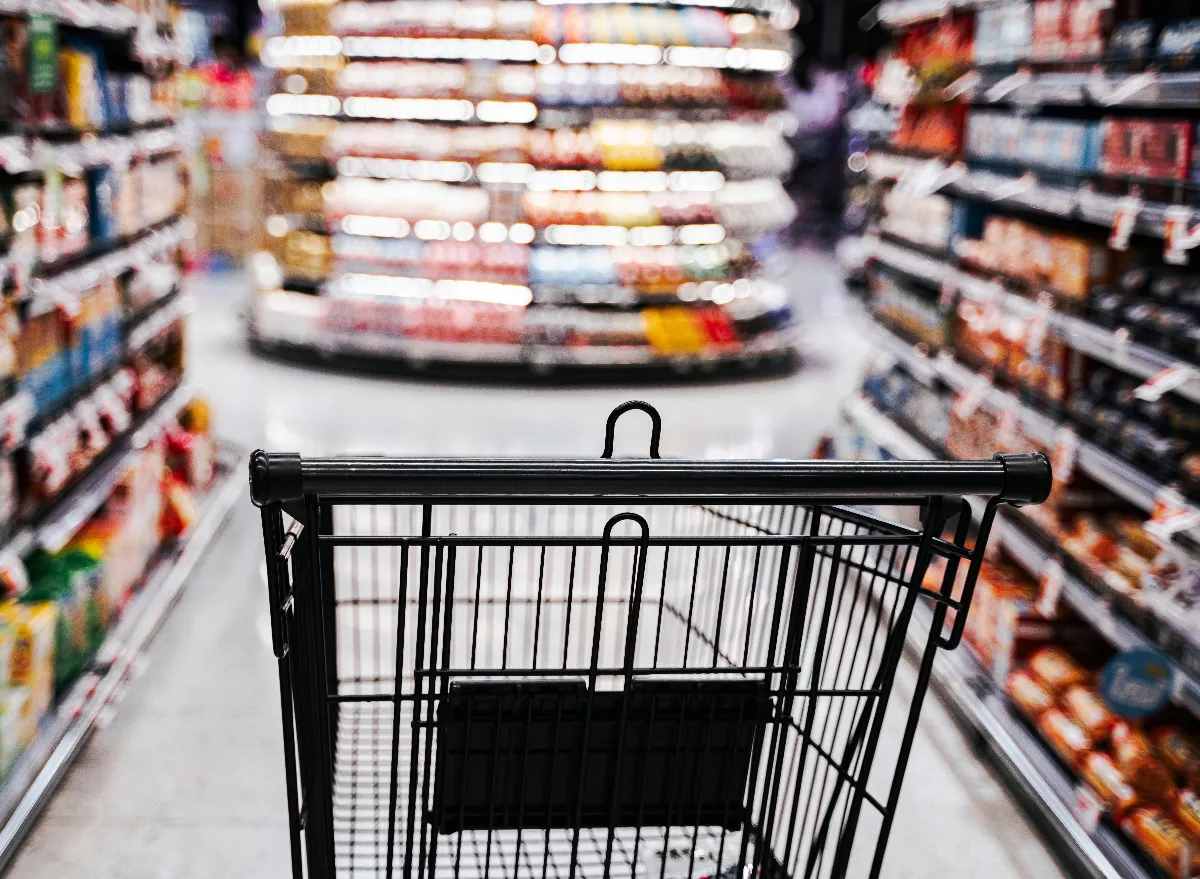 As many new food items hit the supermarket shelves, several products are simultaneously being pulled from stores. Over the last few months, multiple food and beverage companies have issued recalls for reasons ranging from possible bacteria contamination to undeclared allergens.
Since many of these products were distributed recently, you're going to want to double-check your kitchen. Here's the lowdown on 12 recent recalls announced by the U.S. Food and Drug Administration (FDA) and the USDA's Food Safety and Inspection Service (FSIS).
This story was originally published on Feb 2, 2023, and is updated regularly to include the latest news about major food recalls in the United States. 
Salento Organics Fruit & Peanut Bites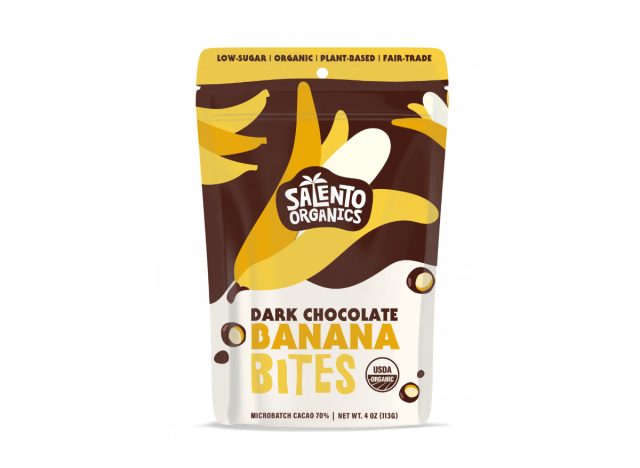 Starting off in the snack category, West Palm Beach, Fla.-based Salento Organics recently issued a recall of several dark chocolate covered snacks because they may contain undeclared milk, posing a risk to individuals with a milk allergy. The recall applies to four-ounce packages of the following items:
Dark Chocolate Pitaya Bites
Dark Chocolate Goldenberry Bites
Dark Chocolate Mango Bites
Dark Chocolate Banana Bites
Dark Chocolate Pineapple Bites
Dark Chocolate Peanut Bites
According to a notice shared by the FDA, Salento Organics has suspended the items' production "until [the] FDA and the company are certain that the problem has been corrected." The recalled snacks were distributed nationwide to retail stores and through mail orders. See here for the full list of recalled products and their corresponding UPC codes, lot numbers, and "Best By" dates.
Sheila G's Gluten-Free Reese's Pieces Brownie Brittle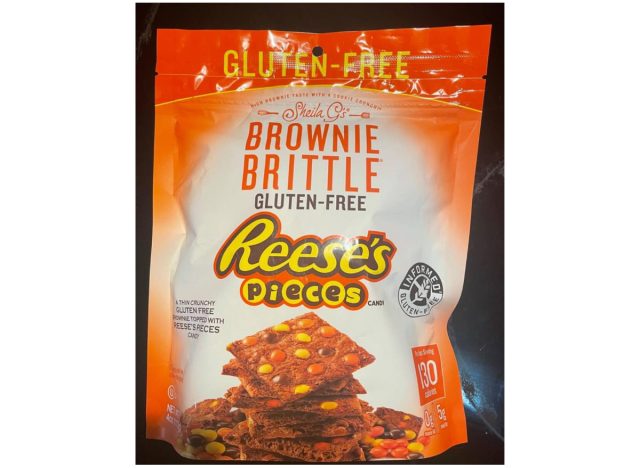 On March 23, Second Nature Brands recalled its four-ounce packages of Sheila G's Gluten-Free Reese's Pieces Brownie Brittle because it may contain undeclared wheat. The products were distributed to retail stores nationwide and also sold online. According to the FDA's notice, "the problem was caused by cross-contamination at a co-manufacturer."
The affected packages have a UPC code of 711747011562 and lot codes of SG 1054 15/NOV/2023 1S and SG 1054 15/NOV/2023 2S on the back of the product's pouch. There has been one illness tied to the consumption of this item. Like the Salento Organics recall, the brownie brittles' production has been suspended until the FDA and the company "are certain that the problem has been corrected."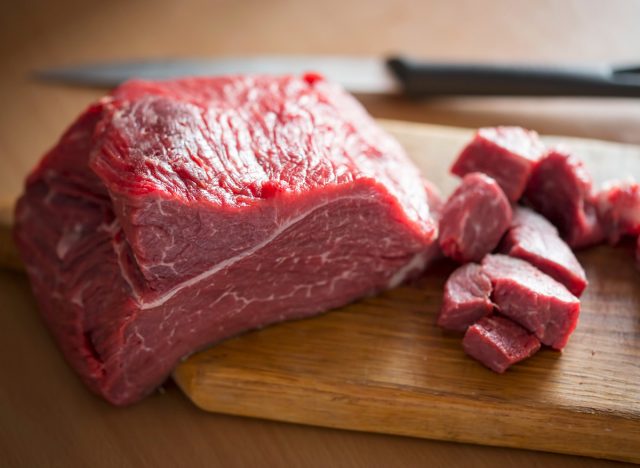 On March 24, Harper, Kan.-based meat packer Elkhorn Valley Packing announced a recall of 3,436 pounds of boneless beef chuck because it may be contaminated with E.coli. The affected items were packed on Feb. 16 and shipped to distributors, federal establishments, retail locations, and wholesale locations, including hotels, restaurants, and institutions in Connecticut, Illinois, Indiana, Maryland, Massachusetts, Michigan, New Jersey, New York, and Pennsylvania.
The recalled beef has the establishment number "EST. M-19549" inside the USDA mark of inspection. The FSIS discovered the issue after routine testing revealed the presence of the bacteria in ground beef obtained from the beef chuck. See here for the full list of lot numbers, serial numbers, and box count numbers included in the recall.
Impossible Chicken Nuggets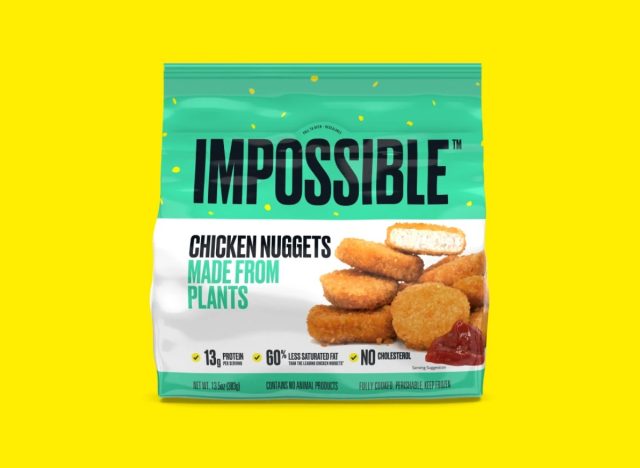 In mid-March, plant-based meat giant Impossible Foods recalled its frozen Impossible Chicken Nuggets and Impossible Wild Nuggets after the company learned that small pieces of wood were found in some of the 13.5-ounce packages. In its announcement, the company wrote, "Even though only one chicken nuggets SKU presented issues, we made the decision to recall all of the products produced on that production line between October 20 and November 23, 2022 out of an abundance of caution."
See here for the full list of SKU numbers and lot numbers involved in the recall.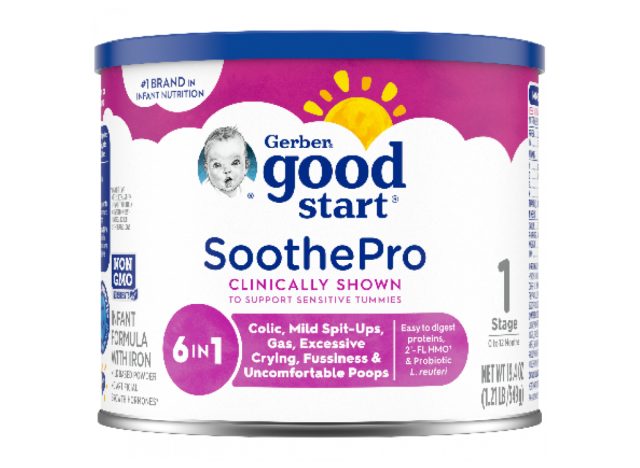 Less than one month after formula manufacturer Reckitt recalled two batches of ProSobee's Simply Plant-Based Infant-Formula, Perrigo Company issued a voluntary recall of certain lots of Gerber Good Start SoothePro Powdered Infant Formula because of possible Cronobacter sakazakii contamination. The recalled formula, which was sold to retailers across the U.S., was packaged in 12.4, 19.4, and 30.6-ounce containers.
As noted in the announcement shared by the FDA, "no distributed product has tested positive for the presence of this bacteria, no adverse events have been reported and no other products manufactured at this facility or any other of Perrigo's facilities are affected by this recall." The notice also encourages consumers who purchased the formula after March 5 to check the product's lot code and "Use By" date, which can be found here.
On March 17, the FDA announced that Scenic Fruit Company recalled two types of frozen fruit because of a hepatitis A outbreak. The recall applies to the brand's frozen organic strawberries sold to Costco, Aldi, KeHE, Vital Choice Seafood, and PCC Community Markets, as well as the frozen organic tropical blend sold to Trader Joe's.6254a4d1642c605c54bf1cab17d50f1e
According to the Centers for Disease Control and Prevention (CDC), there have been five hepatitis A cases connected to the consumption of the frozen organic strawberries, with all of the cases reported in Washington state. The illnesses had start dates ranging from Nov. 24 to Dec. 27 of last year. See here for the full list of recalled products, their UPC codes, "Best By" dates, and where they were distributed.
Russell Stover Sugar-Free Peanut Butter Cups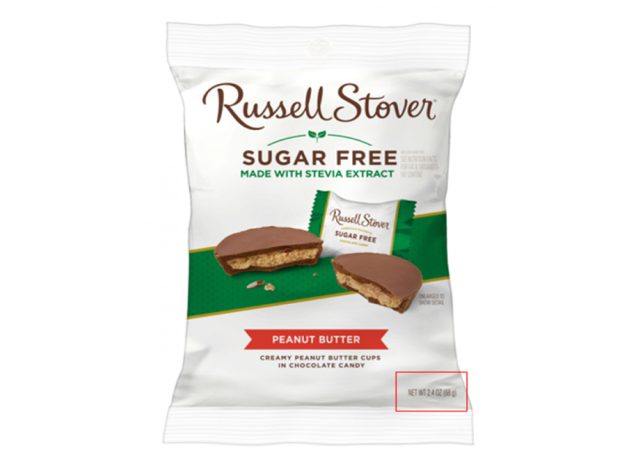 The FDA announced on Feb. 28 that candy company Russell Stover had voluntarily recalled its Sugar Free Peanut Butter Cups because the product may contain undeclared pecans. The company initiated the recall after customers reported that Sugar Free Pecan Delight products were placed in the outer packaging of the Sugar Free Peanut Butter Cups.
The recalled items, which were distributed to wholesale and retail stores nationwide, are packaged in 2.4-ounce plastic bags and have "Best Before" dates of May 1 and June 1. They also have a UPC code of 077260096937 and lot codes of K0521, K0321, K0421, L2122, L2221, and L2321.
Geisha Canned Medium Shrimp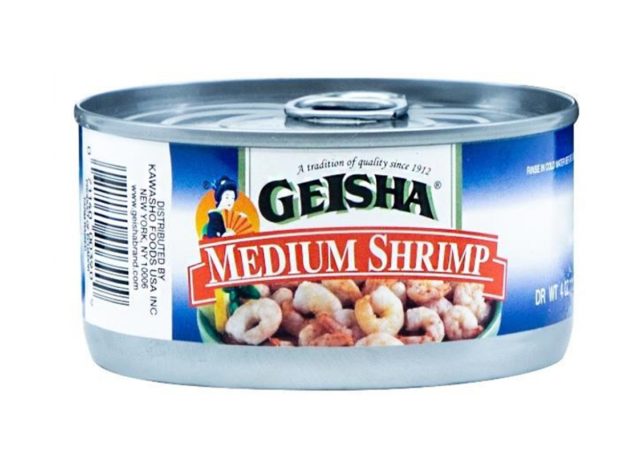 On Feb. 26, New York City-based Kawasho Foods USA Inc. recalled one lot of canned Geisha Medium Shrimp "because of reported swelling, leaking, or bursting cans." According to the FDA's notice, "There is a possibility that the product has been under processed, which could lead to the potential for spoilage organisms or pathogens."
The recall includes four-ounce metal cans with a UPC code of 071140003909, lot number of LGC12W12E22, and a "Best By" date of May 12, 2026. The products were distributed to Walmart, Associated Food Stores, Stater Bros Markets, Safeway, and Albertsons locations in California, Utah, Arizona, and Colorado.
Rao's Roasted Red Peppers with Portobello Mushrooms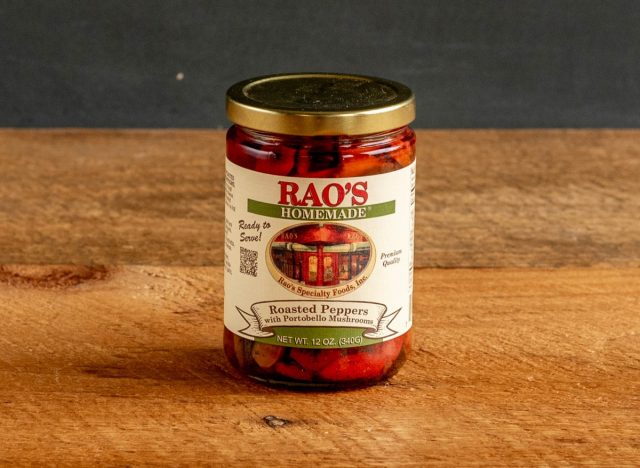 The popular Italian food brand Rao's pulled its Roasted Peppers with Portobello Mushrooms from the shelves last month. On Feb. 21, Sunny Dell Foods announced that it has voluntarily recalled the product because the jars may contain undeclared tree nuts, specifically pine nuts.
The items, distributed across the Northeast and through online delivery, come in 12-ounce glass jars marked with the lot number SD21160-03 RPOA on the lid and a UPC code of 7 47479 00110 6.
Starbucks' Bottled Vanilla Frappuccino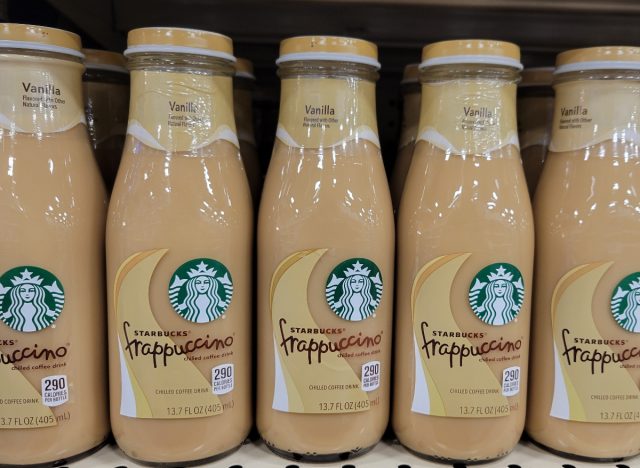 On Jan. 28, beverage giant PepsiCo issued a recall of 25,200 cases of Starbucks' vanilla Frappuccino coffee drinks after glass was found in some of the bottles. Each case includes 12 bottles of the chilled beverage, bringing the recalled item count to 302,400.
According to the FDA's notice, the affected products were distributed nationwide and have a UPC code of 0 12000-81331 3 and expiration dates of March 8, May 29, June 4, and June 10. None of the recalled cases were sold in Starbucks' retail locations.
Kirkland Signature Cold Brew Coffee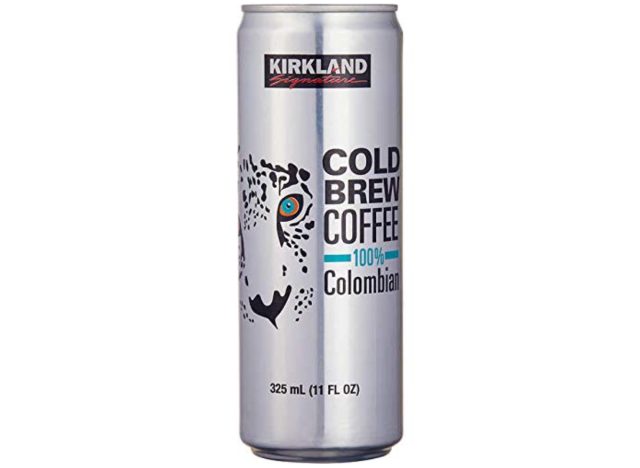 Another coffee product may also be contaminated with foreign objects. On Feb. 17, Costco shared a notice from Berner Food & Beverage, which announced that the company and the FDA are recalling specific code dates of Kirkland Signature's Cold Brew Coffee because bolts may be found in the cans.
The recall applies to item number 4165758, which was sold between Nov. 5, 2022 and February 10, 2023. The products have "Best If Used By" dates between Oct. 19, 2023 and October 27, 2023.
On Feb. 19, formula manufacturer Reckitt recalled two batches of ProSobee's Simply Plant-Based Infant Formula over concerns of cross-contamination with Cronobacter sakazakii. According to the recall announcement, all of the products went through "extensive testing" and tested negative for the bacteria, so the recall was initiated "out of an abundance of caution."
The recall applies to about 145,000 cans of infant formula distributed in the U.S., Guam, and Puerto Rico. The 12.9-ounce formula cans were manufactured between August 2022 and September 2022, have the batch codes of ZL2HZF or ZL2HZZ, and display a "Use By" date of March 1, 2024 and a UPC code 300871214415. According to Reckitt, the issue "was linked to material from a third party" and the company "is no longer sourcing this material from the supplier."
Brianna Ruback
Brianna is a staff writer at Eat This, Not That! She attended Ithaca College, where she graduated with a degree in Journalism and a minor in Communication Studies.
Read more about Brianna