The 20 Best Movies for Foodies
One of the best weight loss tips out there is learning to cook wholesome meals at home—and Eat This, Not That! has compiled a list of movies that will coax your inner chef to step up to the stove.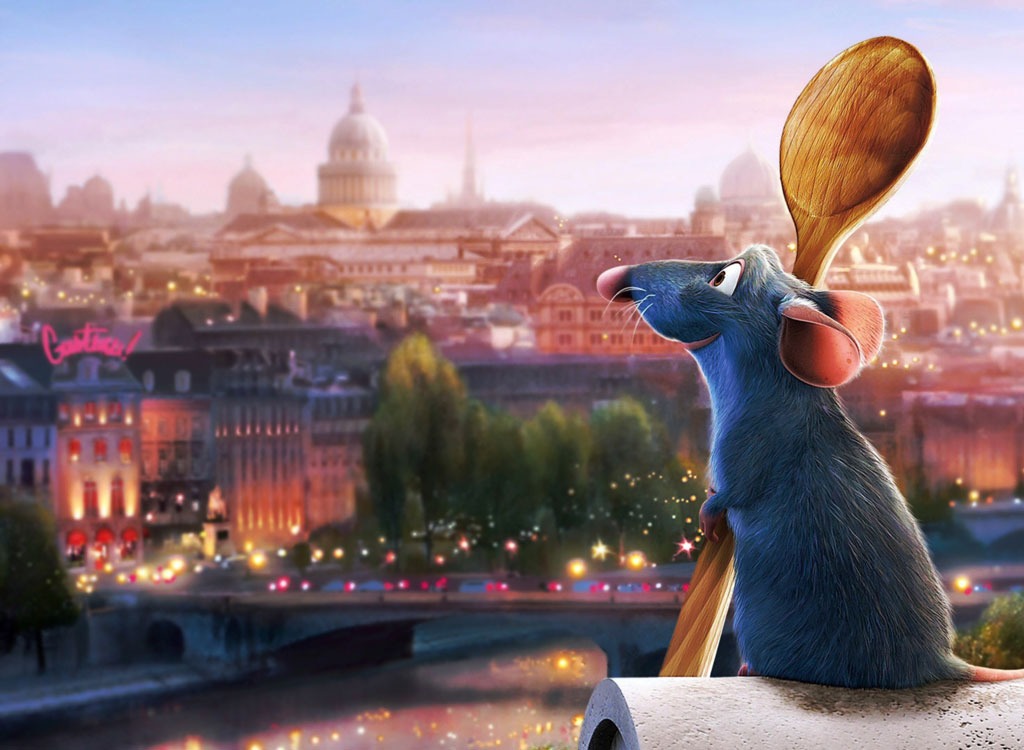 If you classify yourself as a foodie, then you probably geek out over films with food, gastronomy, and everything in between. But if you're a foodie extraordinaire like myself, you will agree that food has the ability to bring people together—and that's the moral of each one of these films listed below. Whether you make plans to prepare a meal with friends or meet up at a local restaurant, eating delicious food with each other serves as the perfect opportunity to reflect, catch up, and celebrate life. Beautiful, no? Read on to see how many of the following you've seen and to find which of these movies appeal most to your palate. And then once you're inspired, don't miss these 20 Genius Healthy Cooking Gadgets that will level up your culinary game!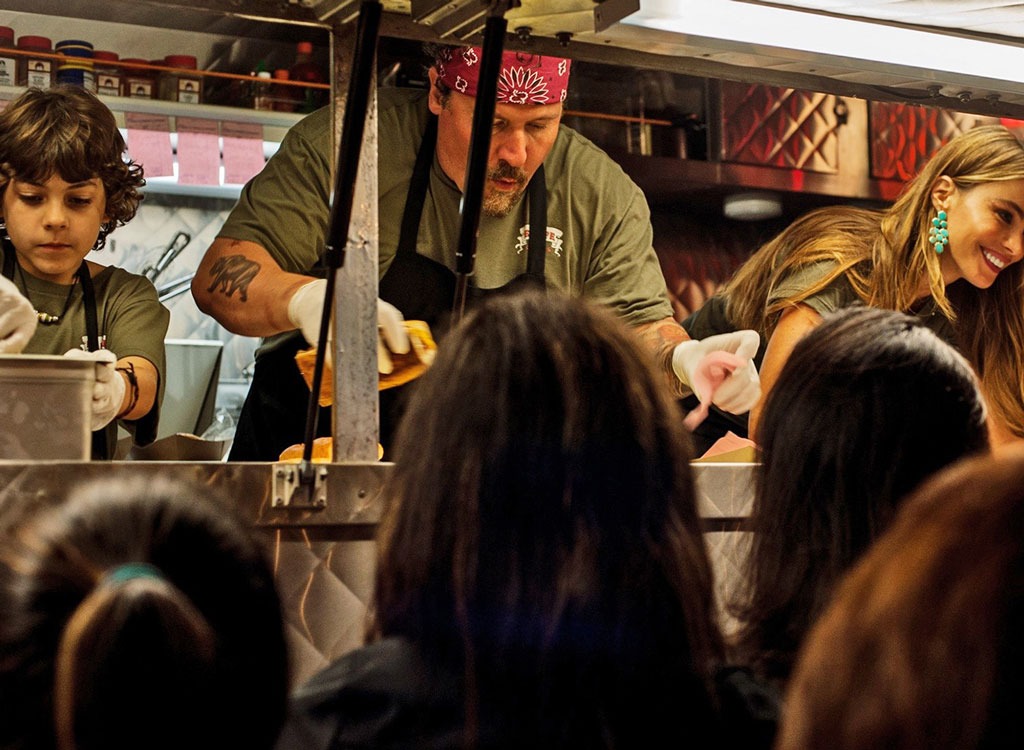 The Cuban-inspired sandwiches are the cornerstone of this feel-good movie in which Chef Carl Casper regains an appreciation for life and becomes closer to his son. Beaten down by his restaurant owner's wishes for a consistent (and boring) menu, Casper's talents are totally clouded. When a devastating review from a sour food critic causes Casper to quit his job as head chef of one of L.A.'s most respected restaurants, the talented chef rethinks his approach to the food business. It's this pivotal point in the movie that leads Casper to launch a food truck with his best friend and former sous-chef, Martin. The best part? His son gets to work alongside them all summer long.
ICYMI: 35 Funniest Food Moments from "Friends"
One of the most effective ways to scorch that stomach fat in the lower abdomen is to reduce the amount of stress in your life. In this movie, Julie Powell eliminates stress by quitting her customer service gig and turns her cooking hobby into a profession. When her so-called friend Annabelle writes an embarrassing article about her, Powell is driven to start her own blog. She decides to tackle all of Julia Child's 534 recipes from her book Mastering the Art of French Cooking—in a matter of 365 days—and writes a post after each recipe. Her journey is intertwined with scenes of Julia Child's own tale of how she conquered French gastronomy through persistence, humor, and an utter love for butter.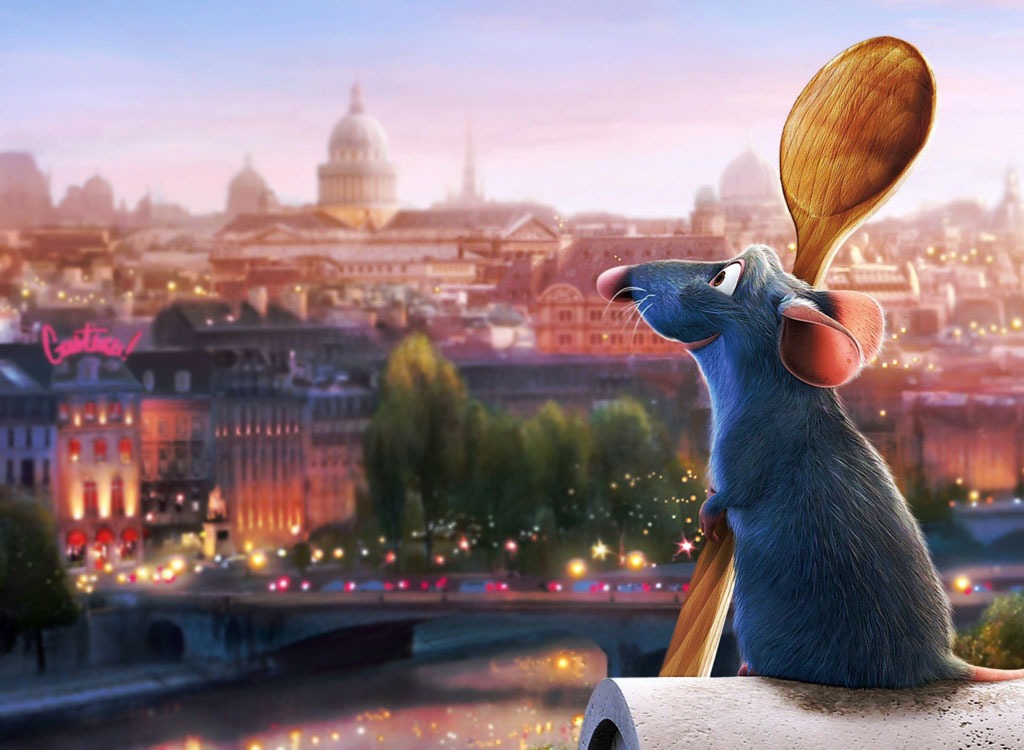 You don't have to be under the age of 11 to enjoy this sweet story. French cuisine is the co-star in this animated film in which the mastermind behind the meals is a rat. Remy aspires to be a chef at Chef Gusteau's restaurant, so he befriends Alfredo Linguini, a lost soul and garbage boy for the restaurant. Together, the two make their debut in the kitchen with an impressive soup—and then, of course, by creating a scrumptious ratatouille.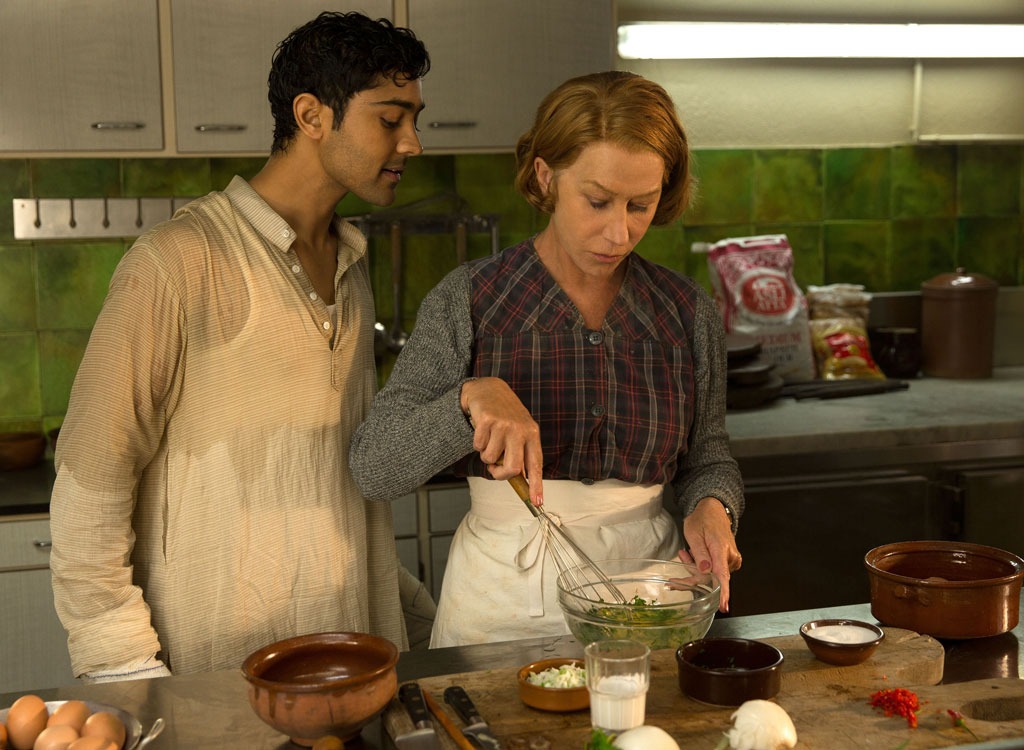 Another ability food has is that it gives the incentive to cross cultural barriers, and that's exactly what occurs in this film. Hassan Kadam and his family leave their roots in India and set forth for France, where they ambitiously open their own Indian restaurant 100 feet away from Madame Mallory's Michelin's acclaimed French eatery. The story line is full of mini battles waged between the two restaurants—but between those scenes are ones full of gorgeous, food-porn shots. Eventually, Madame recognizes young Hassan Kadam's culinary expertise and takes him under her wing at her restaurant to perfect his skills.
6254a4d1642c605c54bf1cab17d50f1e
If you have yet to see this indie film, make a point to scout it out. The story line brings light to India's distinctive lunchbox delivery system that transports thousands of meals every single day from houses to offices. This system enables wives to wake up in the morning at a respectable hour, prepare a nice lunch for their spouse, and then have it delivered to them at work by lunchtime. The movie illustrates the sense of reward that derives from slow cooking, rather than slapping a slab of nut butter between two pieces of bread and calling that a meal. In this film, Illa's husband fails to show interest in her, so she believes that her cooking abilities will help rev some love back into their marriage. To her surprise, the lunch she prepares never reaches her husband's desk and gets delivered to Saajan, a lonely man nearing retirement—and he loves her cooking. They begin to write notes to one another and we'll leave it at that!
If you're a connoisseur of authentic Italian food, this movie is your go-to! Brothers Primo and Secondo migrate from Italy to open their dream restaurant called Paradise in the good ol' state of New Jersey. Unfortunately, their food is too authentic to convince the taste buds of their customers—who are a bit too used to eating the 11 Foods Italian Foods They Won't Eat in Italy. This 90's flick depicts the struggle the pair endures to keep their business alive. With just one night to prove themselves, they must prepare an elegant meal for famous Italian-American bandleader Louis Prima's arrival. It's a funny film with a touch of suspense and, of course, delicious food.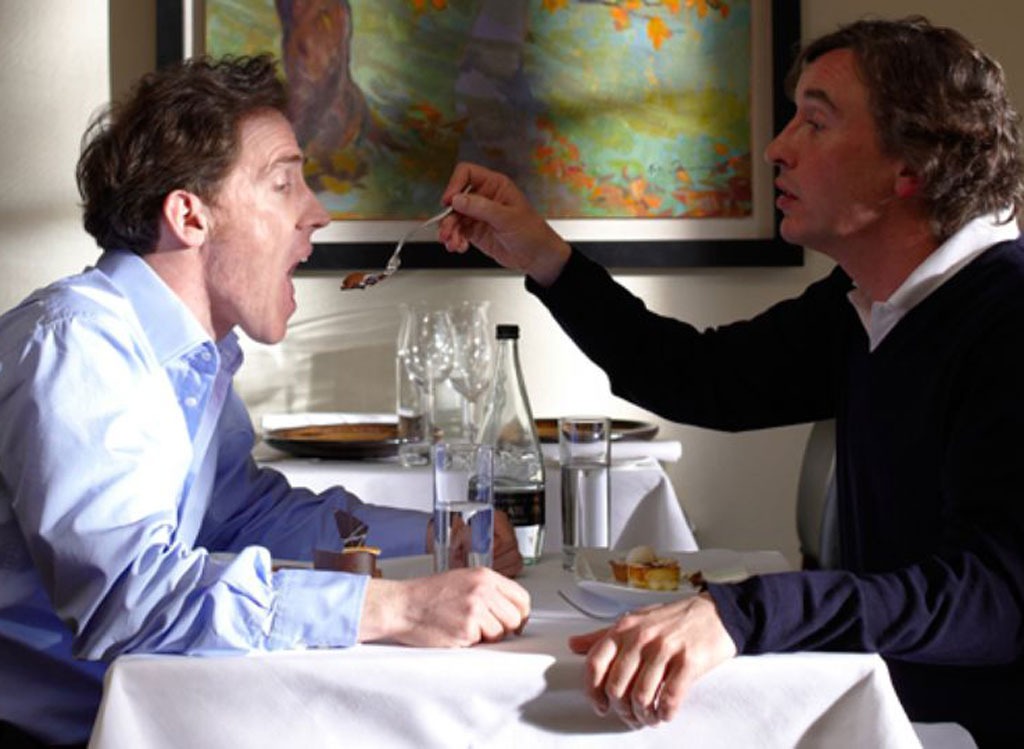 This movie certainly has a matchless aesthetic; it's about two British men traveling the northern countryside of England. When writer Steve's ex-girlfriend bails on the trip, he calls up his witty, yet impressionistic companion of 11 years, Rob, to accompany him on the trip. The entire chunk of one hour and 52 minutes is devoted to these two doing impressions of big name stars while traveling in the car, over dinner, in the hotel, and even scavenging through the scenic valleys and mountains. It's evident that the places they visit are of the finest gastronomy and home to true epicureans, and the men definitely indulge.
If the title sounds familiar, it's for a reason; it's the sequel to "The Trip." Not much changes—the protagonists are still the same two goofy men who sang ABBA's hit single "The Winner Takes it All" in harmony in the last movie—except now, they seek out an entirely different cuisine. The men continue to enlighten each other's time by impersonating actors, all while eating lavishly and strengthening their bond. If it sounds funny, it is—and you can keep the laughs going with these 35 Funniest Food Moments from "Seinfeld", too!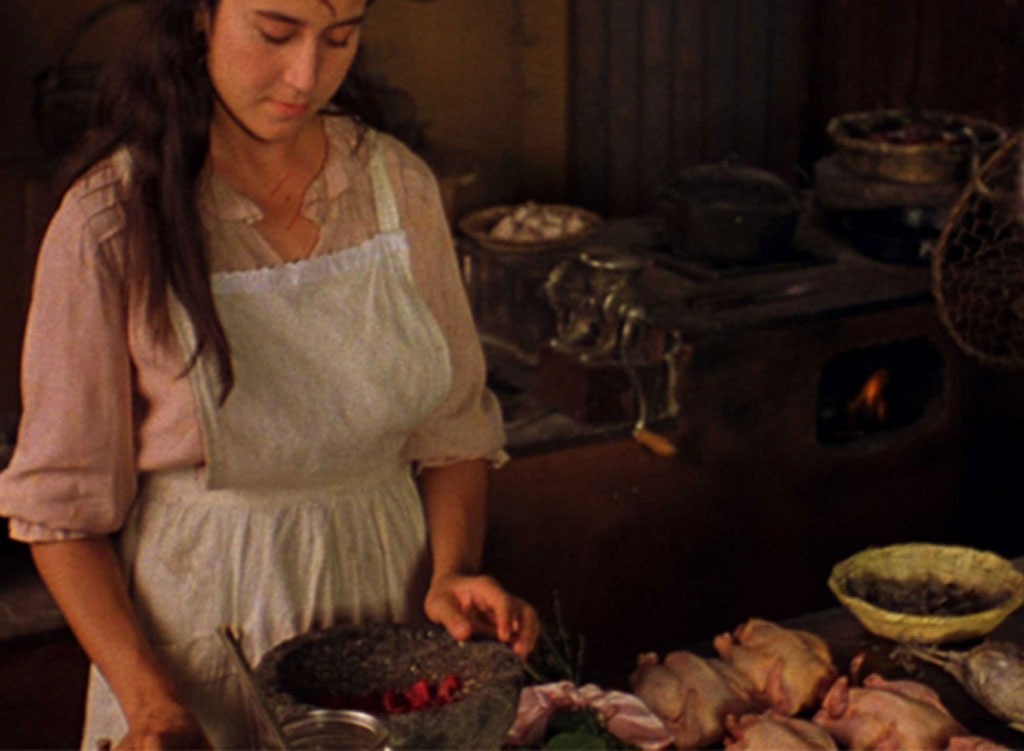 Unlike the movies above, "Like Water for Chocolate" would not be considered light-hearted or comical. It's rather dark and dismal, but hear us out. Tita and her sister Rosaura live with their mother Elena, but as she ages, she prohibits Tita from marrying because she wants her to stay home as a servant to her for when she becomes old. Even though Tita and Pedro are in love with one another, Pedro moves in and marries Rosaura since Tita is forbidden from marriage. Tita prepares the meals for the wedding including the cake, which she sobs through making it, and as a result, something strange happens to the guests who eat the cake. They simultaneously become nostalgic about their past lives; it's from this moment on that Tita discovers there is a certain magic to her cooking. From then on, each meal she prepares for Pedro acts as a love song. Poor Tita!
Eat This! Tip
While Tita's wedding cake may be magical for the soul, it's not for the waistline. For optimal weight loss results, check out the 25 Best Carbs for Weight Loss!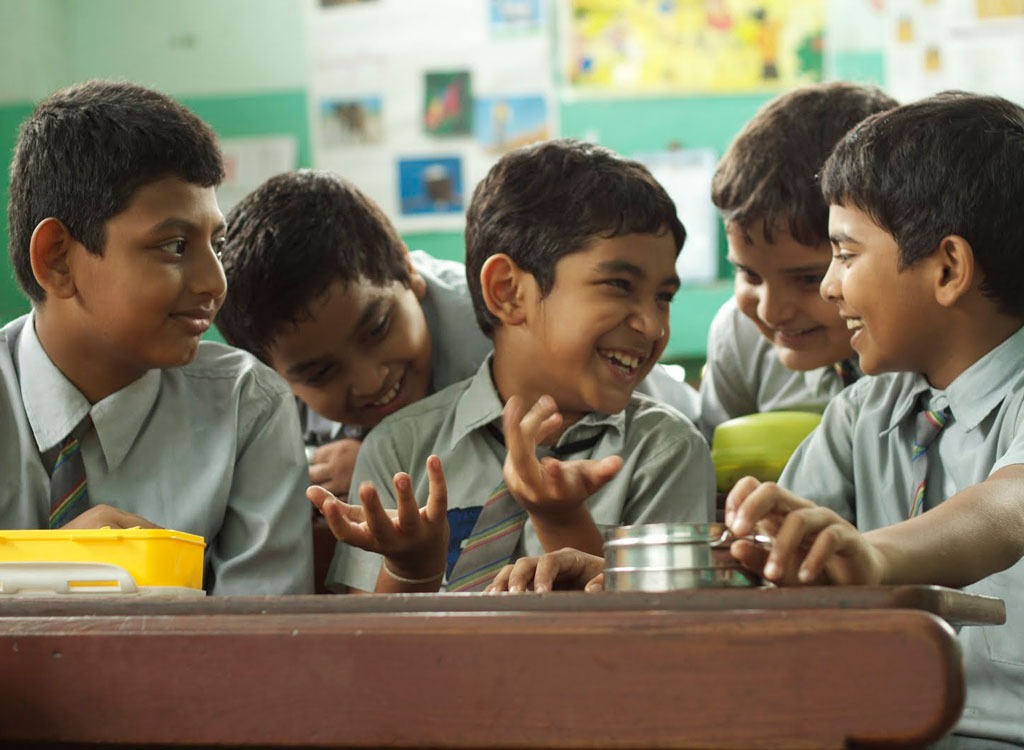 Stanley does not pack his lunch like the other students at the all-boys Holy Family High School in Mumbai. Evidently, his mother is not present in the household to pack him a lunch in the standard tiffin box that every other kid brings to school. Instead, he manages to get by via accepting rations from his fellow classmates. Their selfish teacher, Babubhai Verma, does not approve and threatens to expel Stanley from school if he does not acquire his own tiffin box. Will Stanley get the boot or will he finally get his own tiffin box? Sorry, but we're not giving away the spoiler for this one. Side note: Eat This, Not That! approves of packed lunches so long as they are free of the 13 Scary Ingredients in your Kid's Lunchbox, Exposed!!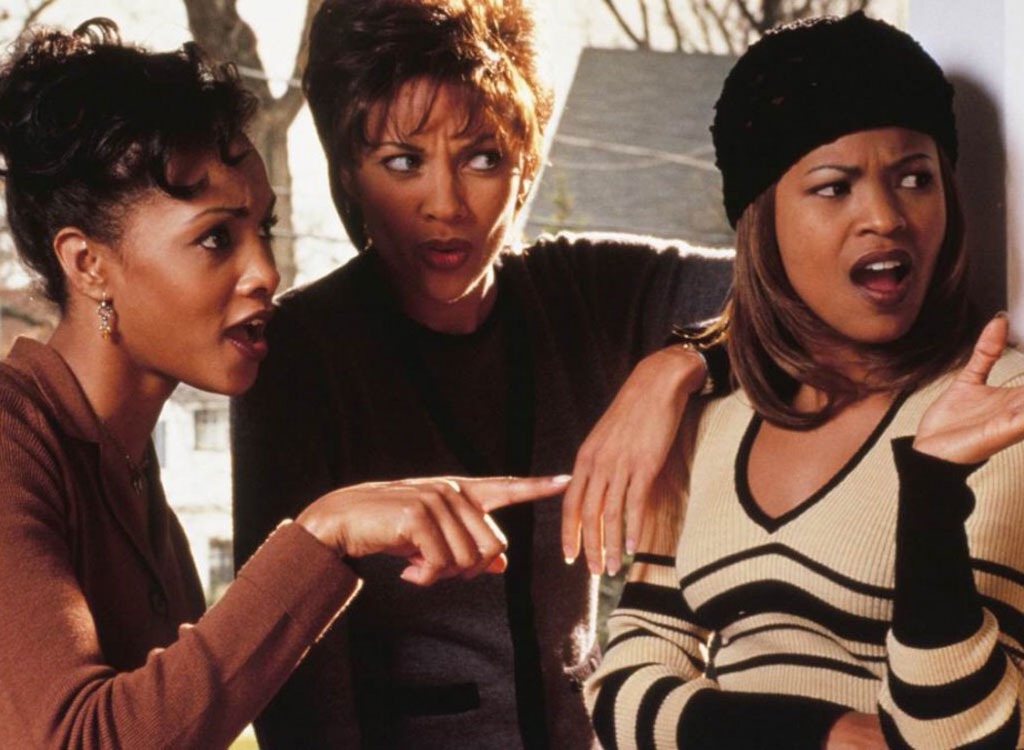 Ahmad's family depends on the long-standing Sunday dinner tradition to get them through a tough time. Chaos unfolds when his diabetic grandmother (who goes by "Big Mama") falls into a coma during an operation to amputate her leg. In response, the most influential women in his life—his mother and aunts—step up in Big Mama's absence. The theme of the movie? You probably already guessed it; food enables the family to set aside their differences and come together to keep the Sunday ritual alive. If your family also gathers for dinner on Sunday, check out healthy crock pot recipes to beef up your menu!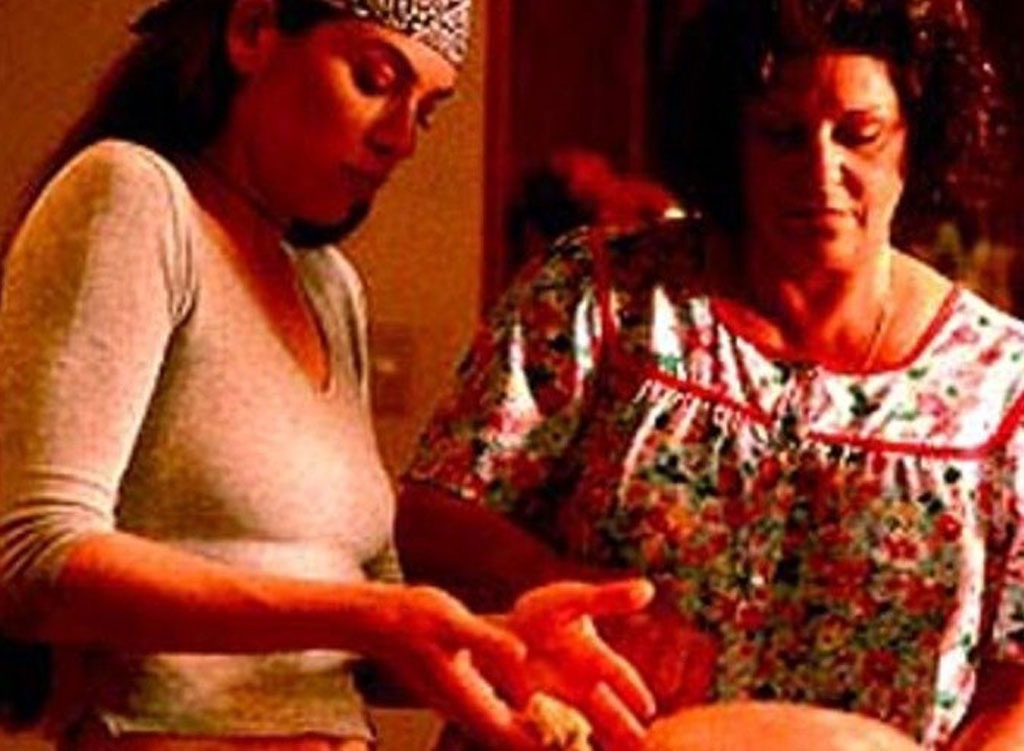 "What's Cooking?" delivers a performance unlike any other film that takes place in a Thanksgiving setting. Of course, the table is laden in scrumptious things that you would expect to be served on the holiday, including sweet potatos, turkey, and creamy pumpkin pie. However, when you combine four different ethnic groups around one table, you're bound to have some non-traditional but equally delicious additions to the table, such as tamales, spring rolls, and mac 'n cheese. Furthermore, like any family, issues run amuck—which makes it more relatable. Some of the jokes are outdated (we've come a long way since the year 2000!) but that's almost just as funny.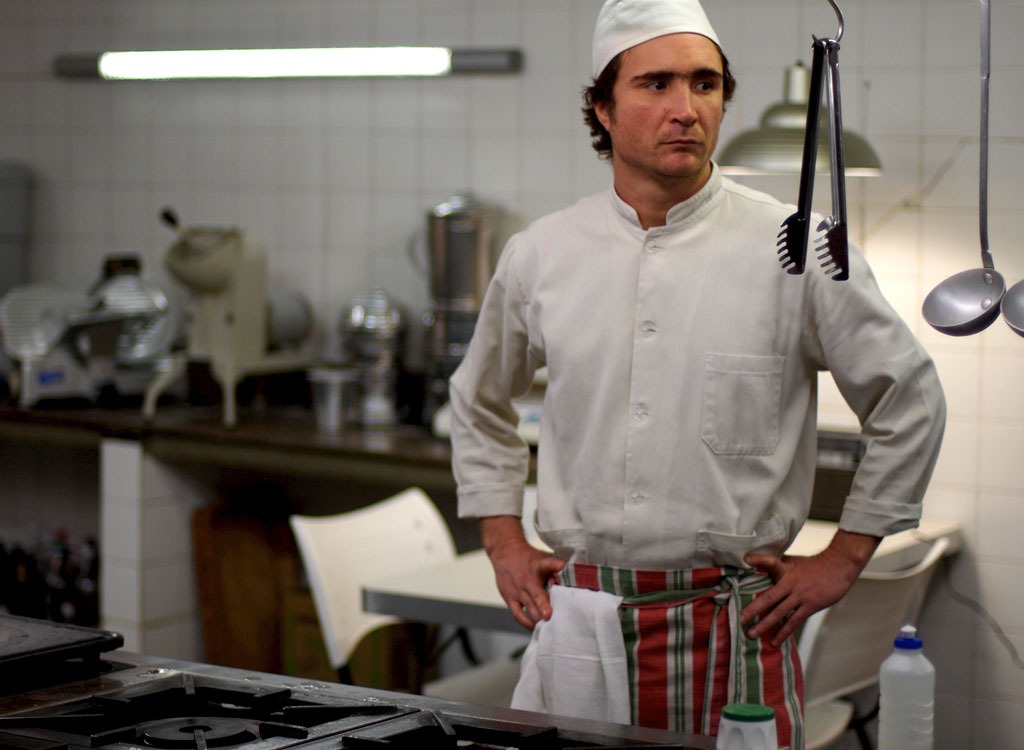 Essentially, this movie divides the diverse array of people in the world into two categories: Those who eat and those who get eaten. Yikes. Raimundo Nonato doesn't agree with this narrow segregation and in lieu becomes a cook. The film showcases Nonato's progression as a chef-in-the-making starting out in a low-grade bar and eventually moving up to work in a fine Italian restaurant. Going against all odds, he separates himself from societal standards by perfecting his epicurean skills.
This documentary is solely about the legendary 85-year-old Jiro Ono, i.e. the world's most celebrated sushi chef. A subway station in the midst of Tokyo houses Jiro's own 10-seat sushi restaurant called Sukiyabashi. Even though its appearance may reflect diffidence, the food and intricate plating techniques that Jiro executes indicates that it's one of reputable stature. The film reveals that it's the first restaurant of its kind to receive a three-star Michelin Guide rating.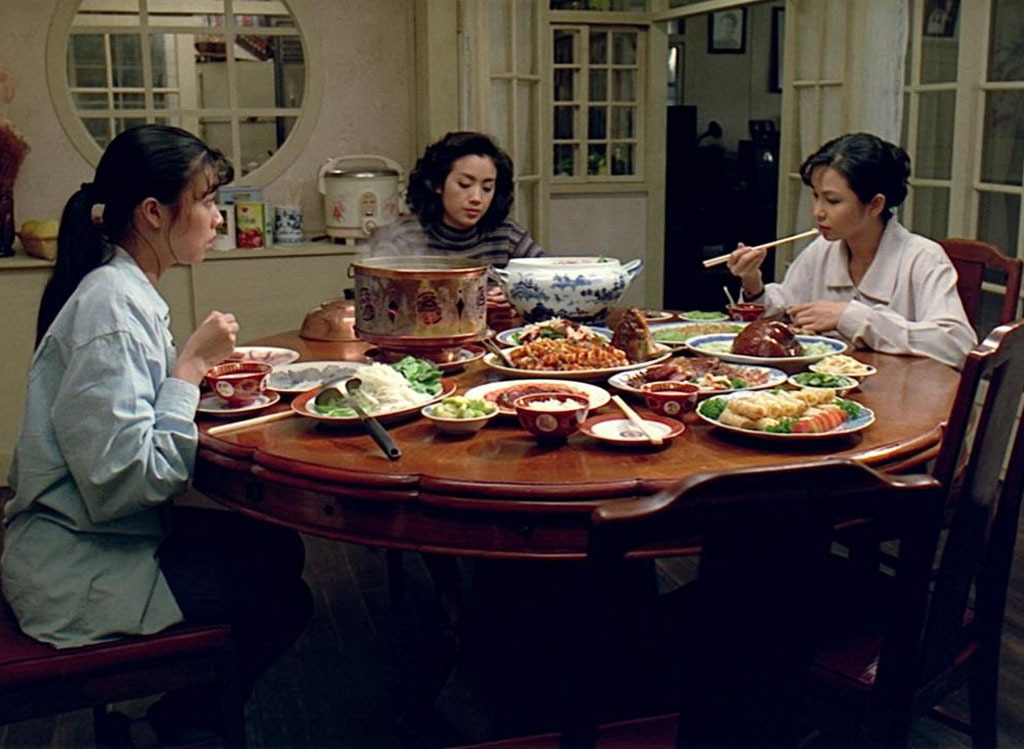 If you're anything like me, this title must have piqued your interest. What a combination of words! Basically, the film is about Master Chef Chu, a semi-retired man who lives at home with his three grown daughters. The catch? They're all single and encompassed in the ambiguous and unpredictable dating realm. Together, the family discusses their personal drama and seek strength from one another by preparing— and, of course, eating— an elegant Sunday dinner.
Released in 1987, this film is the oldest of the bunch on this list. Danish sisters Martine and Philippa live in isolation with their strict pastor father. The plot thickens when Philippa's former suitor sends Babette, a Parisian refugee, to serve as the family cook. Babette whips up a superb spread at the family banquet that tempts the pious group, who often reject fine foods and wines.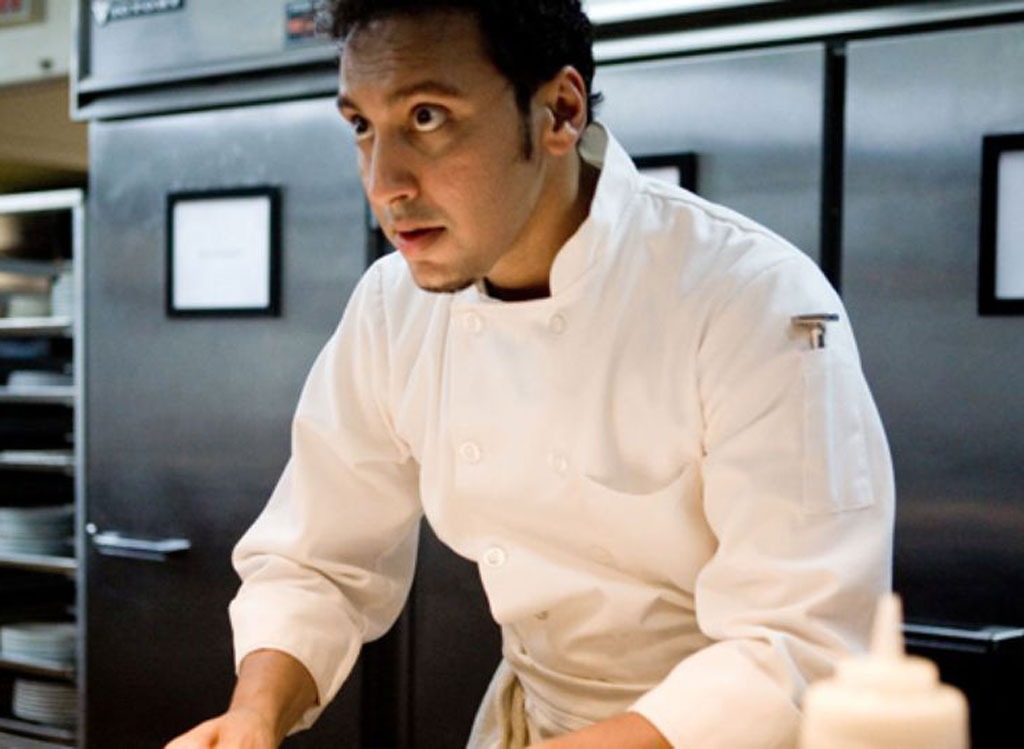 If comedy is your forte, then this movie is worth a watch. The plot of "Today's Special" is not hard to follow— it's about a talented young man named Samir who reconnects with his Indian heritage and passion for life through cooking. And like many great movies, it has an underdog flair that is impossible not to savor!
ICYMI: 40 Things Healthy Cooks Always Have in Their Kitchen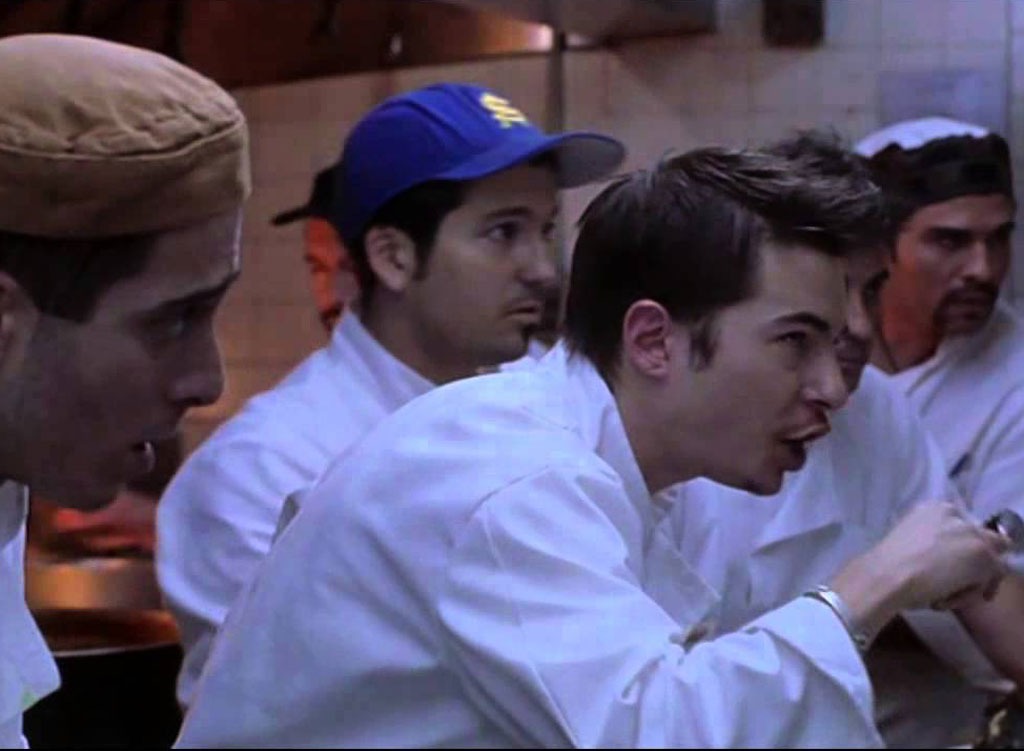 This indie film sure has a wild premise! All it takes is one evening for Louis Cropa to discover that his restaurant is filled with conflicting characters. For example, his sous-chef is up to his eyes in gambling debt, so Cropa takes it upon himself to fight off an antagonistic duo of gangsters who threaten to take over. Additionally, Cropa has to please a food critic, all while trying to manage a kitchen full of bustling cooks. Talk about a movie that dishes up some drama! The panoramic scenes of cooks making their skillets sizzle atop a wild flame are something any foodie would admire.
This documentary takes you through the stories of three entirely different restaurants. The subjects include a Mexican family who places all their efforts into building a better life for their daughter, the proprietors of a century-and-a-half old restaurant in the Midwest, and then a world-known chef who battles with cancer. In short, while each restaurant comes with a different story, they're all depending on the same thing—their cuisine—to help them prevail.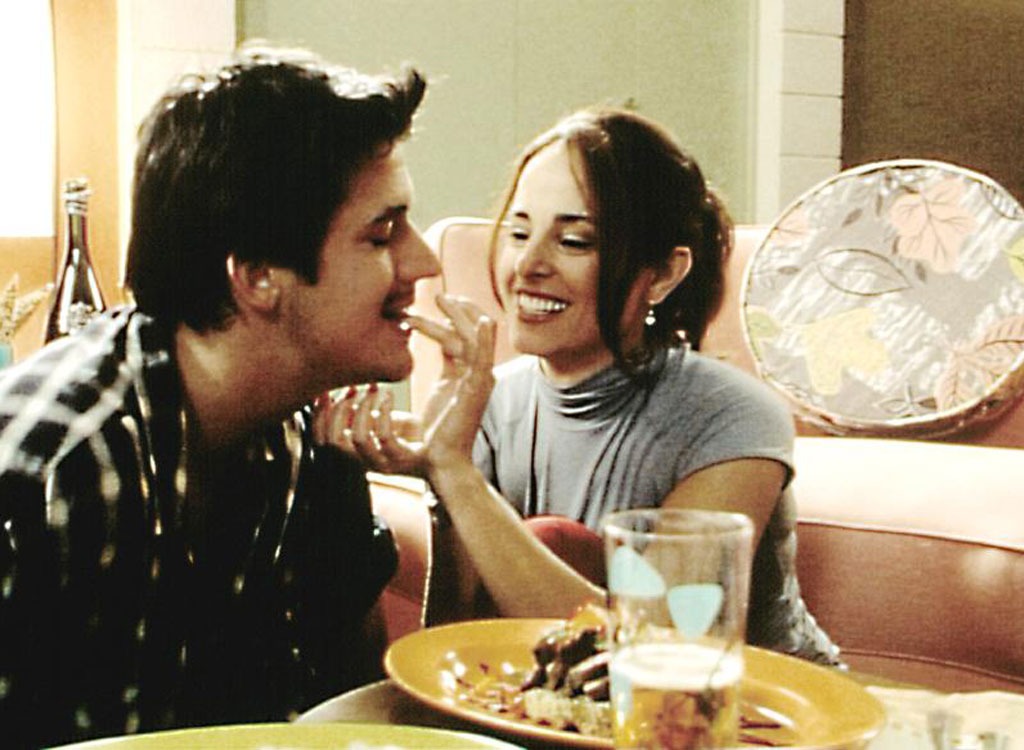 Last, but certainly not least, three sisters (Maribel, Leticia, and Carmen) bring this story to life as they try and cope with not only living with their father but also dealing with his failing taste buds. Martin, their father, has instituted just one rule for the girls to follow: be home on Sunday evening for dinner. He will not budge, no matter what the excuse is; attendance is absolutely required. Of course, this complicates things when the grown sisters start seeking out soulmates. Moreover, this story is full of delicious soup ideas that you'll want to replicate!