18 Tips for How to Make Frozen Oatmeal Cups
Some like it hot, some like it cold, some like it in a muffin tin nine days old.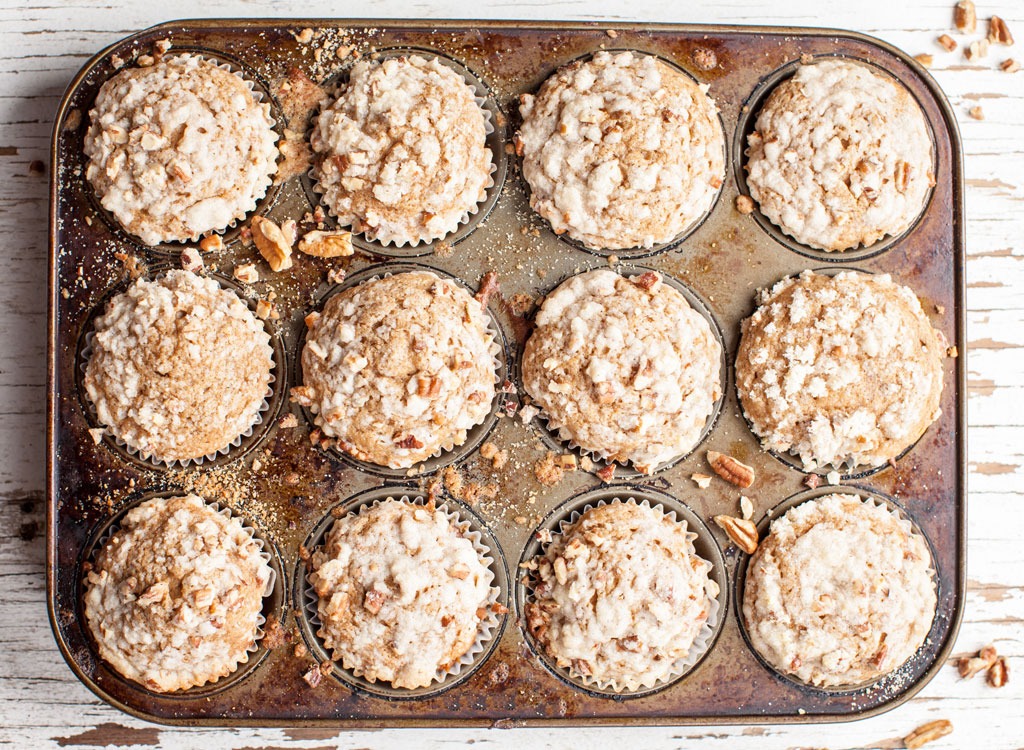 We're talking about oatmeal, that is. While this porridge is one of the most nutritious breakfasts with one of the longest staying powers, that doesn't mean it should take you forever to prepare it every morning. And if you're using one of the most fiber-rich kinds of oats, steel cut oats, that could mean tacking on an extra 45 minutes to your morning routine.
You could pick up a packet of instant oatmeal from the supermarket, but you'd risk filling your body with cheap hydrogenated oils and sweeteners linked to weight gain. And, yes, you could make overnight oats, but you'd still have to do so every night. That's where frozen oatmeal cups come into play and why they're trending. All you have to do is cook up a batch of oatmeal on Sunday, dollop it into a muffin tin, and freeze! With these pre-portioned cups, you'll be eating your way toward a tinier waist and protecting your heart, too.
When you wake up, just pop two or three of these freezer oatmeal cups into a bowl, microwave, add your favorite toppings, and you'll be energized all morning long. And by following these simple tips, your meal prep will be a breeze. Plus, you'll be able to boost your potential to lose weight with oatmeal and guarantee a breakfast that's juuust right.
USE STEEL CUT OR ROLLED OATS
Both are loaded with fiber and high in vitamins E, B1 and B2., but have major differences in cook time and texture. Old-fashioned rolled oats are already partially cooked, so they take about 25 minutes to make. On the other hand, because steel cut oats are closer in form to a whole grain (which contributes to their lower glycemic index) their cook time is longer—around 40 minutes. The major difference between the two final products is the distinct texture each has. Steel cut oats are a bit chewy and grainy, whereas rolled oats become a creamy porridge. Be sure to stay away from the flavored, individually-packaged oats with loads of added sugar and processed ingredients. Even oatmeals that have words like "all natural" or "weight control" use sugar as one of their top three ingredients. Follow some of the steps below to see how you can get the most taste without those unnecessary additions.
For two 12-cup muffin tins, or 8-12 servings, you'll need to use 2 cups of steel cut oats in 6 cups of liquid, or 2 cups of rolled oats for about 4 cups of liquid.
Step 1: Bring water and a ¼ teaspoon salt to a boil in a saucepan on high heat. Stir in your 2 cups of oats.
Step 2: Reduce heat to a simmer and cook oats until soft, 20 to 30 minutes.
Step 3: If all the liquid has reduced before your oats are tender, stir in a bit more water or milk.
Step 4: If using steel cut oats, continue to cook for an additional 10 minutes.
Step 5: Grease up muffin tins with cooking spray, butter, coconut oil, etc. and fill each cup with a quarter cup of oatmeal.
Step 6: Top with any desired toppings or leave plain.
Step 7: Freeze!
Once you pour the oatmeal into the lightly greased muffin tin cups, don't head to the oven! You just simply stick the pan in the freezer and let that sit for about 3-4 hours. Remove the pan from the freezer and allow the oats to lightly thaw for no more than 10 minutes (you don't want the whole cup to thaw). Use a butter knife to pop them out of the pan and seal them up in a freezer bag. Put them back in the until you're ready to indulge.
HOW LONG TO KEEP IT FROZEN FOR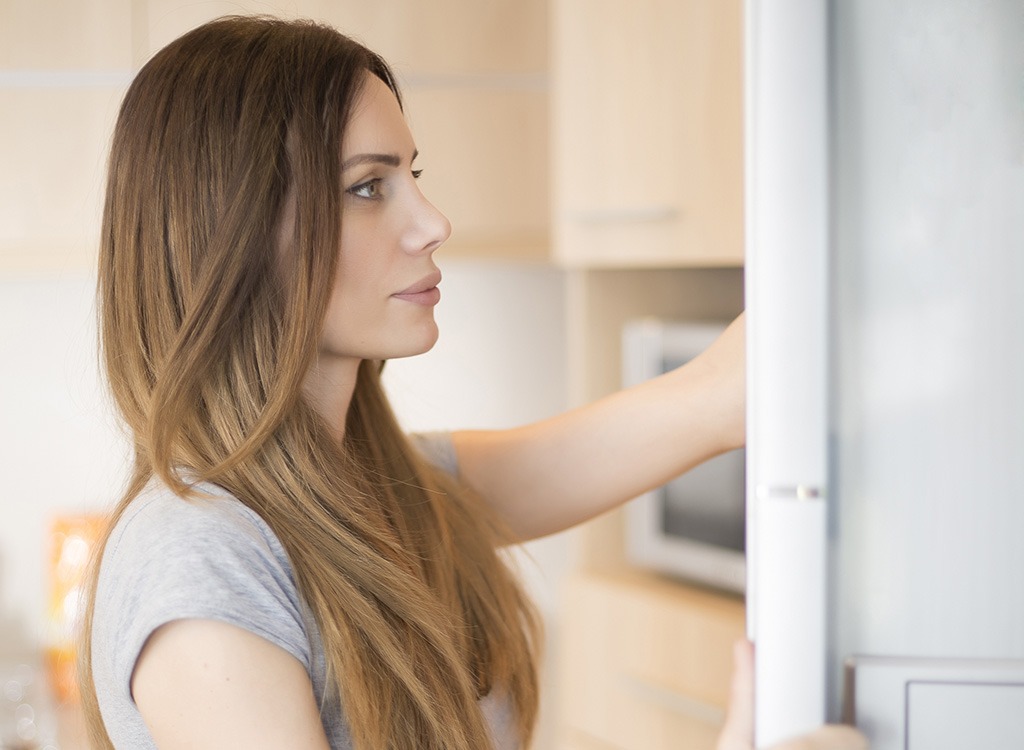 One of the major bonus points about these little treats is the extended shelf life you get for your oatmeal. These cups can stay frozen for about 3-4 months with the same great flavor as the day you put it in. For more meals to freeze check out, 20 Healthy, Amazing Freezer Meals to Lose Weight!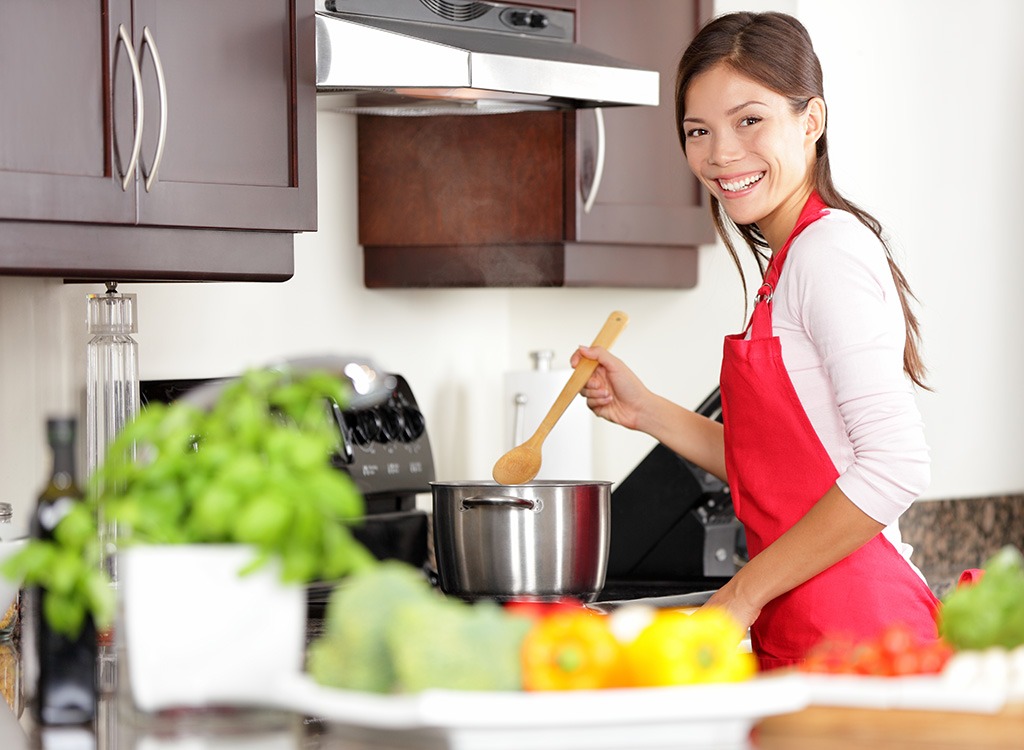 When the time comes and you're ready to eat the frozen oats there are a few different ways to go about reheating them. They can be thawed in the fridge overnight and then microwaved with a splash of milk for 30 second increments while stirring in between. They can also be thawed overnight and heated over a stove-top while stirring frequently. If you sporadically decide you want to eat one, microwave the muffin cup in 30 second increments without the thawing process. It may lead to a slightly different texture and require a little more time in the microwave, but sometimes when you gotta have it, you gotta have it! Once it's completely heated, add your favorite toppings and enjoy!
Freezing the oats only solves half the problem if we have no time to add toppings. But guess what? You can freeze them right along with the oats! Each oat cup doesn't have to have the same topping either; put blueberries and almonds on one and peaches and pumpkin seeds on another! Feel free to go wild and try a variety of different fruits, nuts and seed combinations; there's no wrong answer.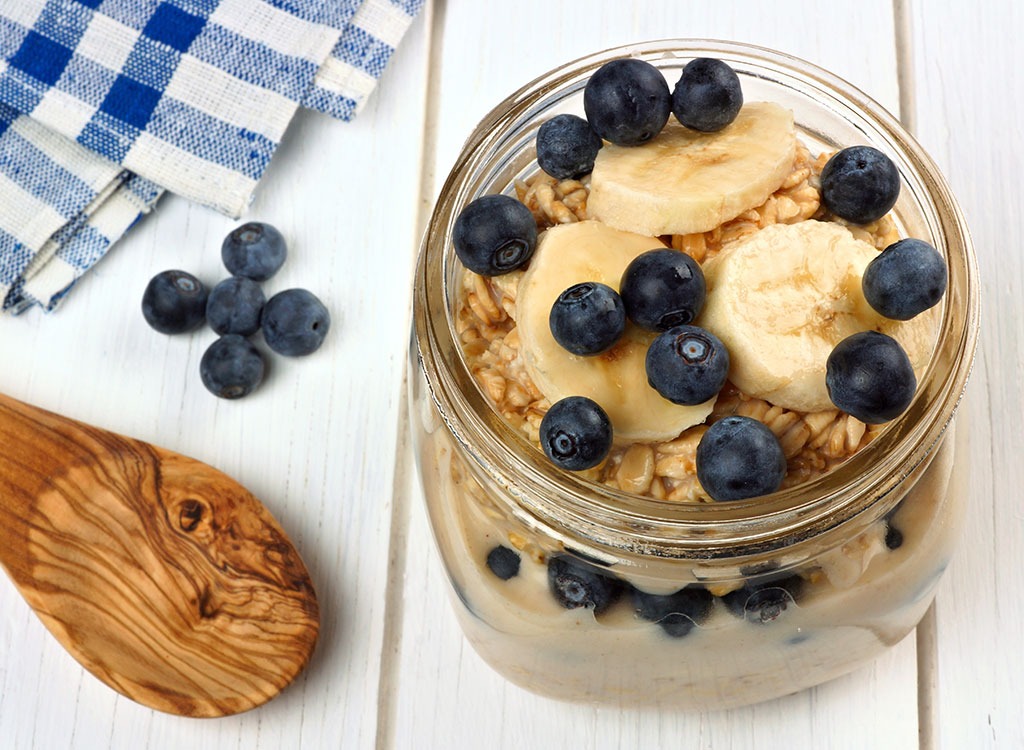 6254a4d1642c605c54bf1cab17d50f1e
Sometimes the mornings are so hectic and rushed that there's no time to sit at your kitchen table, read the paper and have that much-needed hearty breakfast. Instead of completely ignoring the most important meal of the day, you can take the oatmeal cups straight from the freezer to a microwave safe container and bring it to work so it thaws on the way! Once you get there, heat it up and enjoy with spices and toppings of your choice. Now you can have a breakfast at work that'll have everyone who skipped it really regretting that decision.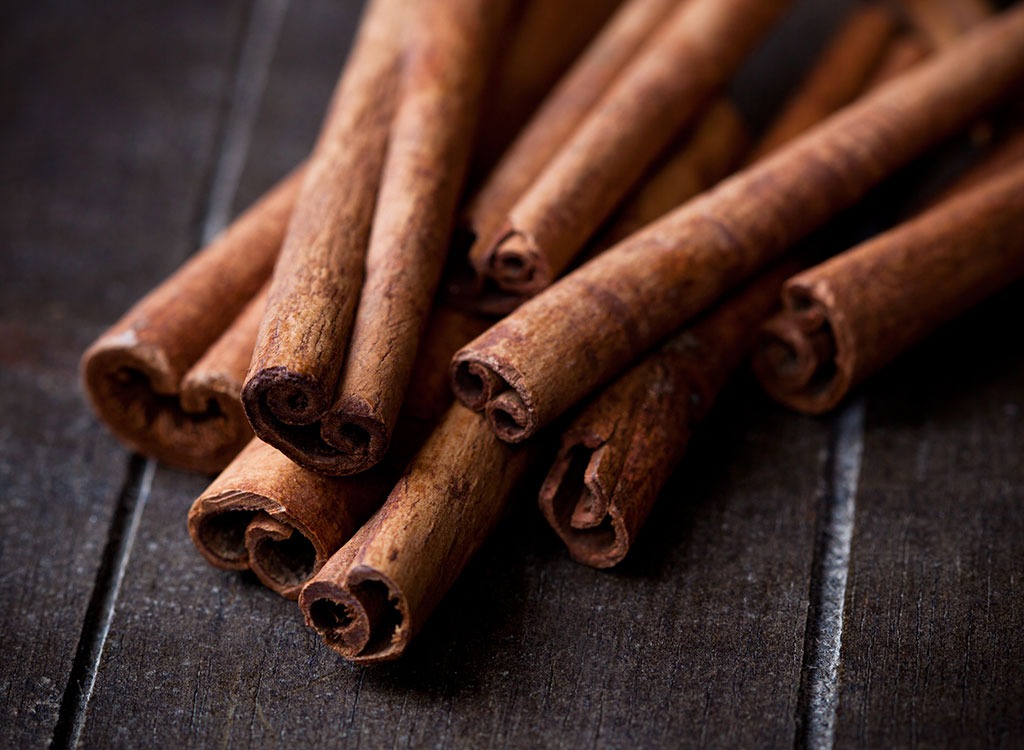 Sugar is an unnecessary additive when you have so many other ways to boost the flavors of a bland dish. Using spices like nutmeg, vanilla bean, clove and cinnamon are just some of the ways to make it sweet without having to widen your belt. Research published in the American Journal of Clinical Nutrition found that adding a heaping teaspoon of cinnamon to a starchy meal can help ward off blood sugar spikes associated with fat gain and energy drain.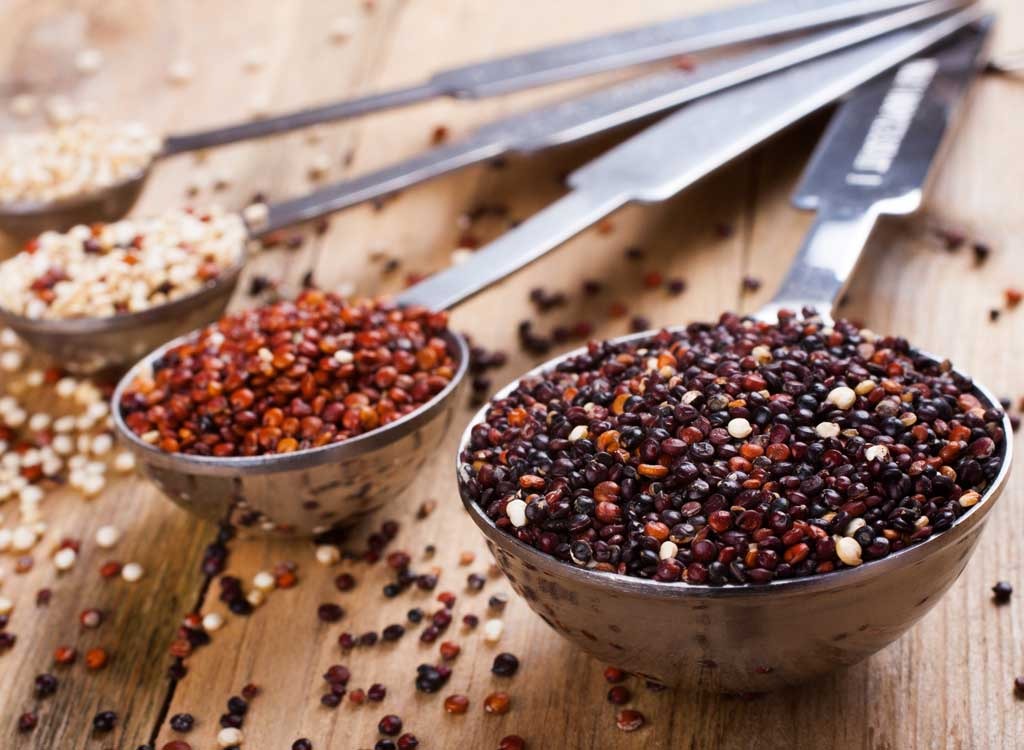 Oatmeal, meet quinoa and sorghum, you're going to be good friends. Combining grains like quinoa and sorghum to oatmeal ups the protein and increases the nutritional benefits. Study after study affirms the weight loss benefits of high-protein breakfasts with their proven ability to stabilize blood sugar, increase satiety and even reduce post-breakfast snacking more effectively than low- or no-carb meals. It also provides a texture that you can't beat! Divide the oatmeal in half and incorporate the same amount of cooked quinoa or sorghum and combine before freezing. The same reheating should take place and you can still add all the same great toppings you would normally add to your oats.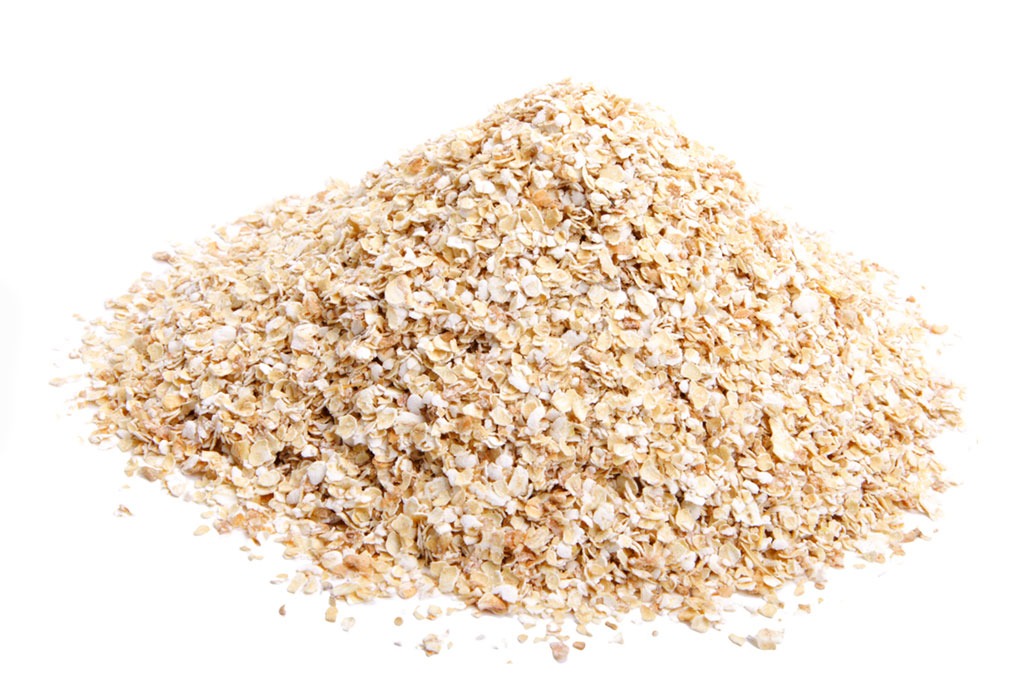 These cups might seem small but that doesn't mean you should go ahead and indulge in six or seven of them. An average muffin cup holds a ¼ cup of cooked oatmeal, which comes out to a quarter of a standard serving size—but that's without any add-ins or toppings. Stick to having two or three and load them up with your favorite fruits and nuts to keep your morning energized and bursting with essential vitamins. In terms of portion control, be mindful of these 20 Healthy Foods You Better Eat in Moderation.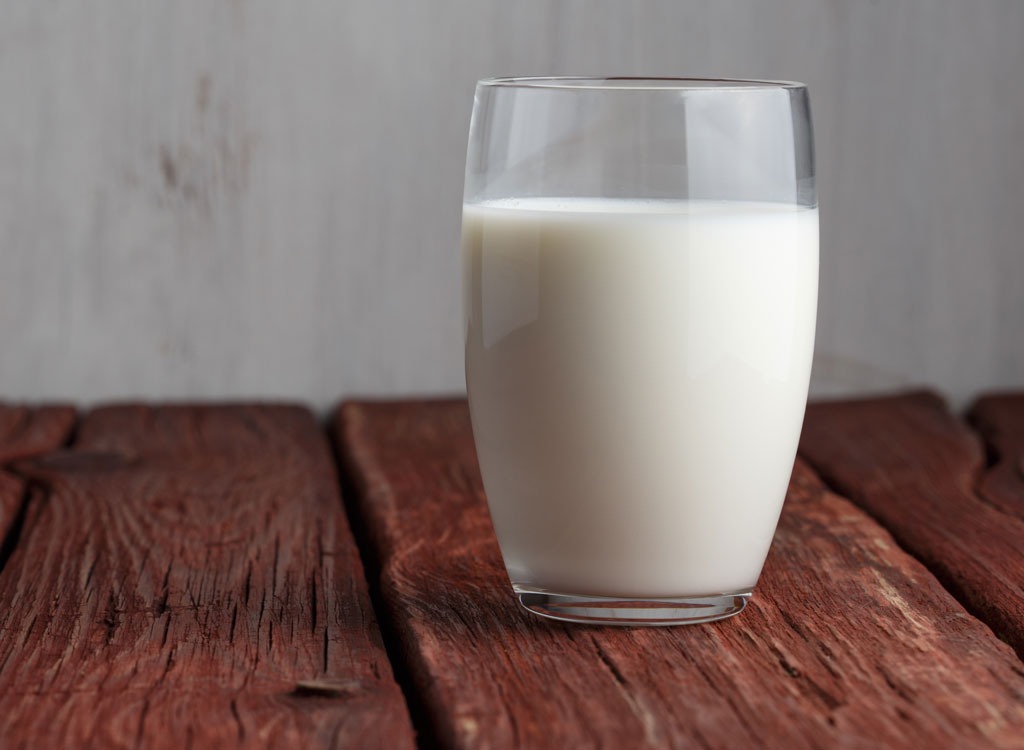 From your classic dairy milk to almond and coconut milk, there are endless options to add to oatmeal to get that flavor and consistency you're looking for. Milk from coconuts tends to be heavier and higher in fat, whereas almond milk is creamy but low in protein compared to dairy milk. When choosing a milk stay away from the ones that are sweetened because they're filled with sugar that you won't need after adding all of your own toppings! Water is another great option when it comes to cooking oatmeal if you're looking to keep the calories low. Add the milk only when you're reheating so you can still get that extra creamy feel.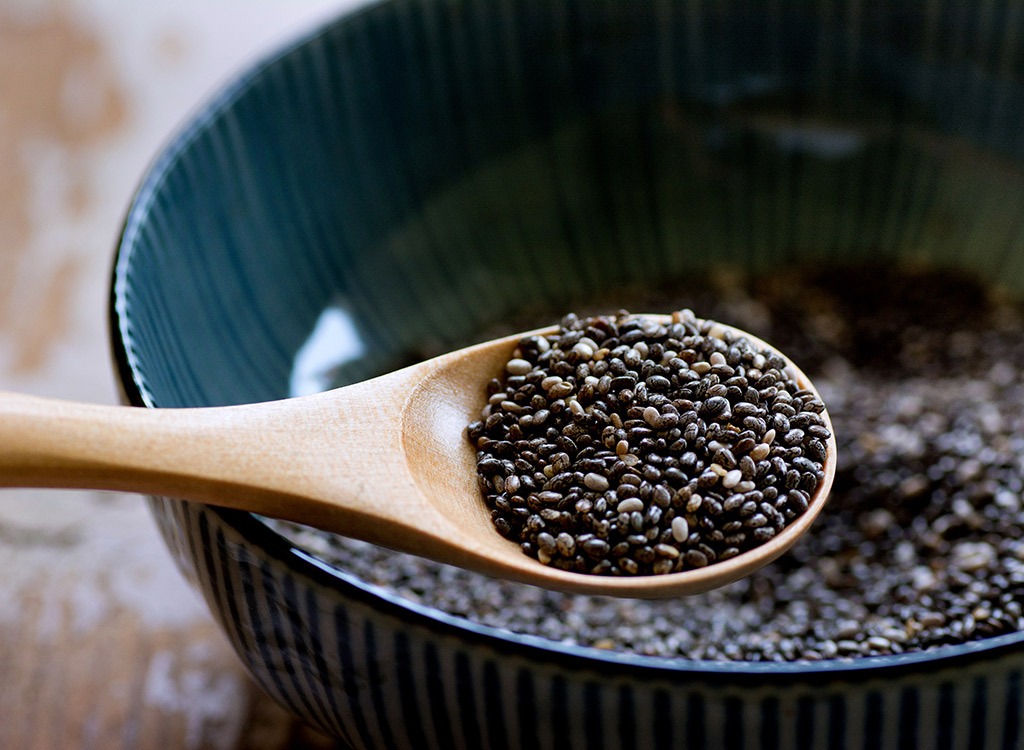 Flax seeds, chia seeds, and dark chocolate are all high in omega-3 fatty acids and perfect for adding to your oats. Chocolate for breakfast? Yes, please. Omega-3s are essential fats that you should not be avoiding on your diet. Research shows that they reduce inflammation and help lower the risk of chronic diseases so not only are these foods good for you but they taste good and brighten up an oatmeal. For their tiny size, flax and chia seeds are both extremely high in fiber and protein and low in carbs which helps make you feel full and stay full.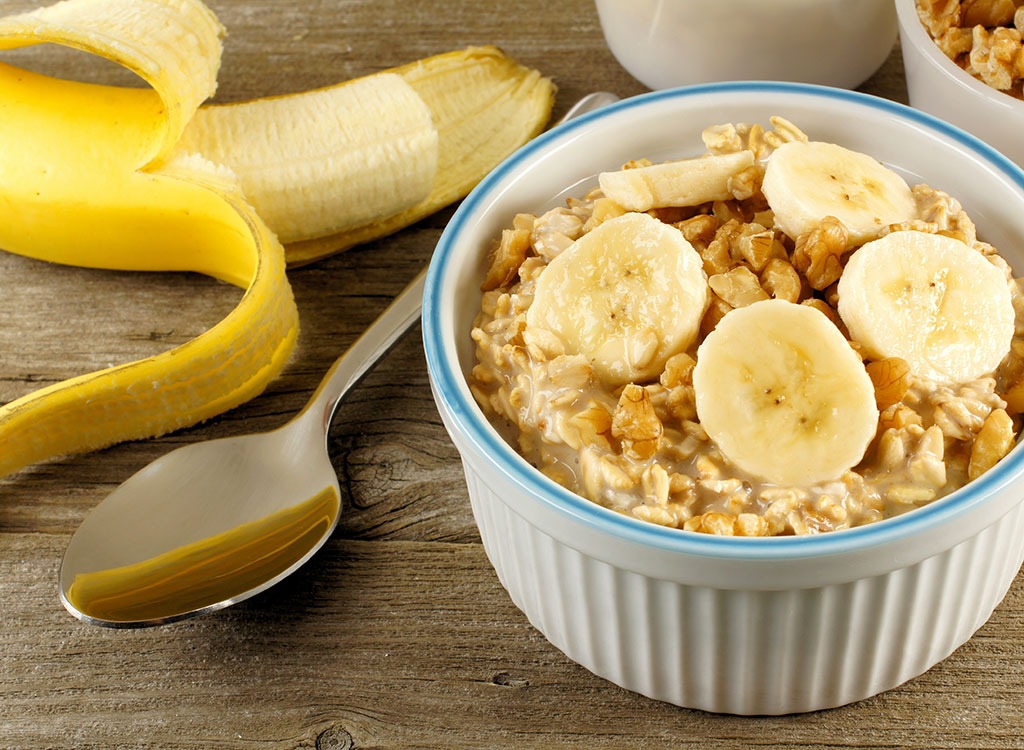 Resistant starches are a form of carb that, unsurprisingly, resists digestion. Instead of feeding us, these starches help to feed our healthy gut bacteria and lead to prolonged feelings of fullness and more efficient fat oxidation. Besides being a great prebiotic, underripe bananas are a little more firm than ripe ones, so you'll really get a good bite out of them to contrast the creamy oatmeal. Combine these with antioxidant-rich blueberries and you have a unforgettable trio.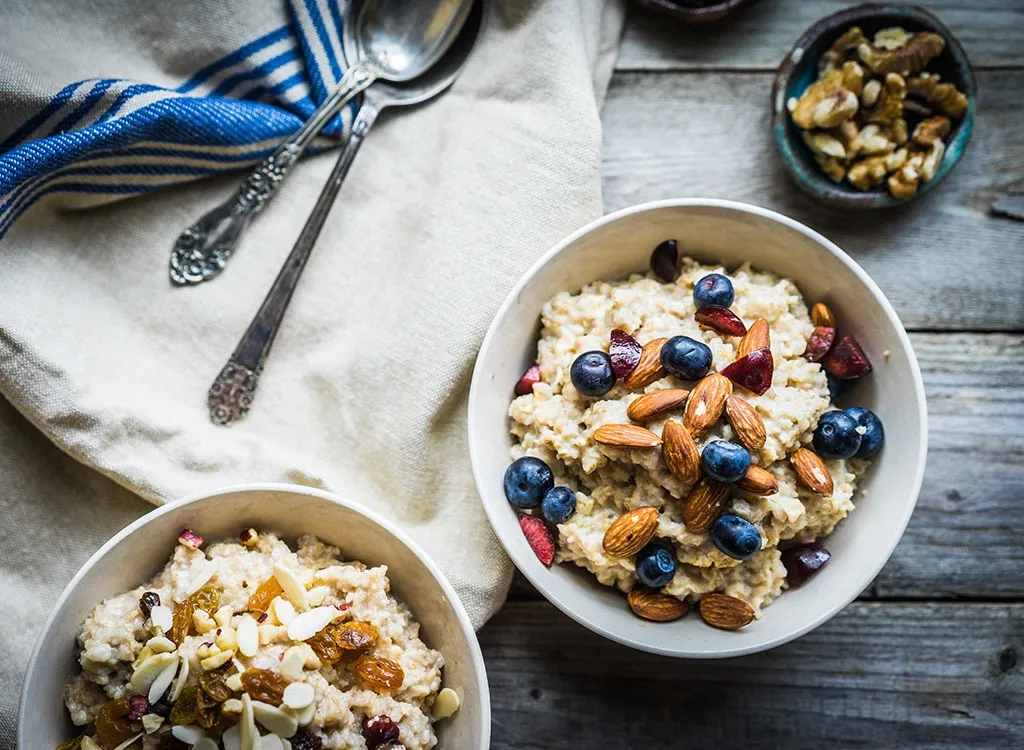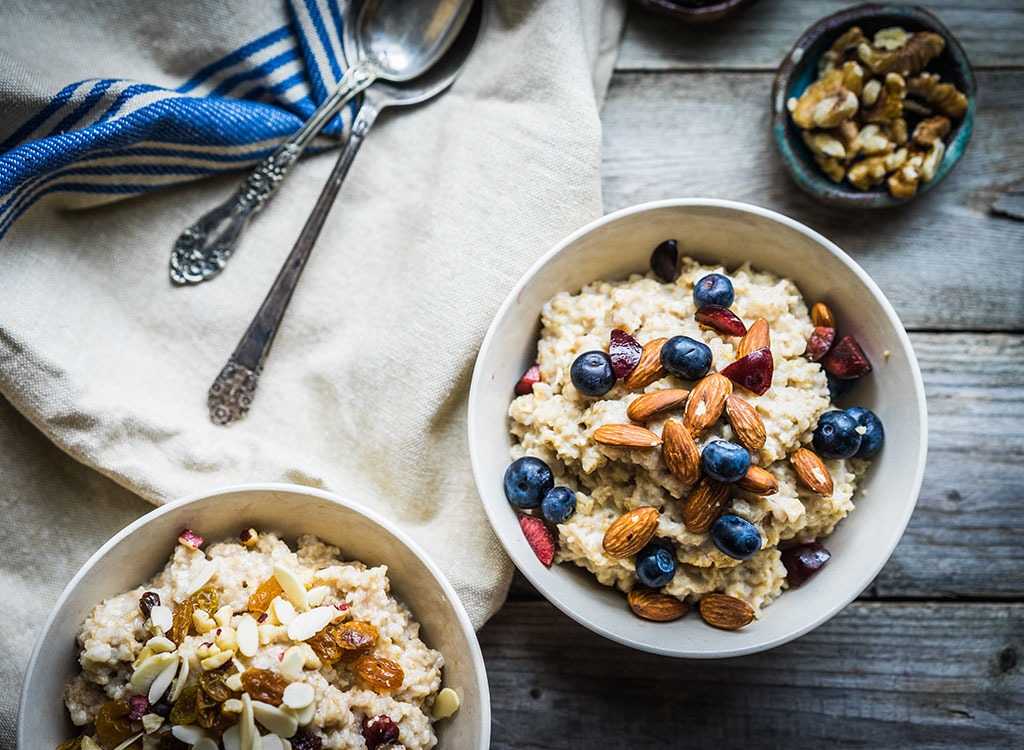 Don't be afraid of the fat in nuts and nut butter! As long as you eat them in moderation they're sure to add more fiber and protein to your meal. A nut butter will add a thicker, creamy consistency to the oats and chopped nuts will add some of that desired crunch. After you've heated the oats back up add a tablespoon of nut butter or tablespoon of chopped nuts to get that texture you're looking for. Go light on the nuts though since they're high in calories.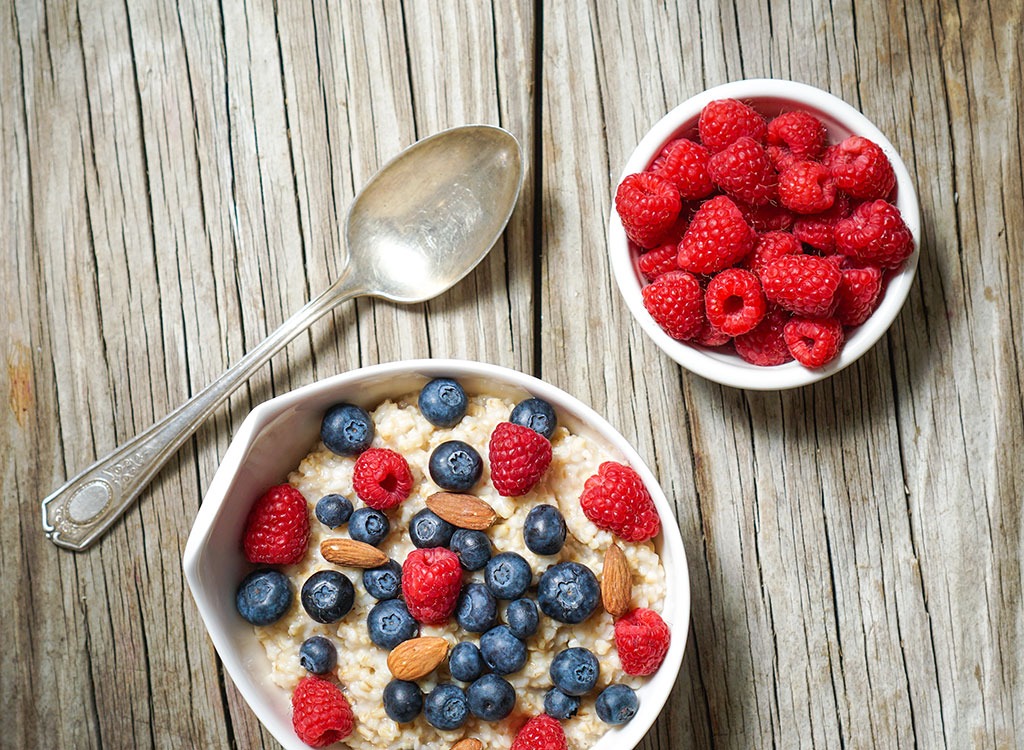 Skip out on adding the maple syrup, sugar, or honey to the oats and instead sweeten it up with fruits or vegetables. Use sweet potato or pumpkin puree to give it a richer texture and a little hint of sweetness. Not only do they make the dish even better in flavor, they increase the nutritional benefits to another level. You can also chop up fruit of your choice to get all the more fiber and natural sugary taste! Fruits like berries or apples are the perfect addition to oatmeal.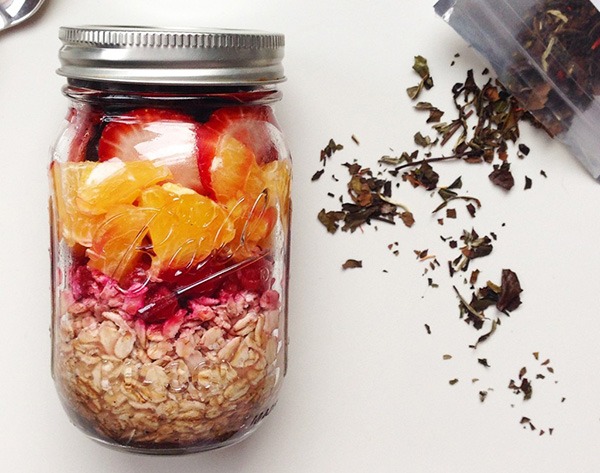 Instead of using water or milk, make your oats with tea! Who would've thought?! By using green tea you'll up your antioxidants and boost your metabolism without any strange flavors. There are so many options of green teas out there– from pomegranate to chai– so take your pick and eat up! The National Health and Nutrition Examination Survey linked tea consumption with lower weight and smaller waist size. Check out Kelly Choi's 7-Day Flat-Belly Tea Cleanse for more teas to try out your oats with!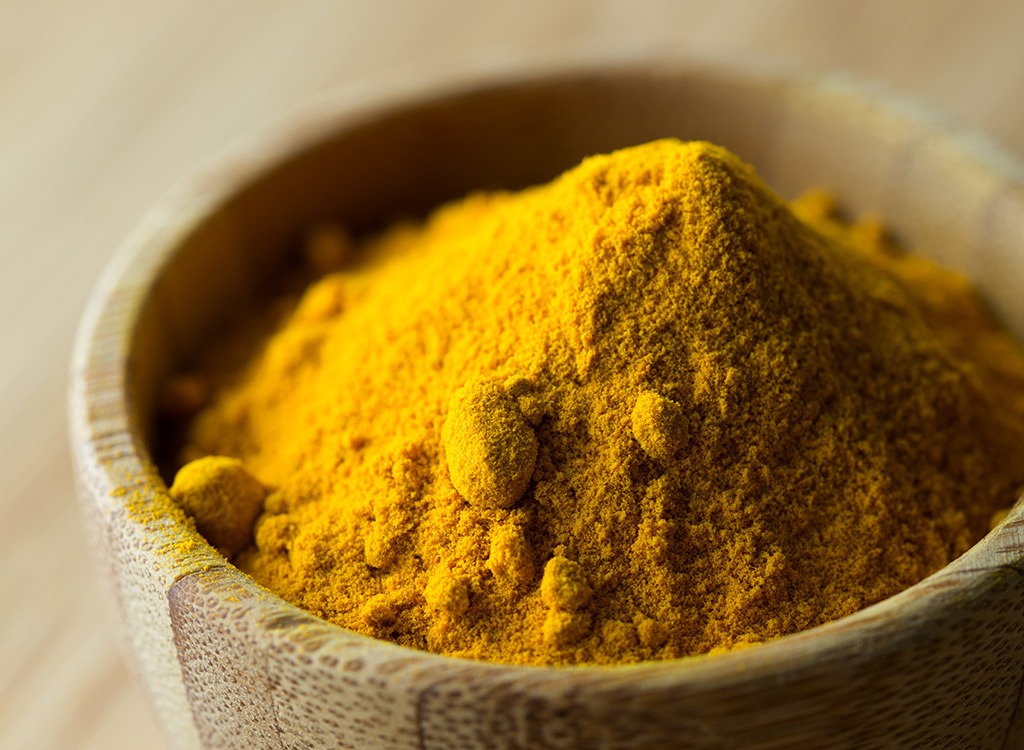 Oats have a reputation of being paired with sweeter ingredients. But when you wake up yearning for something on the more savory side, why not satisfy those cravings instead? Add herbs and savory spices that'll put those sweeter recipes to shame. There's a long list of spices that are filled with anti-inflammatory properties; like turmeric and ginger that allow you to leave the house without the extra bloat! Or go for the surefire ways to boost your metabolism and try firey spices like chili pepper or red pepper flakes.
THERE ARE ENDLESS COMBINATIONS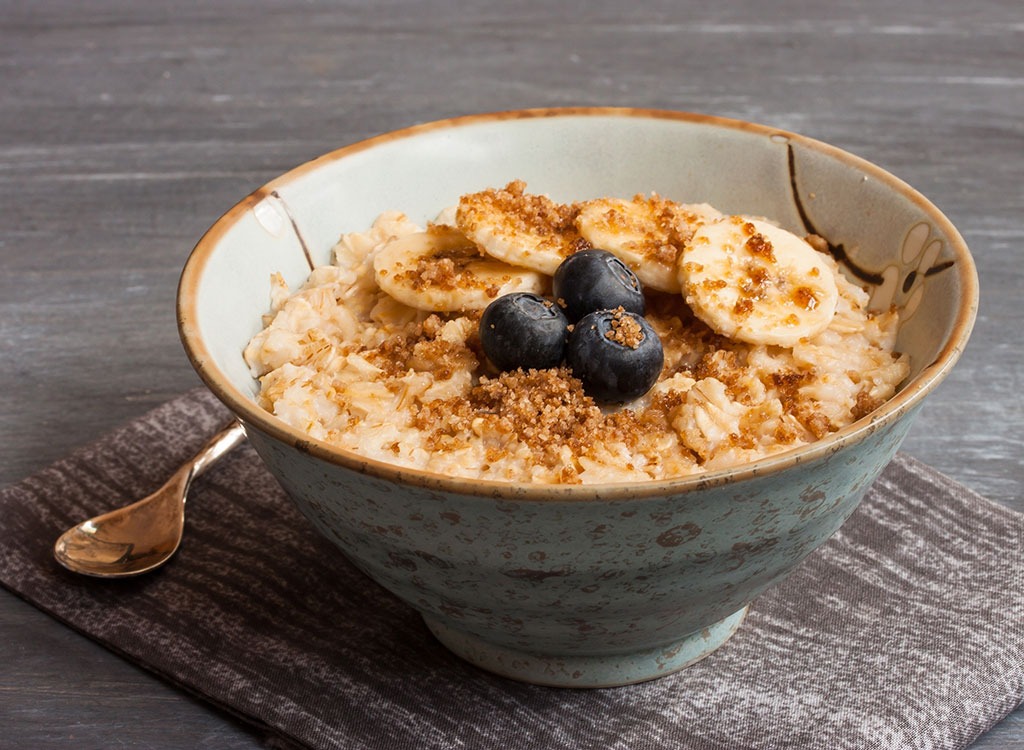 With neutral cereals like oats, you're free to explore many different flavor combinations, from carrot cake, blueberry lemon, and chocolate coconut to apple pie or peanut butter and jelly. Get insired by these amazing ideas from 50 Overnight Oat Recipes for Weight Loss to brighten up your freezer oatmeal cups and start your day off right.
Olivia Tarantino
Olivia Tarantino is the Managing Editor of Eat This, Not That!, specializing in nutrition, health, and food product coverage.
Read more about Olivia