8 Hilarious Special Requests Customers Have Had For Their Food Deliveries
Sure, the customer is always right, but still…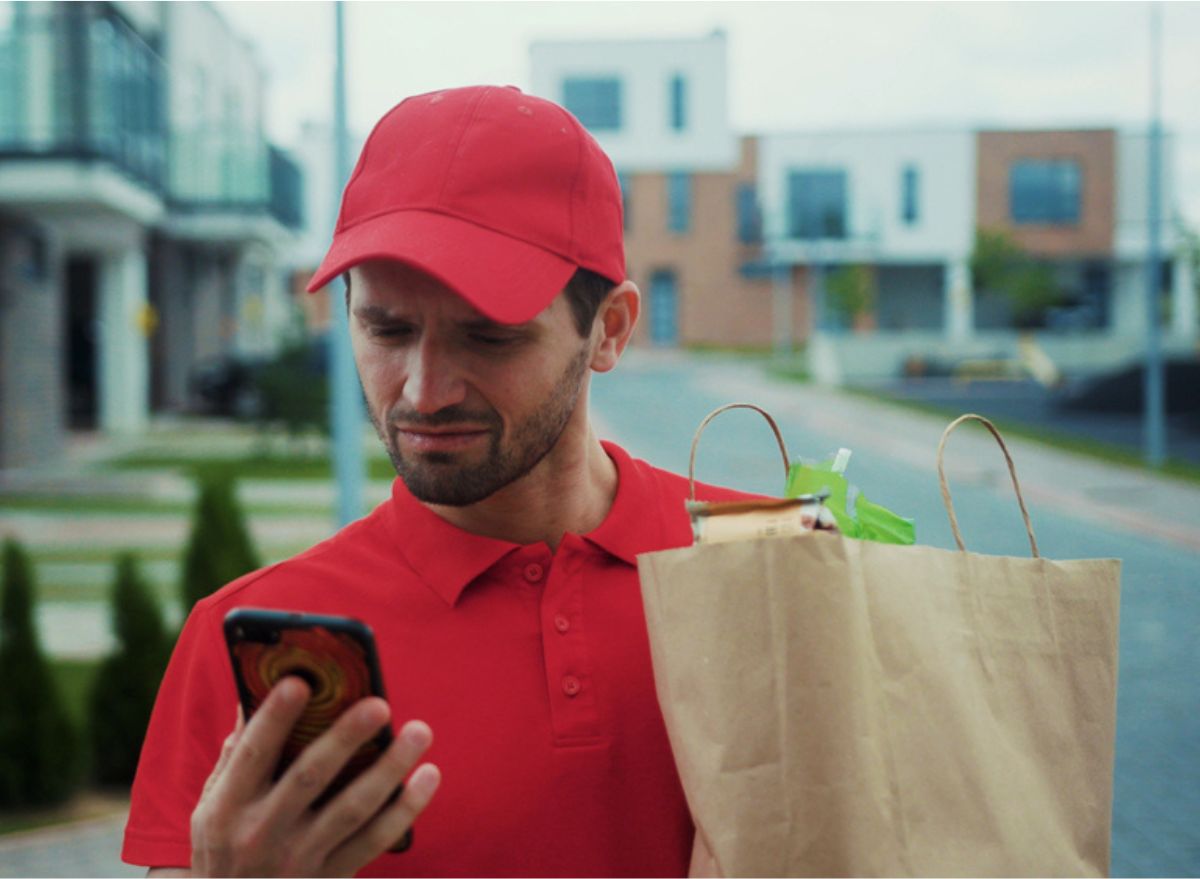 According to data, nearly a third of Americans use a food delivery service twice a week or more. That's a lot of food ordered, and it's a trend that has been growing year over year, spurred by the pandemic. Now, most of the time when a person orders food, the extent of their "customization" is minimal. Most of the time… but not always. Sometimes people make some pretty specific—often hilarious—requests when getting food delivered.
It turns out that if you want to hear some great stories, the people who deliver food orders are a good group to ask. Here are 8 examples of funny delivery order special requests that were anything but part of a regular day's work.
A break up via pizza
The official Facebook page of Pizza Hut shared one of the harshest special delivery requests ever: a woman ordered a pizza to her soon-to-be ex's home with the ask that the delivery person "tell Andrew it is over." That cold and removed breakup hurts, but at least Andrew got a pizza to ease the pain.6254a4d1642c605c54bf1cab17d50f1e
Draw a giraffe on the box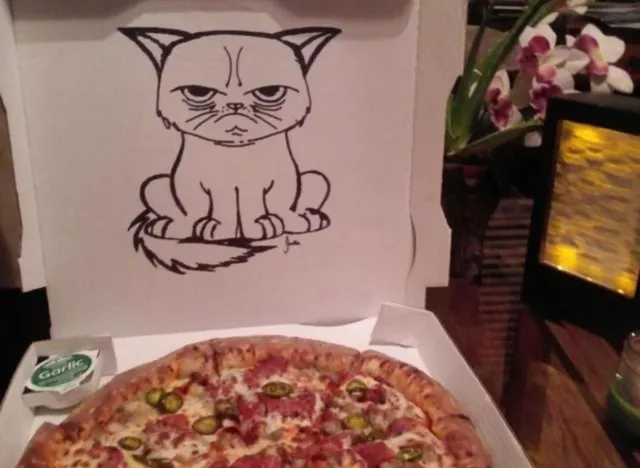 Pizza places get requests for drawings on the pizza boxes quite often, and often the workers are willing to comply. But in one case, the request was for a giraffe and the complying pizza worker turned out to be a solid artist with a sharp sense of humor, not only competently drawing a giraffe in the box but also adding a word bubble reading: "Eat me, Jon," per Bored Panda.
Birdseed
One former pizza delivery driver shared on Reddit said that a customer added a few special requests to his pizza order which were: "Paper plates, napkins, birdseed." The crew at the restaurant tried to contact the customer to tell him only the plates and napkins could be provided, no birdseed, but the man did not answer his phone. "I delivered it to him face-to-face and he didn't mention it," the driver added.
"There is a sombrero on the front steps…"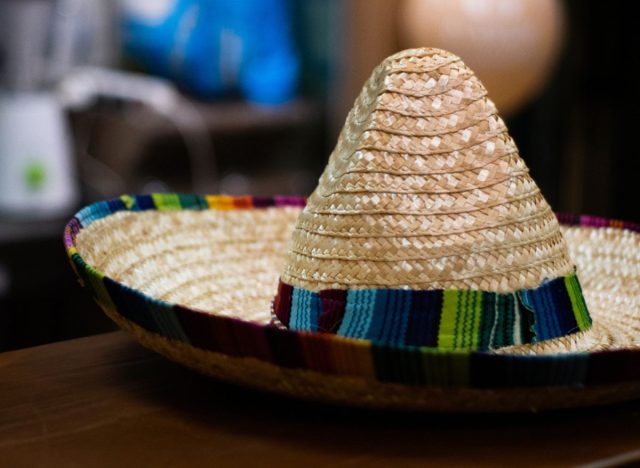 The entirety of the special request for this food delivery went, per a Redditor: "There is a sombrero on the front steps. Please wear it and speak only Spanish." The delivery worker complied and was not surprised to find himself dropping off food for "drunk college kids." Fortunately, said drunk college kids furnished a generous tip.
"Do an Alan Rickman or David Bowie impression"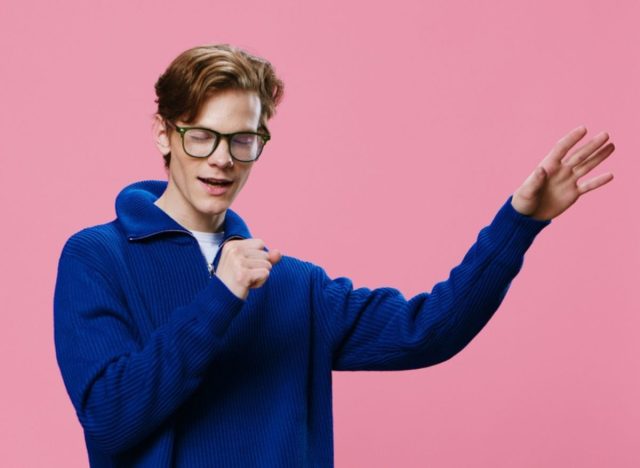 One delivery driver absolutely nailed the oddly specific request that, on arrival, he do an impression of either actor Alan Rickman or singer David Bowie. Instead, the driver did an impression of Alan Rickman singing a David Bowie song. And thus the tip was earned.
Deliver me, too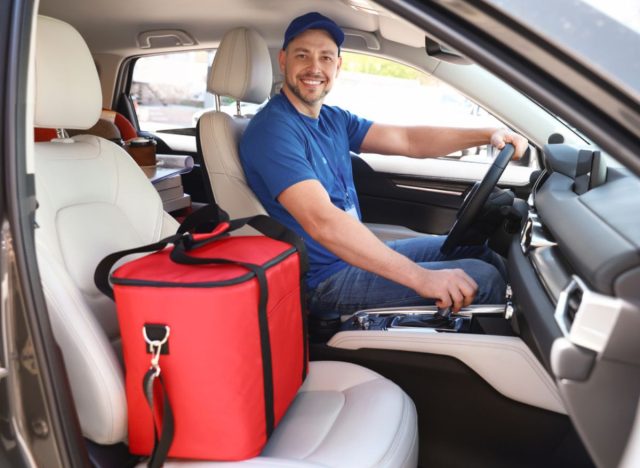 According to one former pizza shop worker sharing on Facebook, an inebriated but resourceful older gentleman made the perfect use of a pizza delivery shop. He entered the shop on foot and placed an order for delivery, then requested to be delivered along with the pizza. He was given a ride home beside his meal.
"As much extra ranch…"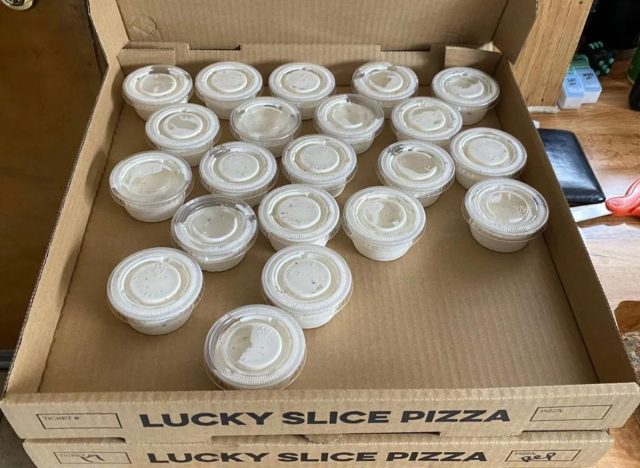 A customer added a note to an order asking their local pizza shop to include as much extra ranch sauce as was "legally allowed by state law" according to a Reddit post. The pizza shop complied beautifully, sending along an entire extra pizza box filled with no fewer than 21 little cups of ranch added to the order.
A very specific message to shout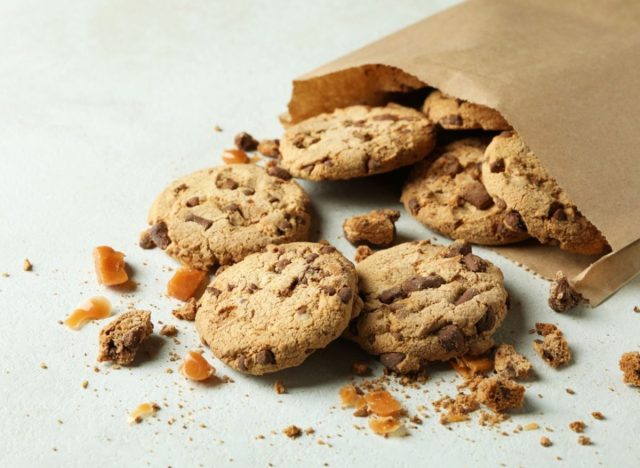 One Redditor recalled a job he had had working for a company that delivered cookies. One day a request came in that, on making the delivery, he yell: "I have some cookies for Mr. Fatass here!" Which… he did. It was a prank pulled by roommates for a man who was not actually overweight and who was, fortunately, very amused.
Steven John
Steven John is a freelancer writer for
Eat This, Not That!
based just outside New York City.
Read more about Steven