Greek Yogurt Added to Parfait on the Chick-fil-A Menu
Ever urging you to "Eat Mor Chikin," Chick-fil-A has never been a slouch when it comes to high-protein snacks and meals. But a recent menu change solidifies their standing as the top protein purveyor in the fast-food realm.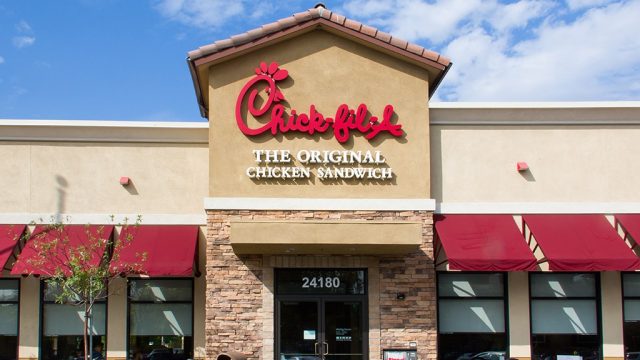 The Atlanta-based chain announced yesterday that it had teamed up with fairlife, LLC, a dairy company that recently got a lot of attention for launching "ultra-filtered milk" that packs more protein than the average pint, to add Greek yogurt to their classic parfaits. Now with "half the sugar and twice the protein," the parfait is available all day despite its placement on the breakfast menu — and its nutritional stats make it an undisputable "Eat This!" selection. Available plain (Greek yogurt with fresh blueberries and strawberries), or with a sprinkling of either chocolate cookie crumbles or harvest granola, the parfait makes slimming down on the road or on the run easier than ever.
Chick-fil-A Greek Yogurt Parfait (with fruit and no toppings)
100 calories, 4 g fat, 2 g sat fat, 13 g carbs, 1 g fiber, 11 g sugar, 6 g protein
Eat This! Tip: If you're looking to add an indulgent touch to your morning meal, don't feel guilty about opting for the chocolate cookie crumble. The protein-packed yogurt will keep your blood sugar levels stable, and the tasty topping will only add 20 calories and one gram of sugar to your order.
By Jennifer Ashton, MD
ABC News Chief Women's Health Correspondent
Read more…
Image: Courtesy of Chick-fil-A, Inc