The #1 Best Meal to Order at Chick-fil-A, Says Dietitian
Order these two low-calorie, high-protein menu items for a healthy meal.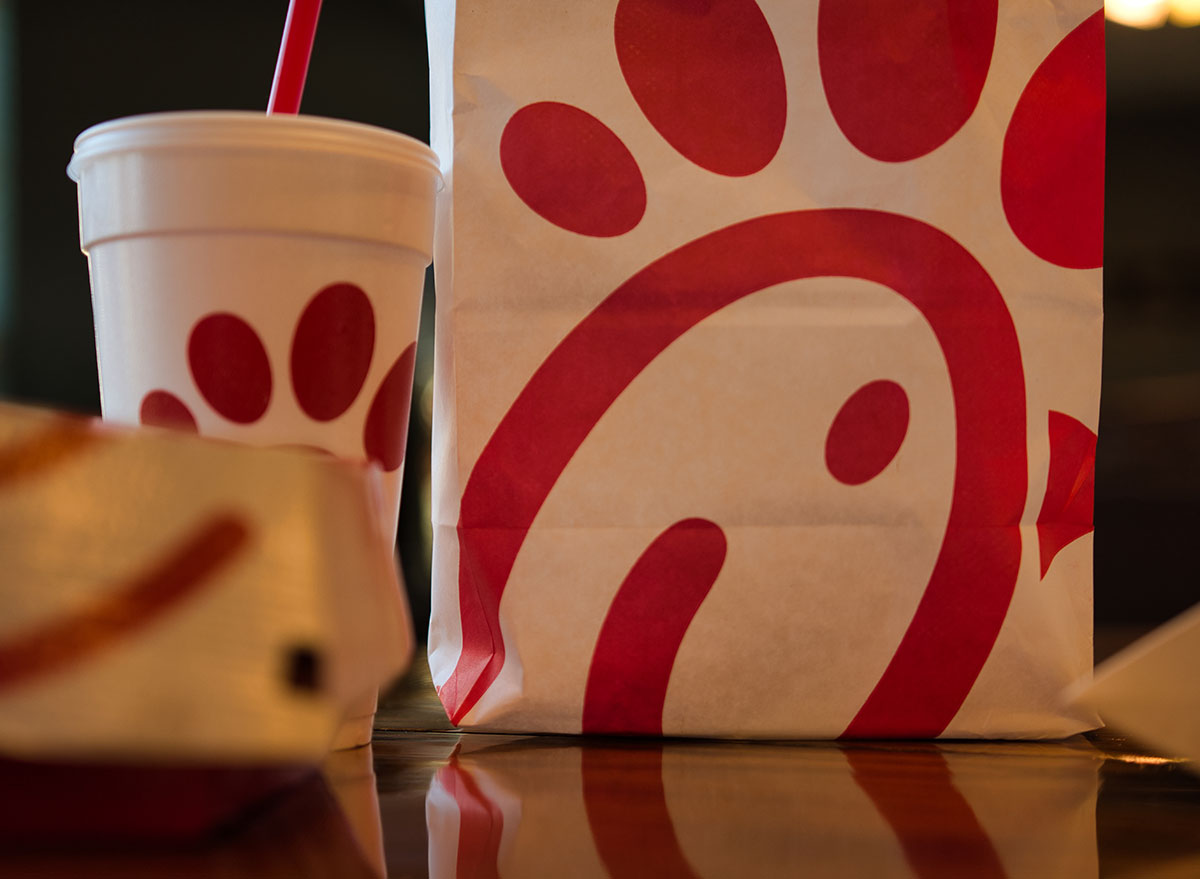 If you're hitting the drive-thru, chances are you're not going to be eating the most nutritious meal. But if you're going to Chick-fil-A, not all hope is lost.
"Learning how to navigate fast-food menus can be challenging, but it is possible to find options and make healthy choices at Chick-fil-A," says Amber Pankonin, MS, RD, a registered dietitian and owner of the food blog Stirlist. "As a registered dietitian and chef, I encourage people to start with something they like and then modify from there. If you can find items that taste good and offer nutrient benefits such as fiber and protein with minimal sodium, that's a really good place to start."
So what's the healthiest meal to order the next time you're at Chick-fil-A?
"If you're looking for a low-calorie, protein-packed meal, I recommend pairing the Grilled Nuggets (8 or 12-count) with the Kale Crunch side salad," says Pankonin. Here's a breakdown of the nutrients:
Grilled Nuggets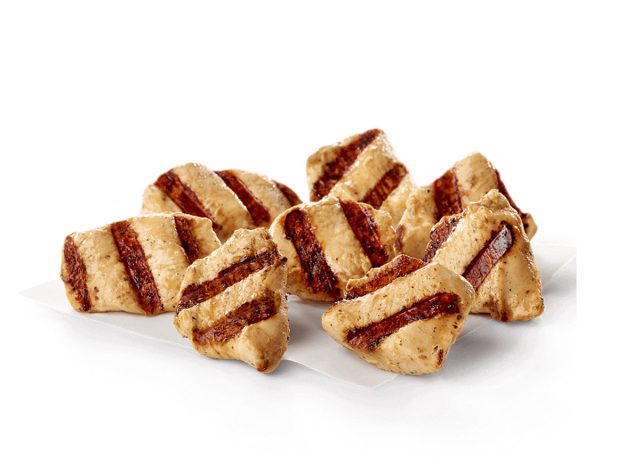 PER 8-count
: 130 calories, 3 g fat (0.5 g saturated fat), 85 mg cholesterol, 440 mg sodium, 1 g carbs (0 g fiber, 1 g sugar), 25 g protein
PER 12-count
: 200 calories, 4.5 g fat (1 g saturated fat), 130 mg cholesterol, 660 mg sodium, 2 g carbs (0 g fiber, 1 g sugar), 38 g protein
Kale Crunch Salad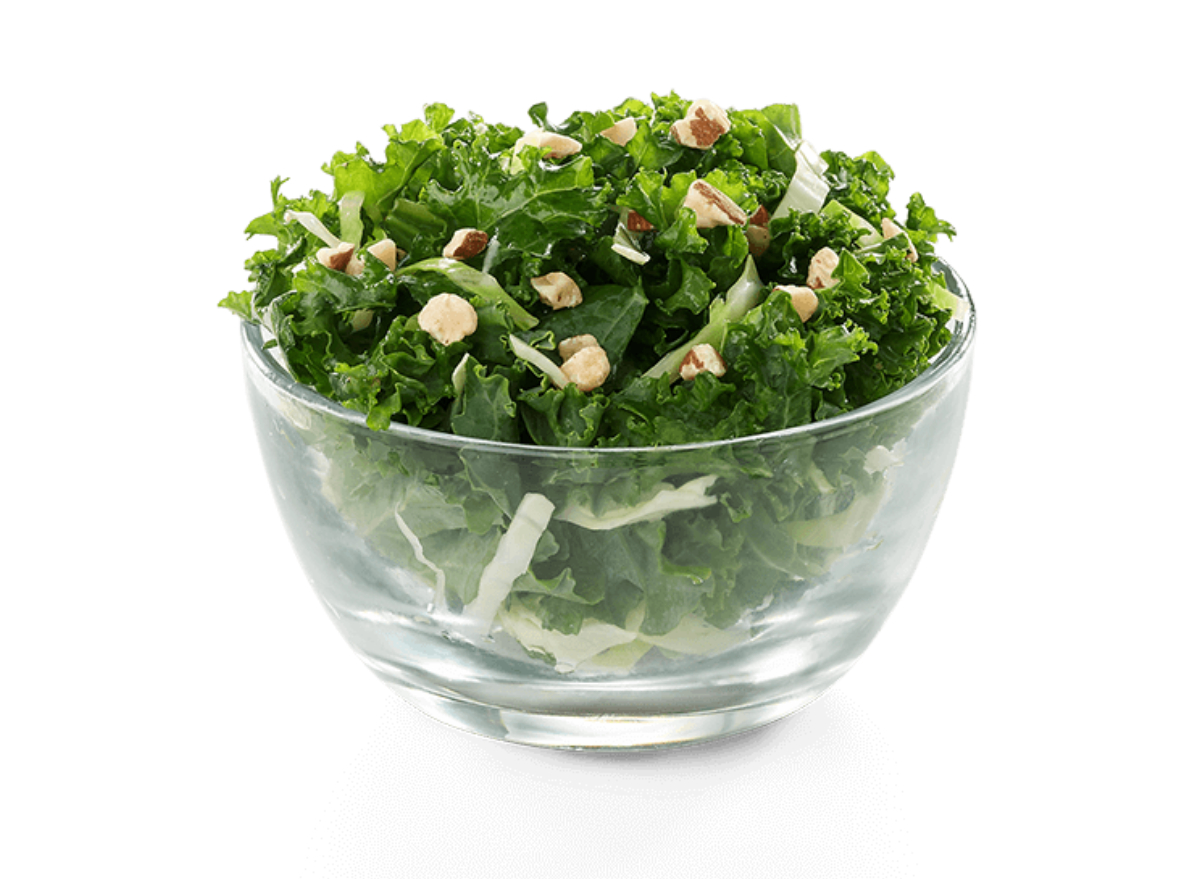 PER salad
: 120 calories, 9 g fat (1 g saturated fat), 0 mg cholesterol, 140 mg sodium, 8 g carbs (2 g fiber, 3 g sugar), 3 g protein
Total nutrition with 8-count:
Combo order
: 250 calories, 9 g fat (1.5 g saturated fat), 85 mg cholesterol, 560 mg sodium, 9 g carbs (2 g fiber, 4 g sugar), 28 g protein
"The combination of the kale crunch side salad with grilled nuggets is one of the healthiest combinations on the menu," says Pankonin. "It's low in calories and high in protein, which is going to keep you fuller longer. It's also packed with vitamins and minerals like vitamin K, calcium, and potassium."
She also appreciates that the combination is only 560 milligrams of sodium, making it a good option for those with high blood pressure.
If that meal doesn't sound great to you, Pankonin suggests that you keep a few things in mind to help you make a healthier choice at Chick-fil-A.
"Hidden sources of added sugars and calorie culprits can include the dipping sauces and dressings," says Pankonin. "Be sure to check the nutrition facts information before adding to your order. And don't be afraid to make your meal combinations or swap different side items."