9 Major Grocery Chains That Are Opening New Locations
Fresh shopping options may be coming to a city near you.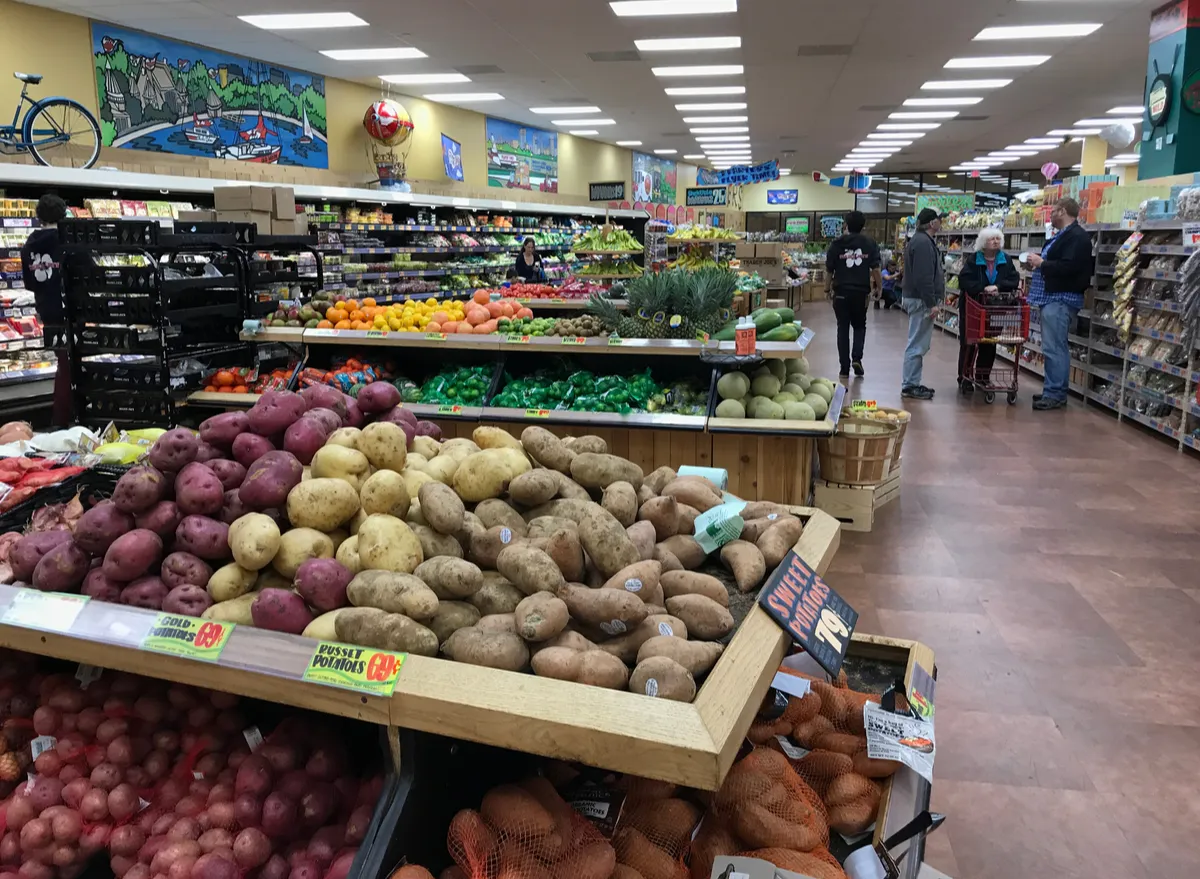 If the grocery store options in your area have become dull or no longer fulfill your shopping needs, we have great news for you. Grocery chains of all kinds—from bulk and discount stores to non-traditional European-style markets—have been working tirelessly on their expansion strategies during 2022 and locations seem to be multiplying overnight.
These major grocers are taking up residence in new cities and neighborhoods, looking to win the hearts of new customers and better compete with rival brands.
Retailers have already cut plenty of ribbons this year, with more store openings still scheduled for the months ahead. Check out which grocery chains have been busy growing their U.S. footprint and find out which stores may be coming to a location near you very soon.
Publix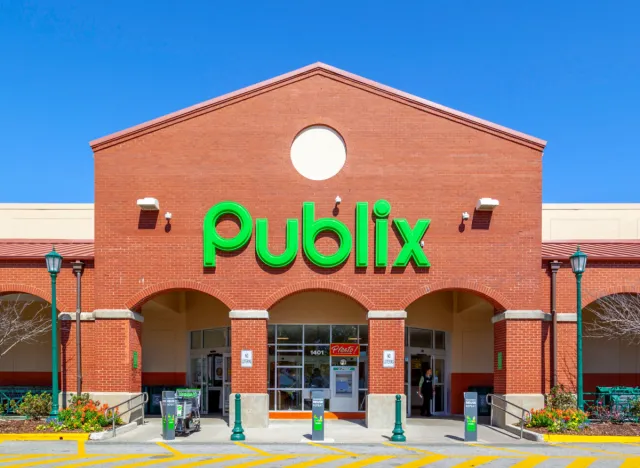 It's been a busy fall for Publix. Not only has the beloved southern grocer debuted 10 new stores this season, but four of those locations opened during one week in October alone. And that wasn't the only week the employee-owned supermarket chain was busy with ribbon-cutting.
On Nov. 2, Publix opened three new stores down south—one in Milton, Fla., one in Scottsboro, Ala., and another in Myrtle Beach, S.C. The following day, Publix opened an additional store in Cutler Bay, Fla.
Aside from the traditional grocery departments, all of the new stores feature pharmacies, while the two Florida locations also include liquor stores.
Looking ahead, Publix will add a Lutz, Fla., location to its portfolio on November 17 and another Myrtle Beach, S.C., store on Nov. 30. The retailer expects to complete its Millbrook, Ala. store in mid-2024, according to WFSA12 News.
Costco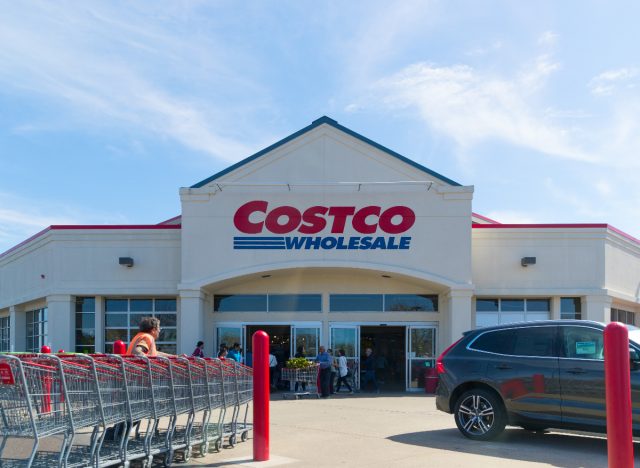 New Costco warehouses—complete with all the standard bells and whistles from cheap gas to $1.50 food court hot dogs—are popping up across the country. The big-box retailer kick-started a significant growth phase in August with the addition of four new stores in Florida, Texas, California, and Wisconsin. October and November combined will add seven more locations to the U.S. lineup, which already stands at 830+ warehouses nationwide.
First up, a Costco in University City, Mo., opened its doors on October 25–bringing the state to eight total stores. Then, in November, the following cities will gain warehouses of their own: Logan, Utah; Athens, Ga; Liberty Township, Ohio; Ankeny, Iowa; Redding, Calif.; and Lake Stevens, Wash. The Washington location was previously slated for an October opening, but has been shifted yet again following construction delays.
On the international front, October additionally brought fresh Costco locations to Gocheok in South Korea and Stockholm in Sweden.
Trader Joe's
The news of four upcoming store openings hit the Trader Joe's announcement page just over two weeks ago. In New England, two TJ's locations came to fruition in College Park, Md. and Providence R.I. These two, plus a location in Tigard, Ore., are all now in business. Moving into 2023, the chain will bring its quirky atmosphere and craveable foods to Draper, Utah.6254a4d1642c605c54bf1cab17d50f1e
Trader Joe's currently has a presence in all four of these states, plus 39 more. And, these new investments will bring the chain to a total of 430+ locations nationwide.
BJ's Wholesale Club
Costco and Sam's Club better watch their backs. BJ's Wholesale Club—the membership-only grocery chain which rivals the two wholesale giants—has had a fruitful year as it continues to make a name for itself in the eastern region of the country.
During the first half of 2022 alone, BJ's expanded its reach with six brand new locations. These included stores in New York, Michigan, Pennsylvania, two in Florida, and a BJ's Market in Warwick, R.I.—an "innovation lab" that will be used for various product demonstrations and testing. More recently, shoppers in Canton, Mich. and Nobleville, Ind. were introduced to the BJ's shopping experience in September.
Locations in Greenburgh, N.Y., and New Albany, Ohio, have opened this fall, as well, which would bring the chain to a total of 10 grand openings during the 2022 calendar year.
Meijer
Meijer is shrinking the size of its stores while growing its overall brand presence. The Midwest supermarket chain—operating in Michigan, Ohio, Indiana, Illinois, Kentucky and Wisconsin—will be debuting two small-format stores in early 2023 to give consumers a convenient and simplified shopping alternative.
The new concept will be hyper-focused on food products, as well as essentials such as baby items, pharmacy, health, and beauty care, and will stand at just about half the square footage of the current supercenters. Neighborhoods within southeast Michigan's Orion Township and Macomb Township will be the first to test out the new idea.
Eataly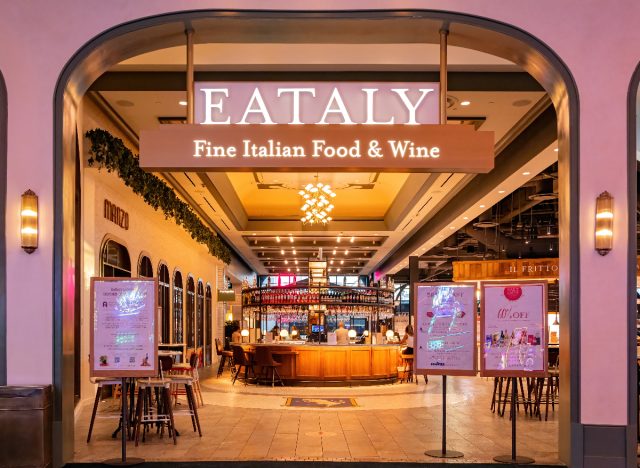 The taste of Italy may be coming to a city near you. Eataly is an Italian marketplace chain which houses groceries, restaurants, and other retail all under one roof. The idea manifested in 2007, and has since expanded beyond Italy into the U.S., England, Germany, Canada, and more.
There are currently eight Eataly locations in the United States—all in major metropolitan areas including Dallas, Boston, Chicago, Las Vegas, Silicon Valley, Los Angeles, and two in New York City. Following the brand's recent acquisition by U.K. investment firm Investindustrial VII LP, this U.S. tally is expected to grow very soon as the chain expands its footprint. Bring on the authentic pasta and fresh Italian coffee!
Hannaford Supermarkets
If you reside in New England you're likely familiar with the Hannaford name. Starting from humble beginnings back in the 1800s, the grocery chain is now over 180 stores strong—and counting—with a presence in Maine, New Hampshire, Vermont, Massachusetts, and now even Upstate New York.
Hannaford's location in New Brunswick, N.Y., just began serving customers on September 17. Another store, in the company's birthplace of Scarborough, Maine, is additionally in the works and scheduled to open sometime in 2023.
These store openings are taking place on the heels of Hannaford's massive revamp project, which added improvements such as self-checkout kiosks and larger pharmacies to five of its existing stores.
H-E-B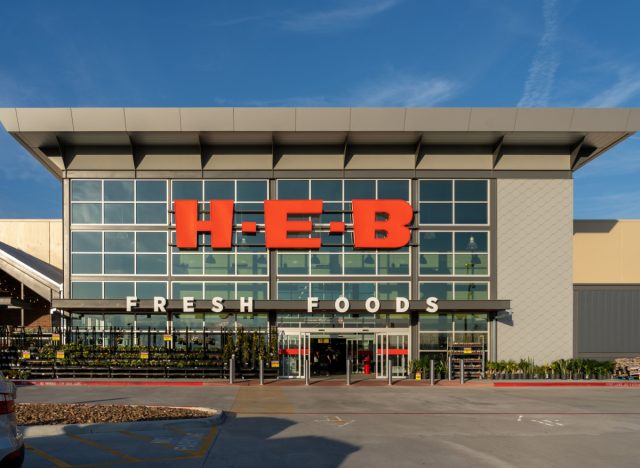 Texas-based supermarket chain H-E-B is looking to further its stronghold in the Lone Star state–specifically within the Dallas-Fort Worth area. The city of Frisco just welcomed its neighborhood store on September 21, and four additional locations will follow closely behind.
A Plano location is next up, opening its doors on Nov. 2. Stores in McKinney and Allen are expected to be operational by late next year, and the chain will break ground on a Mansfield location in the first few months of 2023.
According to local CBS News, H-E-B owns a handful of other properties within the DFW metroplex and in areas of north Texas. But no official plans for additional stores have been announced quite yet.
Aldi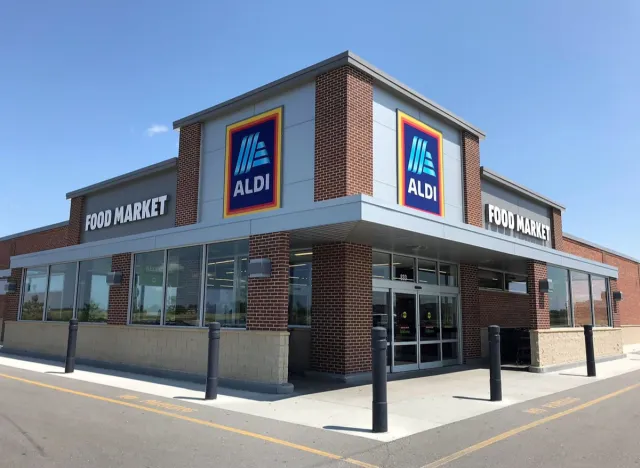 Get your quarters and reusable bags ready! Earlier this year, Aldi announced a major expansion plan which would bring 150 new locations to the U.S. by the end of 2022.
The German discount grocery chain has been chipping away at this hefty goal and currently has 37 locations listed on its grand opening page–most of which just opened in September or in the first half of October.
Last month, Aldi added stores in the following cities: Sioux City, Iowa; Laplace, La.; Mahtomedi, Minn.; and Weston, Wis.
November will bring Aldi's budgeted goods to Columbus, Ohio, and Broken Arrow, Okla., as well.
A version of this story was originally published in October 2022. It has been updated to include new information.