7 Things You May Never Do at the Grocery Store Ever Again
This pandemic will likely change a lot of your everyday life, including how you regularly shop for food.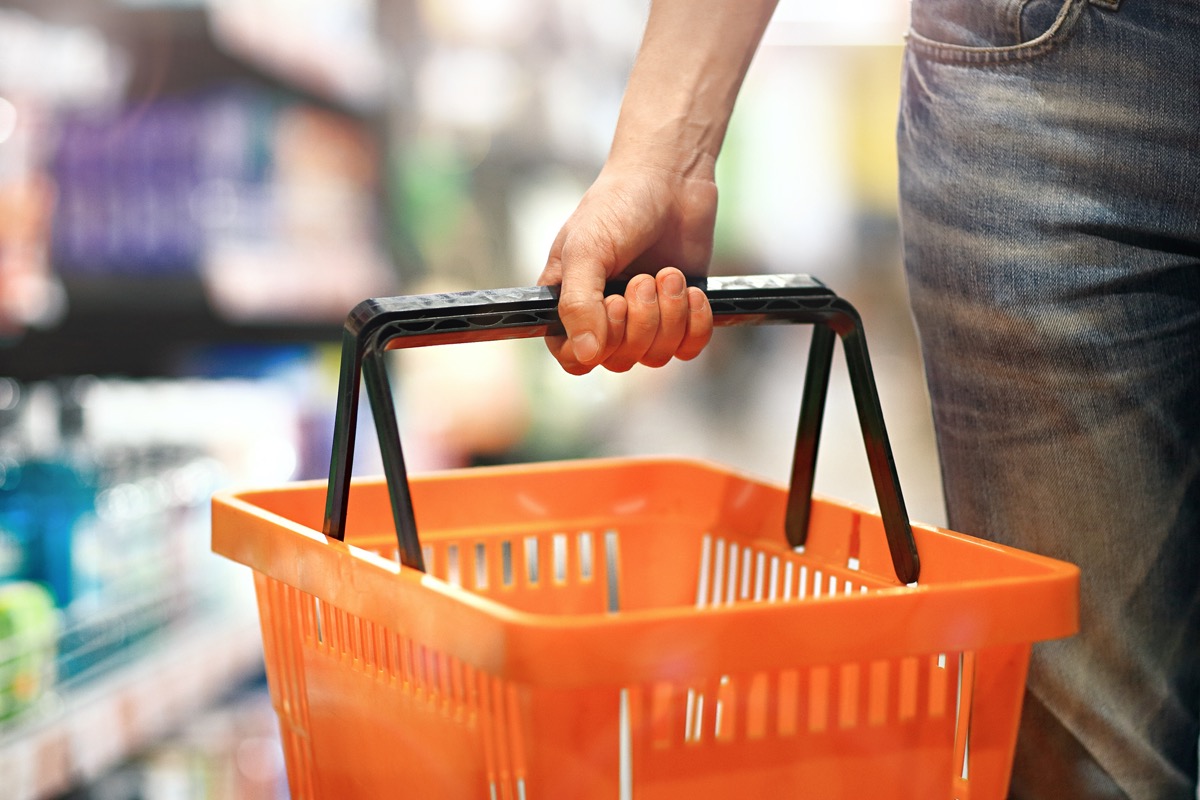 It's a hard pill to swallow, but the world will change drastically because of the coronavirus pandemic, and it's a reality we will soon have to face. New infrastructures will have to be developed for a lot of our everyday lives, even down to how we shop at the grocery store. And while grocery stores are deemed an essential business, they too—just like restaurants—will see drastic changes in order to protect their customers and employees.
While some of those changes will be made to prevent any kind of further sickness spreading, some of those changes will actually result in an increased interest in online grocery shopping. According to The Atlantic, a majority of the changes seen at grocery stores will likely result from groceries being readily available to customers online—and shoppers realizing how easy it is to get groceries with a click of a button.
Numerous grocery store changes will likely result from increased online shopping
Even though future changes in grocery stores continue to be predictions, it is clear that the supermarket industry will see drastic changes thanks to an increased interest in online shopping.
Numerous industry experts predict that online grocery shopping will continue to see steady customers in the future. Why? Because after experiencing the convenience of ordering groceries online, customers may not feel like going to the grocery store regularly to pick up food—especially when you can have someone do it for you. Data published from Rakuten Intelligence shows that online grocery ordering is up 150 percent year-over-year, which is quite a jump compared to the estimated 20 percent increase Instacart was predicting to see over the next five years.
Here's how online grocery shopping—as well as other health safety protocols—will likely change the way you shop at the grocery store.
You probably won't go as regularly.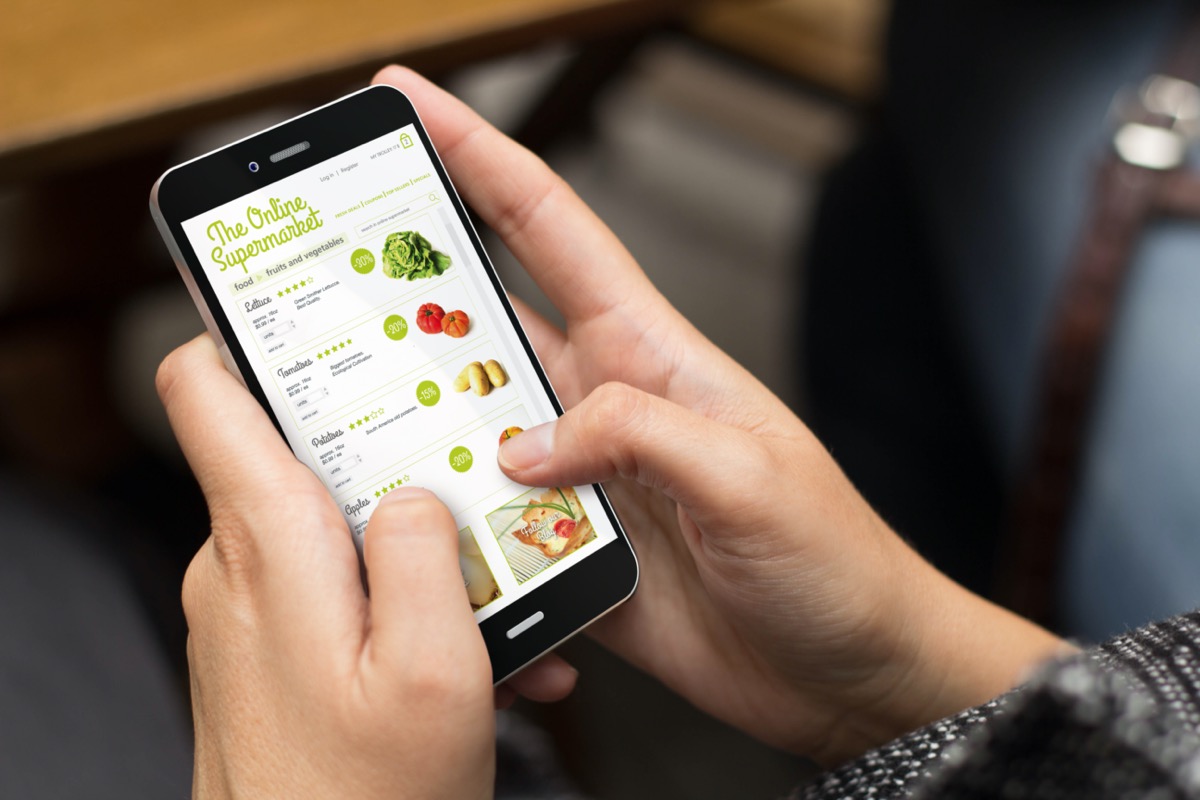 While some grocery shoppers will likely go back to their normal routine of going to the grocery store, it is likely that online grocery shopping will still see an incredibly high customer base, now that shoppers know how easy online grocery shopping can be. If you are one of those shoppers taking advantage of online grocery shopping and enjoy the convenience of it, you may find yourself desiring to go to the supermarket less and less. While it has become custom for grocery shoppers to take frequent trips to the store, with online grocery delivery, there may not be a point in taking time out of your day to simply go to the store for food. So your trips to the grocery store probably won't be as periodic.
You may only go for specialty items rather than general shopping.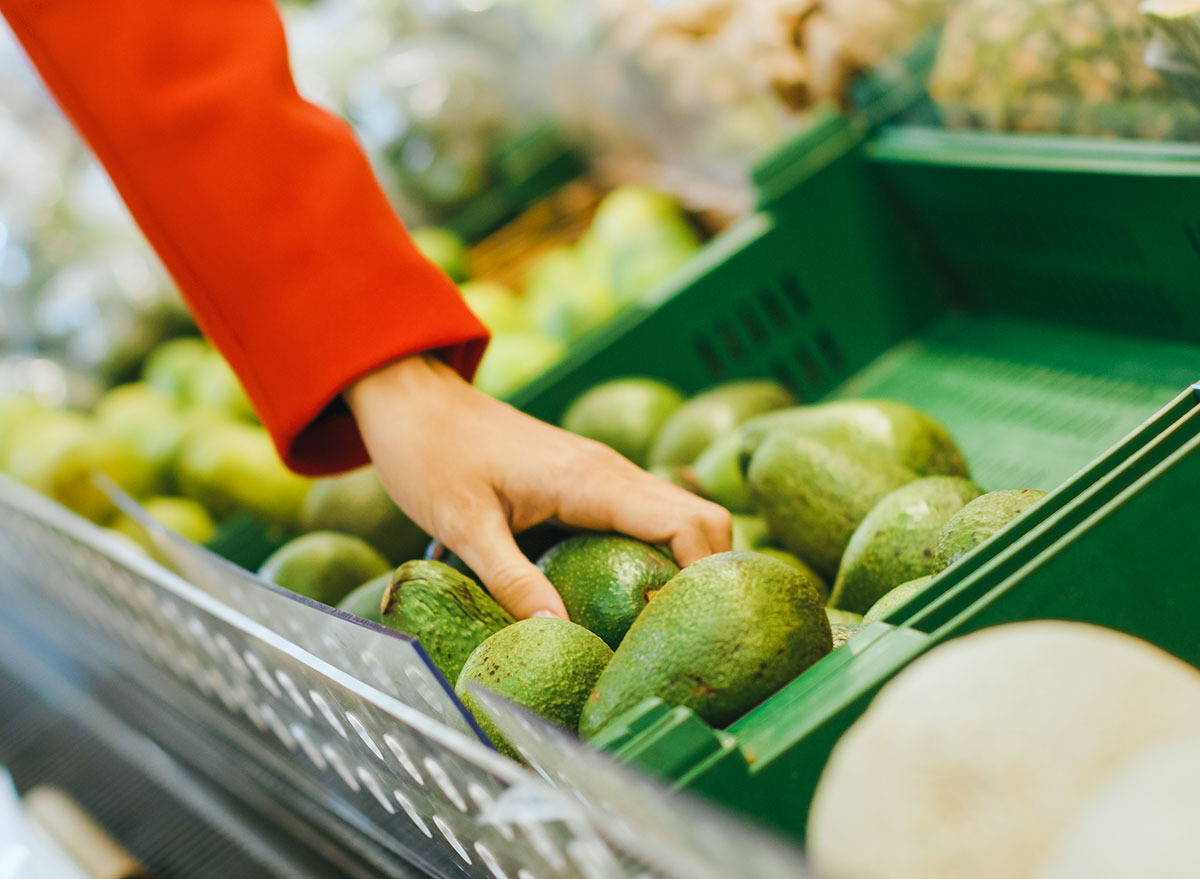 If you continue to take advantage of online grocery shopping, your trips to the grocery store will probably look a little different. Instead of going for all of your grocery needs, you probably will only be making trips for those specialty items. Looking for a specific cut of meat? On the hunt for a perfect ripe avocado? Want to pick out some specialty cheeses for your dinner party? The items that you really care about choosing will likely be the reasoning behind your trips to the supermarket, instead of attending to your regular food shopping needs.
STAY INFORMED: Sign up for our newsletter to get the latest coronavirus foods news delivered straight to your inbox.
You probably won't browse a large selection of shelves.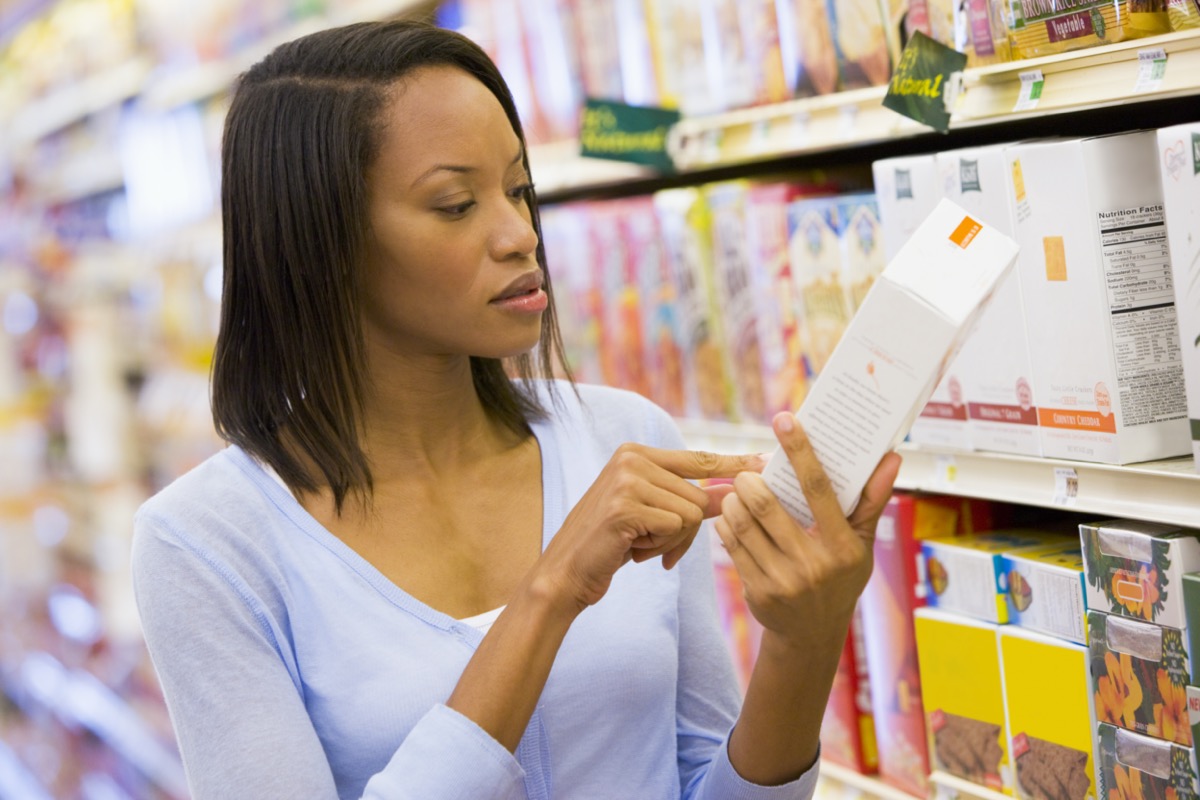 Because of the predicted increase in online shopping, you may notice that grocery stores are shrinking. Why? Because more warehouse space is being used to complete online shopping orders rather than in-store customers. Similar to how malls are seeing decreased in-person sales, grocery stores may find themselves serving a majority of their customers online rather than in person—which means they may need more space to complete those orders.
There may be fewer self-serve stations and food bars.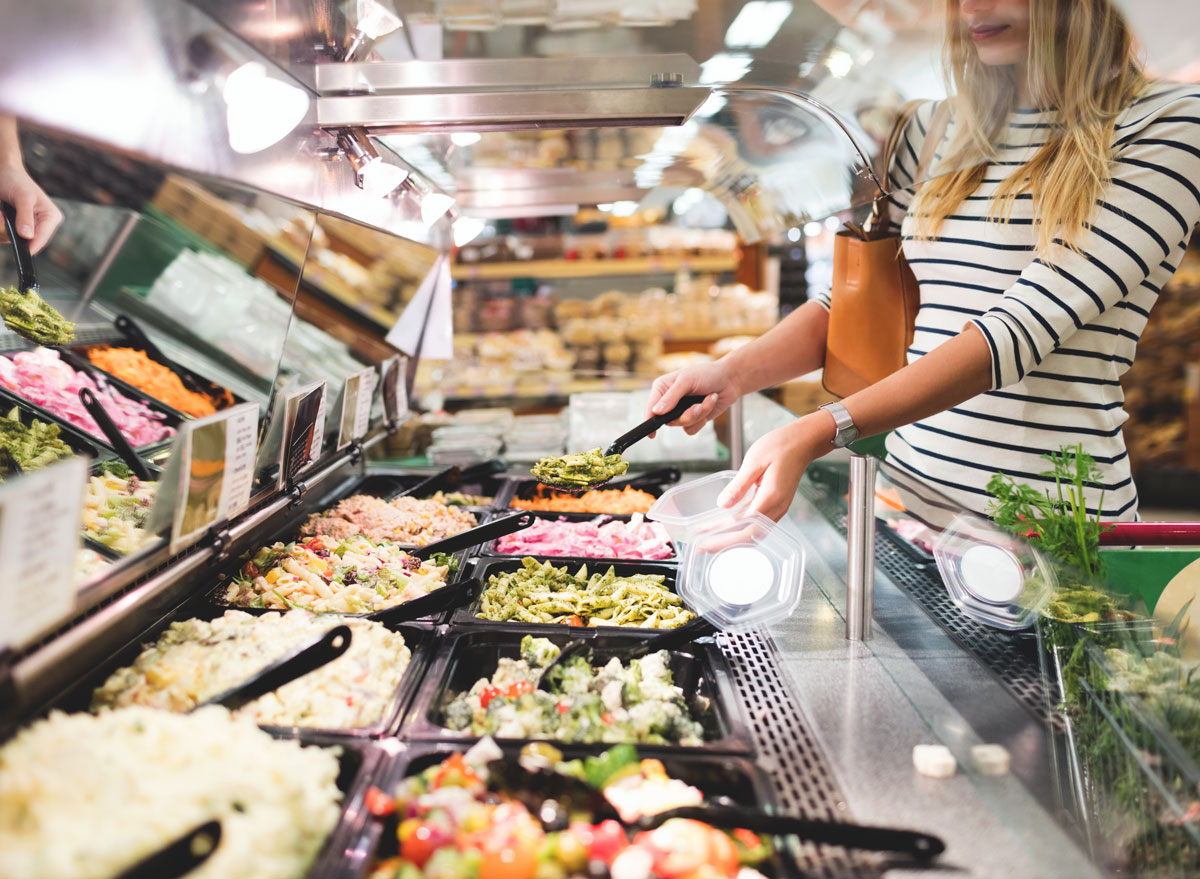 While cultural changes are still being predicted for after the coronavirus pandemic, it's likely we'll be seeing fewer spaces with so much human contact involved—like hot food bars or other types of self-serve stations. While these different corners of the grocery store enhance the shopper's ability to make endless independent choices, they are the types of spots where germs (and sicknesses) can easily be contracted from. It's unclear what these types of self-serving stations will look like, but it is likely they will see drastic changes after all of this is over.
There probably will be less touch screens.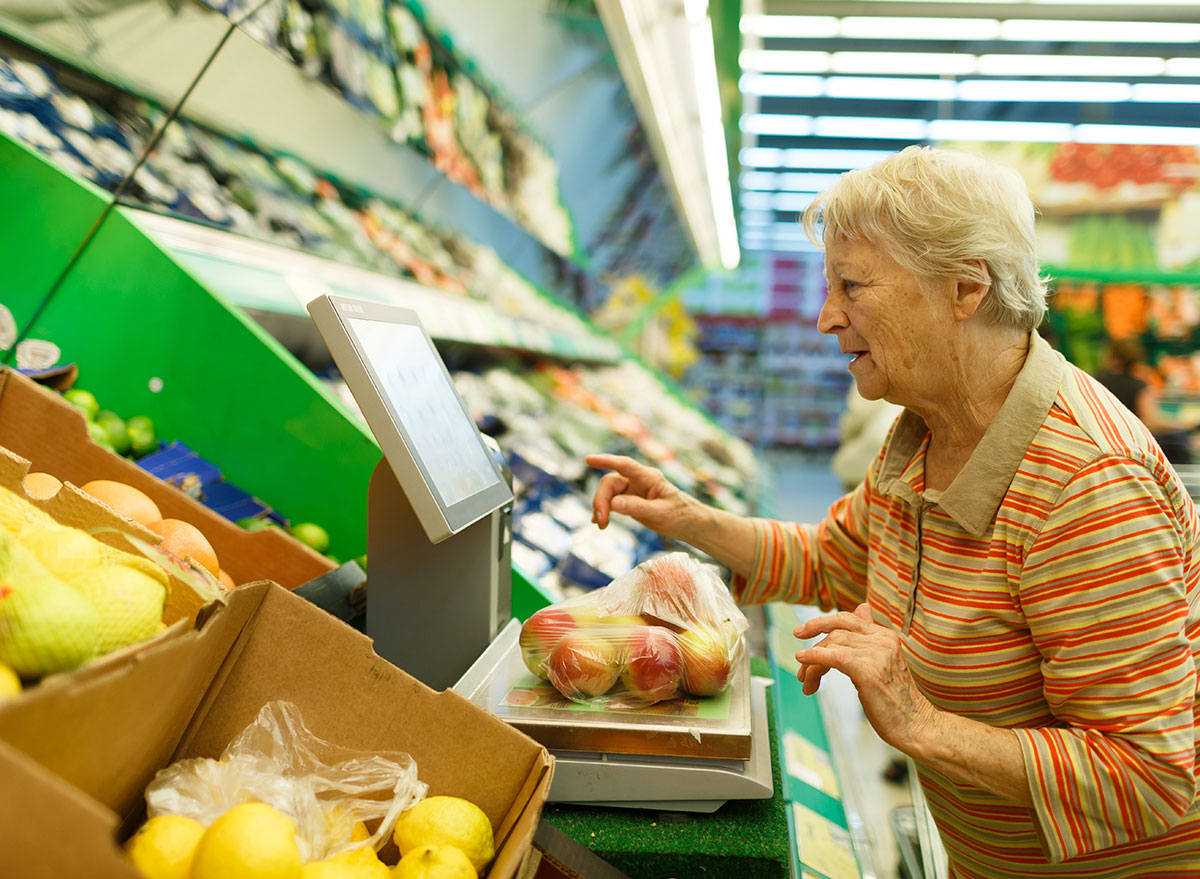 On the same note, it's likely that grocery stores will find other "contactless" ways to serve their communities, including the use of touch screens. Currently, touch screens are used in all kinds of ways at the grocery store—from self-checkout machines to screens at the deli counter. If the grocery store is trying to eliminate future ways for constant human contact, touch screens may be one of the technologies to disappear from stores.6254a4d1642c605c54bf1cab17d50f1e
You may not have to wait on long lines anymore.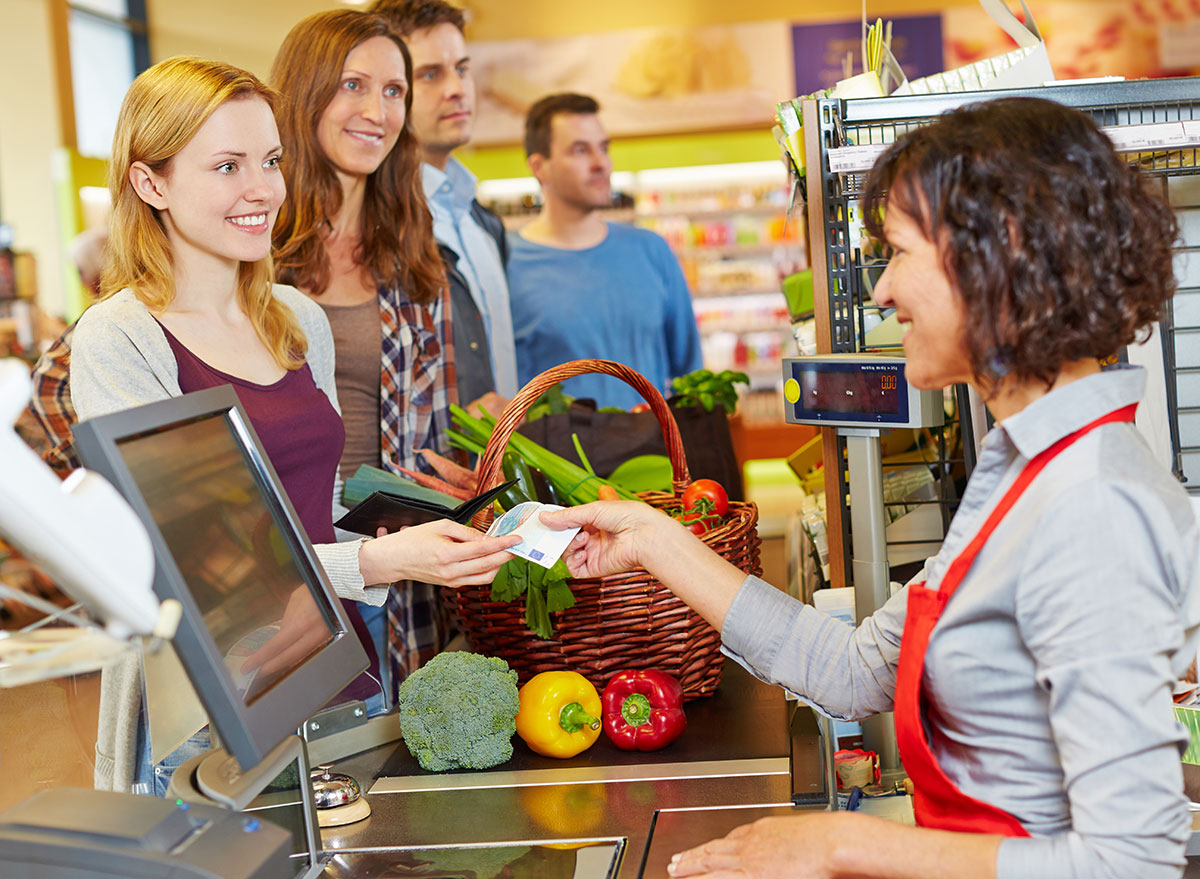 If more people are shopping online and taking less frequent trips to the store, you probably won't be seeing long checkout lines at the store anymore. Now, this would be dependent on how many workers are actually working at the store checkout versus in a warehouse or fulfilling online orders, because there may also be a decrease in how many checkout lanes are available. In any case, the checkout will probably look drastically different if fewer people are taking regular trips for food.
You may not shop at smaller stores.
While it's sad to think about, there's a chance that smaller grocers will suffer from the increased use of online shopping. These stores don't have the bandwidth to create an online retail infrastructure like some of the bigger stores, like Walmart or Kroger, and may financially suffer because of it.
However, could the increased use of online shopping also create an increased interest in smaller specialty shops—like supporting the local butcher or local cheese shop? Only time will tell. And while these are all predictions of what may never happen at grocery stores again, there's still a lot of room for change.