Hardee's is Reintroducing a Fan-Favorite Menu Item After 20 Years
Fans clamored for the return of the Cinnamon 'N' Raisin Biscuit, and the chain heard them loud and clear.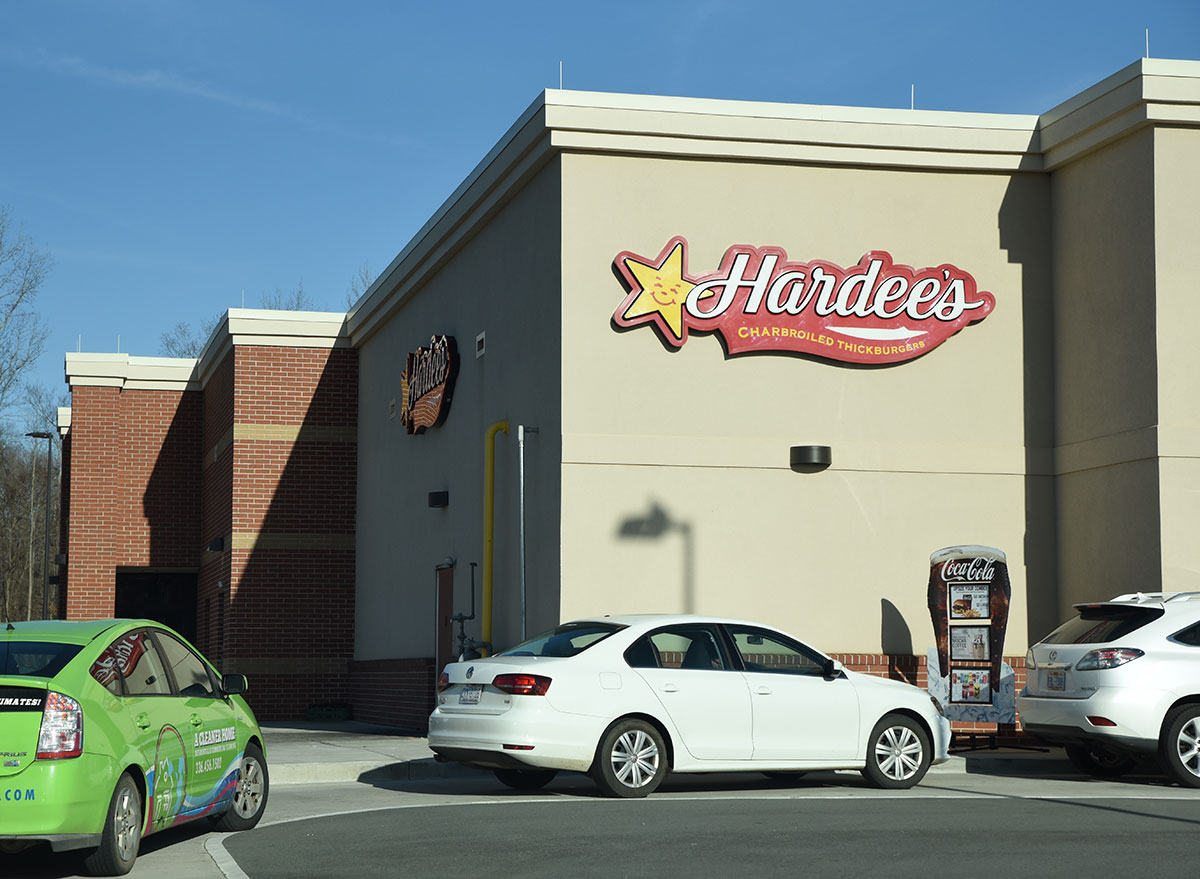 Y2K is back in every way, and to hit on early aughts nostalgia, Hardee's is bringing back a major fan favorite for the first time since 2002.
Now through January 2, 2024, Hardee's Cinnamon 'N' Raisin Biscuit will be back on the menu following its departure 20 years ago. The long-gone but not forgotten treat is a buttery, cinnamon swirl biscuit filled with juicy and tart raisins.
If you're a Hardee's Rewards Member, you can enjoy a free Cinnamon 'N' Raisin Biscuit when you make a $10 purchase or more through the Hardee's App by November 7.
"The Cinnamon 'N' Raisin Biscuit is the perfect homecoming treat this holiday season," said Jennifer Tate, Chief Marketing Officer at CKE Restaurants, in a news release. "We recognize the long-standing legacy of these biscuits and are excited to carry on the tradition with generations of past fans and can't wait for new audiences to experience this comfort-food delicacy."
To complement the reprised sweet and fluffy treat, another new item can now be found on Hardee's seasonal menu: candied bacon. Hardee's candied bacon is made in-house with Hardee's Applewood-smoked bacon, which is then coated with caramelized brown sugar and a hint of black pepper and cooked until crisp and sticky.6254a4d1642c605c54bf1cab17d50f1e
If there was ever a time for carrying wet wipes in your bag, this is it. The candied bacon can be served on a Hardee's biscuits, on a candied bacon Frisco Burger, or as a snack pack, for portable bacon to eat with your fingers (or crumble on top of a cinnamon biscuit, because why not?)
Like many returning fast food menu items—Taco Bell's resurrected nacho fries, Pizza Hut's Big New Yorker, and McDonald's Spicy McNuggets—the return of Hardee's Cinnamon 'N' Raisin Biscuit signifies the power of consumer pressure to revive nostalgic menu items, often beloved more after their discontinuation than when they were readily available.
"This is an exciting time for Hardee's," said Chris Bode, President of Hardee's. "Bringing back the Cinnamon 'N' Raisin Biscuit due to popular demand is a great example of the community that surrounds Hardee's. We want our guests to know we heard them and are thankful for their continued dedication to Hardee's biscuit traditions. We hope Candied Bacon generates the same ravenous fan base as our guests enjoy its savory goodness."
For the full early 2000s nostalgia experience, throw your favorite Britney Spears track on the car stereo, pretend Friends is still on the air (R.I.P., Matthew Perry), and hit the drive-through in your coolest pair of early aughts sunglasses. Just don't forget to post on TikTok afterward.
Melissa Kravitz Hoeffner
Melissa is a writer and recipe developer based in Brooklyn, where she lives with her wife and rescue dog.
Read more about Melissa