8 Iconic Fast-Food Items That Have Returned for 2023
Comebacks never tasted so good.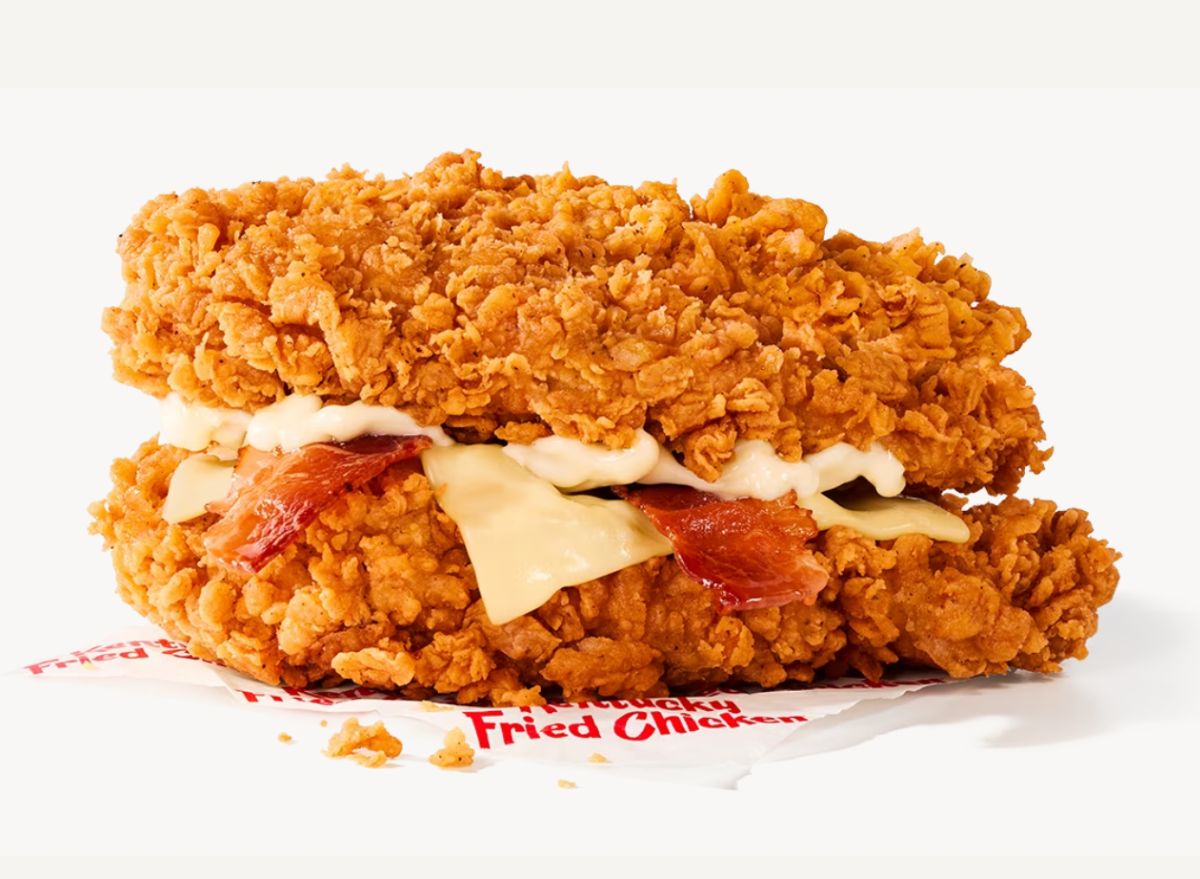 In case you hadn't noticed, nostalgia is all the rage these days. On TV, we've got "That '90s Show," newly on the air, which reminds those of us of a certain age that it has been a quarter of a century since "That '70s Show" began airing. In the fashion world, we've got chokers, cardigans, and cargo pants seen as hip again. And at fast-food restaurants across the nation in recent months we've seen many favorite, iconic items from the past return to menus.
Why the collective wave of nostalgia these days? It might be a response to the privations and stress of the pandemic. Also, things tend to go in cycles naturally, and some fast-food fans are just really, really devoted to campaigning for the return of their favorite meals.
KFC and Taco Bell, two of the chains jumping on the nostalgia trend, both said that they made the decision to bring back popular retired menu items after hearing all of the passionate pleas from fans. In KFC's case, a company executive said customers begged for the return of one product (to be revealed below) for "nearly a decade."
Any way you cut it, if it means these eats are back again, we're good with it.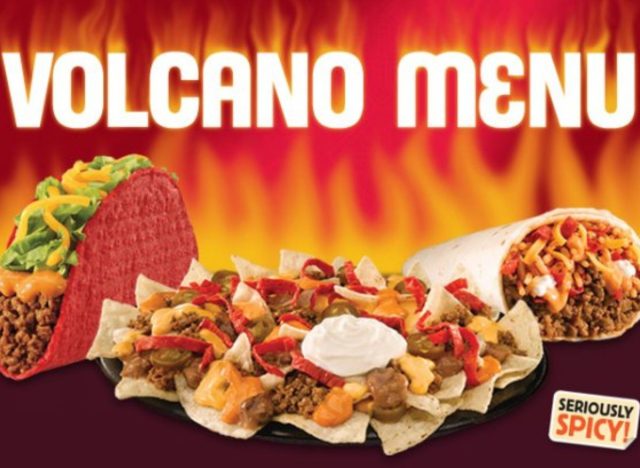 The Volcano Menu has only graced the Taco Bell menu in the U.S. a couple of times since it made its first appearance in the 1990s, but to say that fans have missed it would be an understatement.  Customers have created petitions calling for its return and campaigned the chain for a re-release on social media. Taco Bell has taken notice of these pleas, and earlier this month, it announced it will bring back the menu for a limited time this summer starting on June 29.
This time around the Volcano Menu includes the Volcano Taco, Volcano Burrito, and, of course, the option to add the beloved Lava Sauce to any item on the menu. The only downside to the return of the Volcano Menu is that it doesn't extend to the Volcano Nachos, likely coming as a big disappointment to its many fans.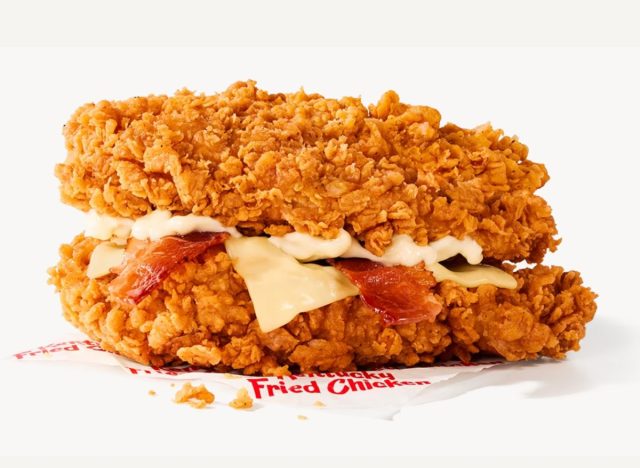 The Double Down isn't for everyone, but those who love it really love it. KFC first debuted the famous bunless sandwich in 2010, and immediately sold more than 10 million of them. It relaunched the sandwich for a limited time in 2014, and most recently, brought it back again for a temporary four-week run starting on March 6. 
Any customers who haven't tried it yet but are planning to before KFC retires it yet again should bring a serious appetite: the Double Down sandwiches bacon, cheese, and sauce between two pieces of fried chicken instead of a typical bun. 
Pizza Hut The Big New Yorker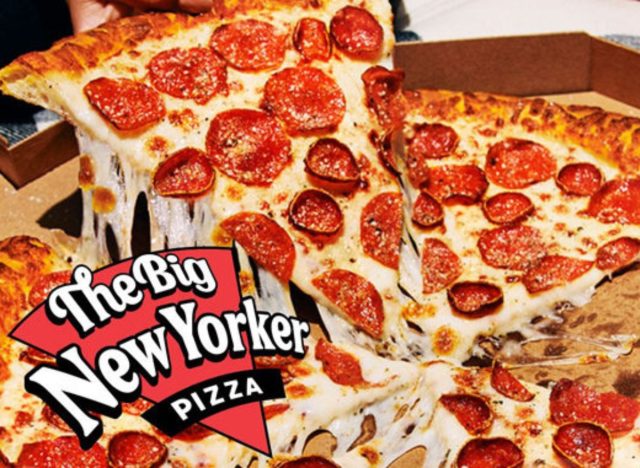 Pizza Hut's The Big New Yorker Pizza came out right at the close of the 20th Century. It was only around for a few years, but it left such an impression on pizza fans that they were still clamoring for the return of the 16-inch pie two decades later. And Pizza Hut listened, announcing that, starting in February of 2023, this mighty pizza is coming back, though only for a limited run.
Burger King Italian Chicken Sandwich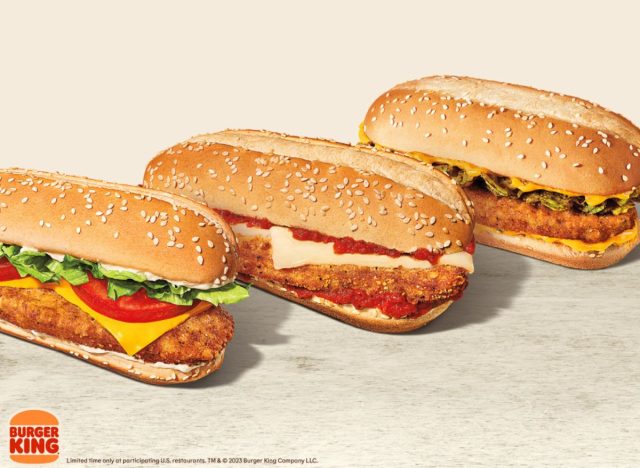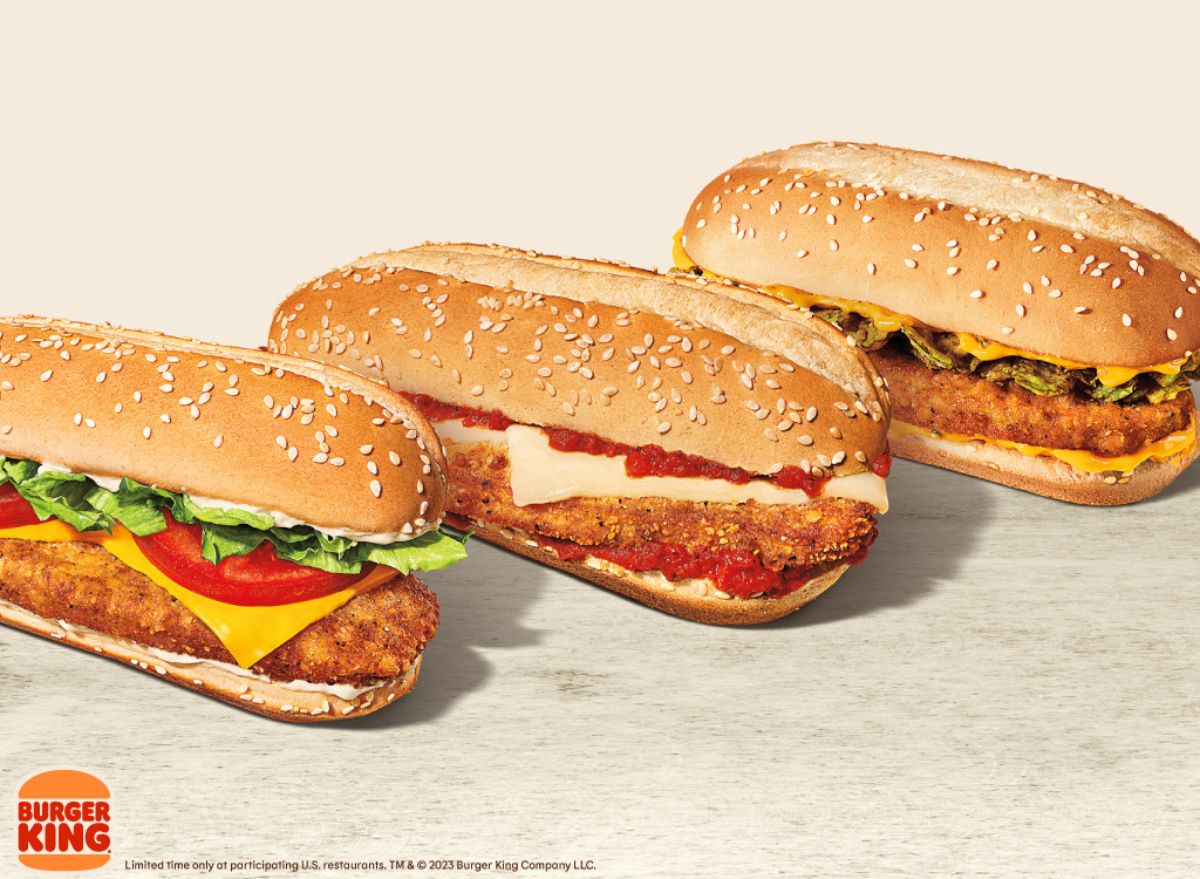 First introduced in 1988, Burger King's international line of chicken sandwiches originally included the American, the Italian, and the French. For the new lineup, the French sandwich has been replaced by an all-new Mexican offering. All three are on a long, toasted sesame seed bun and come with toppings that are inspired by their particular country.
Unfortunately for any fans of the sandwich line, they no longer appear to be on the Burger King menu as of late March 2023, though availability may vary. Curious about how they tasted? Read our exclusive review.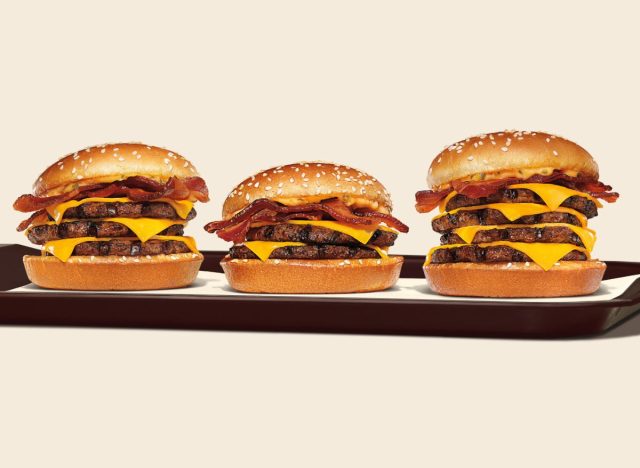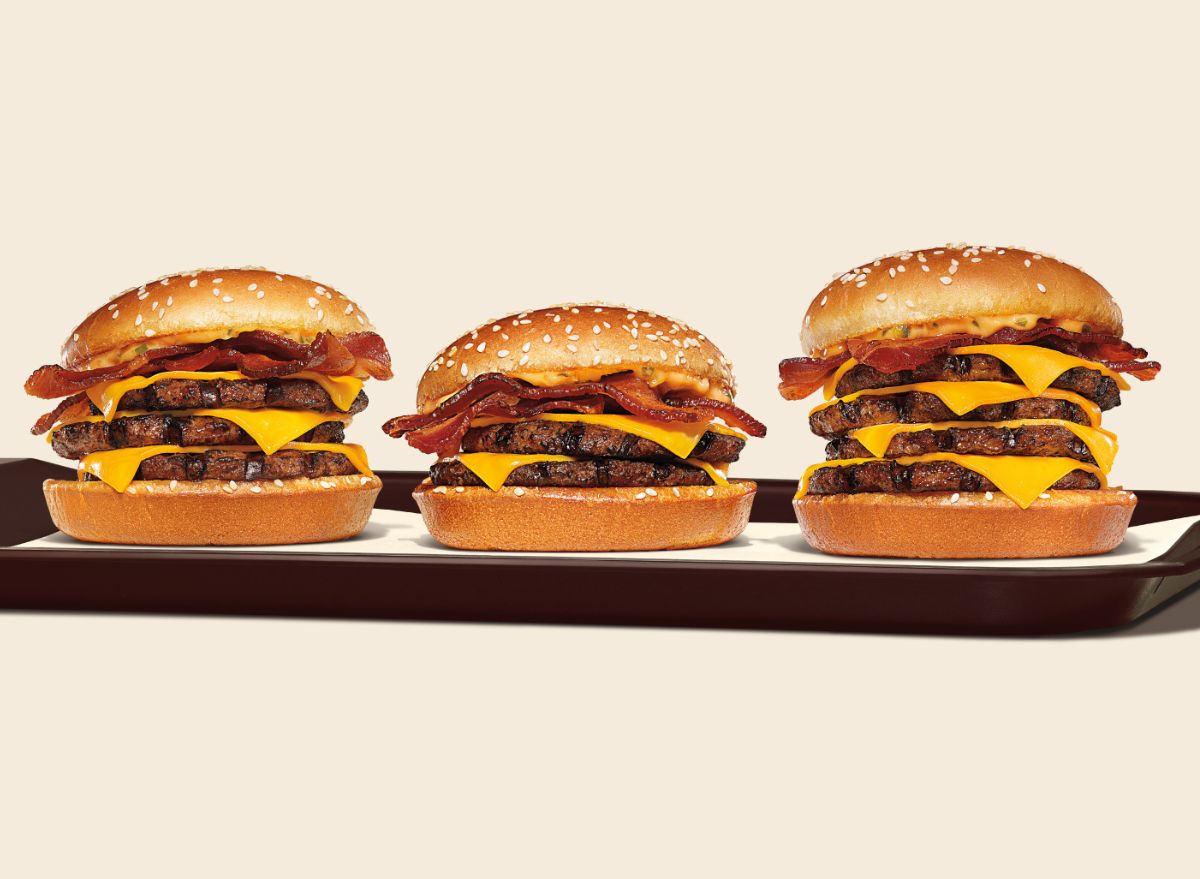 6254a4d1642c605c54bf1cab17d50f1e
Along with the chicken sandwiches, Burger King also brought back a beloved burger line in 2023. The Stackers were reportedly back on the menu in early January, per Menu and Price, and that means the Double Stacker, Triple Stacker, and the infamous Quad Stacker, a truly immense portion of beef and cheese. Stackers were first seen in 2006.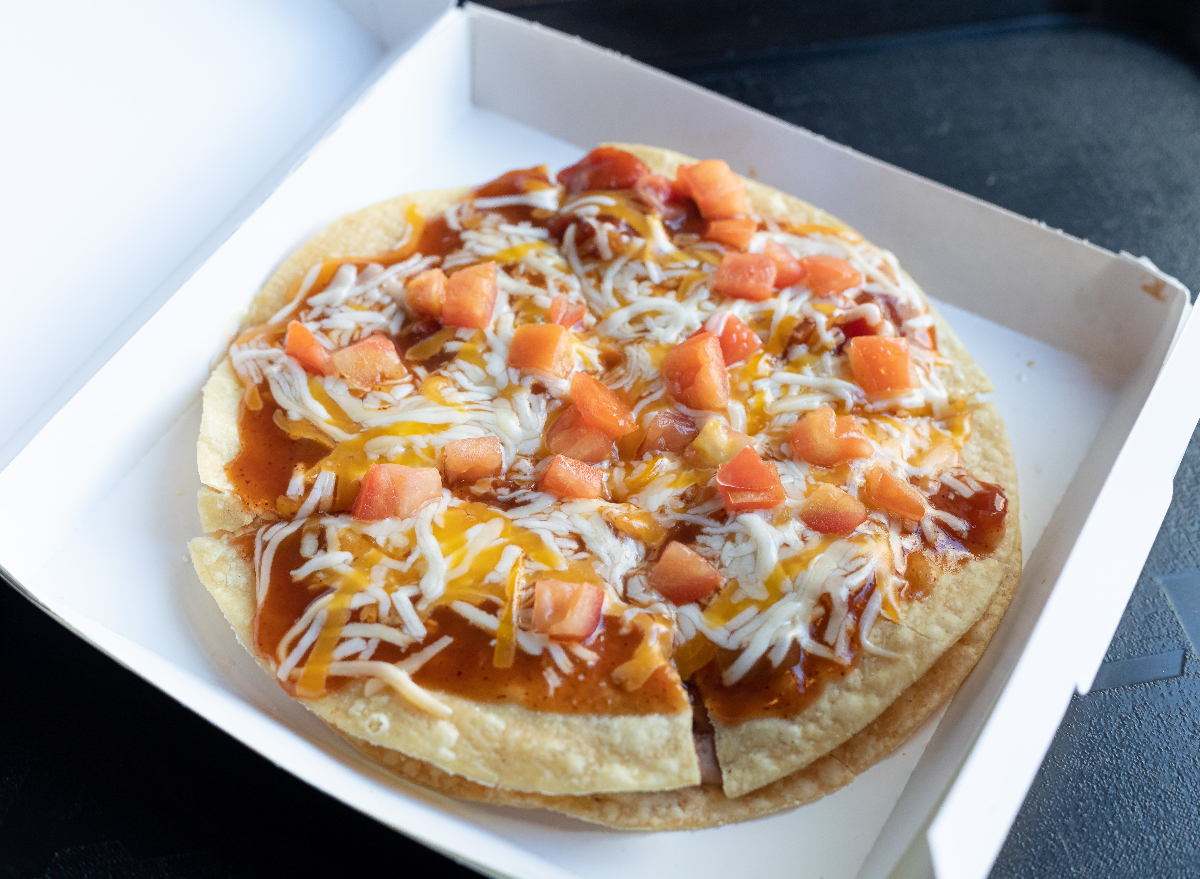 In many ways, Taco Bell bringing back the Mexican Pizza, which happened in the latter half of 2022, wasn't so much a cause for celebration as it was the righting of a wrong. Countless fans of the chain could scarcely believe it had ever been removed in the first place. When the chain restored it as a "permanent menu item [as of] September 15, 2022," per the company website, a great hole in the fast-food world was filled in again. The beloved item first debuted in 1985.
Wendy's Pretzel Bacon Pub Burger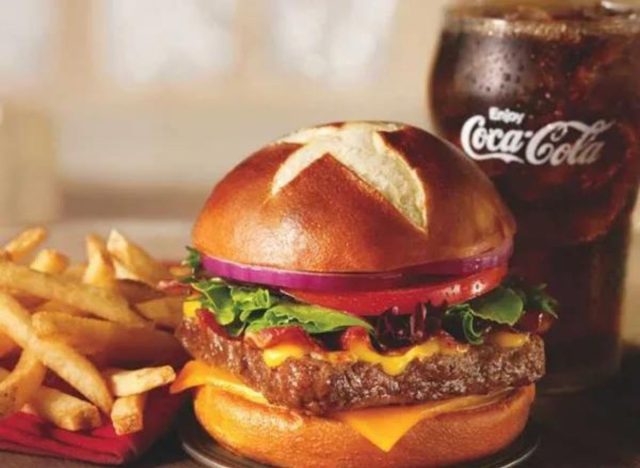 Like the Mexican Pizza, this one came back in late 2022, but it made enough people happy enough that we're mentioning it here in 2023. In the early fall of 2022, Wendy's delighted burger fans everywhere with the announcement that the Pretzel Bacon Pub Burger was back on the menu. First introduced in 2013 and pulled in 2021, as of that September 2022 return, it seems these burgers are here to stay.
McDonald's Bagel Sandwiches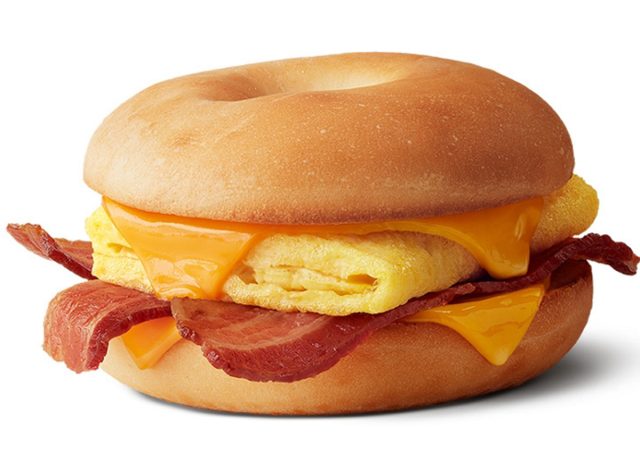 McD's made some tough calls in 2020, as did we all during that peak pandemic year. Among those calls was dropping bagel sandwiches from the breakfast menu, which debuted all the way back in 1999. But then in late 2022, with surprisingly little fanfare, McDonald's rolled them, back out, adding the sandwiches to the menu in many markets. They're not nationwide, though—at least not yet.
A previous version of this article was originally published in Jan. 2023. It has been fact-checked and updated with additional entries and information.
Zoe Strozewski
Zoe Strozewski is a News Writer for Eat This, Not That! A Chicago native who now lives in New Jersey, she graduated from Kean University in 2020 with a bachelor's degree in journalism.
Read more about Zoe