20 Best-Ever Tips and Swaps for Brownies
Life is better with brownies—which is why we've found easy to eat them while staying slim!
These comforting, decadent, chewy nuggets of chocolate joy usually aren't exactly guilt-free snacks for weight loss. In fact, many store-bought and homemade brownies can be loaded with mounds of sugar and fat, resulting in a serious calorie bomb that any clean-eating guru wants to avoid like T.Swift dodging Kanye at an awards show. To save us from a downward spiral of perpetual brownie-less living, we reached out to top nutritionists to find out how to slip 'em into our lives while still staying skinny. You can thank us later—or we'll totally understand if you're too busy finding out more Guilt-Free Ways to Indulge Your Cravings.
Replace Some Butter with Greek Yogurt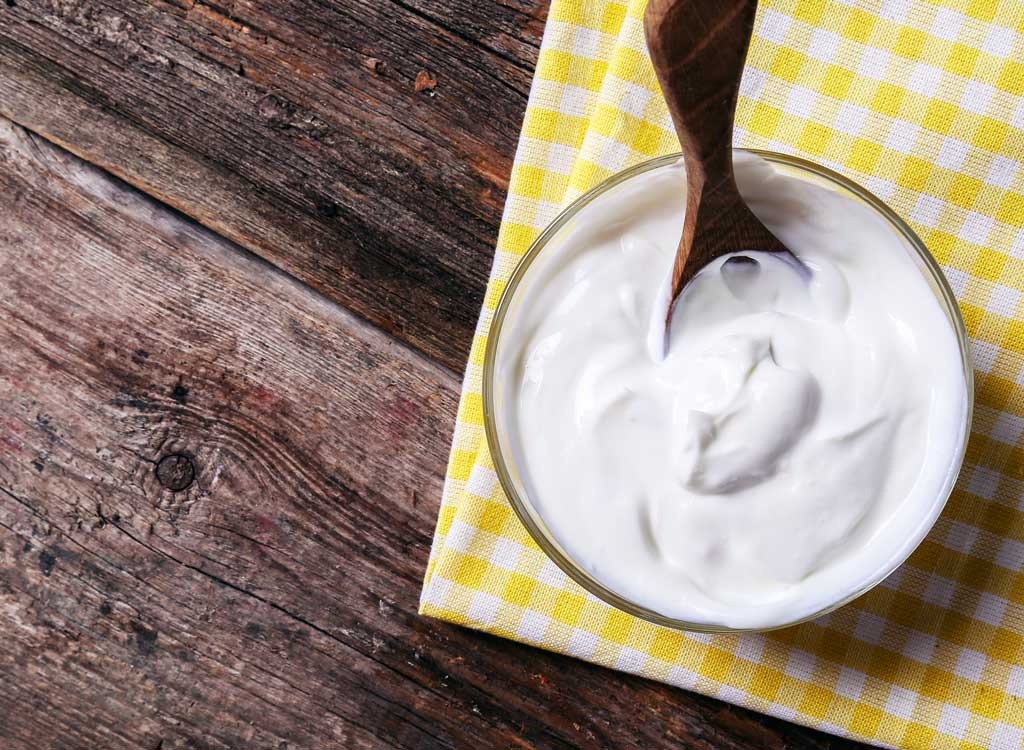 "If the recipe calls for a cup of butter, cut it in half and then use one-fourth cup Greek yogurt," The Nutrition Twins, Lyssie Lakatos, RDN, CDN, CFT and Tammy Lakatos Shames, RDN, CDN, CFT, and authors of The Nutrition Twins' Veggie Cure suggest. " You'll slash calories and artery-clogging fat, and you'll get extra protein and calcium—all while keeping the brownies creamy!" Love Greek yogurt? Don't miss these 15 Savory Ways to Eat Greek Yogurt.
Swap Out Eggs for Flaxseeds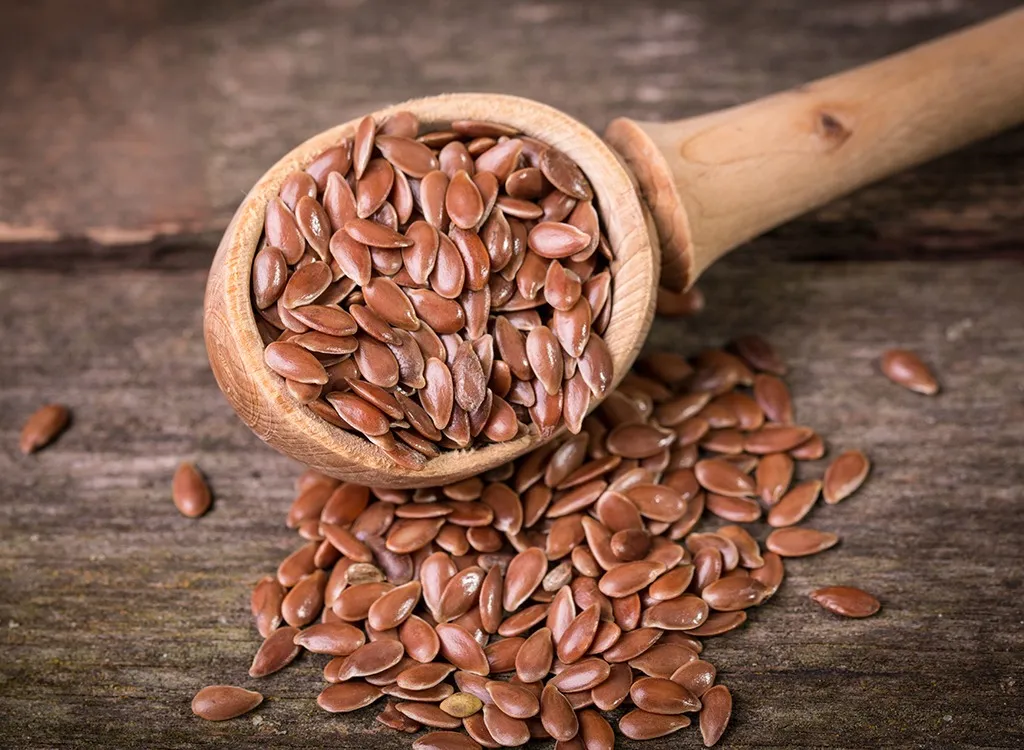 It's easy: "Add one tablespoon of ground flaxseeds to three tablespoons water and set aside for five minutes before adding them to your recipe," suggests Julieanna Hever, MS, RD, CPT, a plant-based dietitian and author of The Vegiterranean Diet and The Complete Idiot's Guide to Plant-Based Nutrition. "They act like eggs, but flaxseeds reduce the risk for type 2 diabetes, dramatically improve digestive health, and lower your cholesterol levels."
Make Prune Brownies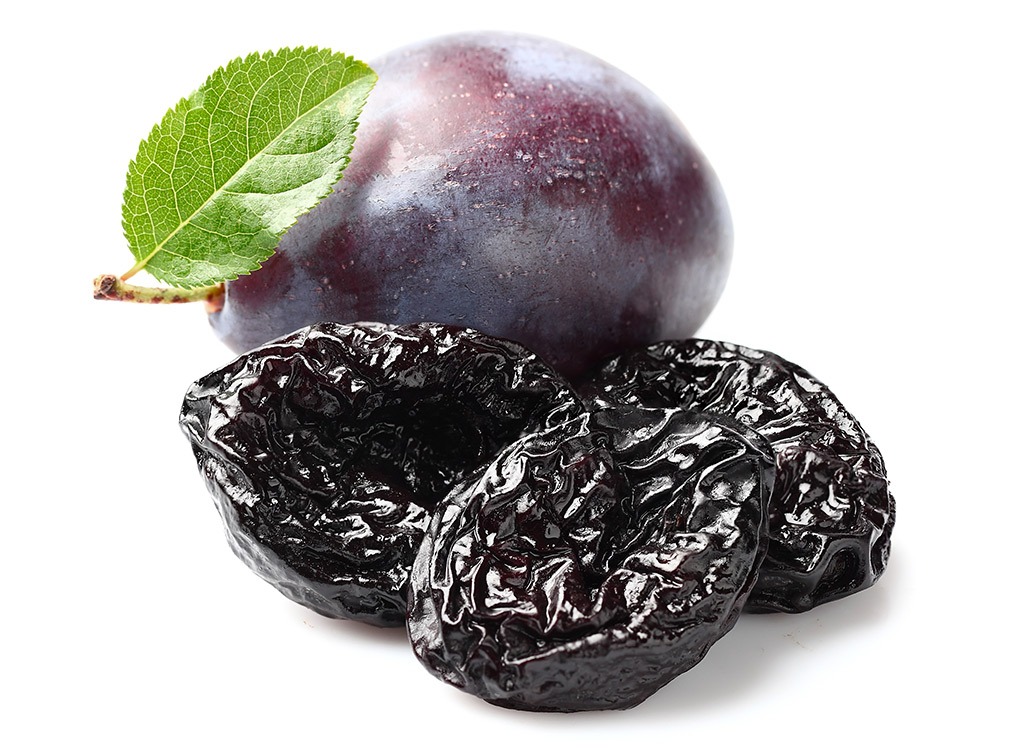 Don't knock 'em until you sink your teeth into 'em. "Soften prunes with warm water and then puree in a food processor. (If that's too much trouble, then use store-bought baby food prunes," advises says Mary Hartley, RD, a consulting nutritionist from Providence, Rhode Island. "Use a one-fourth cup to replace oil and eggs in a recipe. Prunes help the digestive tract stay regular and the bones remain strong."
Skip the Flour Completely
"A flourless brownie is actually possible! And it will be even fudgier and a bit denser than before," says Lisa Hayim, registered dietitian and founder of The Well Necessities. "[These three-ingredient flourless brownies from The Big Man's World are made] with just bananas, almond butter, and cocoa powder." Lower in calories and fat, these vegan alternatives are so delightful that you'll wonder how you've been living your whole life without eating them.
Or Just Make Your Flour-based Brownies Healthier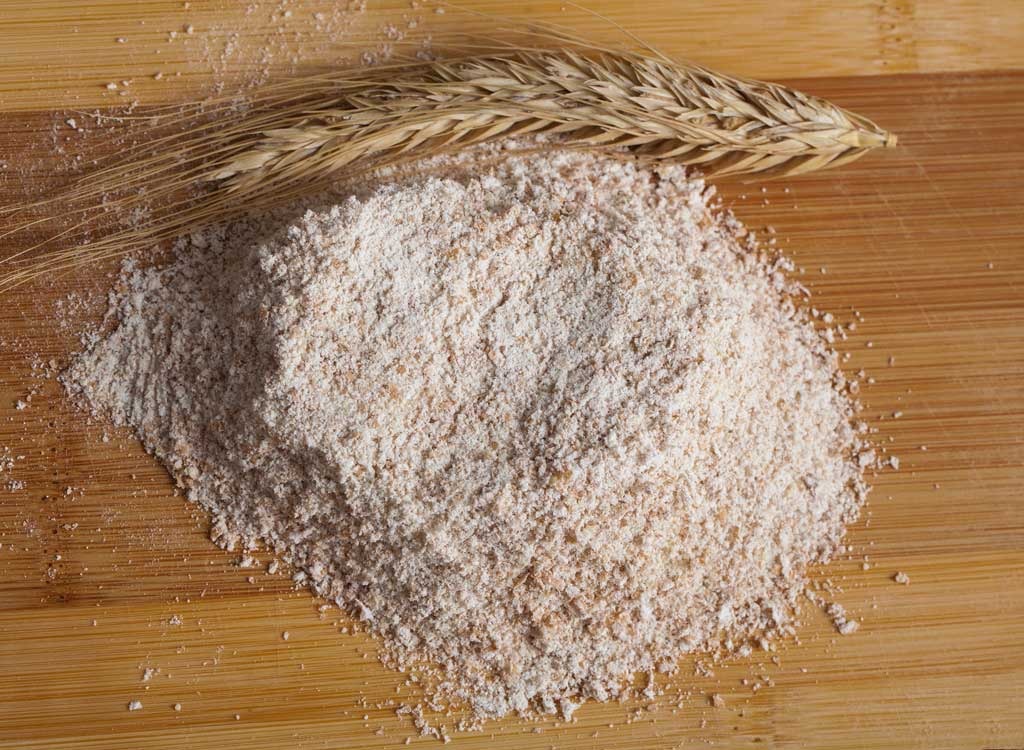 "Swap the refined white flour for whole wheat flour. It will make your brownies slightly denser, but you'll be getting a much more nutrient and fiber-filled dessert," says Rebecca Lewis, RD for HelloFresh. "Swap three-fourths cup of the whole wheat for one cup of the white stuff."6254a4d1642c605c54bf1cab17d50f1e
Doctor Them Up with Superfoods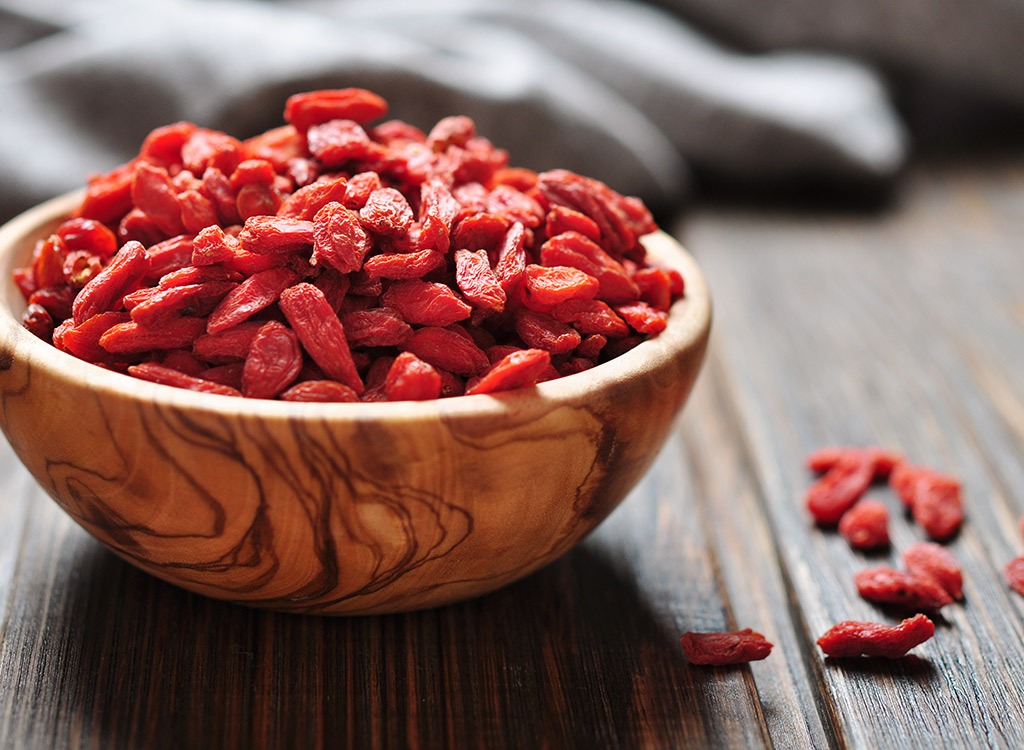 We're all about slipping superfoods into any meal, but garlic and watercress don't exactly complement dessert. Fear not! "Antioxidant-rich foods like goji berries or mulberries pair deliciously with chocolate brownies," comments Hayim. "Try tossing them or some chia seeds into the mix for a taste and textural change your taste buds won't expect."
Try This Freezer Trick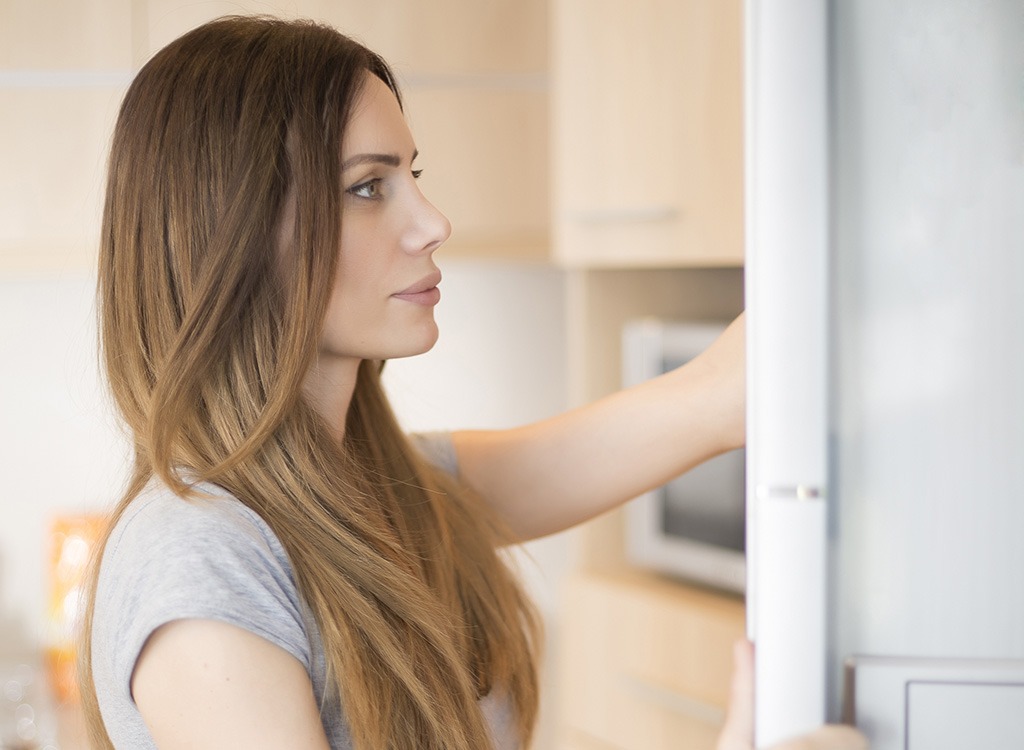 Particularly great if you tend to indulge in too much late-night munching, this clever tip will help keep your consumption in check. "Cut [brownies] up, proportion them, and freeze them individually in a freezer-proof Ziploc bag," say The Nutrition Twins. "When you defrost one, don't let it completely defrost. Keeping it cold will slow you down a bit and keep you more in control, allowing you to savor each bite as it takes longer to eat and melts in your mouth." For more smart freezer strategies, try these 20 Make-Ahead Meals to Keep in Your Freezer.
Use Maple Syrup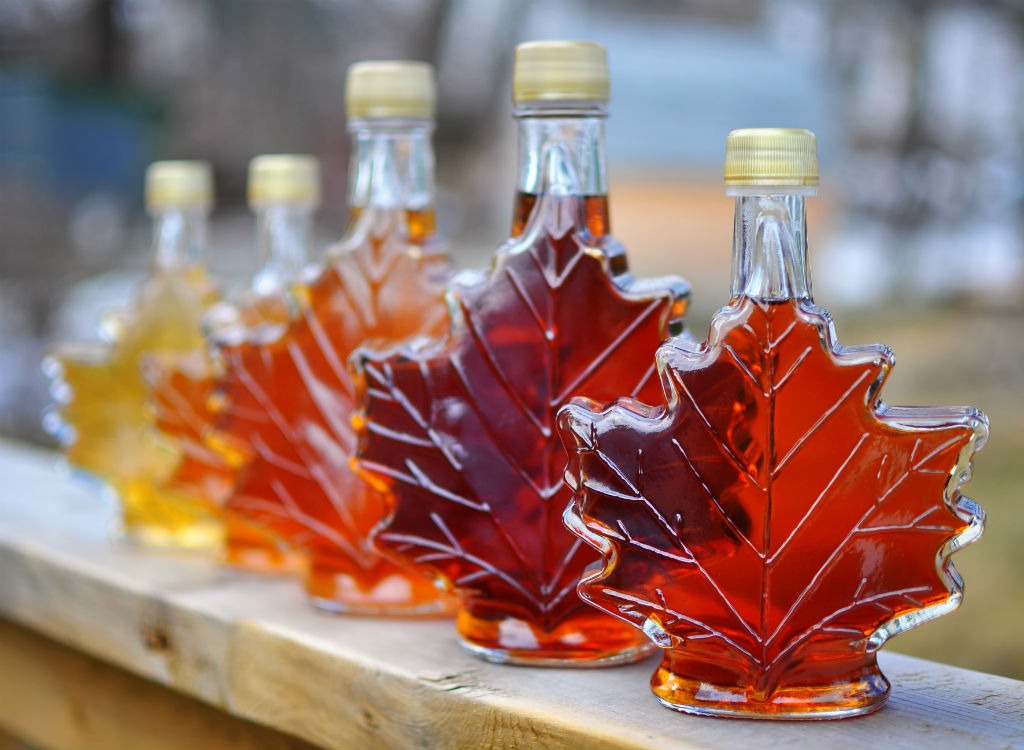 "Replace sugar with 100% pure maple syrup for added minerals and subtracted negative health consequences of sugar, such as weight gain, tooth decay, and unstable blood sugar," advises Hever. If you don't think a liquid sweetener will work well with your batter, consider maple crystals, which are readily available at supermarkets nationwide and health food stores.
Or Drop Sugar Levels with These Smart Ideas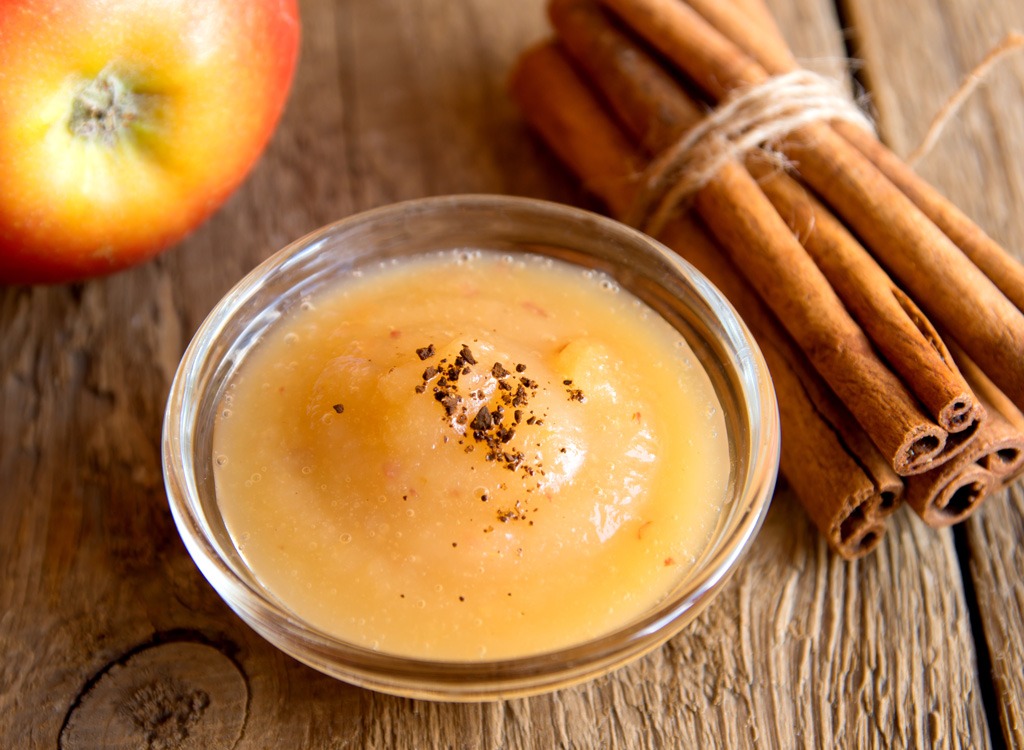 "Swapping in applesauce [see tip 18] is a great way to decrease the amount of sugar you use. Also, consider upping the flavor with spices like vanilla, cinnamon, cardamom, orange zest, or even espresso grounds," says Lewis. "Swap applesauce for sugar in a 1:1 ratio; but for every cup of applesauce you use, reduce the amount of liquid in the recipe by one-fourth cup." Another brilliant method to lower sugar: "Swap half a teaspoon of vanilla for two tablespoons of sugar." Speaking of sugar, be sure never to order any of these 23 Restaurant Foods With Crazy-High Amounts of Sugar.
Spike Your Recipe with Nuts and Seeds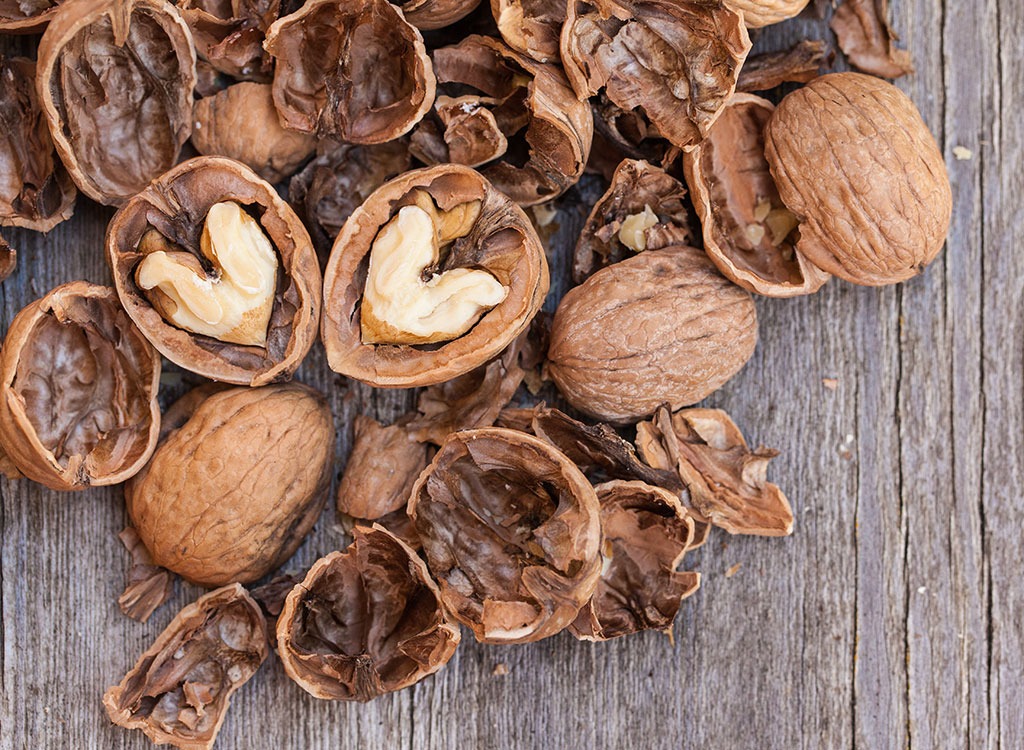 "Walnuts or hazelnuts provide a whole added dimension of flavor plus are a healthy source of fiber nutrients and healthy fats," says Lewis. Pumpkin and sunflower seeds also add a nice textural element to brownies you may enjoy.
If You're Gonna Buy 'em, Try Sweet Lorens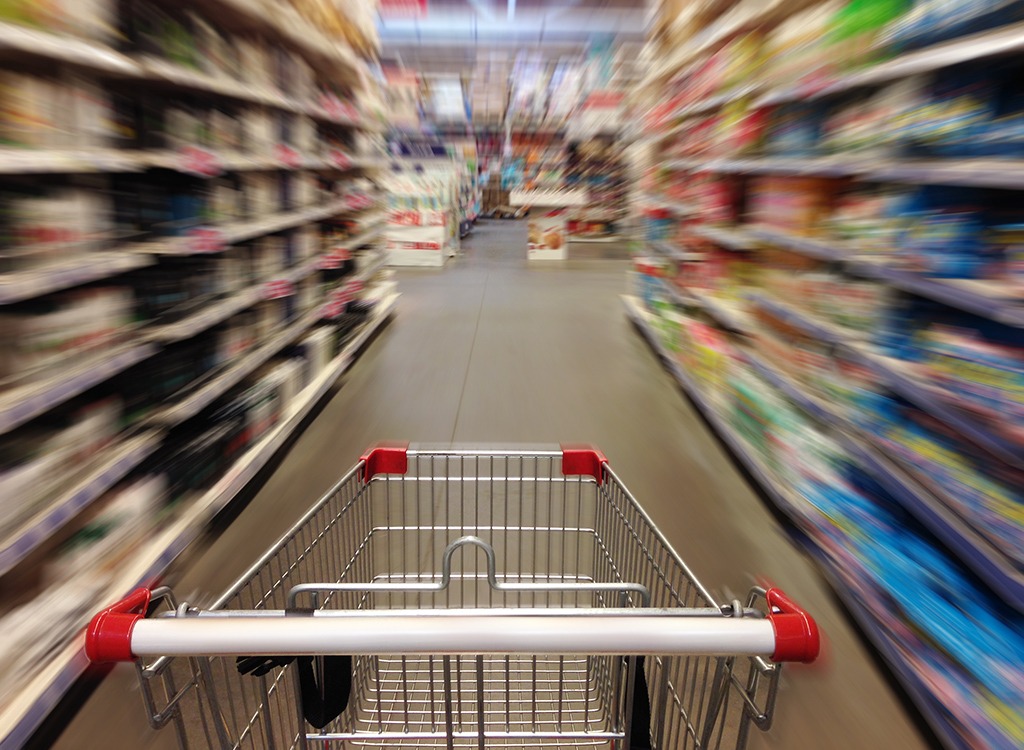 If making brownies from scratch isn't your thing, look for Sweet Lorens. "Sweet Lorens is an all-natural baking company that makes delicious frozen dough flavors like dark double fudge brownies. Her frozen dough is available at Whole Foods in the freezer aisle. My favorite part is that it has no preservatives!" exclaims Hayim. Avoid these 23 Worst Food Additives in America at all costs!
Substitute Butter with Canned Pumpkin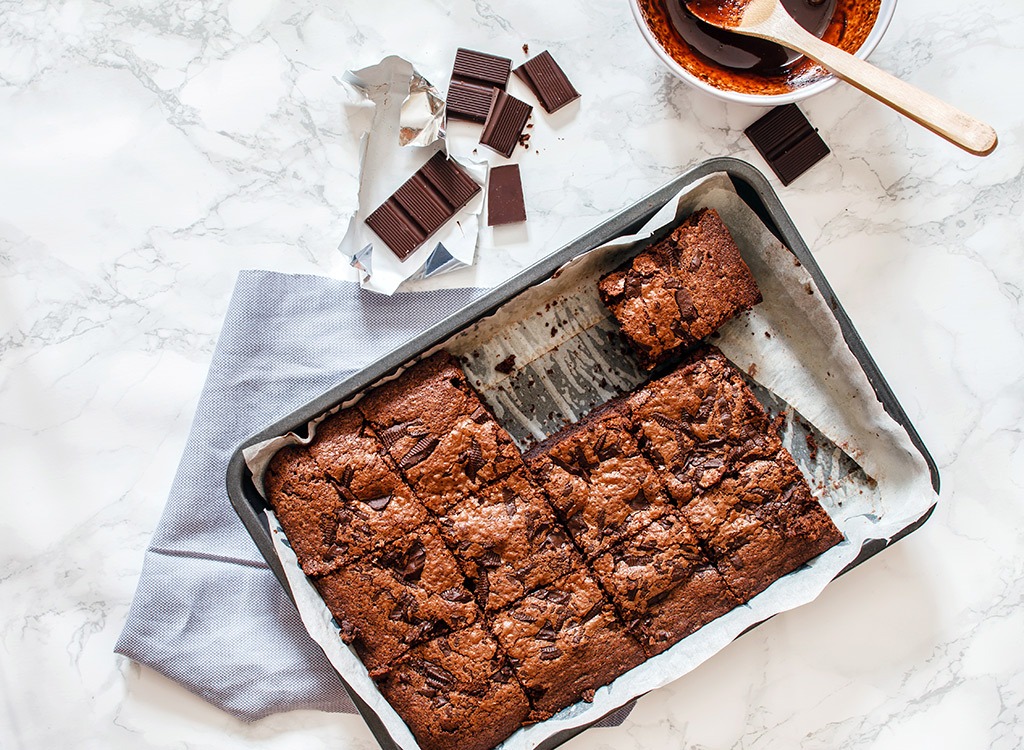 "You won't notice the difference and the pumpkin is rich in beta-carotene and fiber and it's only 40 calories per half cup," The Nutrition Twins tell us. "So, you'll cut calories, but still get all of the flavor and the pumpkin adds a really nice, smooth, yet rich-feeling texture." Note: You can also take fresh pumpkin pulp if you, you know, happen to have a pumpkin lying around in your kitchen—but the canned variety makes things a cinch.
Sneak in Something Unexpected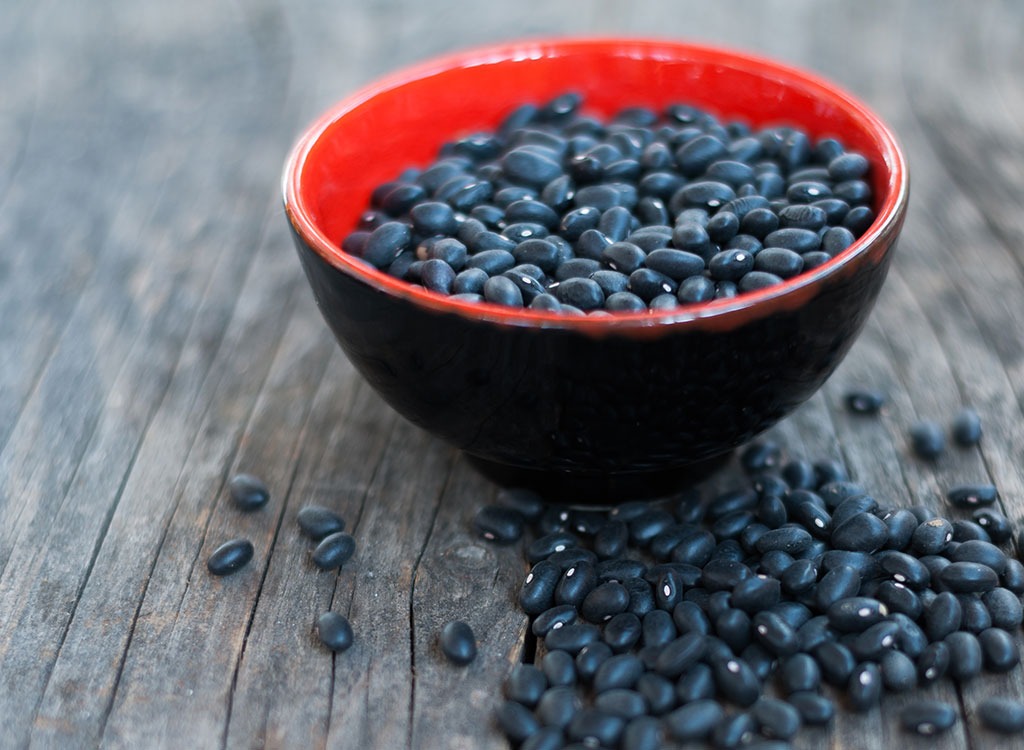 "It may sound strange, but adding black beans to brownies is an easy way to increase fiber and protein to your brownies," says Lewis. "It also makes them gluten-free. Simply swap one cup of flour for one cup of black beans." And did we mention black beans are a superfood you should eat every day? Or try this neat technique: "If you're using a boxed brownie mix, add in one cup of grated zucchini—they'll never know it's in there!"
Or Try Cannelloni Beans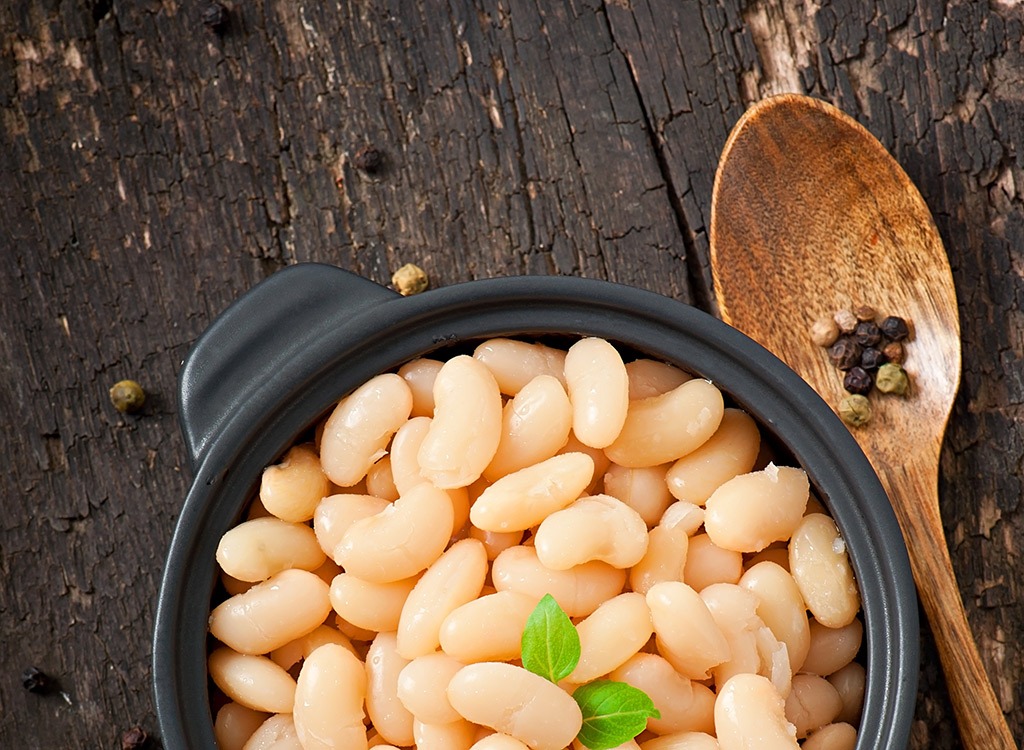 "Add cannelloni beans to your brownie recipe to not only add moisture, but also fabulous fiber and plant protein," suggests Hever. "Nobody ever knows they're in there!"
Go Bananas!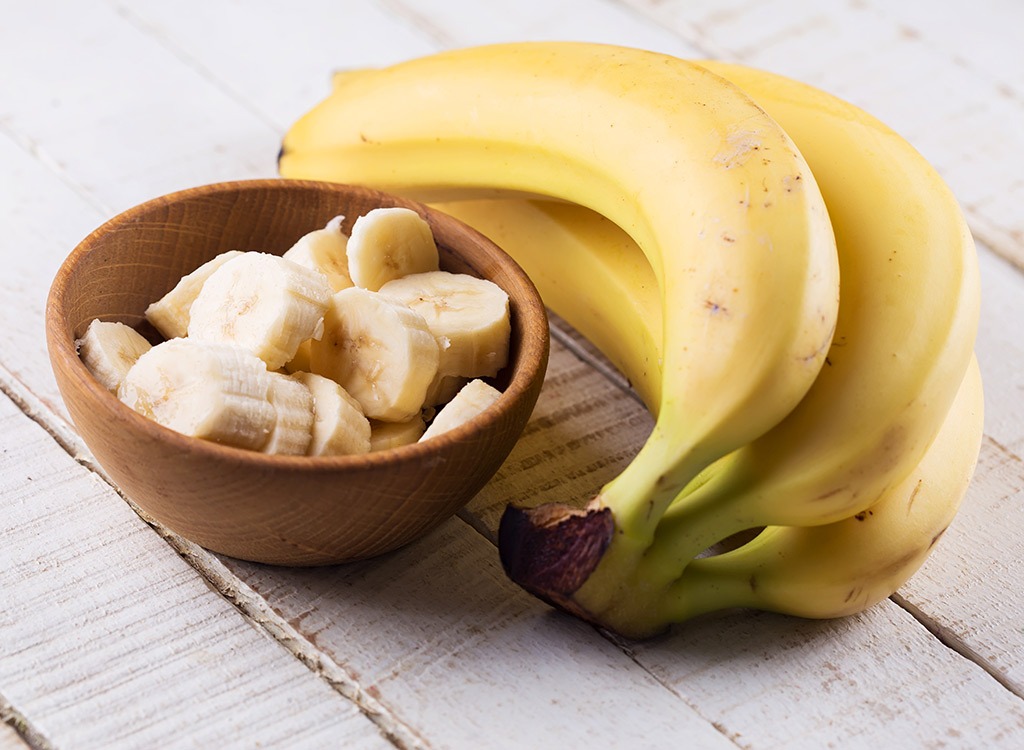 Yep, it's another great swap to try. "Swap out some of the butter for bananas and you'll reduce the fat and calorie content. Bananas can serve as a binder as well as add creaminess and sweetness to a baked good," offers Lewis. Make the swap 1:1 and find out the 7 Amazing Things That Happen When You Eat Bananas.
Or Swap in Other Healthy Alternatives for Butter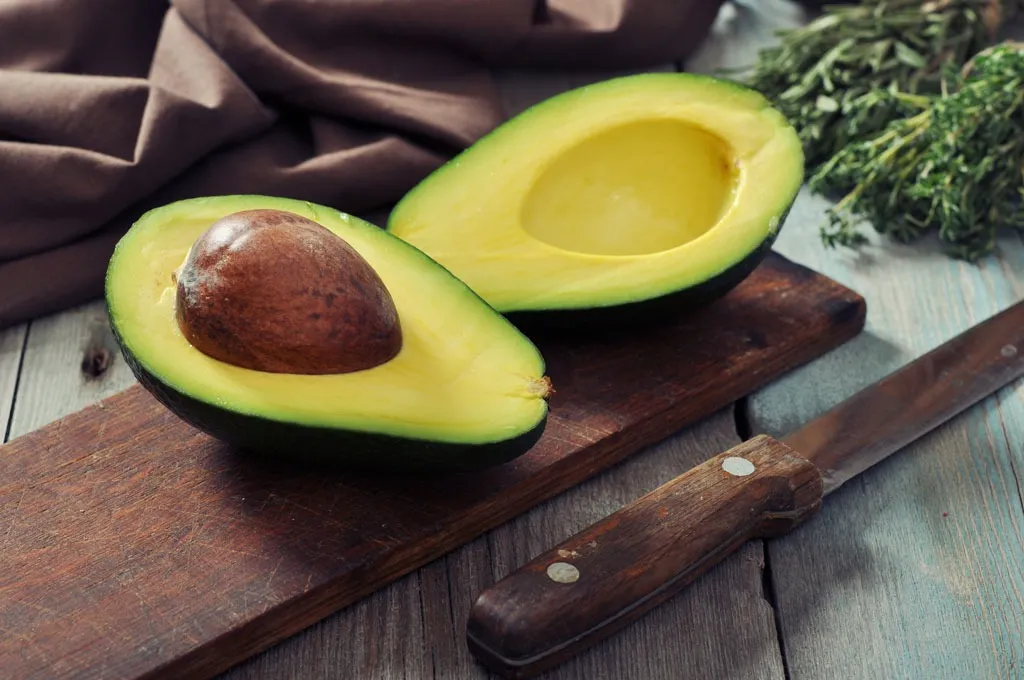 "Swap one tablespoon of butter for half a tablespoon of avocado for a significant difference in calories and fat," suggests Lewis.
You Can Also Slip in Some Tofu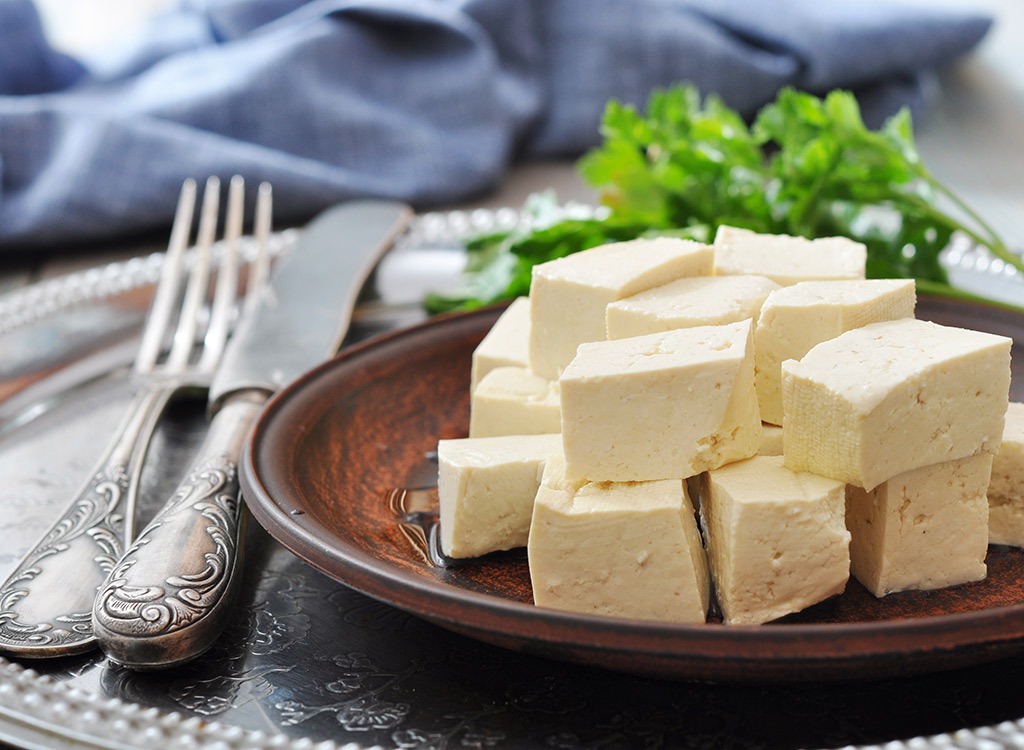 Yes, really. "Swap one tablespoon of butter one for one for silken tofu," comments Lewis. Got leftover tofu? Try adding it to a healthy smoothie or making a creamy, vegan pudding (just google "healthy tofu pudding."
Swap in Applesauce for Butter
"By using applesauce, you can actually eliminate the use of butter completely and even get some nutrients in without any of the saturated fat," suggests Hayim. Look for unsweetened applesauce and check the label to make sure there's not more than a handful of ingredients.
Check Out These Tricked-out Chips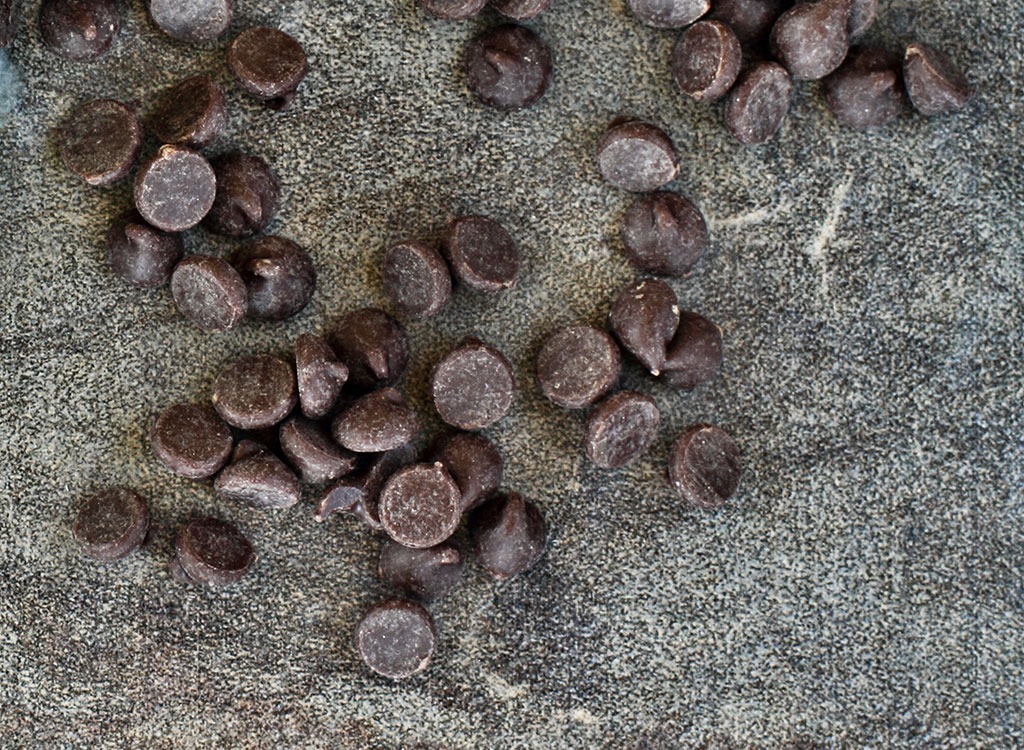 "Try using grain-sweetened chocolate chips to avoid sugar," recommends Hever. "Some companies use malted barley or corn to sweeten the chocolate, which will not impact your blood sugar in the same way as table sugar." We like Sunspire's Grain-Sweetened Dark Chocolate Baking Chips, which only have two grams of sugar per two-tablespoon serving.
Use Unsweetened Cocoa Powder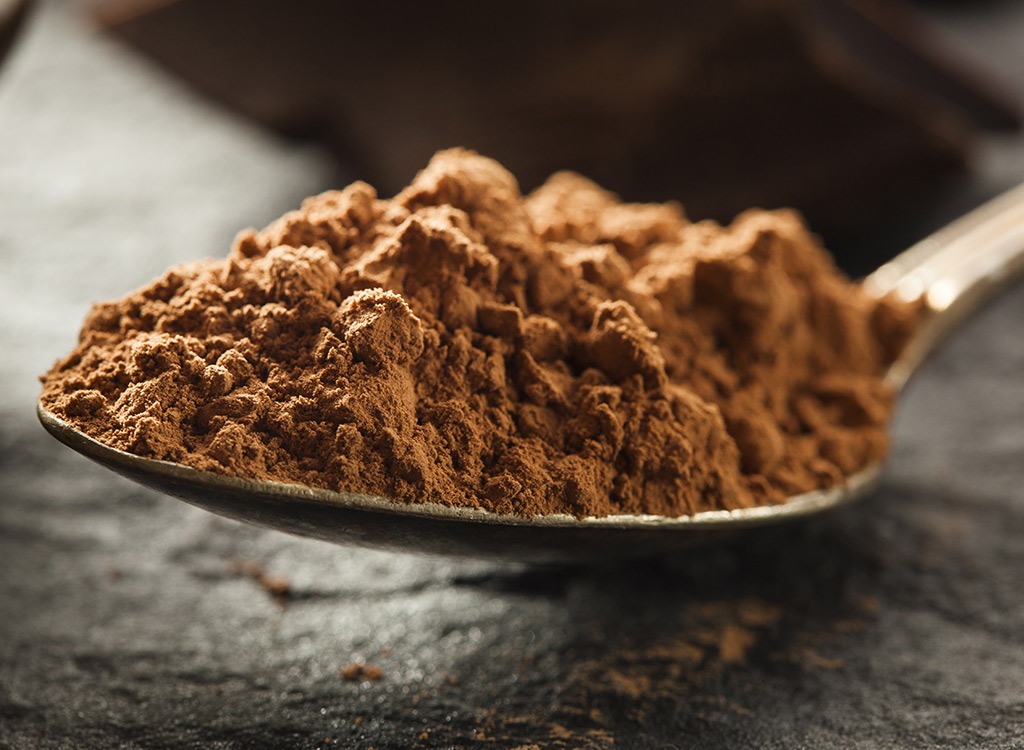 "When it comes to chocolate, cocoa powder packs a bigger chocolate punch than chocolate chips," comments Lewis. "Moreover, using cocoa powder gives brownies a softer and chewier texture. Swap half the chocolate chips (be sure to use dark or semi-sweet) with real unsweetened cocoa powder to help cut down on the sugar." For more strategies to stop consuming the refined sweet stuff, scope out this list of 30 Easy Ways to Stop Eating So Much Sugar.