Here's How Long It Takes to Recover from Coronavirus
Some cases have shown to last up to six weeks!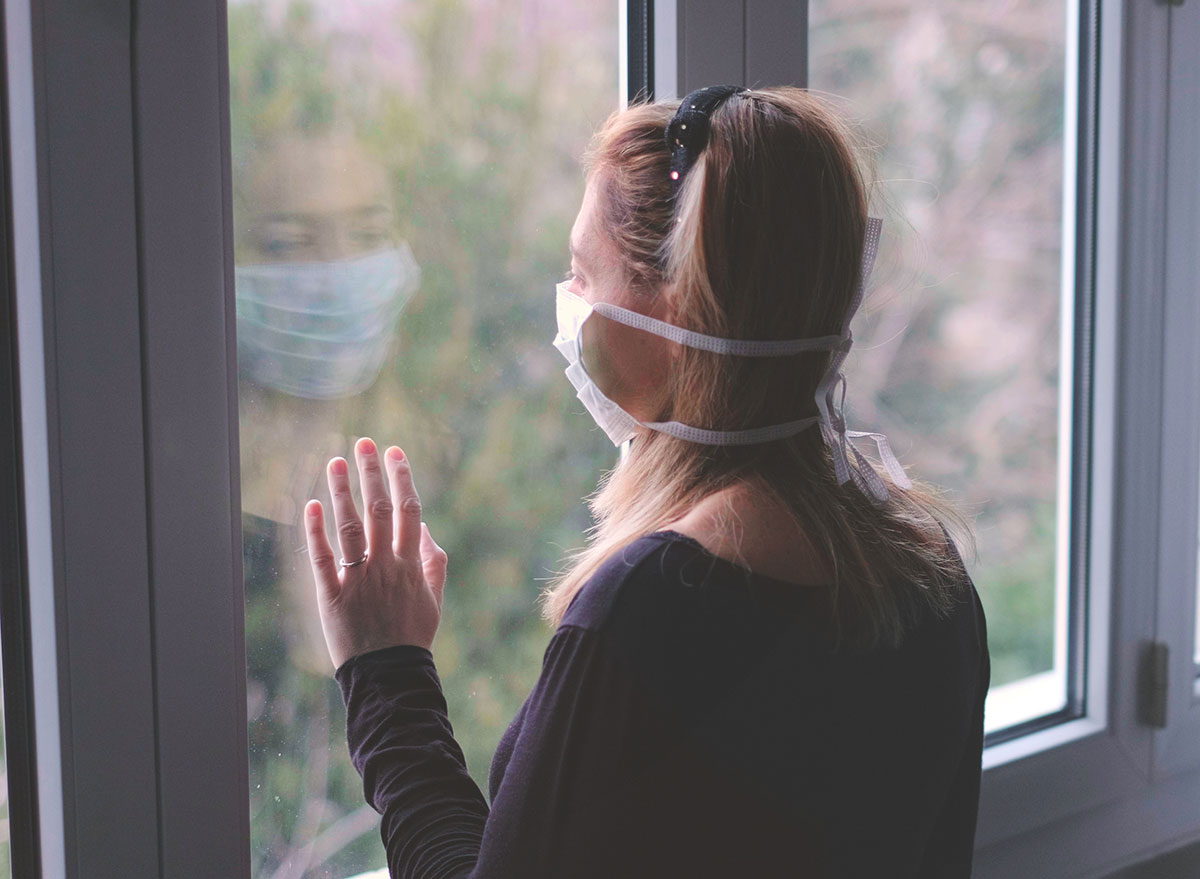 As the majority of the country has begun opening back up, and it almost feels like life can finally return to normal. While the shutdown is coming to an end, we shouldn't believe we're out of the woods quite yet. Even if you take the utmost caution, person-to-person contact can still leave you exposed to potential coronavirus infection. This leaves us all asking the same question—what happens if I contract the virus, and how long will the coronavirus recovery take?
While new facts about the disease emerge daily, health officials have figured out how long the disease lasts in patients and how long it takes to reach full recovery from the moment of contraction.
The recovery time for coronavirus.
According to the World Health Organization, the average time it takes to go from the onset of infection to full recovery is two weeks. Typically, the symptoms include a cough and fever, but you should also keep a lookout for body aches, sore throat, and fatigue. For most people, these symptoms completely disappear by the end of week two and in many cases, you might not even know you're sick.
If you developed coronavirus symptoms and tested positive, bed rest and drinking lots of fluids is crucial. The first week typically sees lighter symptoms than the second week and in most cases, these dissipate by the end of the second week.
If you think you might have been exposed to the illness but are late into the timeframe listed above, fret not! According to the same research, patients begin to show symptoms by the first week. If you last longer than that and appear asymptomatic, you are generally in the clear. According to Johns Hopkins, the average time it takes to show symptoms usually takes five days but can extend longer. If you believe you may have the virus, the recommended fourteen-day self-isolation period should do the trick.
STAY INFORMED: Sign up for our newsletter to get the latest coronavirus foods news delivered straight to your inbox.
It may be different if you have a health condition.
If a patient has an underlying condition or leads a generally unhealthy lifestyle, the timeframe of recovery expands to anywhere from three to six weeks. Patients with a respiratory condition, like asthma, or have diabetes or weight-related illness particularly fall into this extended recovery timeframe.6254a4d1642c605c54bf1cab17d50f1e
For some, day seven to ten can see conditions worsen abruptly. Patients have more difficulty breathing and may require medical assistance. If you do contract the illness, make sure to self-isolate from everyone, including those you live with. This includes wearing a face mask in the presence of others and ideally use a separate bathroom.
Even with new facts being discovered of how the virus affects children, a new study found that children also recover in the same time period as adults, and in many cases, face 90 percent fewer symptoms.
If you believe you are experiencing symptoms, contact a health professional, and wear a facemask to reduce the spread of disease. And even after you recover, make sure to continue self-isolation in order to prevent any remnants of the virus from spreading to others.