How to Choose the Best Beer at the Grocery Store, According to Experts
Don't ruin a good time with a skunky beer. Follow these tips to find the best brew at the supermarket.
When you finally crack a beer at the end of a long day, nothing spoils the moment like a funky aroma or stale flavor. But if you know what to look for while shopping for beer at the grocery store, you can easily avoid buying one that tastes off. 
There's an optimum time to consume a beer–it's best immediately at the end of the brewing cycle, and U.K. brewing company Pinter says you should aim to drink it soon after. Beer will typically hold its flavor perfectly for about three weeks, after which the taste will deteriorate with time. 
Before you open a beer at home, it has likely traveled miles from brewery to superstore, with all kinds of storage conditions along the way. That's something to keep in mind when you're in the beer aisle of the supermarket. The last thing you want to do is pick out a beer that has been sitting at room temperature for a year. But with these eight tips from five beer experts, you'll be sure to choose a winning brew.
Read the labels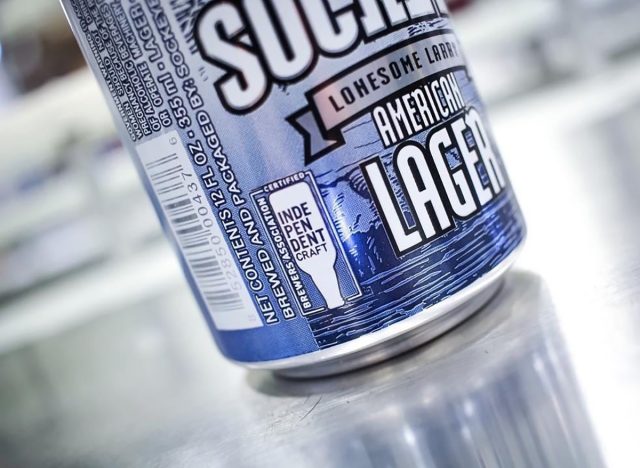 You can learn a lot about a beer by checking out the label. If you're totally lost, scan the aisles for signage that indicates medals or awards won. Adam Levy, founder of the Alcohol Professor and the annual New York International Beer Competition, says that's one way to know a beer has been recognized for excellence. 6254a4d1642c605c54bf1cab17d50f1e
Karl Klockars, author of Beer Lovers Chicago and co-founder of GuysDrinkingBeer.com, also checks out the label. "Personally, I usually prefer to purchase beer from smaller, local producers, so I'd look for the Independent Craft Brewer Seal from the Brewers Association on the packaging first." 
The descriptions on the label can give you hints about what's inside, but there are some shortcomings. "IPA tells you almost nothing these days," says Stan Hieronymus, who covers beer news on his blog, Appellation Beer. 
Hieronymus does, however, recommend looking at the ABV, or alcohol by volume, which helps you anticipate how strong a beer may be. (The number represents the total volume of liquid in a beer that is made up of alcohol, so the higher the ABV, the more alcohol content.) Alcohol content in beer actually affects the flavor, overall body, and mouthfeel. Some breweries nowadays are making super strong beer inching towards the double-digits ABV, which should be sipped rather than chugged. "For stouts, I expect something totally different from one that is 4.5% and one that is 11%," he notes.
Stay in your comfort zone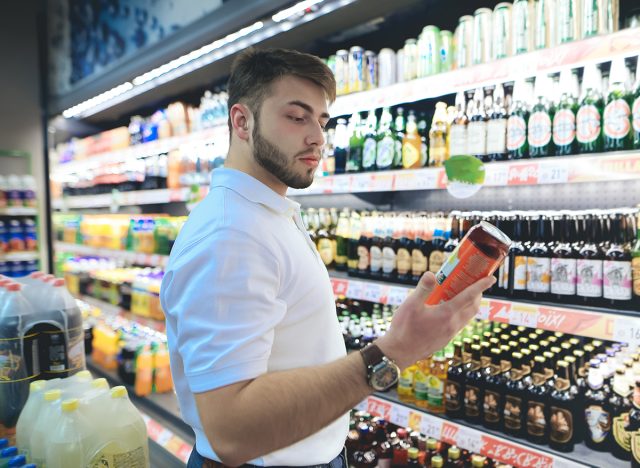 Sure, it's nice to branch out and try new things. But sometimes, keeping it simple is smart. Jeff Alworth, author of The Beer Bible, suggests starting out with beer brands or styles you already know and enjoy. "If you like the beer from a certain brewery and you see they have a new beer out, that's often a good bet," he says. "If you like a particular style of beer, like IPA or pilsner, and see one from an unfamiliar brand, it is a good way to take a low-stakes gamble on a new brewery." 
Michael Tonsmeire, co-founder of Sapwood Cellars Brewery in Columbia, Md., recommends trying single cans or bottles. "Singles are a great place to start if you want to try a new brewery or style variety without too much commitment," says Tonsmeire. "Generally you'll get a better price the more you buy, but take a look at the price tag, which usually lists a price per unit." 
Ask the clerk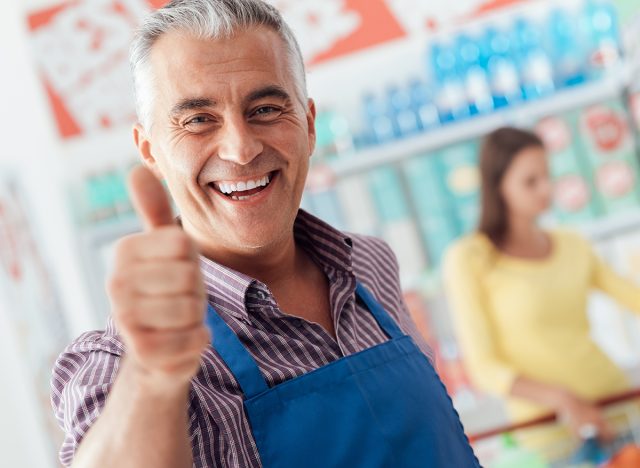 On the hunt for the freshest beer possible? Ask the clerk working the beer aisle about the newest shipments, what they like, and if there is any old stock to avoid. Chances are, the clerk will be happy to offer advice. "I always ask the beer clerk or salesperson what they would recommend to their childhood friend," says Levy. 
Hieronymus has similar advice: "When looking for something new, it really helps to start with recommendations, preferably from a friend that knows your taste preferences."
Check the date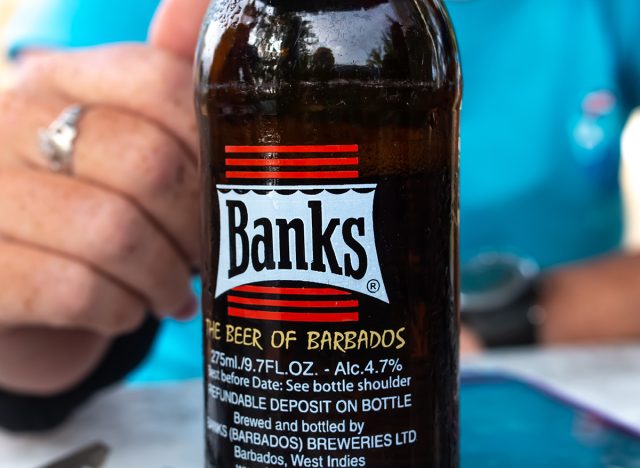 Once you've zeroed in on a beer you might like, look for a "canned on" or "bottled by" date. "This is really important," says Alworth. "A few types of beer will age like wine, but the vast, vast majority are more akin to milk. They won't go bad, but they will stale." 
Alworth says three months is a safe window, but a newer beer is best. "If a brewery doesn't include this information, you may be safer to buy their products at high-volume grocery stores where you know products move quickly," he adds. 
"I prefer a 'Canned on' or 'Bottled on' date," notes Tonsmeire. "If it says 'Best By,' there is no way to know how old the beer is." Tonsmeire says freshness is key for most styles of beer, especially for pale moderate-alcohol beers (like Pilsners and wheat beers) and hoppy beers (pale ales, IPAs, DIPAs). 
Klockars says hoppier beers are more prone to having their flavors fade after a few months. For that reason, avoid pale ales or IPAs that are older than a month or two. "If it's older than six months, I'd try to find something fresher," says Klockars. 
Hit the cooler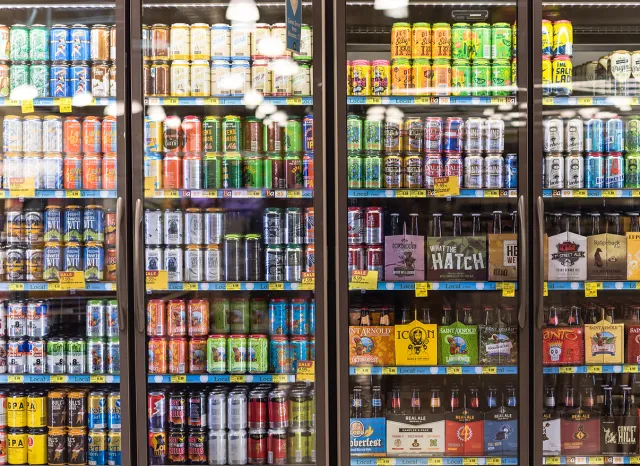 One tip was unanimous among experts: The best beer is likely the one in the cooler rather than on the stockroom floor. 
"A beer sitting in a cooler that has been kept cold will taste much fresher after a month than a beer that has been sitting at store temperature for 10 days," says Hieronymus. While it's not always clear how grocery stores do cold-chain handling, try asking the clerk to point you towards the newest shipment. 
"I would always buy beer that is stored cold, even if you are going to allow it to warm up," says Tonsmeire. "Cold helps to preserve a beer's flavor." 
Levy says a beer's temperature should be kept consistent from purchase. So if it's bought at room temperature, keep it there until you're ready to chill it and drink it. If purchased cold, plan to immediately put it in the fridge. Don't allow it to drop back down to room temperature, or worse–let it go warm in a hot car, Levy says. 
"Keeping beer cold is key to keeping beer fresh," says Klockars. "If you have a choice between a refrigerated and room-temp beer, I'd take the cold version every time."
Skip the sales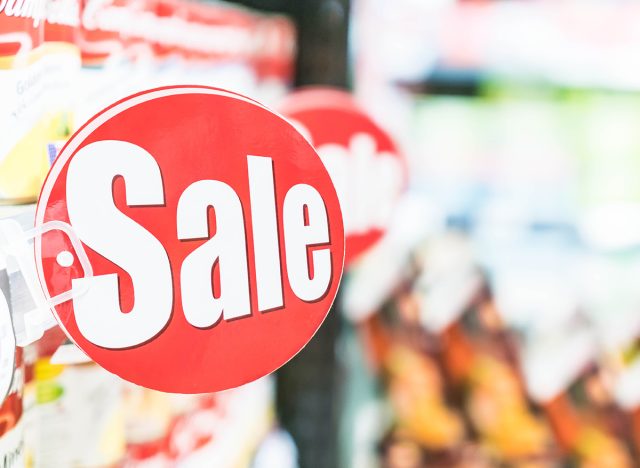 "Be careful of beer on sale, it may be old stock," says Tonsmeire. However, if you happen to find a stronger, darker beer that ages well, like stout, porter, or barleywine, you could safely take a chance on that one. "It can be a good deal for stronger, darker, or more intensely flavored beers, which age well," he says.
Support locally owned breweries
Because beer imported from afar likely encounters different temperatures and storage situations along its journey to the grocery store, it may be wise to look for beer brewed close to you. Our experts recommend trying out beers made in your state. That way, you know how far it traveled and where exactly it was bottled.
"Beer is required to list where it is brewed and bottled or canned," says Tonsmeire. "I prefer to support locally owned breweries rather than those owned by large multinational corporations." 
And again, freshest is best, so look for local brews that were bottled in the last month or so. 
Know where to go
Some grocery stores have in-house beer experts on staff who are happy to help with selection. Alworth, who lives in Portland, Ore., often goes to New Seasons Market, a West Coast grocery chain. New Seasons has a large, well-selected section of local beers from the region, weekly beer tastings, and stewards in the department with a "deep, almost obsessive knowledge of beer and wine," per the store's website. 
If there's a Whole Foods near you, that's an excellent place to shop for beer. The supermarket chain employs hundreds of certified beer servers and cicerones–a person with proven experience in selecting, acquiring and serving beers. Whole Foods also makes a point to stock both local and regional beer selections.
Another tip: look for product displays, which often include the most popular beers at the best prices, says David Spohr, senior director of alcohol merchandising at Albertsons Companies, which includes Safeway, Jewel-Osco, Tom Thumb, and other retail stores. Spohr also suggests that shoppers look for "local" on the tags. "Beers that are labeled 'local' are produced by craft brewers located in communities near our grocery stores," he says.