10 Most Iconic Food Museums To Visit in America
Step foot into these exhibits and galleries to experience food like never before.
Adventuring into the world of food and drink doesn't just mean eating it. Devour more than your favorite foods and beverages by finding out more about where they came from at one of America's many dedicated food museums. You'll find out more than you dreamed about your favorite products including how they're made and their impact on American culture.
Plus, many of the exhibits and galleries listed below will offer more than just a history lesson. You'll set off on a journey through the production of these American staple foods, but you'll also have opportunities to participate and interact with some of these famous food-related items, including tasting them. Here are the 10 most iconic food museums you have to visit at least once.
Pro-tip: make sure you bring your camera, you won't want to miss the photo-op next to the world's largest potato!
Jell-O Gallery Museum—LeRoy, New York
It's "America's Most Famous Dessert"—Jell-O. The American household classic, both fun and jiggly, has been around (for all ages) since 1899. Today, you can learn everything you've ever wanted to know about the delicious dessert at this legendary museum. Find out where their campaign slogan, "There's Always Room for Jell-O," came from, and how there was a time period when Jell-O was being tested for brain waves. In addition to all the visual excitement and teachings, you can take part in Jell-O trivia.
Admission
Adults: $5.50
Children 6 yrs. to 11 yrs: $1.50
5 and Under: Free
SPAM Museum—Austin, Minnesota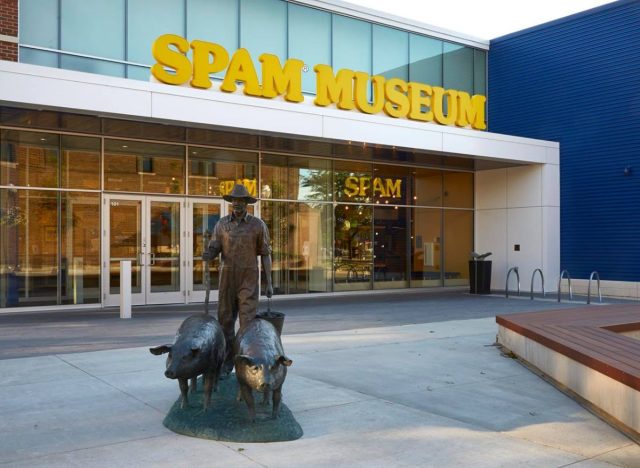 Make your way to this quaint museum in Minnesota if you're a lover of the preserved canned pork product SPAM®. The free experience walks you through the history of SPAM® and the impact this product has had on America. Not only is it educational, but throughout the tour, you might also be "approached by SPAMbassadors handing out tasty SPAMples," according to Explore Minnesota.
After you take a stroll down SPAM® memory lane, hit up the gift shop. There you'll find $3 cans of the product in 15 different flavors, such as black pepper, garlic, hickory smoke, jalapeno, chorizo, teriyaki, and hot & spicy.
Admission: Free
Idaho Potato Museum—Blackfoot, Idaho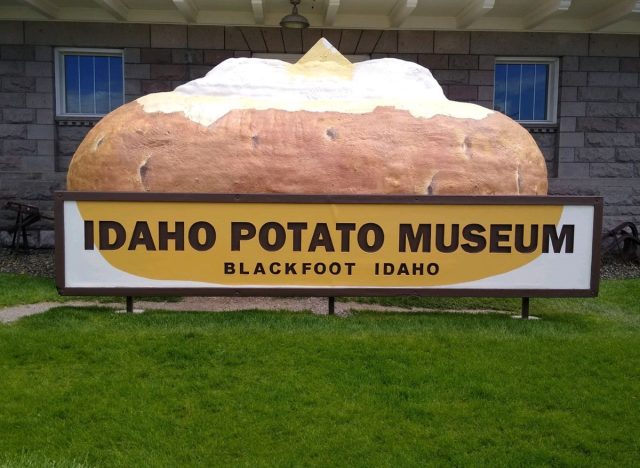 Potatoes are an iconic food found in the majority of American kitchens. And, of course, you'll find the museum that honors the starchy vegetable in Idaho. At the Idaho Potato Museum, exhibits and murals give you the inside scoop (literally) into potato farming and production over the years, in addition to potatoes in cinema—remember Mr. Potato Head from Toy Story? There's also a science laboratory where you can participate in interesting potato chip science experiments that were inspired by real potato chip formulators!
Admission
Adults: $6
Seniors, AAA, Military: $5.50
Children 5-12: $3
Children 4 & Under: Free
The Hershey Story Museum—Hershey, Pennsylvania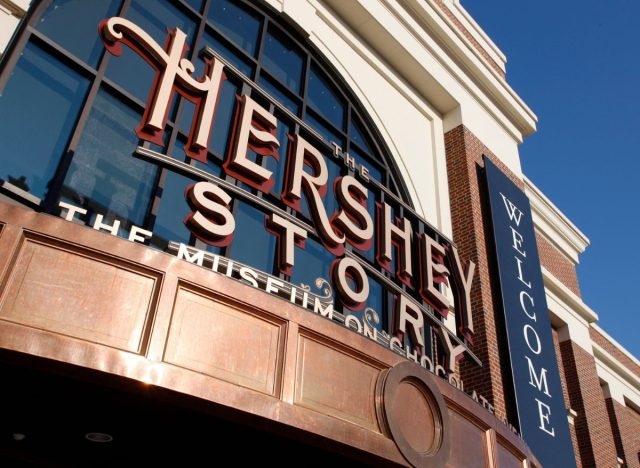 Live your "Charlie In The Chocolate Factory" dream by taking a trip to The Hershey Story Museum. As one of the most beloved candy brands in America, there are many layers to unpacking the history and long-running impact Hershey's chocolate has had on the country. This museum will completely immerse you into the sweet taste of chocolate making in innovative and interactive ways. You may even find yourself inspired by Milton Hershey himself. Mr. Hershey didn't find immediate success in the beginning, but after much trial and error and the help of modern advertising, he became the number seller of chocolate in the U.S.
Admission: Check out the museum website for different tasting experiences.
Beer Can Museum—Northampton, Massachusetts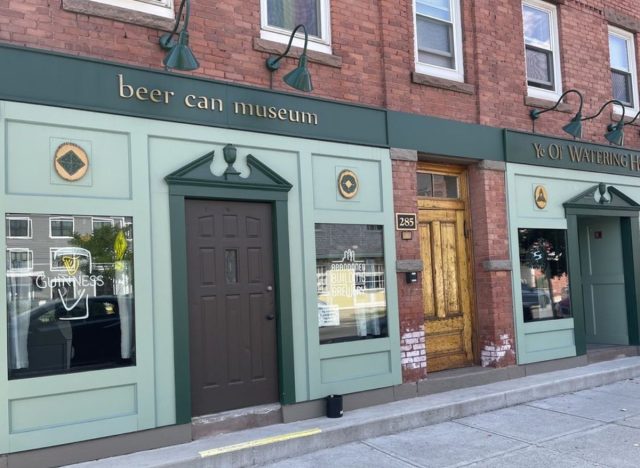 The Beer Can Museum in Northhampton, MA is for anyone who enjoys classic brews. Back in 1975, this local bar was transformed into a historic pit-stop by Al Drew, former owner and collector, with over 4,000 cans on display for visitors. It's considered a piece of American beer history as the collection was started in the 1940s, only a few years after the first ever steel beer can in 1935. While you admire all of the old-school memorabilia, you can sip on a pint of a range of local beers from the Pioneer Vally (Massachusetts) and play any of the fitting dive-bar games—like pool or a round of darts.
Museum of Ice Cream—New York City, Chicago, and Austin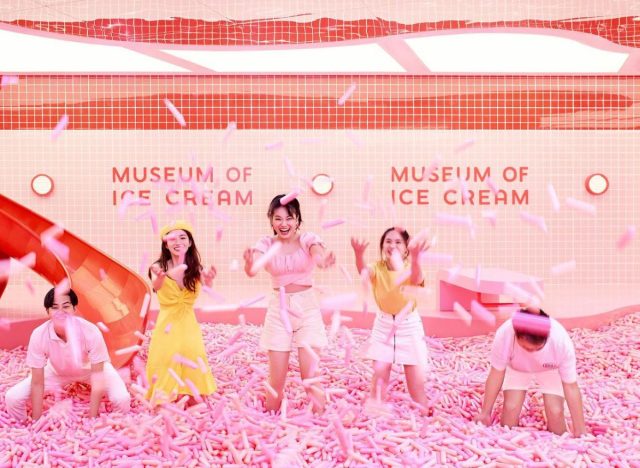 I scream, you scream, we all scream for ice cream! What started out as a quick pop-up idea, turned into a traveling museum and wonderland that dives deep into the frozen treat. When you visit one of the three Museum of Ice Cream locations, you can expect to be amazed and entertained as you're greeted with bright-colored rooms and all the ice cream creations you could ever imagine. As you go through the wonders of the museum, you'll have plenty of chances to taste ice creams in various forms—like soft serve on a cone, rootbeer floats, and ice cream sandwiches. Be sure to take advantage of the tons of photo opportunities and enjoy playground-like fun as you jump into a pool of giant sprinkles!
Admission: Depends on location.
Biedenharn Coca-Cola Museum—Vicksburg, Mississippi
This museum is the home of the first bottled Coca-Cola manufactured back in 1894. The Biedenharn Coca-Cola Museum includes mountains of pop memorabilia, vintage Coca-Cola ads, and restored bottling equipment for the popular beverage. Along with the look and feel of being back in the 1890s, the authentically-restored candy store location offers an assortment of nostalgic items like fountain Cokes, Coke floats, and other Coca-Cola souvenirs.
PEZ Visitor Center—Orange, Connecticut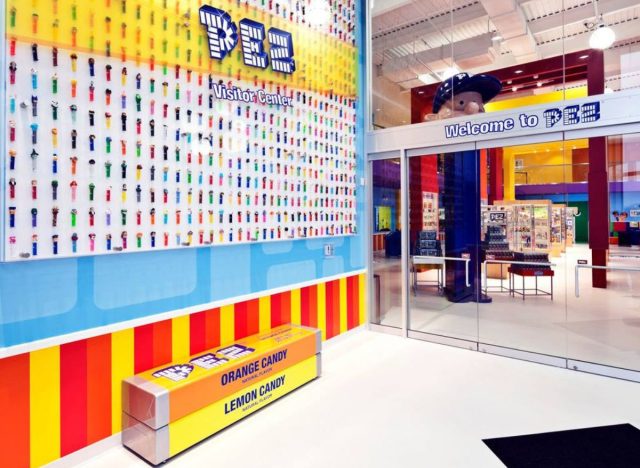 Although PEZ candy wasn't invented in America, it absolutely hit the country by storm almost immediately back in the 1950s. PEZ brought dimensions to the candy world in a way like no other, basically packaged as a personalized toy that dispenses a sugary reward. Inside the visitor center—made with walls filled with collector items on display—you'll be able to soak in every fun fact there is about PEZ and watch the creation and packaging go down right before your eyes.6254a4d1642c605c54bf1cab17d50f1e
Admission
Regular Admission: $5
Children under 3: Free
Children 3-12: $4
Seniors 60+: $4
Dr Pepper Museum—Waco, Texas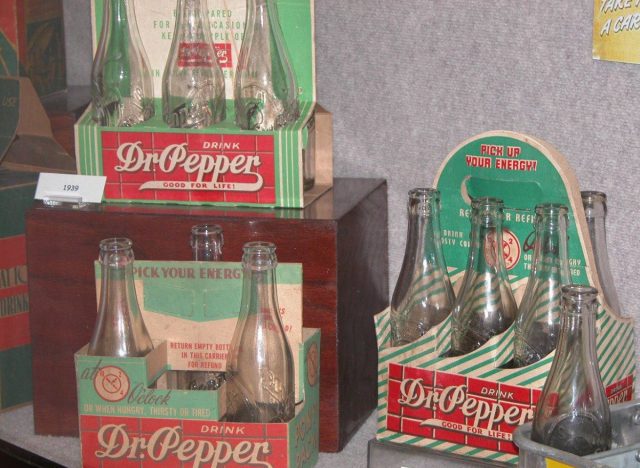 Learning how to make your very own soda is just one of the many activities you can try at the Dr. Pepper Museum in Waco, Texas. This go-at-your-own-pace museum experience is one for the books, as it shows off exceptional soda-related monuments and keepsakes that are still in astounding condition. And though it may come as a surprise, Dr. Pepper is actually the oldest soft drink in America. The beverage was produced in 1885, only one year before the launch of Coca-Cola. Make your way down south to scope out this evolutionary soft drink memorial.
Admission
Adults – $10
4 Years and Under – FREE
Students and Children – $6
College Students with ID – $6
Senior Adults (65+) – $8
Military with ID – $8
Educators with ID – $8
Wyandot Popcorn Museum—Marion, Ohio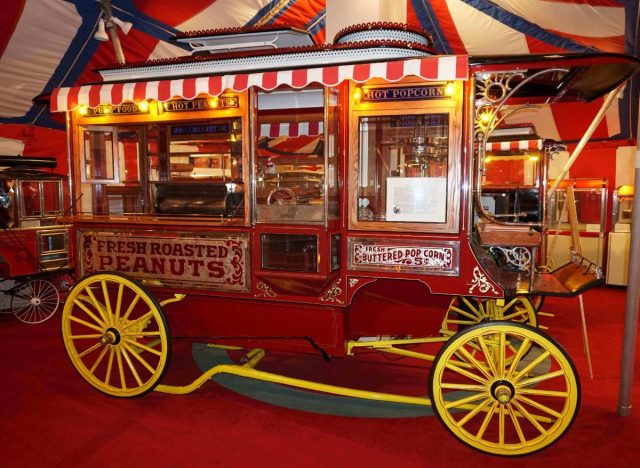 Pop into the Wyandot Popcorn Museum for a light-hearted bowl of entertainment. No movie and no circus is complete without a good handful of popcorn or roasted peanuts—luckily, this exhibit never runs low on either. The museum also holds the largest collection of restored popcorn and popper machines, wagons, and antiques in the world. You'll be able to enjoy a bag of buttery goodness as you learn all about where it came from.
Admission
Adults: $6
Seniors: $5
Children 6 years to 17 years: $3
Groups rates: $5 per person
Jordan Summers-Marcouillier
Jordan Summers-Marcouillier was born and raised in San Jose, California and now works as a writer in New York, NY.
Read more about Jordan