13 Secrets Major Beer Companies Don't Want You to Know
Do you know what goes into your favorite brew?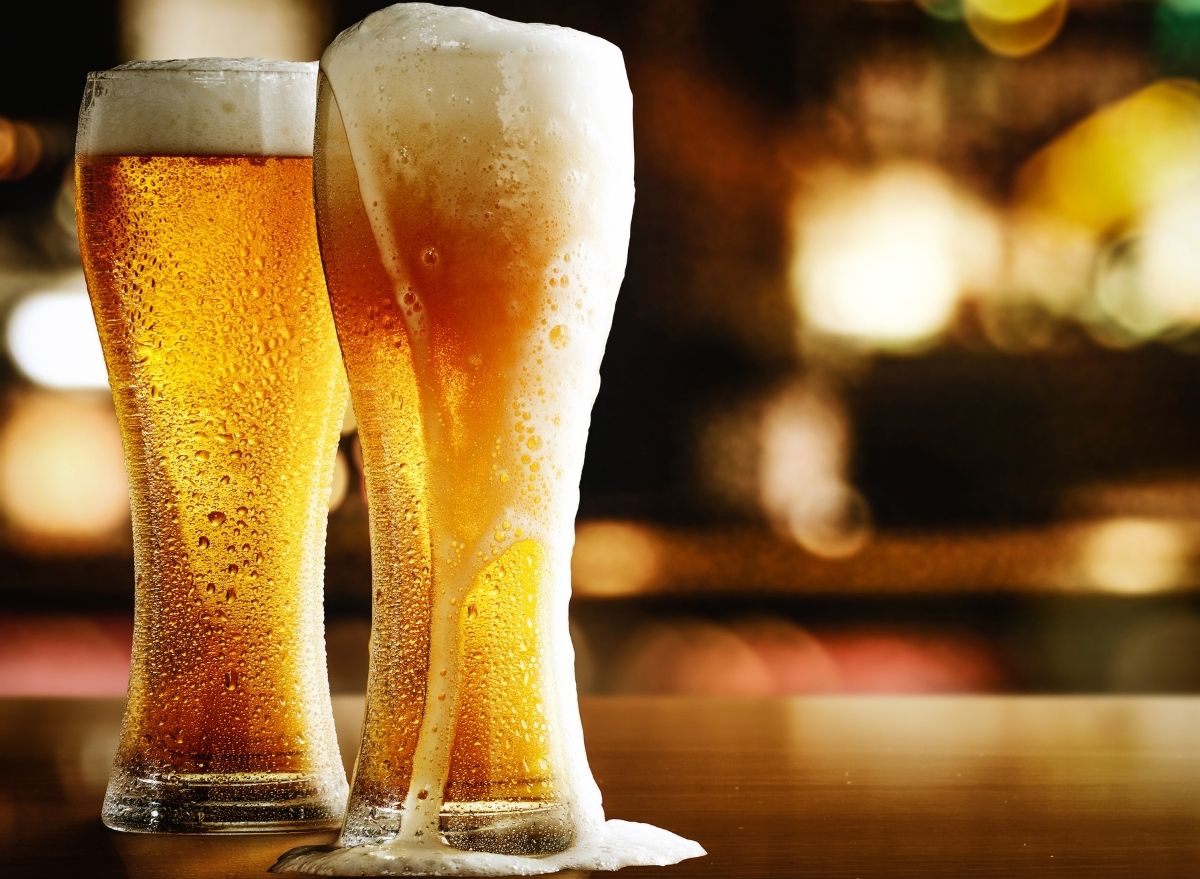 There's not much more quintessentially American than cracking open a cold one, particularly best-sellers like Bud Light, Coors Light, Bud, and Corona Extra. If you've ever popped one of these famous bottles or cans, you probably have your favorites but did you know how these beers are made, what the ingredients are, and their checkered pasts? Read on to find out some strange and interesting secrets beer companies may not want you to know. Plus, if you're looking for the best-tasting light beer, check out We Tasted 10 Popular Light Beers & This Is the Best.
(And don't miss These Are Costco's Most Popular Items Right Now.)
Budweiser has an uncommon secret ingredient.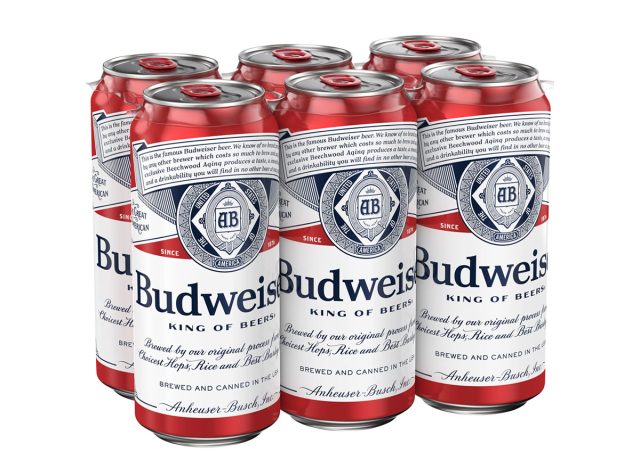 In 2014 AB InBev, the parent company of Budweiser, and other big brewers were under pressure to release their secret recipes. Bud has only five ingredients, the standard water, barley malt, hops, and yeast, plus another strange one: rice. Budweiser claims this gives the beer a "crisp, clean finish," according to Mashed.
Breweries do not have to disclose ingredients on their labels.
Speaking of Budweiser's rice, beer companies are not required to disclose ingredients on their labels according to The Street—with a few exceptions—because malt beverages are not regulated by the FDA but by the Bureau of Alcohol, Tobacco and Firearms. Only seven things have to be on a can or bottle of beer by law: brand name, size of the container, type of beverage, the name and address of the brewer, alcohol content, alcohol terms (low alcohol, alcohol-free, etc.), additives (FD&C Yellow No. 5, saccharine, sulfites and aspartame need to be disclosed), and a health warning.
Miller Light and Coors Light are brewed with corn syrup.
In 2018 Bud Light aired a controversial anti-corn syrup Super Bowl ad highlighting that both Miller and Coors (which are under the same corporate umbrella) are brewed using corn syrup, reports Biz Journal. However, while Miller Lite and Coors Light use corn syrup as a fermentation aid, the corn syrup is not present in the beer once brewing is finished, MillerCoors claimed, according to the Chicago Tribune.
Millennials aren't drinking big beer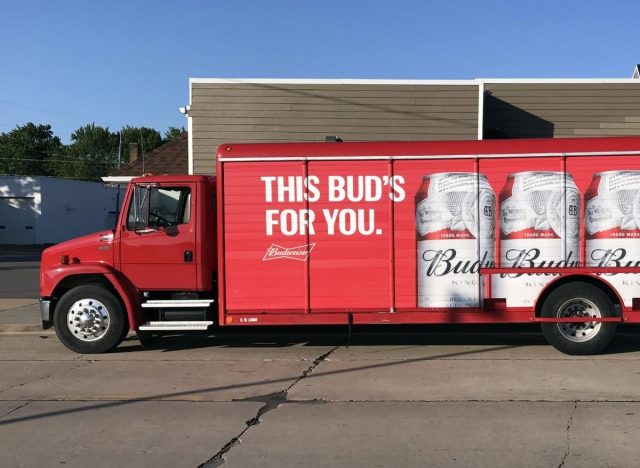 According to Business Insider, Americans are drinking less than a third of the Budweiser they consumed at the brand's peak in the U.S., and the biggest group moving away from mass-produced beer is millennials. They're drinking wine, cocktails, and craft beers.
Budweiser's no longer the 'King of Beers'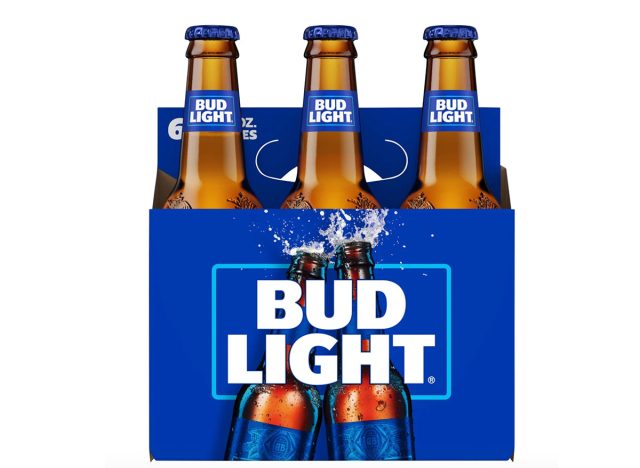 If you're counting calories, this should come as no surprise, but Bud Light has taken over as the best-selling beer in the U.S. According to Statista, regular Budweiser ranks the fourth-best-selling beer in the country, behind its light in calories label-mate, Bud Light (at number one), Coors Light (at number two), and Miller Light (at number three).
Coors lost major business after a huge boycott.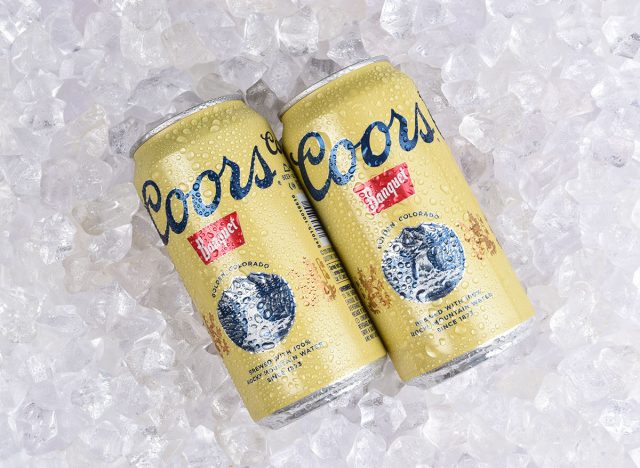 Back in 1977, union members began a boycott of the Colorado brewery after a strike ended with union-busting, and then in 1984 many others joined after one of the founder's sons,​​ Bill Coors, told minority business owners in Denver that Africans lacked the "intellectual capacity to succeed." He went on to say that Black people in the U.S. should be thankful slave traders kidnapped their ancestors because now they have opportunities that wouldn't be available to them in Africa, according to the Washington Post.
Coors doesn't exactly 'Tap the Rockies.'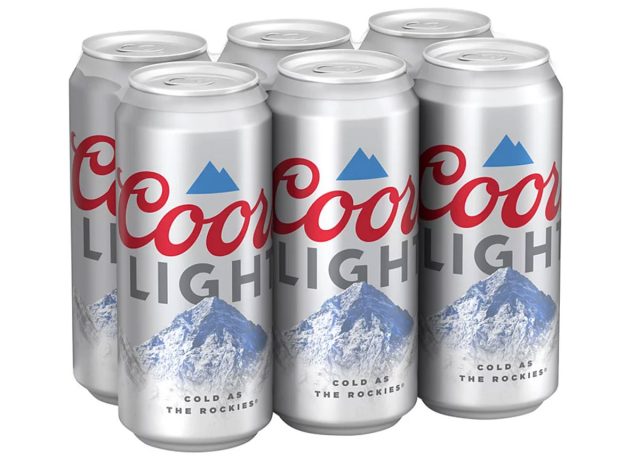 Back in 2015, a Miami resident sued the brewer alleging that although MillerCoors claims to exclusively brew the beer in the Rocky Mountains, it actually brewed it in other locations across the country, according to Eater. While the lawsuit was dismissed, it did highlight that Coors is no longer exclusively brewed in Colorado.
There's a reason you only see Amstel Light in the U.S.
The distinct amber-colored bottle hit the shelves in 1980 after Amstel merged with Heineken in the late 60s, but it's the only Amstel you'll see on shelves. However, there is in fact a non-light Amstel, and several other brews under the Amstel name. Amstel Lager, Amstel Premium Pilsener, Amstel Bright, Amstel Radler, and Amstel ULTRA are brewed across the world, according to VinePair, who speculate that Heineken does not want the Amstel brews to cannibalize Heineken's U.S. market.
RELATED: 28 Secrets Popular Fast-Food Chains Are Hiding From You6254a4d1642c605c54bf1cab17d50f1e
Corona's clear bottles have a bad side effect.
That see-through bottle that shows off the sunny yellow beer is also the easiest and quickest way to "skunk" or oxidize a beer. The transparent bottle lets in light that causes beer to lose hop flavor as well as produce that skunky, stale taste, Vinepair explains. Some theorize that the ubiquitous lime that is served with Corona helps offset the bad flavors of oxidation.
Bud Light Straw-Ber-Rita is the worst beer to drink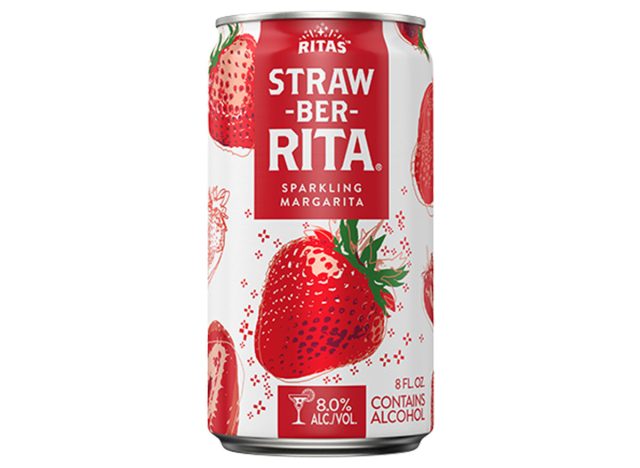 Yes, the canned "rita" is technically a beer, and this strawberry margarita mixed with a Bud Light Lime will cost you nearly 200 calories for a tiny 8-ounce serving. This is confusing because the labeling calls out Bud Light, but this drink is a diet disaster. Read more of our picks for the worst beers to drink.
Michelob Ultra is the best beer to drink
If you're watching calories and carbs, but still want to responsibly tip back a few, Michelob Ultra is the best choice. This crisp brew is under 100 calories and is lower in carbs than its closest competitor. Read about our picks for the best beers to drink on a diet.
Budweiser is not a U.S. company anymore.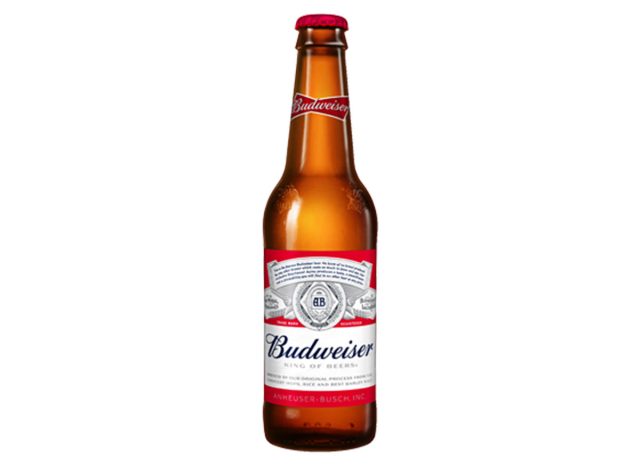 Anheuser-Busch was sold to the Belgian company In-Bev in 2008, and the full name of Budweiser's parent company is now known as Anheuser-Busch InBev. The North American headquarters still remain in St. Louis, but Anheuser-Busch is now considered a subsidiary.
People really thought Corona beer was connected to the coronavirus.
This one is almost too much! According to a survey back in March of 2020, CBS reports that 38% of beer drinking Americans said they wouldn't order any Corona products, as they were mistakenly connecting the beer to the virus. Fortunately, like a lot of rumors that were going around at the beginning of the pandemic, this one seems to have died out. According to VinePair, this doesn't appear to have harmed Corona as it was the world's most valuable beer brand was in 2021, followed by Heineken and Budweiser. No harm, no foul.
An earlier version of this article was originally published on May 02. 2022.
Tanya Edwards
Tanya Edwards is a seasoned food and health journalist, who has held roles at Yahoo Health as Managing Editor and at Food Network as Programming Director.
Read more about Tanya