In-N-Out Burger Just Opened Two New Locations in This State
Huge crowds lined up to get their hands on the famous burger and fries combo.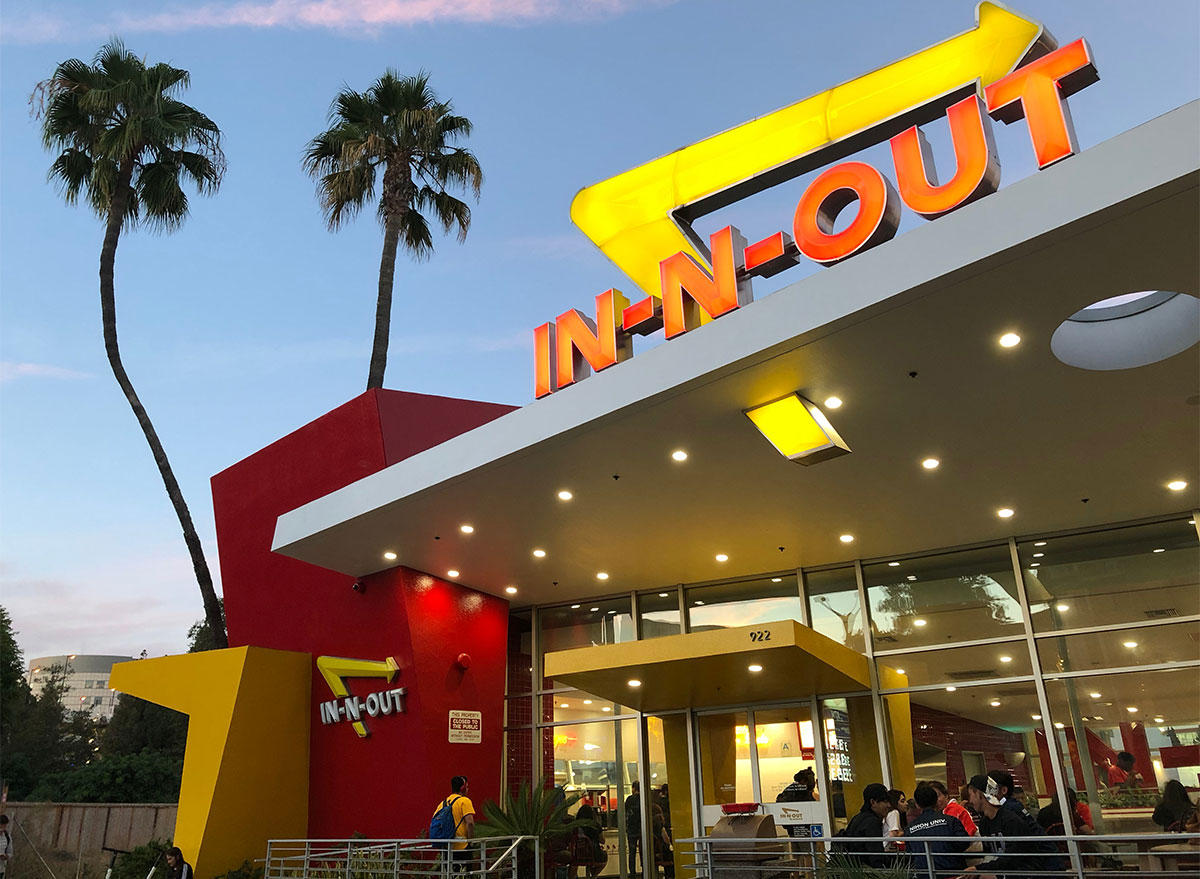 How long would you wait in line for your favorite fast-food burger? McDonald's cut its average drive-thru time this year to about 350 seconds, or a little more than five minutes. The wait was significantly longer at two brand-new In-N-Out restaurants over the weekend. Dedicated fans in Colorado waited for half a day to get their hands on one of the beloved burgers as the first stores opened in the state.
The anticipation of opening weekend in Aurora and Colorado Springs clearly excited hungry burger lovers. Lines stretched miles and lasted up to 14 hours on Friday. After police in Aurora stepped in to manage "the massive traffic response," they encouraged residents to consider supporting other local eateries instead. (While In-N-Out is busy expanding, these 9 Restaurant Chains Closed Hundreds of Locations This Summer.)
Police estimated the last customers were served at the Aurora location at around 2 a.m. local time, or only 30 minutes after the store is supposed to close on Friday and Saturday nights. Lines were only about eight hours long the following day, the Aurora Police Department reported. Long waits were also reported at the Colorado Springs location. Though indoor dining is currently unavailable, both restaurants can seat 74 diners.
In addition to Colorado, In-N-Out operates locations in Arizona, California, Nevada, Oregon, Texas, and Utah.
For more restaurant news delivered straight to your email inbox, sign up for our daily newsletter!
Amanda McDonald
Amanda has a master's degree in journalism from Northwestern University and a bachelor's degree in digital journalism from Loyola University Chicago.
Read more about Amanda