Secret In-N-Out Menu Items You Have to Try at Least Once
You've probably heard of Animal Fries, but have you heard of any of the rest of these secret In-n-Out orders?
In-N-Out is California's home base. Famous for the super-friendly, white-hatted staff, there's not a single storefront that isn't vibrating with easygoing energy. The fast-food joint is on every tourist's to-do list, but for West Coast locals, it's more than just what meets the eye..or what's on the menu. We uncovered In-N-Out's secret menu and tried it all. Here are 17 In-N-Out secret menu items you've got to try and see for yourself.
And for more, don't miss these 15 Classic American Desserts That Deserve a Comeback.
This In-N-Out secret menu all-star makes burgers accessible for all, even the carbo-conscious. Wrapped in giant pieces of leafy lettuce instead of a bun, protein style burgers are still quintessentially In-N-Out (read: covered in their signature sauce).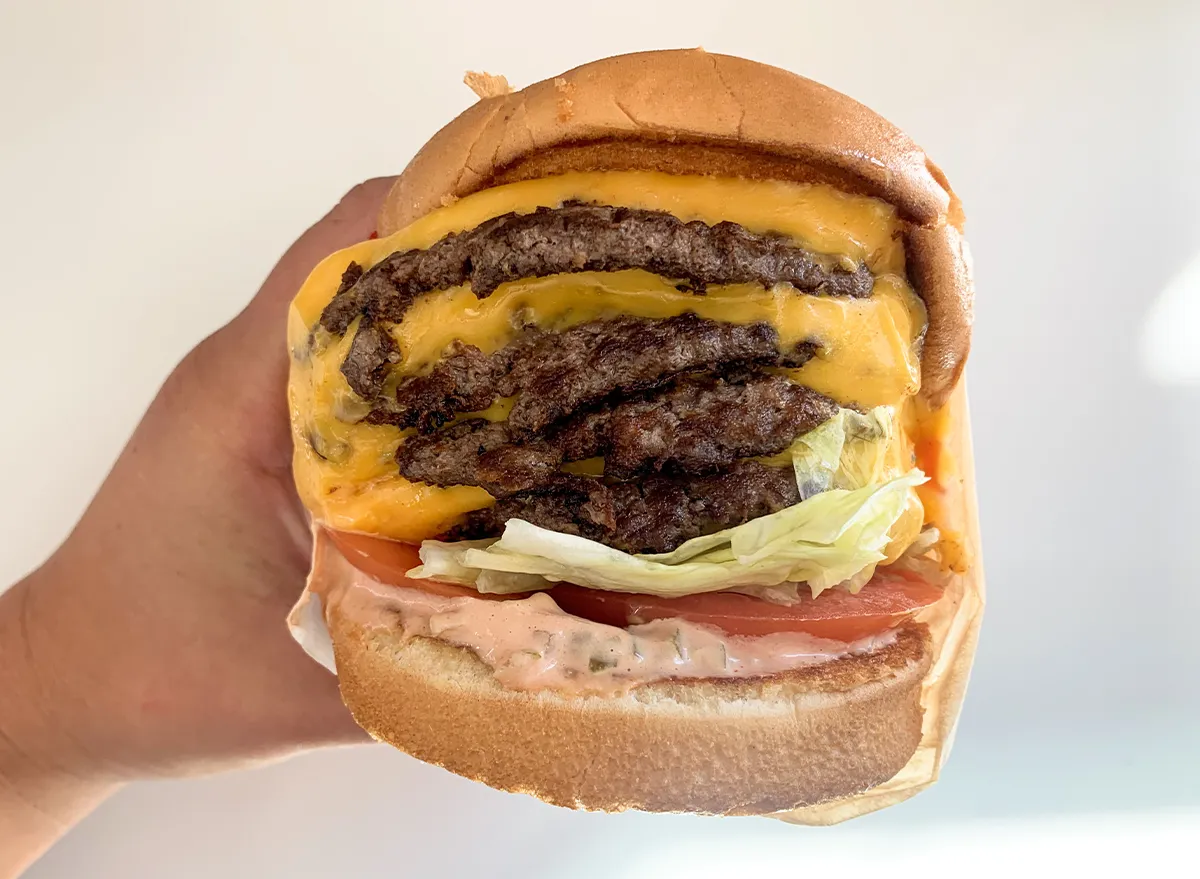 On the opposite end of the health spectrum, there's In-N-Out's meatiest item—the 4×4. You can order any number of patty/cheese combos (i.e. 2×2, 3×4), but In-N-Out caps it at the 4×4. Rumor has it they had to after someone super ambitious tried to order a 100×100.
In traditional mythology, The Flying Dutchman is a ghost ship that can never make it to port, doomed to sail the ocean forever. In urban mythology, it's simpler: two slices of cheese between two burger patties. Apparently, In-N-Out's version got its name from Dutch founder Harry Snyder, who loved snacking on the odd-looking 2×2.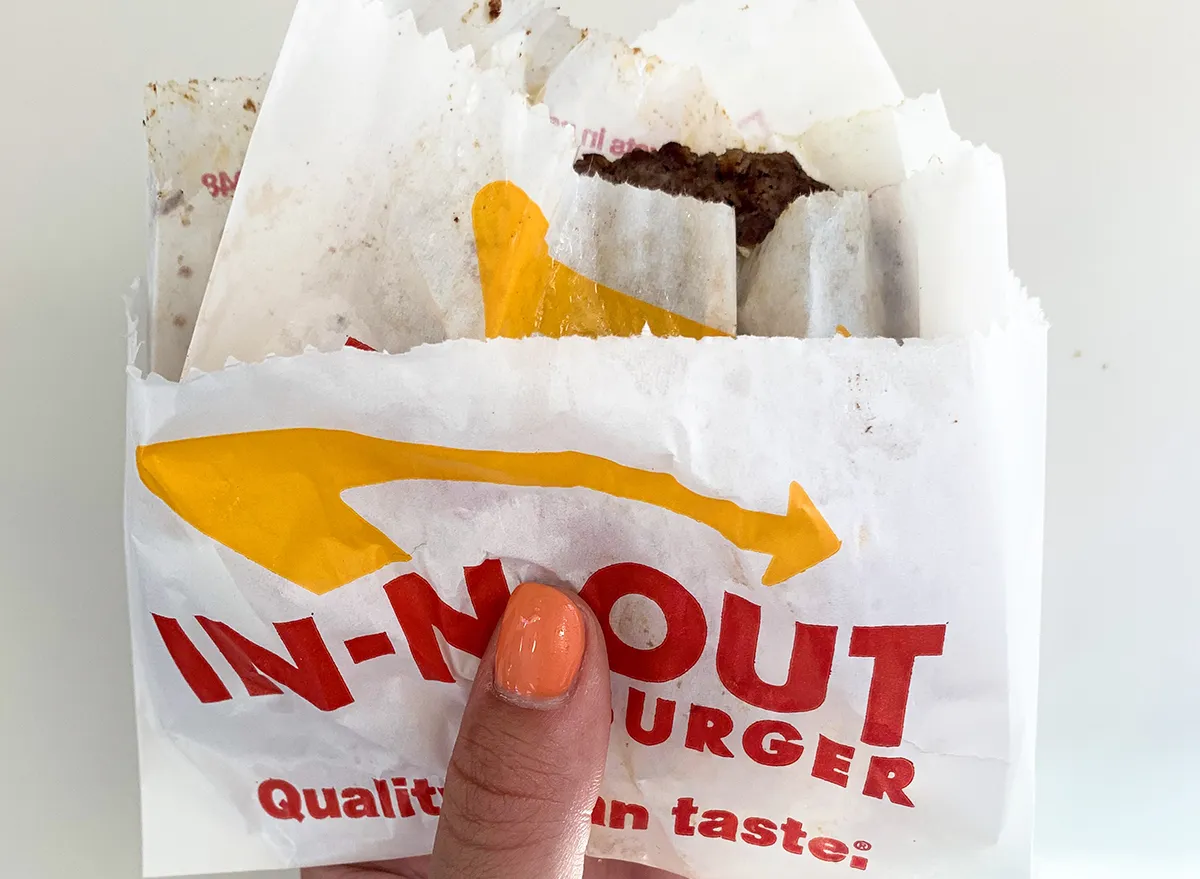 The Scooby Snack is one step simpler. This secret menu item (with hands-down the most fun name to announce at the front of the In-N-Out line) is literally just a burger patty. Zoinks!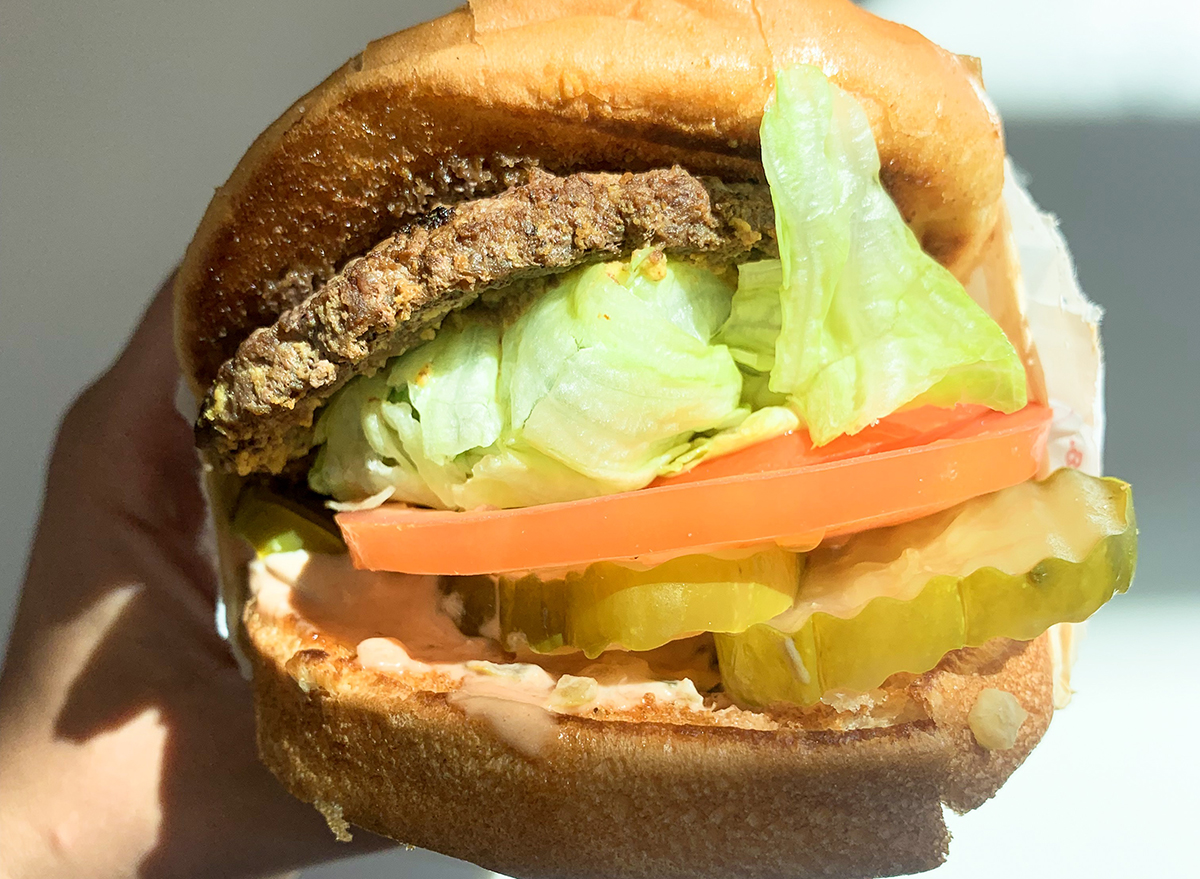 On any burger variation, you can add a kick of flavor by asking for your patty "mustard grilled." A squirt of mustard is added to the patty and cooked on the grill. This In-N-Out secret is both sophisticated and Californian, and it's 100% guaranteed to impress your friends/date/friend's date.
Another burger modification that's untraditional for a fast-food restaurant—at In-N-Out, you can specifically ask for your burger medium-rare or well done.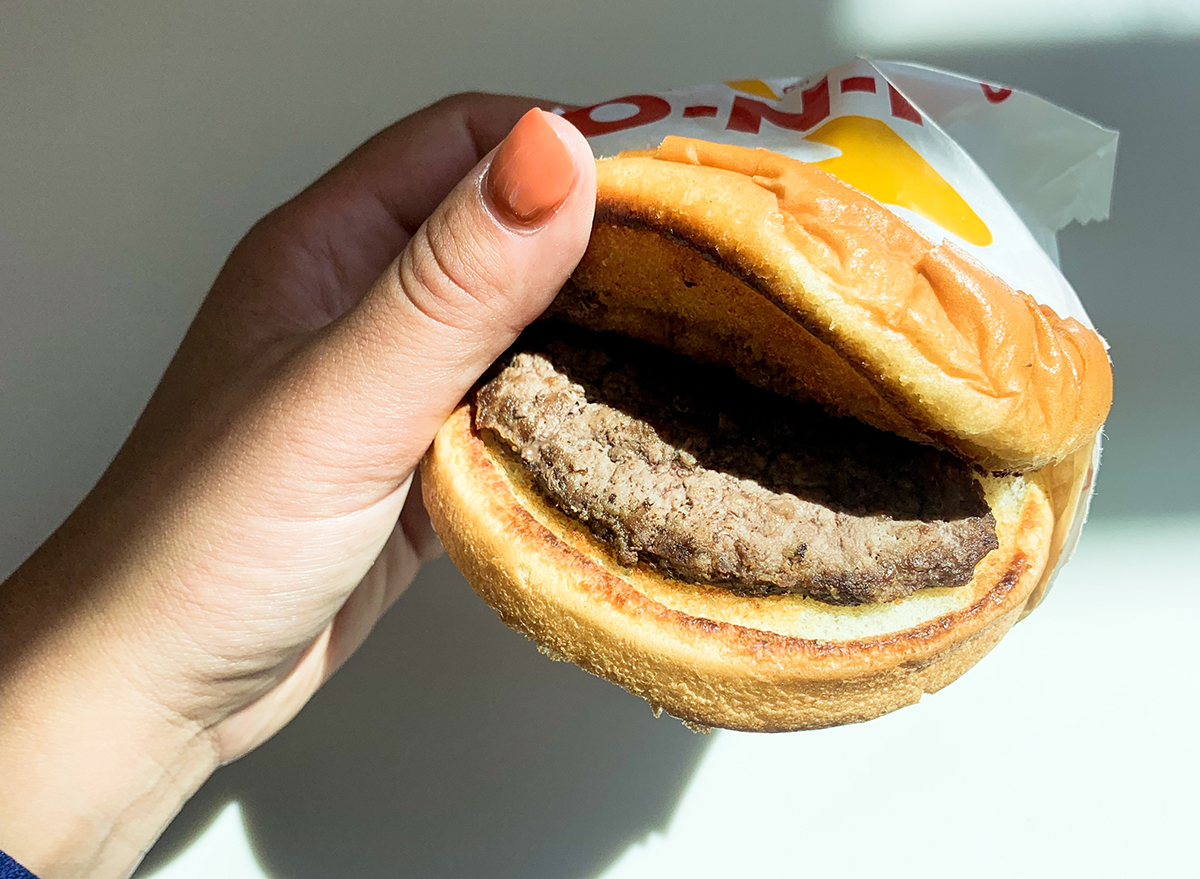 Feeling salty? A simple-yet-elegant In-N-Out secret modification is the extra salt burger patty. The chef sprinkles on an extra pinch while it's on the grill.
These fries are In-N-Out's worst kept secret. Technically they haven't made their way onto the menu yet, but this mess of french fries, signature sauce, American cheese, and caramelized onions is an In-N-Out staple.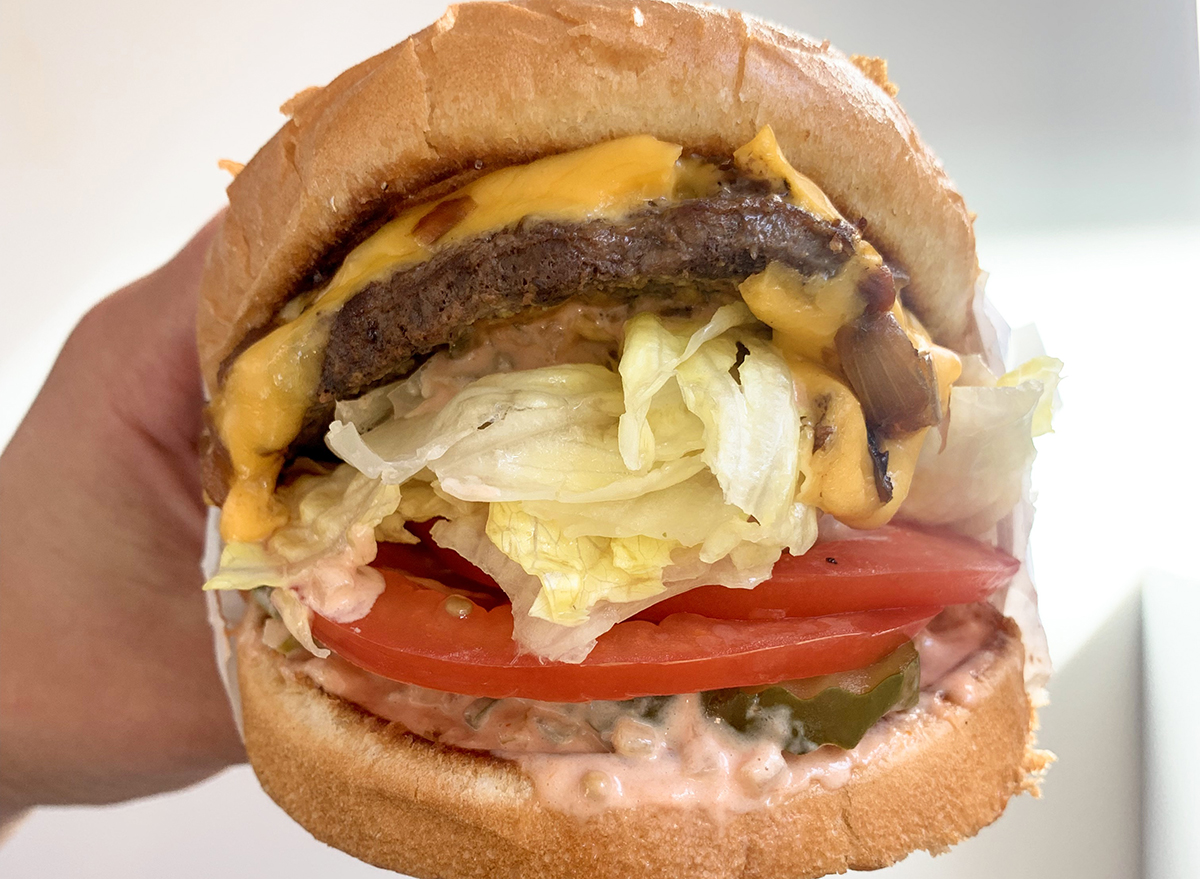 Big animal fry fan? Take it up a notch and order an animal burger. For this one, In-N-Out will flip your patty into the bun and then slab all the goodness of animal fries (minus the fries) on top: signature sauce, American cheese, and caramelized onions. You're welcome!
6254a4d1642c605c54bf1cab17d50f1e
The only debatable item in the "animal" trifecta, roadkill fries are rumored to be sold at some In-N-Outs but aren't universally recognized by the chain's cooks. Basically, they're animal fries with hamburger crumbled on top. At the Marina Del Rey location, the cook gave us the ingredients and we put it together ourselves.
Whether you like it plain or piled with tomato, lettuce, and signature sauce, word on the street is that it's the bun that really puts In-N-Out's secret grilled cheese over the top. The way it's toasted is renowned across SoCal.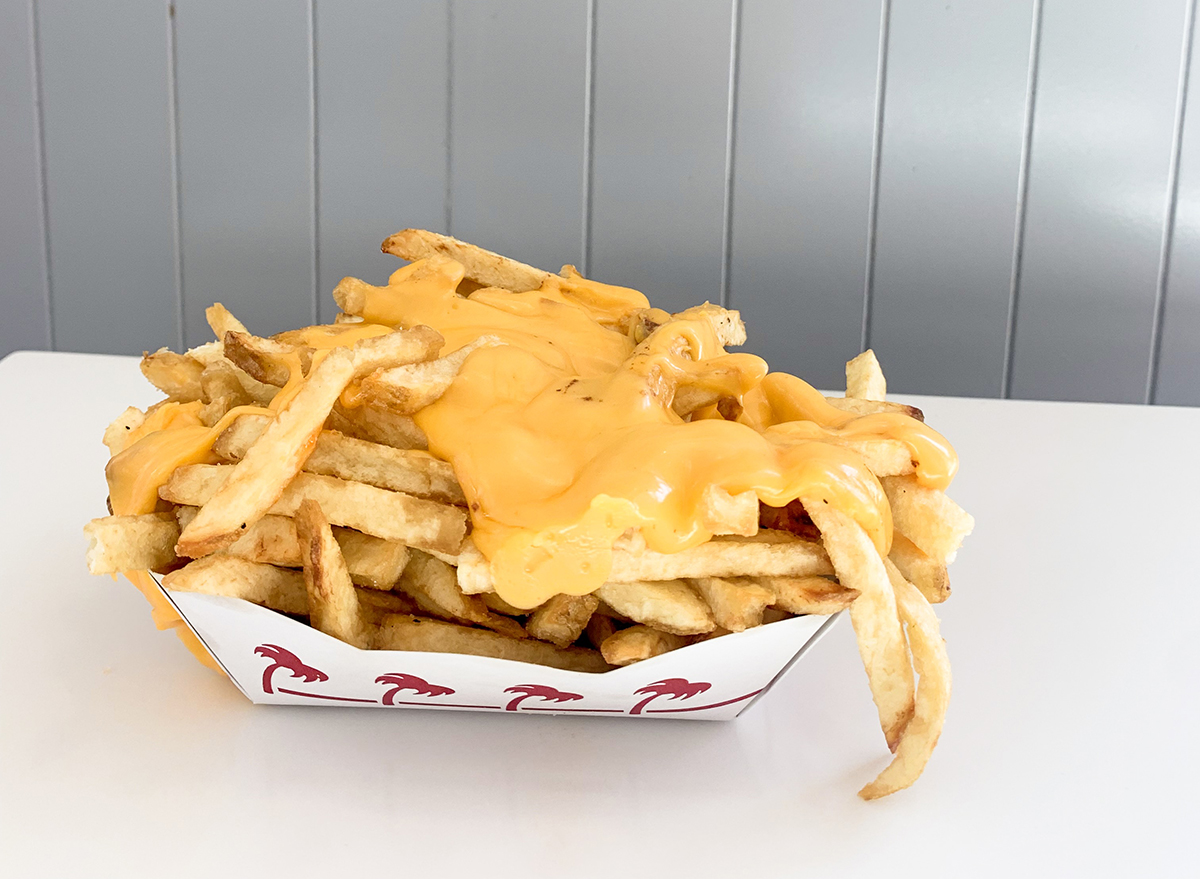 Technically these aren't on the menu, but, like Animal Fries, In-n-Out's been pretty bad about keeping this one on the down-low. Piled high with stacks of melted American cheese, In-N-Out's cheesy fries are a less-sloppy second to their animal cousin.
In-N-Out doesn't stop at burgers when it comes to modifications. You can order any type of fry well done, but the crispy fry/melted cheese combo might be the best.
Put a twist in your milkshake (literally) by ordering the Neapolitan. Instead of traditional chocolate, vanilla, or strawberry, the Neapolitan swirls all three, making it In-N-Out's sweetest secret hack.
This legendary spin on the classic summer drink is made possible by In-N-Out's famous pink lemonade and homemade iced tea. It's self-serve, but as the cashier hands you over a cup, she'll look at you like you know what you're doing. For best results, go 60% pink lemonade, 40% iced tea.
Another self-serve secret menu item, In-N-Out's Lemon Up is a mix of their pink lemonade and 7Up. On this one, try 80% lemonade, 20% 7Up—just enough to give it a little bubble.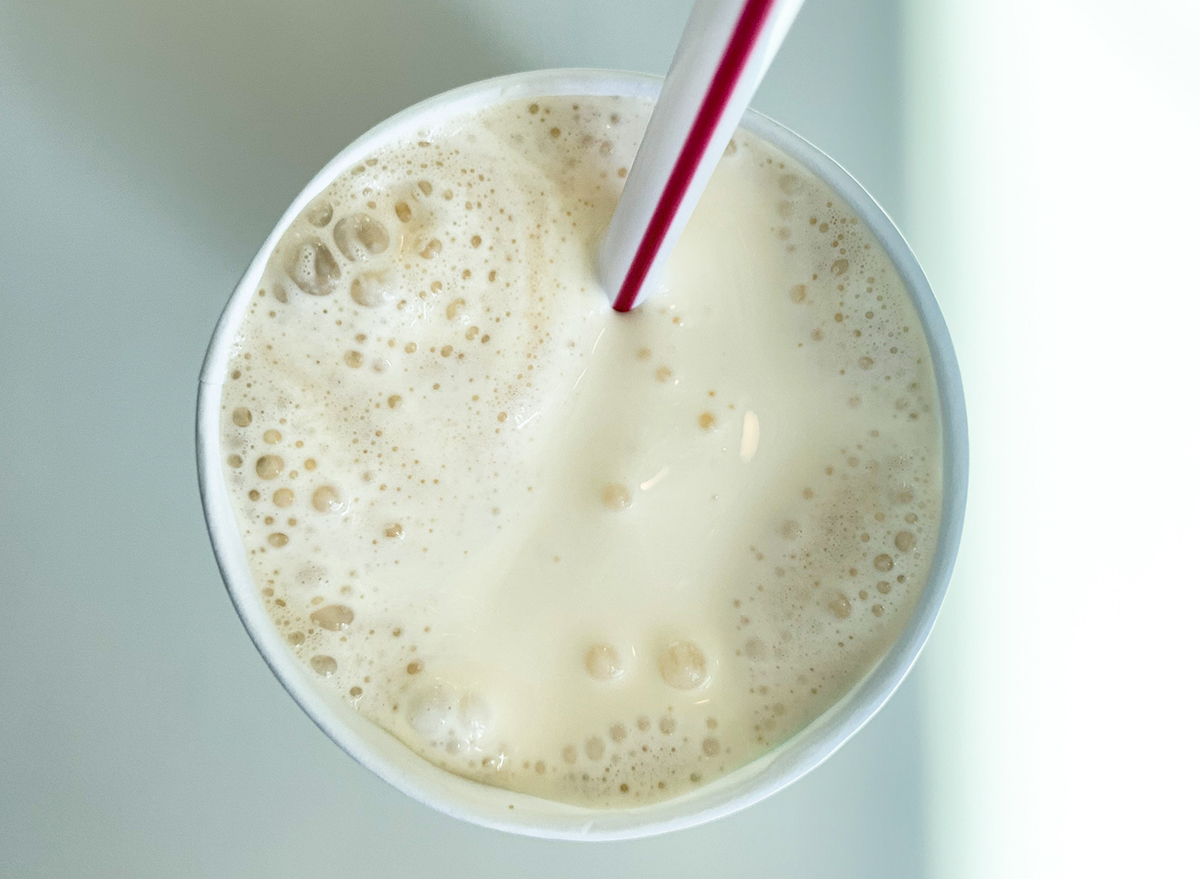 And finally, the root beer float. The ideal way to top off an In-N-Out secret menu order, the root beer float is heavy on the ice cream, like any good rendition should be.
For more, check out these 108 most popular sodas ranked by how toxic they are.