Ex-McDonald's Chef Reveals the Absolute Worst Time to Eat There
You might want to avoid the Golden Arches at this time.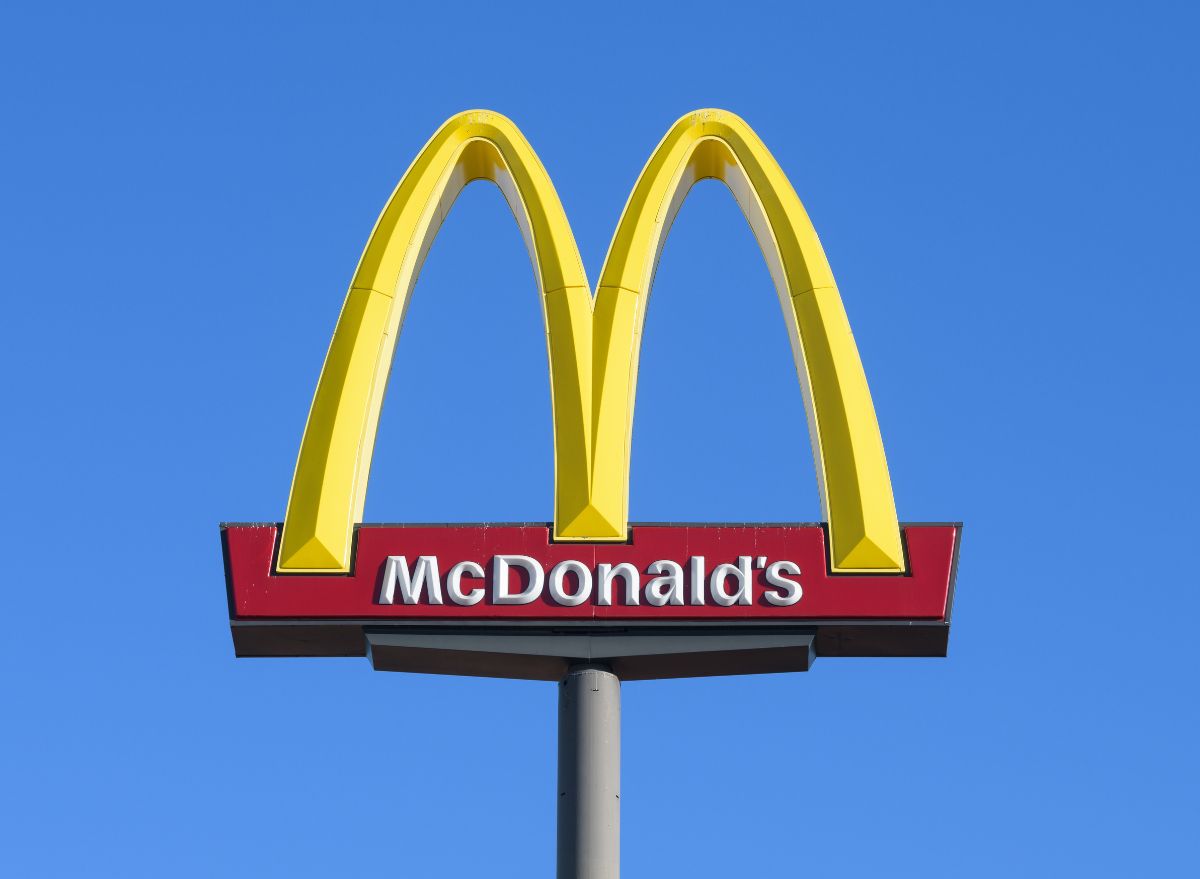 McDonald's cravings can hit at any time during the day. But when you find yourself hankering for some Mickey D's, keep in mind there's one specific window of time when you'll want to avoid the Golden Arches, according to a McDonald's insider.
Mike Haracz is a former McDonald's corporate chef and TikToker (@chefmikeharacz) who frequently shares tips and insider info about the chain on his page. In a recent viral video that has racked up more than 50,000 views, he revealed that 10:30 a.m. is the absolute worst time that customers can visit a McDonald's restaurant.
The reason? It's when the majority of the chain's locations transition from serving the breakfast menu to serving lunch. And according to Haracz, the switch might lead to customers experiencing longer wait times or being unable to order the items they came for in the first place.
He explained that even though the breakfast and lunch menus are different, the equipment the restaurants use to cook the food is the same. So if a McDonald's restaurant has already stopped cooking breakfast items by 10:30 a.m. in order to make room for lunch items, customers who want breakfast may be out of luck. 6254a4d1642c605c54bf1cab17d50f1e
"Now, there's a bunch of people who want their breakfast later than 10:30, there's a bunch of people who want their lunch earlier than 10:30," Haracz said. "The issue is, all the equipment is the same, and a lot of times, things are switched over from the breakfast menu to the lunch menu. That means the fryers are no longer cooking Hash Browns, they're cooking French fries. The grills have a different time and temperature." 
Meanwhile, McDonald's workers have to remove all of the breakfast items from the UHC—the universal holding cabinet where workers store cooked food items—and replace them with lunch items. Restaurants may also be transitioning their crews of workers at that point. Both processes take extra time and attention, potentially adding another layer of chaos to an already challenging time of day.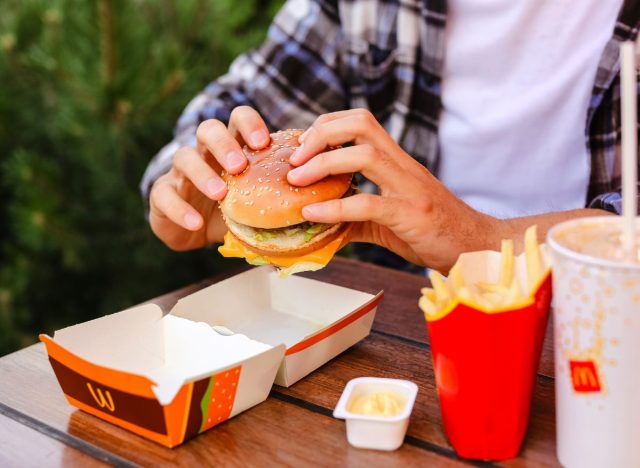 "So all of these moving parts are happening while it's also getting busier at the restaurant, while also switching an entire menu, while trying to run out of all the breakfast items and add all the lunch items. And it causes a lot of issues within the restaurants," Haracz said. "So that is why 10:30 is the worst. Because it is a cluster in the restaurants transitioning from breakfast to lunch."
In the comments section under Haracz' video, several customers and self-identified employees backed up his claim that 10:30 a.m. is far from an ideal time to visit McDonald's.
"I went at 10:30 for lunch waited 15-20 minutes for my food and it was all cold," one TikToker commented.
"As a McDonald's kitchen supervisor, THIS IS THE MOST FRUSTRATING TIME OF THE SHIFT FOR WORKERS!" another said.
On the other hand, some claimed that 10:30 a.m. is actually one of the best times to get lunch at McDonald's because the food is especially fresh. Just be prepared to wait longer than usual.
"It's nice for extremely fresh lunch food but fully expect a longer wait," a fan commented.
Zoe Strozewski
Zoe Strozewski is a News Writer for Eat This, Not That! A Chicago native who now lives in New Jersey, she graduated from Kean University in 2020 with a bachelor's degree in journalism.
Read more about Zoe