This is the Largest Bake Sale in America—Ever
And it's for an incredible cause!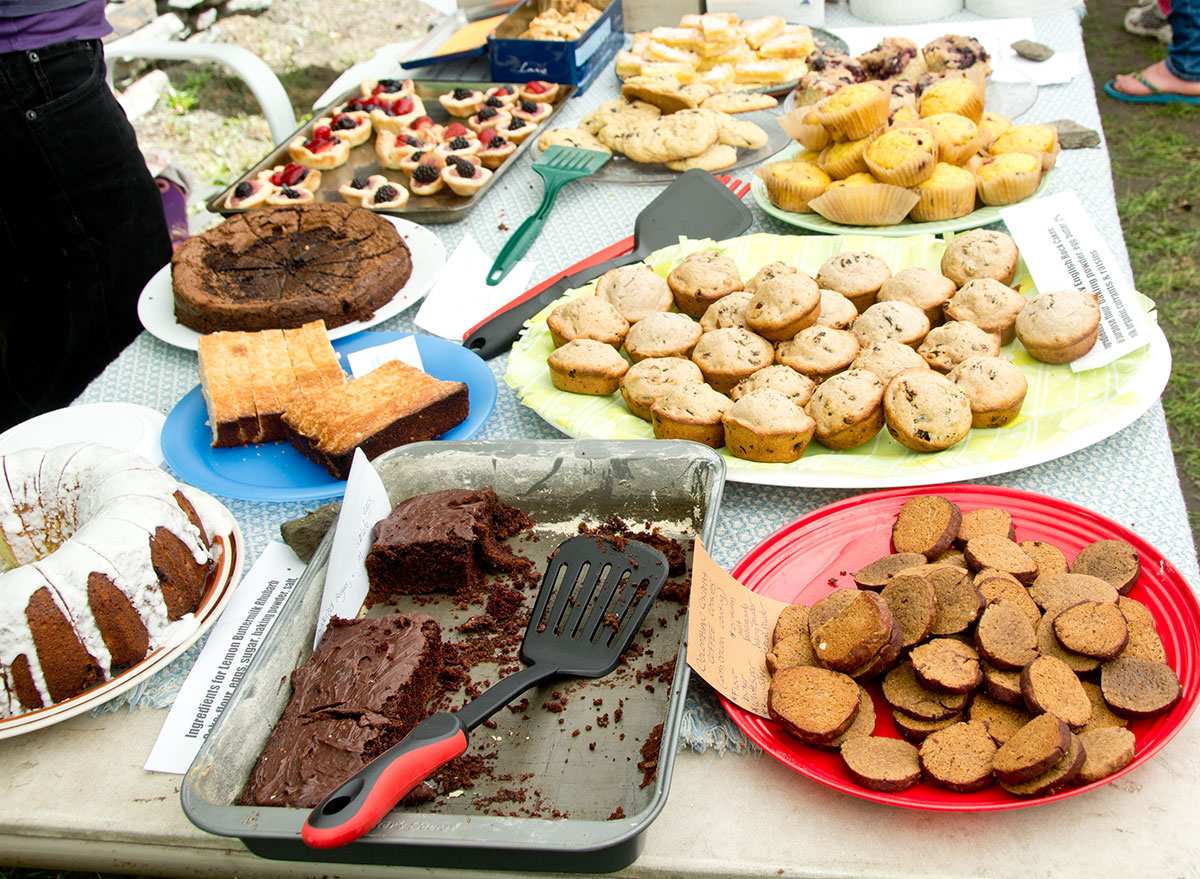 Bake sales are always an easy way to raise money for a cause, right? So why wouldn't it work on a national level? At least, that's what three bakers thought when they decided to launch the Bakers Against Racism initiative. Thanks to their organizing, this country is about to experience the largest bake sale in America.
Here's how it works: Any baker (and I mean, any baker) can join the initiative and host a bake sale. According to their criteria, bakers can sell any type of baked goods to others and donate the proceeds to a charity of their choice supporting the cause. While it is up to the particular baker what type of charity to support, Bakers Against Racism suggest bail funds, local chapters of Black Lives Matter, and community funds.
Bakers are taking a stand.
While there have been numerous ways people have started to vocalize injustice and find ways to support Black-owned businesses, charities, and people in need, the food, and baking communities have been searching for ways they can also respond. Bakers, for example, are using their talents to create lasting change through donations—and delicious cookies.
Alexis Ong, a trained Pastry and Baking Arts professional from the Institute of Culinary Education and founder of the cake studio Cakes By Lexi, has decided to join in on the efforts with Baking Against Racism. She'll be offering a set of six beautifully designed sugar cookies featuring the Black Lives Matter themed iconography and text.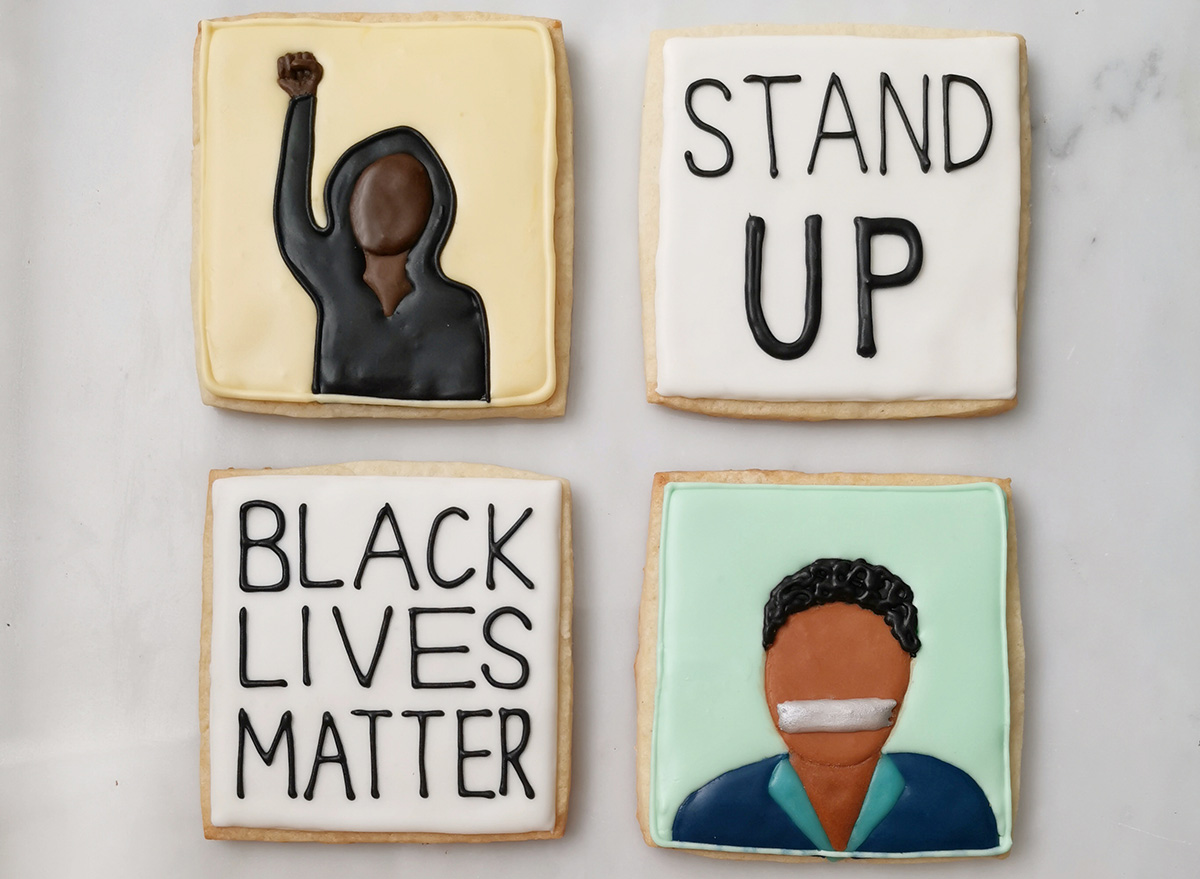 "Given that my strengths are in the artistic aspects of baking and decorating, I wanted to feature and take advantage of that," said Ong. "I do love baking, but my heart lies in the designing and decorating."6254a4d1642c605c54bf1cab17d50f1e
Originally, Ong was planning to join some kind of fundraiser for Black Lives Matter and Campaign Zero with another baker, but their plans had fallen through. When she came across the Bakers Against Racism campaign, she hopped on the opportunity.
"I am really hopeful that the strength and momentum of this movement inspires real change," said Ong. "It is so encouraging to see so many people fighting aggressively for a common cause—something that I've rarely seen happen. All I will say is that systemic racism in America against not only Black people, but all POC, needed to be addressed. I'm glad it finally is. I'm glad companies and people are being held accountable for their actions, and I think that the results of this movement will ultimately improve America and the lives of Americans for the better."
Do you have to be a professional baker to join?
While a lot of professional bakers and businesses are joining in on the cause, the Bakers Against Racism Instagram makes it clear that it can be any baker, chef, or even home bakers and home cooks. There's no limit to who can join! You simply host a bake sale yourself and donate the proceeds to charity. It's really that simple.
However, some professional businesses and individuals are actually taking orders in advance. Instead of hosting a one-and-done bake sale, they are taking orders from their communities and fulfilling them throughout the week of June 15 to June 20, 2020.
Join Ong and other bakers and chefs across the country and host your own bake sale, donating the proceeds to charity. I'm hosting my own, too!