50+ Black-Owned Food Brands You Can Support Right Now
From gluten-free cookies to coffee beans, Black-owned businesses are shipping nationwide.
George Floyd. Breonna Taylor. Ahmaud Arbery. Tony McDade.
Saying their names won't bring them back, but the senseless killings of these Black Americans have brought much-needed conversations about racism to the forefront of the country. And countless other needless murders of Black Americans have also taken place, even if we don't hear about them publicly. But these cases have led to a reinvigorated call to action.
Protesters across the nation are gathering to show their support for Black Americans, and donations are pouring in for the George Floyd Memorial Fund and for bail funds across the country. People are demanding real change, and that needs to happen at every level.
While advocating for police reform and large-scale social justice is long overdue, there are ways for people to support Black Americans on a smaller scale, too. Frequenting Black-owned businesses like restaurants, bookstores, and local shops is a great way to support the Black community without asking for their emotional labor during these difficult times. With that in mind, we've rounded up some of our favorite Black-owned food brands. Here are a few you should know about if you didn't already.
And for more ways to help, here are 16 Food Companies That Are Giving Back Big During Coronavirus.
Partake Foods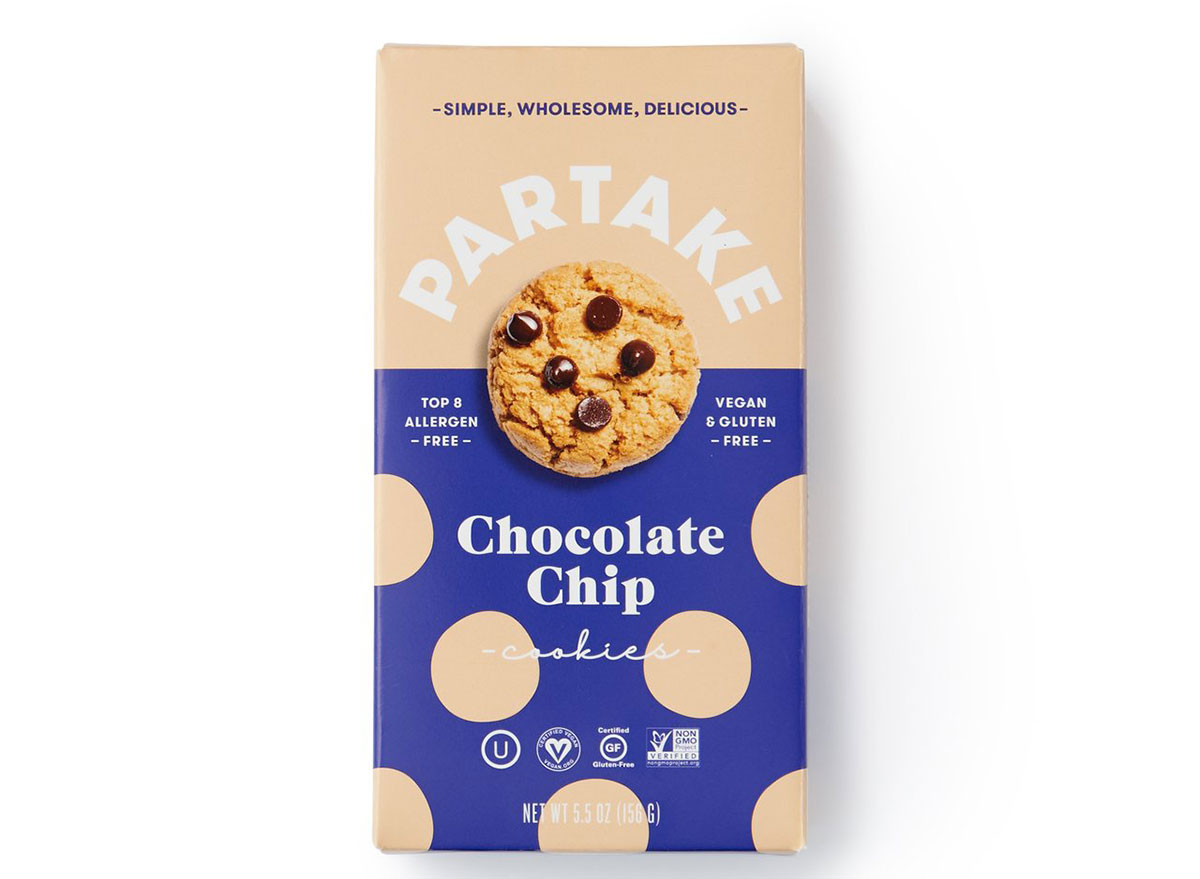 Partake Foods makes gluten-free cookies that everyone can enjoy. In addition to being GF, these cookies are free of the top eight allergens, including nuts, eggs, and dairy. Partake Foods is a Black-owned company that counts Jay-Z among its investors.
Ivy's Tea Co.
If tea is more your style than coffee, you'll want to check out Ivy's Tea Co. With delicious offerings like the coconut-vanilla Rise & Grind black tea and the appropriately named lavender herbal tea, Chill, this tea company is sure to have everything you need for a relaxing cup. You can feel even better about supporting this Black-owned business knowing that one day a month, Ivy's Tea Co. donates a portion of proceeds to various Black-forward charities.
Yummy Spoonfuls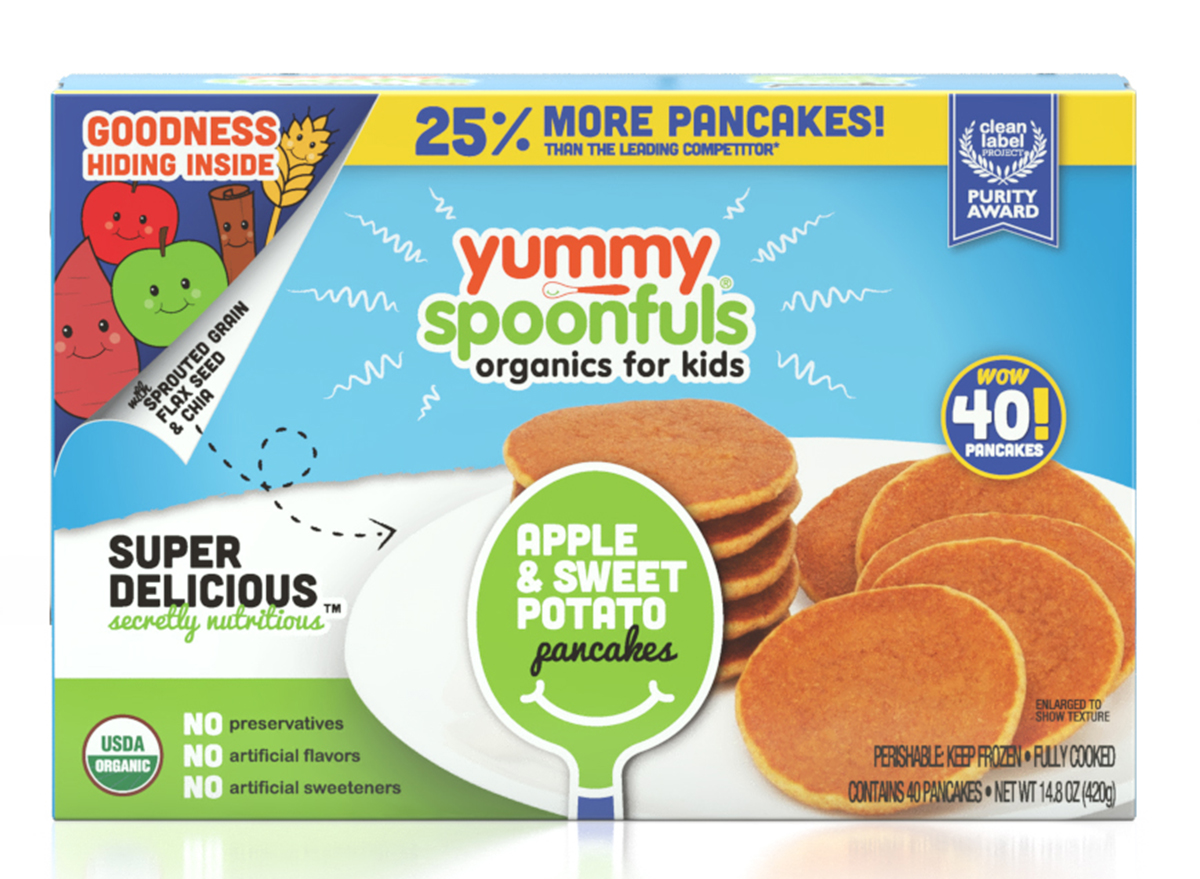 Sometimes, you just don't have the energy to cook a nutritious meal for your family. That's where Yummy Spoonfuls comes in. Founded by Agatha Achindu, who grew up on an organic farm in Cameroon, these frozen meals are a delicious and healthy way to feed little ones.
A Dozen Cousins
Beans are having a moment right now, and A Dozen Cousins makes this pantry staple way more exciting. With pre-seasoned beans in flavors like chickpea curry and Cuban black beans, these options are sure to add plenty of flavor to your recipes. A Dozen Cousins provides a yearly grant to non-profit organizations to help people of all socioeconomic backgrounds access nutritious foods.
B Cake NY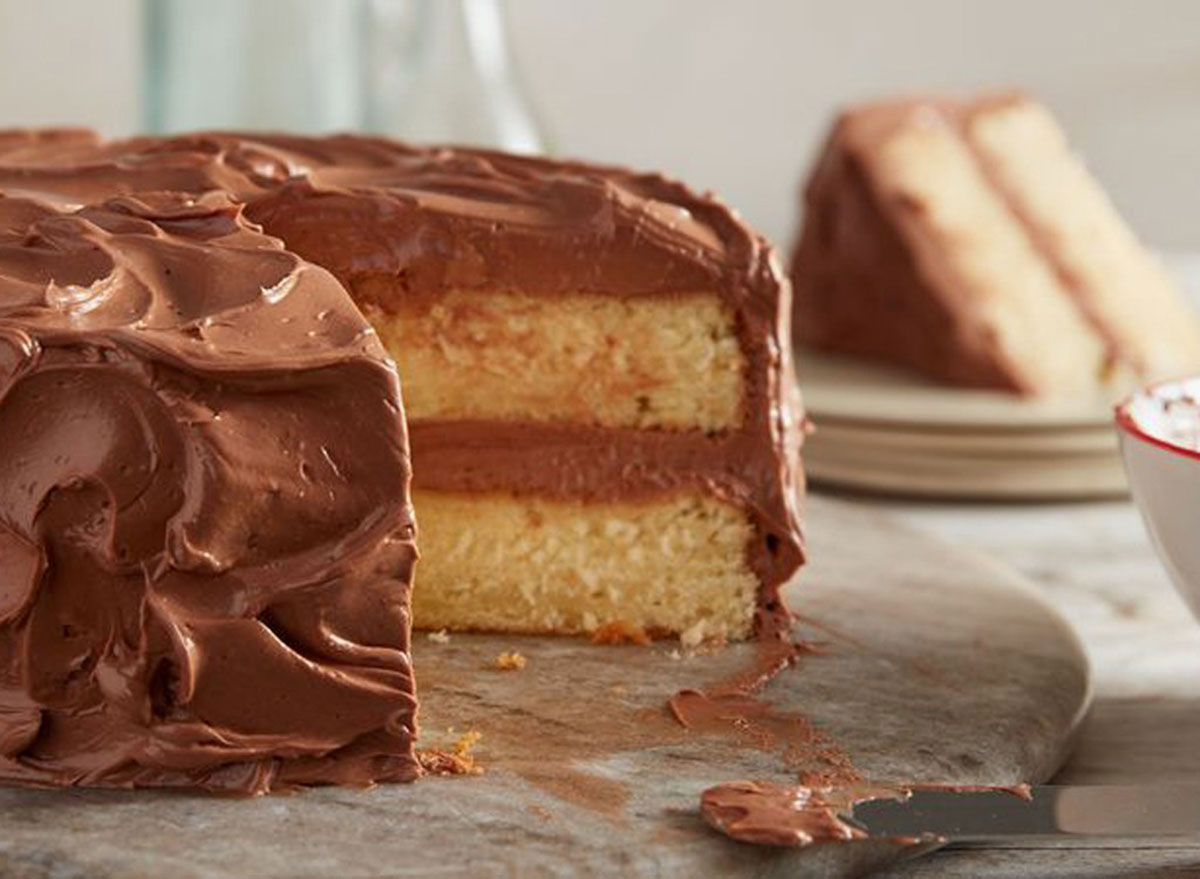 This Brooklyn-based cake company will deliver cakes to other states, and the creations are absolutely stunning. If you're looking for a custom cake for a special event, the Black-owned B Cake NY is a great place to start.
Charleston Gourmet Burger Company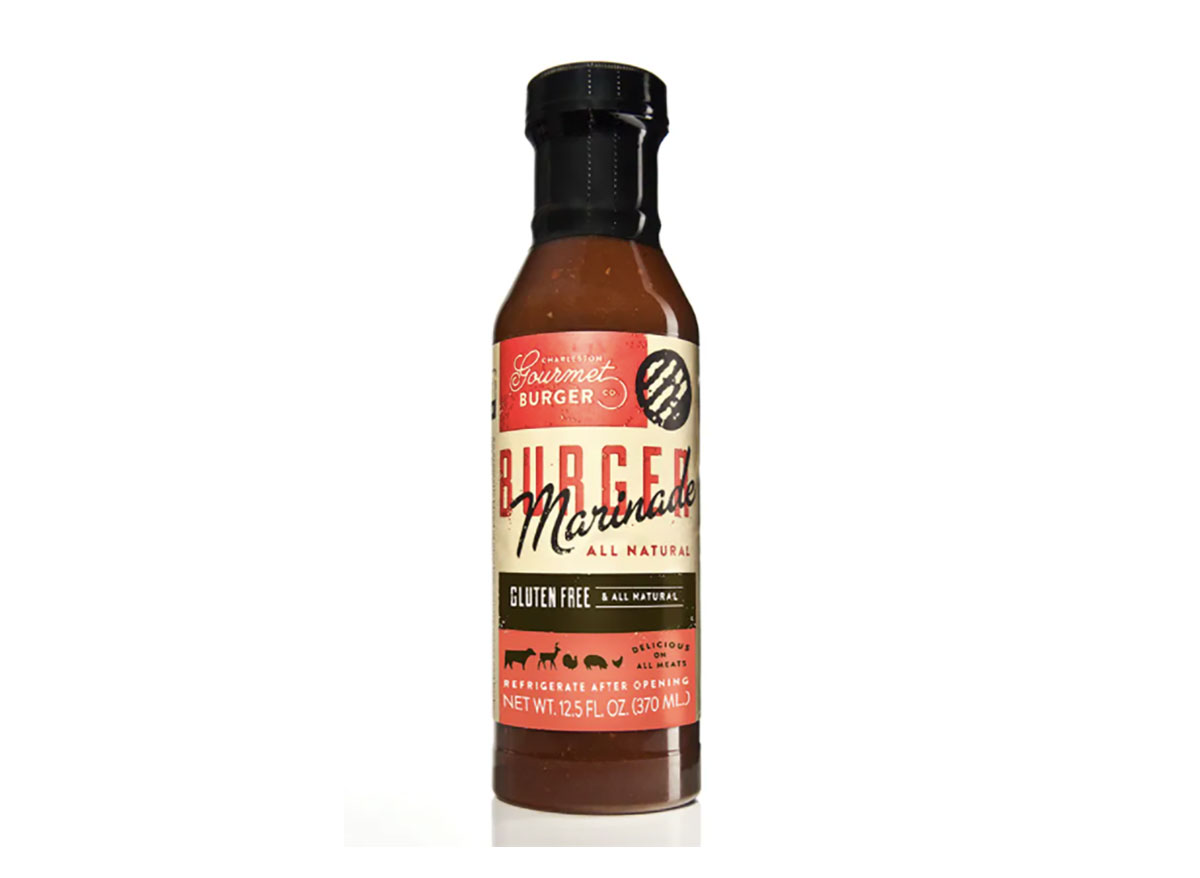 Charleston Gourmet Burger Company was founded by a Black couple, Chevalo and Monique Wilsondebriano, who were in search of the perfect burger. The company's marinades and sauces are the perfect addition to all of your summer grilling projects.
BLK & Bold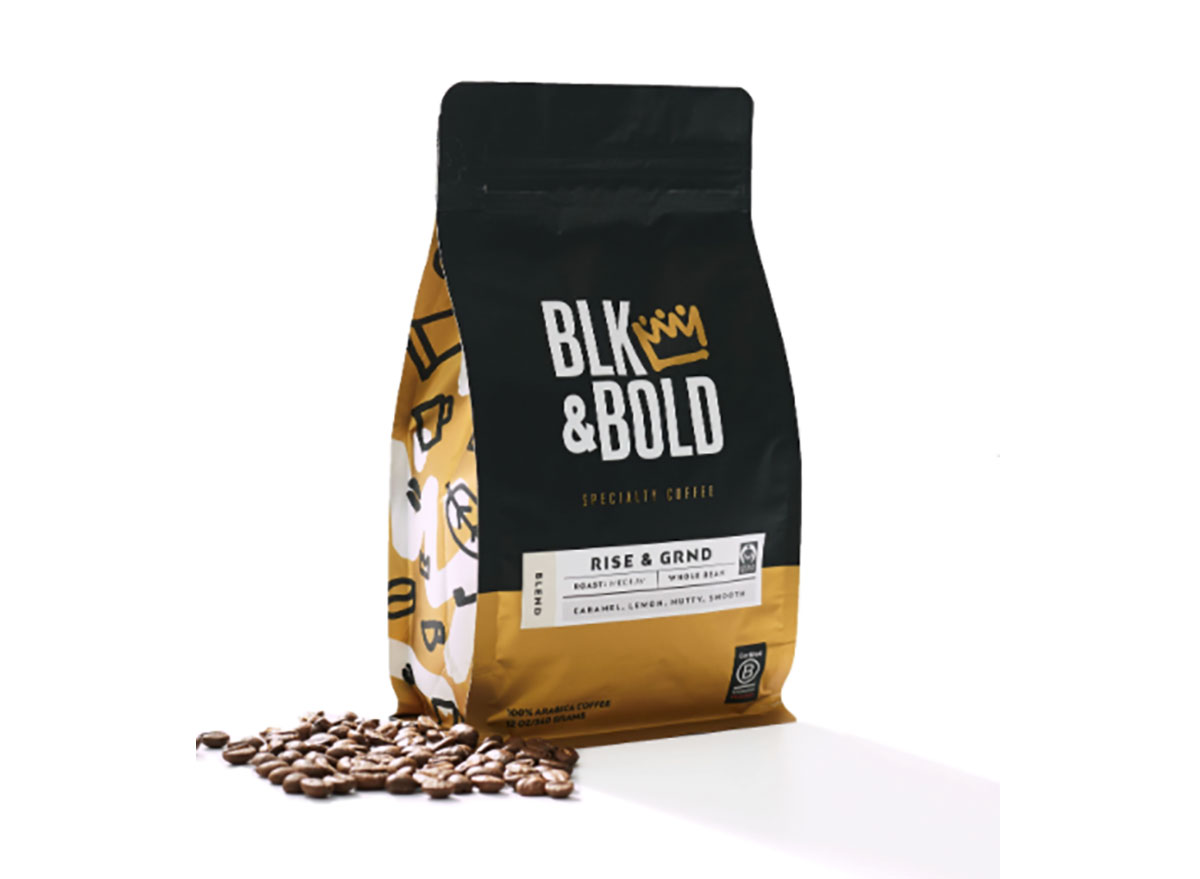 Whether you prefer tea or coffee, BLK & Bold has something for everyone. Founded by two Black men, the company "pledges 5% of its profits to initiatives aligned to sustaining youth programming, enhancing workforce development, and eradicating youth homelessness," according to its website. Now that's a brand you can feel good about supporting!
Theopolis Vineyards
Theopolis Vineyards was founded by a Black lawyer, Theodora Lee—but around the company, she's better known as "Theo-patra, Queen of the Vineyards." The California-based company has wines for every wine lover, and the company will ship nationwide.
Sanaia Applesauce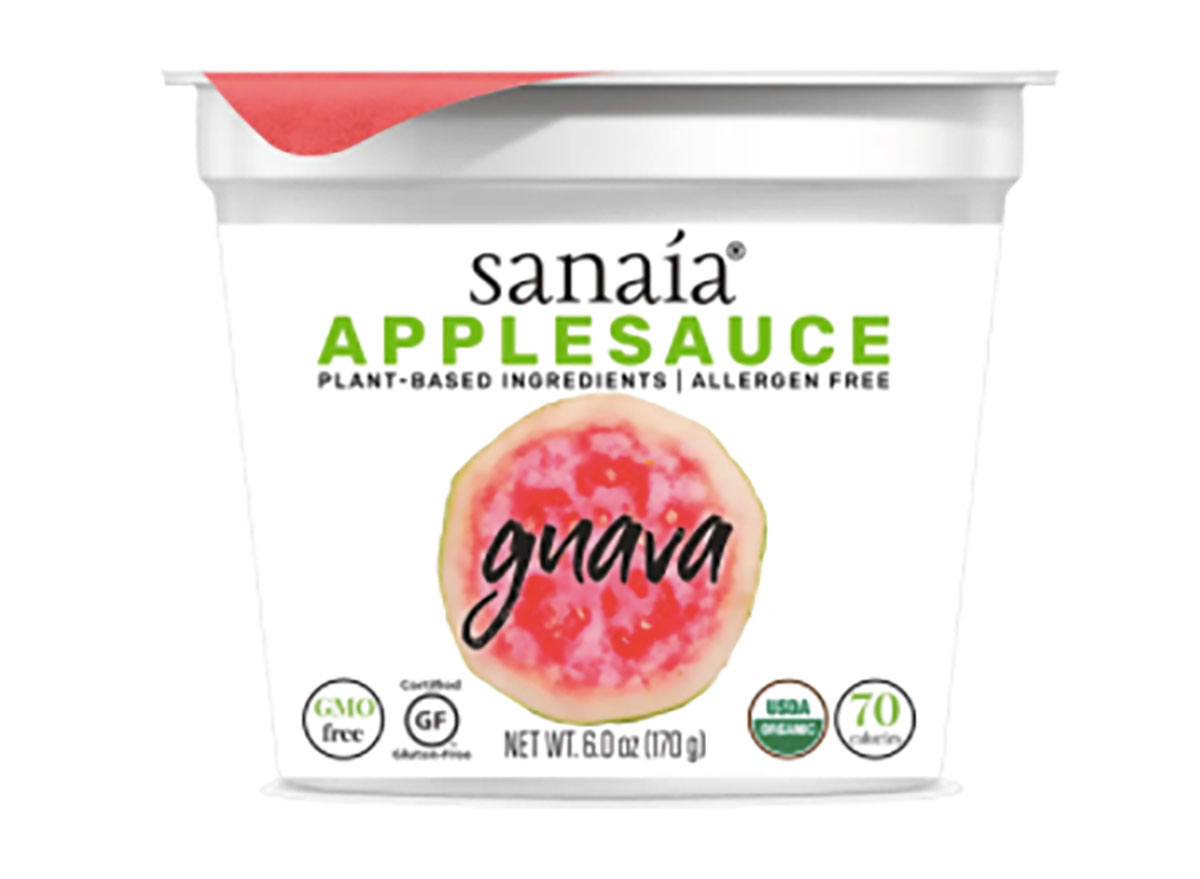 Sanaia Applesauce founder Keisha Smith is making this kid-favorite snack way more fun, with applesauce flavors like guava and ginger. You can even find this applesauce in some Walmart locations!
You can even use applesauce as one of the 24 Genius Baking Ingredient Swaps When You're Out Of Ingredients.
Jones Bar-B-Q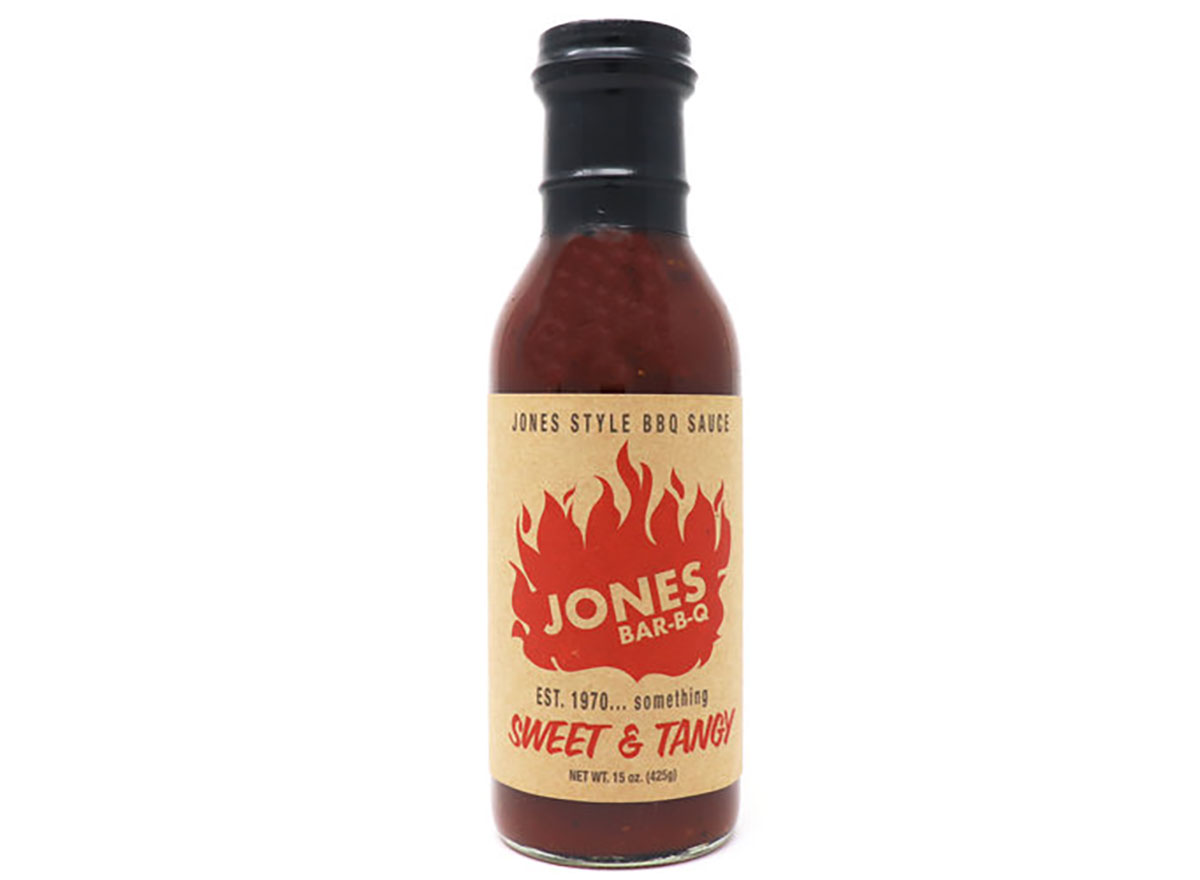 Yes, this is the barbecue sauce from Queer Eye! Jones Bar-B-Q sauce is delicious on ribs and pulled pork, but you can also use it to add some tang to chicken or tofu dishes.
Chicago French Press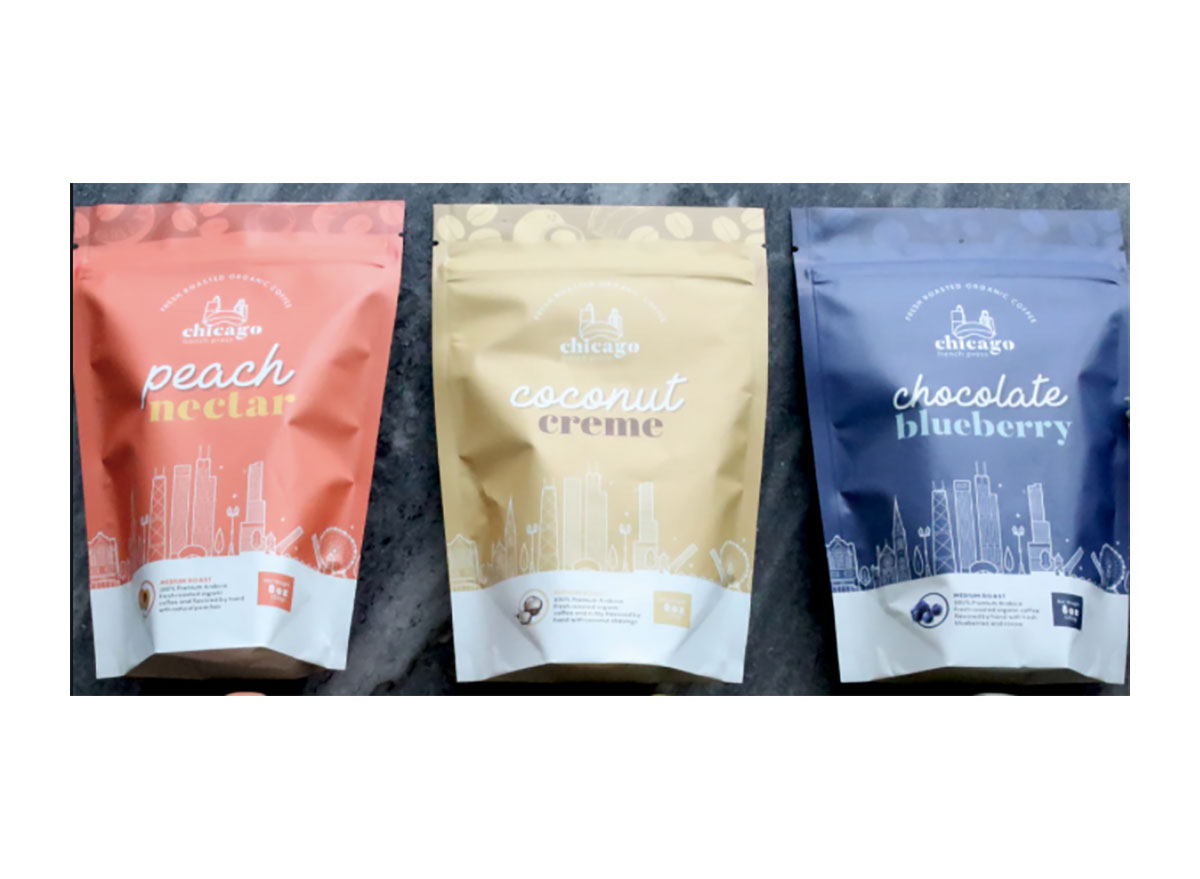 Kris Christian founded Chicago French Press as a way to provide great coffee to customers as well as to give back. A portion of proceeds from all bagged coffee sales goes to local charities. The site is super easy to navigate, too—you can shop by what type of coffee maker you have at home.
Brooklyn Tea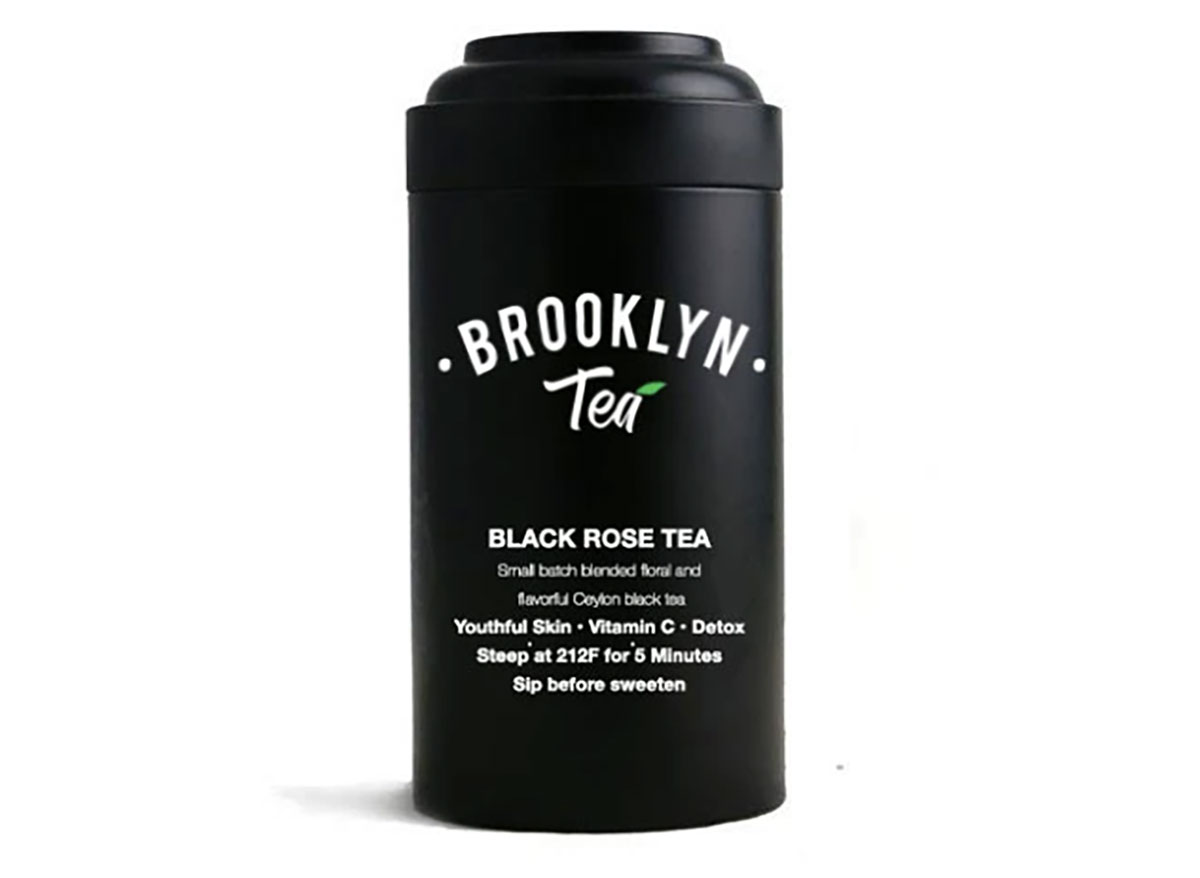 Brooklyn Tea ships loose-leaf tea all over the country, and there are plenty of delicious options to choose from. Add a few blends together to create a care package for yourself or a loved one.
Capital City Co.
This D.C.-based company is known for its signature "Mambo sauce," which comes in both hot and mild varieties. The Capital City Co. sauce is great on wings or as a marinade, and you can have it shipped to you if you don't live in the area.
Red Bay Coffee
Red Bay Coffee offers a variety of blends for every coffee lover out there. You can even subscribe to your favorite option so you never run out.
Sweet Dames
Love macaroons? You're in luck! Sweet Dames will ship delicious treats right to your door. Coconut lovers: You don't want to miss these.
LoAdebar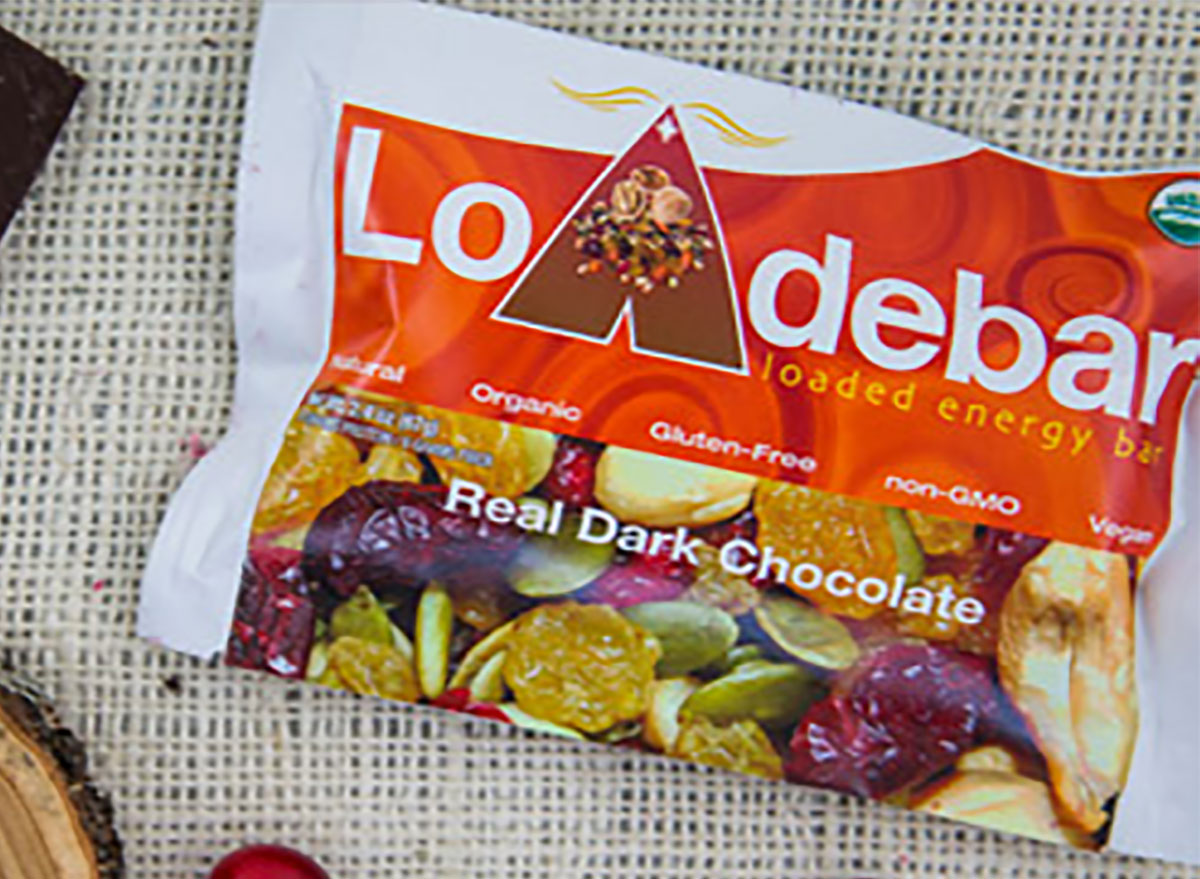 LoAdebar founder Norma Maloney was making energy bars for her cyclist husband and realized she could turn it into a business! LoAdebar offers energy bars and bites that are perfect for anyone on the go.
Pipcorn
Pipcorn co-founder Jennifer Martin was named one of Essence magazine's "50 Black Women Founders to Watch" in 2017. The tiny popcorn made its way onto Oprah's Favorite Things list multiple times, and you can find Pipcorn at Whole Foods and other grocery stores. Pipcorn is donating 50% of this weekend's sales to the George Floyd Memorial Fund, so it's a great time to support the brand.
Pitmaster LT's BBQ Sauce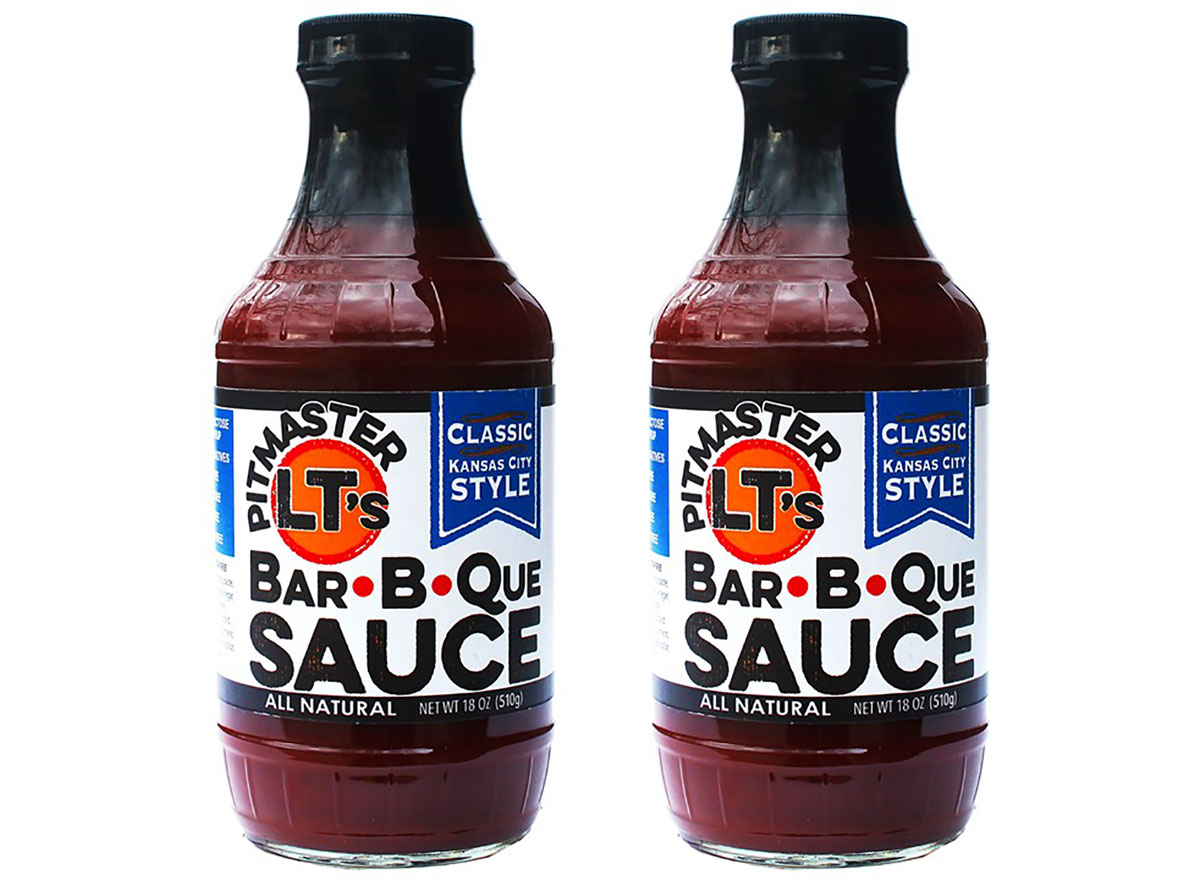 Kansas City pitmaster "Mr. LT" knows a lot about barbecue, so you know this sauce is good. You can find Pitmaster LT's sauce at grocery stores across the country and even in Canada.
Holmes Applesauce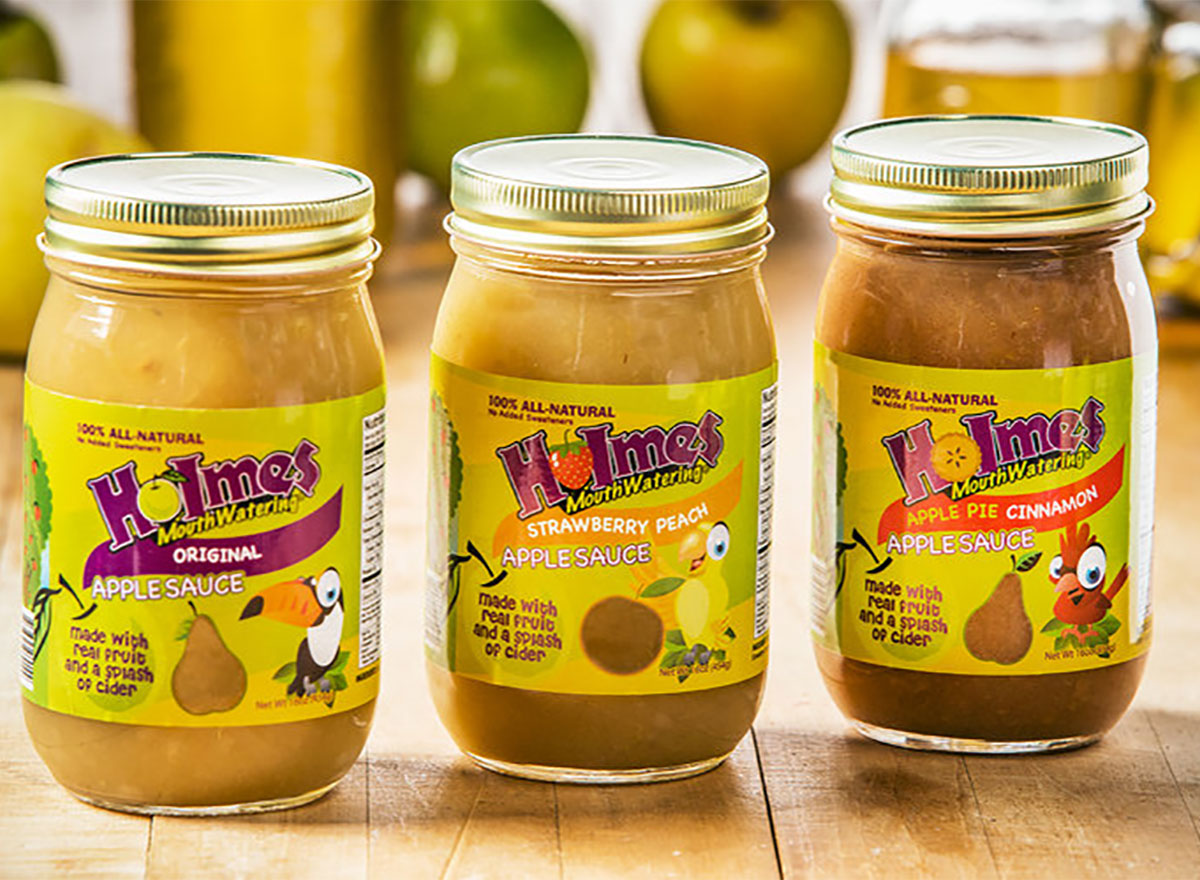 Ethan Holmes was just 15 when he launched his company, and Holmes Applesauce has grown exponentially in the last eight years. You can find it at Target, Whole Foods, and many other regional grocery stores.
Vicky Cakes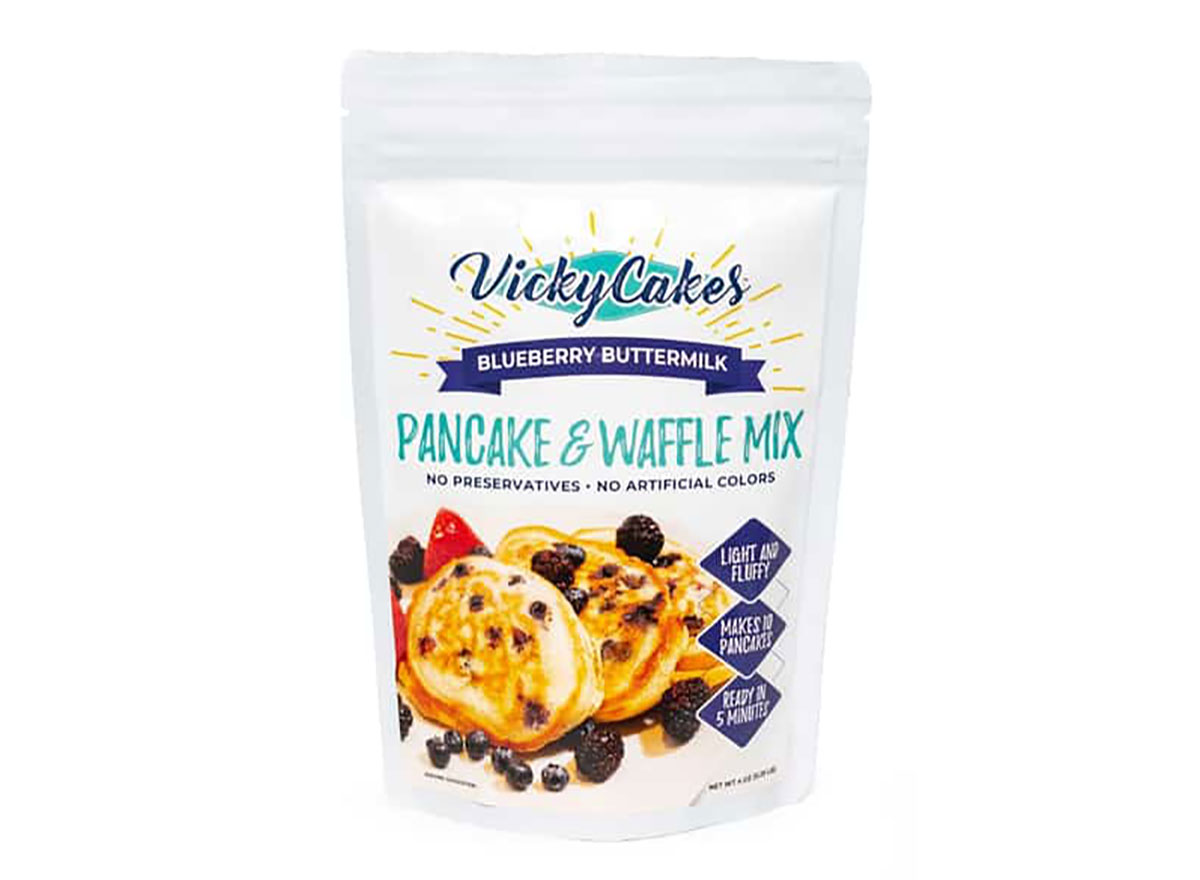 Love waking up to a stack of flapjacks? Give Vicky Cakes pancake mix a try! With gluten-free and vegan options and delicious flavors like blueberry and chocolate chip, there's something for everyone.
McBride Sisters Wine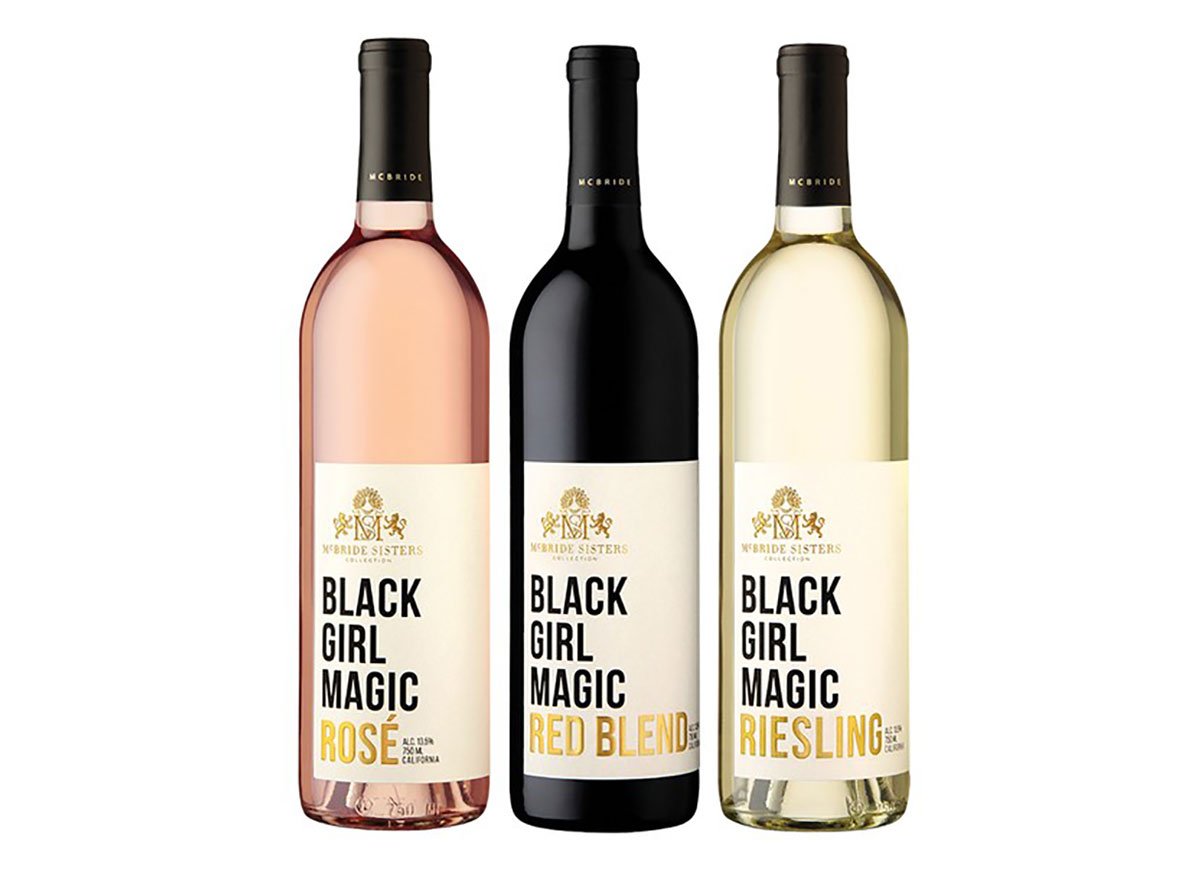 Founded by real-life sisters Robin and Andréa McBride, McBride Sisters Wine brings Black joy with every bottle. With collection titles like Black Girl Magic and She Can, the sisters bring a message of positivity and empowerment to customers.
Callaloo Box
Started by two sisters who grew up in Trinidad and Tobago, Callaloo Box delivers seasonings, spices, condiments, and more to people who might not have access to them in the United States.
Roots Holistic
With six delicious tea blends, Roots Holistic makes products that are perfect for starting your day or unwinding after work.
Golde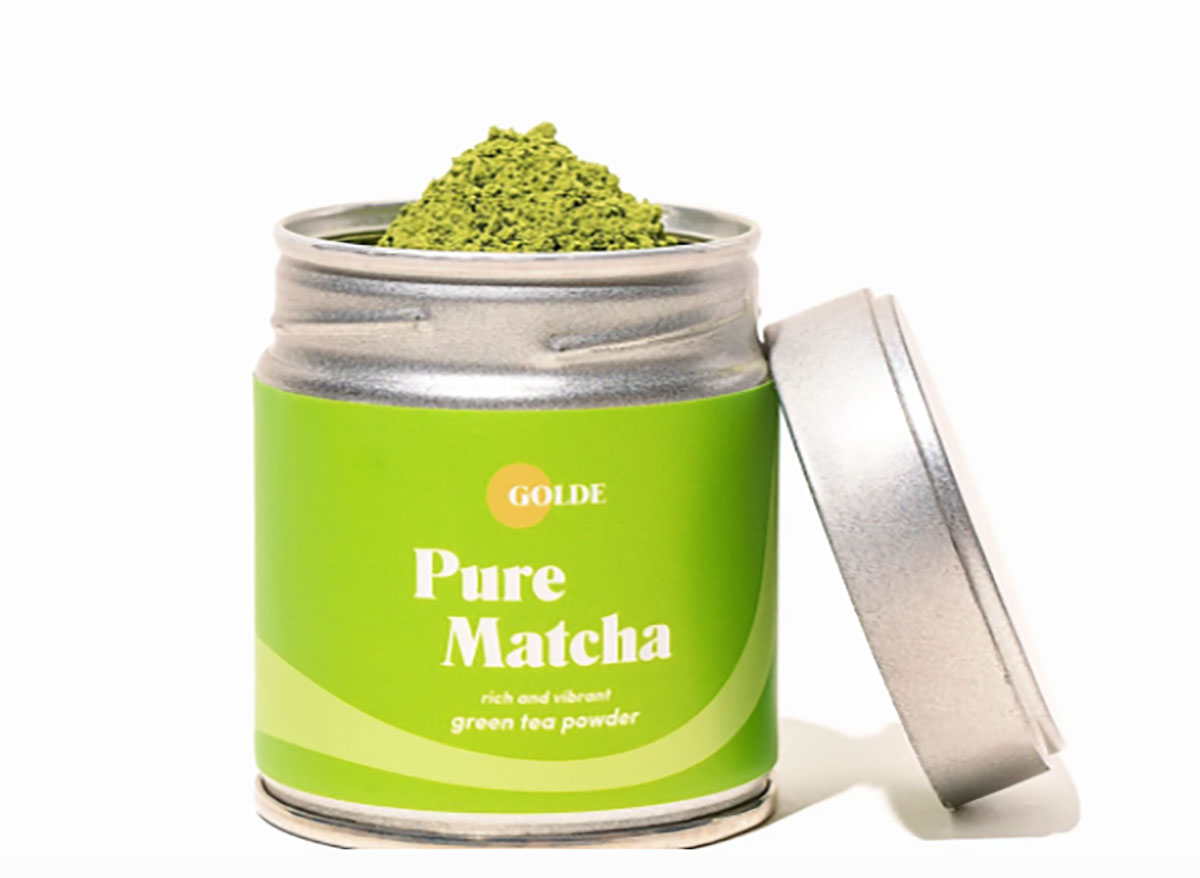 With a focus on superfoods, Golde sells everything from matcha to face masks. If turmeric, matcha, and other superfood ingredients are your jam, this is one company you have to check out.
Baked Cravings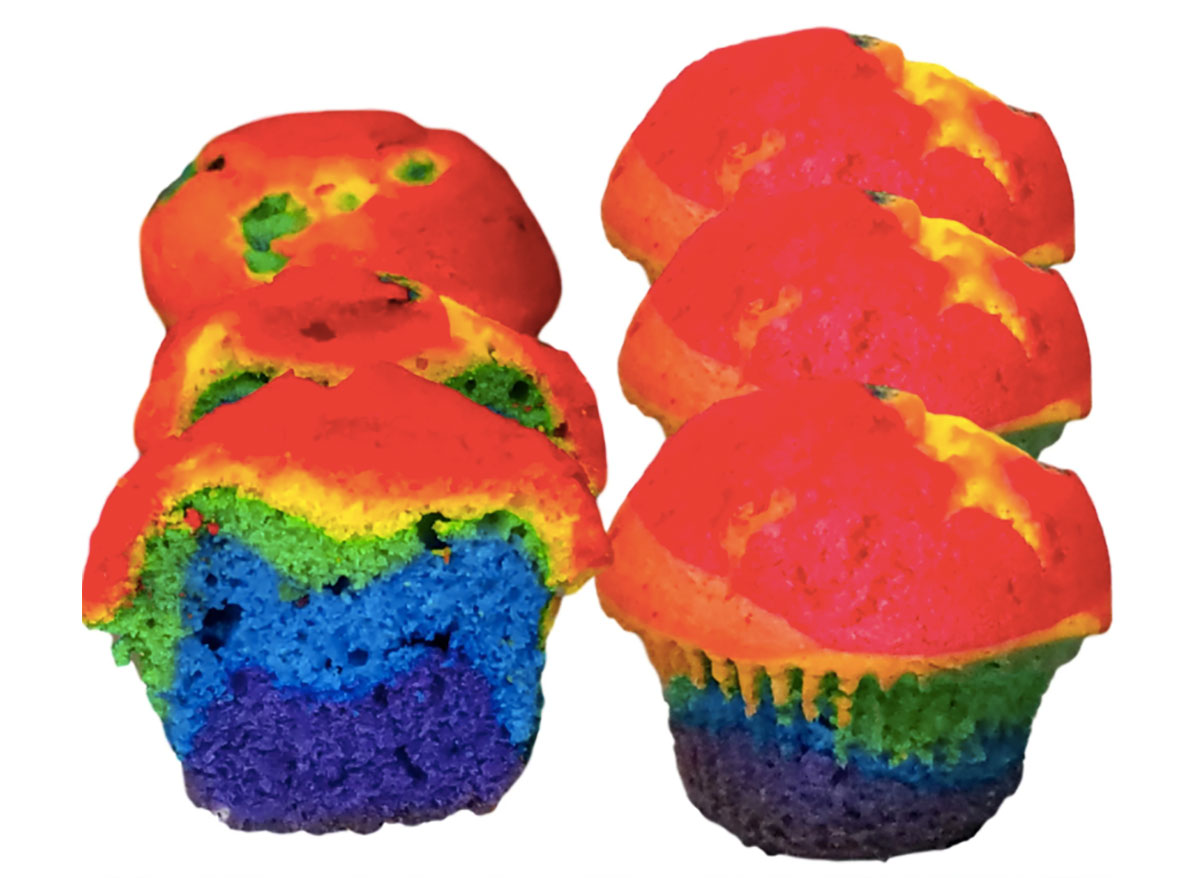 Based in East Harlem in New York City, Baked Cravings ships its cakes and cupcakes (free of frosting for shipping), as well as "cupcakes in a jar," nationwide. They even have a rainbow-colored cupcake option!
Kyvan Foods
Based in Georgia and created by former NFL player Reggie Kelly, Kyvan Foods makes barbecue sauce, salsa, and jambalaya sauce to add a kick to any meal. You can even order them on the Walmart website!
Blondery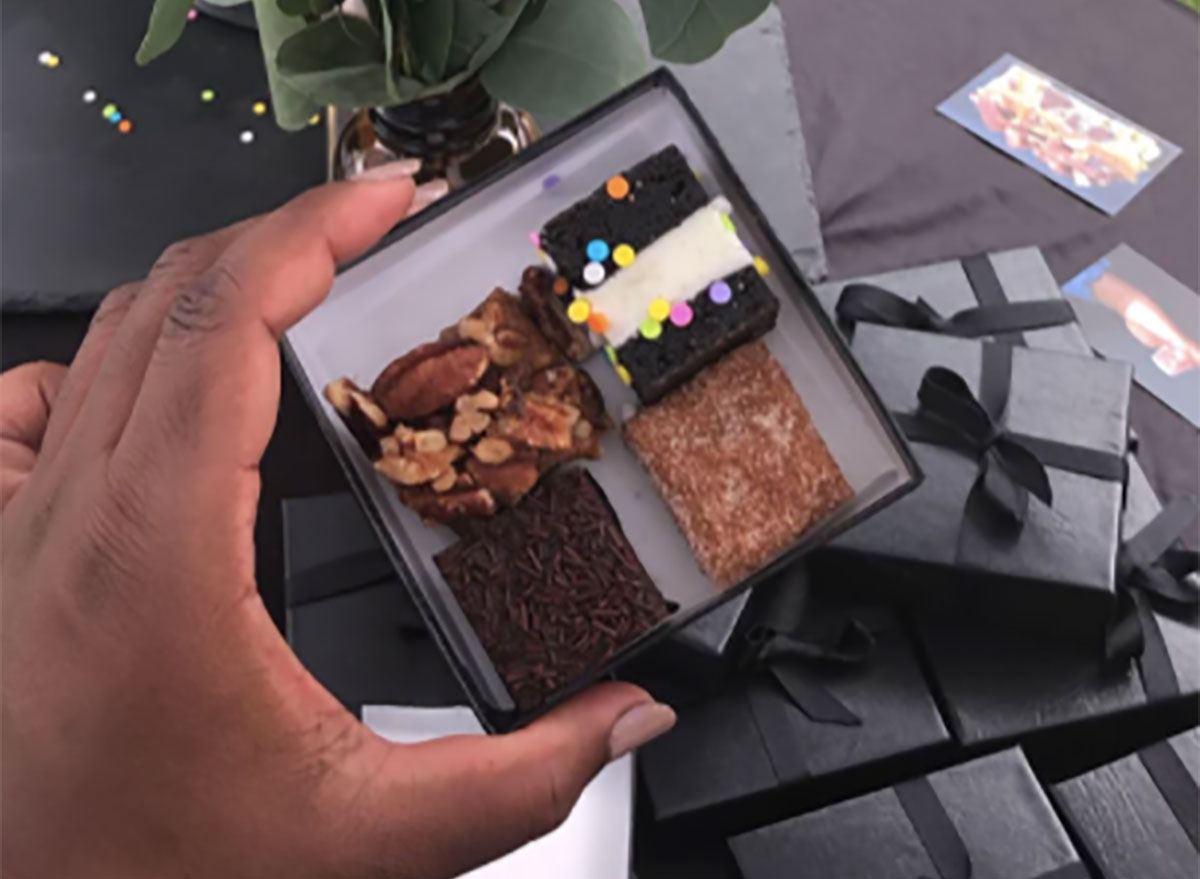 The Blondery online store is closed, but it's opening back up later this month, and you can join their email list for when e-commerce is back. The store sells—you guessed it—blondies in delicious flavors like cinnamon sugar and red velvet.
Pur Noire Wines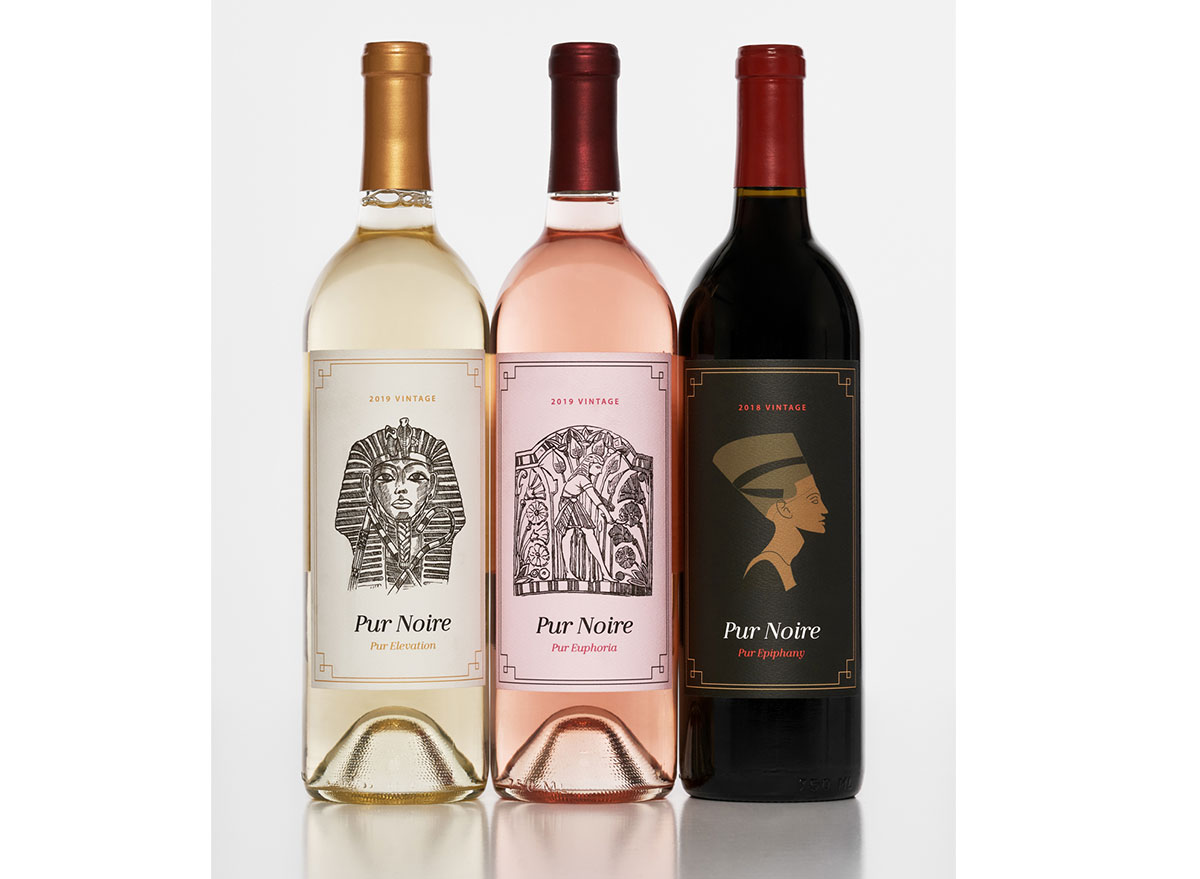 With white, red, and rosé wine offerings, Pur Noire has something for everyone. The company even has a wine club membership available, with monthly or bimonthly wine shipments straight to your door.
Tubby's Taste
If you or a family member is vegan, you'll want to know about Tubby's Taste, which ships vegan cookies nationwide. Cookie sampler packs include delicious flavors like chocolate chip coconut and cinnamon oatmeal.
Adjourn Teahouse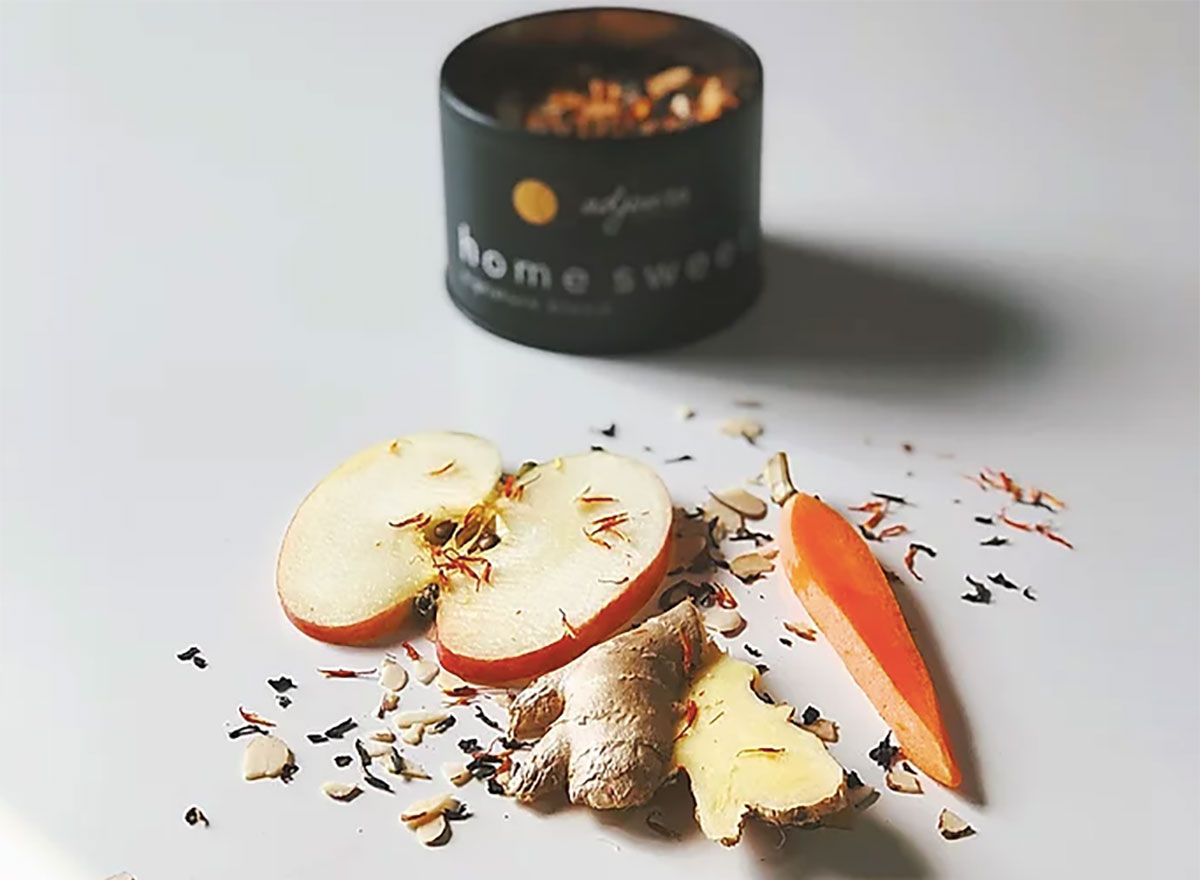 Adjourn Teahouse has loose-leaf varieties for every tea lover. Try Home Sweet, a delicious black tea blend made with carrots, ginger, and apples.
Iya Foods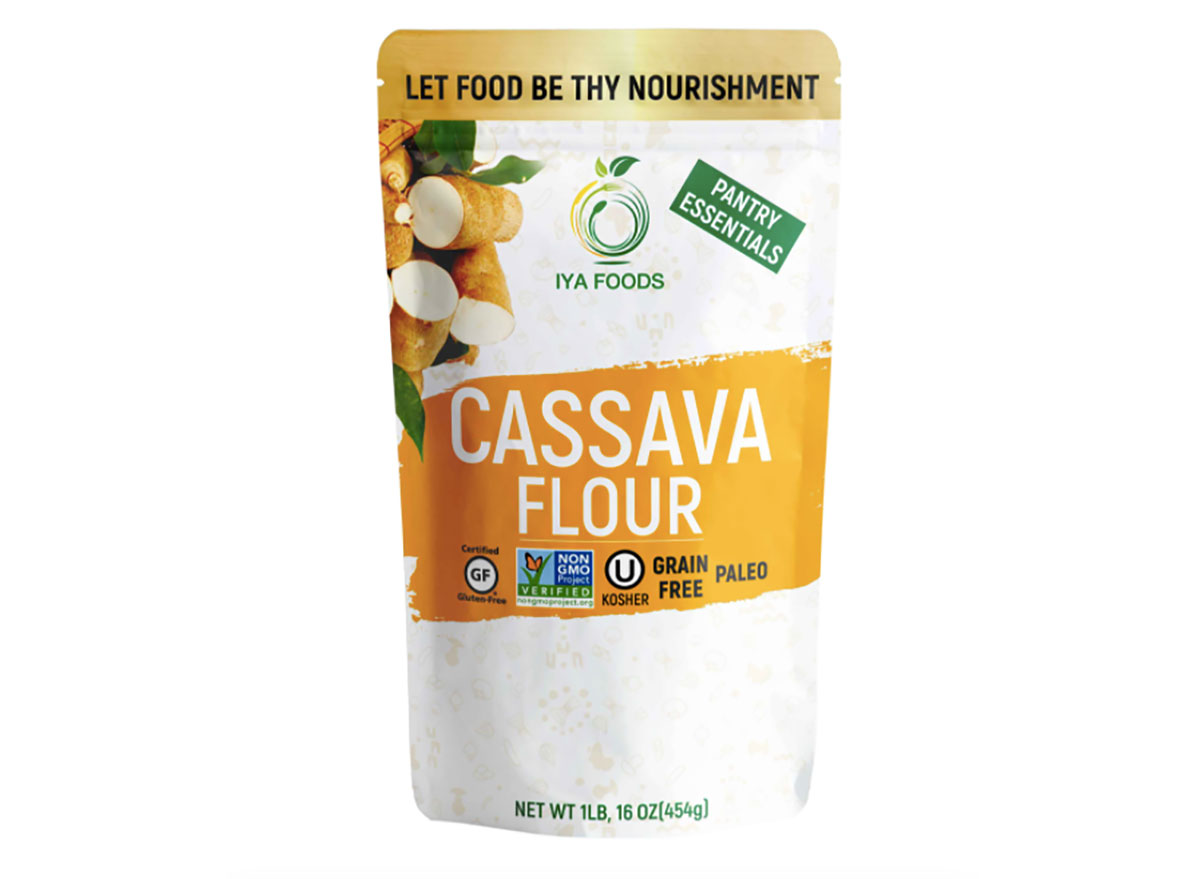 6254a4d1642c605c54bf1cab17d50f1e
From alternative flours to seasonings and spices, Iya Foods has everything you need for a healthy, delicious meal at home. You can even buy the products in bulk!
Love Cork Screw Wines
With fun names like Good Times, Good Friends and Touch the Sky, Love Cork Screw wines are the perfect gifts for friends and family. You can find them at various grocery stores, including Whole Foods, and wine shops across the country.
Fineapple Vegan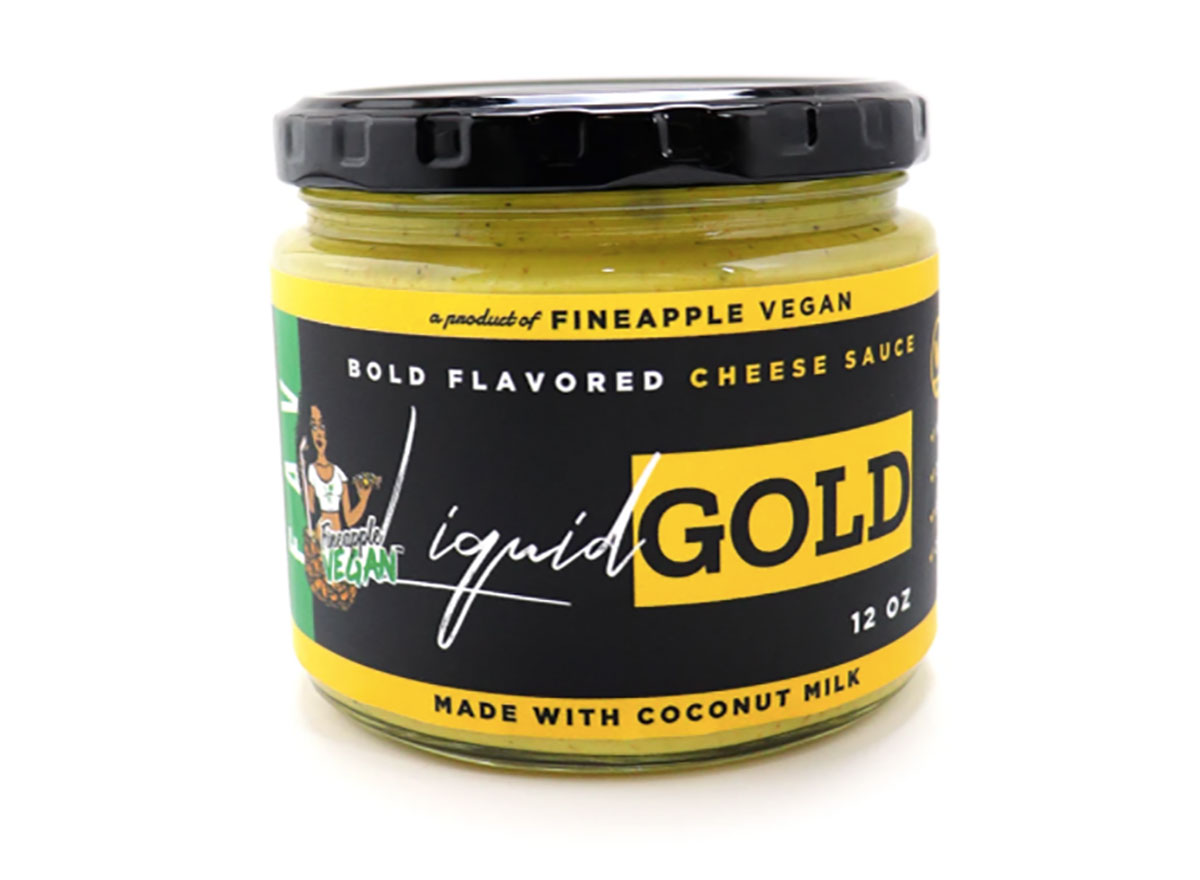 Another vegan food company for the win! Fineapple Vegan offers the delectable Liquid Gold Cheese Sauce—even non-vegans will love dipping chips in this dairy-free queso.
Ellis Island Tropical Tea
Ellis Island Tropical Tea founder Nailah Ellis-Brown uses her great-grandfather's tea recipe to make delicious bottled iced tea options. Find them in the refrigerated section at Sam's Club and Whole Foods, as well as at regional grocers.
The Spice Suite
This D.C.-based spice shop sells everything you need for a flavorful meal. While you'll have to visit the D.C. store in person to buy individual spices, you can sign up for The Spice Suite's monthly SpiceBox online to have a variety of spices shipped to your door.
Dope Coffee
"We came here to show the world that premium coffee and Black culture go hand in hand," the Dope Coffee website says. Message received! You can order bagged coffee, shirts and mugs, and even coffee-scented candles and a coffee-infused beard and scalp serum on the company's website.
3 Parks Wine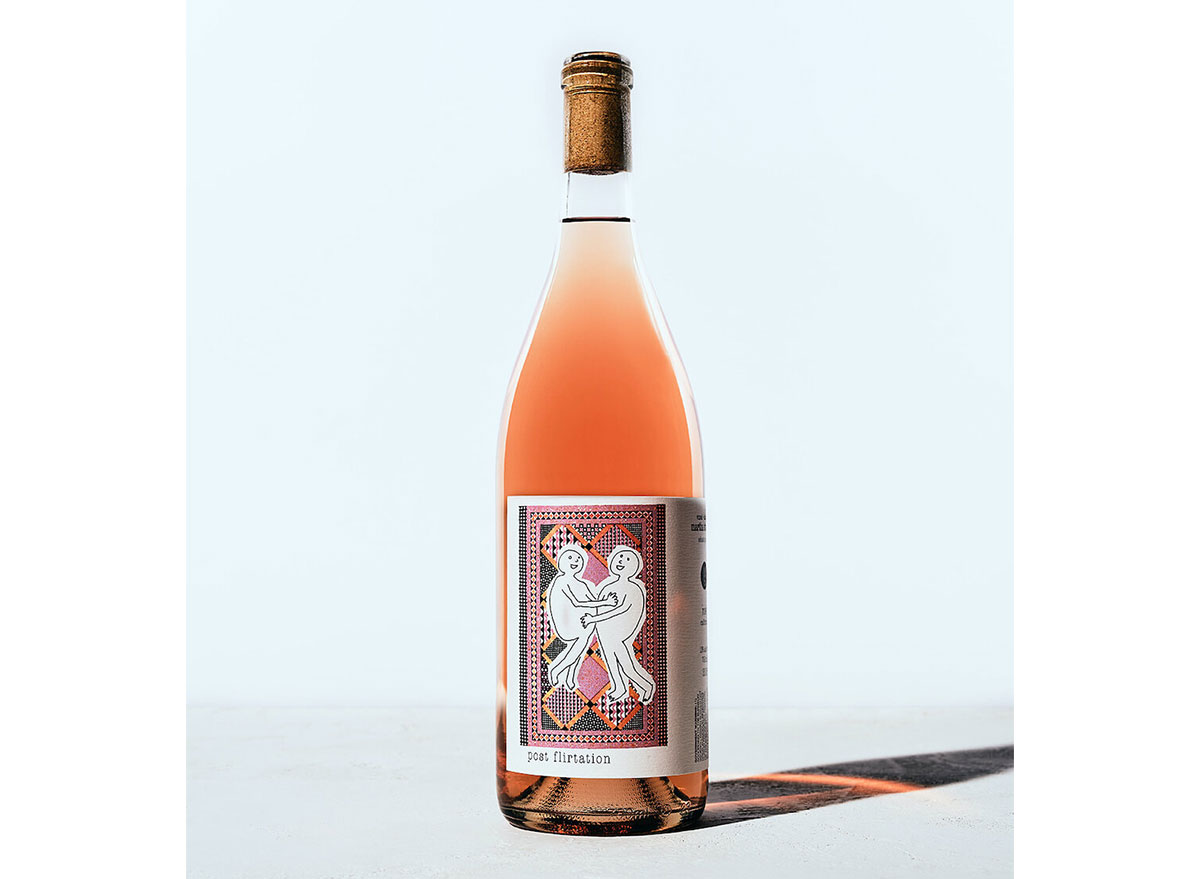 This Atlanta-based wine shop offers online shopping, including two monthly wine club options. And if you're in the area, stop by 3 Parks Wine Shop in person for tastings and events!
Project Pop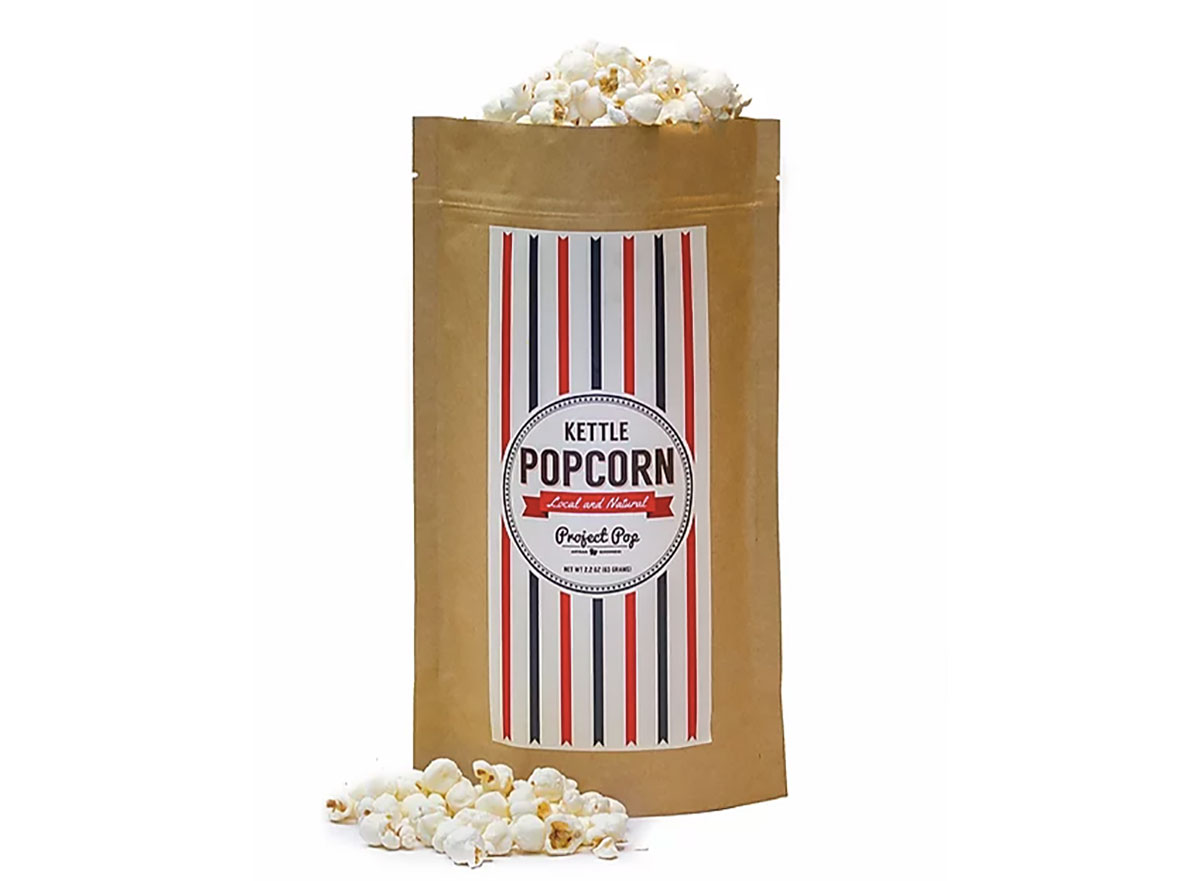 If kettle corn is your jam, you need to know about Project Pop. This vegan, organic popcorn will ship right to your door—perfect for quarantine movie nights.
SipSlow Tea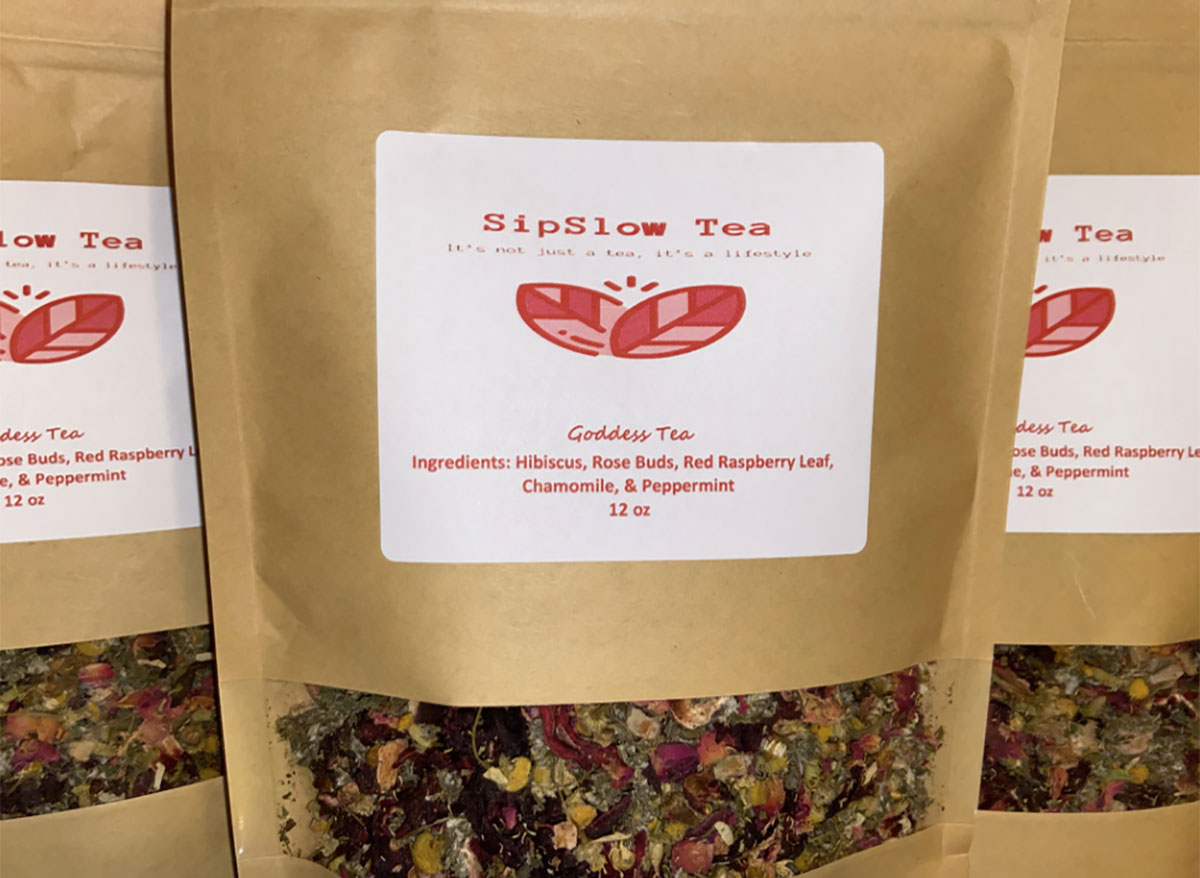 Is there any more time-honored way to relax than by drinking a cup of tea? SipSlow Tea wants customers to relax with blends like Goddess Women Wellness Tea.
Ivyees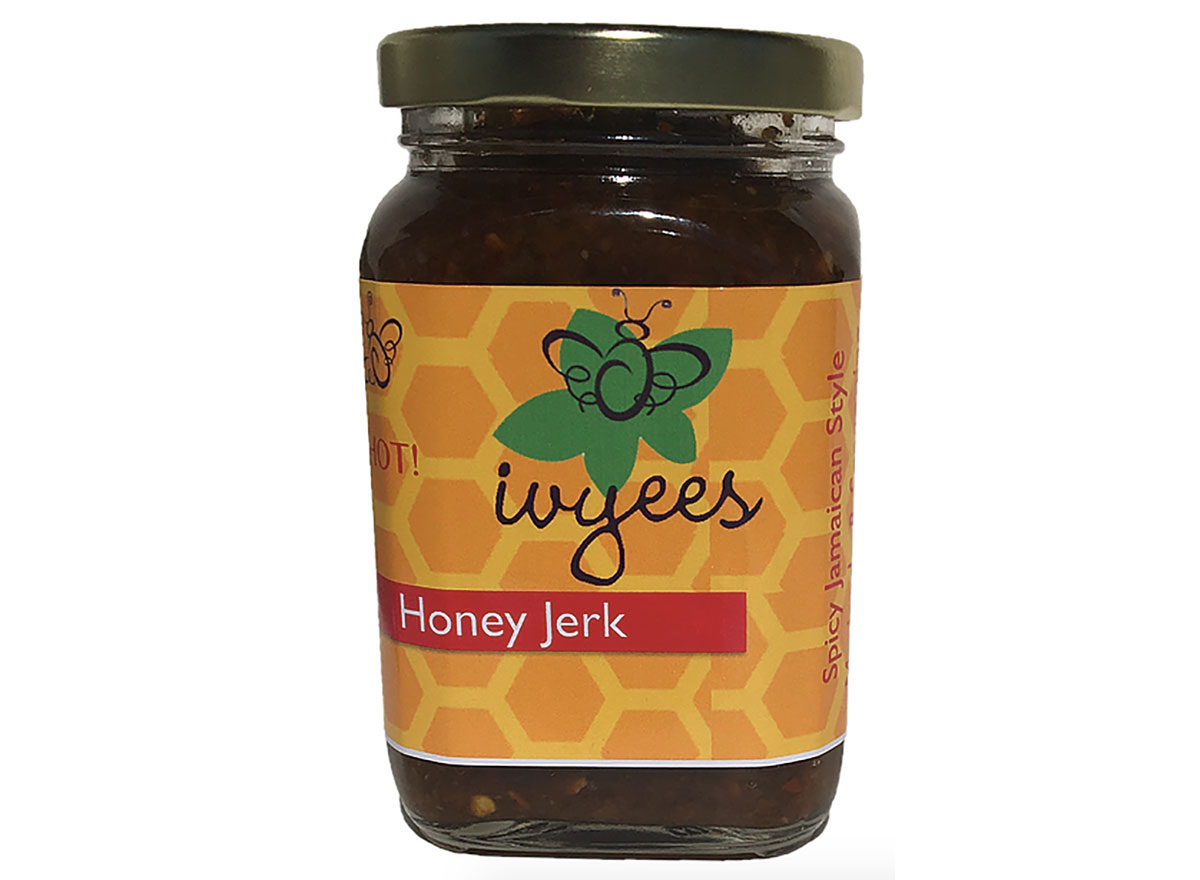 Need some honey to go with all your new loose-leaf tea? Ivyees sells raw honey, bee pollen, and even skincare products made with honey.
Maya's Cookies
These vegan cookies are the stuff of dreams for vegans and omnivores alike. Maya's Cookies come in flavors like marble fudge, brown sugar butterscotch, and chocolate funfetti, so there's something for everyone with a sweet tooth.
Symphony Chips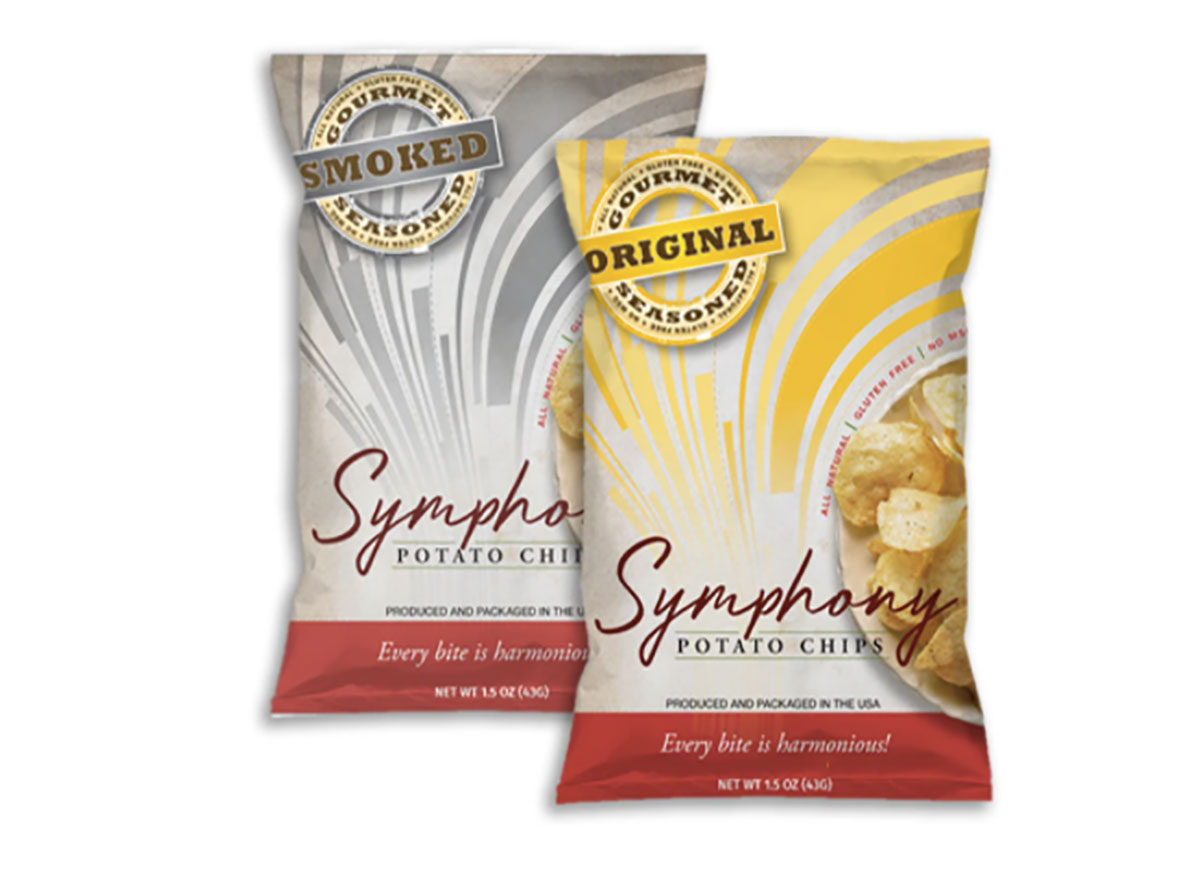 What started as a spice company later turned into one of the best places around for comfort food. You'll love the smoked Symphony Chips even more than the "original" flavor.
Cuples Tea House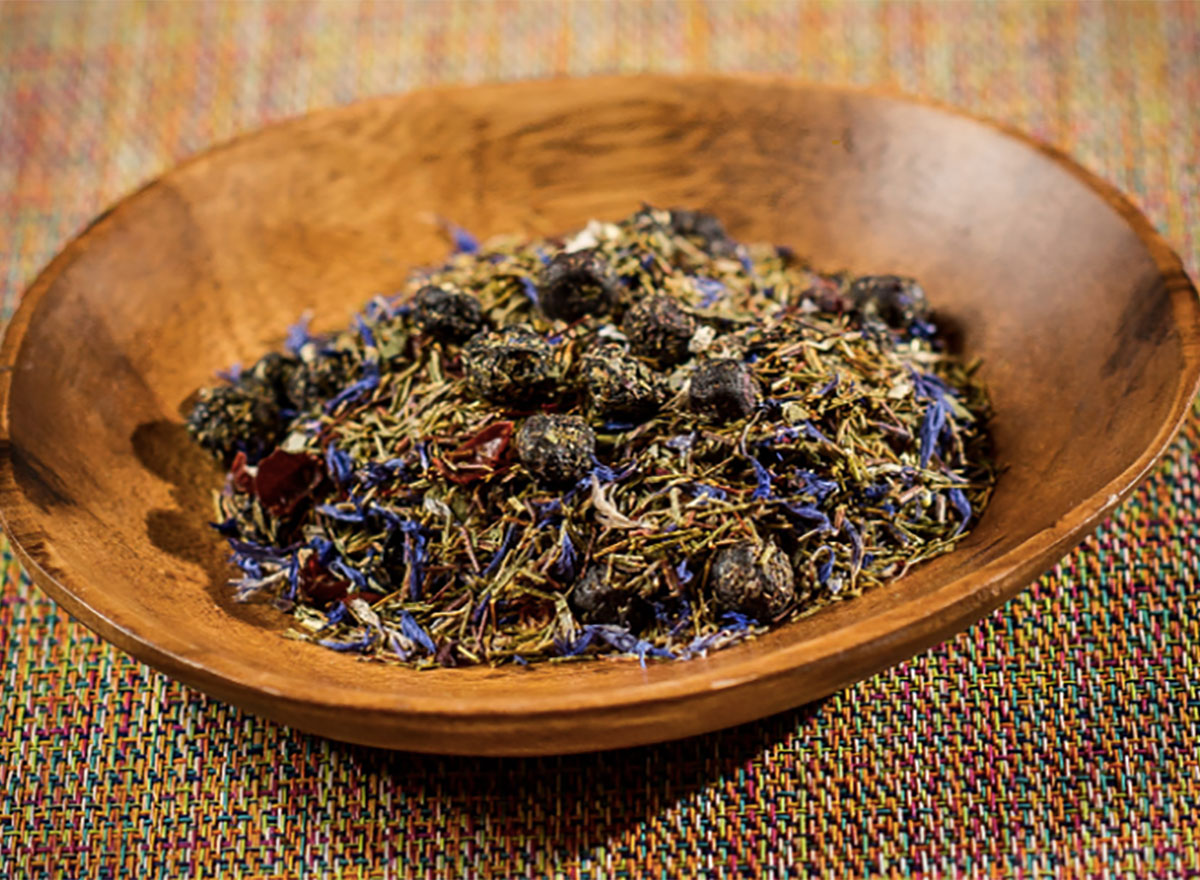 This Baltimore-based tea house ships its products nationwide. If you're looking for a healthy but delicious drink, any of the Cuples Tea House blends will do the trick.
Oh-Mazing Food
Looking for an actually healthy (but still delicious) granola brand? Look no further than Oh-Mazing Food. Made with gluten-free oats and natural flavors like cranberry and orange, this is one granola you can feel good about eating.
Uncle Nearest Whiskey
Named for the first Black whiskey distiller in the United States, Nathan "Nearest" Green, Uncle Nearest Whiskey is based in Tennessee. If whiskey is your drink of choice, give Uncle Nearest a try!
Maison Noir Wines
Sommelier André Hueston Mack founded Maison Noir Wines back in 2007, and the company has built a legion of devoted fans since then. Like some of the other wine brands on this list, Maison Noir's offerings have fun names like Love Drunk, a fruit-flavored rosé.
Healthy on You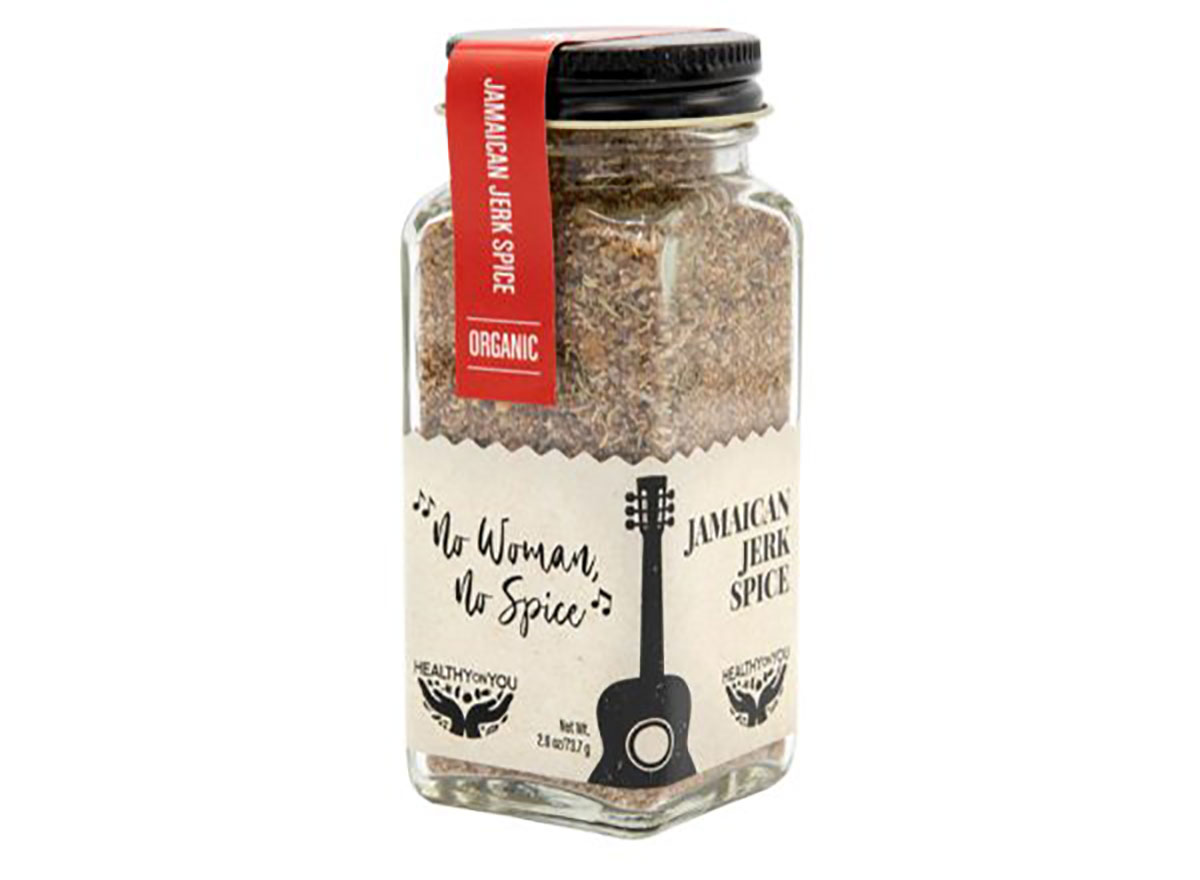 With fun names like "No Woman No Spice," Healthy on You might just have the most fun spice blends around. Never suffer through a bland meal again!
Swag Brownie Barz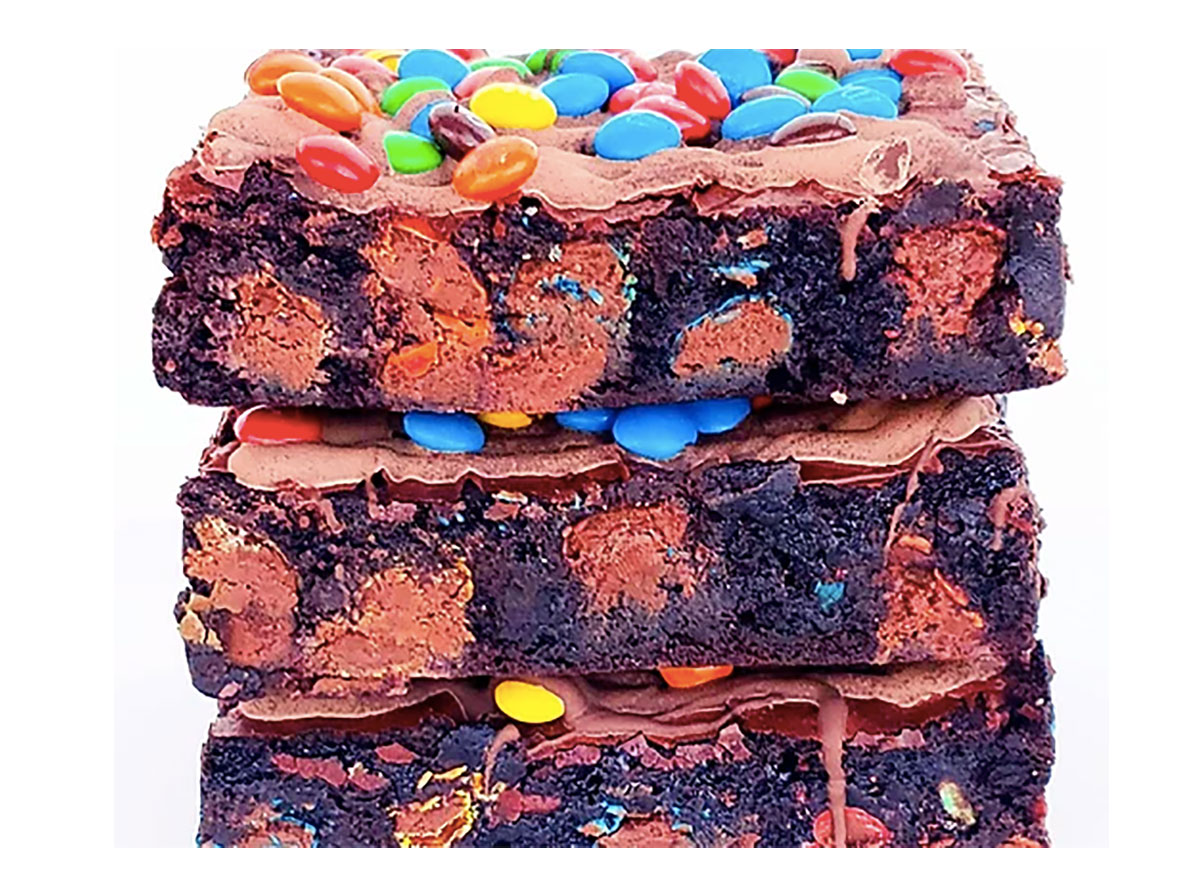 Prefer brownies to cupcakes or cookies? Swag Brownie Barz is your dream come true. With everything from cookies 'n cream blondies to toffee-flavored brownie thins, these sweet treats deserve a place in your life.
VeganSmart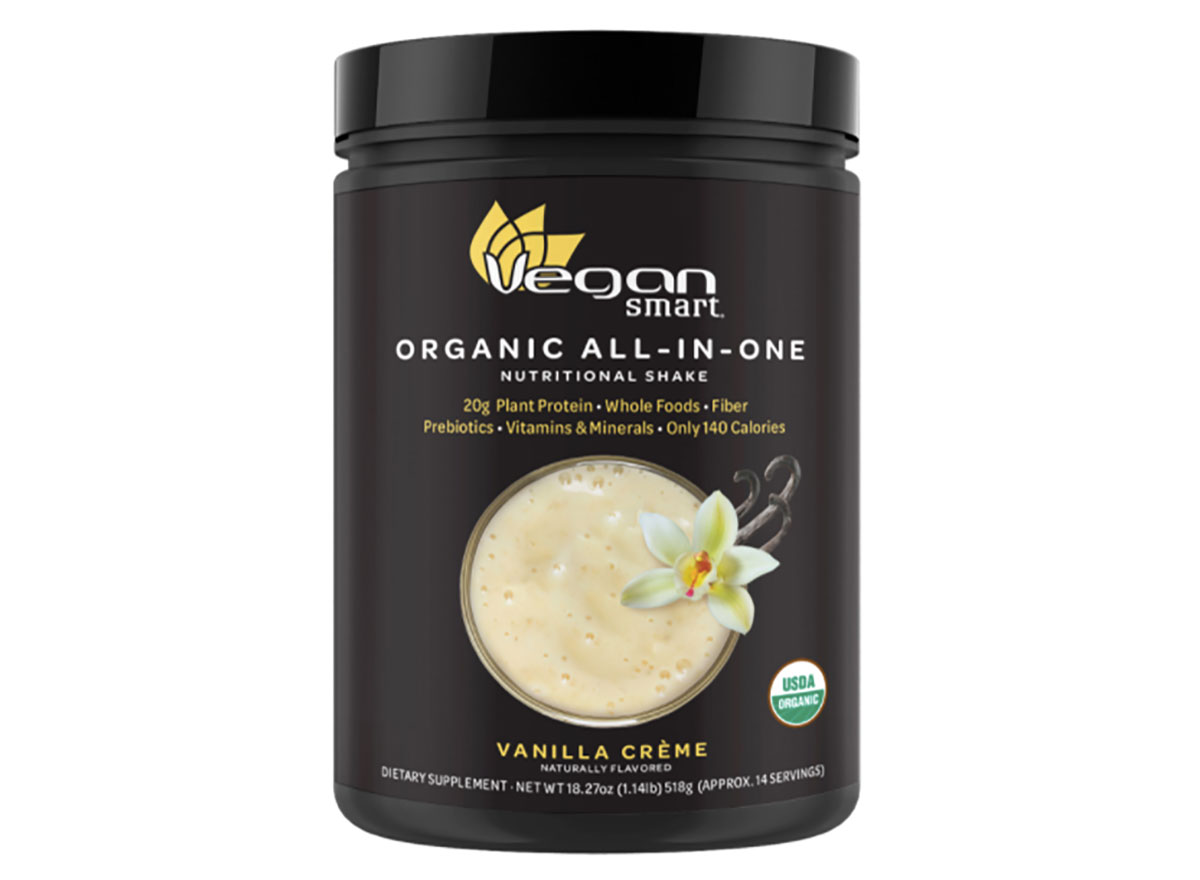 Vegan protein powder (that actually tastes good) can be hard to find, but VeganSmart makes it easy. We love the "chai spices" flavor!
AubSauce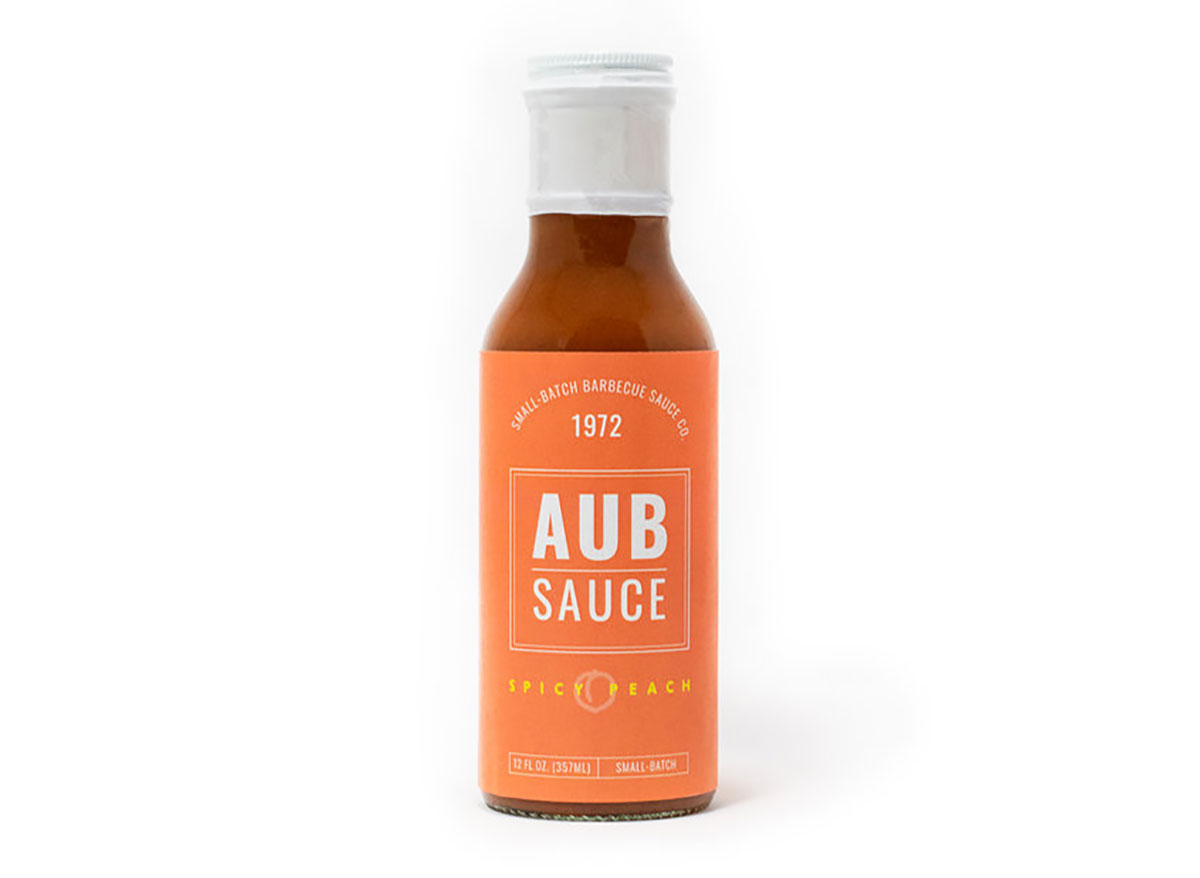 In the market for a new barbecue sauce? Give AubSauce a try! This Atlanta-based sauce is true to its Georgia roots, using the power of peaches to make a sweet BBQ sauce.
Boss Blend Coffee
Boss Blend Coffee sells its beans ground or whole, so you can order them to suit your preferences and needs. The company even has single-serve packets of pour-over coffee to make mornings that much easier!
Lillie's of Charleston
Named after a family relative and her legendary Sunday dinners, Lillie's is for all the barbecue lovers out there. The brand makes barbecue sauce, hot sauce, and spice mixes, and you can order them on Amazon!
TeaSquares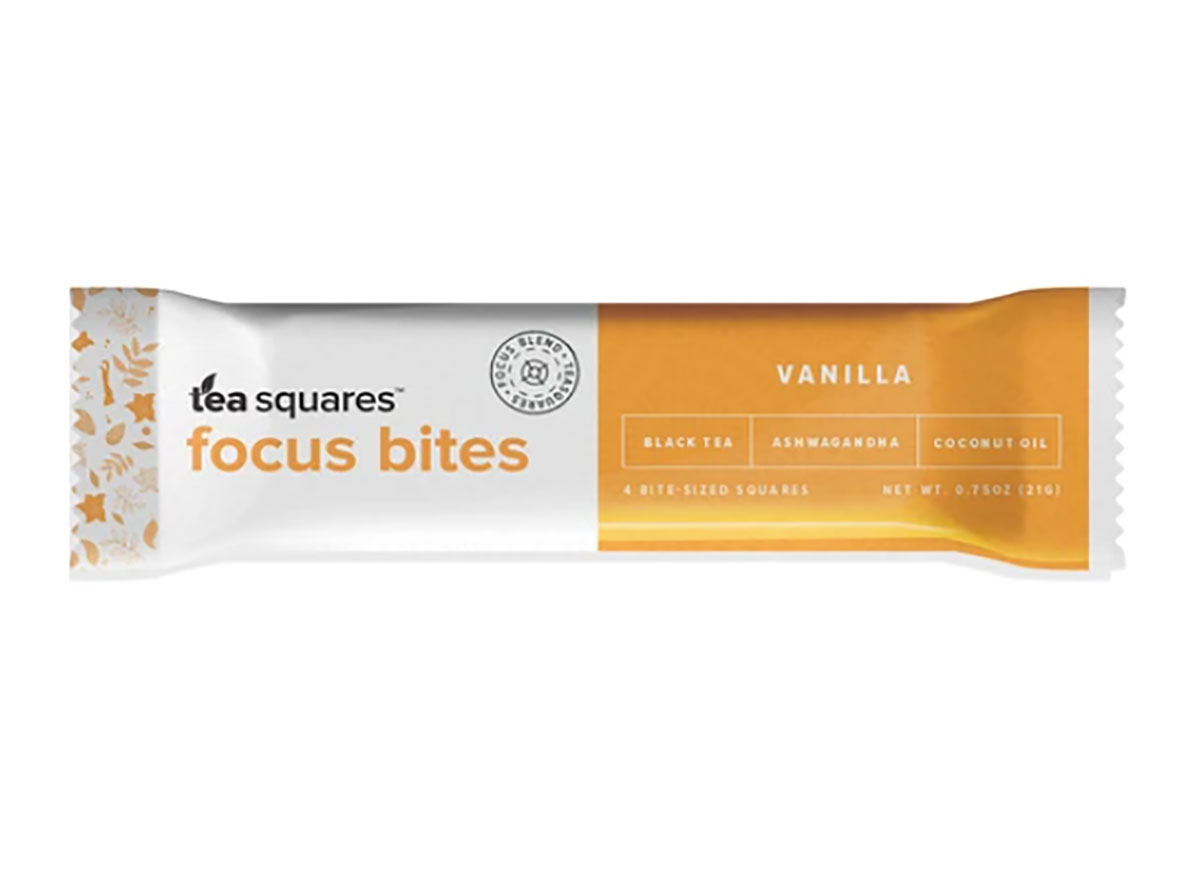 Whether you're refueling after a workout or just snacking as you work on the computer, everyone can use an energy bite sometimes. That's where TeaSquares come in. And you can feel good about shopping the company—as its founder Jordan Buckner told me, the company is Black-owned and hires "young adults from underserved minority communities."
Kay's Kookies
Kay's Kookies is based in Georgia, but you can order a platter of their delicious cookies shipped nationwide. There are gluten-free and vegan options, too!
Berry Bissap
Based in the Hudson Valley, Berry Bissap is a West African tea company that's in the midst of its launch right now. The tea is sold in a few local markets so far—you can use the company's form to request that it be stocked in your local supermarket!
Karibe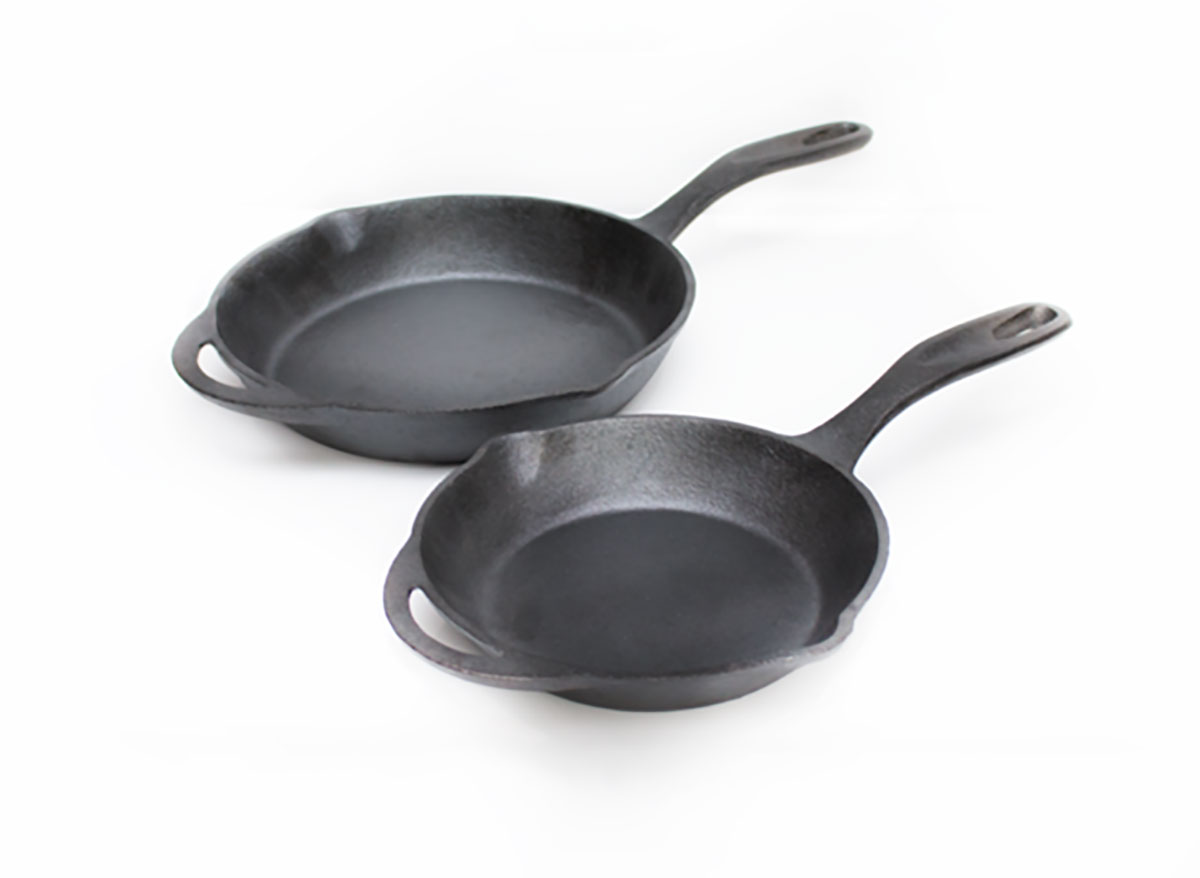 Need some cookware for all of these delicious food items? Karibe is a Black-owned business that sells quality cast-iron skillets for all your cooking needs.
Delights by Dawn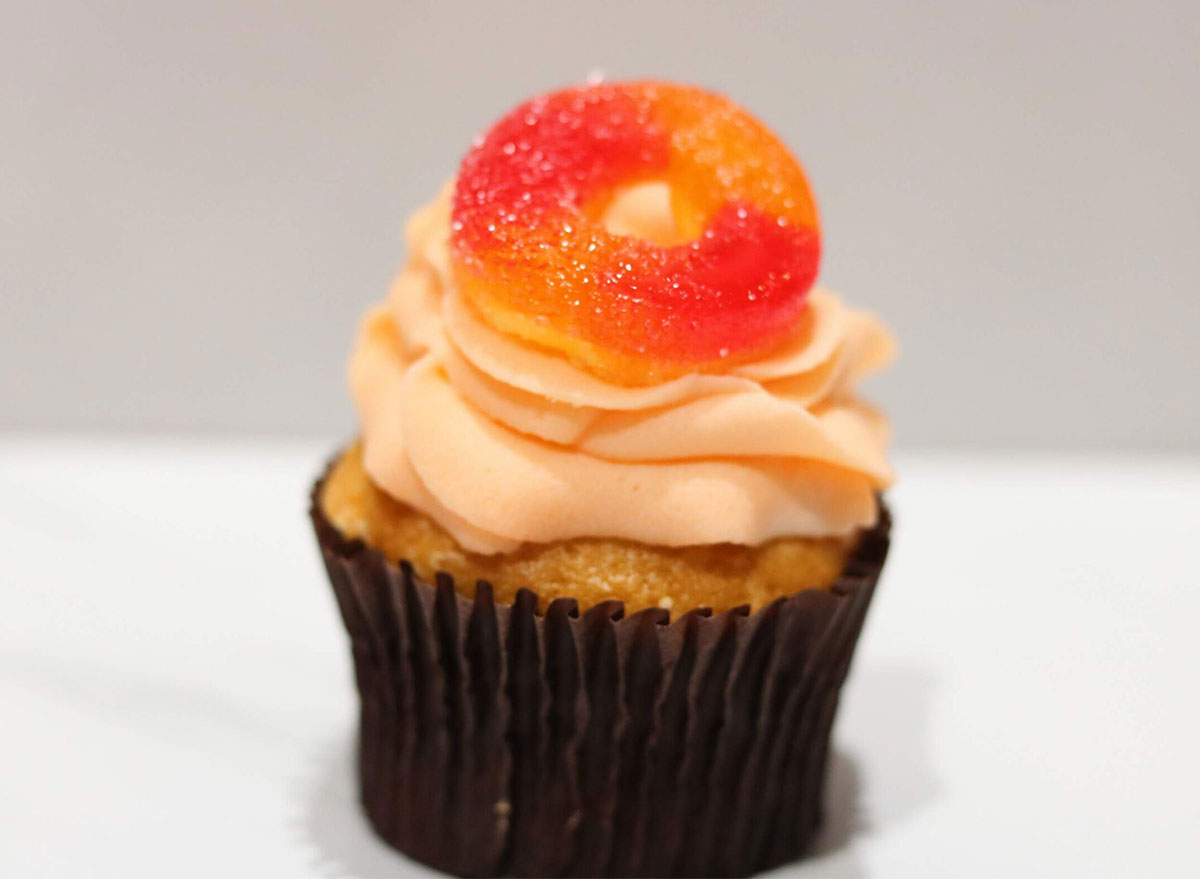 Delights by Dawn makes alcohol-infused cakes and cupcakes for all your boozy dessert needs. Order a cake for pickup if you're in the Atlanta area, or order non-frosted infused cakes for national shipping.
Habeeb's Gourmet Sauces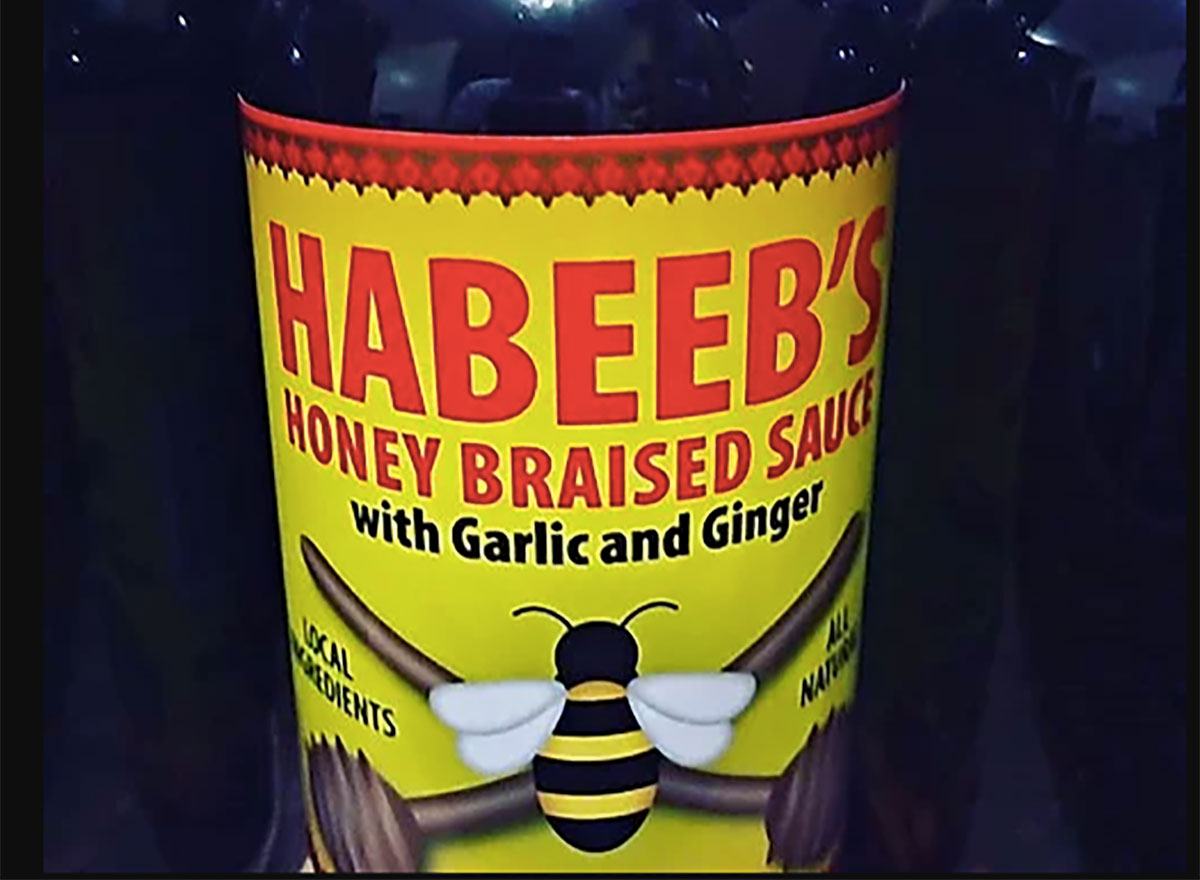 Habeeb's Gourmet Sauces is a Black-owned business that makes an Asian-inspired sauce for all your cooking needs. The honey-braised sauce is perfect for stir-fries, poultry, and more.
The Right Spice Company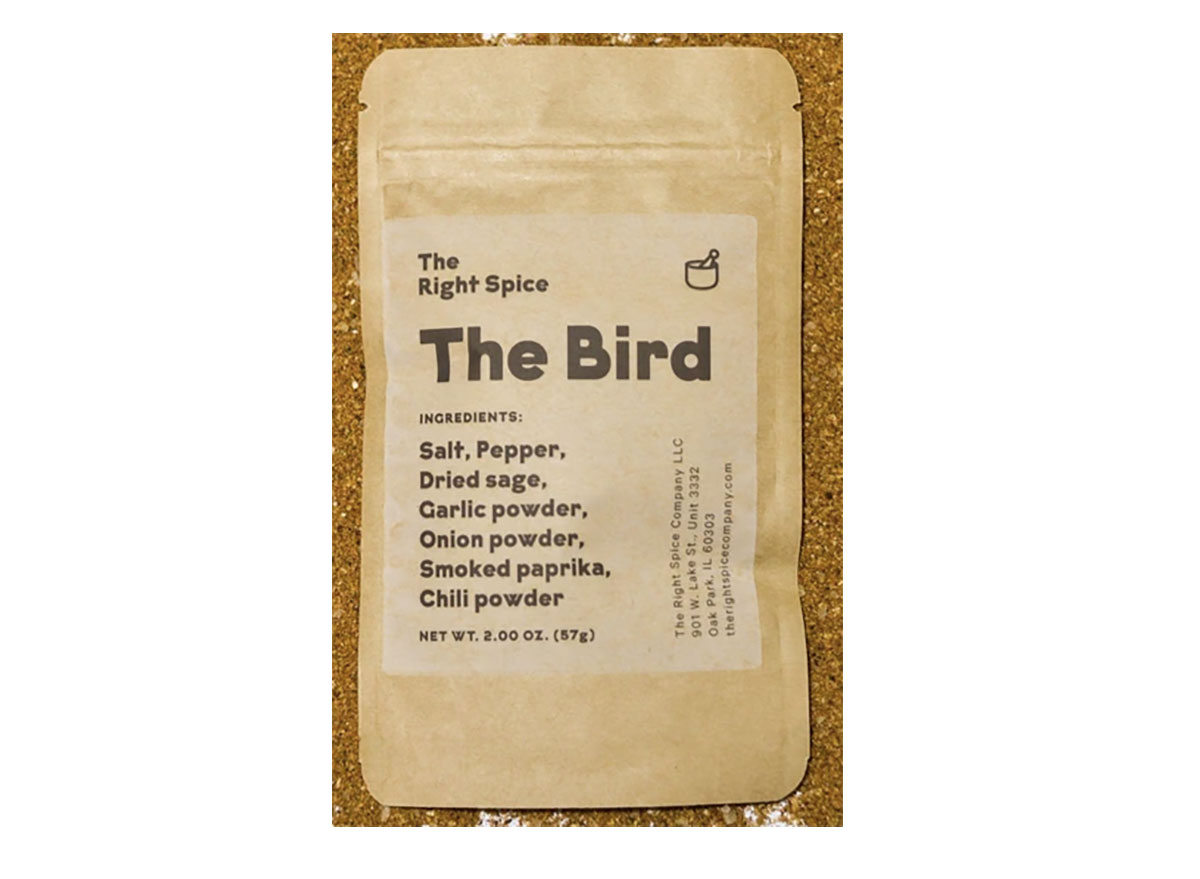 What's cooking without the perfect spices to season your food? The Right Spice Company has seasonings ranging from classic salt and pepper to The Bird, a mixture of seasonings perfect for cooking chicken.
Meghan De Maria
Meghan De Maria is a senior editor at
Eat This, Not That!
, specializing in food, product, and restaurant coverage.
Read more about Meghan