7 Healthy Habits Lily Tomlin Swears By To Look Amazing at 82
Lily Tomlin is unstoppable—at 82, she's still working hard in Tinseltown. Her hit Netflix show Grace and Frankie, alongside best friend and longtime collaborator Jane Fonda, recently ended in April, and she has no plans to stop. And one way she's able to continue working is by taking good care of herself. Tomlin shared in 2018 that she struggles with osteoarthritis, which is even more reason to remain healthy and keep moving.
Here are seven ways Lily Tomlin prioritizes her health.
She cooks at home.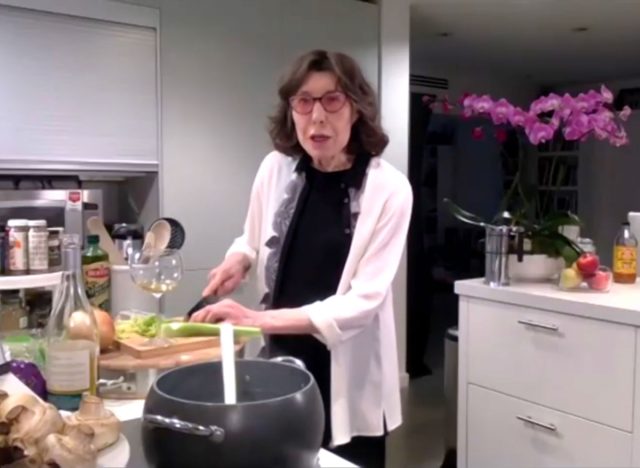 One way Tomline makes sure she eats healthy is by cooking for herself at home. She told Glamour in 2021 that she's been trying to eat food that's better for the planet, and she has lately been ordering vegan meal kits. However, she has one gripe: she doesn't know what she'll be getting in them.
"You don't really know exactly what you're eating," she said. "There's not like…a descriptive discussion on it on the lid of the dish."
She eats vegan food.
While Tomlin hasn't officially shared that she is vegan, she told Glamour she prefers vegan meals. And she is a huge animal advocate. Tomlin has worked with PETA (People for the Ethical Treatment of Animals), participating in campaigns for the organization against SeaWorld and other zoos.
She started working out with Jane Fonda.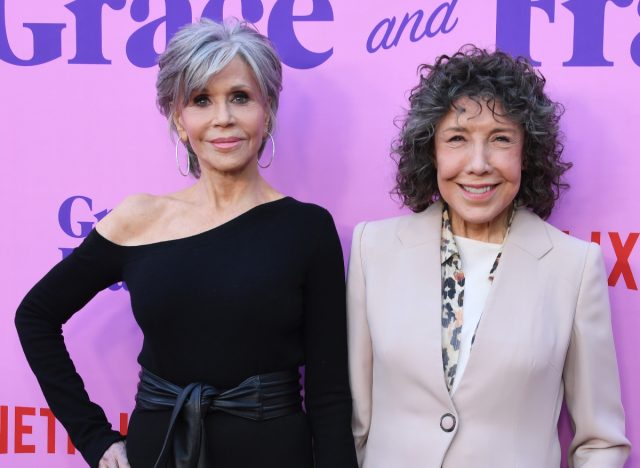 During an appearance on The Ellen DeGeneres Show in 2016, Jane Fonda shared that they started working out on set, according to Hollywood.com.
"We've just started (filming) season three of Grace and Frankie and Lily and I, we've made a little workout room on the soundstage," Fonda said. "It was our trainer's idea. She was worried about Lily and she thought I could kind of encourage her to go in there and do her stuff."
…but she didn't always love it.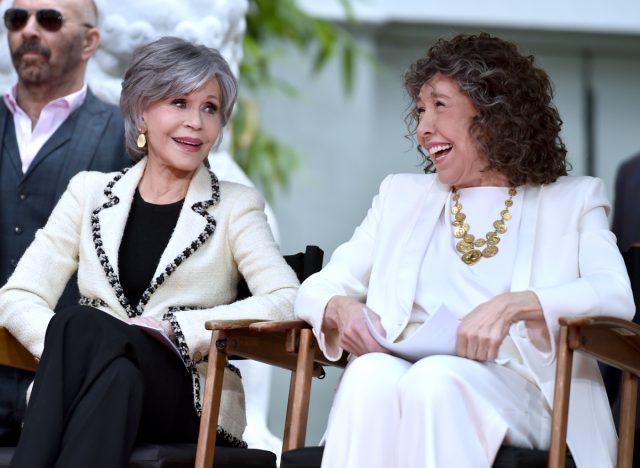 Although they may work out together now, Tomlin used to hate it. She shared with the Connecticut Post in 2018 that during her time shooting the film 9 to 5, she shared that Fonda tried to get her working out and "exercise with her every day. I would arrive and drag my mat away from the mirror and get behind her so she couldn't see me and just make sounds like I was exercising," she said.6254a4d1642c605c54bf1cab17d50f1e
While Fonda didn't turn her into a fitness fiend, Tomlin shared that she did make her "very aware of my posture."
She continues working through her body image issues.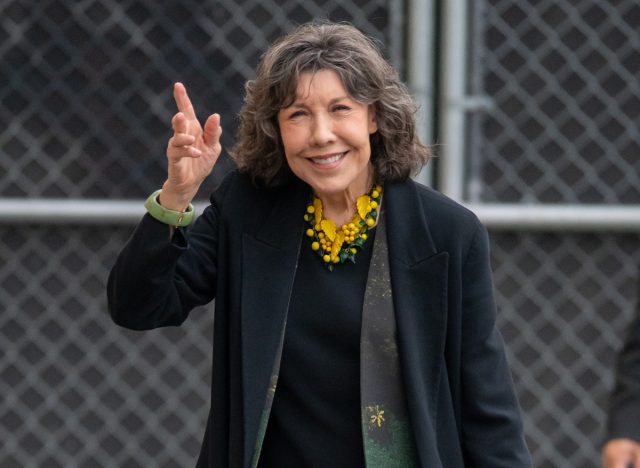 Even though she's been a Hollywood star for years, she still struggles with accepting her body.
"I've changed quite a lot but, OK, not completely. I was a perfectionist then," she told AARP in 2015. "I thought I looked too thin. And I still worry about photographs. Even now I'll say to the person behind the camera: 'You sure you've got the shot?'"
She focuses on her mental health.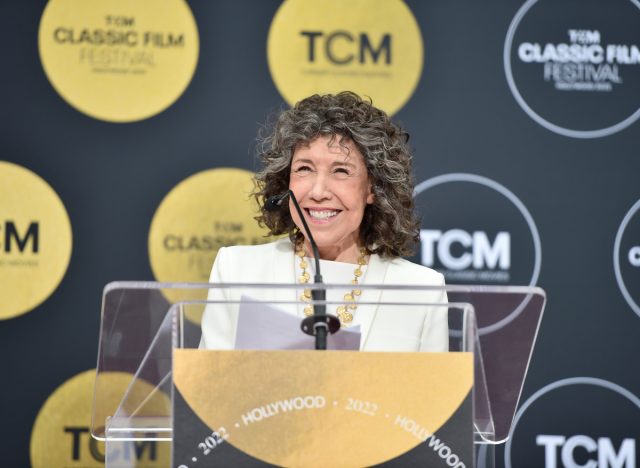 Tomlin also makes sure she is staying well mentally. She told AARP, "What did Pablo Casals say? In his 90s, he still gave the same answer when someone asked why he continued to practice cello every day. He said, 'I'm beginning to notice some improvement.' At this stage in my life, I understand that completely."
She thinks "young."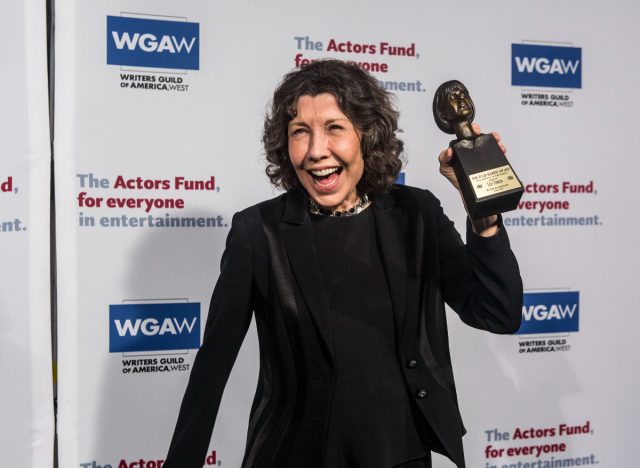 One philosophy Tomlin adheres to is thinking "young." She shared with The Daily Beast in 2017 that while working out does help keep her young, it's more about her mindset.
"Oh, she looks just fantastic. She does work out. She does stuff all the time," she said about her friend Jane Fonda. "And I do kinda. (Laughs) So I manage to hold it together. But we think younger. We don't think like we're as old as we are. But we understand that we're as old as we are."