How Local Restaurants are Supporting Black Lives Matter
Some independent eateries in major cities can't make large donations, so they're getting creative.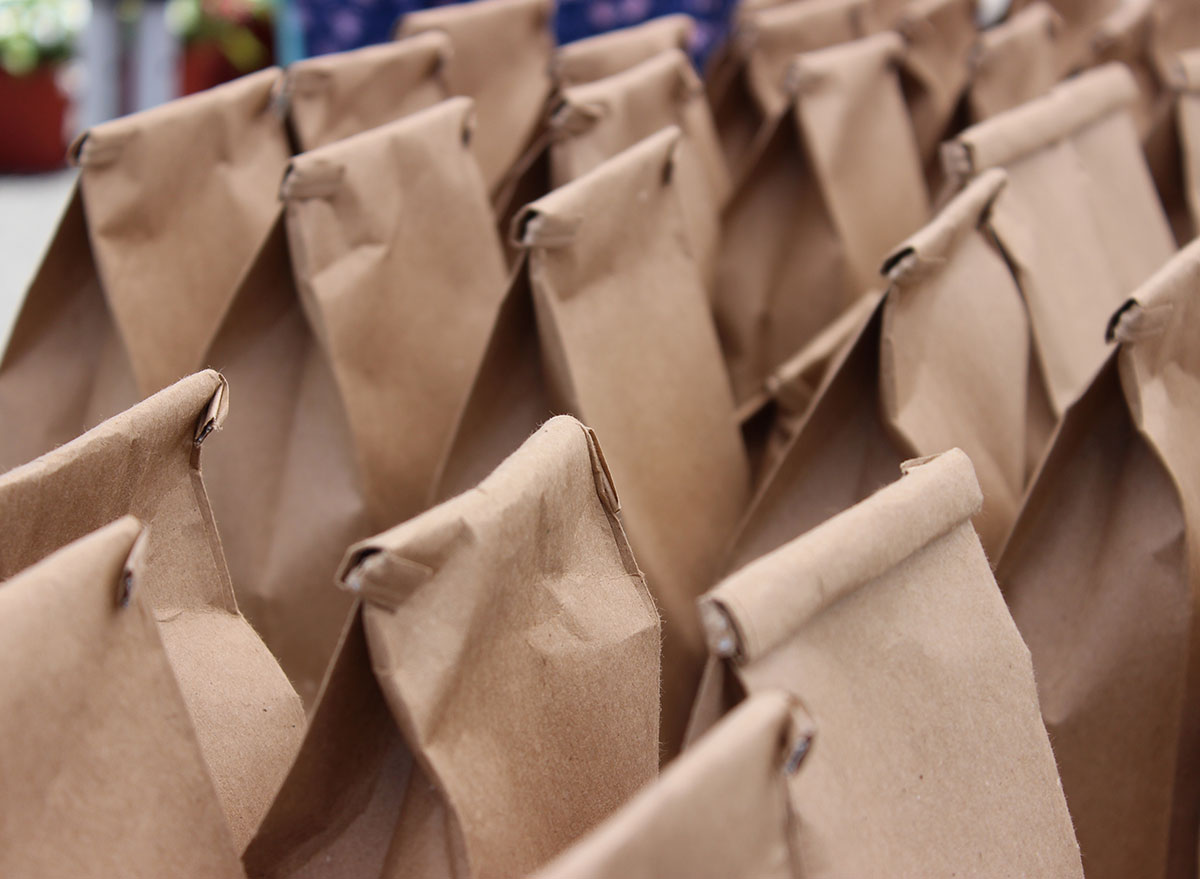 Given recent events, many local restaurants in over 140 cities across the U.S. have taken the initiative to help fight against systemic racism by leaving out food, water, and other supplies and donations for protestors.
Just yesterday, Pies 'n' Thighs in Williamsburg, Brooklyn left sandwiches wrapped in paper and water bottles out on a table for protestors to pick up on their way home. (It was a COVID-friendly method, too.) They also released a statement on Instagram of how they would support the cause.
For many independent restaurants that are already struggling financially from the pandemic, donating food to protestors is the best way they can support the Black Lives Matter movement. Remember, local restaurants arguably took the biggest hit from the shutdown, with many having to shutter their dining rooms and kitchens entirely—rendering them unable to provide takeout or delivery. Some even closed permanently due to severe financial loss.
In some cities, the action has become more violent than in other areas, with local businesses having their storefronts vandalized and windows smashed. While this is a detriment to the livelihood of independent restaurants, many owners and chefs have been empathetic as to why these acts have happened. Take Baco Mercat in Los Angeles as an example: Their storefront was completely destroyed during protest activity, however, in an Instagram post, instead of calling for sympathy, they said they understood.
The restaurant quoted Louis D. Brandeis, "If we desire respect for the law, we must first make the law respectable."
The New York Times reported that Pimento Jamaican Kitchen, which sits just a few blocks from where George Floyd was killed in Minneapolis, handed out "packed go-bags for marchers that included critical supplies to protect themselves… gloves, face masks and face shields, eyewash kits, gauze and other first-aid."
It's clear that many local restaurants are standing in solidarity and doing what they can to support the BLM movement. For more, Here's How You Can Support Black-Owned Food Businesses in Your City.
Cheyenne Buckingham
Cheyenne Buckingham is the news editor of
Read more
More content from
Restaurants