6 Reasons Texas Roadhouse "Legendary" Steaks Are So Cheap
And no, it's not because they're low quality.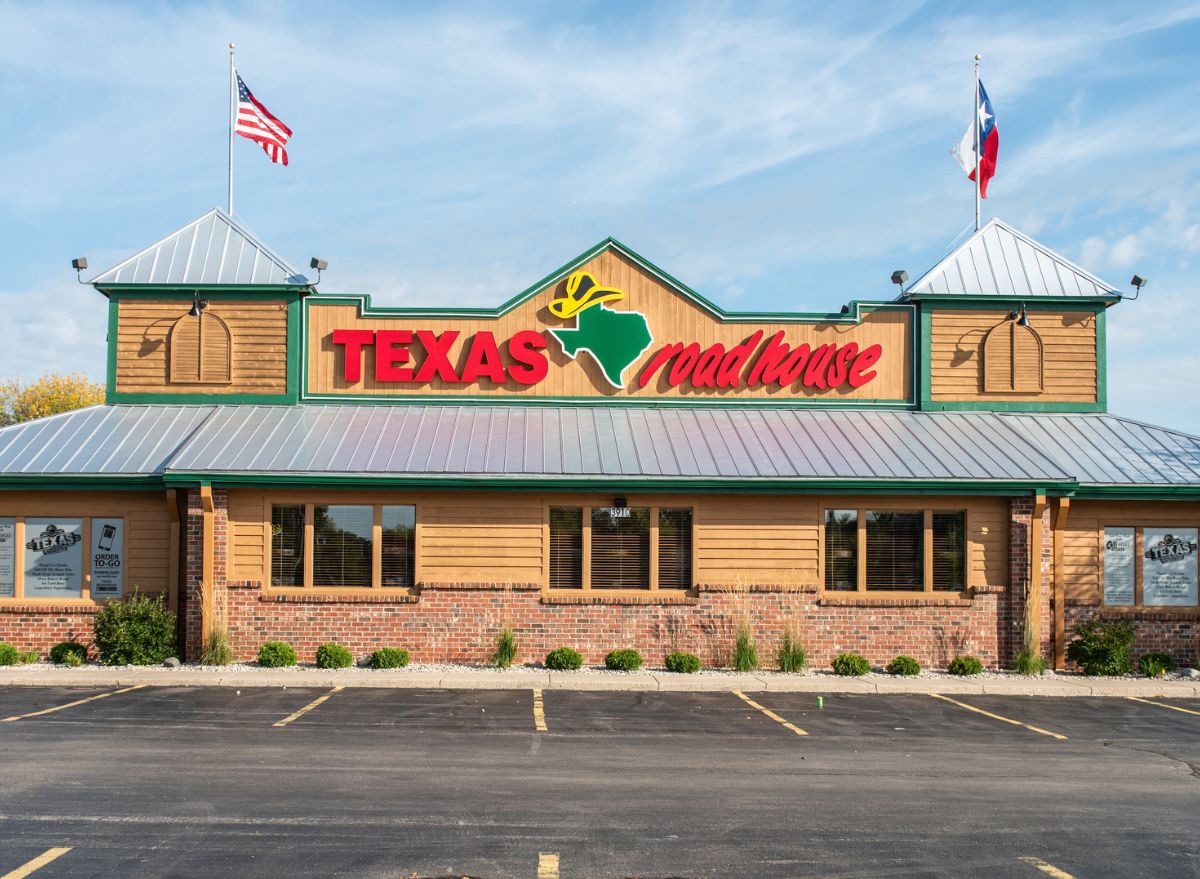 At a quick glance, there are a lot of similarities between Texas Roadhouse and most of the other casual, mid-priced steakhouse chains you'll find spread across America. They all have similar Old West-themed decorations adorning the walls, calorie-bomb appetizers like the huge fried onion,  loud music, and special bread.
What you won't see at Texas Roadhouse is the same prices when it comes to steaks, however. Texas Roadhouse has consistently lower pricing on its steak than its primary competitors like Outback Steakhouse and Black Angus. For example, when you compare current pricing on sirloin steaks, an eight-ounce steak at Texas Roadhouse costs $15.49, while an eight-ounce sirloin steak at Outback costs $18.99. And at Black Angus (at the time of this article) an eight-ounce sirloin steak costs $23.99.
While we can certainly appreciate a lower price on a comparable steak, we were perplexed as to just how Texas Roadhouse keeps its steaks so low priced. So we did some digging, and here are five things we found. Plus, don't miss I Tried Texas Roadhouse for the First Time Ever—Here's What I Loved.
Low prices are part of the business model
Texas Roadhouse's business model is predicated on getting lots of people through the doors and being served a meal. To do that, they keep their prices on customer favorites, like steak, quite low—in fact, the chain often sells steaks for below-going market value, cutting into potential profits but knowing it is securing more business in terms of volume, according to Seeking Alpha. If people keep coming back for the cheap steaks, they also buy the sides and salads and beers and such. Plus, they're not eating at a competing chain.
It's all about the upsell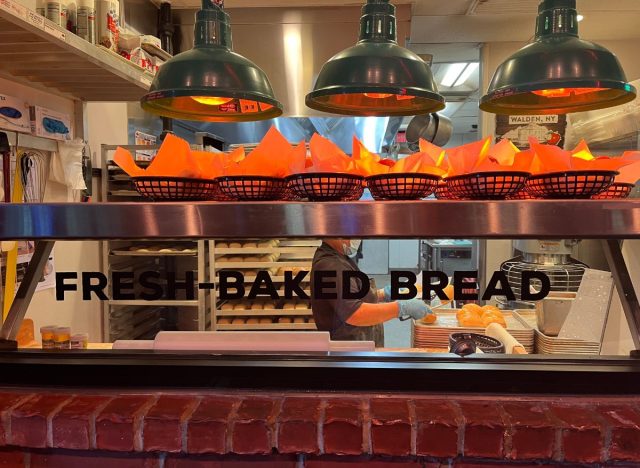 If you've ever been to Texas Roadhouse, the upsell starts immediately, you just aren't aware of it. A large case of hand-cut steaks beckons as the server grabs a hot, fresh-baked batch of their signature bread with honey-cinnamon butter. According to a profile on the chain's business model, profits on steak are slim, but the steak is the draw that gets customers in the door to spend higher margin foods like alcoholic drinks and other items. Plus, you might come in for a cheaper 8-ounce sirloin and end up eating a hand-cut ribeye from the case, with a loaded baked potato, a couple of appetizers for the table, and a signature drink. Plus, you probably brought your kids who are getting the Kraft Mac 'n' Cheese kids meal for a huge markup. All wins for the steakhouse.
The chain makes deals with beef suppliers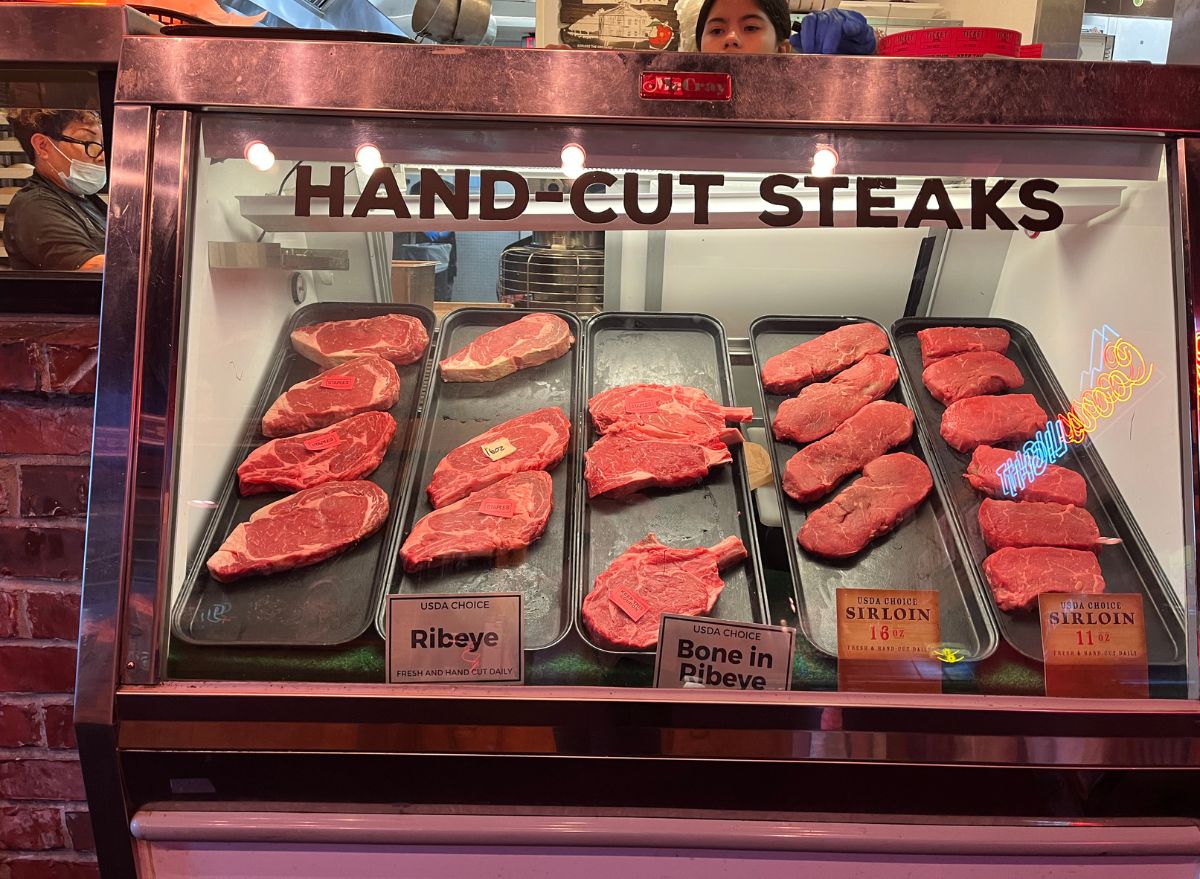 Much like airline companies will lock in fuel prices for years at a time in order to manage costs, Texas Roadhouse locks in deals on beef with its suppliers that are often in place for months or even a year or longer, according to Harvard's Technology and Operations Management. By locking in contracts with beef suppliers, the chain becomes inoculated against rising prices in the meat marketplace and can control its costs.
Texas Roadhouse skips lunch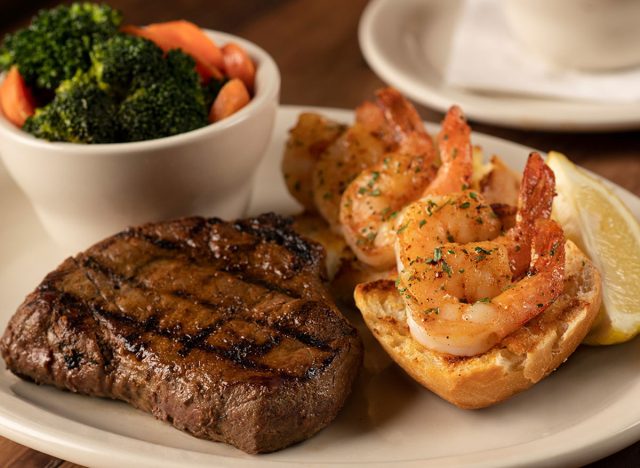 Unlike most casual steakhouse chains that tend to open at 11 AM daily, Texas Roadhouse is only open for dinner on weekdays, serving lunch only on Saturday and Sunday. In a "fact sheet" published on the restaurant's website, the chain states in part that "the dinner-only philosophy ensures our managers of a better lifestyle and reduces our real estate costs since we do not have to be located in high-traffic business districts." We're not sure we fully buy that part about lifestyle, but the reduced costs part is certainly true.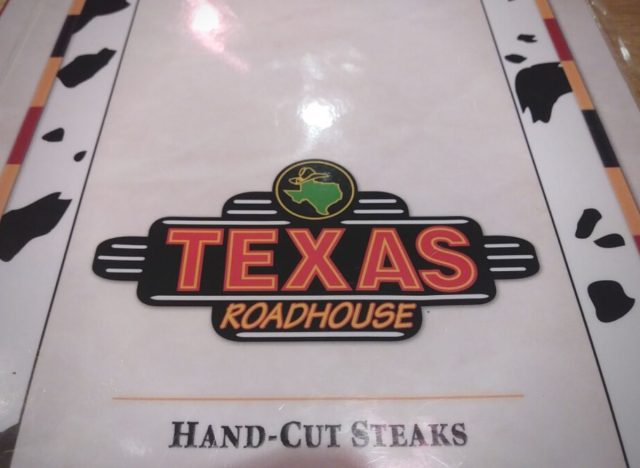 Many restaurants rely on frequent menu changes, temporary promotional items, and a seasonal rotation of offerings to keep customers coming back. That may drum up some interest, but it also sends up costs, what with a need for more advertising, new training, differing hardware for prep and serving, and so forth. According to Mashed, the Texas Roadhouse menu rarely changes, which means lower operating costs and the ability to keep food prices low.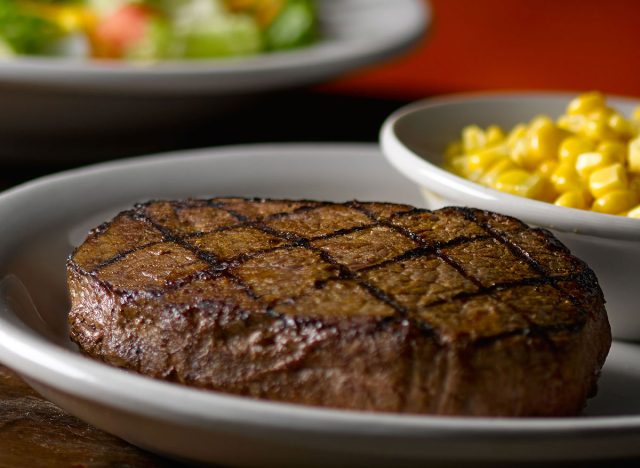 According to Statista, Texas Roadhouse is the biggest steakhouse in America in terms of sales. In 2021, it enjoyed a whopping $3.717 billion in systemwide sales, while the next largest chain, Outback Steakhouse, was a distant follower with $2.621 billion. By the very nature of how brisk its sales are, Texas Roadhouse can afford to move some products along at lower prices, knowing that the volume will make up for the reduced per-item price. And more than make up for it, when you look at those numbers.6254a4d1642c605c54bf1cab17d50f1e
A previous version of this article was published in Oct. 2022. It has been updated with new information.
Steven John
Steven John is a freelancer writer for
Eat This, Not That!
based just outside New York City.
Read more about Steven