Martha Stewart Shared a Controversial Take On Pumpkin Spice Foods
There's only one thing that should come pumpkin-spice flavored, and it isn't your latte.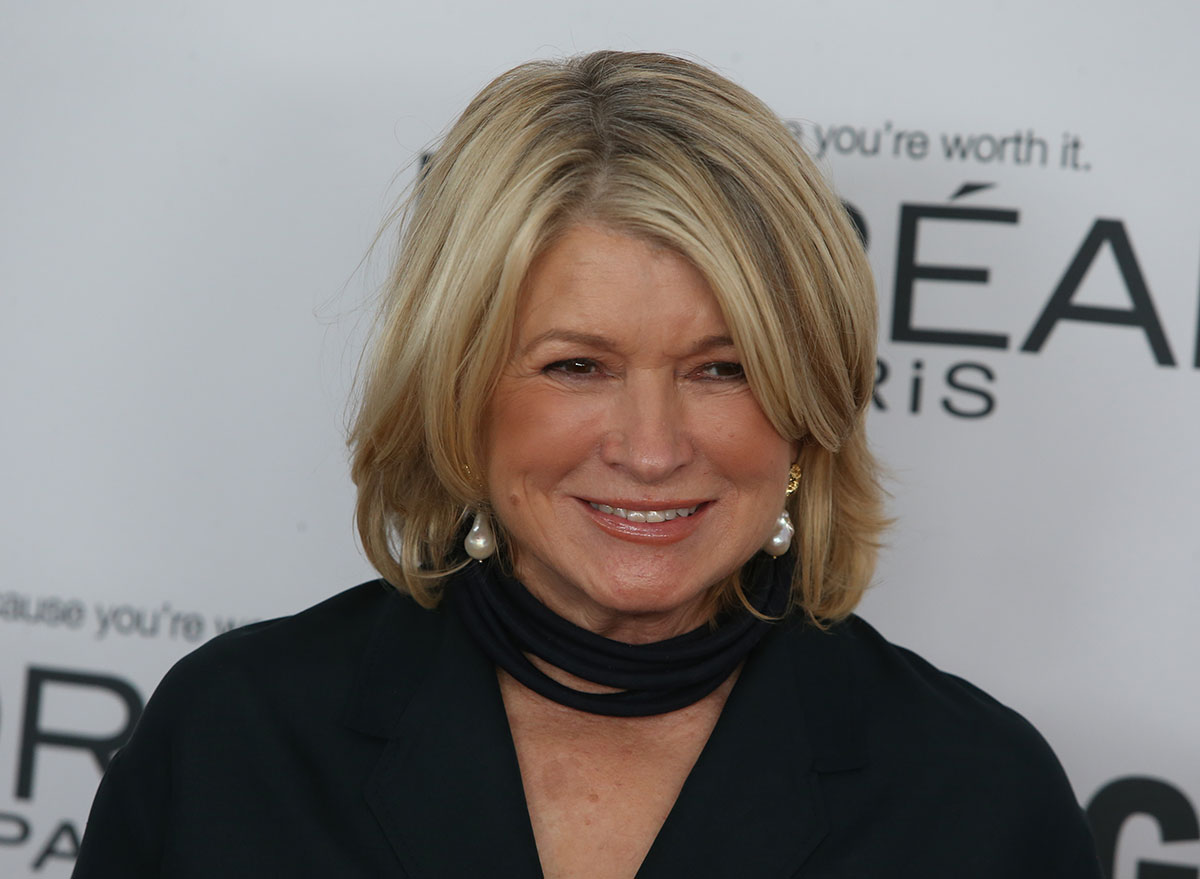 Whether you hate it or love it, pumpkin spice flavoring tends to evoke a strong reaction. Now the official flavor of fall, pumpkin spice was once relegated to lattes but has slowly snuck its way into so much more—ice cream, cereal, bagels, pasta sauce, and even soup.
On a recent appearance on the Today show, cooking and home goods magnate Martha Stewart was asked to weigh in on the use of this über-popular flavor, and one co-host was more than a little thrilled with her take.
Al Roker, who first made known his dislike of this "artificial flavoring" made of "chemicals" back in 2020, asked Stewart for her take on pumpkin spice.
"In a pie, I love it. In anything else, I do not love it," Stewart told Roker. "I don't like cappuccino with pumpkin spice in it, I just don't."
And there you have it. Unless you're making Stewart a pie, step away from the pumpkin spice.
It's worth noting that "pumpkin spice" itself doesn't actually have pumpkin in it—it's a blend of cinnamon, ginger, nutmeg, allspice, and cloves that McCormick first started selling in 1934, though references to the use of a similar spice blend date all the way back to the 1700s.
In 2003, Starbucks' Peter Dukes launched the coffee chain's now-famous Pumpkin Spice Latte, and the rest is history—the seasonal offering quickly became a fan favorite and an official symbol for the cozy season. Twenty years later, the autumn classic hasn't lost its appeal, with the end of summer heralding a flurry of excitement about the return of the PSL.
While the Starbucks Pumpkin Spice Latte is a little heavier than your typical morning coffee at 390 calories for a grande beverage made with 2% milk, there are plenty of healthy pumpkin spice-flavored treats if you have specific dietary goals but are still craving this sweet and spicy fall flavor.
First of all, you can adjust how you order your PSL to majorly cut down on calorie and sugar content by asking for skim milk, skipping the whipped cream, or asking for fewer pumps of syrup. Beyond the world of lattes, there are tons of healthy pumpkin spice offerings in grocery stores right now too, from Pumpkin Spice RXBARs to Siggi's Pumpkin & Spice Icelandic yogurt.6254a4d1642c605c54bf1cab17d50f1e
If you've never been a fan of pumpkin spice, though, you can now rest confidently in your opinion knowing it's shared by one of America's favorite home chefs: Martha Stewart herself. While Stewart is busily preparing for the most pumpkin-themed holiday of all, Thanksgiving, you won't find her stocking up on pumpkin spice at the grocery store or ordering up pumpkin-flavored beverages anytime soon. Instead, her focus is on the main event: her turkey dinner, sourced exceptionally locally from her very own farm in Bedford, N.Y.
"I do have gobblers in the poultry yard. I have 17 of them right now," Stewart confirmed to Roker, who joked that there would soon be 16. But Roker underestimated just how many hungry mouths would be showing up to Stewart's Thanksgiving feast.
"Soon to be about 13," Stewart corrected him, inadvertently adding another piece of Thanksgiving wisdom to her appearance. According to Stewart, pumpkin spice is for pumpkin pie only, and three turkeys are better than one.
Louisa Ballhaus
Louisa is a culture writer and author from New York City covering entertainment, celebrity, and lifestyle content for outlets like
Cosmopolitan
and
Bustle
.
Read more about Louisa