McDonald's Menu May Be Forever Changed Post-COVID-19
Your options at the Golden Arches might just look different—permanently.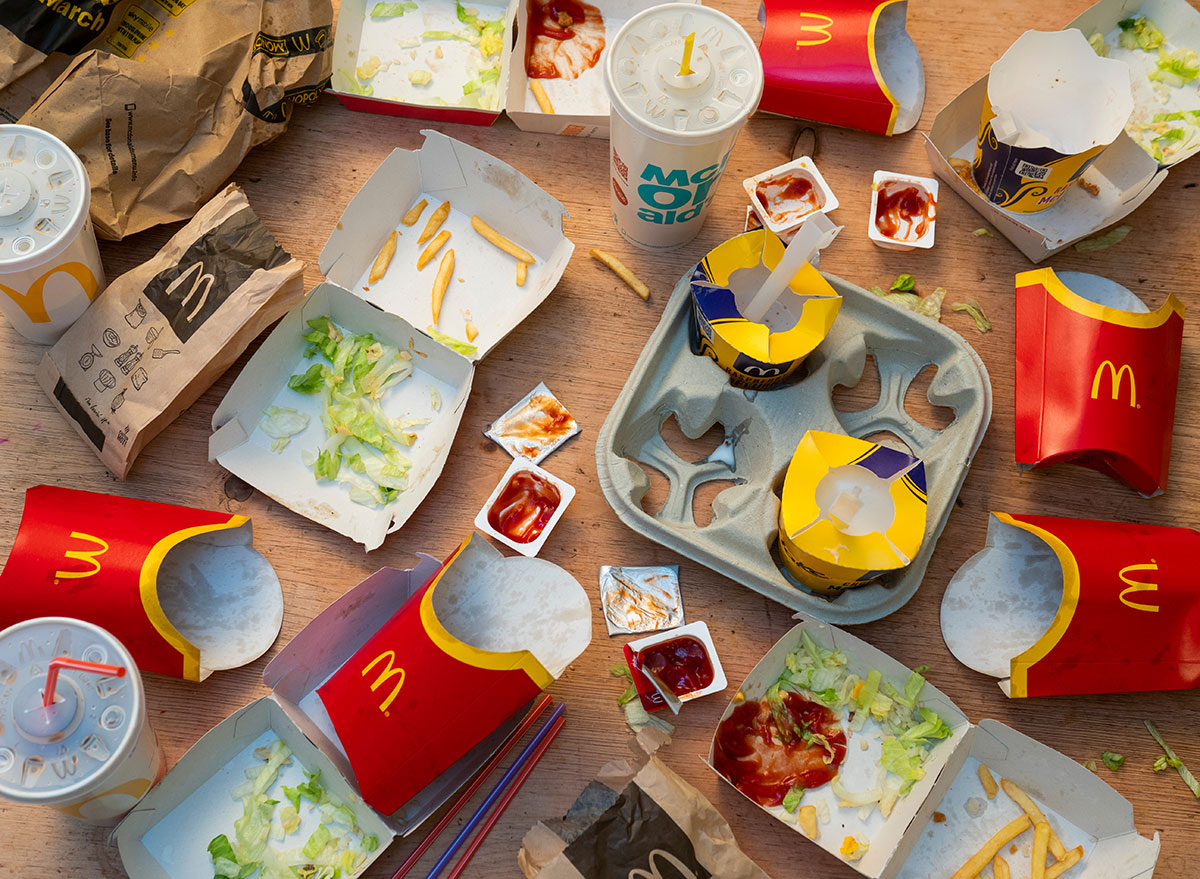 As many restaurants are slowly reopening, McDonald's is taking a look at how it's going to fully bounce back, post COVID-19. While the beloved fast-food chain's drive-thru was still operating, the menu was limited, breakfast sales declined, and overall, there were fewer guests, as dining rooms were closed. Now, it seems like some of these coronavirus-related changes might just be here to stay, especially when it comes to the McDonald's menu.
The last few months, McDonald's—along with many other restaurants—paused any possible new additions to its menu, as dining in wasn't an option. But that won't be the case forever, or so it seems.
Previously in December and January, the brand had started testing two new sandwiches, the Crispy Chicken Sandwich and the Deluxe Crispy Chicken Sandwich, in Houston, Texas, and Knoxville, Tenn. This might be a sign of what could be coming in the future, as the brand's CEO Chris Kempczinski said in a recent press conference, "there's a big opportunity for us in chicken."6254a4d1642c605c54bf1cab17d50f1e
More premium chicken sandwiches giving the Big Mac a run for its money? We're here for it.
Is the limited menu really here to stay?
Just about everyone has wondered if there really is talk of potentially keeping the limited menu around for a bit longer, as the company is now in its recovery phase. It's been reported that this smaller menu allowed for employees to serve customers faster in the drive-thru.
Have no fear, as Kempczinski stressed that restaurants will "certainly" start adding more options back to the menu. He's made it clear that what matters most to the company is what loyal customers want. It might not be the full menu it once was, but there will be variety.
"[A] limited menu served a purpose for a period of time, but we have to be also attentive to what the customers are looking for when they come to a McDonald's and I think it's going to vary market by market," he said. "Whether it goes all the way back to where we were pre-COVID, I think that's probably unlikely. But I think it's equally unlikely that we're going to stay with the current menu."
So what's the deal with breakfast?
As you may already know, the breakfast meal options were some of the first that had been scaled back as the limited menu rolled out. Prior to the pandemic, Mickey D's was actually looking at introducing new baked goods to add to the breakfast menu, but that was halted.
Kempczinski said it is going to take some time to rebuild breakfast traffic, and that the great breakfast comeback will likely happen more slowly—regionally most likely—as the recovery phase and traffic patterns are different all over the U.S.
Currently, about 95% of McDonald's restaurants around the world are open again, which is up from 75% at the end of April. Things are only getting better and over time, we'll (slowly) see more changes come to the McDonald's menu.
"I am confident in our ability to manage through the immediate challenges and emerge from this pandemic in a position of competitive strength," Kempczinski said in a statement. "The steps we are taking in response to the pandemic and to accelerate recovery, while continuing to serve the great and familiar taste of a meal from McDonald's, will position us well for the next phase of this crisis."
Jennifer Maldonado
Jennifer Maldonado is a senior editor at Eat This, Not That!, specializing in food and health content.
Read more about Jennifer