5 McDonald's Menu Items That Are Slowly Going to Disappear
After reducing to a limited menu, it seems these menu items aren't making a comeback anytime soon.
As things started to get serious in the United States regarding the coronavirus pandemic, numerous businesses had to respond. McDonald's did not waste time in enforcing new policies within their establishments in order to keep the customers and employees safe. One of the ways they responded was by limiting their menu, according to a published article on their website. While some of the items were temporarily removed, there haven't been any signs of those particular nixed menu items coming back any time soon. So does that mean these McDonald's items are disappearing for good?
Only time will tell! For now, here are the items that are still missing on McDonald's menus nationwide.
Buttermilk Crispy Chicken Tenders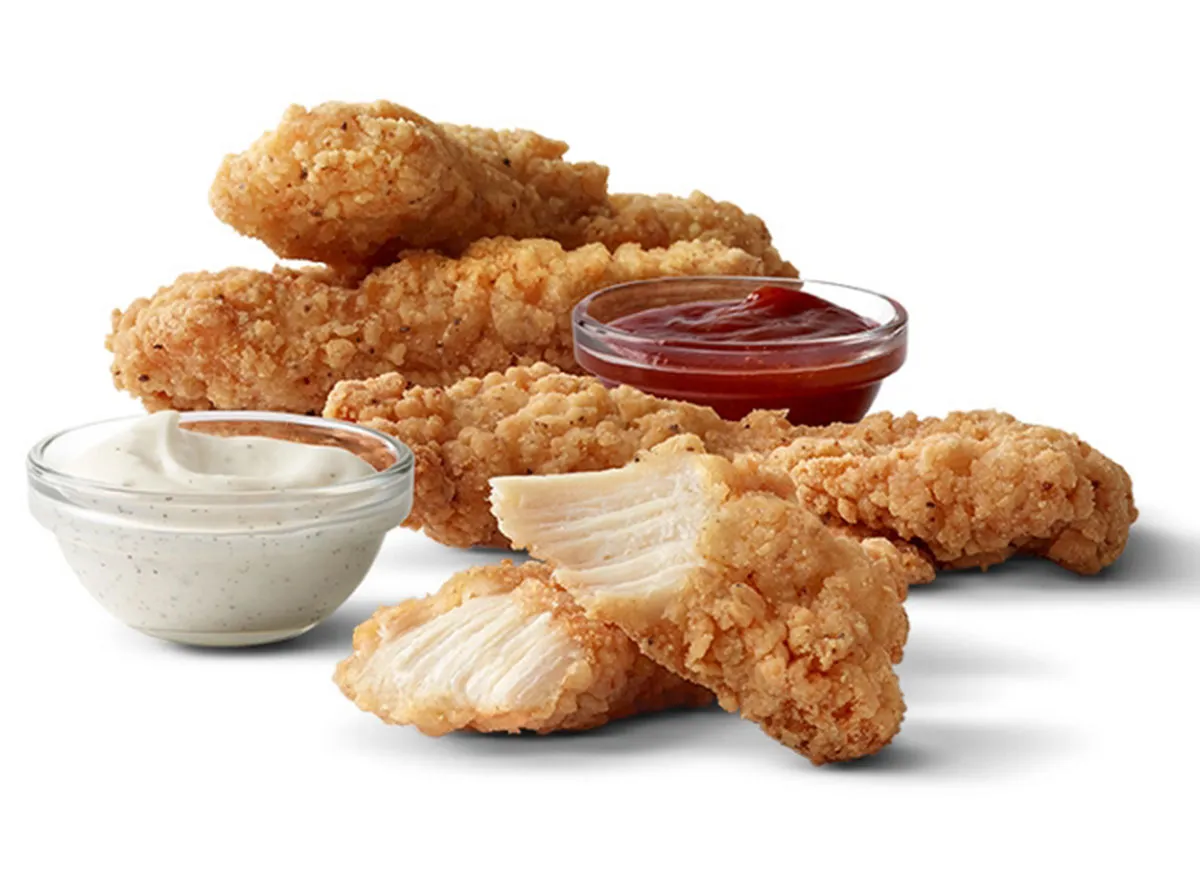 While there are options to order as many McNuggets and McChicken sandwiches to your heart's delight, right now those Buttermilk Chicken Tenders are not on the menu. For now, dunking those McNuggets in the sauce of your choice will have to suffice.
STAY INFORMED: Sign up for our newsletter to get the latest coronavirus foods news delivered straight to your inbox.
Grilled Chicken Sandwich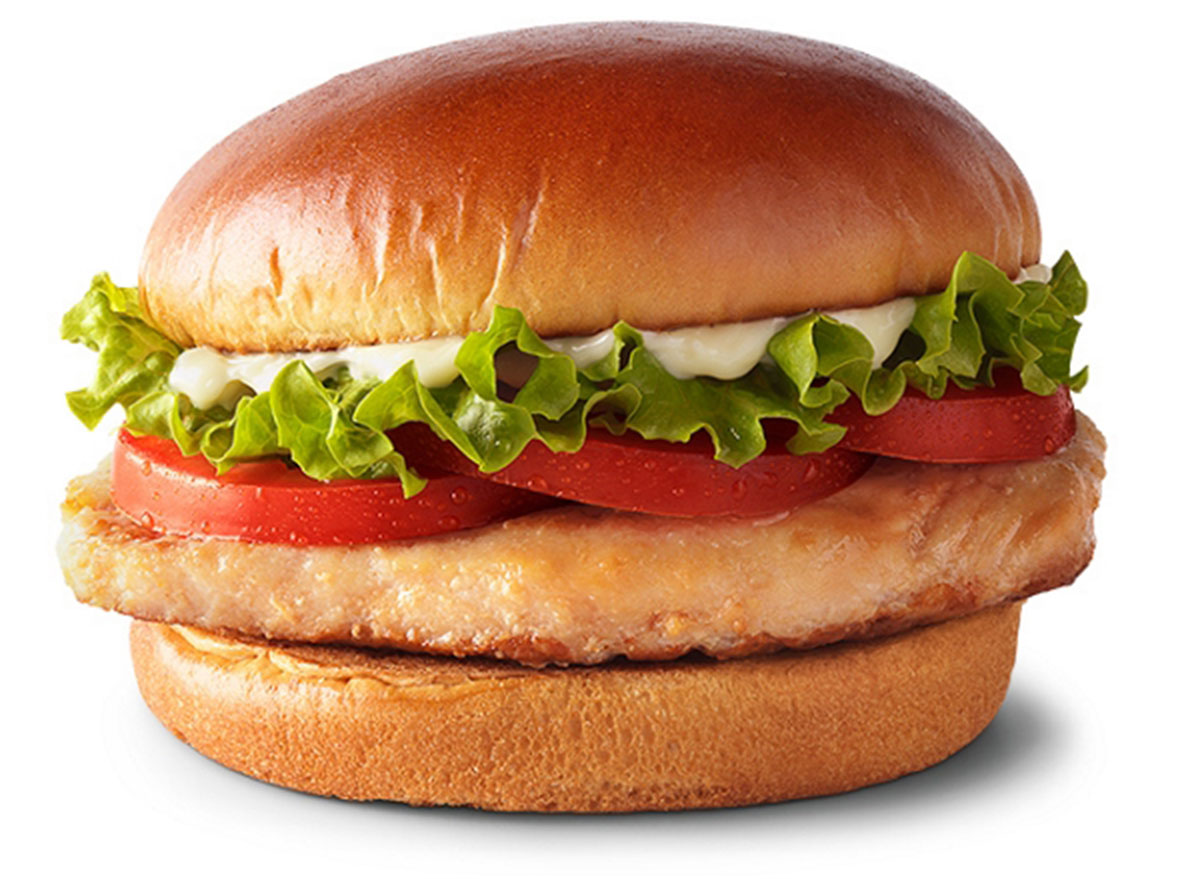 While sandwiches with breaded chicken cutlets are available (like the McChicken and the Crispy Buttermilk Chicken sandwich), right now you won't be able to order a Grilled Chicken Sandwich from McDonald's. We know, we're bummed too, especially since it's the number two healthiest sandwich on the McDonald's menu.
Salads
If you have a slight obsession with McDonald's Southwest Buttermilk Crispy Chicken salad, we're sorry to break the news: salads are not on the menu right now. We aren't sure for how long, but after consulting multiple menus from McDonald's locations, it doesn't seem like salads are making a comeback anytime soon. For now, it looks like you'll have to order some chicken nuggets and sprinkle them on top of your salad at home.6254a4d1642c605c54bf1cab17d50f1e
Breakfast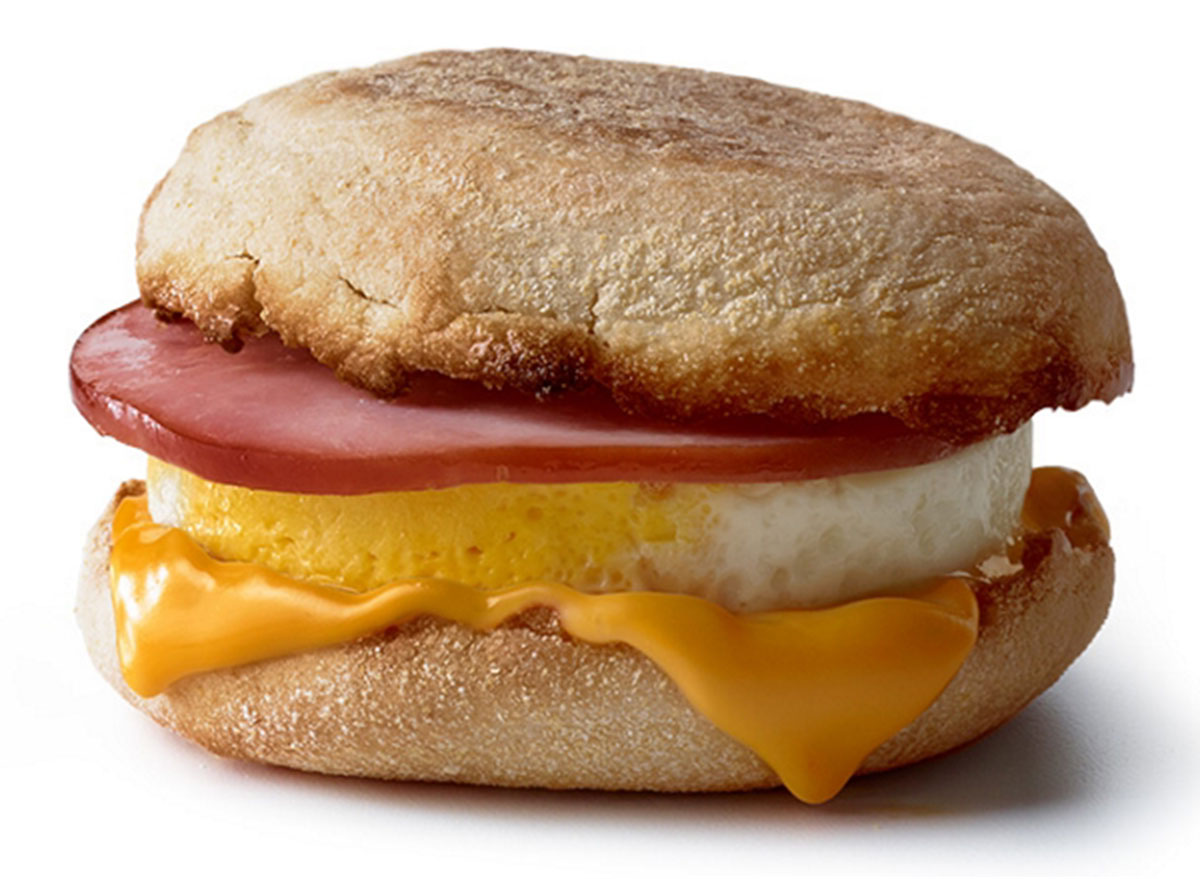 Sadly, one of the first things to go from the McDonald's menu was their entire breakfast section. That's right—no McGriddles for now, you'll have to stick to your favorite lunch foods if you want to get in your McDonald's craving. While these menu items continue to exist in the land of disappearance, it's likely there will be some breakfast items to reappear on the menu as things open up. But which menu items will make the cut? We'll have to wait and see.
Chocolate Chip Cookies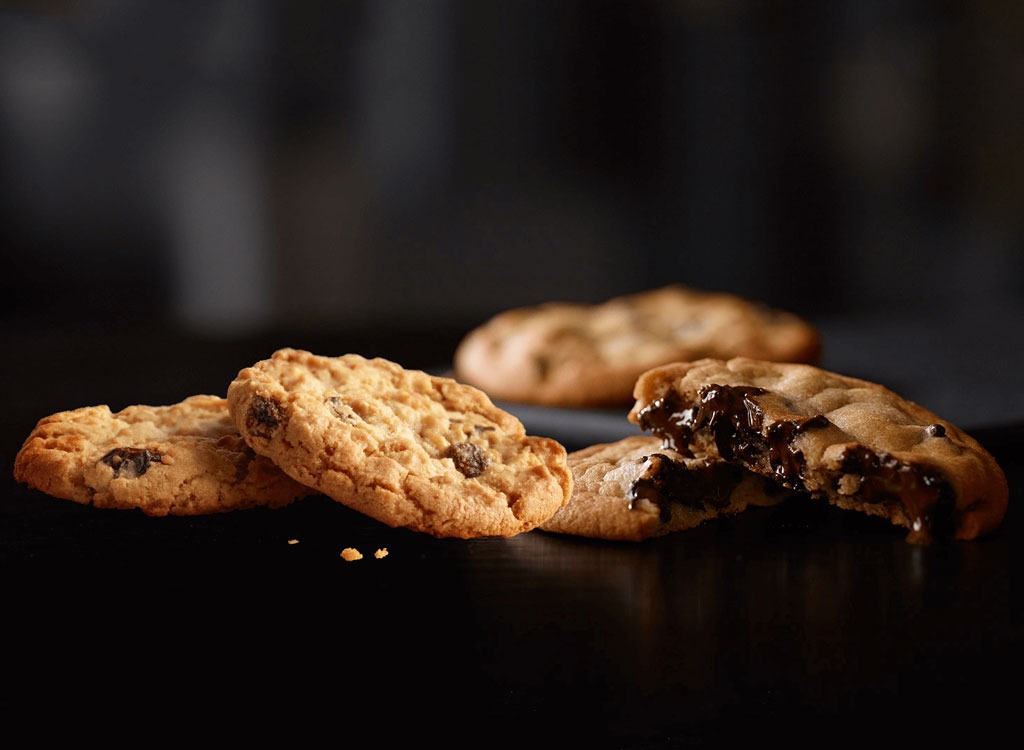 While you can indulge in an Apple Pie, milkshake, or even a McFlurry, it seems that McDonald's is not offering chocolate chip cookies at the moment. According to an announcement made by McDonald's on Twitter, it seems this item was discontinued until further notice. Will chocolate chip cookies make a comeback, or will the apple pie reign as the ultimate baked dessert on the McDonald's menu in the future? Only time will tell!