McDonald's Is Testing a New, Extra-Large Chicken Sandwich
Customers in several cities will be the first ones to try the new item.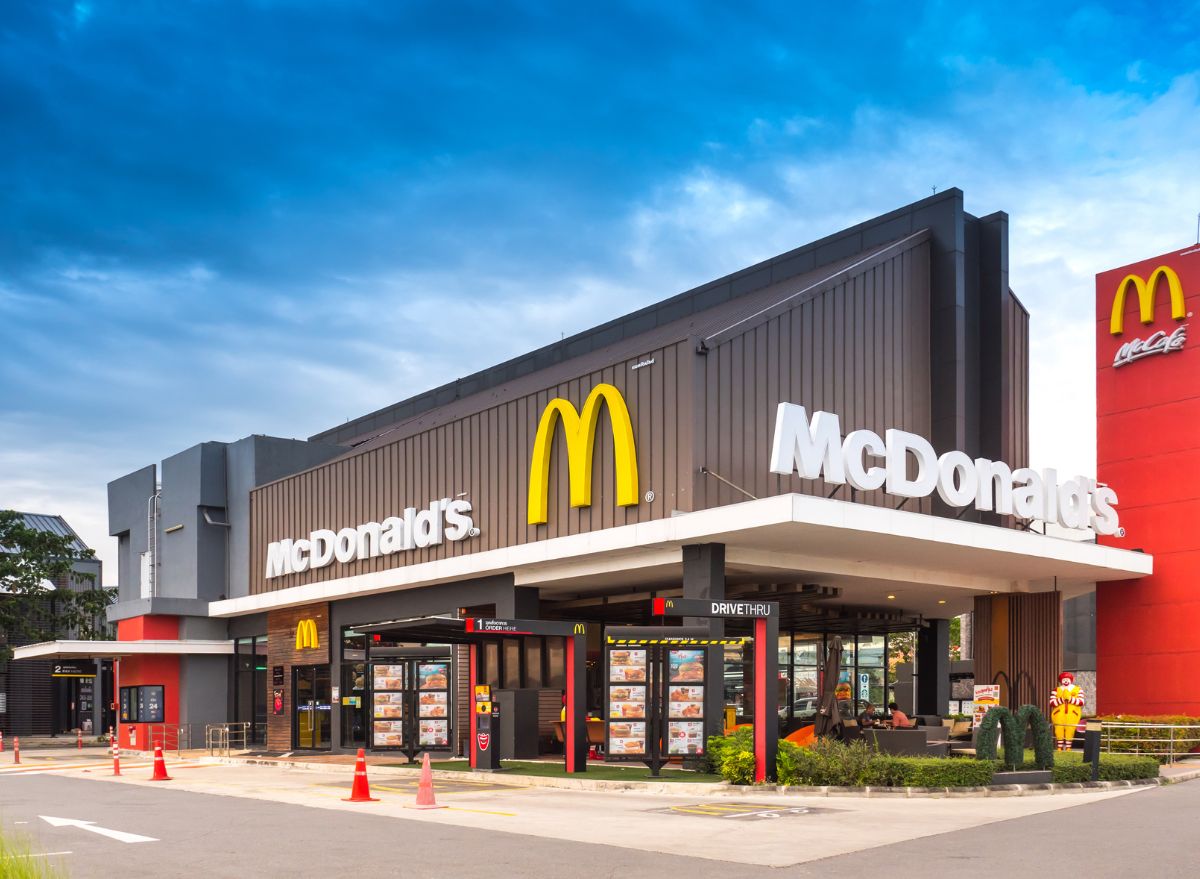 If you've ever eaten a McChicken Sandwich from McDonald's and found yourself wishing it could be even bigger, then you might be in luck. The fan-favorite fast-food chain is testing out a new, extra-large version of the classic menu item. Earning an appropriate name for its size, you may soon be able to order a Grand McChicken Sandwich.
Not to be confused with the Grand Chicken Special or Grand Chicken Spicy, the Grand McChicken Sandwich is almost exactly like the original, smaller version, which means it features shredded lettuce and mayo on a toasted bun. Of course, in this case, it also includes a relatively massive chicken patty, according to FOX26 News.
When it comes to new changes at McDonald's, the company explained, "McDonald's is always looking for ways to give fans more of what they're craving, and the Grand McChicken will offer customers a new way to enjoy the McChicken they already know and love."6254a4d1642c605c54bf1cab17d50f1e
But before you run out to your local McDonald's to order one of these new hunger-busting sandwiches, you should know that it's currently only available at certain locations. As of now, it has been added as a limited-time item to menus at various locations in Bakersfield, Chico, Fresno, Sacramento, and Nevada, which includes Reno. If the Grand McChicken does well in these test markets, then it might become available at other McDonald's locations in the near future. Keep your fingers crossed!
If you are lucky enough to live in one of the locations that are testing the Grand McChicken Sandwich, then you can grab one for lunch or dinner in the restaurant or at the drive-thru. You can also order one on the McDonald's app, aptly deemed McDelivery.
The Grand McChicken Sandwich follows the introduction of other larger versions of McDonald's beloved menu items such as the Grand Big Mac and the Chicken Big Mac. Maybe we'll also be seeing a Grand Filet-O-Fish and Grand McNuggets down the road.
Exact details about the new sandwich haven't been made available quite yet, however, it seems safe to say that the number of calories will be higher than the original item. The same can likely be said for the price which may not make some customers happy as there have already been complaints about the cost of the McChicken. Perhaps McDonald's should consider offering a budget-friendly deal on the Grand McChicken Sandwich if they want this to become a winner-winner chicken dinner.
Desirée O
Desirée O is a freelance writer who covers lifestyle, food, and nutrition news among other topics.
Read more about Desirée