McDonald's Worker Reveals That Eggs & Hotcakes Aren't Made Fresh
Some items are prepared long before they even arrive at restaurants.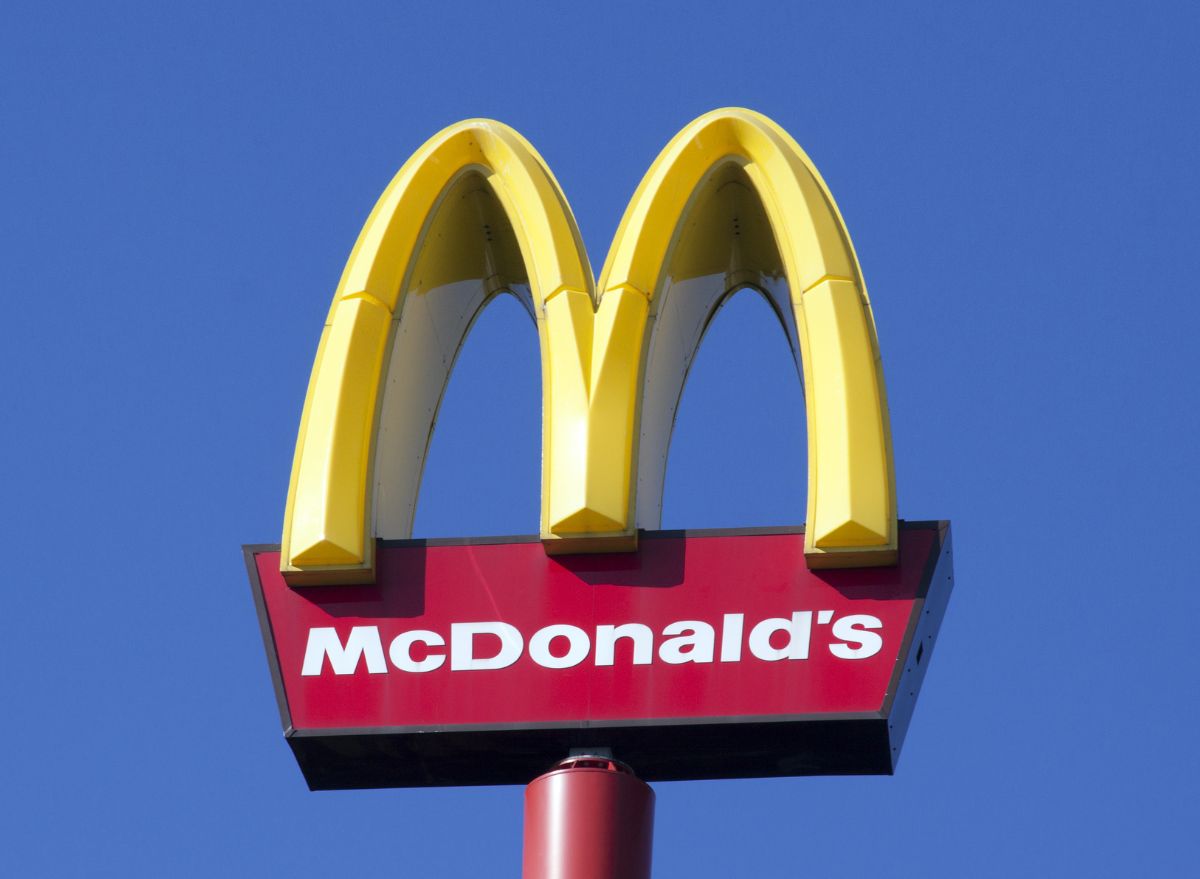 There's no arguing against the speed and convenience of a McDonald's breakfast on hectic mornings, but how much do you really know about the fast-food giant's morning menu? A McDonald's employee recently shocked fans by revealing that some of the chain's breakfast items aren't as fresh as they might seem.
In a viral TikTok from last week with more than 241,000 views, McDonald's worker and content creator @blexican_shay83 tipped off customers about which morning foods are already premade when they arrive at restaurants. These premade items include the folded eggs that McDonald's uses on its biscuit breakfast sandwiches and McGriddles. The TikToker showed sealed packages containing those pre-cooked, square-shaped eggs in the video.
McDonald's is transparent about the fact that its folded eggs aren't prepared fresh. A page on the chain's website states that its folded eggs "are made with liquid eggs that are pre-cooked and folded before being flash frozen by our suppliers."6254a4d1642c605c54bf1cab17d50f1e
"Once in our kitchens, they're prepared on the grill with real butter," the site adds.
You also won't find freshly cooked eggs inside another popular McDonald's breakfast item: the Sausage Burrito. In the video, @blexican_shay83 showed viewers a box labeled "egg-sausage-vegetable mix for burrito," which contained big packages of the filling used in the breakfast burritos. According to the McDonald's site, the filling is premade and frozen before it's sent to restaurants.
"Our suppliers pre-cook liquid eggs with ingredients that include sausage, tomatoes, green chilies, onions and seasonings before flash freezing them to help maintain their taste."
On the other hand, McDonald's scrambled eggs and the round eggs used in McMuffin sandwiches are cooked fresh at restaurants, according to the site.
The third and final breakfast item that isn't made fresh, according to @blexican_shay83, is the Hotcakes. The TikToker showed that the sealed packages of cooked pancakes they receive at stores, saying that workers are only required to "warm them up."
Other TikTokers who saw the viral video were surprised and disappointed to see that McDonald's doesn't make those popular breakfast items fresh. Several even claimed that they worked at McDonald's decades prior and the chain didn't always rely on pre-cooked ingredients.
"Wow I feel really old we used to make the eggs, the burrito mix, and Hotcakes," a purported former employee commented.
"Dang when I worked there (20 years ago) it was actual eggs made and folded there," another wrote.
On the other hand, some weren't all that surprised that McDonald's uses premade breakfast ingredients so it can serve customers as fast and efficiently as possible.
"I thought everyone knew this," a TikToker wrote.
These revelations about McDonald's breakfast items aren't the only insider details customers have learned about the chain in recent days. Mike Haracz, a former McDonald's corporate chef who frequently shares tips and perspectives about the chain, also recently unveiled several fascinating facts about how it prepares its burgers and fries. At McDonald's fry-making facilities, for example, potatoes are shot at  "ridiculously high speeds" through a pipe-like contraption that cuts them into fry shapes, Haracz said.
Zoe Strozewski
Zoe Strozewski is a News Writer for Eat This, Not That! A Chicago native who now lives in New Jersey, she graduated from Kean University in 2020 with a bachelor's degree in journalism.
Read more about Zoe