8 Meat Companies With the Worst Food Quality Practices
The meat industry is one of America's most scandal-plagued enterprises.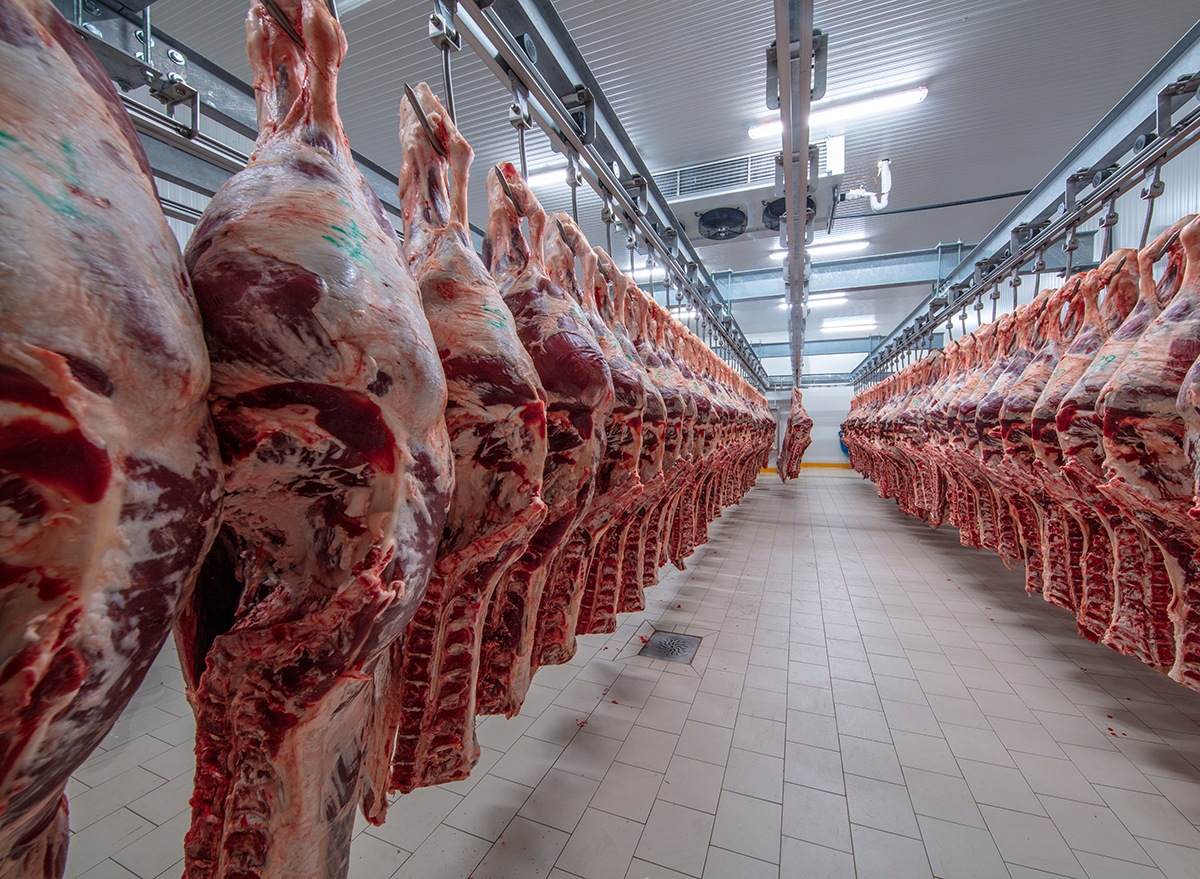 Even while vegan diets and plant-based proteins grow in popularity, the meat industry still dominates America, making up the largest sector of U.S. agriculture. According to data from Fortune Business Insights, the domestic meat market was valued at a whopping $170 billion in 2020, set to grow to well over $200 billion by 2028. And, the United States continues to boast the title of the world's largest beef producer, making up over 20% of the global total. 
But, as one of the largest markets in the country, the meat industry is also notorious for being one of the nation's most scandal-plagued enterprises. Whether you're supposed to be on a diet or not, that steak on your plate is rarely served guilt-free. 
From food-safety and animal-rights issues to employee mistreatment and environmental atrocities, the meat industry is riddled with unsavory practices and you'd be hard-pressed to find any major players in the space without some blood on their hands. 
Mistreatment of animals and employees alike 
Raising and slaughtering livestock is a messy business. In order to churn out enough meat to keep up with demand, meat producers slaughter billions of animals every year. Much of this happens in factory farming situations, where scores of animals are crowded into compact spaces to minimize costs and maximize output. Data from the Sentience Institute estimates that 99% of all farmed animals in the U.S. are currently raised this way.
Critics allege that animals in factory farms are often abused and injected with growth hormones that enlarge them to unnatural sizes. And, in such tight spaces, disease can run rampant—the recent spread of Avian bird flu is a glaring example. The overuse of antibiotics on many of these farms is another concern, contributing to the proliferation of antibiotic-resistant germs.
If you thought the humans who work at these factories were treated any better, think again. Meatpacking has been called one of the most dangerous jobs in America with workers facing higher injury rates than many other industries. The hazards include "exposure to high noise levels, dangerous equipment, slippery floors, musculoskeletal disorders, and hazardous chemicals," according to the federal Occupational Safety and Health Administration (OHSA).
A major strain on the environment
Livestock accounts for about 14.5% of global greenhouse gas emissions, according to the Food and Agriculture Organization of the United Nations. Meat production also sucks the world dry of copious amounts of fresh water. "The amount of water used for meat production in just 35 hours could provide drinking water for everyone on earth for a year," according to The World Counts.
Industrial farming also requires acres upon acres of space. Clearing that land often contributes to deforestation and carbon emissions, making disasters such as forest fires and flooding much more likely. 
An influential industry
It may not be obvious to the average consumer, but 80% of the beef processing industry in America is controlled by just four companies. Unsurprisingly, these giant corporations wield considerable influence over policymakers and the market.
Just how powerful is the meat lobby? Powerful enough to proceed with business as usual, even as the rest of the nation grappled with government-mandated shutdowns and other restrictions during the Covid-19 pandemic.
Last year, Congressional investigators accused over half a dozen of the largest meat companies of conspiring with the Trump Administration to keep factories open while the deadly and highly contagious virus surged. At least 59,000 workers caught the virus and 269 died, as a result.
The concentration of power also gives Big Meat the ability to potentially manipulate the market. For years, major meat suppliers have been dogged by allegations of illegal price fixing. Most recently, in 2022, wholesale food distributor Sysco reportedly sued four companies for "conspiring to limit the supply, and fix the prices, of beef."
Read on to find out which big-name meat companies have been called out for these questionable practices and other alleged misconduct. 
The largest privately held company in the entire country, Cargill was notoriously named the "worst company in the world" in 2019 by environmental advocacy group Mighty Earth.
What earned Cargill such a distinct dishonor? The more appropriate answer may be what didn't. Damaging ecosystems, allegations of profiting off of child labor, and ranking as a top 10 U.S. food industry polluter (lead, asbestos, mercury, etc.) are just a few examples of Cargill's dark side.
"Mighty Earth runs campaigns around the globe to advocate for sustainable business practices, and Cargill kept showing up when our investigations identified bad actors," explained former congressman and Mighty Earth Chairman Henry Waxman in the report.
Regarding the actual quality of meat, Cargill has a similarly concerning track record. For instance, a Pulitzer prize-winning 2009 New York Times investigation found that Cargill's own negligence led to a 2007 E. coli outbreak affecting 845,000 pounds of ground beef. More recently, another 78 tons of contaminated Cargill beef caused an E. coli outbreak in 2018.
Cargill is also one of several companies accused of price fixing and lying about the potential for "protein shortages" in order to keep its plants open during the pandemic.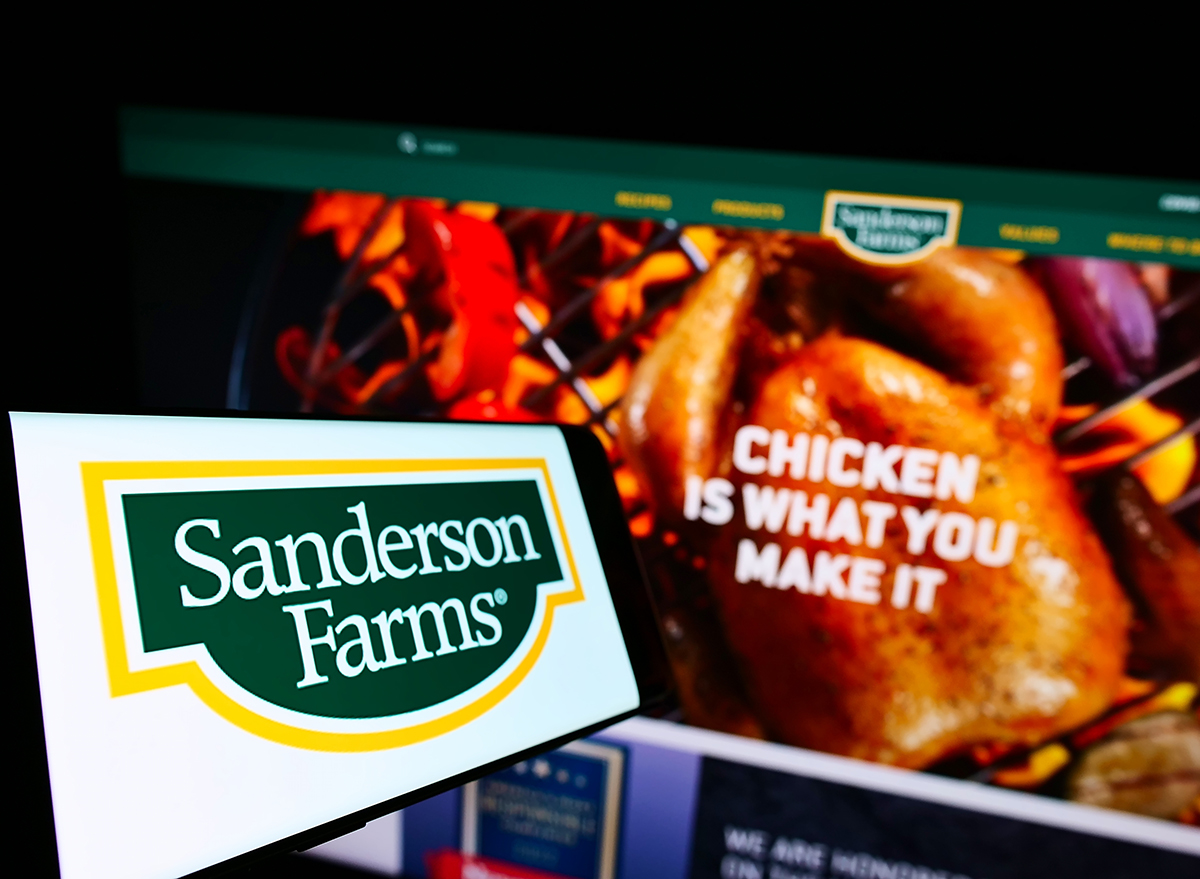 You might recognize the name Sanderson Farms. The chicken company made headlines in 2016 for proudly defending its use of antibiotics, even while other major producers tried to cut back. It even launched a marketing campaign describing the rise of antibiotic-free chicken as a "marketing gimmick," according to The New York Times.
Sanderson was later sued for falsely claiming its own chicken was "100% Natural," despite its stated use of antibiotics and factory farming methods.
Last year, Sanderson merged with another major chicken supplier, Wayne Farms, to form the conjoined Wayne-Sanderson Farms, now the nation's third largest poultry company, behind just Tyson and Pilgrim's Pride. This new two-headed behemoth is partly owned by Cargill. 
Both Wayne and Sanderson were accused last summer of conspiring to keep employee wages low for years. "Through a brazen scheme to exchange wage and benefit information, these poultry processors stifled competition and harmed a generation of plant workers who face demanding and sometimes dangerous conditions to earn a living," said Doha Mekki, the principal deputy assistant attorney general in the Department of Justice's antitrust division, in a statement shared by Food Dive.
Both Sanderson and Wayne ended up paying settlements in the lawsuit to the tune of $38.3 million and $31.5 million, respectively.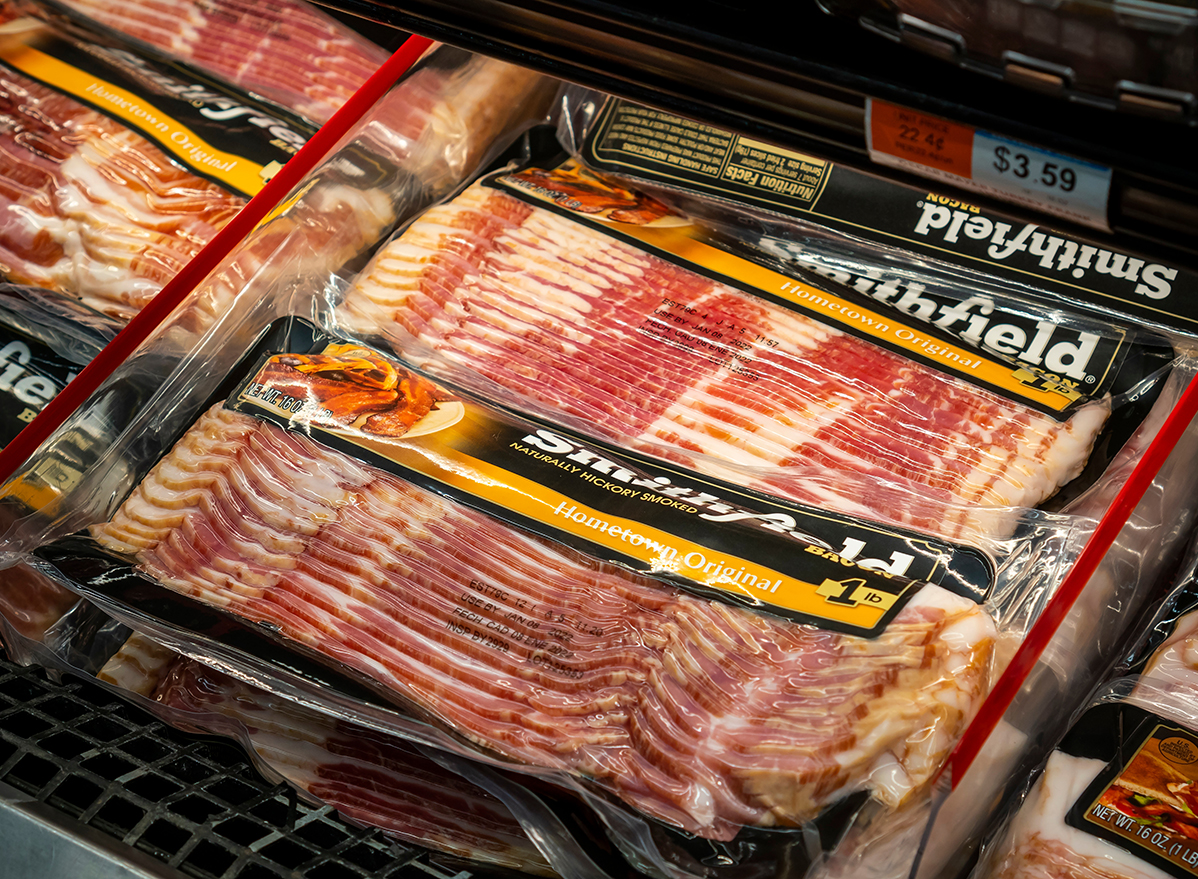 Smithfield Foods–now a subsidiary of the Chinese company WH Group–is America's largest pork producer and as such, slaughters upwards of 30 million pigs per year. If you've ever chowed down on a Nathan's Famous hot dog or sliced into a Cook's ham, then you're familiar with Smithfield. 
The Virginia-based company frequently finds itself in the crosshairs of animal-rights campaigns. The Animal Welfare Institute (AWI) called out Smithfield in 2020 for having one of the "worst animal welfare records among livestock slaughter plants," citing humane-handling incidents documented by the U.S. Department of Agriculture. Specifically, the Smithfield factory in Sioux Falls, S.D., was cited with 41 total violations—the highest amount at a single plant from 2016-2018, according to AWI.
After years of pressure from People For the Ethic Treatment of Animals (PETA), Smithfield announced it would phase out its practice of confining pregnant pigs to tiny gestation crates. But, in 2018, a report revealed they were still in use and Smithfield had not kept its promises. 
Congressional investigators last year also cited Smithfield for misleading the public about "shortages" in order to keep its meat-processing factories open during the Covid-19 pandemic.
Smithfield additionally has a concerning track record of truck accidents as well as toxic waste spills. According to Cruelty Free Investing, the company dumps millions of gallons of waste into surrounding waterways each year, killing fish and violating a slew of environmental laws including (but definitely not limited to) the Clean Water Act. 
Brazilian meat company JBS is considered the biggest meatpacker on the planet. Generally, speaking, JBS slaughters over 76,000 cows and over 13 million chickens on a daily basis.
You've undoubtedly eaten their meat products before, but you may not have heard about the litany of scandals linked to JBS.
In 2017, JBS had to pay a record-setting fine of $3.2 billion. What could have possibly warranted a fine like that? The meatpacker had been bribing Brazilian officials to look the other way regarding numerous violations like selling rotten meat, falsified export documents, and meat plants not up to code.
JBS's environmental impact is similarly troubling. Amnesty International reported in 2020 that the company continues to work with farms illegally logging the Amazon. Per Mighty Earth, JBS is responsible for 42,538 hectares of Brazilian deforestation. That's about half the size of New York City.
JBS also explicitly allows the preventive use of antibiotics in their beef. Curiously, while JBS mandates that suppliers track antibiotic use, they do not flat out say the suppliers share that information with them. JBS also does not publicly display specific data on antibiotic use.
Like many other companies, JBS last year also faced allegations of price fixing and lobbying to keep workers in unsafe conditions.
According to its 2017 Annual Stability Report, JBS's global meat customers include Outback Steakhouse, KFC, Pizza Hut, McDonald's, and Burger King.
National Beef Packing Company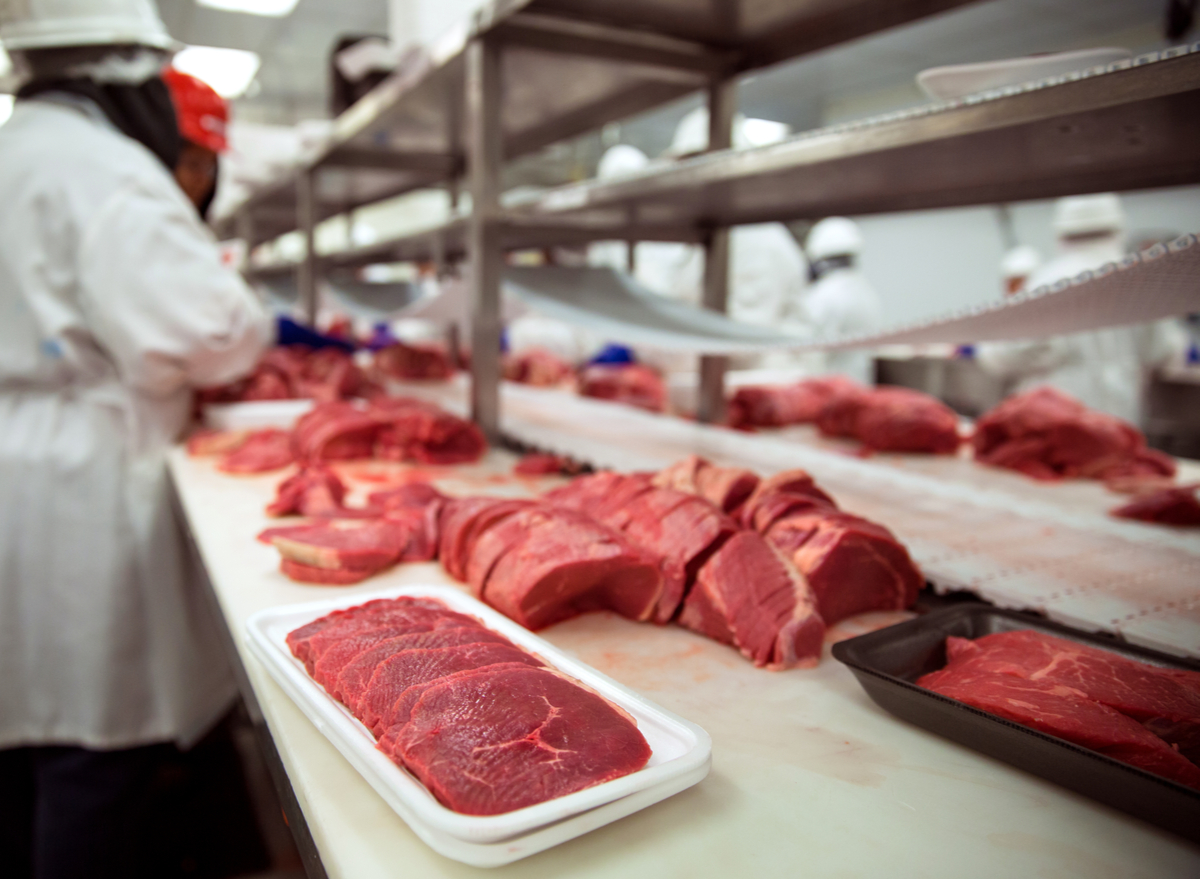 National Beef Packing Co. is another top meat producer plagued by many of the same self-inflicted problems as the other companies on this list: A lack of transparency, dragging their feet regarding environmental issues, and an apparent disregard for worker safety.6254a4d1642c605c54bf1cab17d50f1e
Right off the bat, National Beef has made no public commitment whatsoever to reduce or even simply track all of the antibiotics used in its cattle. To be fair, however, the company does promote some beef products as being raised without antibiotics.
According to Consumer Reports, National Beef uses antibiotics on their livestock to prevent disease and promote growth. The company is also known to use other drugs (hormones, steroids) to promote livestock growth as well.
Meanwhile, recent research out of New York University published in the scientific journal Climatic Change revealed National Beef is far from thrilled about reducing its greenhouse gas emissions. According to the study, National Beef has made statements in the past (either in an SEC form or within a quarterly report) "linking climate change regulation with potentially harming their profitability."
Allegations of price fixing and lobbying to keep workers in unsafe conditions are also tied to National Beef.
When the COVID-19 pandemic first unfolded in March of 2020, National Beef offered U.S. plant employees a $2/hour raise. By the end of April, the company was offering a $500 weekly bonus to workers with perfect attendance.
Per the SSCC's new report, around this time, National Beef management even discussed how to best handle infected employees' return to work (with a doctor's approval) after recovering from COVID-19. Internal emails reveal managers suggested avoiding explicitly notifying staff by making such announcements "line meeting style," or very informally among small groups, so as to hopefully avoid "inciting additional panic."
National Beef Packing Company's meat goods are used by restaurants like the Cheesecake Factory and Johnny Rockets. Its brands, such as Certified Angus Beef, are also carried by many grocery stores including ShopRite and Winn-Dixie.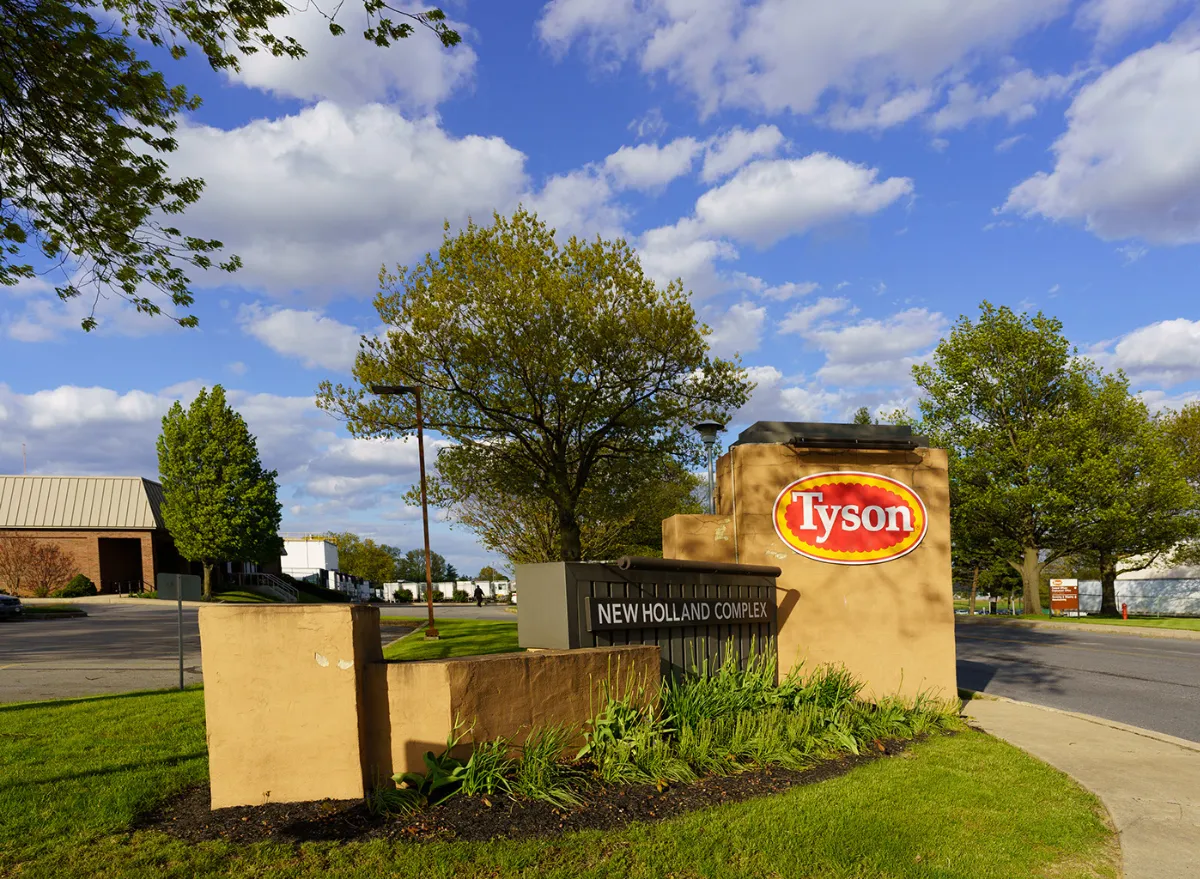 On an annual basis, the Union of Concerned Scientists estimates that Tyson processes about six million head of cattle, 22 million hogs, and close to two billion chickens. As you can probably surmise, all that meat means a whole lot of waste. Let's take 2017, for example: In just the state of Arkansas alone, Tyson produced roughly 49.6 billion pounds of waste.
The insane amount of animal feed required to support all of Tyson's livestock demands over nine million acres of cropland. That means Tyson's farms contribute to soil erosion and water pollution across an overall area roughly twice the size of New Jersey!
While Tyson did lay out a set of self-proclaimed sustainability goals back in 2018, as of 2021 they had only enrolled a mere 408,000 acres of their land in sustainable agriculture pilot programs. They had originally said they would reach two million acres by 2020. This date has subsequently been pushed back to 2025.
Recent years have also seen Tyson strongly resist calls for more company-wide transparency regarding worker rights and abuses.
As far as antibiotics, Tyson has banned antibiotics in their chickens but places no restrictions (outside the existing law) on antibiotics for their cattle.
Last year, congressional investigators called out Tyson for its role in pressuring government officials to keep meat factories open during the pandemic.
Tyson supplies chicken for major fast-food chains including KFC, Burger King, McDonald's, and Taco Bell. Tyson Chicken can also be found in numerous grocery stores such as Stop & Shop, Publix, and Walmart.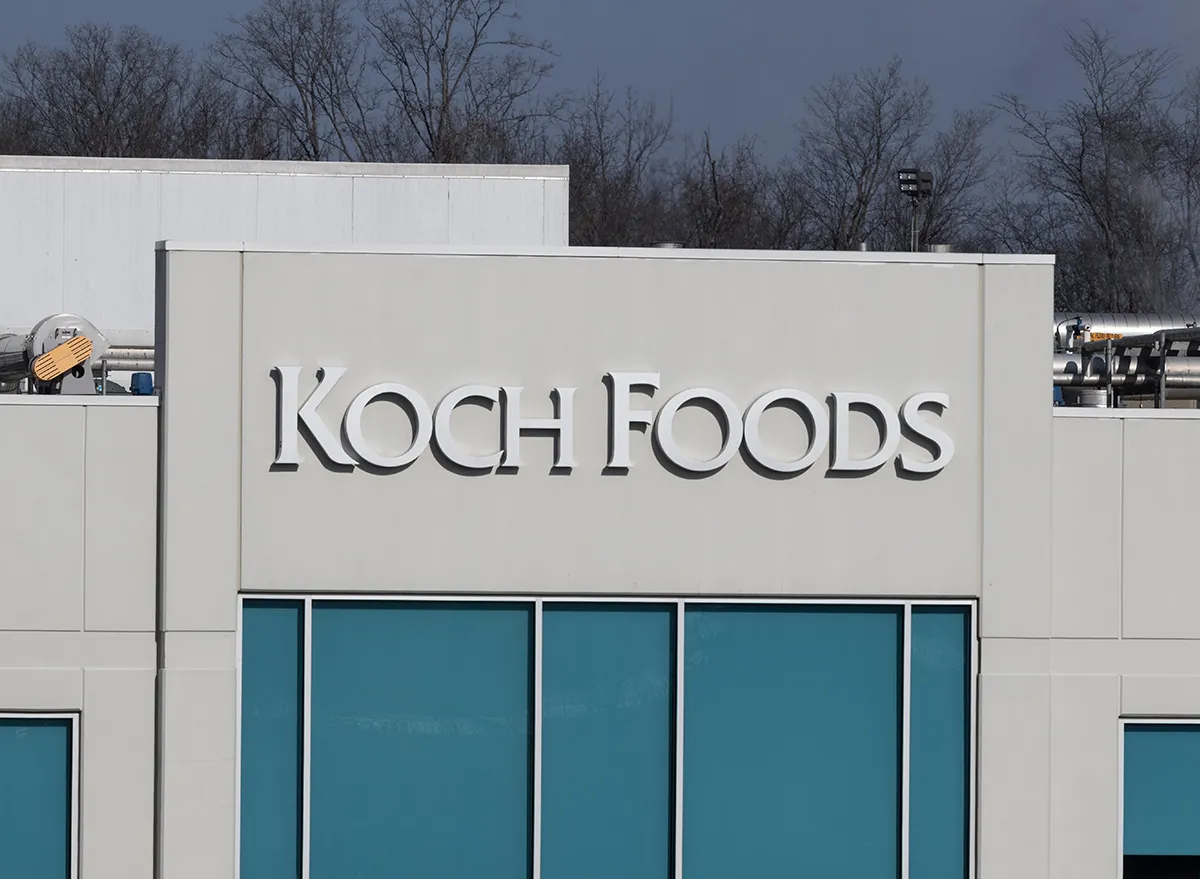 With a kill rate of 12 million chickens per week, Koch Foods (pronounced "cook," for anyone who was wondering) comes in as the country's fifth largest poultry producer. The company contracts with up to 5,000 chicken farmers at any given time to fulfill the chicken needs of its customers, which include large retailers like Wal-Mart, Kroger, and Aldi. 
Koch once reportedly supplied chicken to Chick-fil-A. But, after word got out about inhumane practices at Koch's facilities back in 2014, Chick-fil-A claimed the two companies were no longer affiliated. 
At that time, Koch Foods was being accused of animal rights violations by the group Mercy for Animals. After videos surfaced documenting the mistreatment, the organization's director of education Nick Cooney told CBS, that it was,"sickening animal abuse that no company with morals should support" and that "chickens [were] literally tortured to death."
Later in 2020, during the peak of the pandemic, another organization In Defense of Animals called for further investigation of the meat producer after thousands of chickens were left to die when a tornado hit a farm in Georgia.
Koch Foods was also caught up in price fixing litigation alongside other major chicken producers Pilgrim's Pride, Tyson, and Perdue Farms. The company additionally has an unsettling track record of other workplace offenses, according to Violation Tracker. These include everything from workplace safety and health violations to environmental issues and employee discrimination. 
In 2018, Koch paid $3.75 million to settle a lawsuit alleging multiple counts of worker exploitation, including sexual harrassment and racial discrimination at a chicken processing plant in Morton, Miss.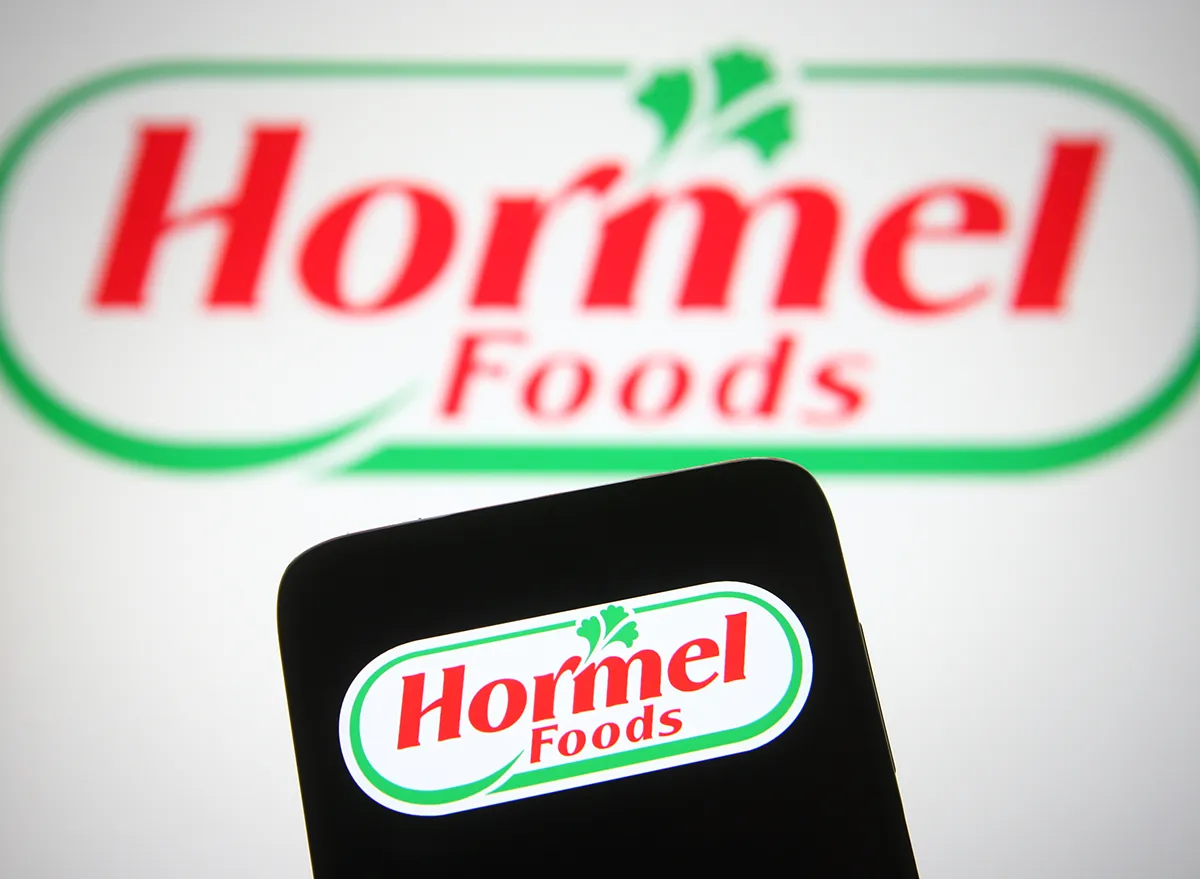 Hormel Foods operates under an array of different brand names and you've likely seen its recognizable green and red label spotted across the grocery store meat section. But, the company is most well-known for its production and sale of pork, and most notably its canned pork product Spam, which has had a surprising resurgence in the past several years. 
In order to satisfy America's–and the world's–cravings for Spam, among other Hormel specialties, the producer "sources hogs from more than 500 independent family farmers across the Midwest and from a company-owned farm in Colorado," according to its website. 
Multiple investigations over the years have documented disturbing acts of animal abuse at these facilities, according to Cruelty Free Investing. Plus, back in 2015, the organization Animal Outlook discovered that some of Hormel's suppliers were operating under a USDA pilot program called "HIMP," which allowed plants to operate at much faster line speeds–slaughtering close to 1,300 per hour–with less overall government inspection and supervision. Needless to say, this new system of self-management didn't bode well.
Journalist Ted Genoways wrote a whole book exposing the wrongdoing at Hormel and the meatpacking industry, titled "The Chain: Farm, Factory, and the State of Our Food."
The book documents not only the mistreatment of animals but also the company's gross negligence towards employees. The high speed at which Hormel must produce often results in more injuries on the line, and employees who are hurt or ill rarely receive proper care. But, beyond just broken bones and burns, Genoways' book reveals that some workers even began to develop a rare neurological disorder from working at the Quality Pork Processors meatpacking plant in Minnesota, known for supplying Hormel with its prized product, Spam.